With a very scenic setting surrounded by rivers and mountains, Kanatal provides a perfect getaway for explorers wanting to experience the untouched beauty of the mountains. Read on to learn more about Kanatal as my partner in life and I explore breathtaking views and scenery of a village situated in Uttrakhand.
So, here's how I found Kanatal on the map.
When it comes to Uttrakhand, only one destination strike through one's mind and i.e. Mussoorie. First of all, it is not far from Delhi. Secondly, it is highly convenient, and thirdly, it is highly popular. But this time we decided to go to a place which was less of a tourist hotspot. And what better place would be than Kanatal? Perfect!!
Here are a few details of the trip:
Location: Kanatal, Uttarakhand
Cost per person: INR 3700
Duration: 1 night 2 days
Weather: 5 deg to 14 deg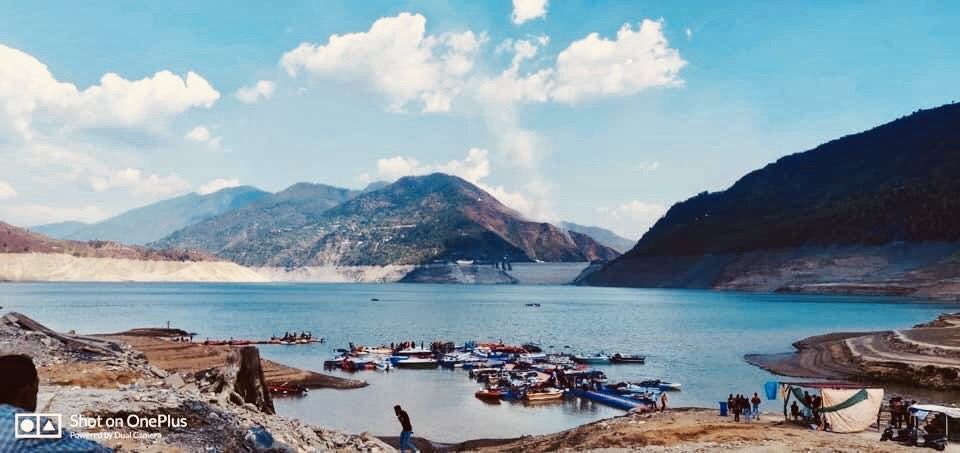 Main Attractions of Kanatal
For a long weekend getaway, Kanatal turned out to be the best choice. The place offered us a perfect blend of serenity, peace and adventure. Yes, you heard it right, adventure.
Tehri Lake
Approximately 22 km along the Chamba-Mussoorie road, you'll find Tehri lake, a place where classic meets the contemporary, where lies old Tehri submerged in water at one side, and the other side abuzz with several aerial and water activities. It is one of the main places to be in Kanatal. Your trip to Kanatal is incomplete without a trip down to Tehri lake.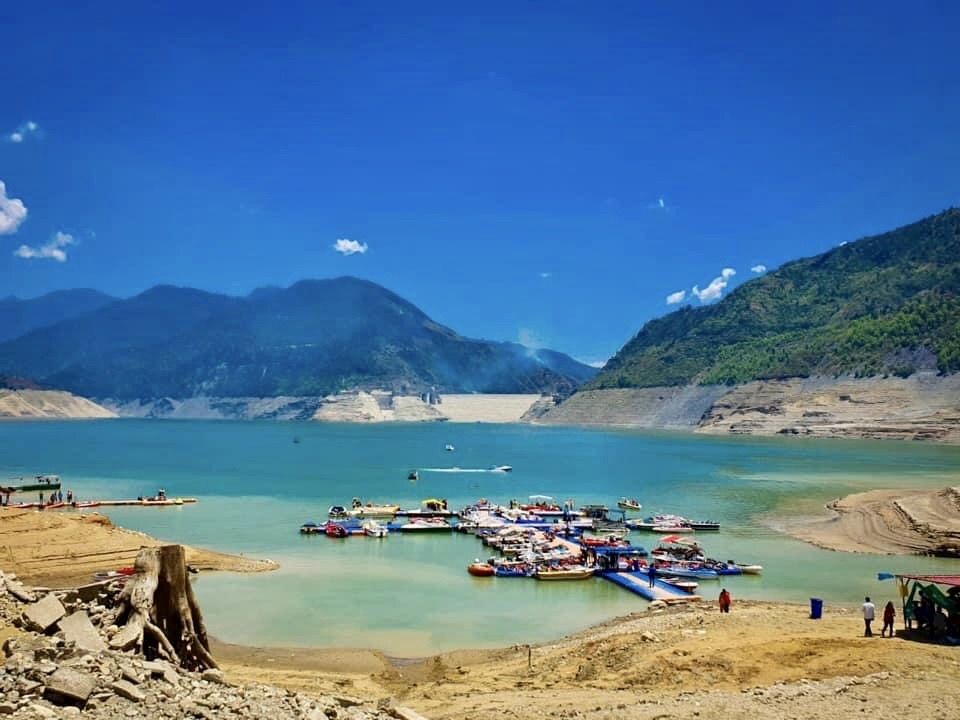 What can you do in Tehri lake?
You can do what my partner and I did, go for adventure sports in Tehri. Believe me, when I say, you'll have the time of your life while doing so.
Adventure sports/activities attract tourists from pan India and overseas. From Banana Boat Ride to Jet Speed Boat Ride to Motor Boat ride to Hot Dog Ride to Paragliding, Tehri lets you experience the kind of adventure you were seeking on your weekend trip.
My fav ride? Jet skiing, of course!
While I was there, I couldn't let the chance slip through my hands, a chance to Jet Ski. Although, I am a terrible driver, but hey, who cares about good driving skills when you are in water and enjoying? I certainly don't.
The place is perfect for couples like us and even better for families. I suggest you keep some friendly cards up your sleeves while interacting with people over there. People are very simple and friendly. This reminds me of my new friend from the trip, here's a picture of him.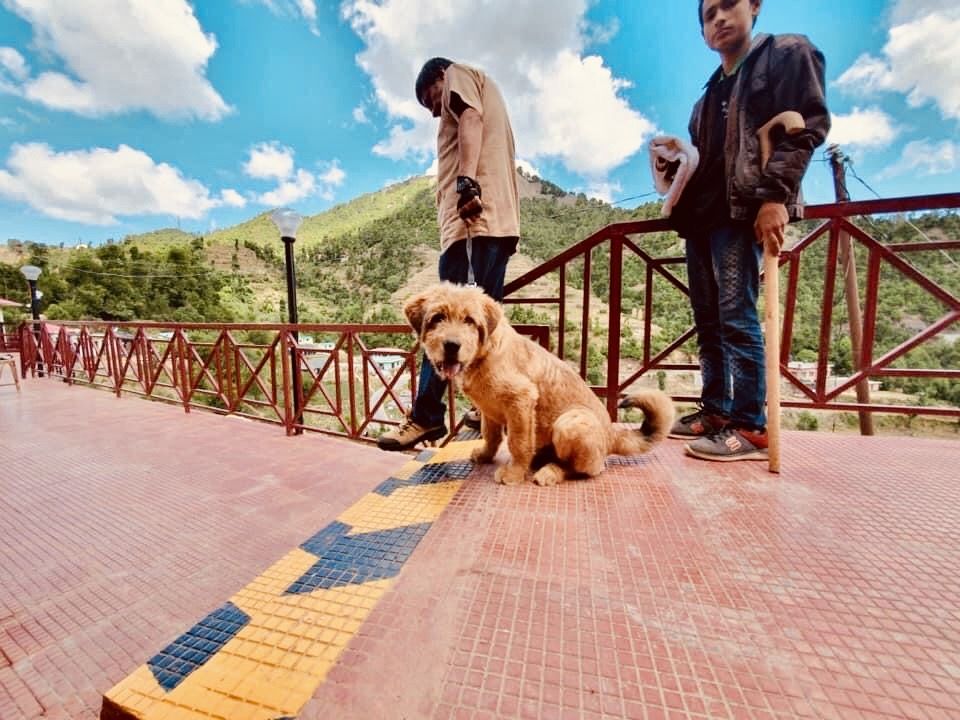 Having a weekend that drained me out of stress and added new perspectives to my life is what I am gonna remember. I felt great and thought of sharing my wonderful experience of Kanatal and Tehri lake with you guys. I hope you'll get inspired by my experience and wish to experience it yourselves.