One resides at Odisha, the "Konark Surya Temple" aka Sun Temple and the other at Haughty Mountains of Almora distt., in a small village known as "Katarmal Surya Temple" aka Katarmal Sun Temple.
The former "The Most Renowned", while the later "The Hidden Gem" of Kumaon region. Both are true masterpiece of art and structure.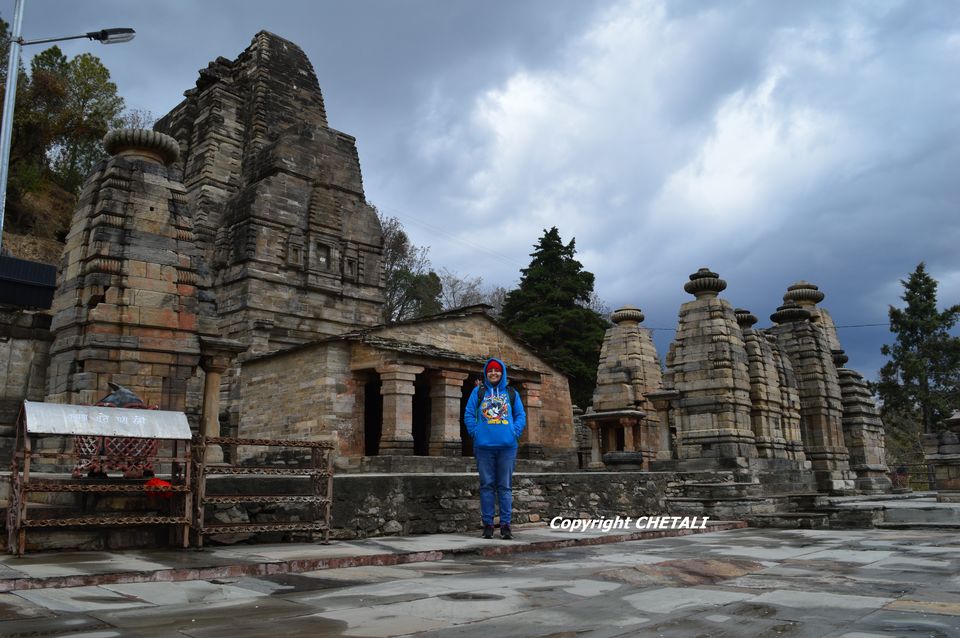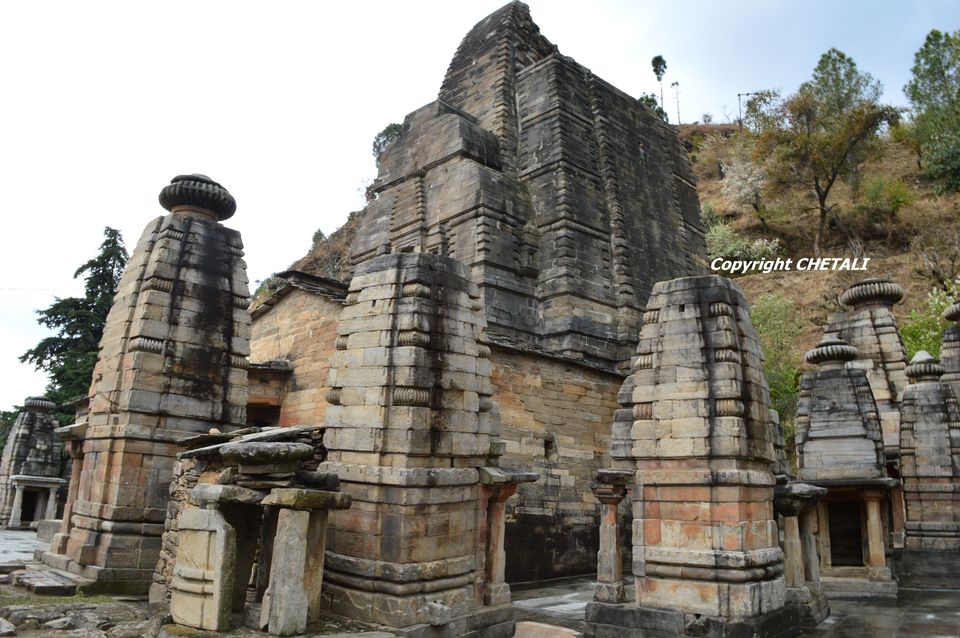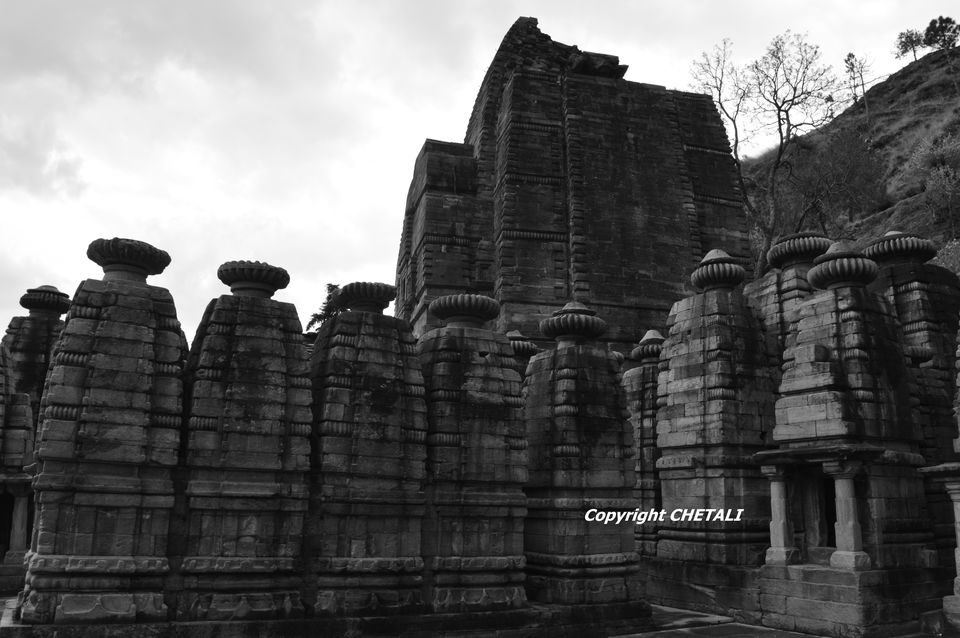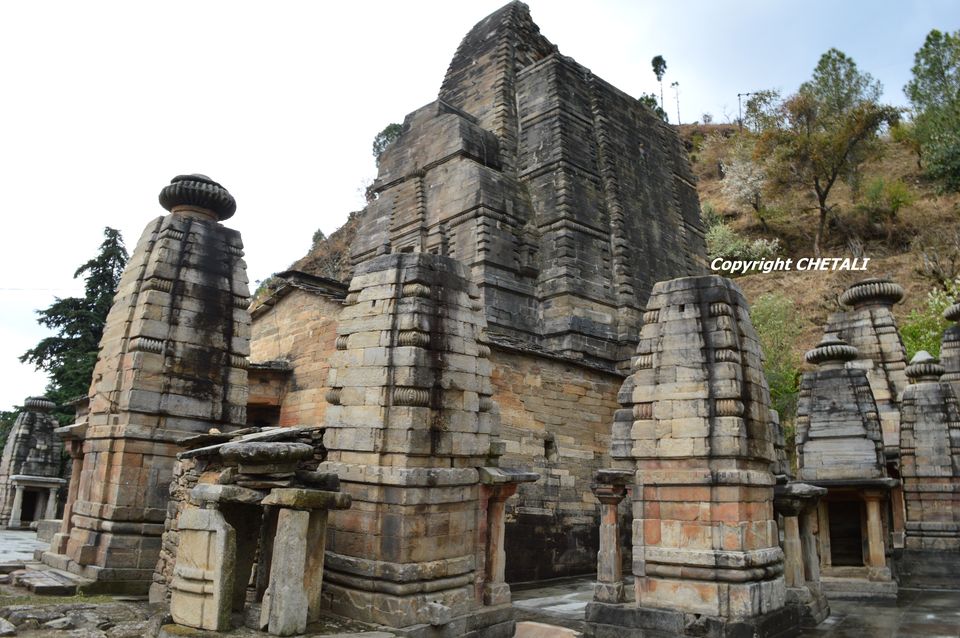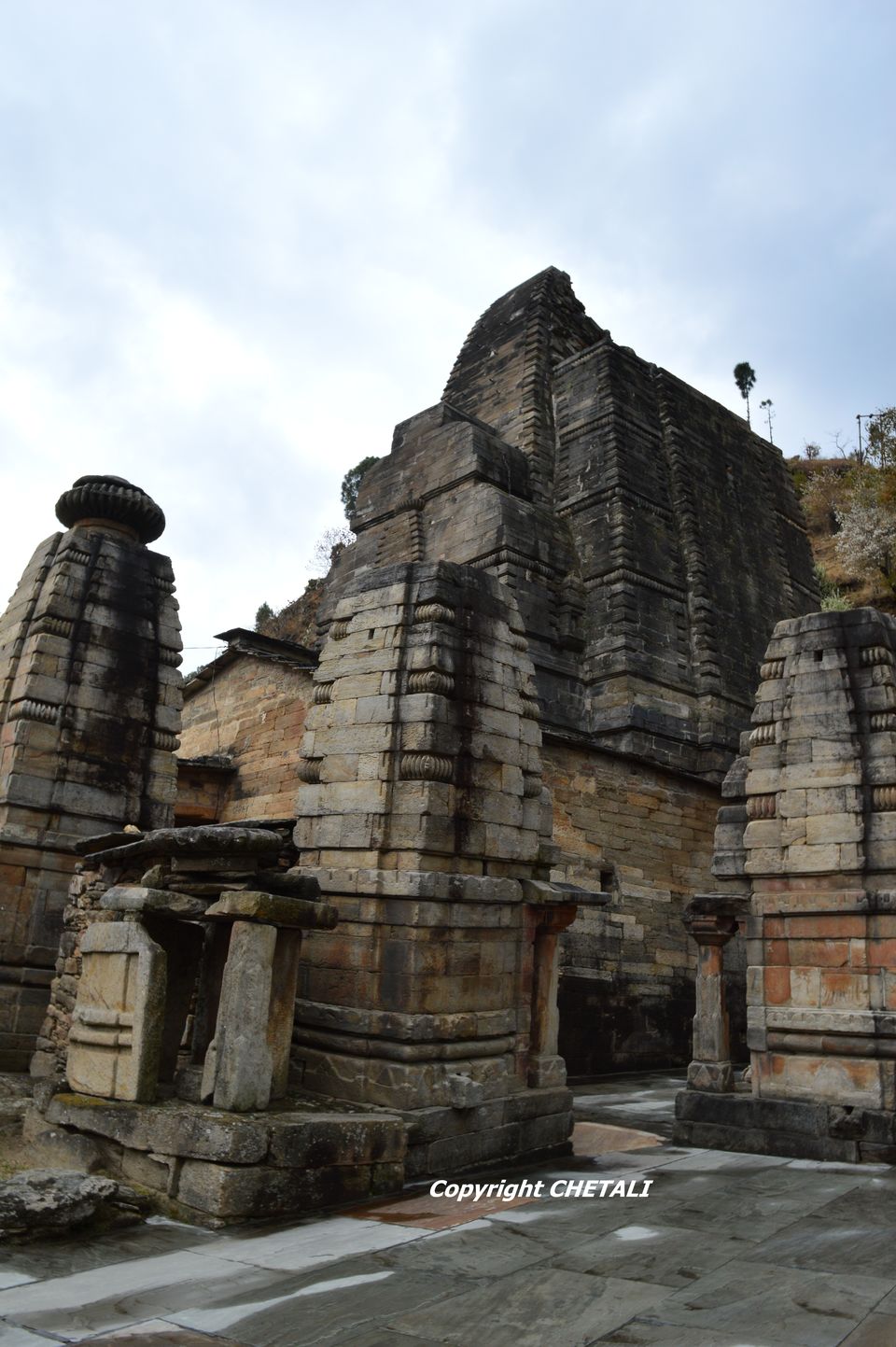 It was afternoon by now, Ranikhet darshan was done."Growl" .....ohhh my hungry stomach was calling for some food,but to my surprise Ranikhet main market does't offer any good restaurants. Luckily, we came across a small Dhaba near Ranikhet bus stand, where we filled our stomachs.
Now what??? After all, we hired the car for the entire day!!! It's only 3:00pm by now. I remembered about "Shitalakhet" and "Katarmal Surya Temple"(Thanks to Google uncle). Shitalakhet was quiet a time taken place, hence we skipped that ; so now it was Katarmal Surya Temple.
But to my surprise, Katarmal Surya Temple was not well known with the locals ...... I was literally taken back. After all it's a rarest of the rarest "Surya Temple". Still, I was quite determined to visit this place.....and there we go. And the beautiful weather, was cherry on the cake......whooo.
It's situated on Ranikhet-Almora road, almost 30 kms from Ranikhet; and around 17 kms from Almora. As we were approaching towards our destination , we could hardly see any sign board in between. Finally, after covering almost 30 kms; there we came across a broken sign board. Such a "Relief"!!!
From main road, we took a side road and moved up to the top; to reach the Katarmal Village. The entire span to the village was in a very bad condition, completely raw road; it was under construction. It made it so hard to drive.
On reaching Katarmal Village, there we saw the Katarmal Surya Temple standing tall , far at the top of the village peak. It was looking splendid. By now it started drizzling........but we moved on.......it was getting dark.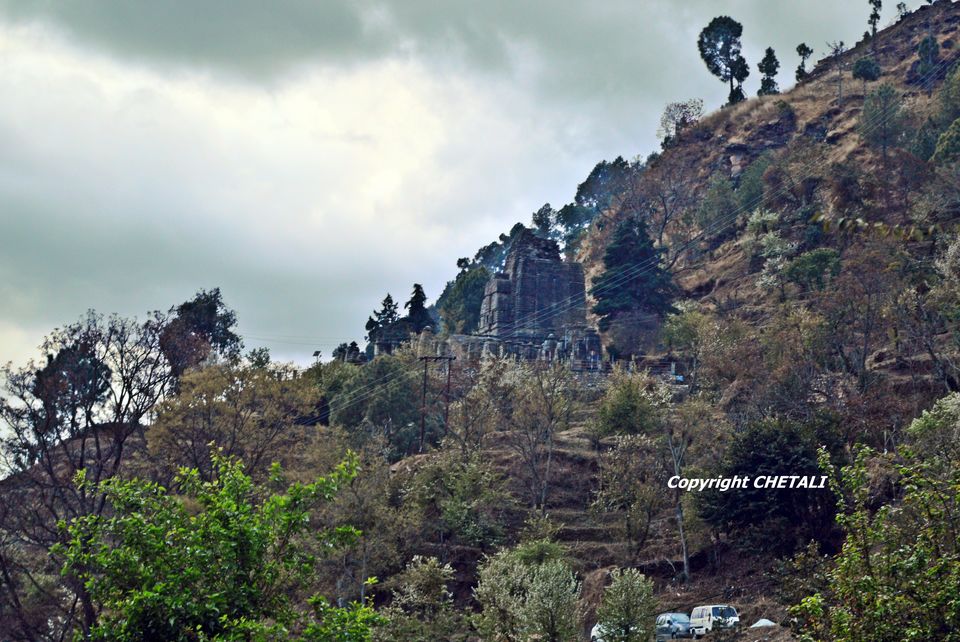 -------------------------------------------------------------------------------------------------------------
HAPPY TALE aka FESTIVE TALE
Opps.... i forget to mention, it was "Holi week"; and this colourful festival is celebrated in high spirits in Mountains. Yes, the Holi festival is celebrated for the entire one week....... with great energy and passion.
As we were passing through Katarmal village, we were trilled to see the Festival celebrations. The entire village "Ladies and children" were gathered at one house, dancing to "Pahari tunes, playing holi colours and eating together". It was a pure moment of joy.....
-------------------------------------------------------------------------------------------------------------
Finally, we reached the temple, it was "Jaw Dropping Beauty". Beautiful ancient temple with great art of architecture, temple structure similar to "Sri Kedarnath" one.
The "Scenic" that temple offers is spectacular. Entire Almora city was visible from the top of the temple. It was so "Dreamy and Poetic" ......... weather was so cold up there, cold as ice; making it so difficult to even click a photo(shivering hands).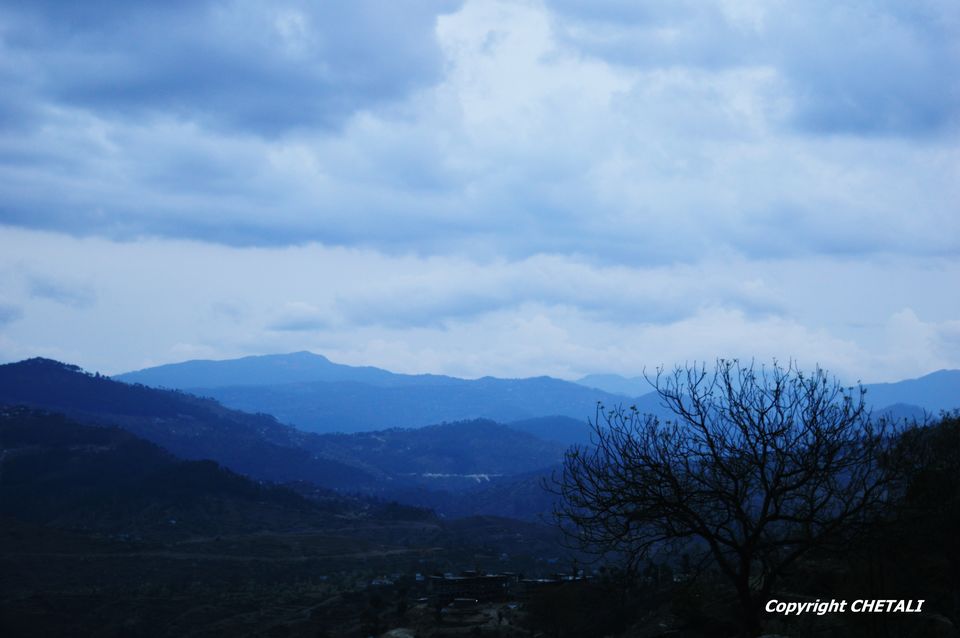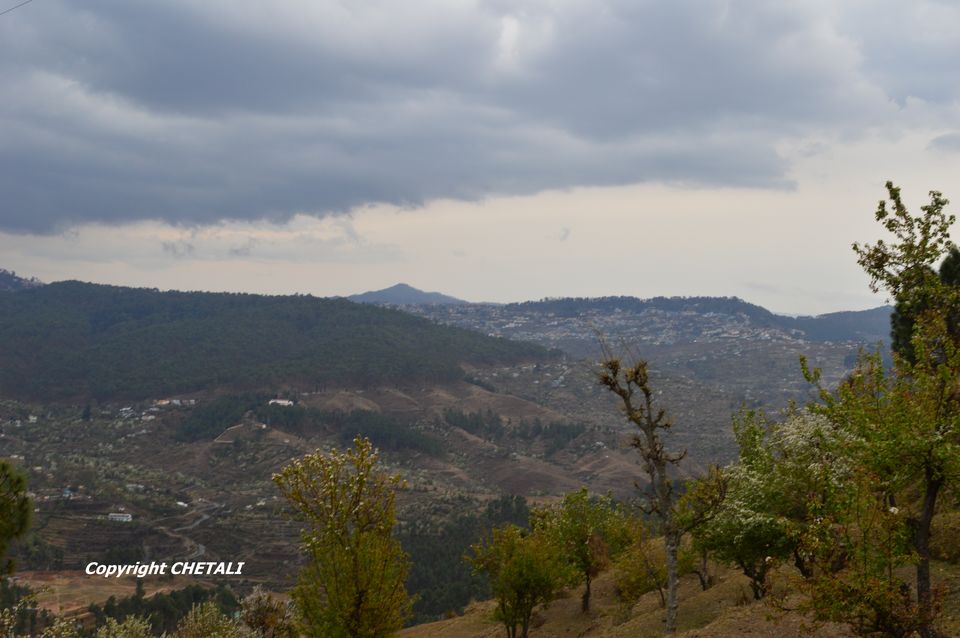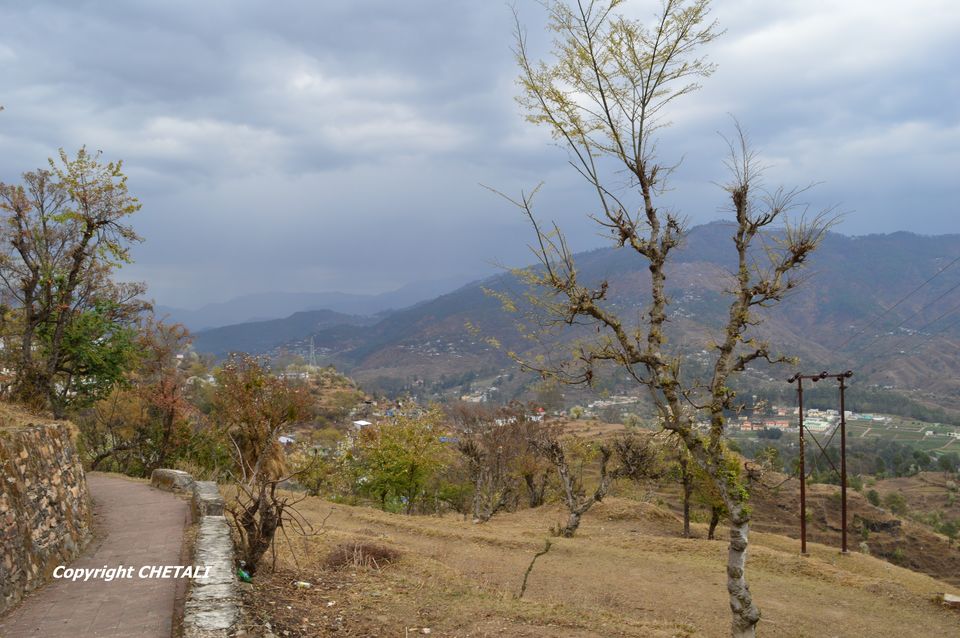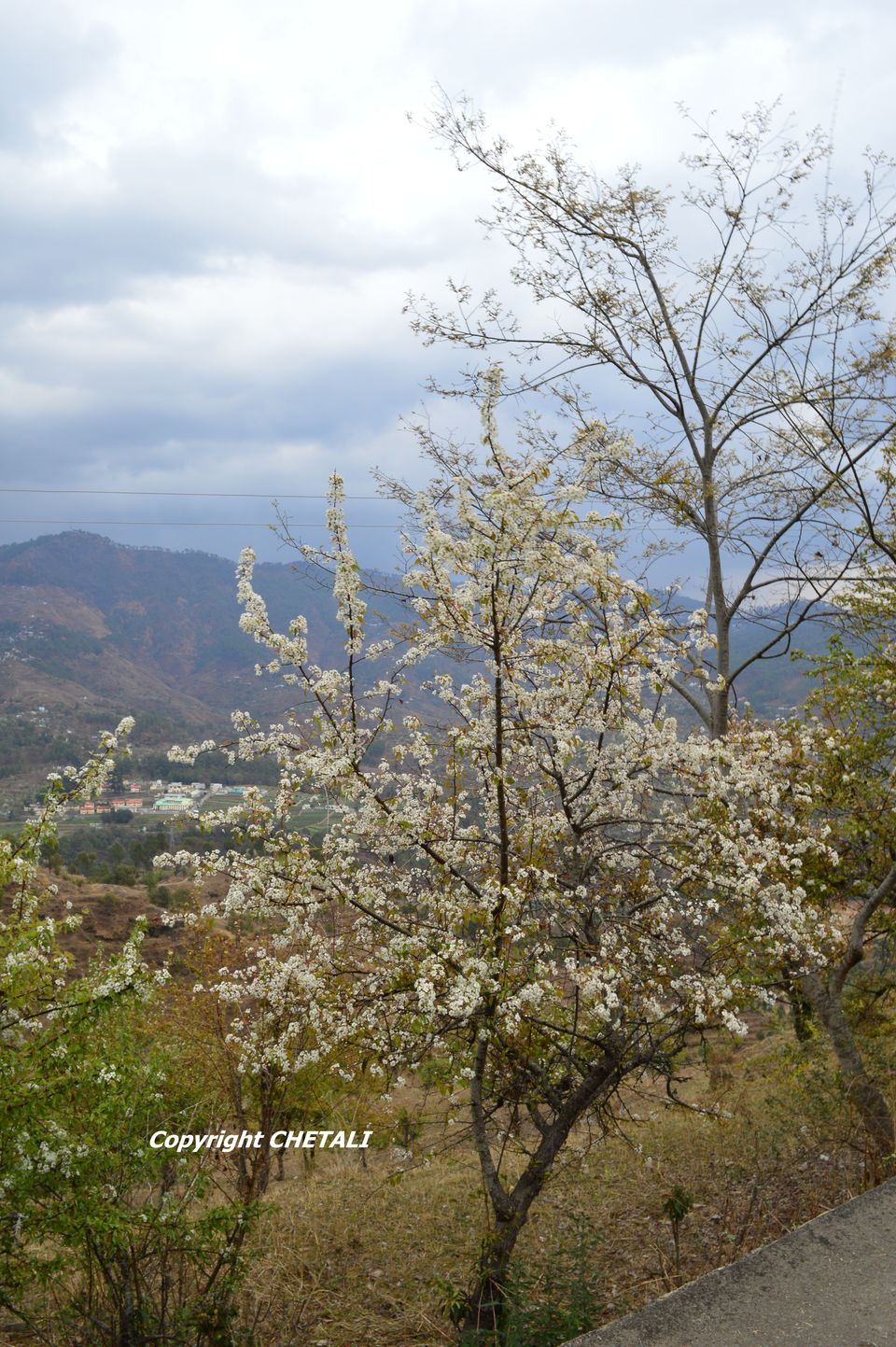 Cost: Ranikhet to Katarmal Surya Temple, Rs. 2000 by private taxi.