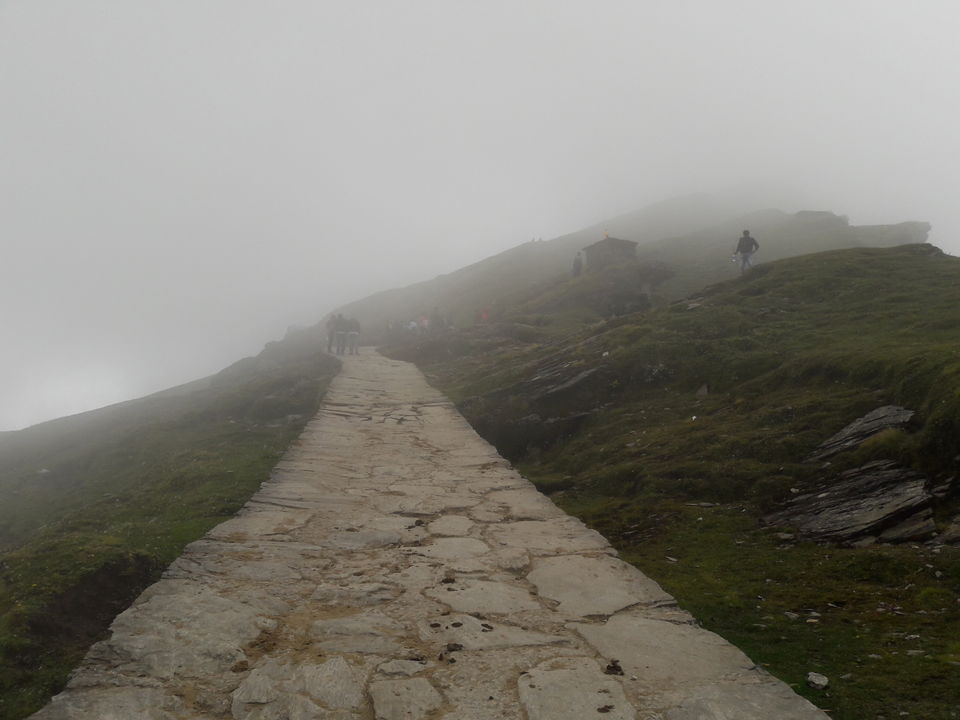 Chopta-tungnath trek is one of the most beautiful, challenging and offbeat destinations to visit in Uttarakhand. In this article, I write about the route you should choose to visit chopta, where to stay, cost and many more important things to enjoy.
We started our journey from Haridwar which is easily reachable through any railway station in India. There is good connectivity from Delhi via road or rail. we booked traveller as we were a group of 11 people.
Our target for the day was ukhimath, where we booked our stay at shiv sagar hotel (hotel cost was 400 per head per night). we booked traveller in 9000 rs. for the route Haridwar-ukhimath-chopta including two nights. traveller took 7 hrs to reach ukhimath with two stops in between for breakfast. ukhimath is a small town in Uttarakhand with the most amazing views and almost no places to visit. Around 3 km from ukhimath, there is a trek called deorital where we planned to trek that day. After taking rest for almost 2 hrs, we started for deorital from its base which was around 3 km from our hotel.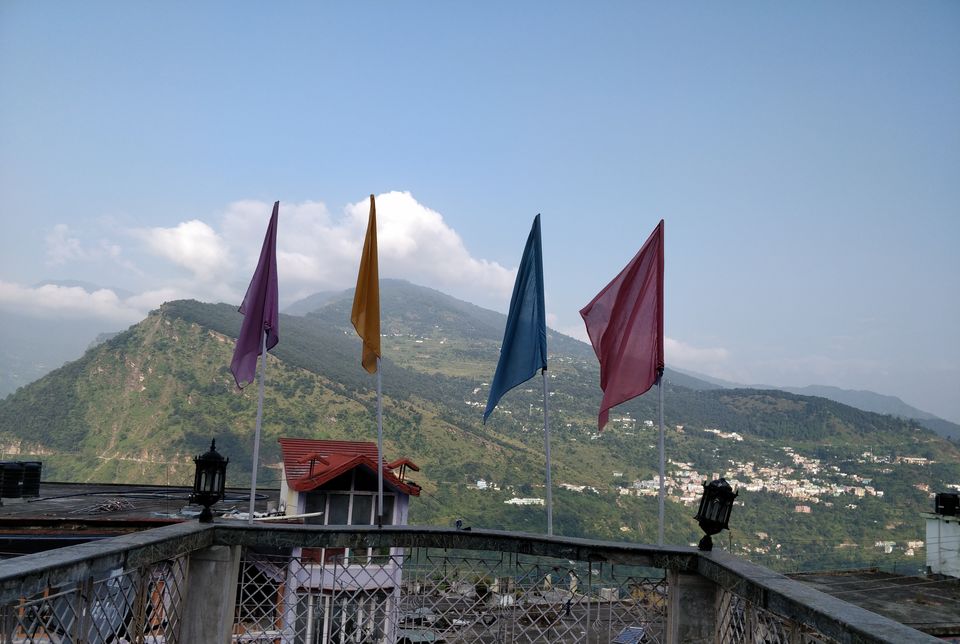 Deorital tal is 1.5 kms trek and it takes almost 2 hrs to reach the top of it. path consists of amazing waterfalls, breath-taking views of himalayas and small shops selling maggi. once we reached the top of it, what we sight is beyond imagination, a lake in middle of nowhere and mighty himalayas surrounding it.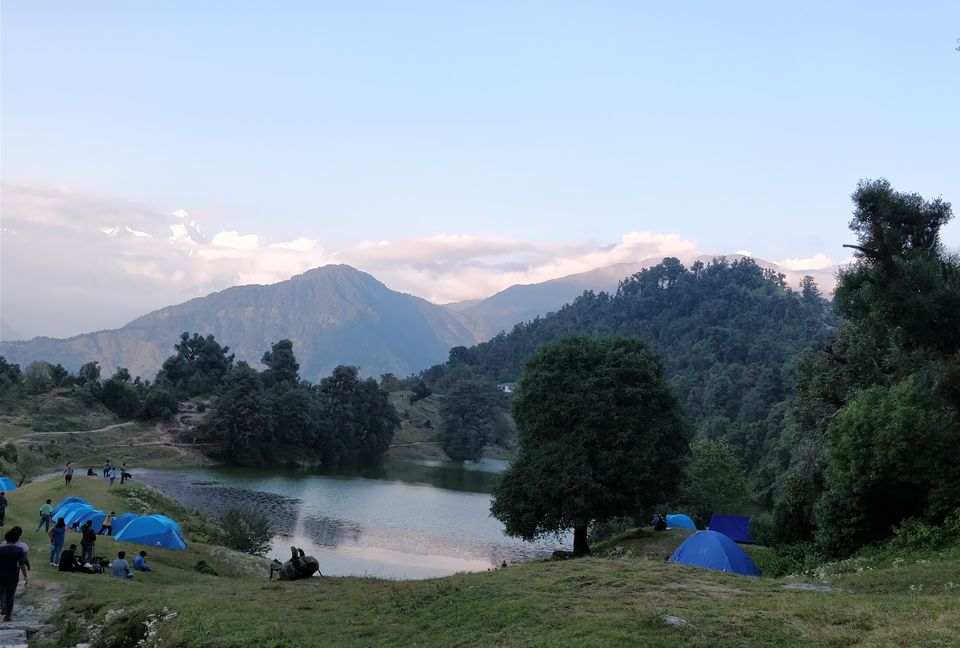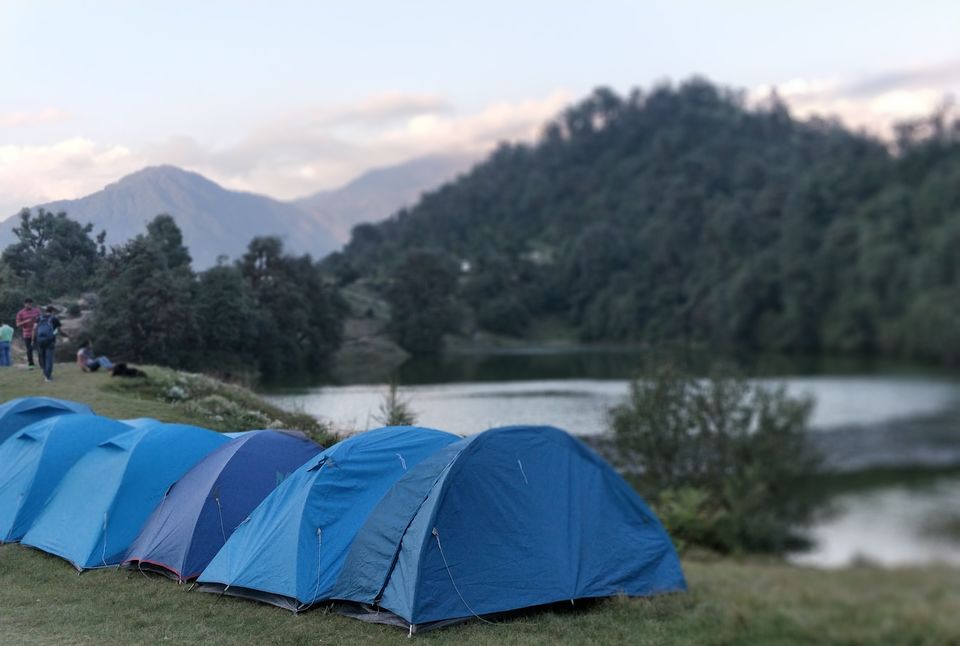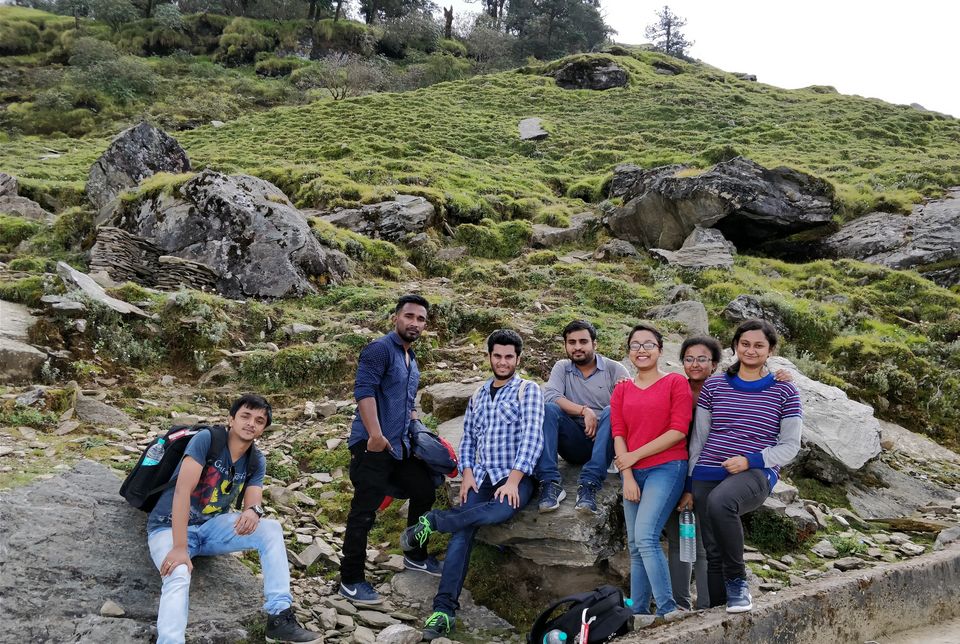 people were doing all sorts of chilling things there like camping, cooking food, playing games and what not. we stayed there for almost an hour and then started our return journey. we did our dinner that night at a restaurant near our hotel and then proceeds to our hotel for sound sleep and prepare for the main trek the next day.
We reached chopta district after 2 hrs of a journey from ukhimath. we started at 7 a.m to reach there early as the trek is about 4.5 km and we need to return at the base in daylight only. we booked moksha camp there for camping which includes staying in tents plus dinner and next day breakfast ( per head cost was 800/-). chopta-tungnath trek is one of the difficult i ever witness. path consists of narrow passages full of rocks, amazing views. let's photo talk about it more.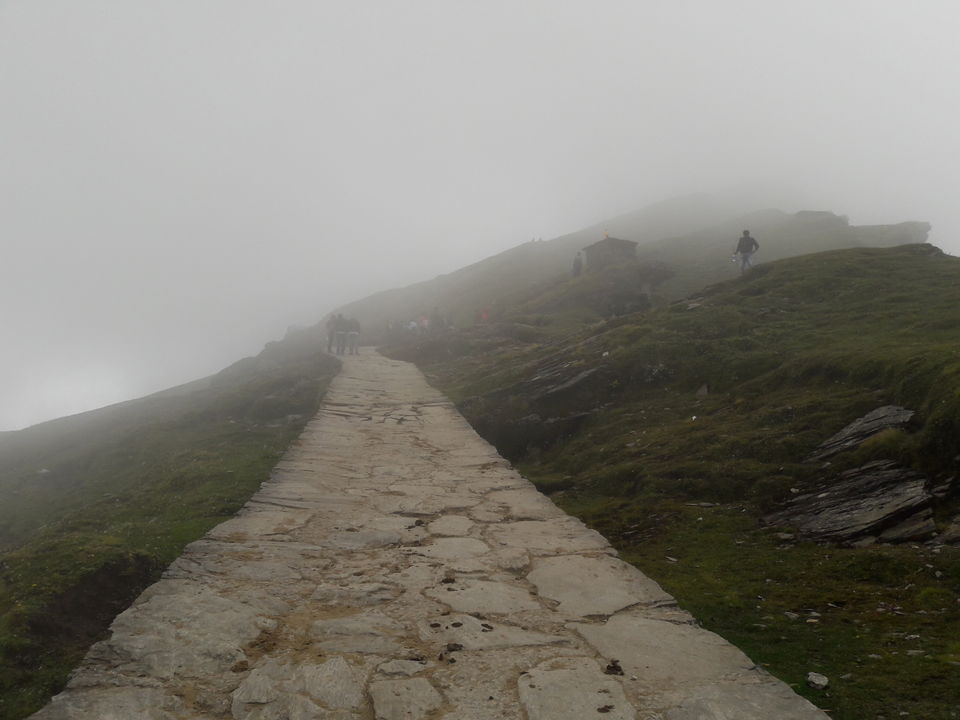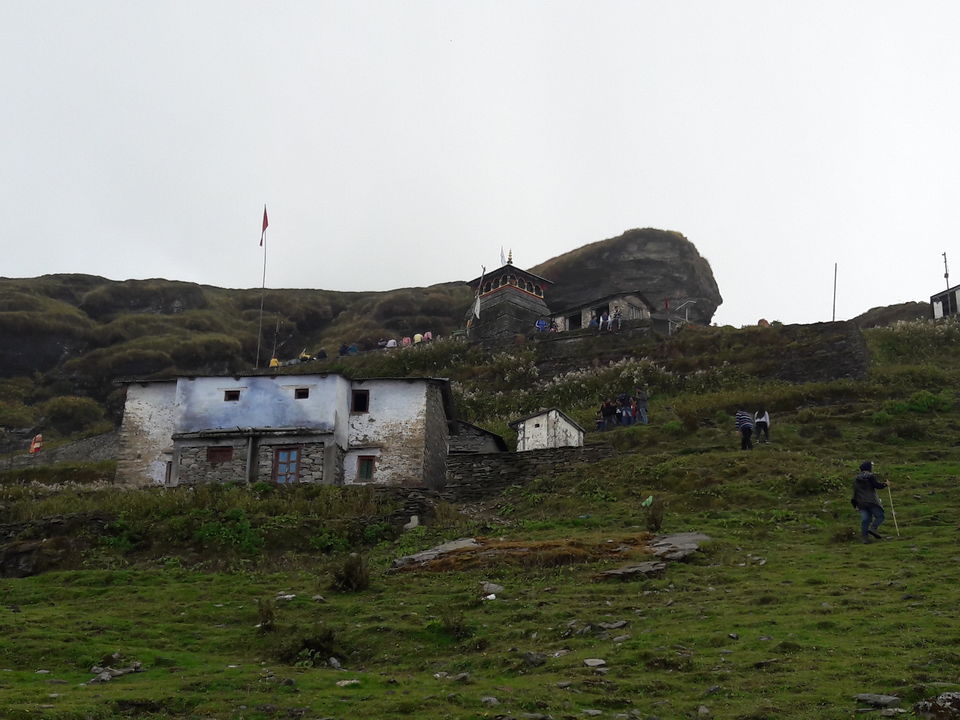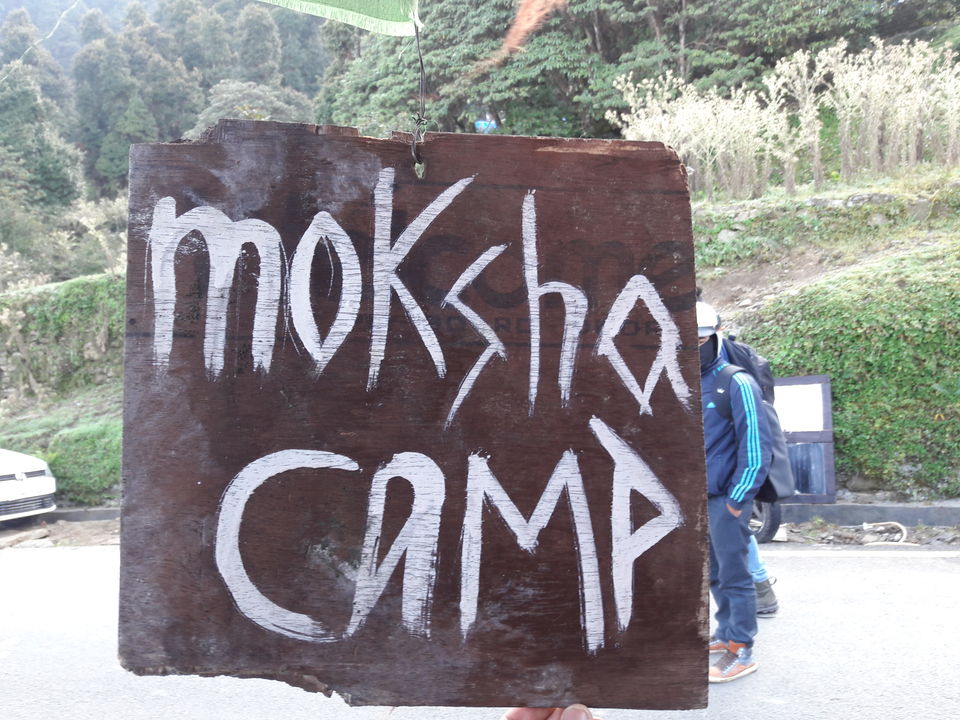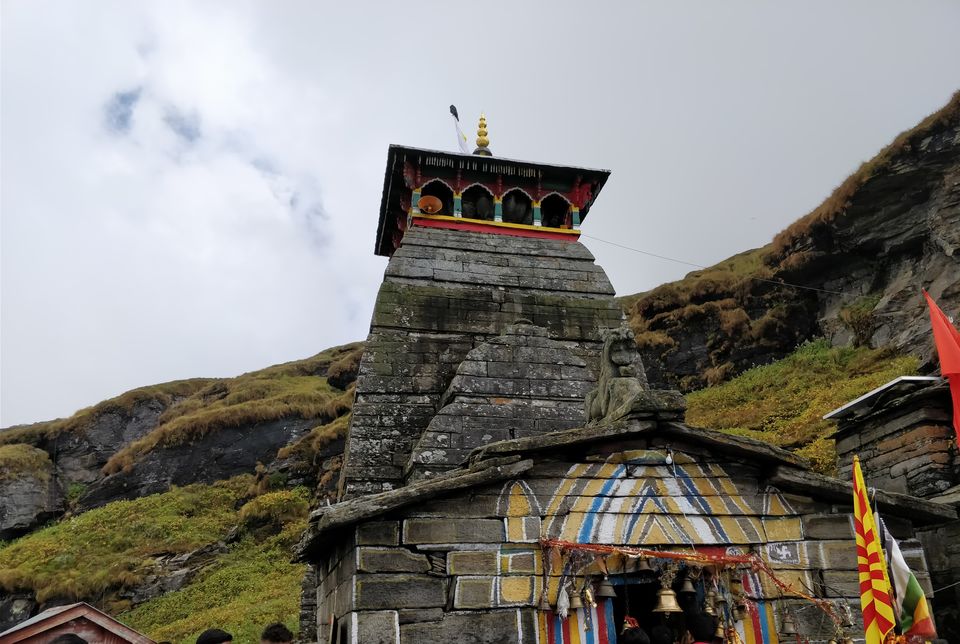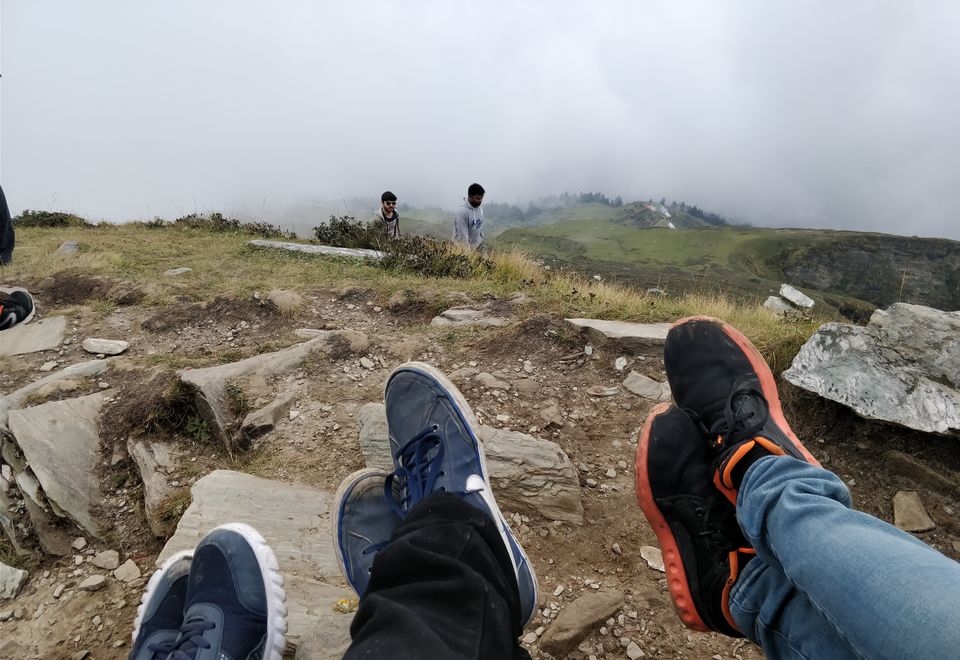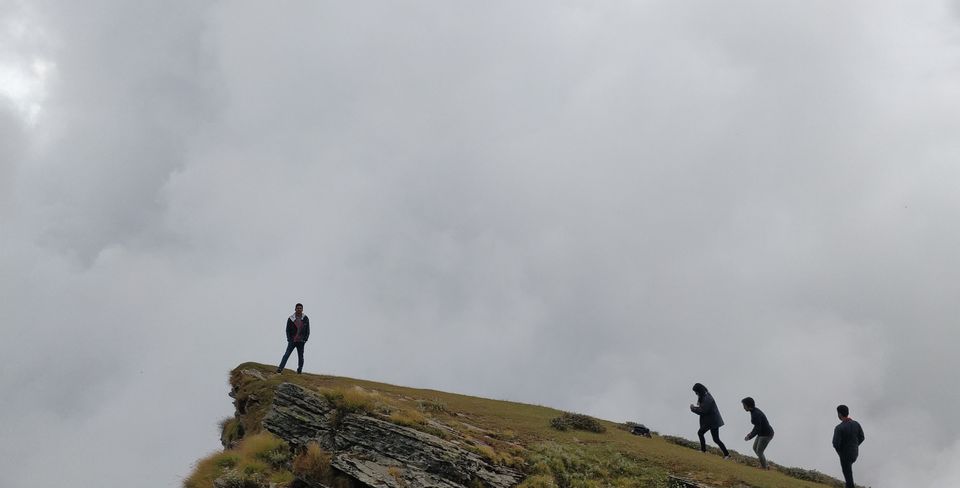 tungnath temple is a sacred site for Hindus. so, you basically find a Shiva temple at the end of the trek. seek blessings there, have some maggi and decide for the further trek.
Basically, tungnath trek is 3 km trek and there is another 1.5 km trek for chandrashila. So, at this point, you need to decide whether to proceed further or not because you already have 3 kms for a downward journey. But one thing I promise, from that point views, are even more breath-taking. So we decided to take the step further and proceed for chandrashila. It takes around another 1 hr to reach chandrashila, we stayed there for some half an hour, click some photos and back. Beyond our imagination, we witness clouds beneath us in the downward joy which made our day.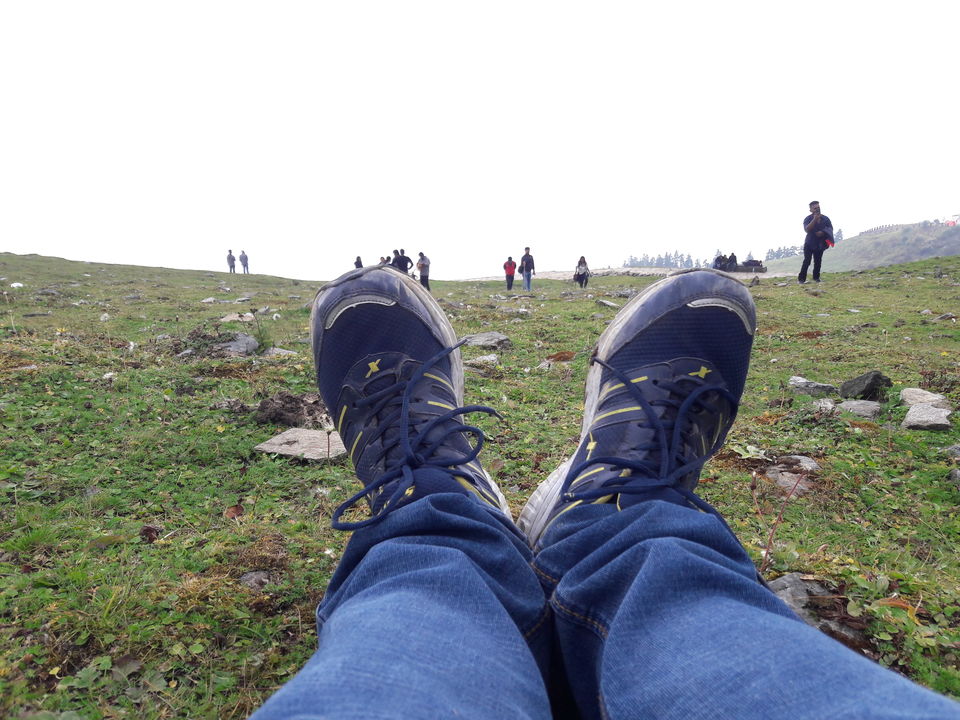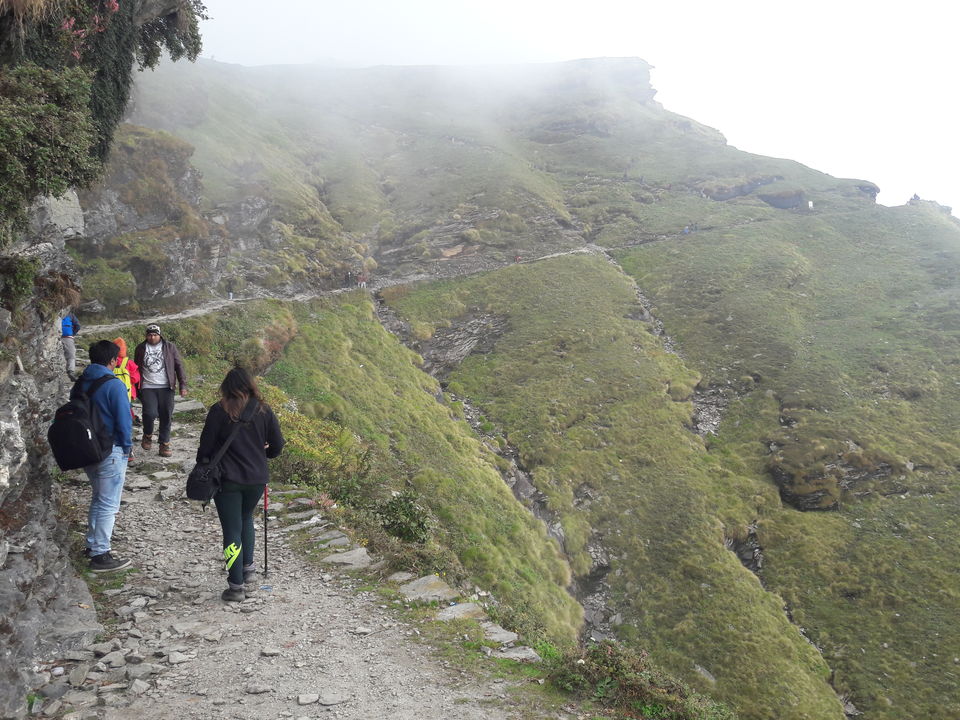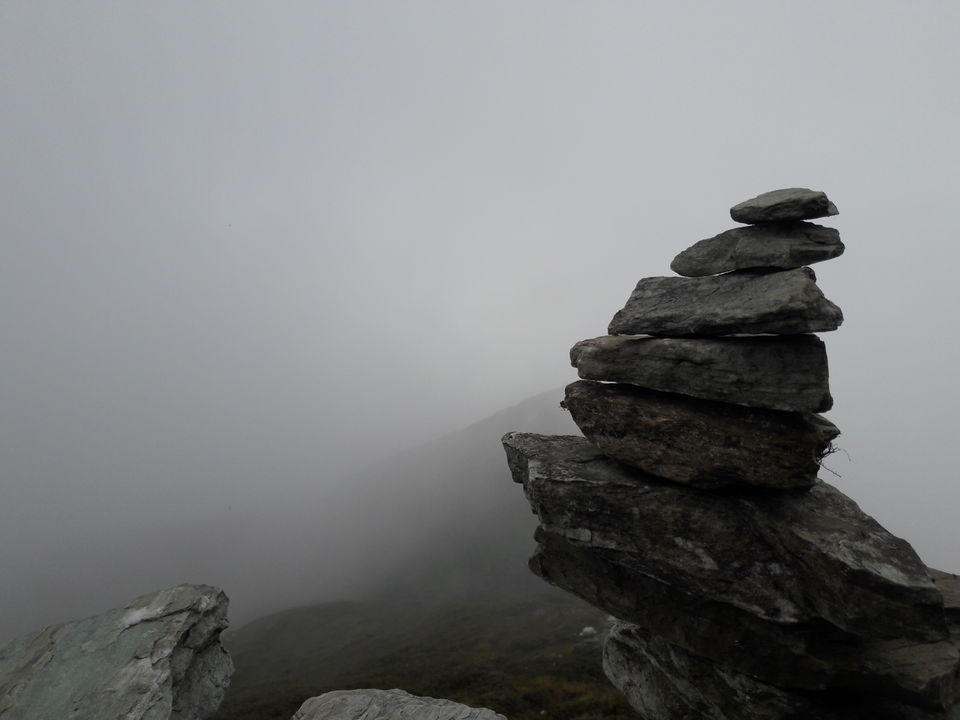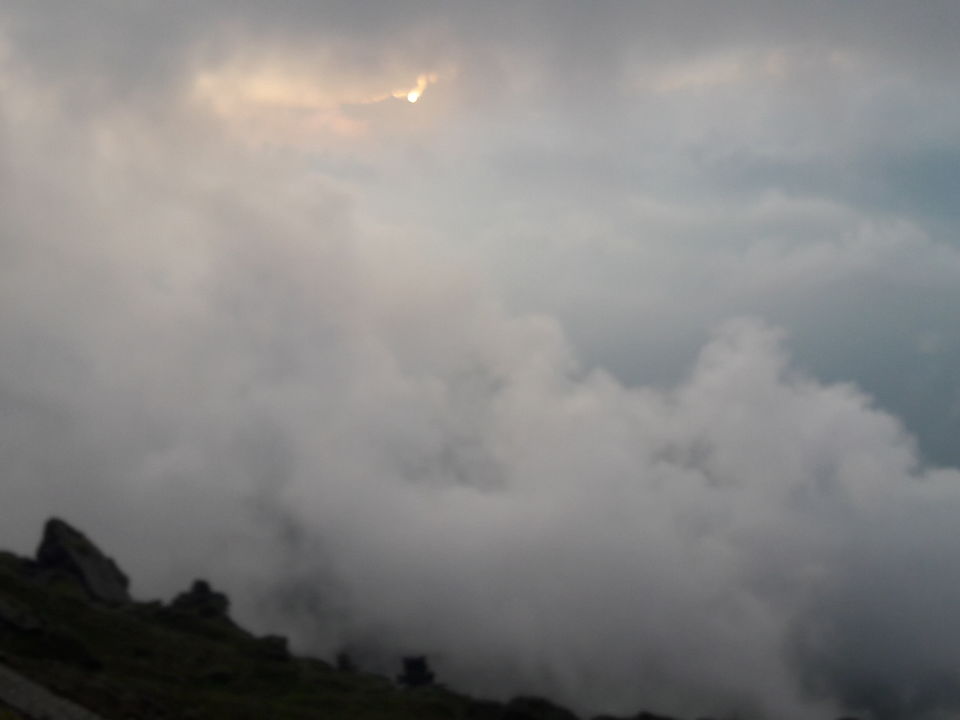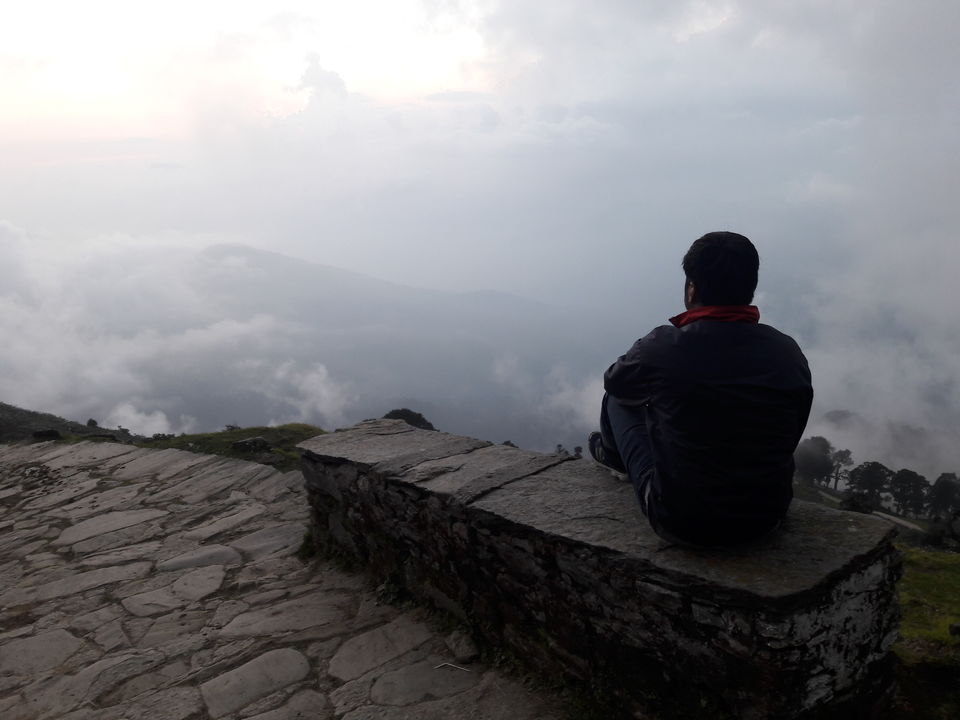 We returned by 7 p.m to our camp. relaxed a little bit, enjoyed stars there and had our dinner at moksha camp. It was the tastiest meal of our journey and after that tiring trek, cravings were even more. After dinner, we slept early after some chit-chat. temperature that day drops to -2 degrees. Next day morning view was amazing too. tents at the edge of cliff and mighty himalayas in front.
From there, we started our return journey to haridwar after breakfast at moksha camp.
Mornings in himalayas are always blessings in disguise. we woke up before sunrise to witness this.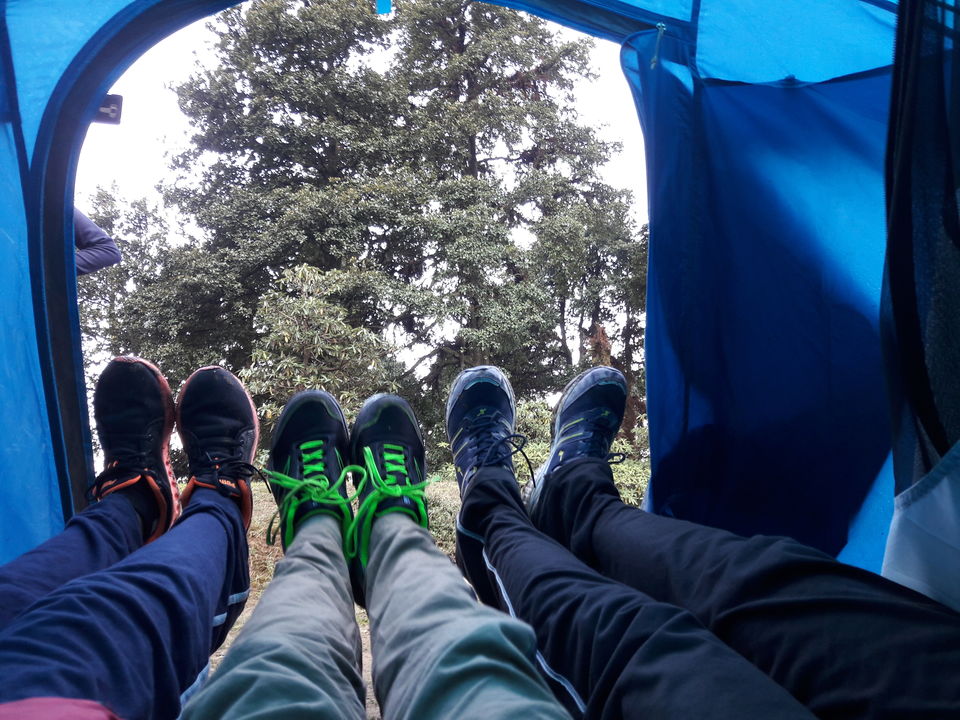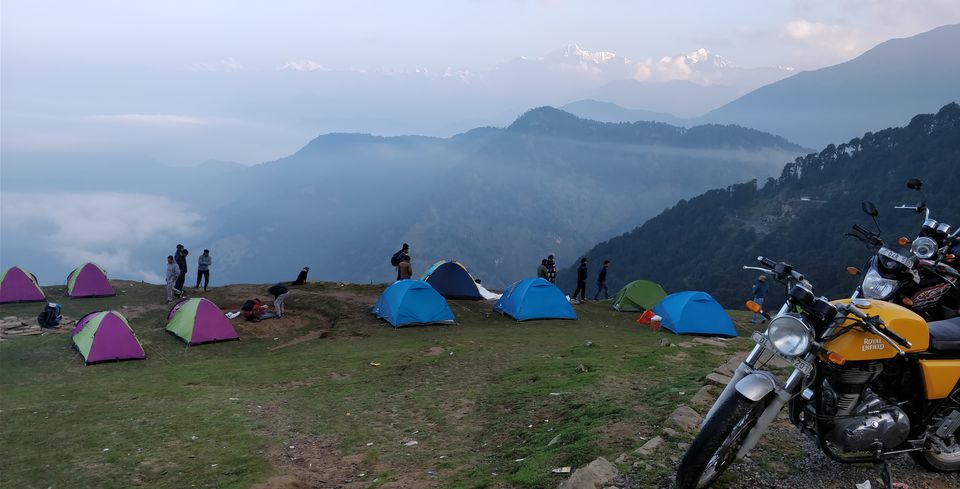 After our breakfast, we left for haridwar.
Some tips for successful treks-
- Take rest after every 20-25 minutes. don't take shortcuts, they are more steeps.
- carry water bottle
- carry some chocolates or energy bars for instant energies
- and don't play around with nature. It's dangerous