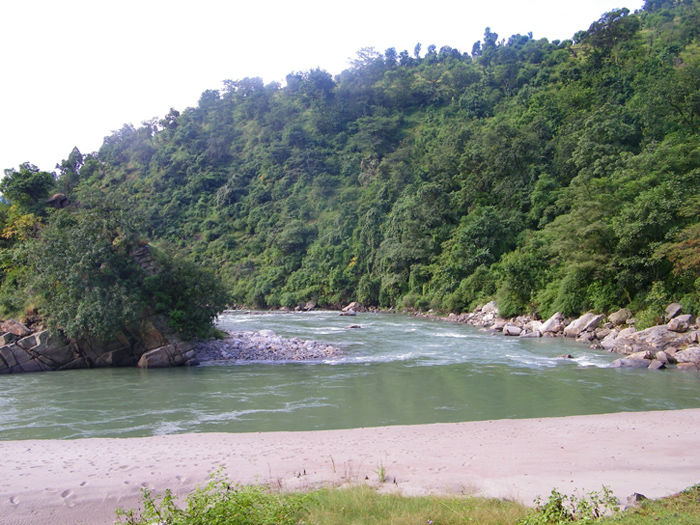 Travelling to Kedarnath has a number of highlights. From the majestic mountains to the warm plates of daal chawal, the destination is filled with surprises that you will not expect them to happen around you. But when you travel in this beautiful region of Garhwal, something that happens unexpectedly is how you run into Bengali travellers and end up learning secrets of walking down the roads less travelled.
I tried to visit Kedarnath in 2016, bad weather and continuous landslides made me postpone the trip. But this problem turned into a blessing in disguise. I ended up sharing a jeep with a group of Bengali travellers. Disappointed that the Kedarnath trip didn't happen, they started talking about places that they can travel to instead. And so happened the mention of Kakragad.

When we talk about birding destinations in Uttarakhand, no one thinks beyond Pangot, Chopta, Naukuchiatal and Corbett. In some ways, these places are well known and have all the facilities that a traveller would love to explore. But what happens when someone wishes to explore something more authentic and find the birds in a more natural, unspoilt habitat.
You go to Kakragad

Travelling on the Mandakini River's route, you'll find a small village which is very hard to notice. Kakragad is one of the few places which never got the true attention of tourism industry and became a favourite of those who wished to experience village life and wake up to the sound of birds in the morning. A few kilometres from here, the confluence of Akashganga and Mandakini is worth visiting but the best part of this place is how beautifully preserved its natural habitats have been. Kakragad is truly a paradise for birdwatchers.

Apart from exquisite species of birds, you'll also find Grey Ghoral, Himalayan Tahars, Martens, and common Himalayan Pikas in this region. The Magpie birding camp located here is the perfect place to spend your vacation. The place is run by Mr. Yashpal Singh Negi, an avid birding enthusiast who is well acquainted with this area.

The birding experience in Kakragad is rewarding. You'll have to wake up at 3 AM in the morning and hike deep into the jungle. This region is absolutely perfect for those who want to test their camera in low light. Spotted forktail, Himalayan Bulbul, Laughing Thrush and Niltava are some of the notable celebrity bird species commonly found here. Griffon Eagles are easy to spot once the sun comes out. As per my experience, Kakragad is the only place where you can go for birding for hours. Major birding enthusiasts are known to get their lunch packed and return straight in the afternoon once they are done with finding everything possible.

Apart from the Jungle, the river trail is a great place to relax and spot many other varieties of birds. The avifauna which depends on fishing has made this area their habitat. One of the most amazing things to find here is the tiny Brown Dipper that dives deep into the icy river water to catch its prey. He does it over and over again until he succeeds in getting the meal of the day.
How to visit Kakragad

Regular buses travel between Haridwar/Rishikesh and Kakragad. You need to find a bus travelling towards Kund and you'll have to get down just near Rudraprayad. Here, you need to inform the bus conductor to stop the bus at Kakragad because if you miss your stop, you'll end up travelling far beyond. Kakragad is easy to reach if you have a personal four wheeler.
Stay and Birdwatching Guide
Mr. Yashpal Singh Negi is the man who'll take you to every nook and corner of this region. An avid birding enthusiast had his earlier camp destroyed in Uttarakhand floods. His new campsite can be booked at 01364-268344, 9412909399.
A trip to Kakragad can be mixed with Chopta and Tungnath trek. The route is connected and Negi Jee will provide a guide if needed. You can also travel further to Badrinath and Valley of Flowers but you need to have atleast 4 to 6 days extra in your hand.