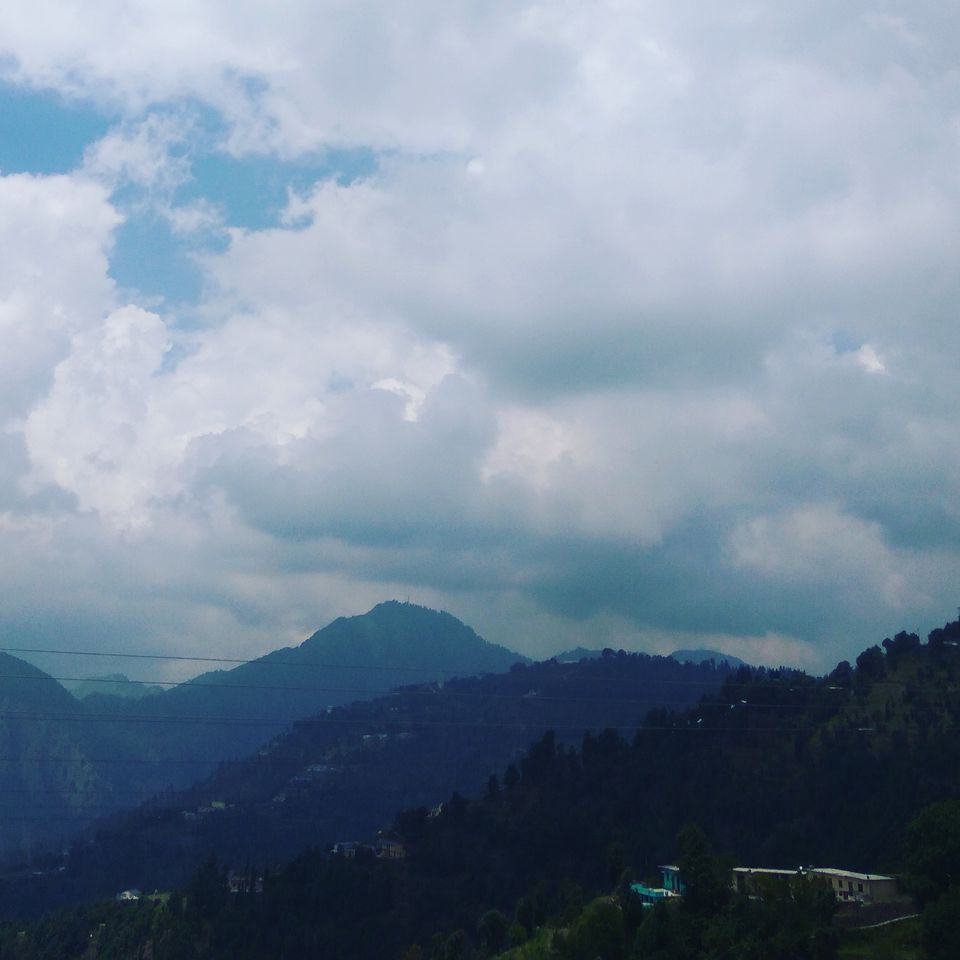 There's no parallel to the liberating feeling of travelling solo. It is an experience that's totally worth the fear, apprehension, pacing heartbeats and racing adrenaline.
Travelling solo wasn't my thing until June when I mustered the courage after reading umpteen blogs/articles on how taking a solo trip before one turns 25 is a must-do for everyone. I had already turned 26 in May but I thought, 'oh, what the hell'! And I set off to the mountains with nothing/nobody else but my hard-earned money which couldn't be put to better use and a cute, yellow rucksack.
Here, I will take a few minutes to build up the context that led to the life-changing trip.
It was 4.30 am and I was on my phone, looking with agony at all these friends travelling to foreign lands and doing crazy things while I sat here in my ten-year-old pajamas, going green with envy and nothing else. And suddenly, it struck me. I had three days off from work. Being a journalist, I clearly couldn't afford impromptu, fancy trips. I could at best afford a ticket in a Volvo bus and go to the mountains. But two days was not enough time. So, here's what I did:
I booked a seat in a Dehradun-bound bus which was scheduled to depart at 9.30am the same day. While I was on my way to Dehradun, I utilised this invaluable time to research and find out about a few quaint hill stations nearby.
I reached Dehradun around 4 pm with a destination in my mind: Kanatal (which means 'one-eyed lake').
The pictures online looked pretty and it was an offbeat location as far as I could tell from Google reviews. But getting there was no easy feat. I had to take the bus to Mussoorie and from there catch another bus to Chamba which would drop me at Kanatal, a small hamlet two hours away from Mussoorie. It was already 5 by the time I reached Dehradun bus stand and the last bus for the day was at 5.30pm. Plenty of time on my hands, right? Wrong.
The serpentine queue ahead of me at the ticket counter had an entirely different story to tell. Taking full advantage of my journalistic skills, I initiated a conversation with another girl in the queue who was right behind me and asked her where she was heading. Mussoorie, she said. She also informed me that the last bus to Chamba leaves in the evening and there was no other way to reach Kanatal than hire a cab which would have emptied my pocket right away.
I decided to stay the night in Mussoorie and make a move to Kanatal the very next morning. Having little hope of getting a seat in this bus to Mussoorie, we decided to book a cab. I talked to an old couple nearby who had to go to the same place too and together we got a taxi. The ride cost me around Rs 300. I gave myself a pat on the back and reached Mussoorie's Mall Road in about 45 minutes. Mussoorie seemed overly crowded and huge, concrete buildings came in the field of vision every time I wanted to look at the mountains. Having come this far to be with nature, this was highly disappointing. However, I would like to give the place some benefit of doubt. There must be quiet, serene places in Mussoorie for sure but as soon as you enter this hill-town, it overwhelms you with tourists, buildings and the hustle-bustle, like any other city. If anything, I was looking for the complete opposite. I booked a hotel room for the night after hours of looking around, haggling and negotiating. The room I finally zeroed down upon was for Rs 800/night and seemed safe and decent enough for me to stay in. Quick tip for the foodies: If in Mussoorie, head to Cafe By the Way on the other end of Mall road for some good music, great ambiance and delicious food.
The first bus to Kanatal leaves at 7am. I was all charged up and waiting at the bus stand while enjoying Maggi and chai at a small tea-shop just around the corner which offered an amazing view of the mountains. To my surprise, the bus was full in no time and everybody was quite upbeat for such an early hour. I got a tiny portion of the seat beside the conductor and started waiting for my destination: The beautiful Kanatal.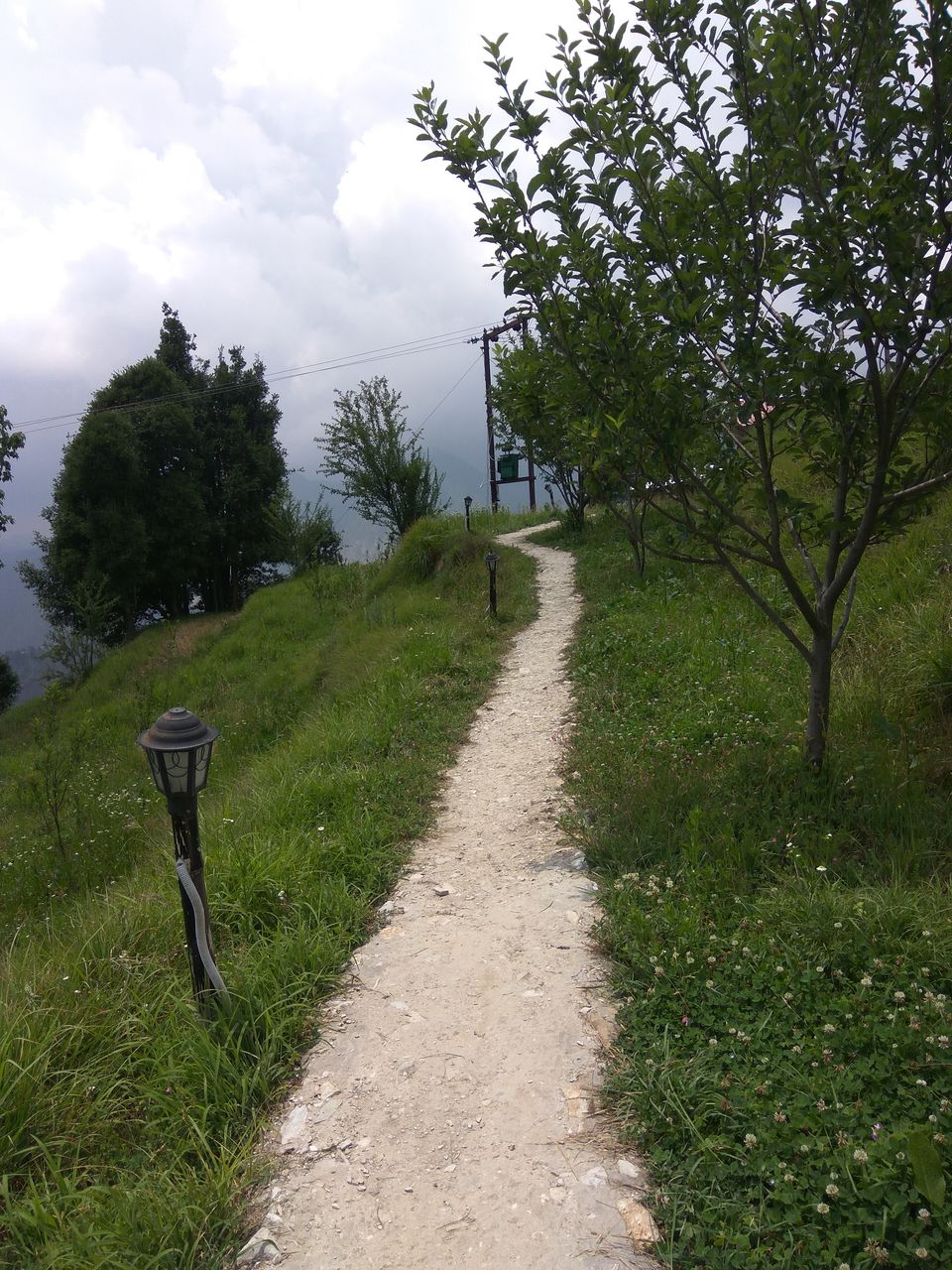 After two hours of 'breathtaking' (both literally and figuratively) journey coupled with nauseating smell of people vomiting here and there in the rickety bus, I reached Kanatal.
As soon as I stepped out of the bus, I could not believe how unrealistically beautiful the place was. A sprawling green valley lay before my eyes with colourful little houses scattered around the landscape and the feathery clouds descended so low that for a moment I thought I could touch them. The view had a magical ability to make you feel peaceful at once. The captivating view left me awestruck for a moment and I stood there for a few minutes, as if under a spell, looking at the alluring mountains warmly enveloping me on all sides. I felt home in a strange place, a place I did not even know existed until a day ago.
There was a small restaurant (Swagat restaurant) right in front and I parked myself there for a good two hours, trying everything they had. In my defence, they did not have a lot of dishes to offer and I was very hungry. The staff was very courteous and they helped me with names of a few lodging places around.
I walked down the valley, still coming to terms with how beautiful and quiet this place was. Sitting beneath an apple tree fully laden with fruits and reading a book has to be one of my most precious memories till date. The magnanimous expanse of Himalayas, seemingly infinite, stood there in all its glory while a few lambs grazed around the valley. Not far from there, a few pahadi women, clad in their traditional attire, roamed around picking up twigs and humming a regional song. It was human existence at its purest, simplest and perhaps most beautiful form. The imagery was like a perfect lullaby on a cold, slow day.
I could only hear birds and the sound of furious winds as it was about to rain. If one tried harder, some distant, faint noises could be heard once in a while. Yes, it was that quiet and serene. I was content and without a worry even though I did not a place to stay yet. This feeling is what they were talking about in those articles, I said to myself.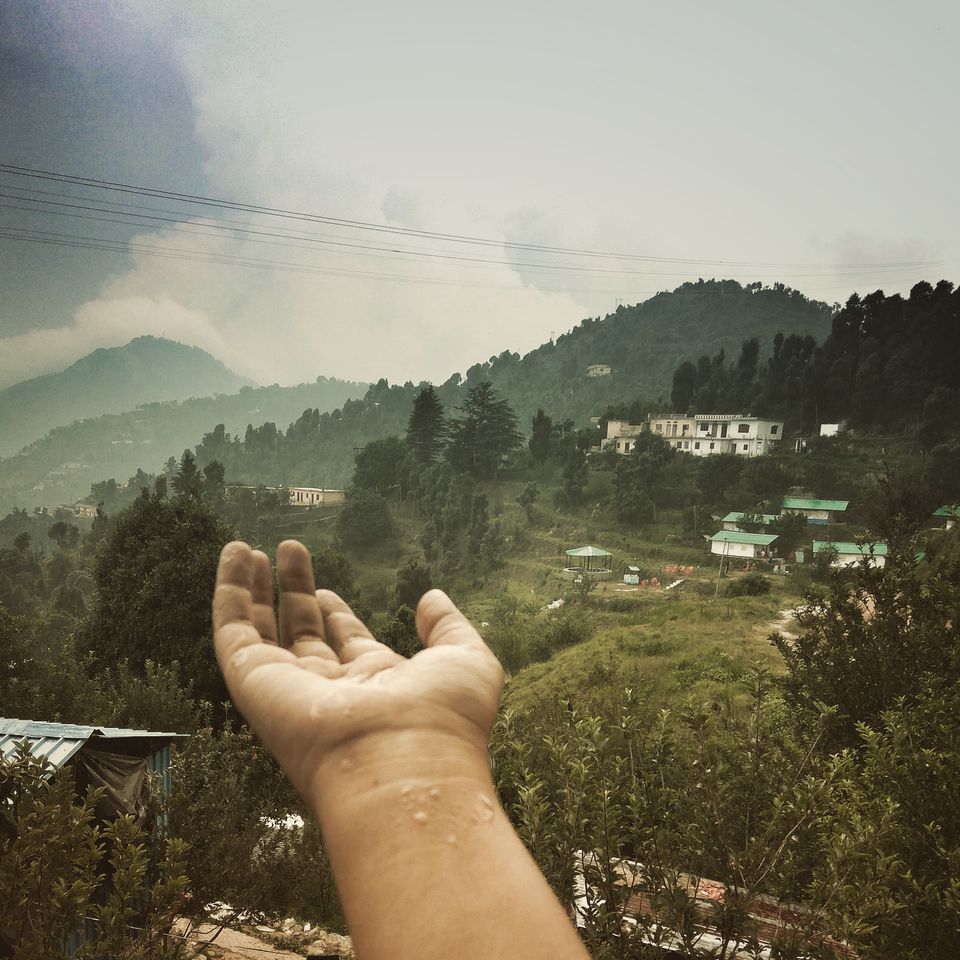 Next on my agenda was to find a place to stay for the night. As i walked around, I asked a few people and stumbled upon a camping site. For Rs 1,000 per night (food included), I got an awesome deal. Though the food was pretty average, the view totally made up for it. The view from the tiny window in my cottage was surreal and I sat in my cottage sipping chai while it rained outside. Oh, the bliss!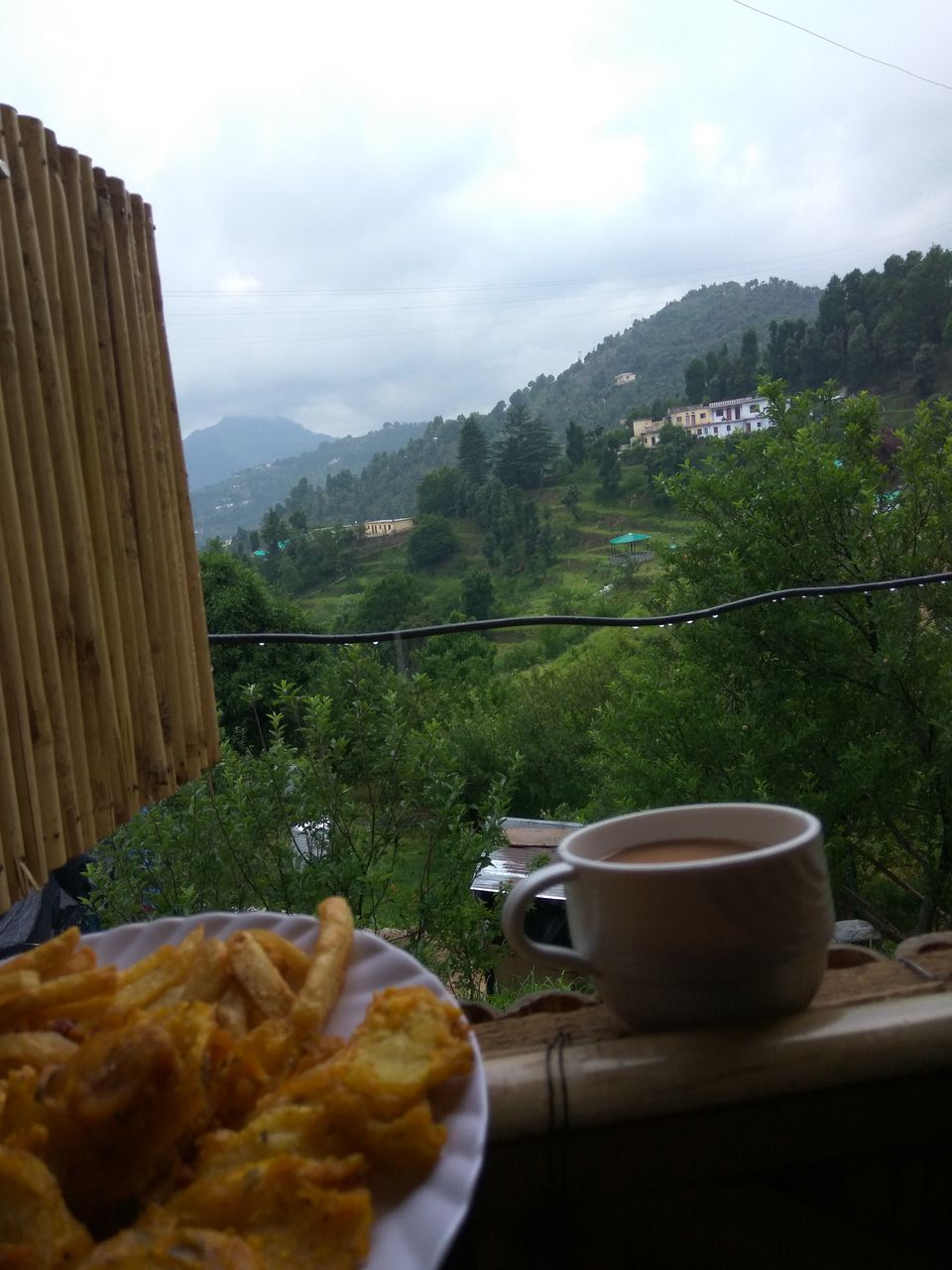 The next day, I left Kanatal at around 1pm with the same bus. The driver and the conductor recognised me and very sweetly asked me if I had a good trip. I did, indeed.
And here I am today, planning another solo trip as I write this experience down.
So, if you like the sound of Kanatal and are planning to visit the place, take a few quick tips:
You can also reach the place via the Rishikesh route and it would take you lesser time.
There are a very few restaurants in Kanatal apart from a couple of luxury hotels perched in pretty corners.
The restaurants serve basic food items like paratha, momos, Maggi, bread omelette and of course the Garhwali cuisine. So don't go expecting German bakeries around every corner.
It is a quaint place and is recommended for people who want to destress and unwind.
You will find a few camping sites in Kanatal apart from some other home-stay type accommodations. There are a few luxury resorts too like The Terrace and Club Mahindra, if you can afford to splurge.
The various camping sites here also provide facilities for adventurous activities like rock climbing, rappelling etc.
Surkunda Devi temple, a famous religious site is only a few kilometers away.
If you do not want a very aloof kind of a getaway, you can try Dhanaulti which is a stone's throw away from Kanatal and it is bustling with activity since it is a famous tourist destination.
Quick recap:
Delhi to Dehradun: 6.5 hours (approximately)
Dehradun to Mussoorie: 45 minutes (considering no massive traffic snarl)
Mussoorie to Kanatal: 2 hours by bus.
Happy tripping! :)
Frequent searches leading to this page:-
best place to visit dehradun, dehradun auli package, picnic place in dehradun, dehradun ghumne wali jagah, best visiting place in dehradun