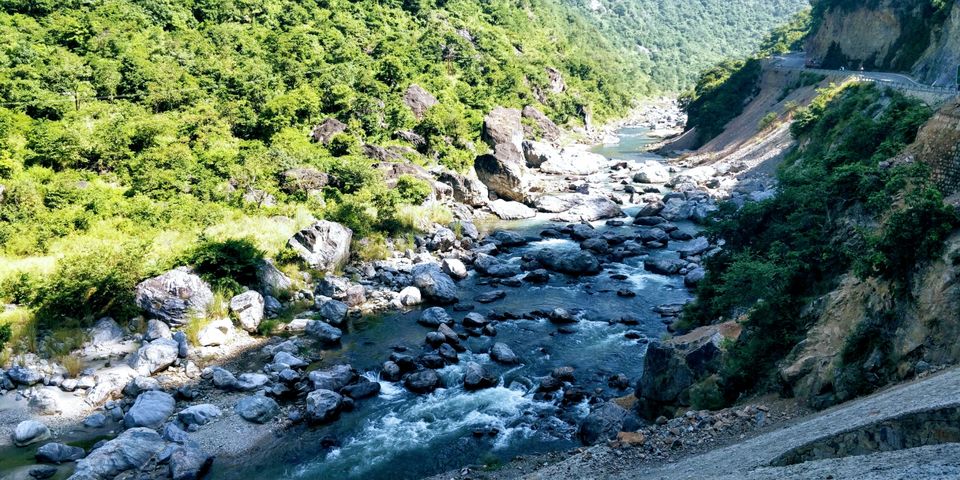 Kausani-Switzerland of India
Kausani is also known as Switzerland of India.This beautiful Hamlet is situated in Kumaon region of Uttrakhand.Its Nearby to Bageshwar.
We started our journey around 10 am from Nanital and reached around 1pm to Kausani.It was a beautiful journey we saw rivers ,mountains,waterfalls and local traditional houses on the way .We stopped somewhere near Almora and took Singori sweet.Singori is very famous leaf sweet of Almora.
We reached our Hotel-Himavadi resorts and took some rest.The hotel was situated on top of a cliff and the view from there was mystical.
After sometime we started from the hotel to Rudradhari Waterfalls and temple.The distance is around 10km from Kausani and the route is very beautiful.
We stopped near a local Dhaba and had some snacks and Maggi.That hotel also served Pahadi Thali for 100 rs so we ordered it and asked him to prepare it till the time we come back.
We got some local kids as our guide to the temple and waterfall.
Located along the banks of river Kosi, Rudrahari Waterfall is untouched natural waterfall which is a perfect place where one can relax and feel the sheer beauty and peace of nature.
Trekking starts at the beginning with a short climb of 200-250 ft hill and the other side leads you through the stony terrain and light jungle where a stream flows. Exciting and thrilling. The trek is of about 2km and once you reach there it's beautiful.One side is the waterfall and in front is the temple.
The waterfall flows to a pond and there are small fishes in it.You can take a dip in the pond if you want.The temple is beautiful with shivling inside.It is said that this temple has association with Shiv and Vishnu so the name is Rudhradhari.
Once we we we're back from the Trek we had the pahadi thali from the local Dhaba.
It consists of Boiled rice,Pahadi kaddu ki sabji,Bhat ki churkani,pahadi kheere ka raita and pickle.Generally the pahadi kheera,kaddu,nimbu are bigger than the normal plains.
We then started to Anasakti Ashram.It is also known as Gandhi Ashram.Anashakti ashram is well stocked with books and photographs of Mahatma Gandhi's life. There is a small prayer room in this ashram where prayers are held every morning and evening.In front of the Ashram there is a view point where a direction map of different peaks is drawn on a dais. On a clear sky with the help of this directional map you can identify different peaks of Himalaya.
From Anasakti Ashram we visited a Tea plantation and enjoyed local tea from a shop nearby.You can purchase some local tea Green tea,hibiscus tea and some hand made shawls as well.
You get Momo's and chowmein as well here in the local stalls and the taste is amazing.
We had our dinner in the hotel and we slept early as we were told that we can see the Himalayan ranges if we wake up early in the morning.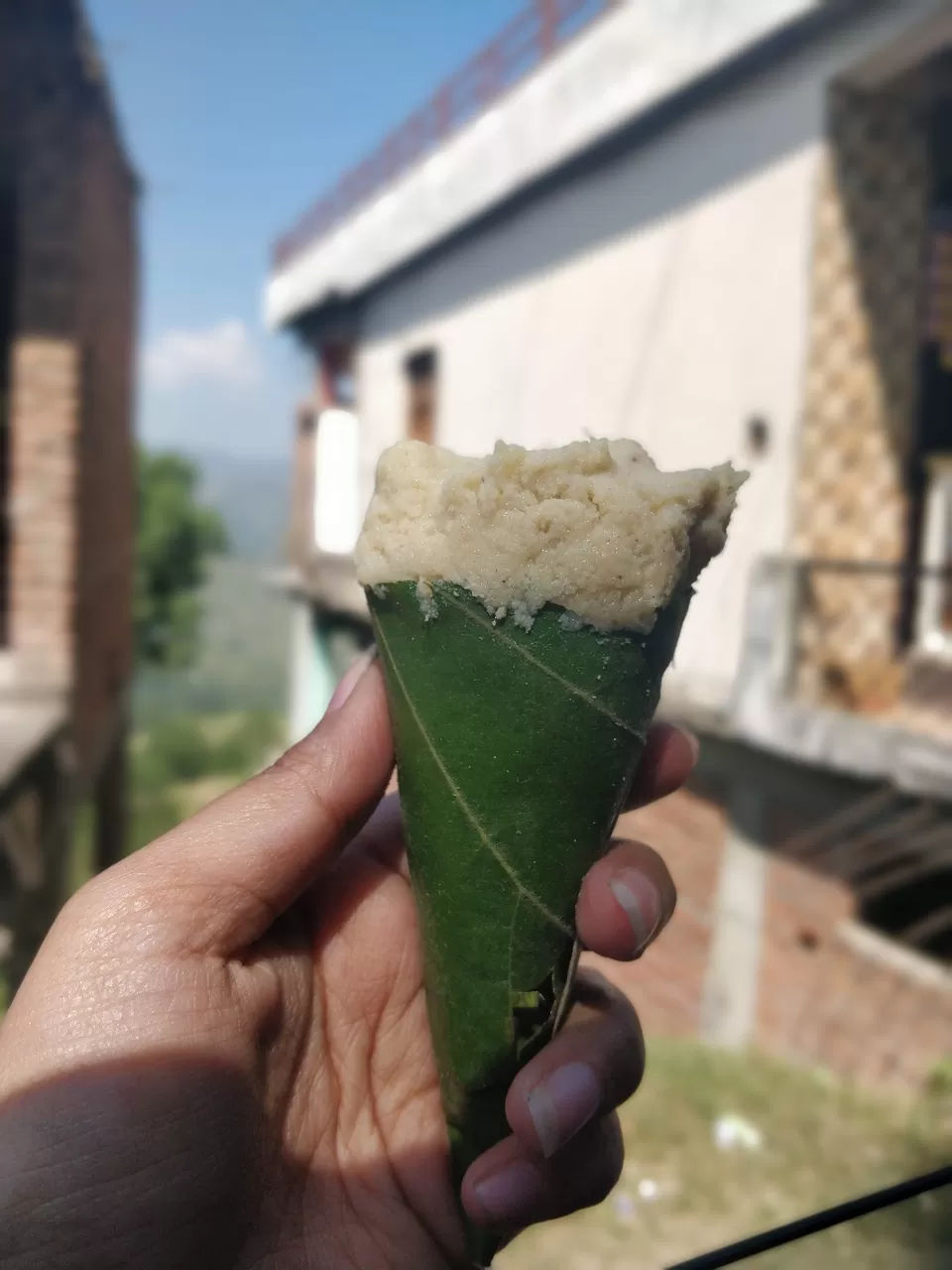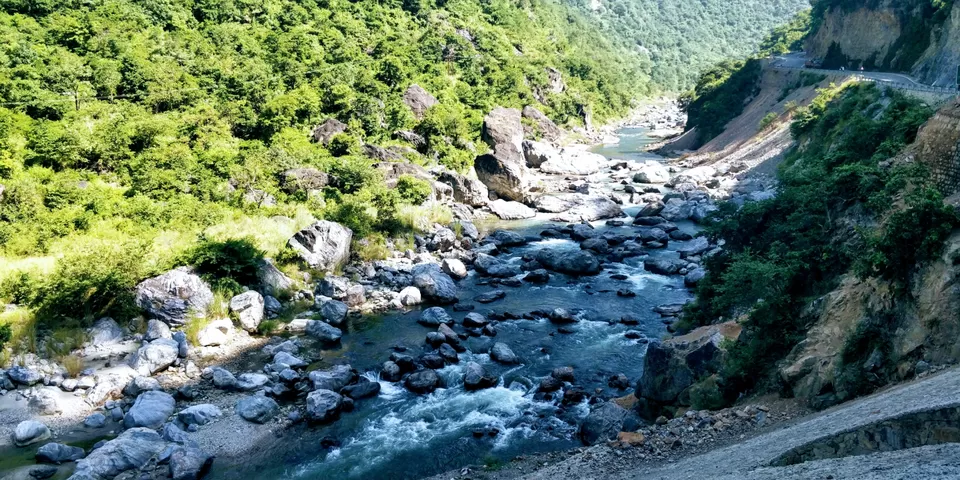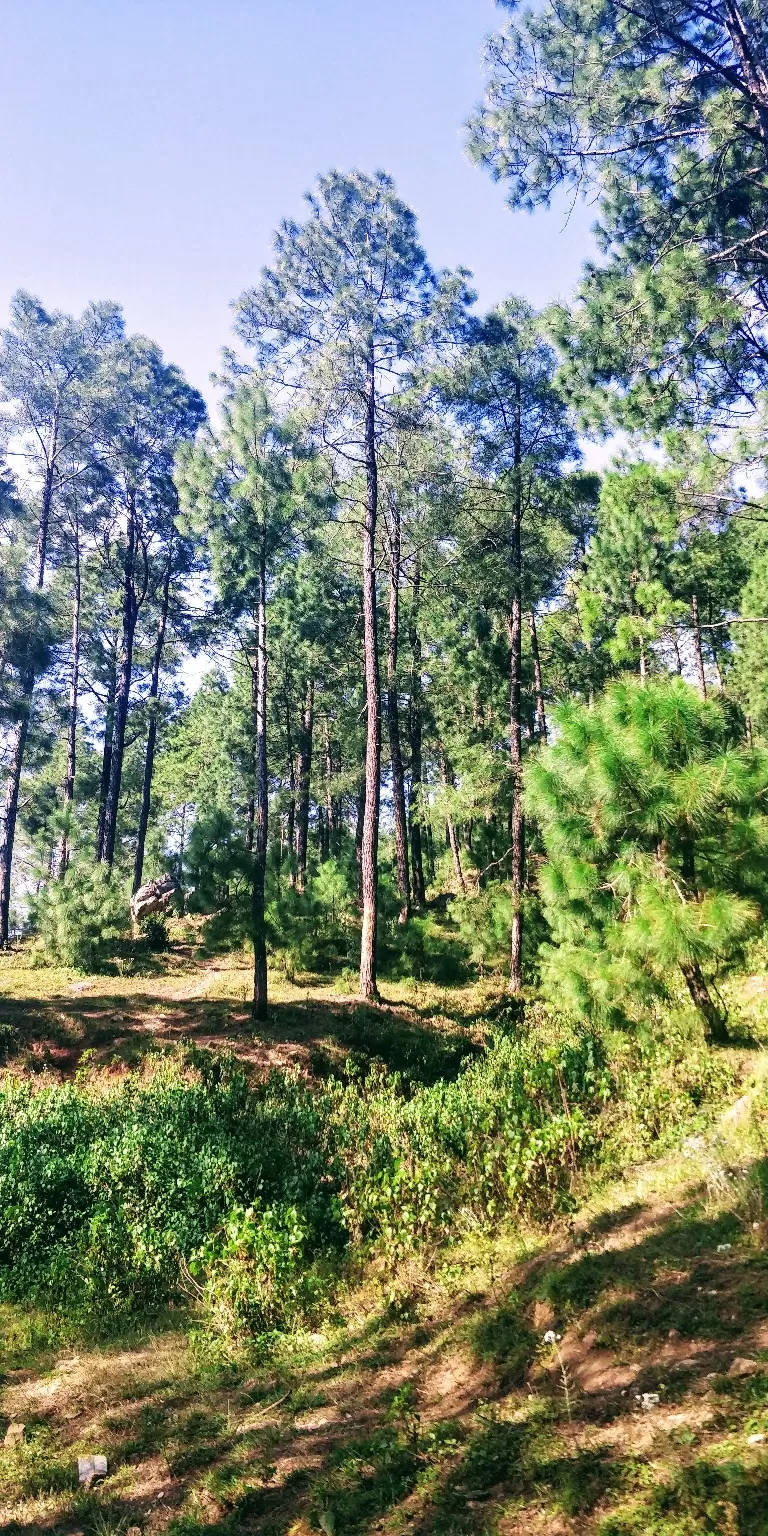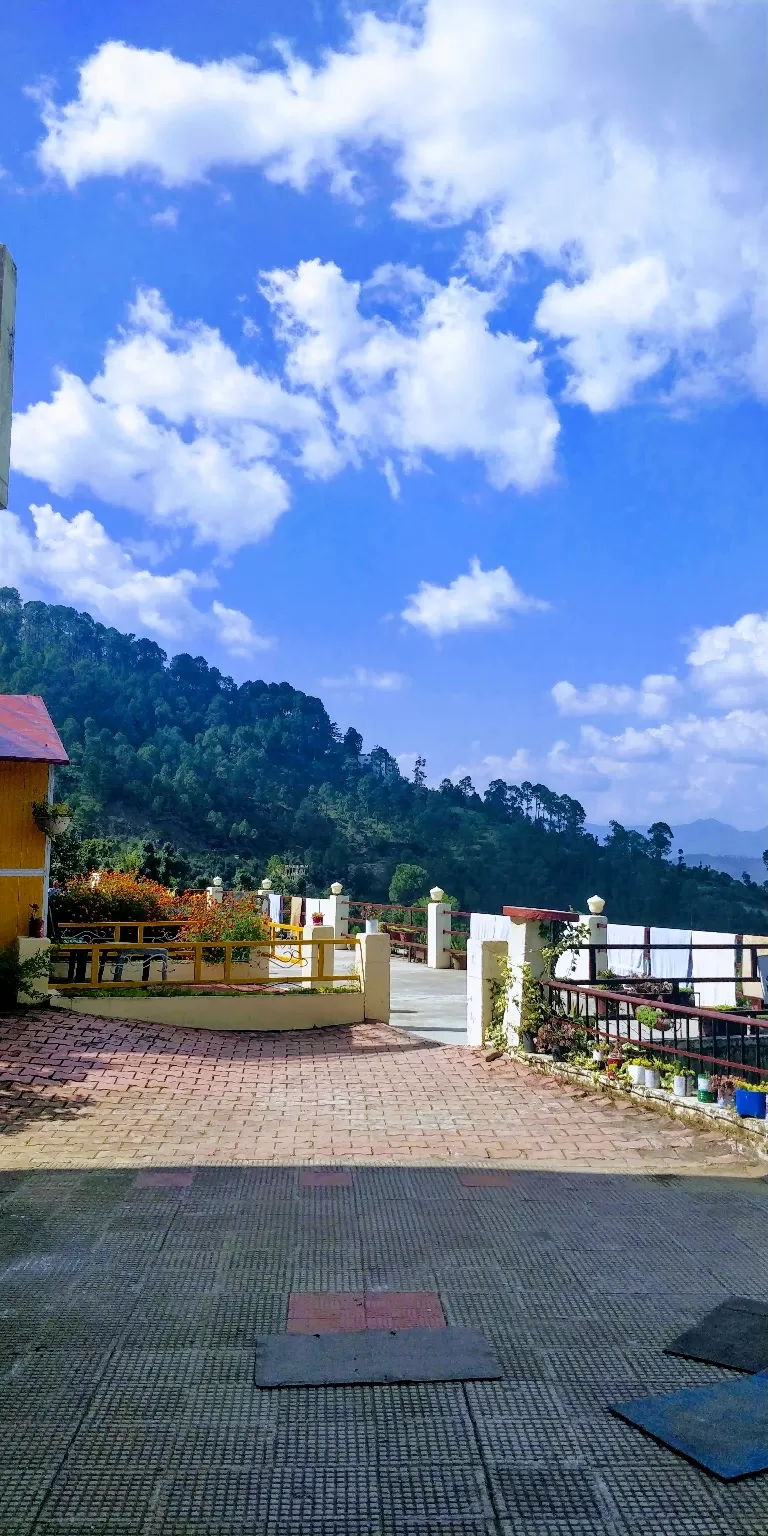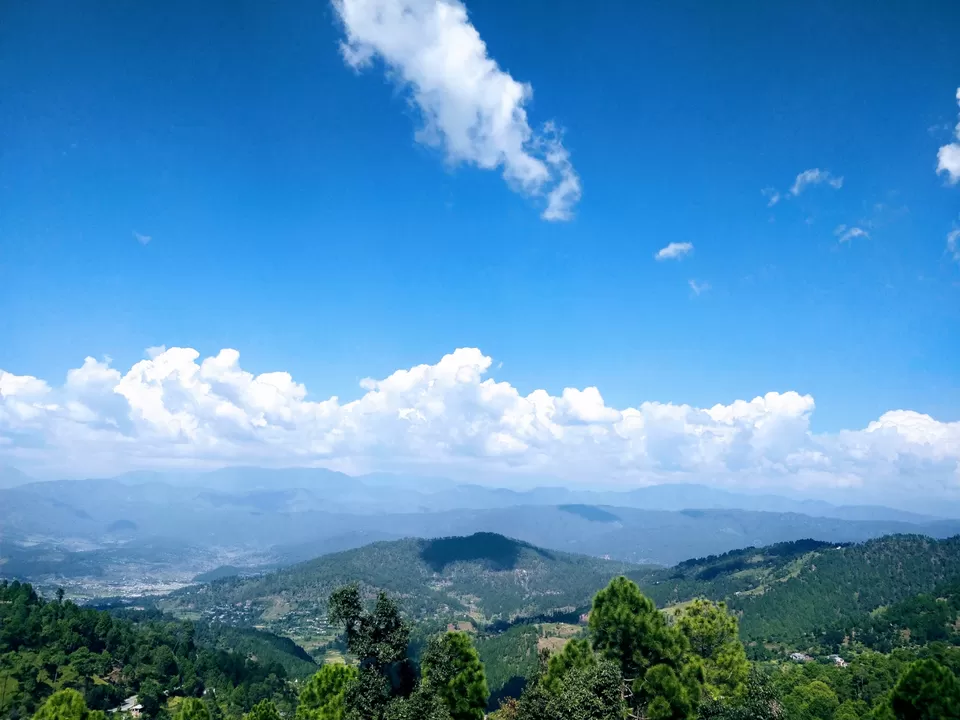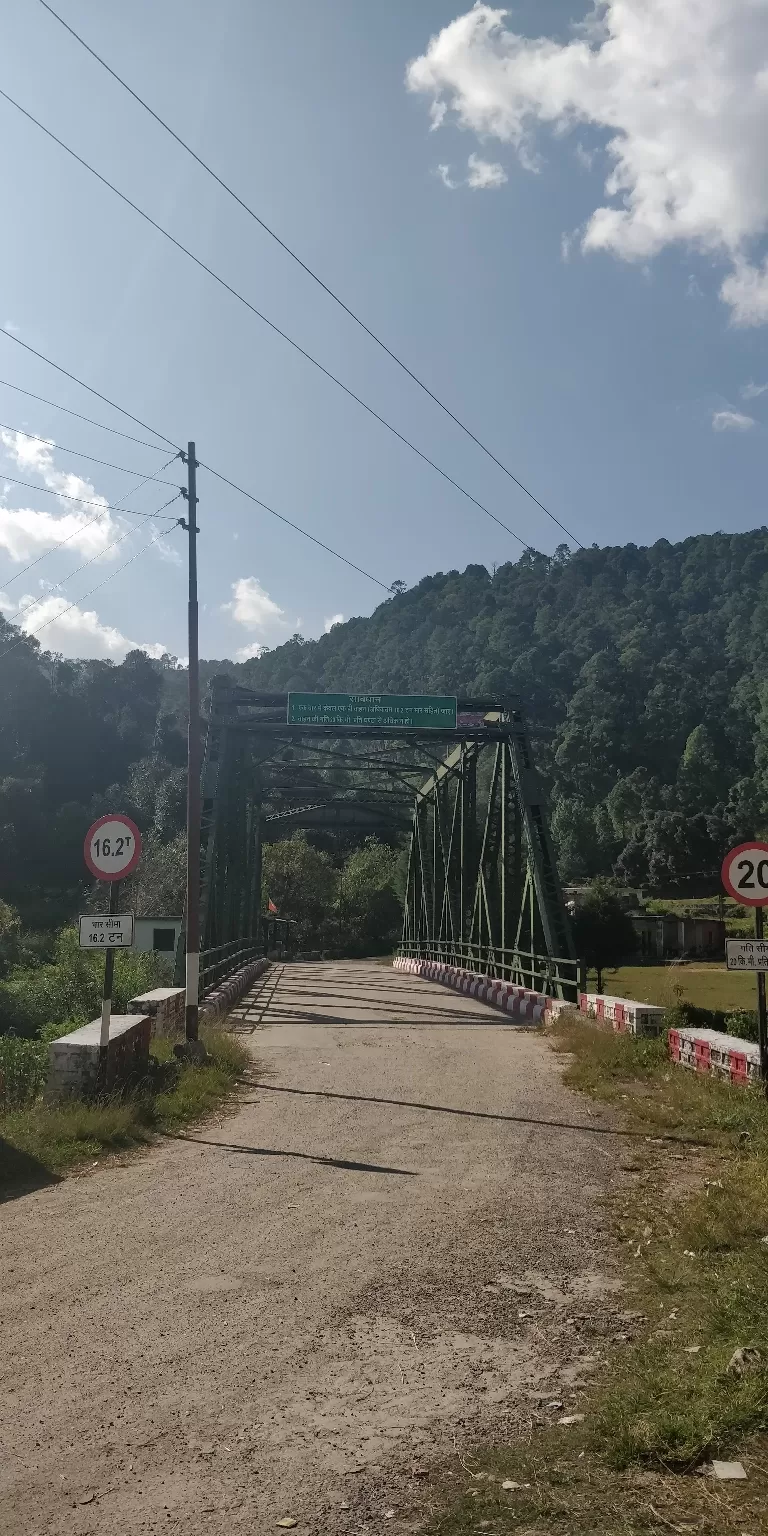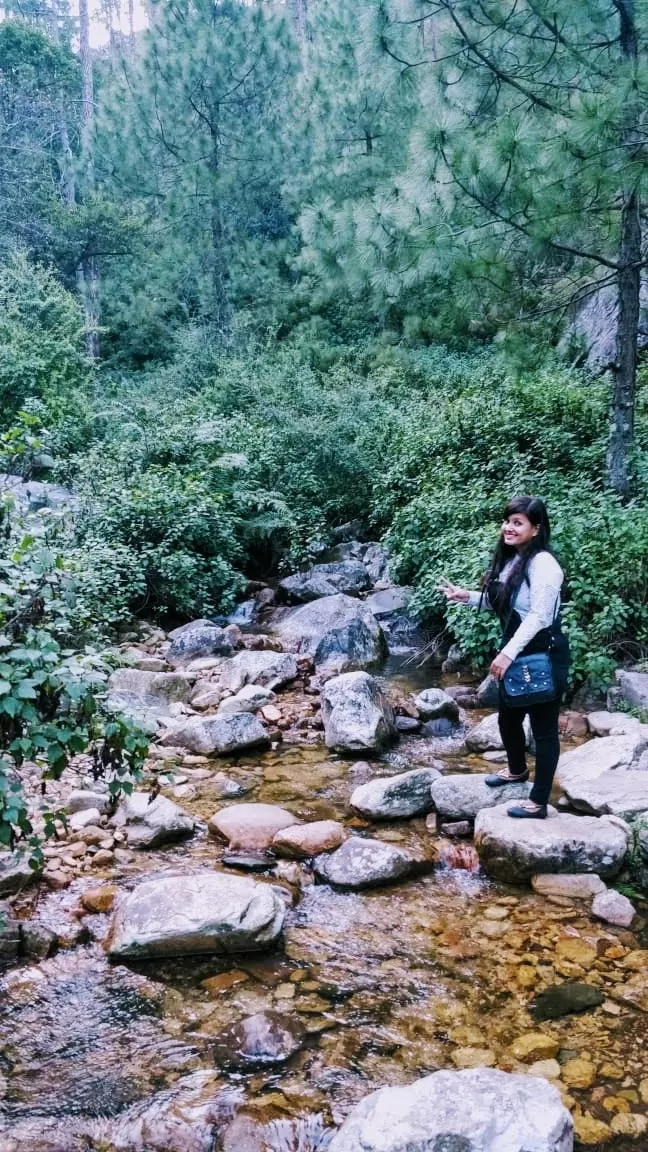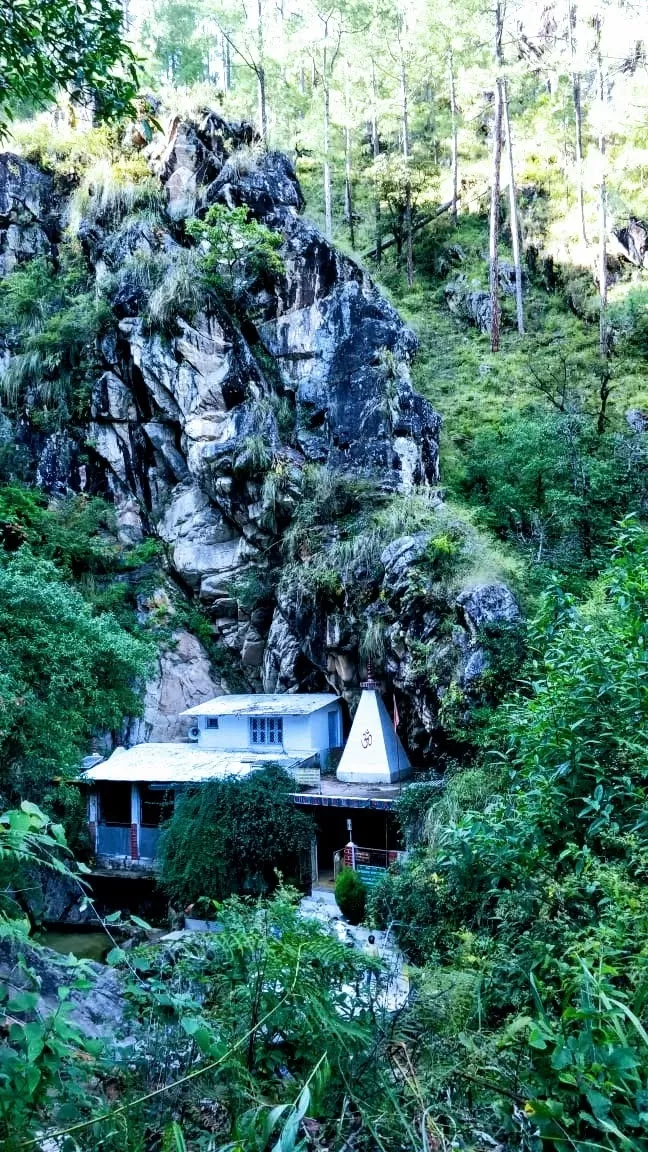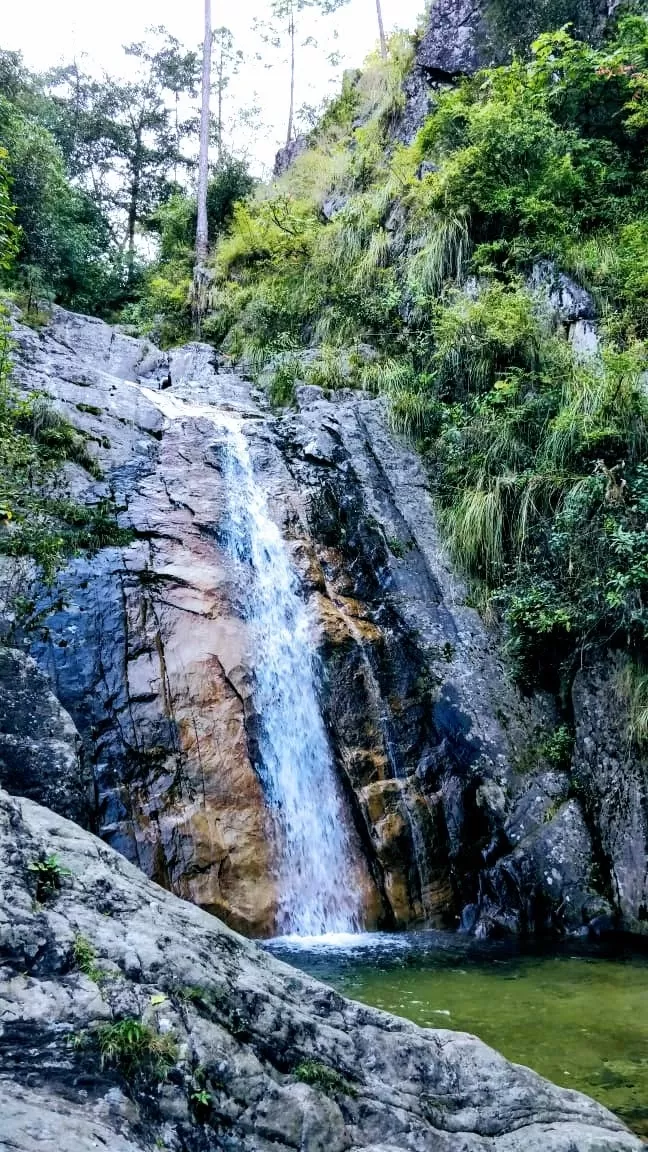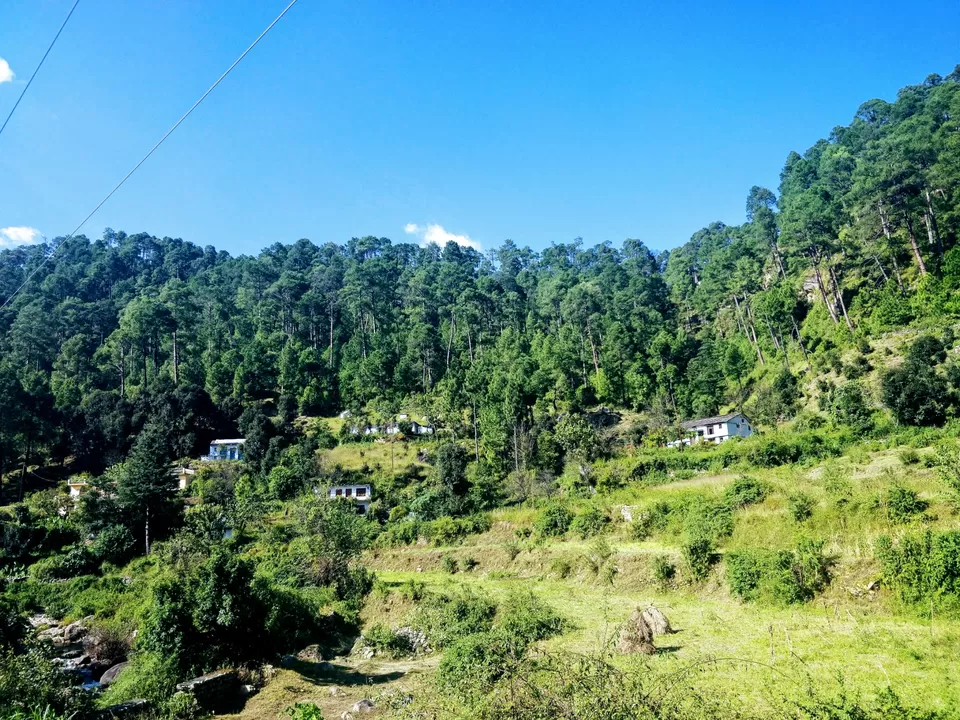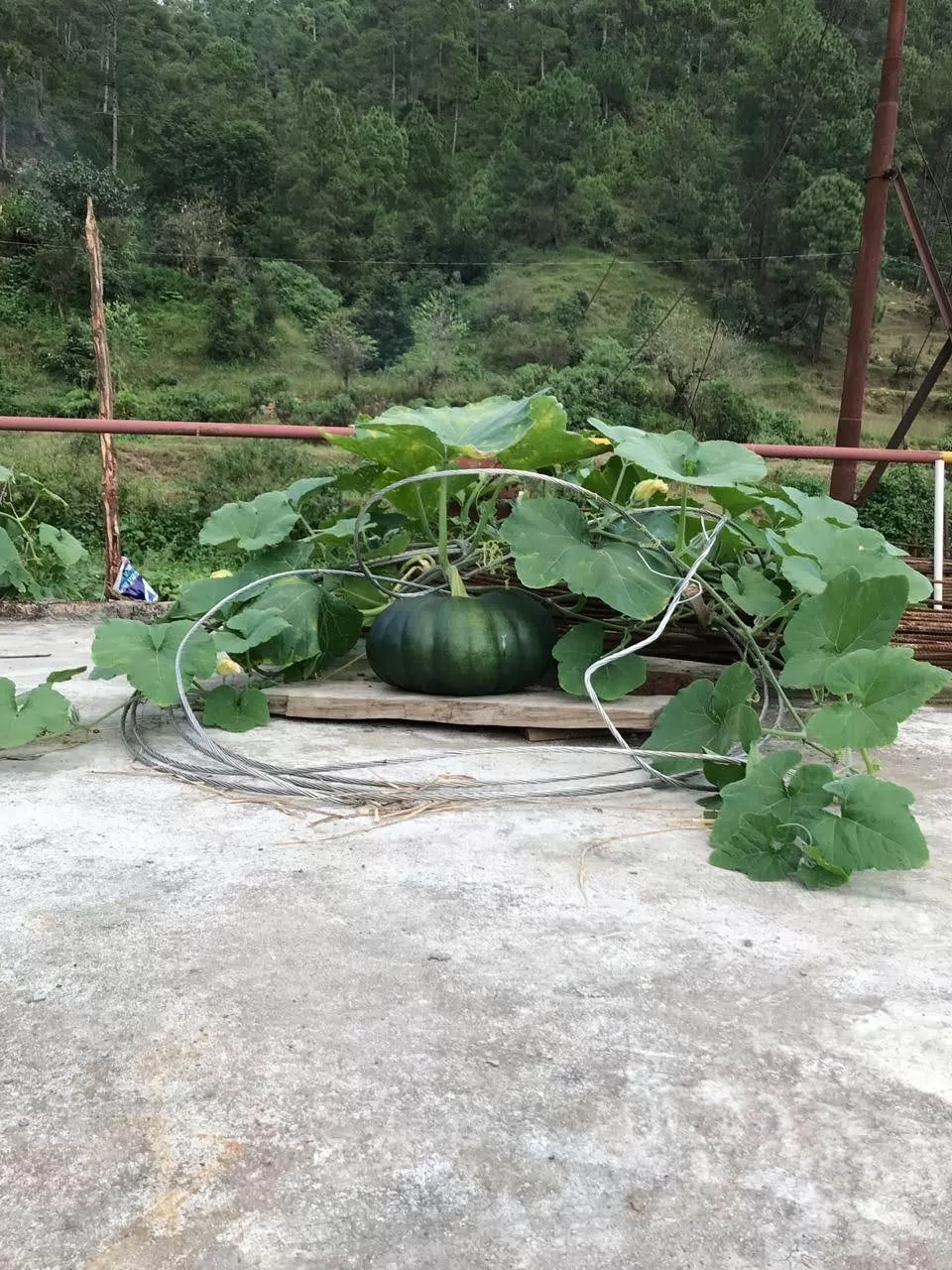 We woke up early morning around 5:00 and was waiting to see the Himalayan ranges.
Slowly slowly you see the dark mountains turning into white and then orangish yellow once the sun rays fall into them and believe me it's a scene to die for.
The view was literally amazing.
You see Nanda Devi peak,Kedarnath,badrinath,Trishul Parvat,om Parvat.
We had our breakfast in hotel and we started our journey ahead.