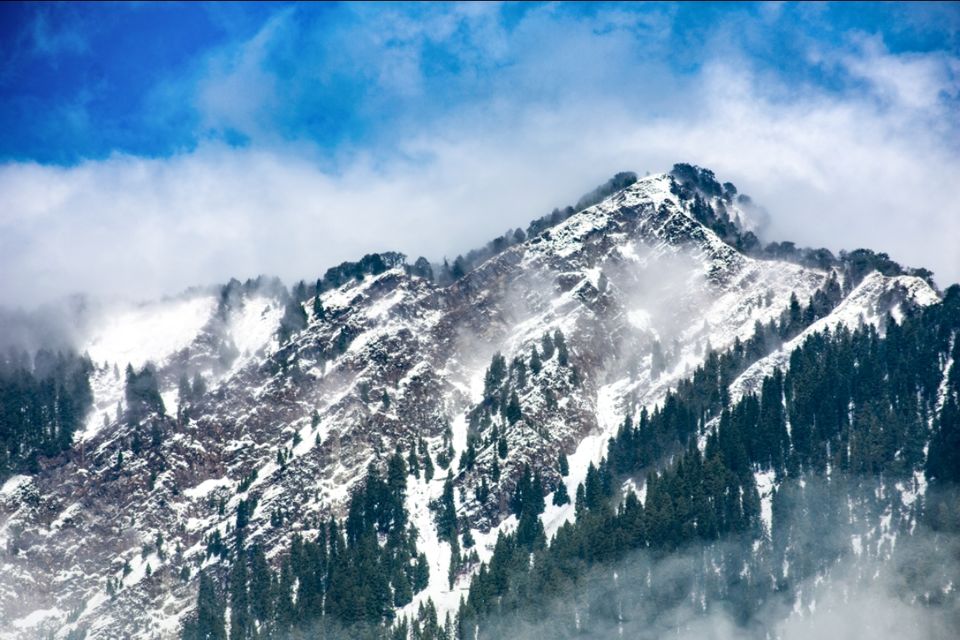 As I put the title 'A Trip to Remember'.There were so many things that happened during this trip I will remember for so long.It was my first trip to the mountains and I was so excited.I with my three friends(Anil,Ankit & Vivek) were planning for this trip for almost 2 months but instead we got only 2 confirmed Train tickets from Banaras to Bareilly.We had our train on 07th of March,2020 at 9:35 p.m.On 07th of March I need to go for the checkup because my elbow was dislocated only 3 days before the trip.So,I went to the doctor & he prescribed a MRI Scan of my elbow.My MRI was going to be done at 8:45 pm and the train was at 9:35 p.m.So,I told my friends I won't be able to make it.But they were not going to leave me.So,at last I managed to get my MRI done at 9:20 p.m. & fortunately the train was late by one & a half hours.So,We managed to get the train.(The report of MRI scan will come on 14th of March because of the festival holi.So,I decided to go.)We reached Bareilly at 7:00 a.m the next day.We took a bus from Bareilly to Haldwani which costs around ₹135/person.Then we wanted to take rental bikes from there but unfortunately it wasn't available at that time.So,we took bus from Haldwani to Nainital.We reached Nainital at 02:00 p.m. & we rented two rooms in Aashram.Then,we had lunch and visited Naini lake , took some photos there & trekked to Tiffin top.The view from Tiffin top was so beautiful & amazing.Then we stayed there at night.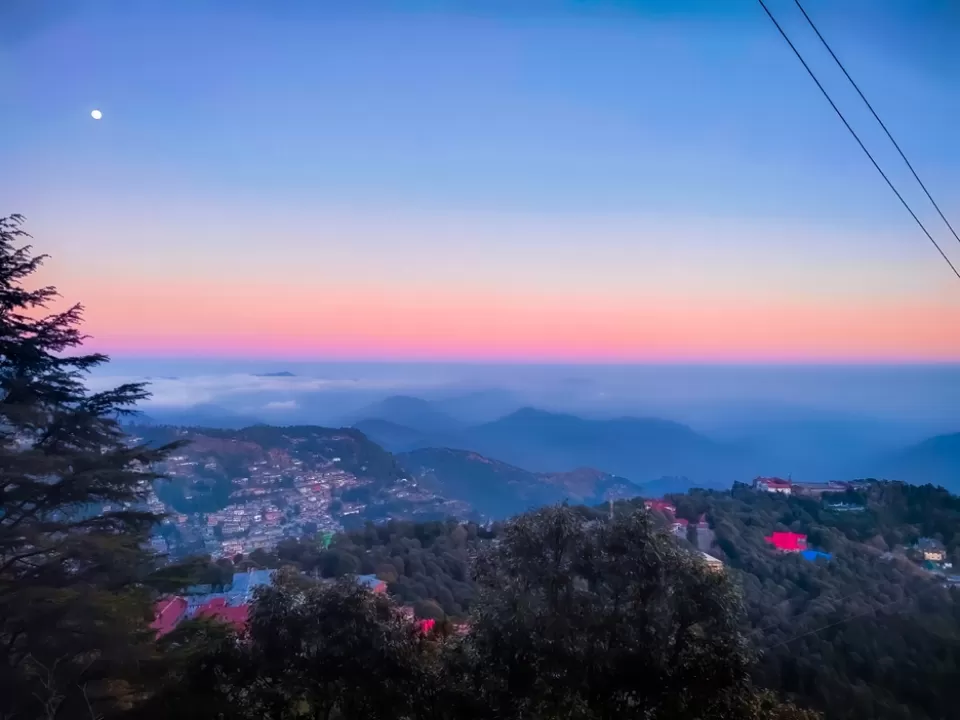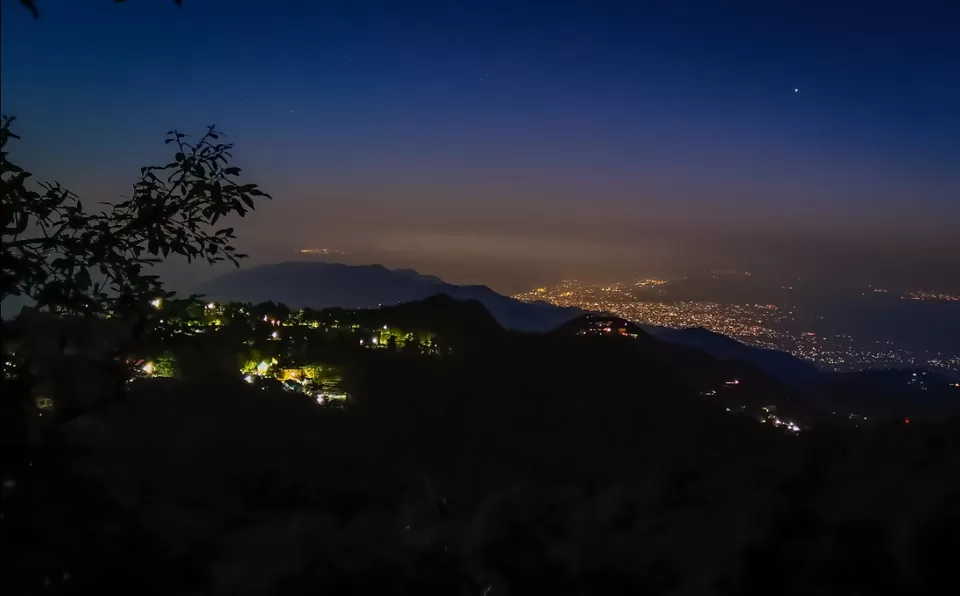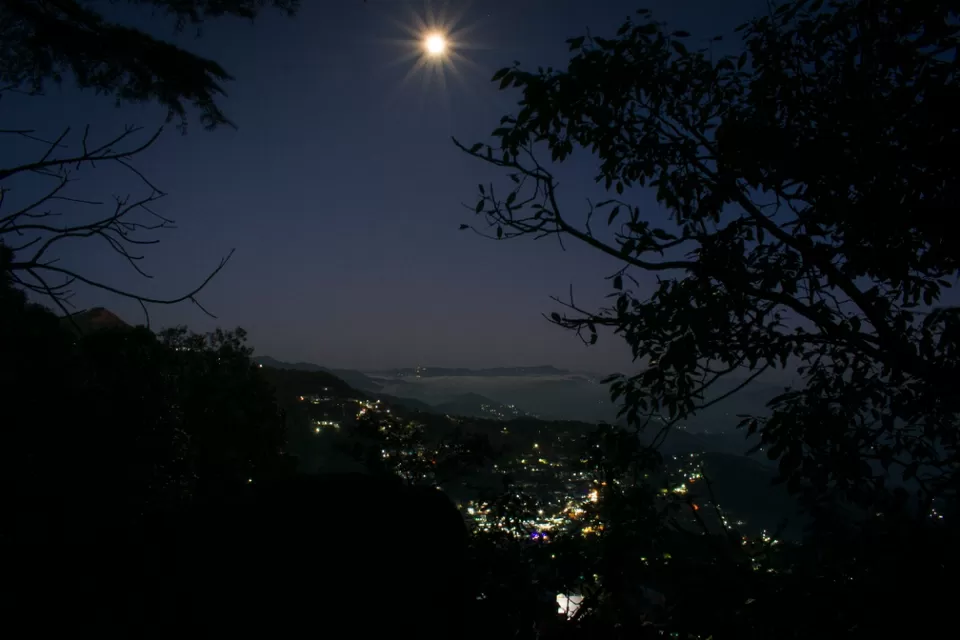 It was the 2nd day of our trip.We woke up at 7:00 a.m , freshen up ,took our bags and went to Naini Lake.Took some photos & had Tea at Bengali Dada's shop just in front of Naini lake.We then rented an Alto(Car) for 5 days.Then we started our beautiful journey to Kausani.The roads & the view was so beautiful.We reached Kausani in the evening, rented a hotel.The view from that Hotel was so serene & tranquil.I and 2 of my friends stayed on the terrace till 12:00 midnight just looking at the beautiful Trishul,Nanda devi and Panchchuli mountain peaks in the calmness of Moonlight.Everything was so beautiful,so lively those thousands of twinkling lights coming from homes underneath the mountains.It was like a pond with thousands of diyas.It was so cold. Literally I was shivering but I don't want that moment to let it go and want to live the moment to the fullest.I didn't talked to any one of them for I guess 45-50 minutes just to live in that moment.After that we went to bed.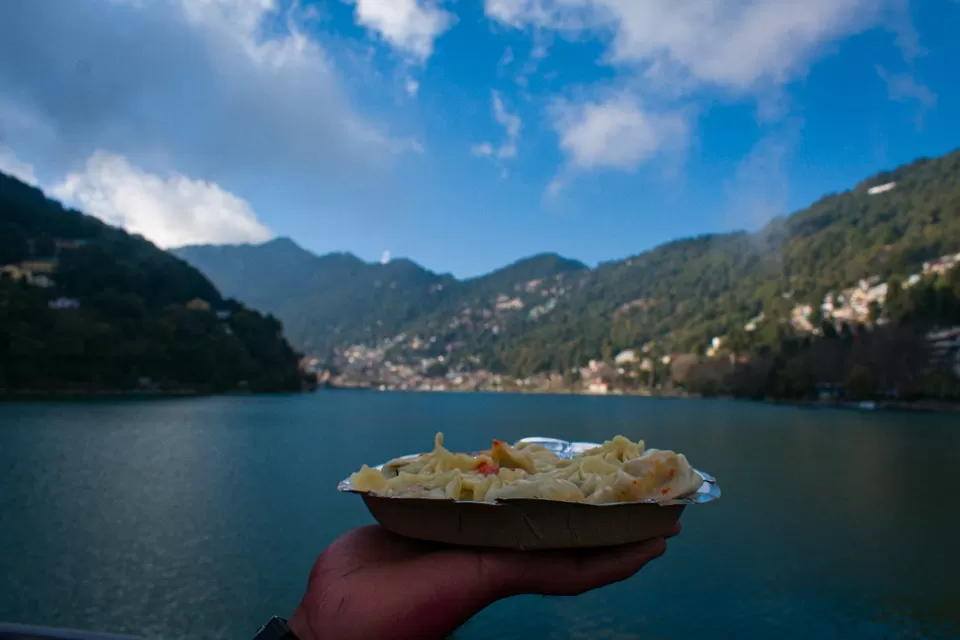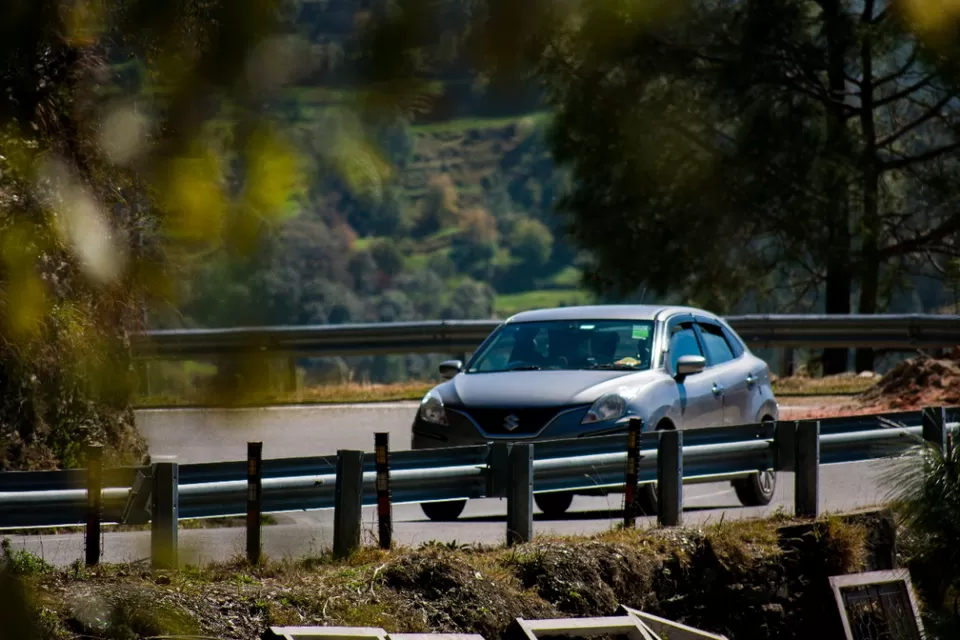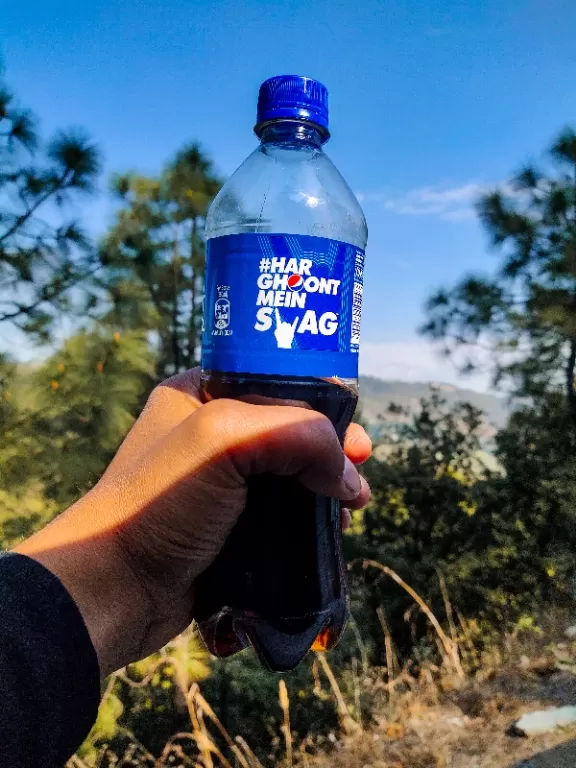 I slept at around 12:10 or 12:15 a.m & woke up at 4:00 a.m just to witness those beautiful & lively sunrise.Those first rays falling on the top of Trishul Peak.I & Ankit went to the terrace at 4:45 a.m.Those first lights came at 6:00 a.m.We waited there till then and it was I guess 3 degree.We took our cameras and started shooting those first lights.Those clouds just beneath the mountains was amazing.I wish I had a 1 mm lens in my Camera bag so that I can capture each and everything that I was seeing through my naked eyes in just one frame.After all such beautiful things we had our lunch and then we moved towards our destination the beautiful,serene, exquisite, & amazing Munsyari.A village with so many off beat places.A village to remember.It was quite long journey of 180 kms.As usual the roads were amazing.We stopped at Birthi Waterfall & had fun there.The fall was so beautiful.Then we moved towards Munsyari.After 20 kms. I saw snow for the very first time & literally I was behaving like a small child who got his favourite thing on his birthday.We reached there at 7.30 p.m. & damn the village was so beauty as we heard & saw on internet.We rented a hotel and went for the dinner.The Aunt who fed us , she was so kind,soft & warm-hearted.I never had such mouth-watering dinner when I am on outside especially the Chutney.We thanked her & went for a short walk out to see the beauty and then we went to bed.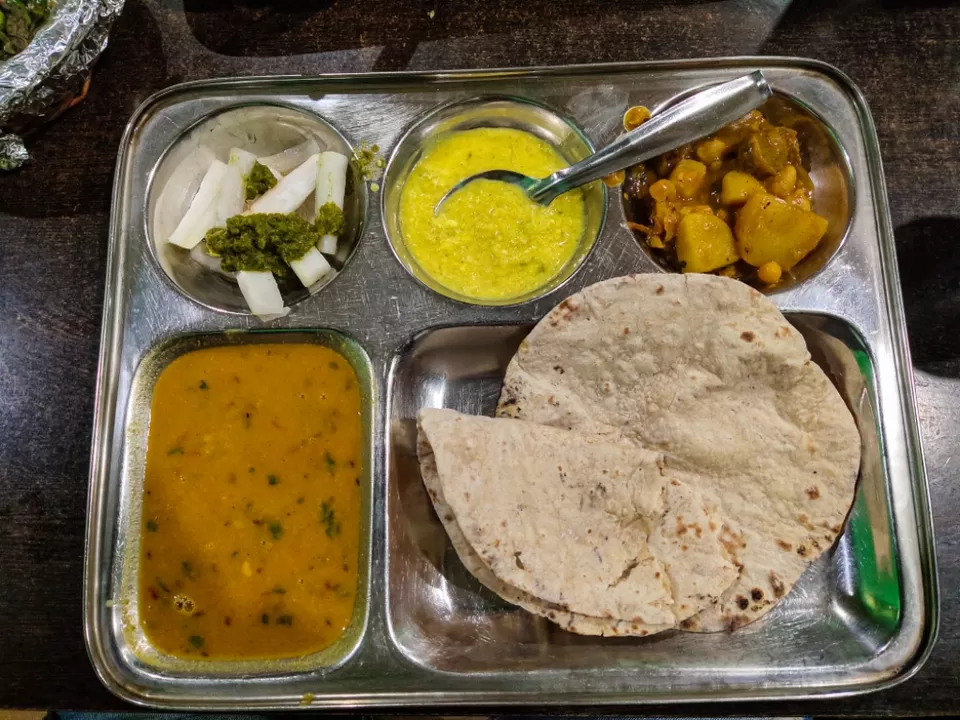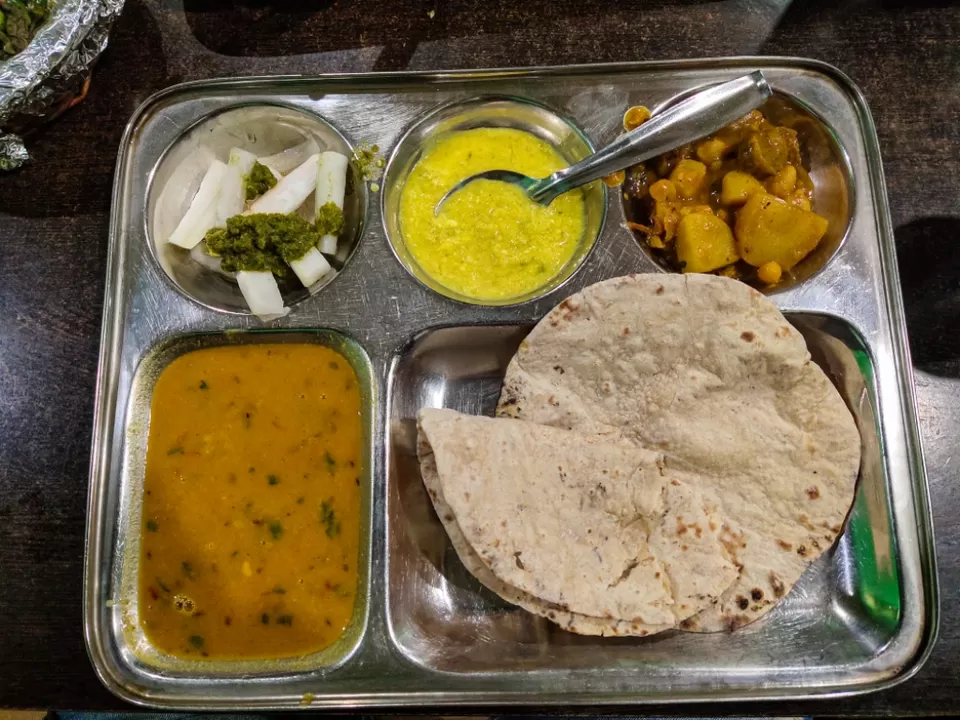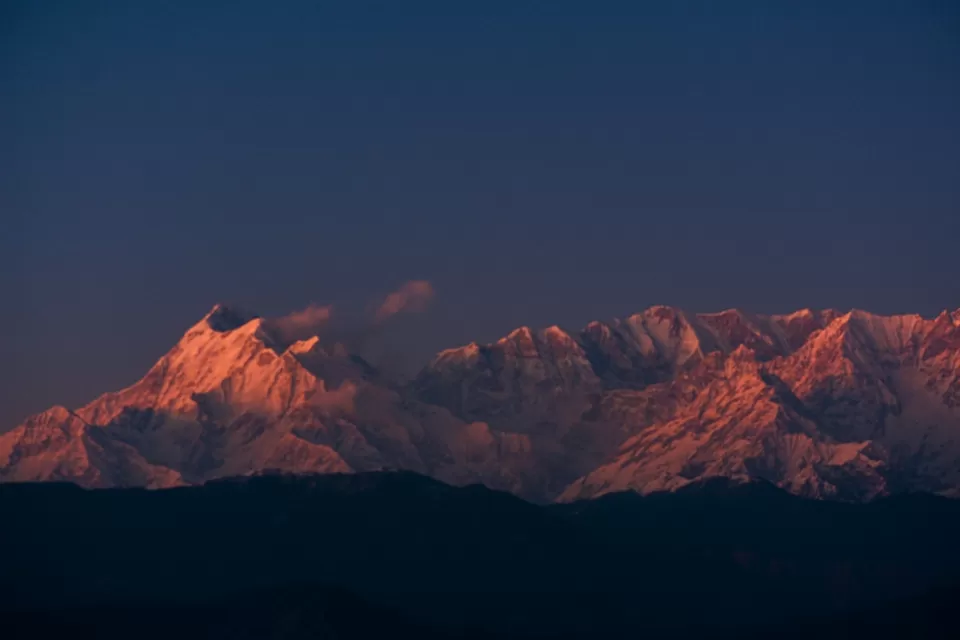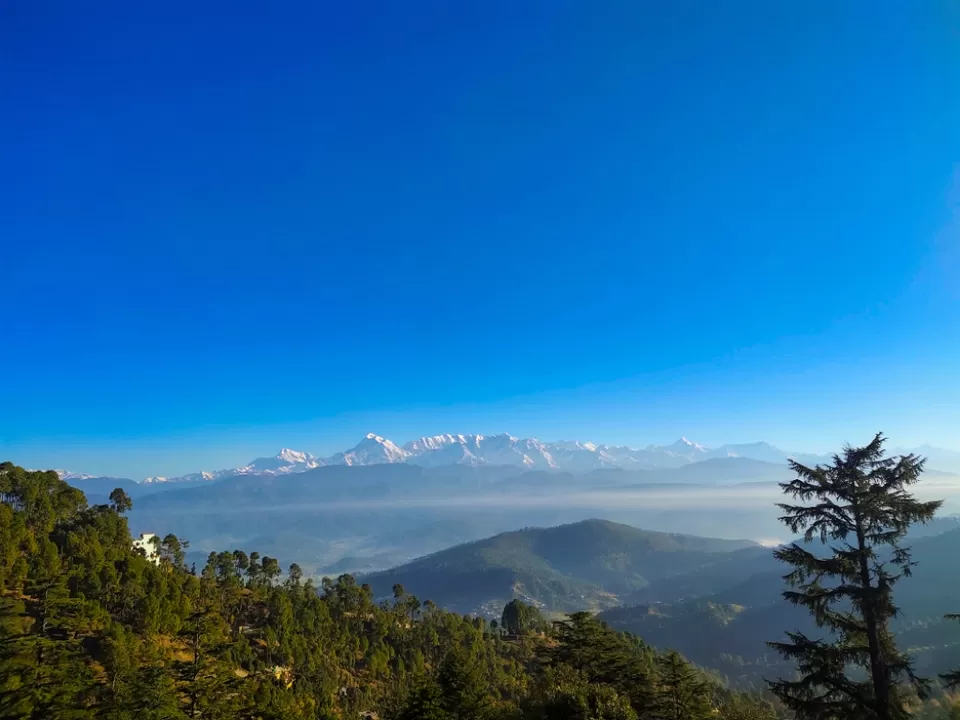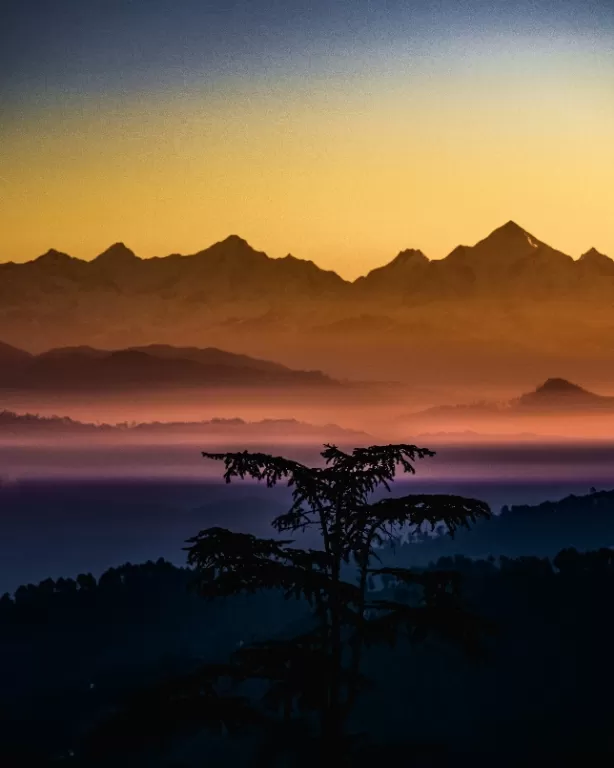 It was 4th day.As we woke up we saw it was raining & we talked to the locals they told us that there was a great chance of heavy snowfall for 4-5 days and we checked the same on internet.Then we dropped out plan of staying there for 1 more days.We were so sad.We wanted to stay there to see the real mother nature but unfortunately 😥.We then went to Nanda Devi temple and OMG the temple, I don't have words to explain such beautiful temple.We stayed there for one and half hours, took some photos and then moved to visit Khaliya Top.We reached the point from where the trek starts.It was around 12.30 p.m.We started our trek of 8 kms.As we trekked for 4 or I guess 5 kms, it was started snowing heavily.At first I was so scared but the fall stayed for 5 min so we came down.I wanted to be there for atleast one more day but 😭.We then moved to Chaukori.We reached in the evening & stayed there.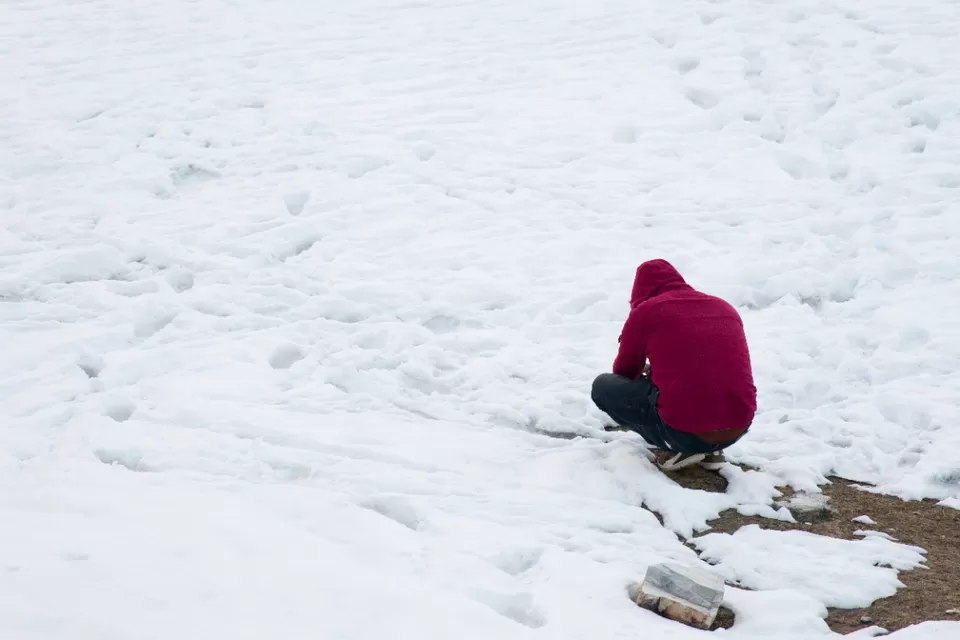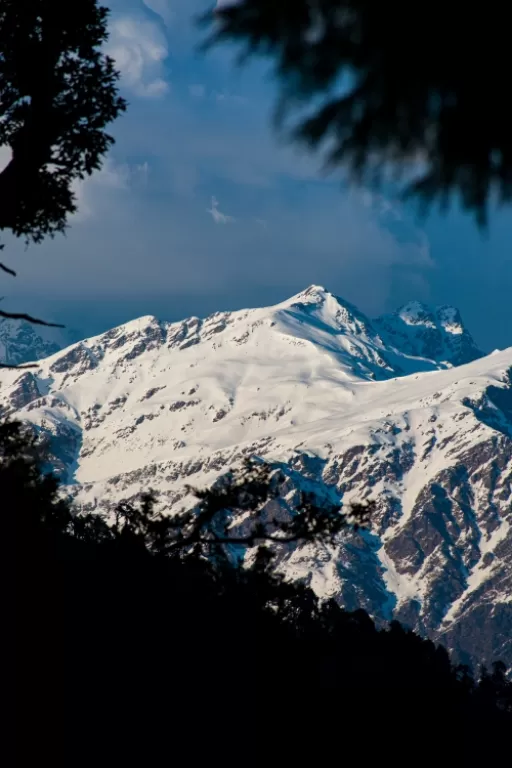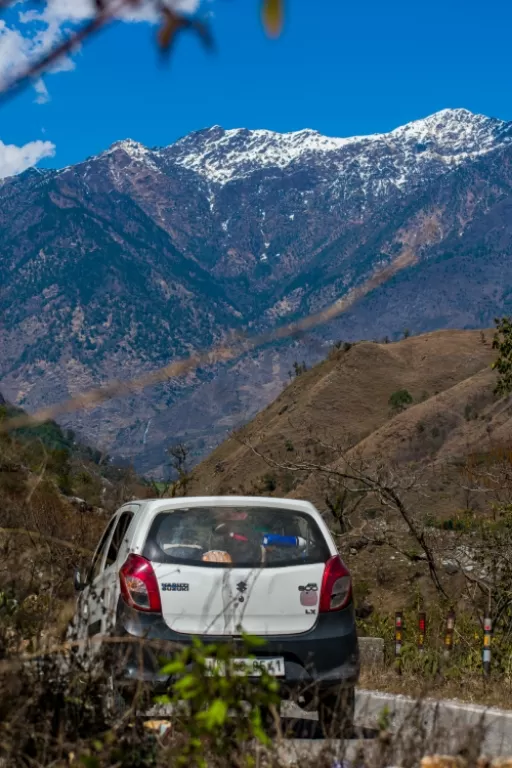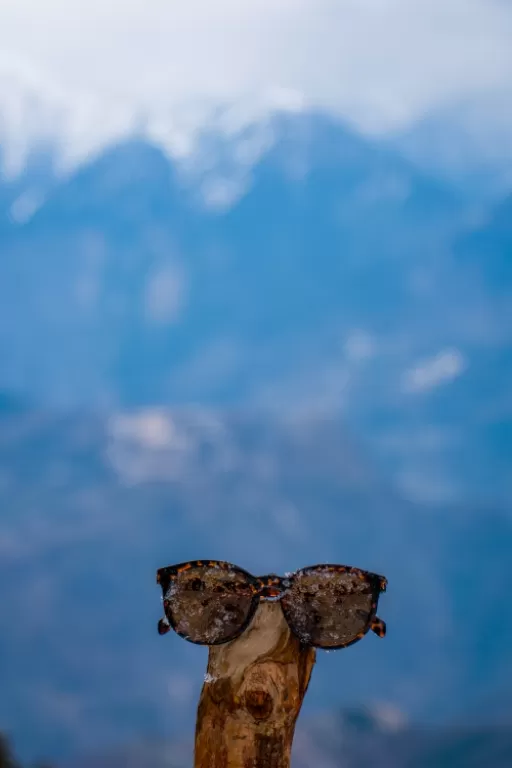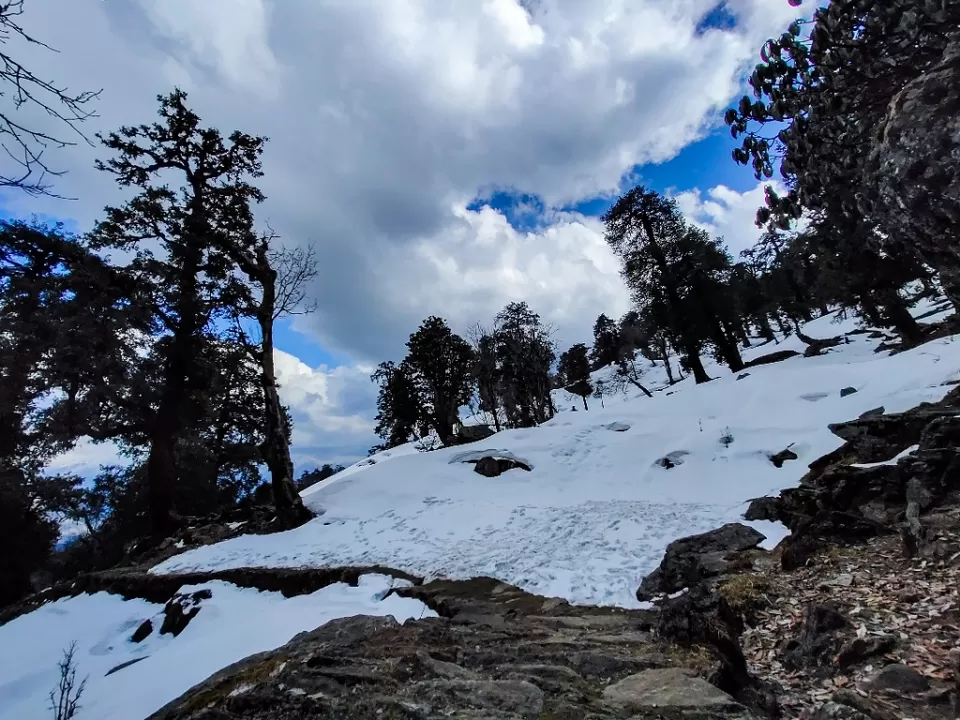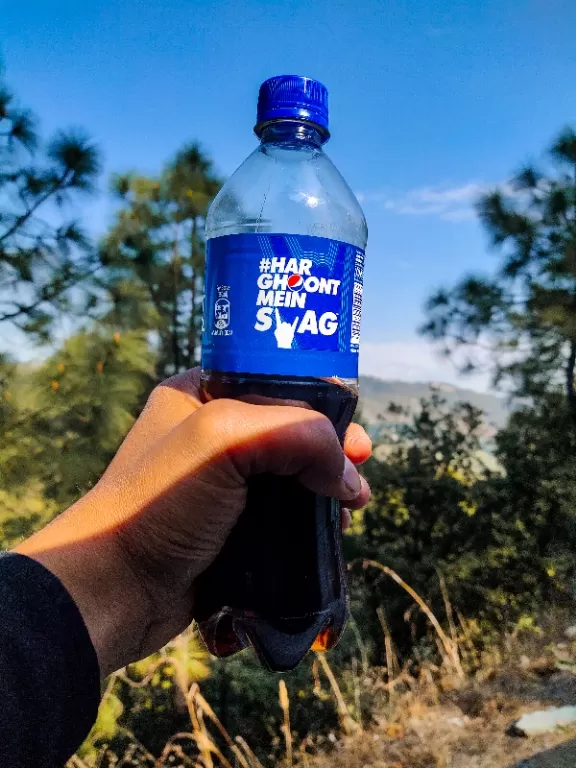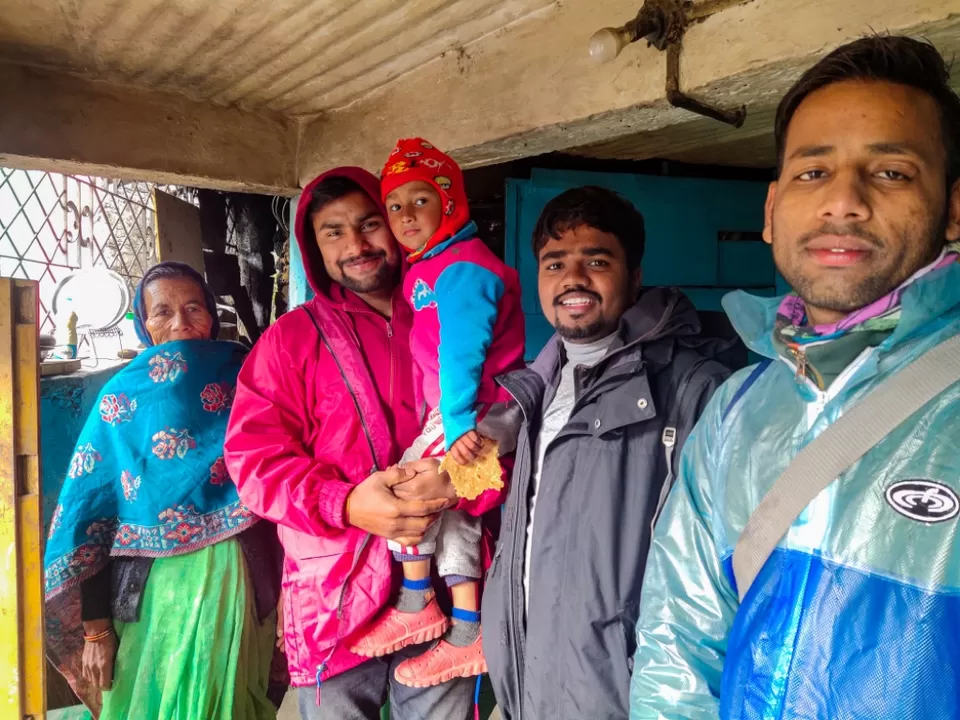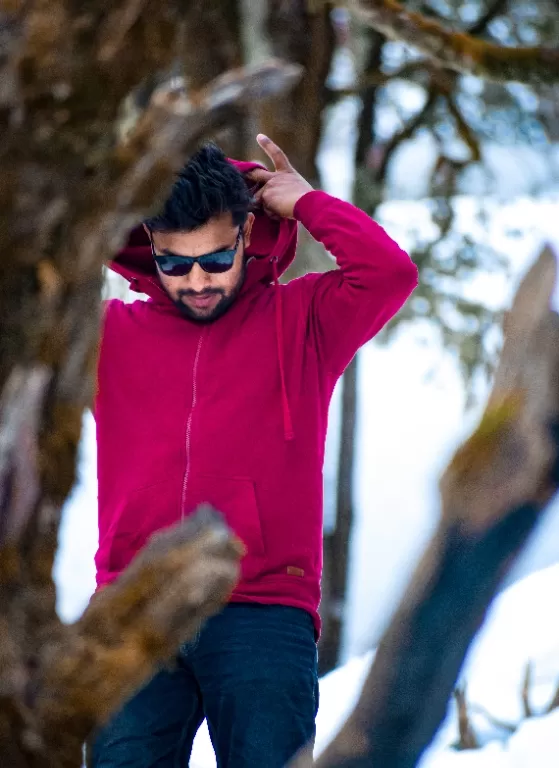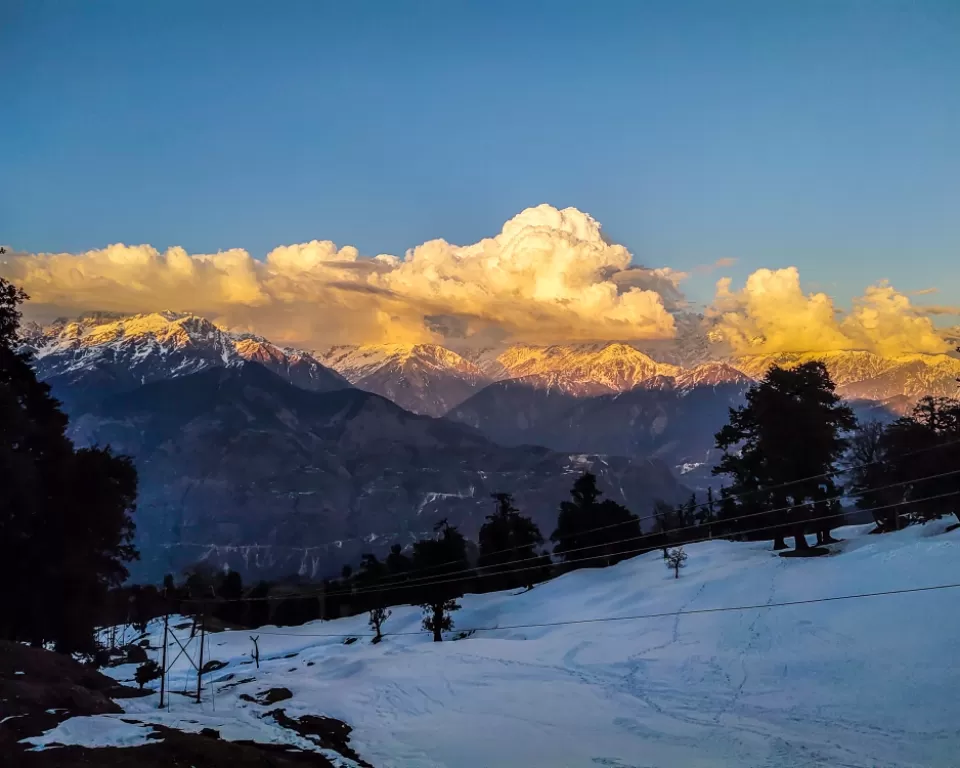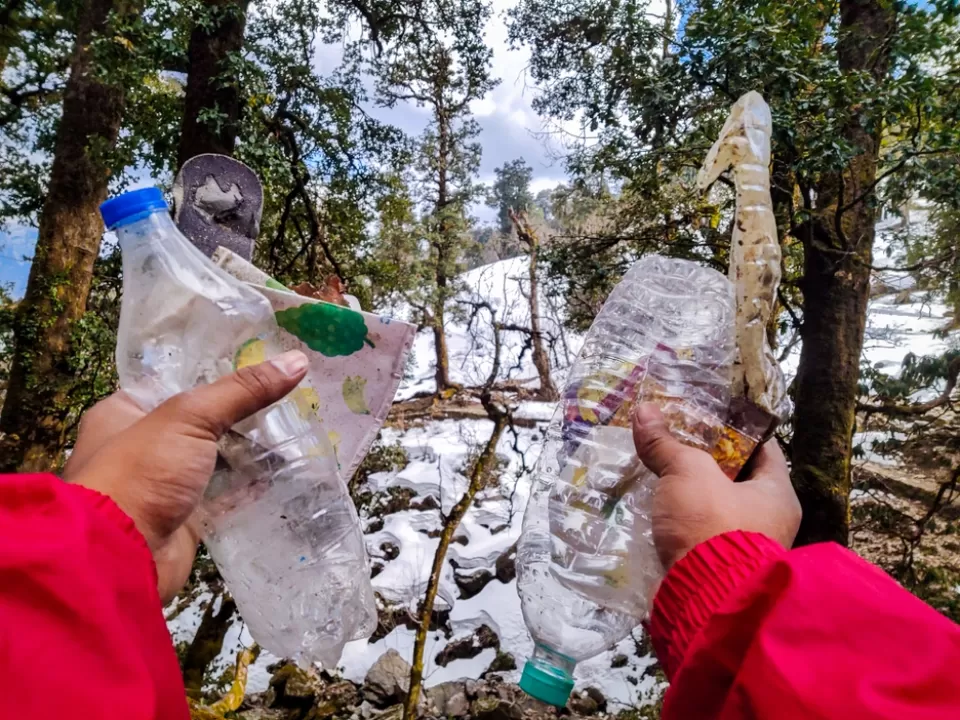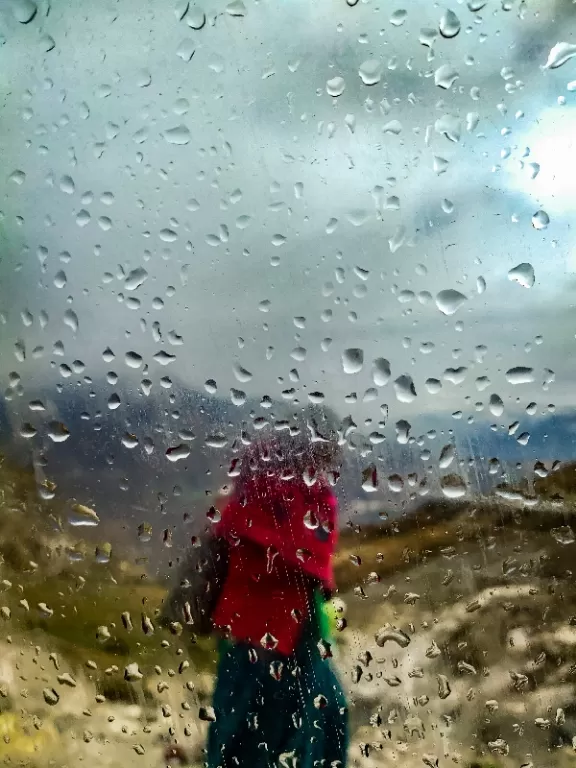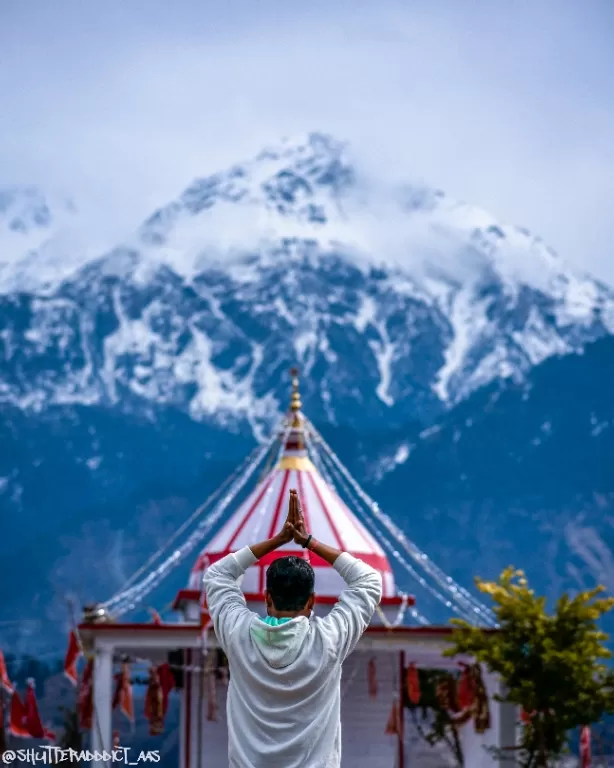 It was around 8 in the morning we all were dressed up & we moved to visit Patal Bhuvaneshwar temple.Patal Bhuvaneshwar is a limestone cave temple.This cave enshrines Lord Shiva and thirty three koti demigods (33 crores). The cave is 160 m long and 90 feet deep from the point of entrance.Of course, there was no going back once you entered the dark entrance to the tunnel that led to a mysterious subterranean world lying 90 feet below. In fact many years ago there was a belief that anyone who entered the cave would not return.Then we moved towards Almora.One more gem of Uttarakhand.As I mentioned before the roads were so beautiful & amazing.I don't have words to explain the beauty.We reached Almora in the evening and witnessed the beautiful sunset.As you can see the images.We stayed there at night.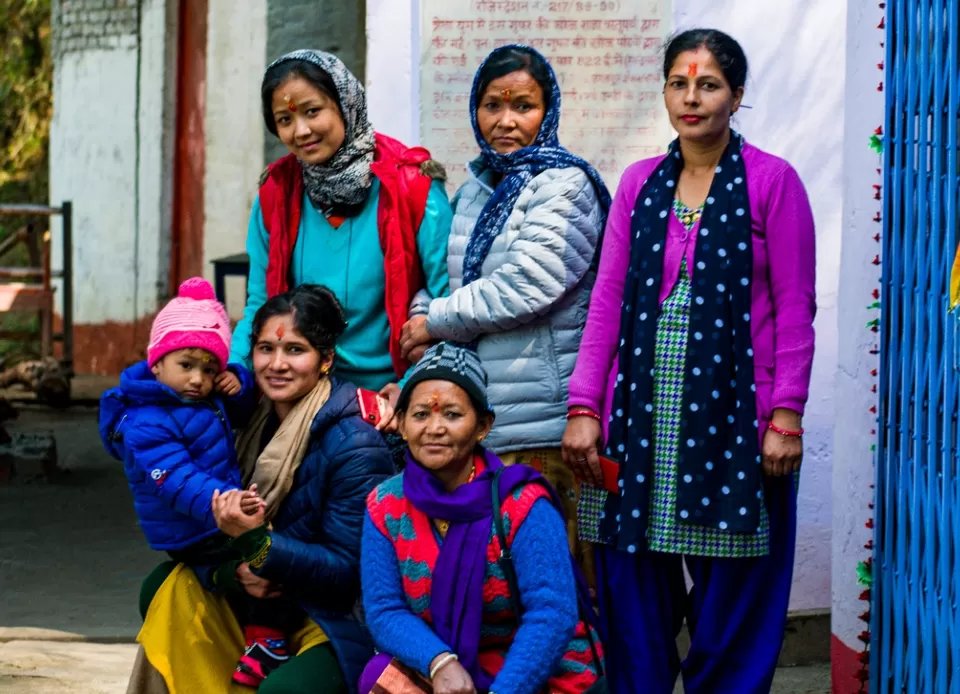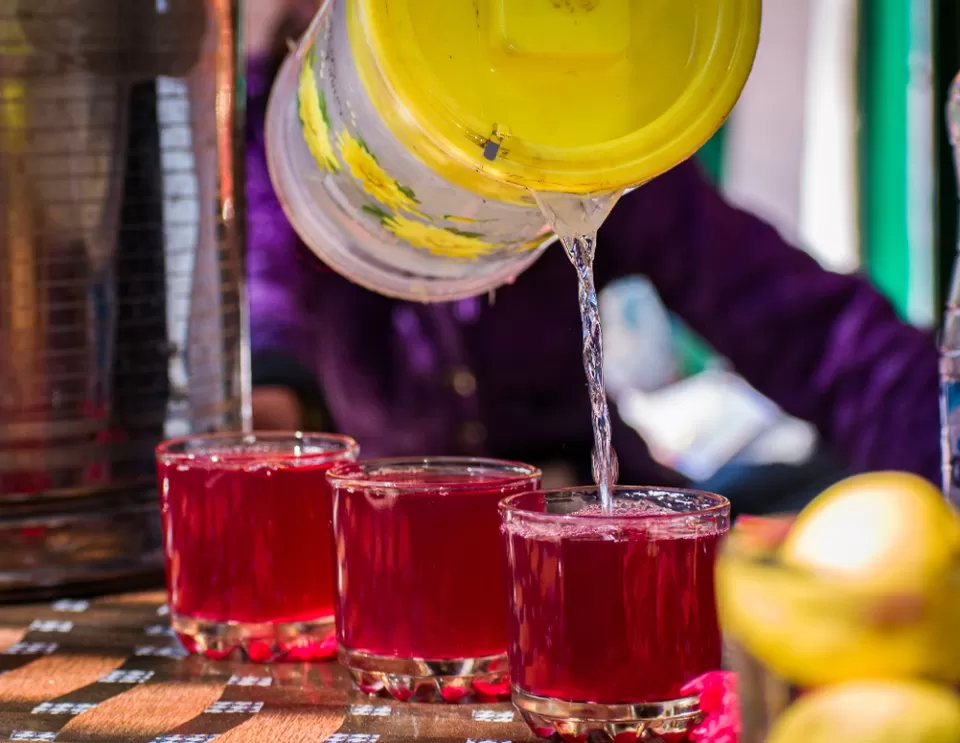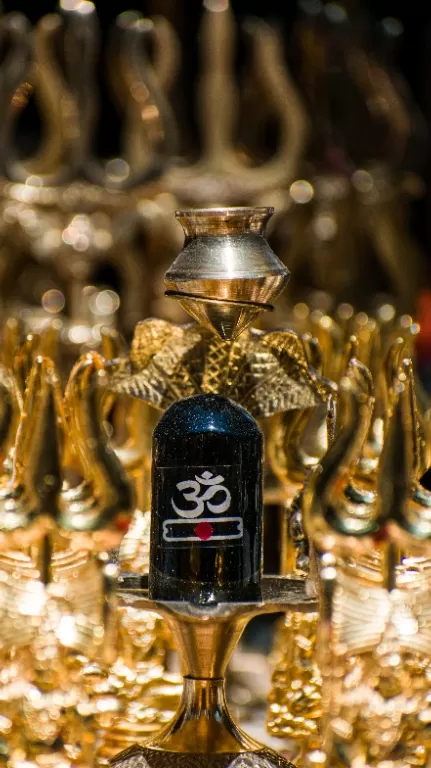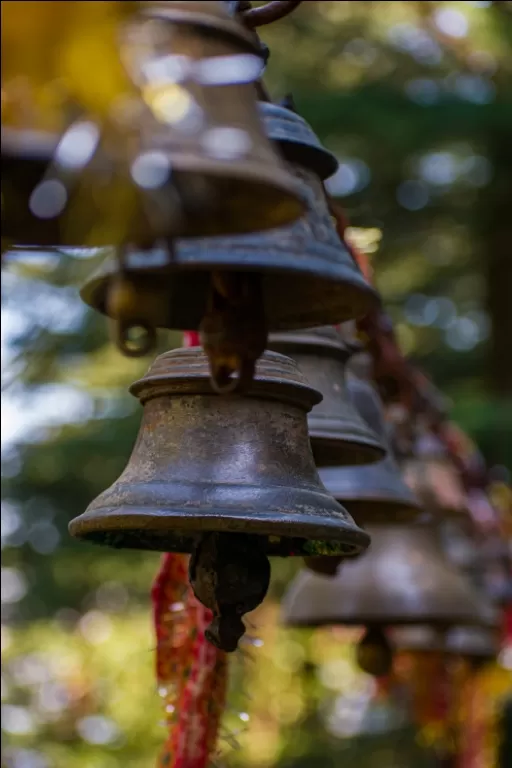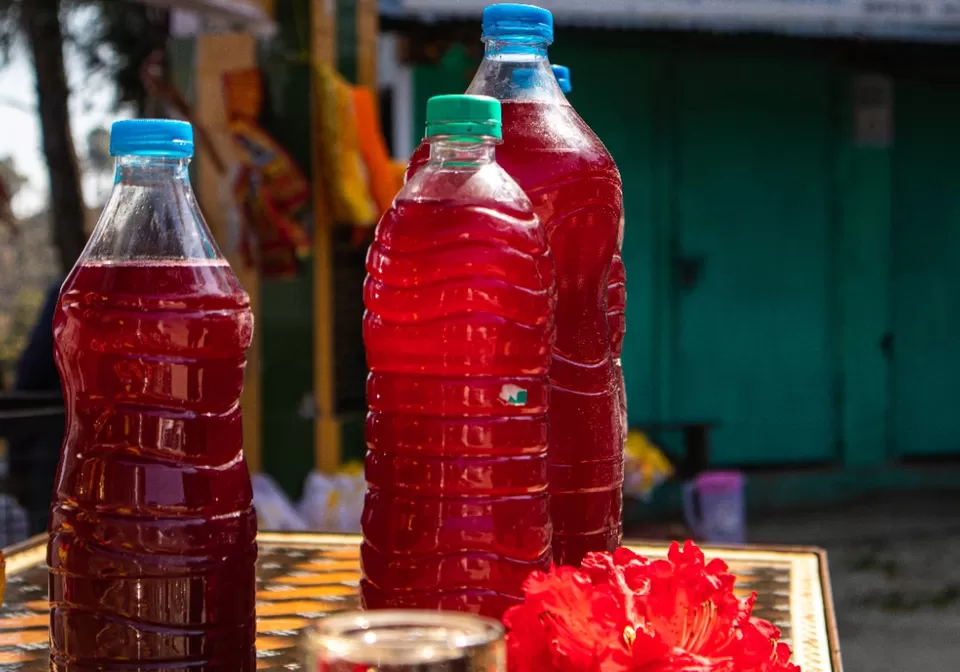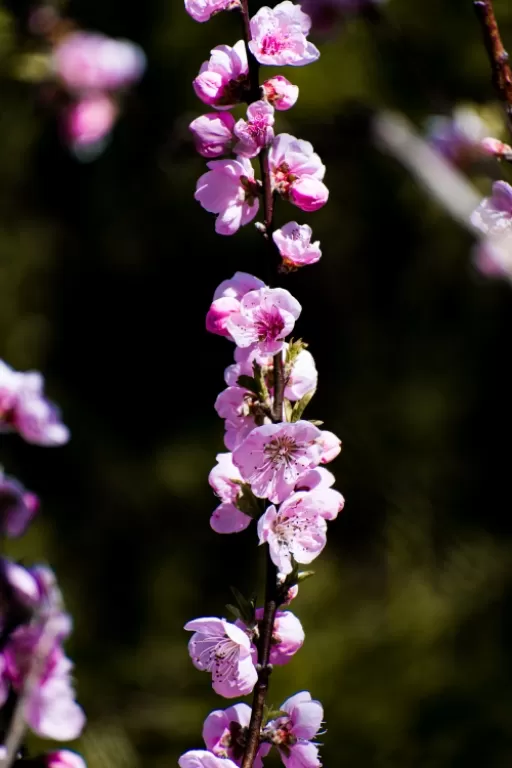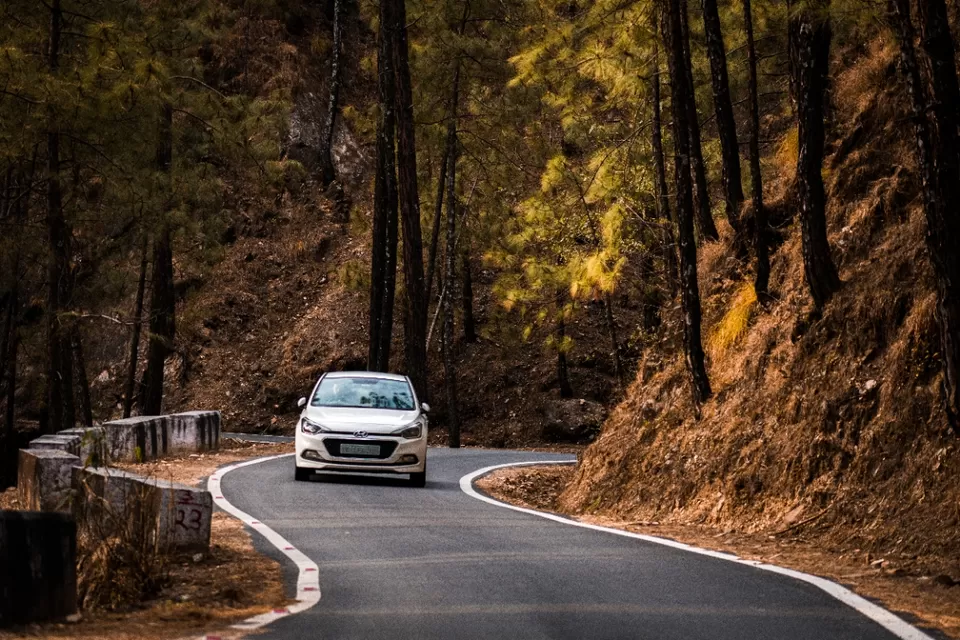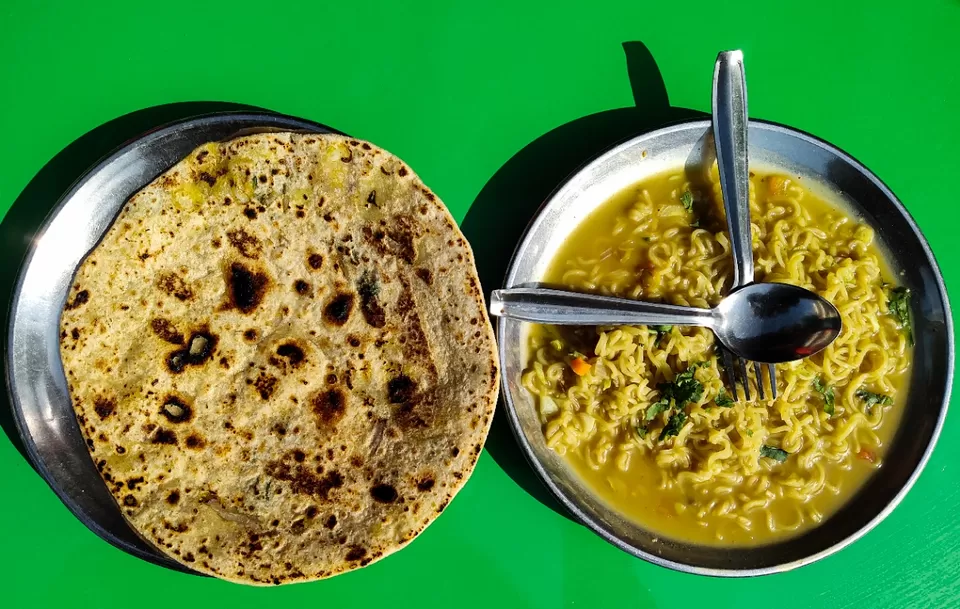 As usual we woke up in the morning had our breakfast,took our bagpacks and moved to our next destination.There are around 124 temples that are located in the town and these include many small stone temples and large temple.Some of the main temples are the Dandeshwar Temple, Jageshwar Temple, Surya Temple, Kuber Temple, Chandi ka Temple, Mritunjaya Temple etc.We visited some of these temples & moved again to visit one more beauty i.e Dhokaney Waterfall.This waterfall is a hidden treasure of Uttarakhand.The fall was so beautiful.It was totally barren and full of natural beauty.You have to travel downhill from the main road to reach the spot.We paid ₹100 per person to get there.We took bath there and the water was so cold but we enjoyed alot.We then get back to the ticketing counter and there you will find a chacha(Uncle) who will cook food for you if you wanted to.Uncle was also very kind hearted.We had Bhatt ki daal ,chawal & salad.It was stared raining so we get back to our car and moved to Nainital.It was started raining heavily.We reached Nainital at 8 p.m.We again stayed in the same Aashram as before.It continued Raining & started snowing.We were badly tired we went to bed.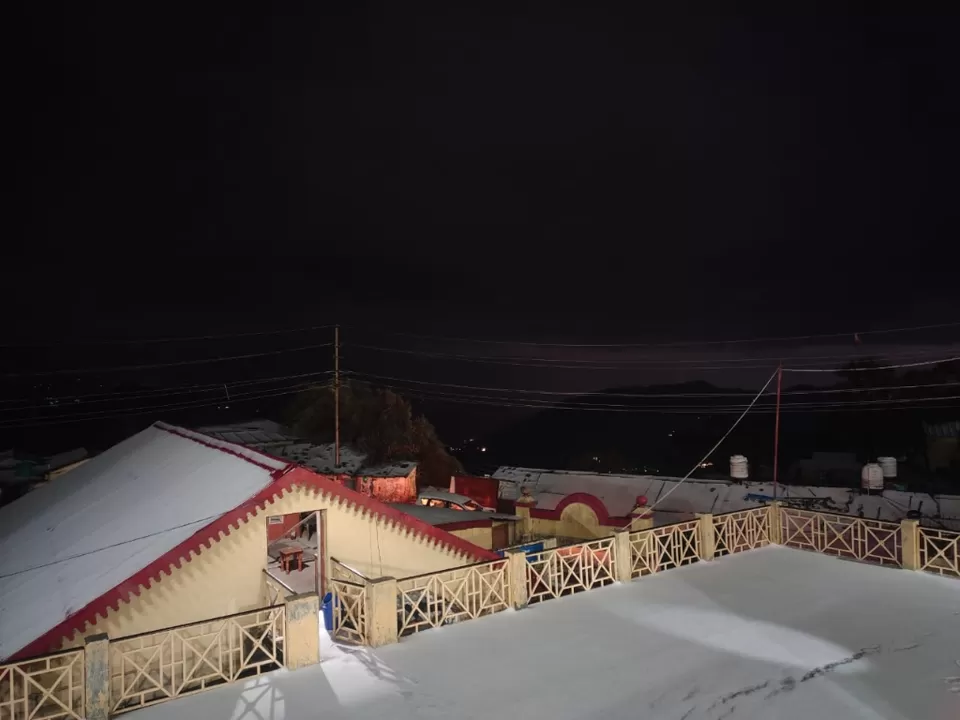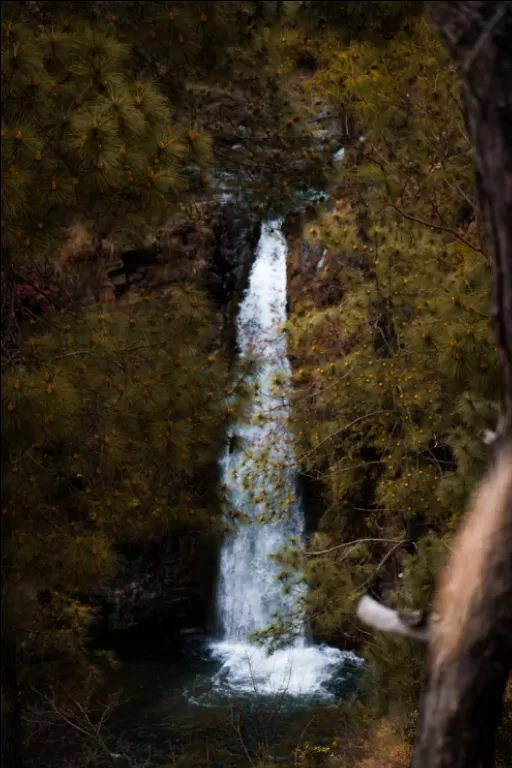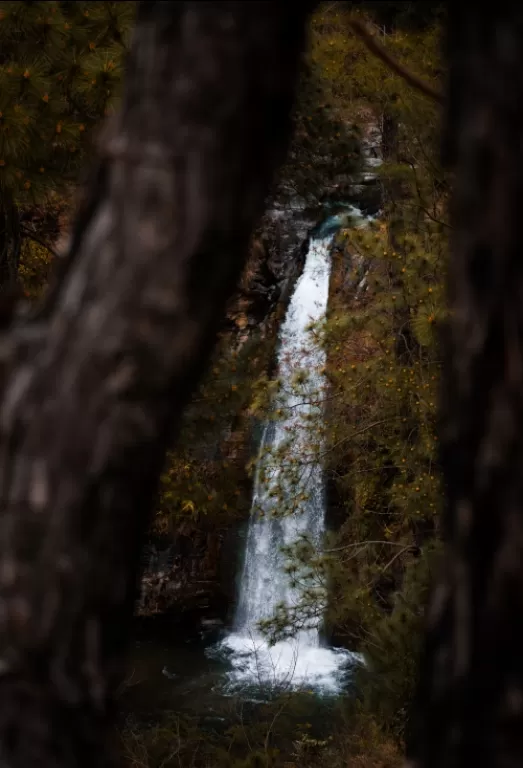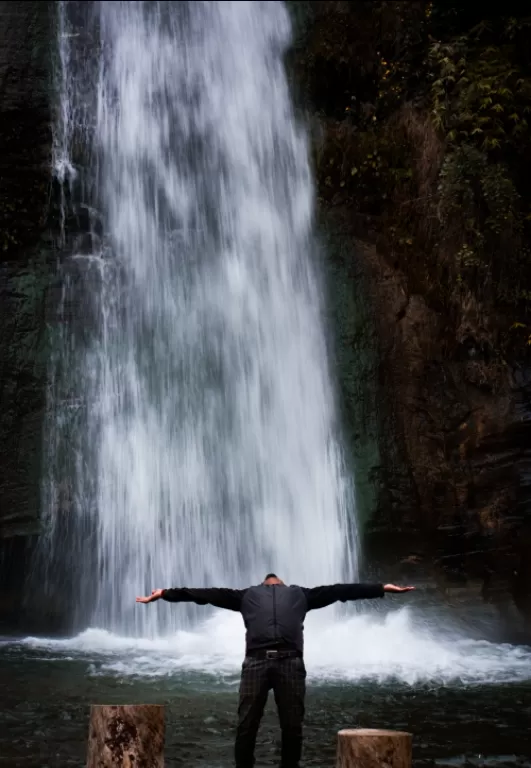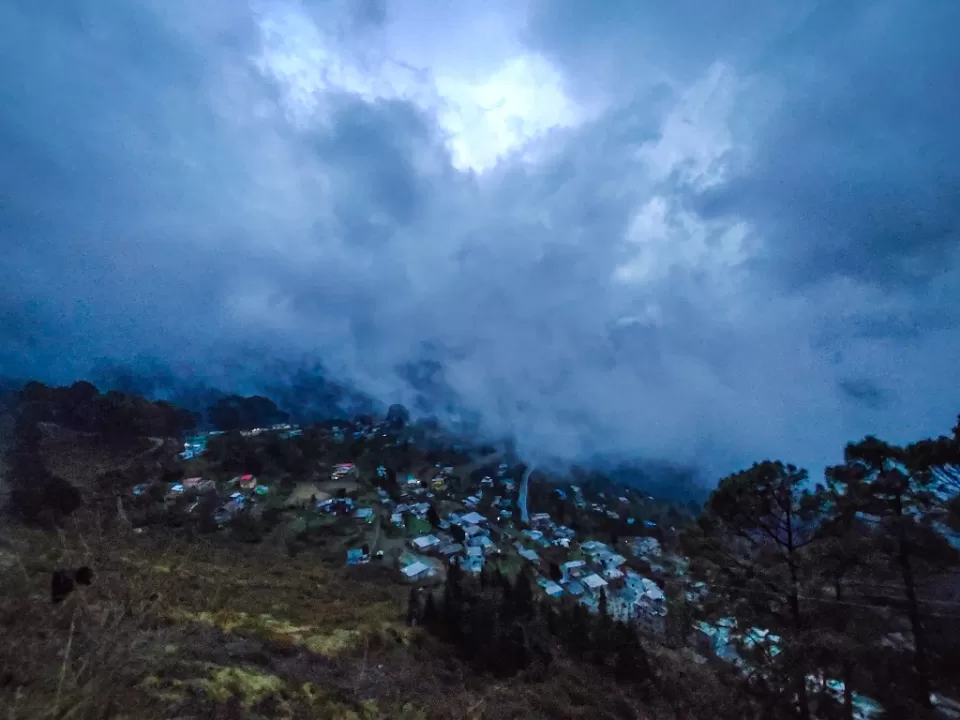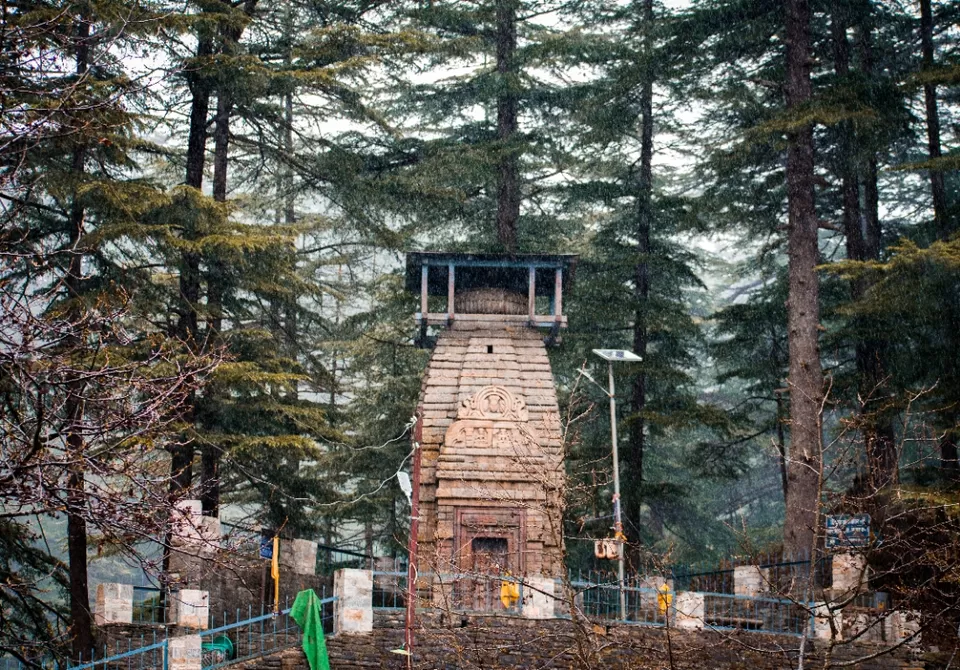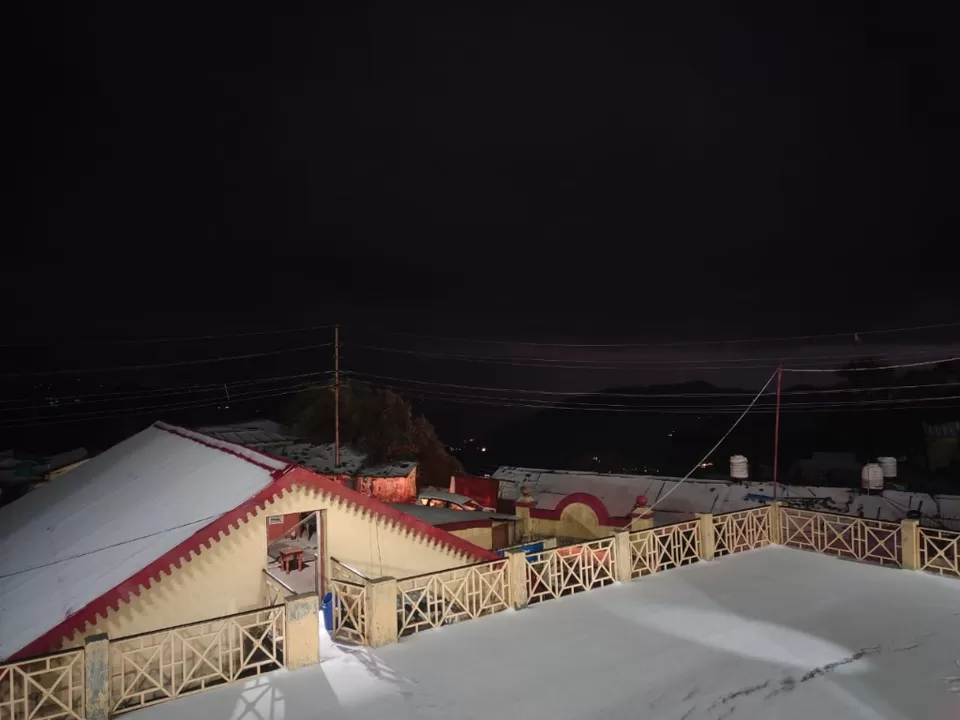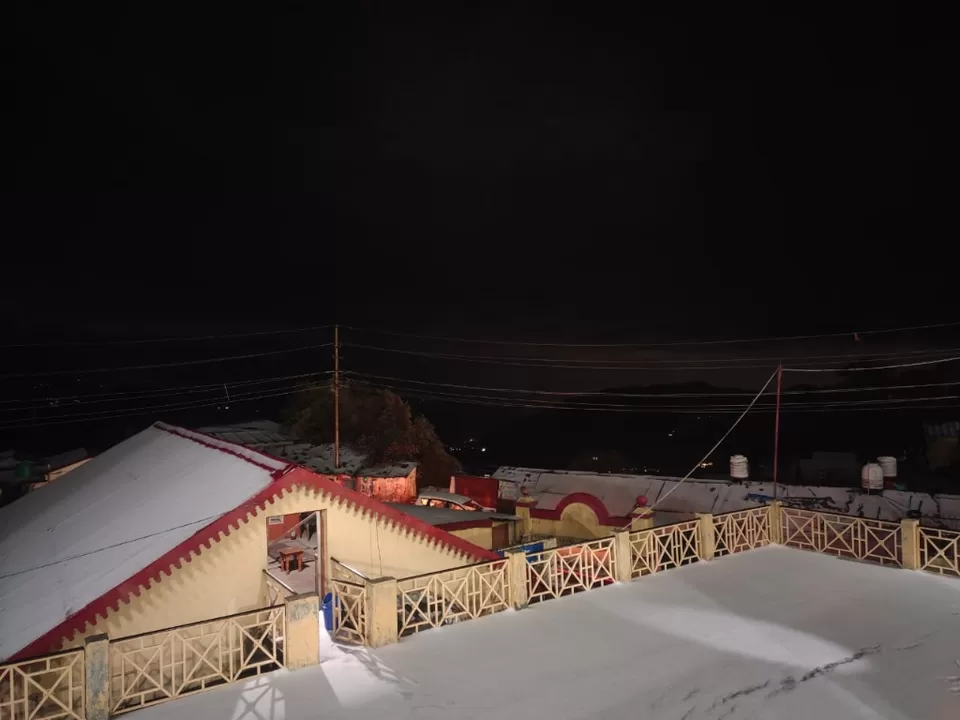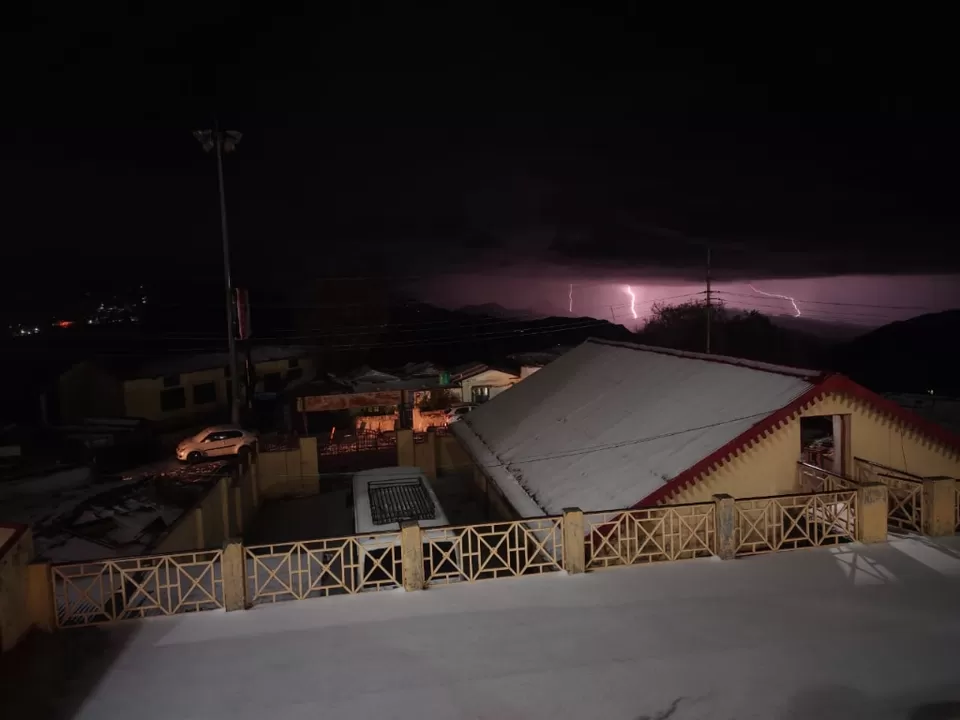 We woke up at 8 a.m.The Sun was shining as we saw from our window , we saw snow everywhere.Nainital was looking a white gem.I took some photos.We then had our lunch and took bus back to Haldwani.In this trip we witnessed almost every whether like hot scorching sun , heavy rain ,heavy snowfall.Unfortunately our journey came to an end (I didn't want that,I want to get back to khaliya top,play like a child I want to witness those mountains again want to feel those breezes again & so many things)
We then took train from Lal kuan to varanasi. #Lockdown