Best thing about living in Delhi-NCR is that you can have always chalk out a plan to visit a distant place during a long weekend .Fortunately , there is no dearth of places in North India . The more you travel , the more there is to explore .
I planned a solo bike trip to Dehradun-Mussorie-Landour during the long weekeend of Gandhi Jayanti which was falling on Tuesday for the year 2018 . I took a day off from the office for Monday and I commenced my journey on Saturday Morning .
For all those bikers out there , never go out on a long tour without driving gloves , elbow guards & knee guards , a face mask.Although the use of face mask can be a bit of exaggeration , but covering you face will save you from unwanted dust & pollution and will save you from a lot exhaustion .
I started around 6 in the morning with with a little sleep ( which you shouldn't do in any case ) because I had my office till 4 in the morning and sleeping would have meant delaying the journey .
Being the month of October ,it was neither very cold nor very hot .The weather was perfect for a trip .
As I started to reach Dehradun , the frequency of traffic jams started to increase because of narrow roads & a lot of on going constructions .
Driving to Dehradun takes you through roads that's a pure bliss for anyone driving on the roads .Breathe of fresh air , open roads & lush green surroundings all around you .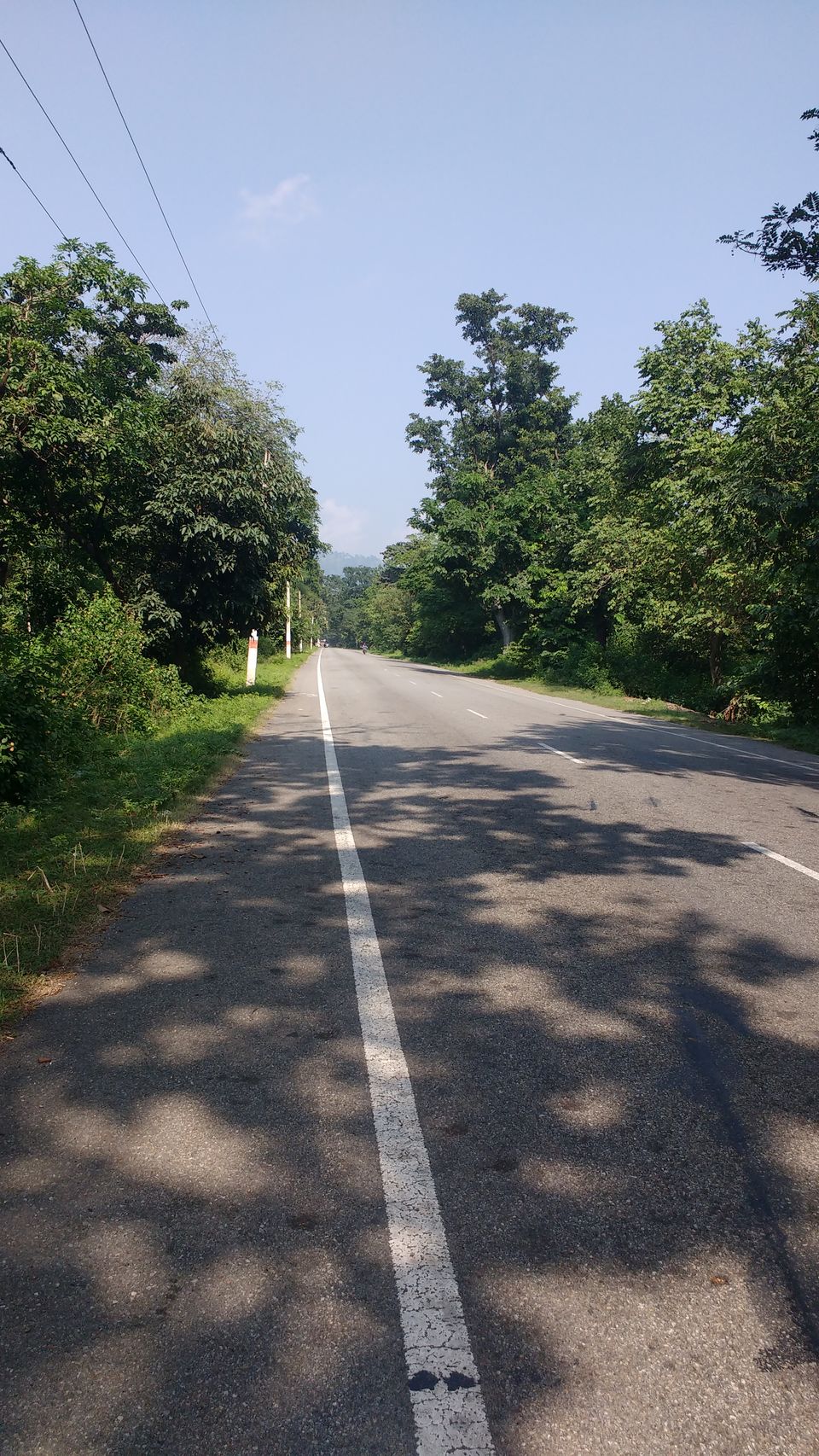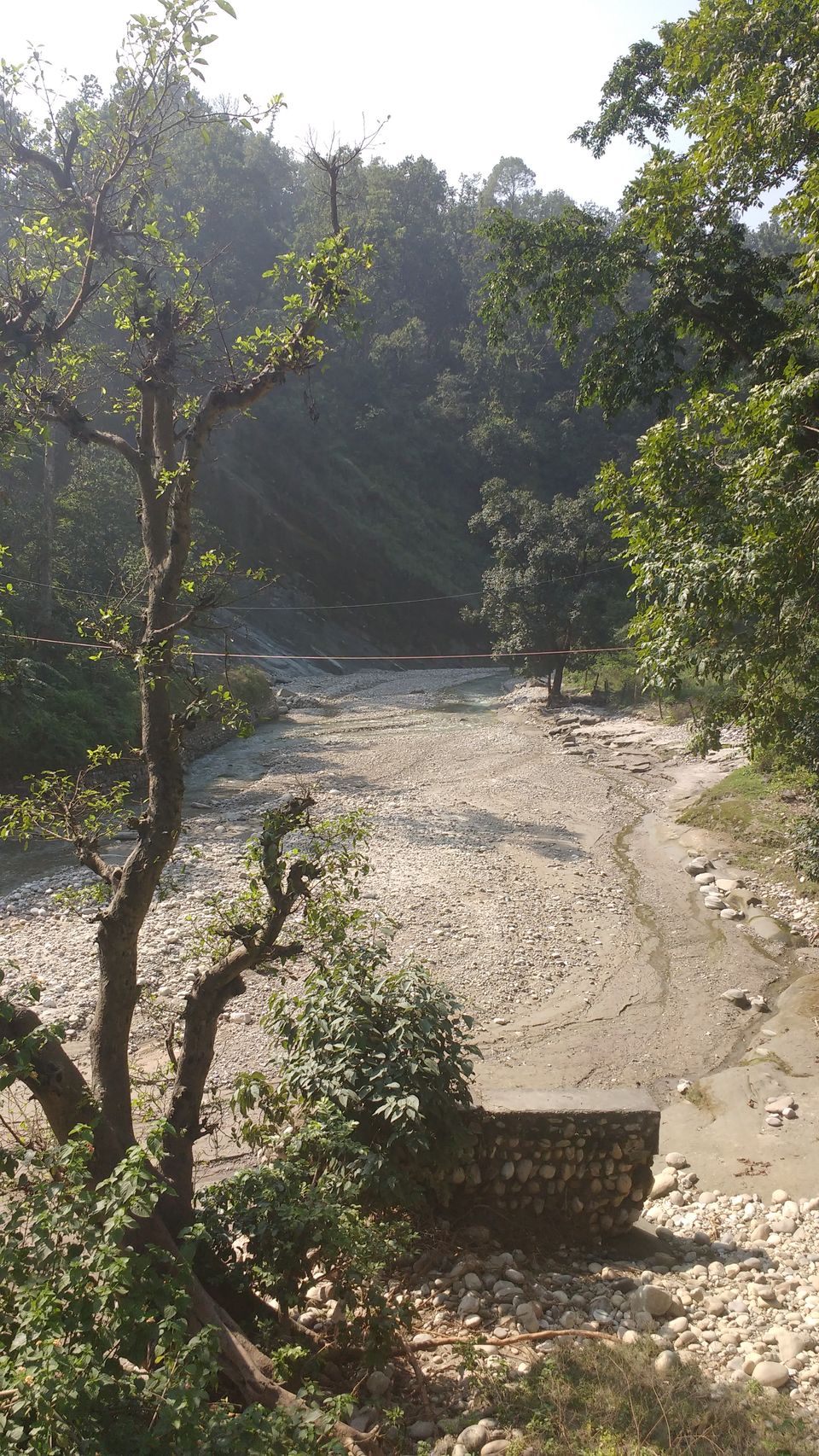 Dehradun is around 280 kms from Gurgaon .It took me around around 6 hours to reach my hotel which I had prebooked .The hotel was decent , staff were friendly , rooms were clean and food was good and all at a very reasonable rate of 700 per night .It was around 12.30 pm when I reached my hotel .My hotel was situated in Paltan Bazaar , one of the shopping hubs of Dehradun.
After taking a hot shower bath , I slipped into the sheets and immediately fell asleep as I had not slept for last 24 hours .After a 13 hour sleep and 12 missed calls from parents , I woke up around 3 am in the morning .I washed my clothes I was wearing the previous day while driving , they had all gone dirty , again took a bath and started to prepare an itenary to visit maximum places .
At dawn , when the whole town was still asleep and when there was faint hint of rising sun , I started to Tapkeshwar Temple which is around 2 kms from my Hotel .
There was absolute silence in the temple at that hour .Just two noise were echoing in my ears - the bell sound & the chirping of birds .
The temple is build beside a stream.I saw people bathing , the water as so clear that you could almost see the bottom .
I sat there for half n hour with my feet dipped in water .It was so serene & divine that it's description in mere words won't do justice to it .
After spending around 45 mins , I returned to my hotel and ordered breakfast comprising of sandwich and coffee .
Next item on my list was Mindrolling Monastry . This is a Buddhist Monastry and a well maintained one.Not a single sign of dirt , not a single point of discolouration was found inside the Monastry .
This place is around 8 kms from the main market where I was staying and it takes about 30-45 mins to explore this place
Mindrolling Monastry .
Next place was FRI , Forest Research Institute .This place housed plethora of flora from all over places in India and well preserved specimens of some of the rarest species of plants .This is the same place where Mohobattein & Student of the Year was shot .But that 's the least of it .Oneof the museums housed a slice of trunk of a tree that live for around 800 years and the diameter of the specimen was more than the height of an average person ( the diameter was 160 cms ).
The entry fee is nominal - RS 20/- and you will have to shell out another 50 to visit various museums .Please do visit musuems , it will give a very detailed insight of various type of plant species in India .
This place also has many residentials quarters and what makes it unique is it's architecture -it has the imperial state-of-architecture build by the Britishers and every part of this institute is new as it used be .Not a single sign of wreckage or dilapidation was a observed here .
Next , I headed to Robber's Cave , a popular tourist spot which was around 10 kms from FRI.
The place is called so , because as you enter , it would appears like you have entered some sort of pirates's bay something like in Pirates of Carribean , where pirates would hide their treasures .
Before entering here , be sure to remove your shoes as you will be entering knee deep water .There are several small shops at the entrance who provide slippers at Rs 10/- and they will keep your shoes with them until you return .But mind you , it is a little difficult to walk through sligtly strong currents of flowing water , so one has to a bit careful while walking here .Other wise you may slip or get hurt .
Next I visted Shastradhara-as the name suggests , place with thousand falls .
Local people believe that bathing the streams cures you of various ailments as the water has become rich in sulphur but it was sad to see that this place has been commercialised to a such an extend that the natural beauty has diminished .
It was around 2 in the afternoon when I left for my Hotel from Shastradhara and I was famished by that time . As I reached my hotel , I ordered lunch and slept for 1.5 hours .I woke up around 4.30 pm and went for a stroll in the local market by .
If you are found of shopping - please do visit Tibetan Market & Paltan Bazzar .My Hotel was near Paltan Bazaar .I could muster the courage to visit just these two markets as these two were jampacked like hell.Seeing the scenarion for these two places , I considered it better to take rest at my hotel room because next day I had to start early for Mussorie .
Next Morning , I checked out of the hotel and headed towards Mussoorie .
Road to Mussoorie is like beauty with curves .In every nook and corner one can find very dangerous curves , so one needs to drive very carefully .Nonetheless , the drive through these roads is a pure bliss.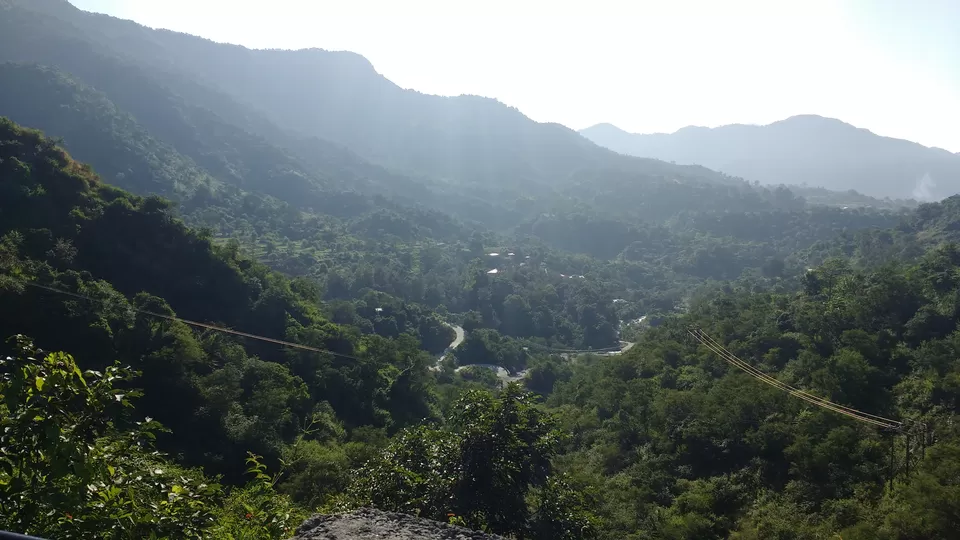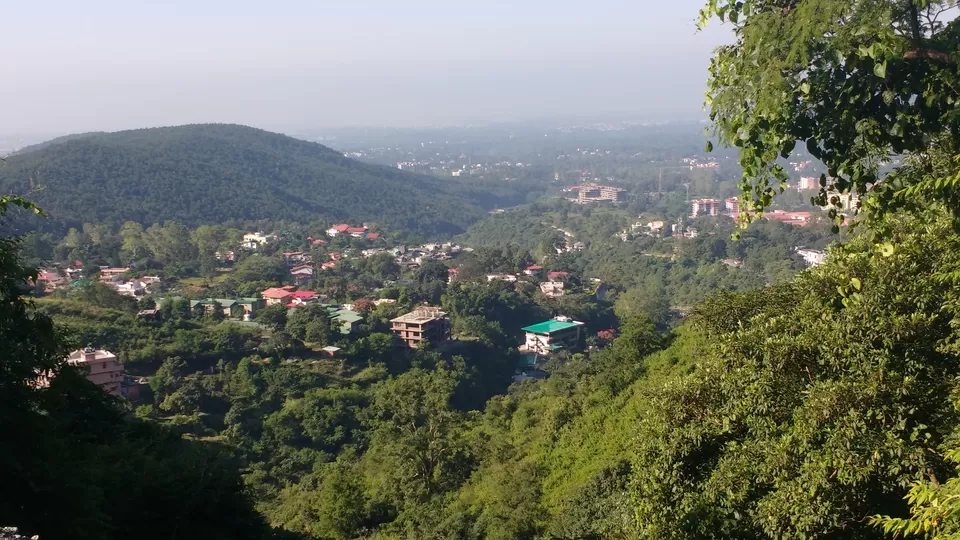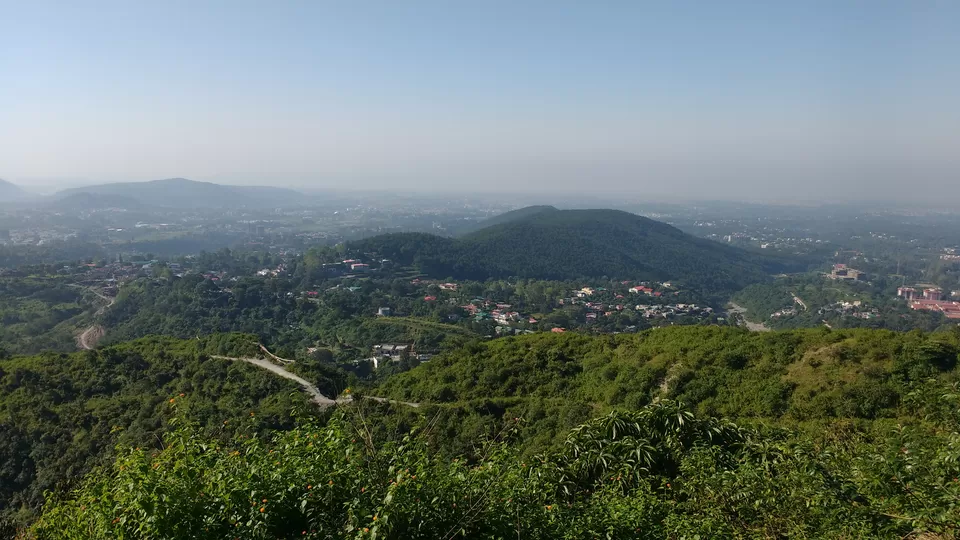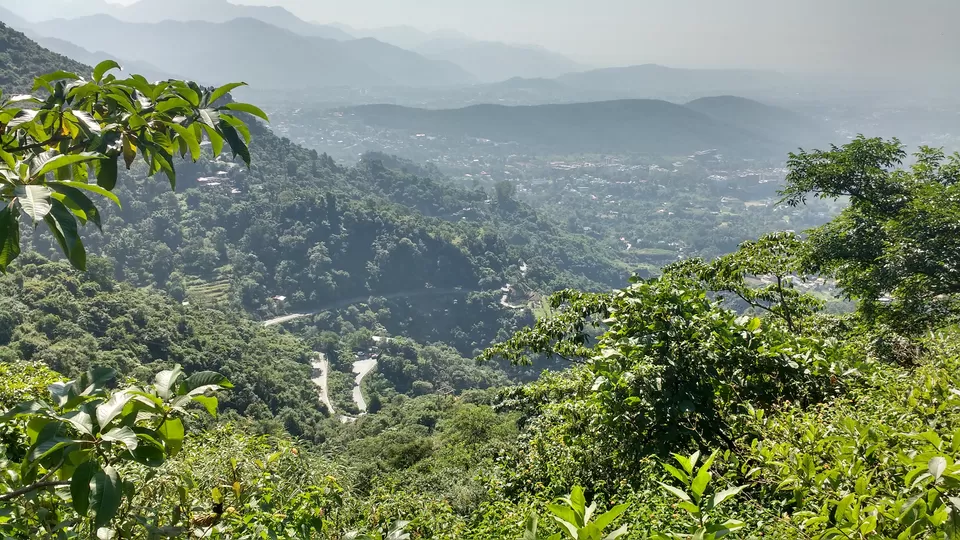 I had pre-booked a hotel near Mall road at a very reasonable price.I went straight to my room , dumped my luggage and straightaway went for site seeing .
Gun Hill top was at hands-throw distance from my hotel and hence I went there directly .A ropeway takes you to the hill top and it is the 2nd highest point in Mussoorie .Ticket costs around 125/- per person and you can stay on the top as long as you want .On the top , there are a couple of shops which offer entertainments like shooting , merry-go-round for kids , ethnic dresses for photoshoots .
The view of the entire city form the top of the hill is breathtaking .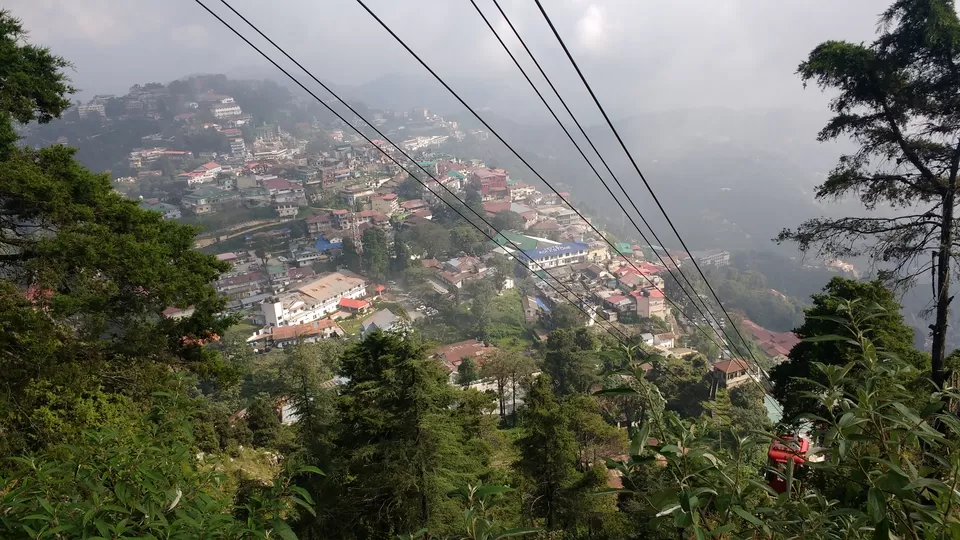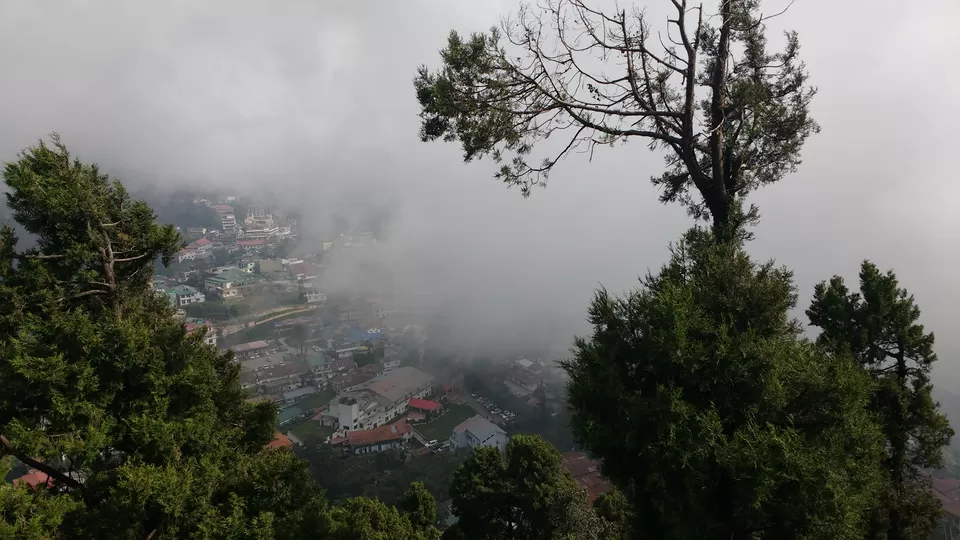 From Gun-Hill point , I went to the highest point in Mussorie , The LAL TIBBA POINT , from where you could have a glance for mighty Himalayas .
Here you can spend 1-2 hours click some pics , have some snacks in the cafes , enjoy the scenic beauty sitting on the top of these cafes and yet not get tired .
I spent around 2 hours there and returned to the hotel since it was getting late .
I spend the next few hours strolling on the Mall road , near the hotel , enjoying the evening breeze and the hustle bustle of the evening .
Next Morning I woke up to watch the Sunrise from Camel's Back road near Mall road .The road is shaped like a camel's hump , hence the name .It is really advisable to watch the sunrise from this point and Lal Tibba point .
I headed to George Everest's point which was like 9 kms from Mall Road where you can engage in activities like trekking and camping .
I indulged in Treking with a group there .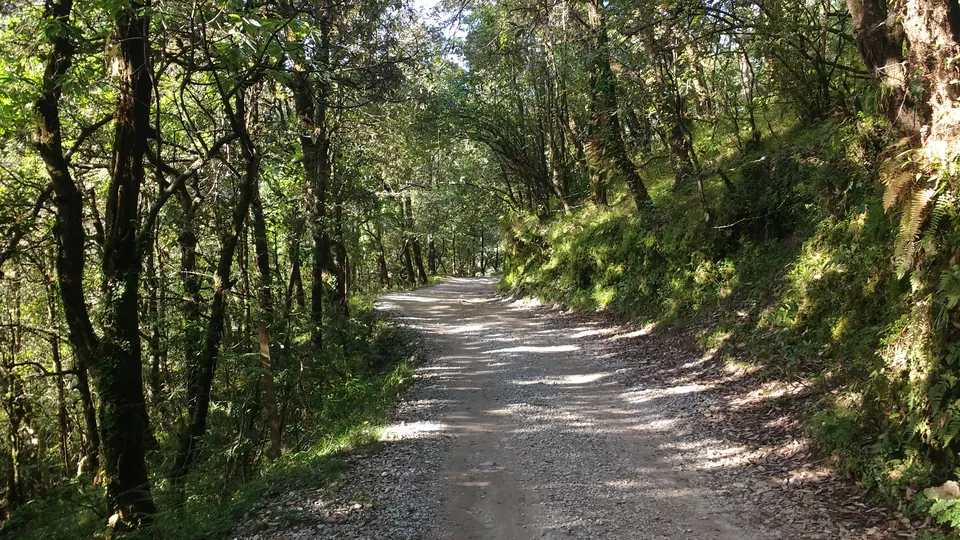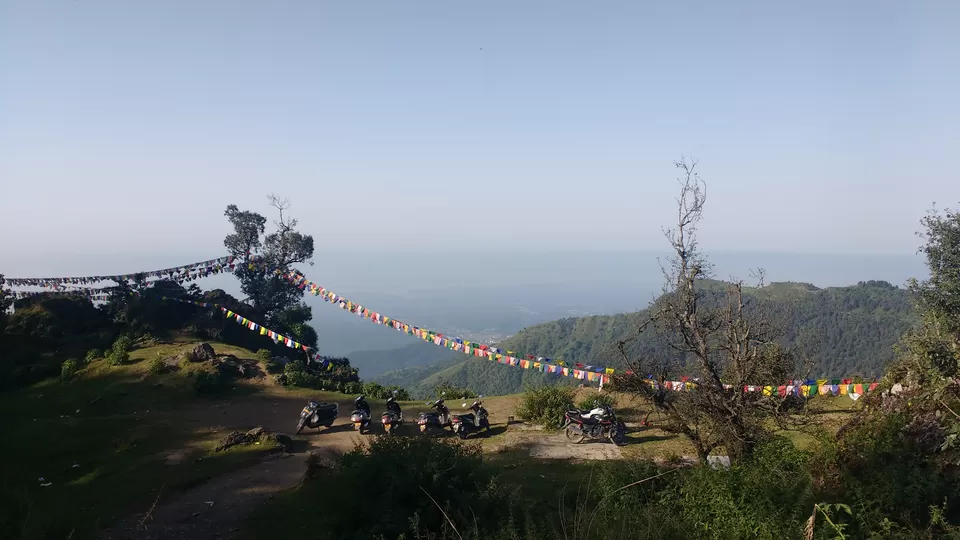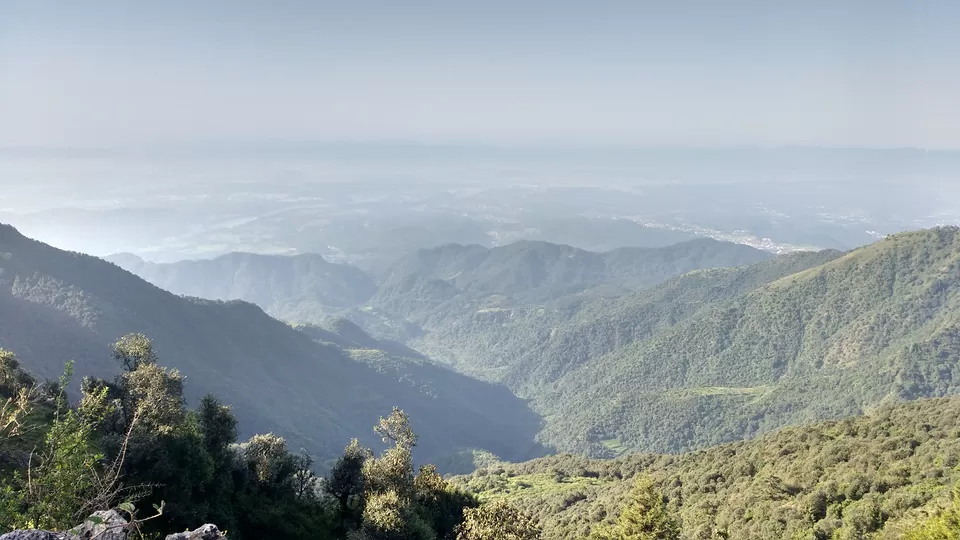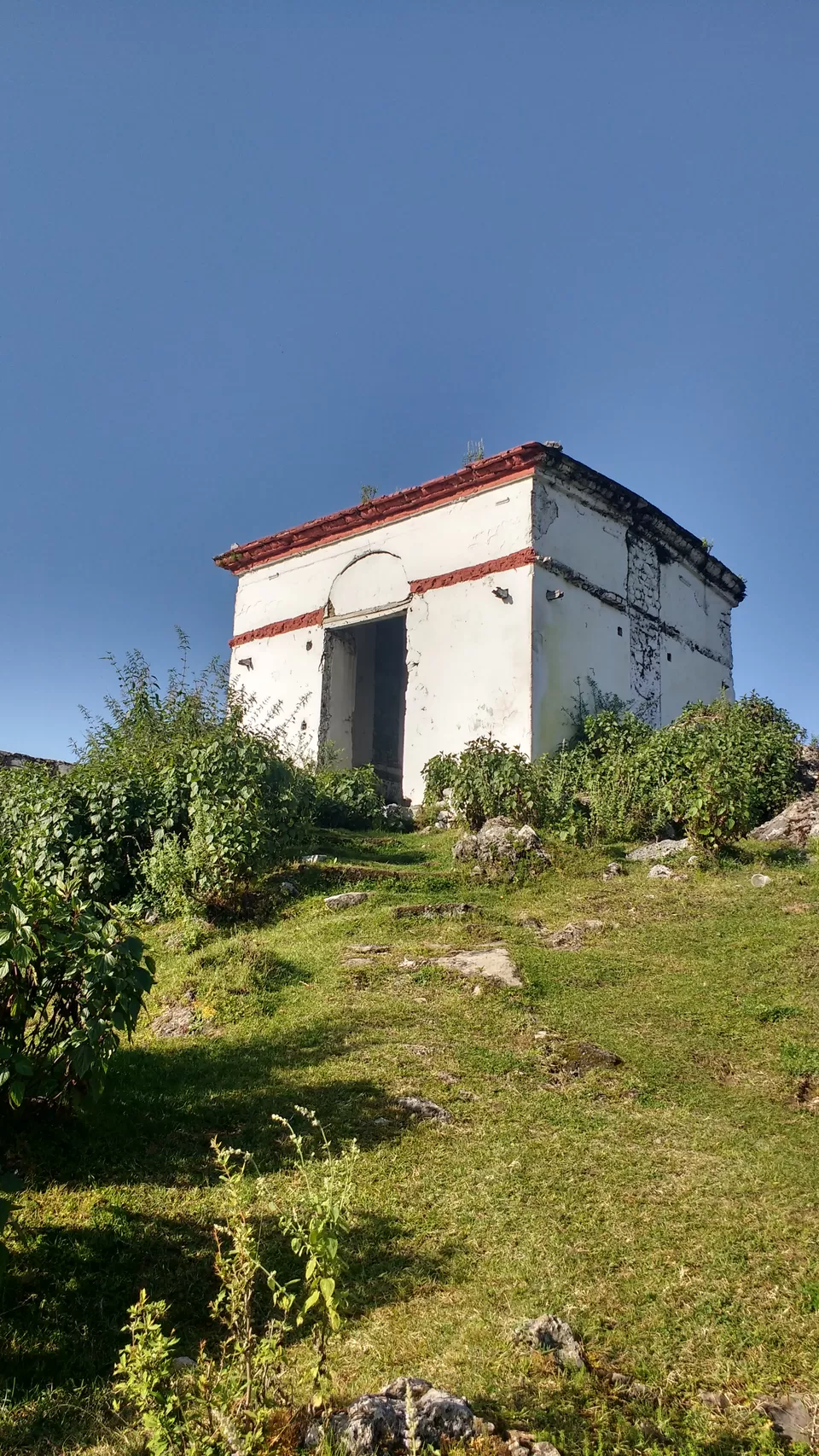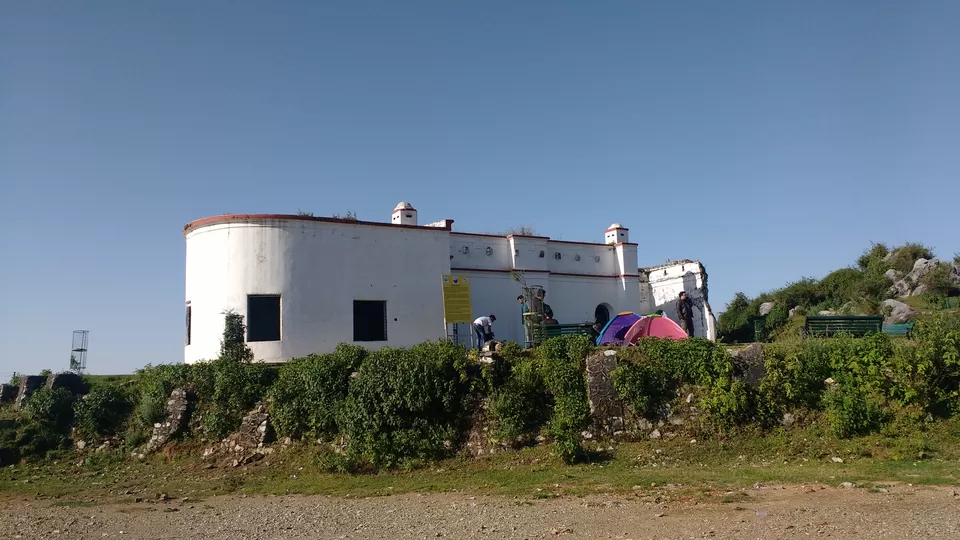 There are places like CompanyGarden , Cloud's End near George Everest point which should be in your bucket list too .
I could visit the Cloud's End but I could not visit Company Garden due to time constraint .
I had a light breakfast at George Everest's point and them headed towards Kempty Fall which is on the other side of Mussorie . I would advise every one to save it for the last .
There are various shacks around Kemty Fall from which you can rent clothes , and dive in water .
Last item on my list was Shedup Choephelling Temple , a beautiful buddhist temple .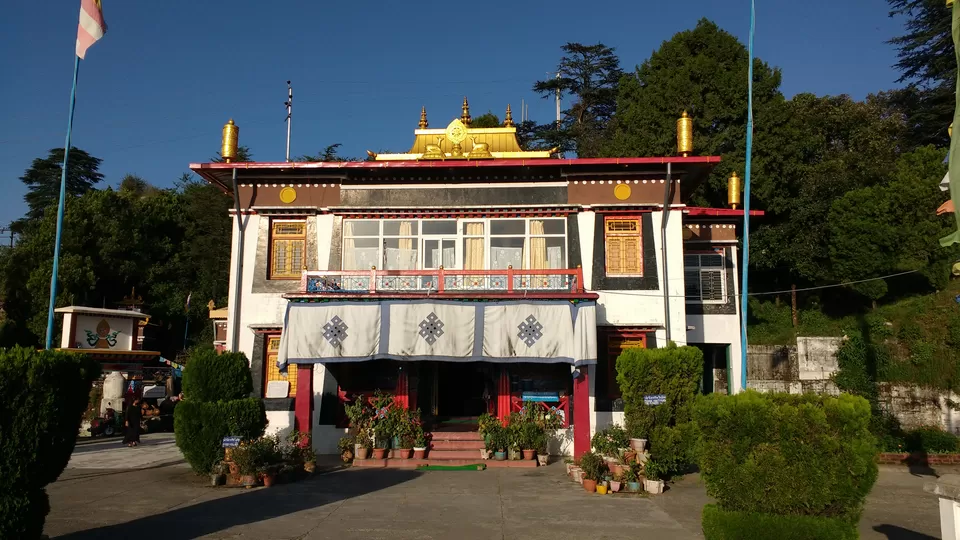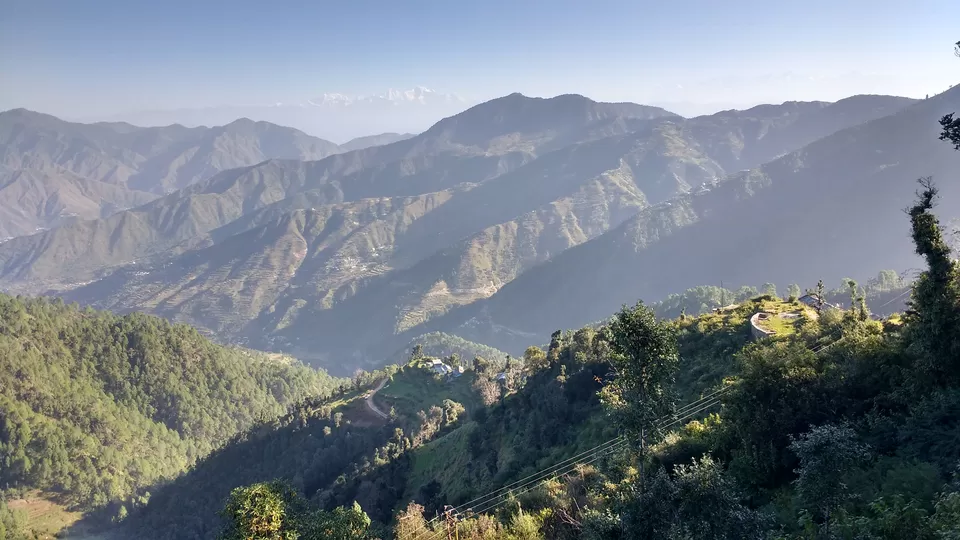 On the last day , I headed to Dhanualti was around 60 kms from Mussoorie.
Dhanaulti is a small but beautiful hamlet situated amidst no where .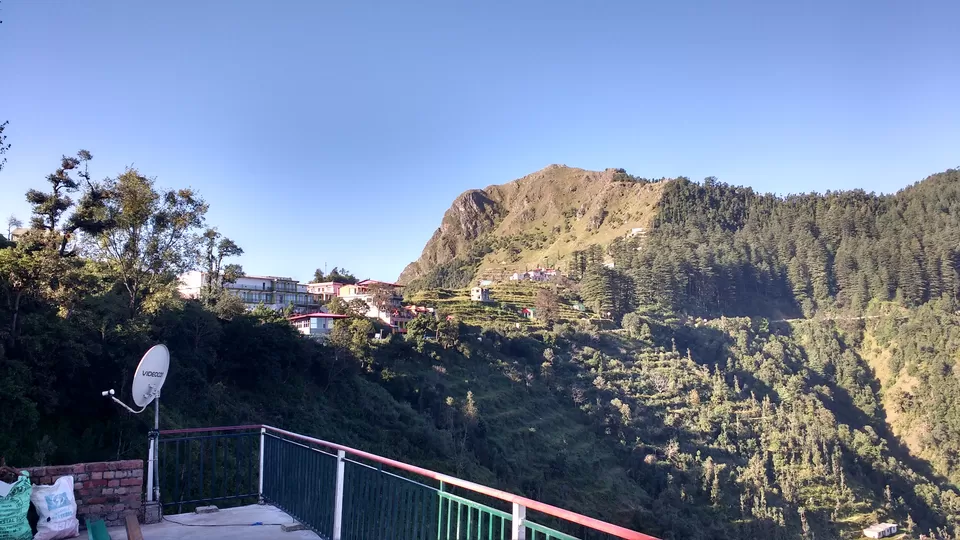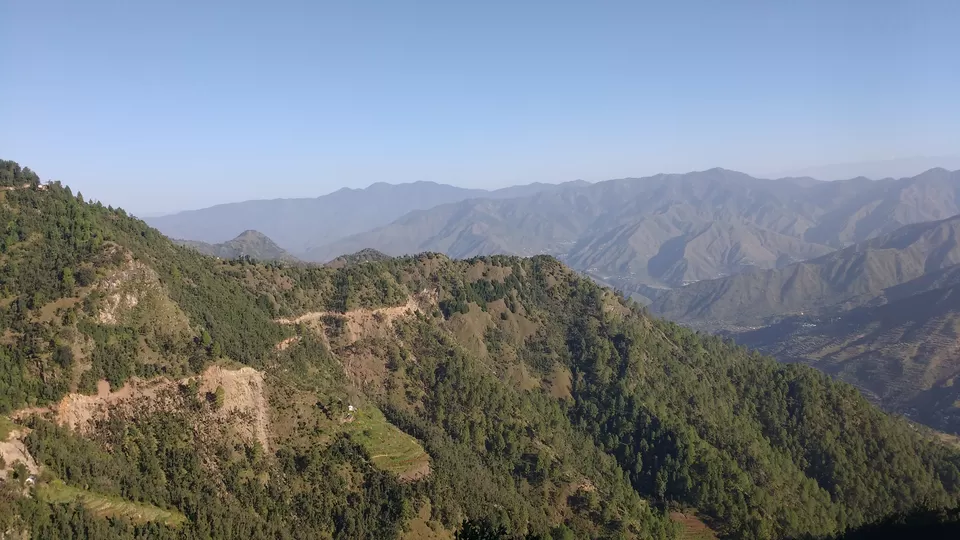 I returned back to Gurgaon on Day -4 .I travelled around 1000 kms in 4 days .
It was memorable experience .
Frequent searches leading to this page:-
dehradun picnic place, tourist places around dehradun, places to visit in and around dehradun, places to visit in dehradun in December, tourist places near dehradun within 50 kms