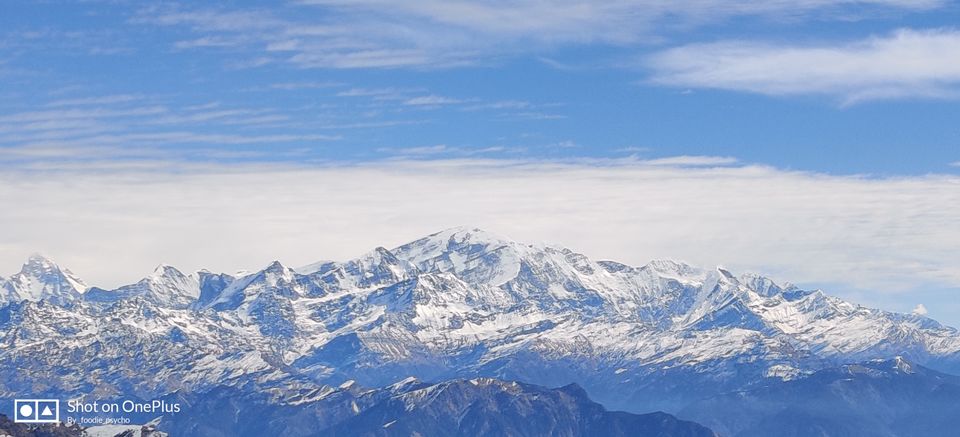 And my most awaited journey for Himalayan trek finally started. As I was traveling solo, I took a book to read and few movies to watch in train journey as it was 26 hrs traveling from Kalyan to Haridwar.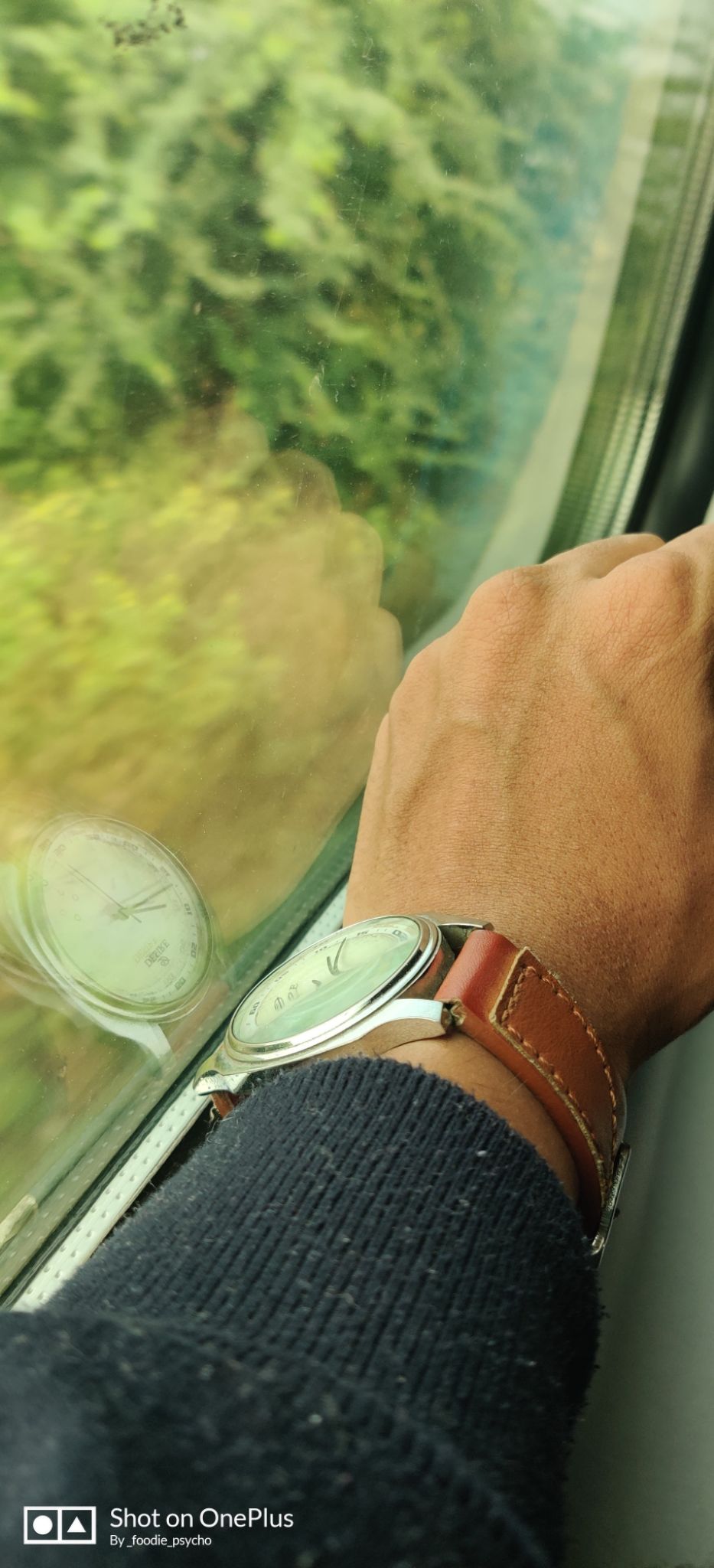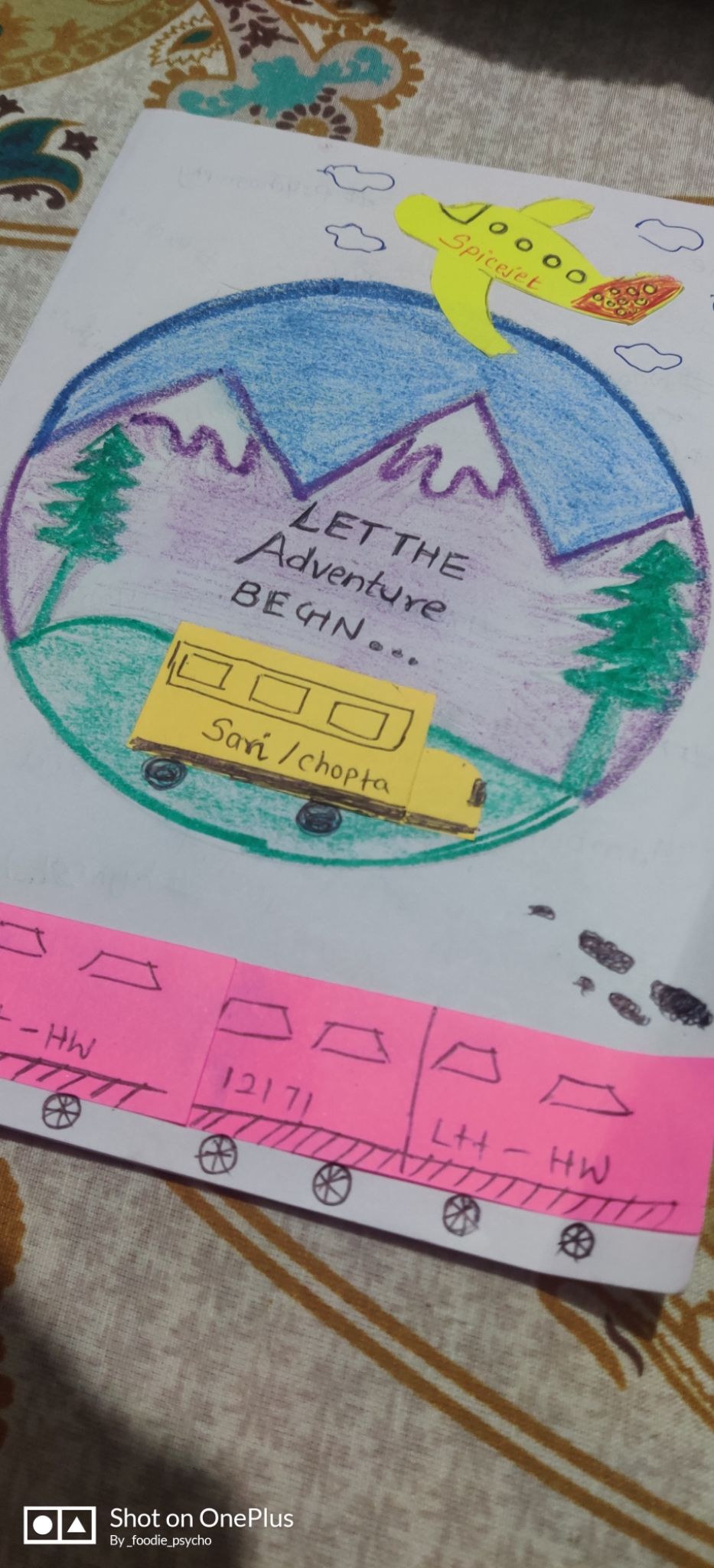 On second day I reached Haridwar by 1:00 PM and checked in to hotel nearby station, and as booking was already done. Got fresh and had lunch and then directly went to Har-ki-Pauri to witness the ganga aarti. Ganga aarti is an emotion. You get different vibes when you are there. Sound of that river and mesmerizing views gives you peace of mind.
On second day I reached Haridwar by 1:00 PM and checked in to hotel nearby station, and as booking was already done. Got fresh and had lunch and then directly went to Har-ki-Pauri to witness the ganga aarti. Ganga aarti is an emotion. You get different vibes when you are there. Sound of that river and mesmerizing views gives you peace of mind.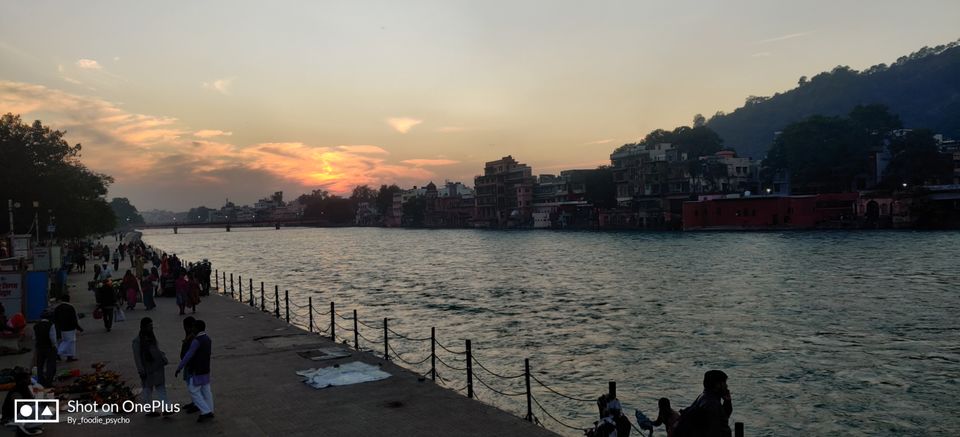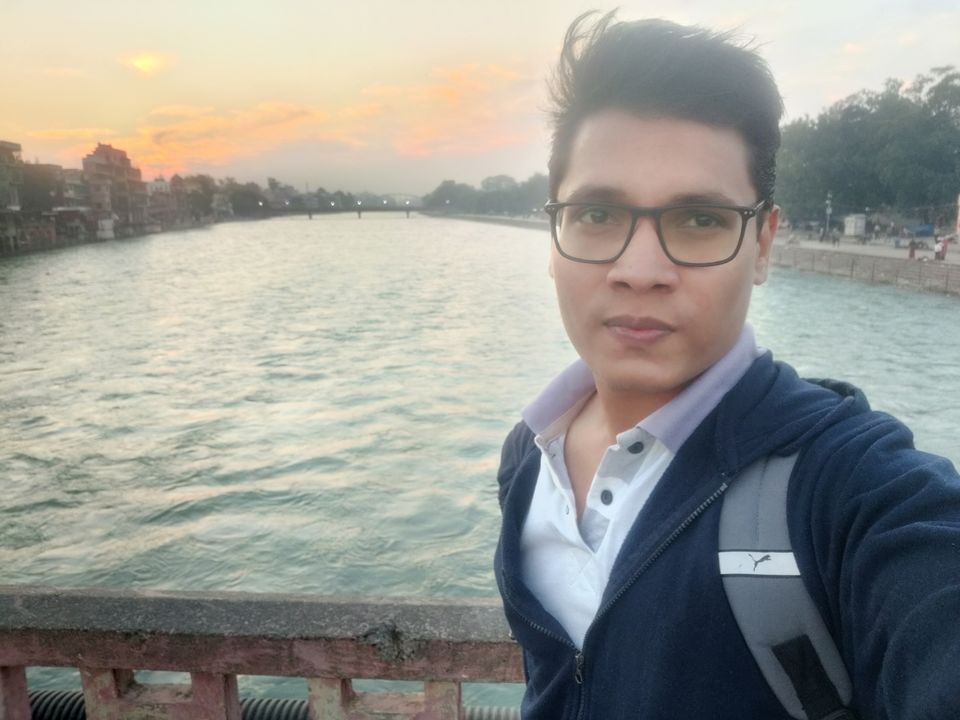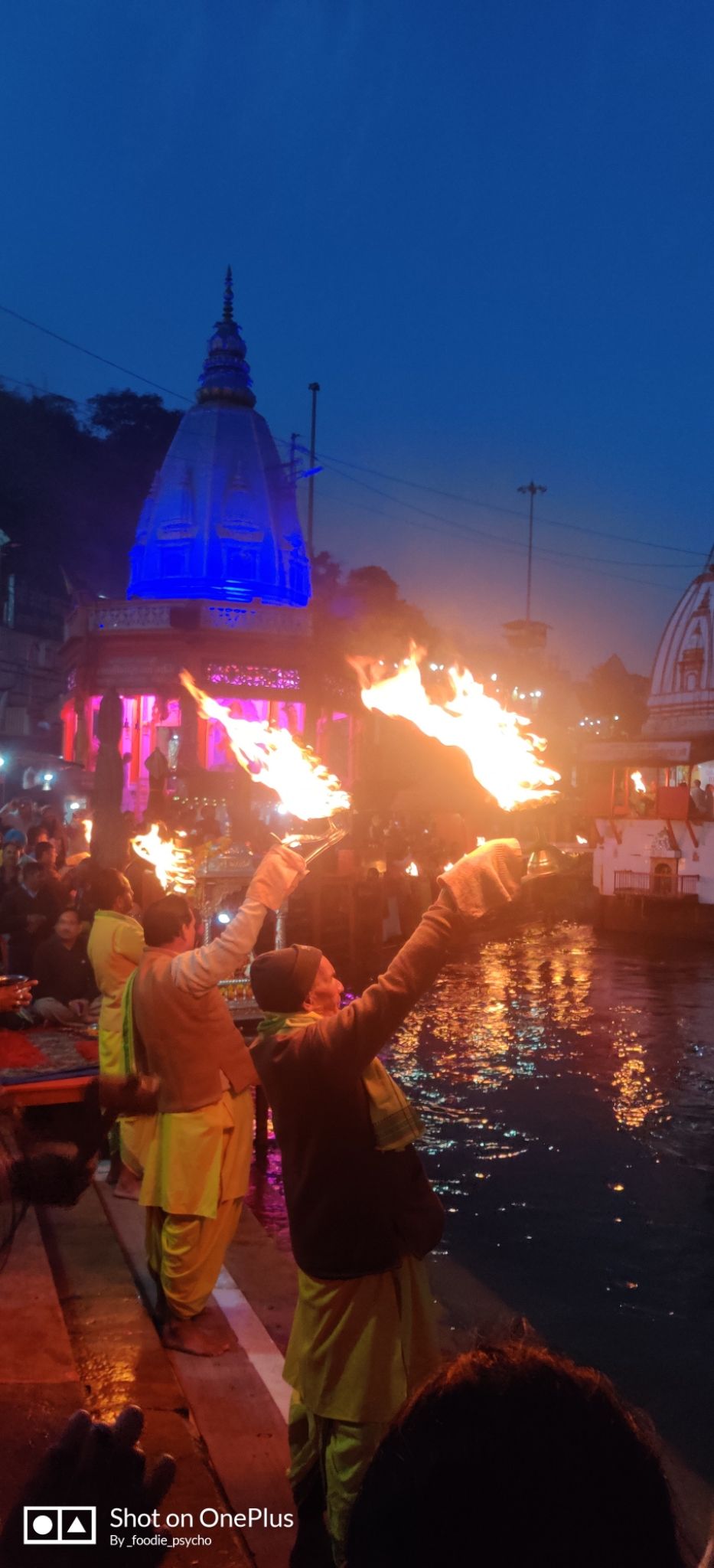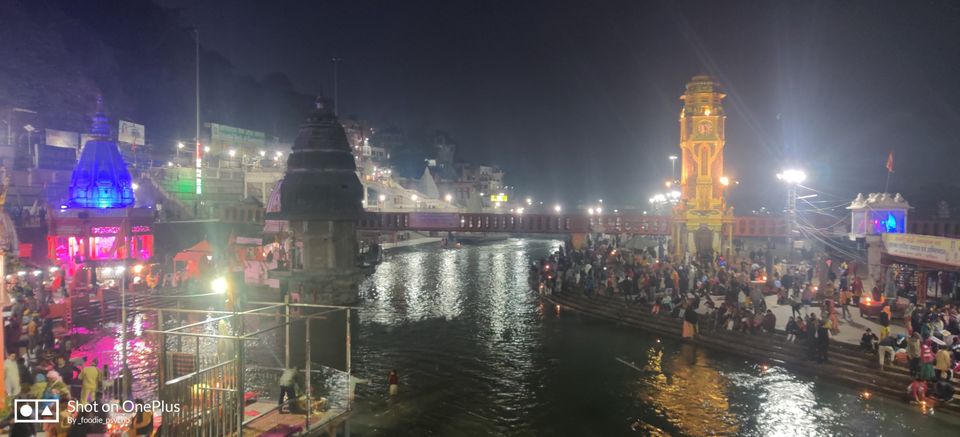 And finally the day arrived to start the trek. We gathered (Me with my co-trekkers) at the Haridwar railway station where bus was arranged to pick us. Our trek leaders then joined us at Rishikesh, where we collected trek gears on rent from a shop. It was a long day journey from haridwar to sari village, with scenic views along the route. We took small hault for breakfast. Untill now the journey was going too calm, as everyone was busy on their own and our trek leaders were sleeping because they returned from trek and were totally tired.
But after breakfast it was hell lot of fun throughout the journey. We played dumb charades and antakshari. Everyone showed their talent and got to know each other. And then we had good bonding. At so many places road construction was going on, and it delayed our journey. But the views of snow capped mountains made the journey enjoyable.
We reached Sari village by 7:00 p.m. where we had our stay for the night. We gathered for briefing with our trek leaders. It was long one hour briefing about the whole trek and Dos and don'ts for the whole trek. From here we could see the Chandrashila Peak fully covered with snow and shining in moon light. Then we had dinner under the sky full of stars. Trust me the food was too delicious.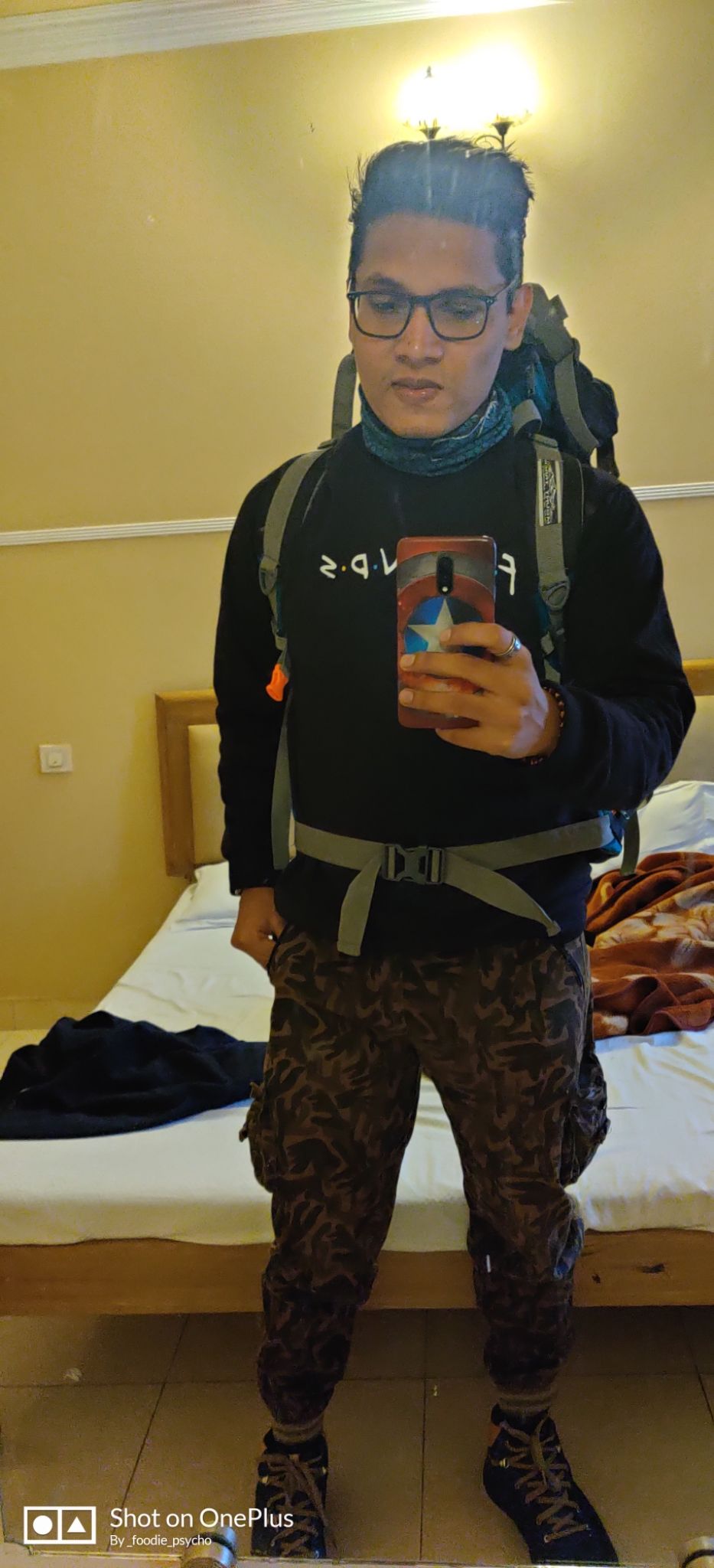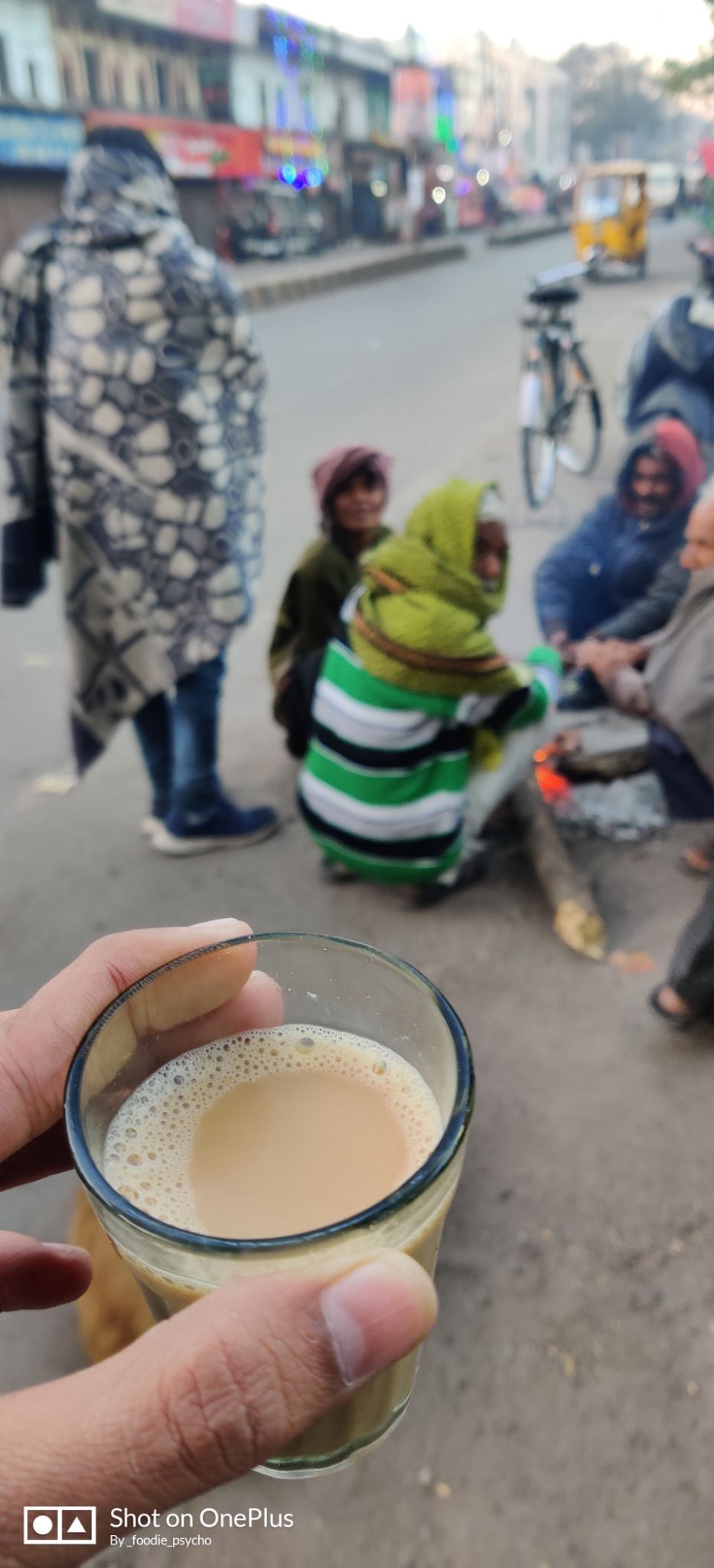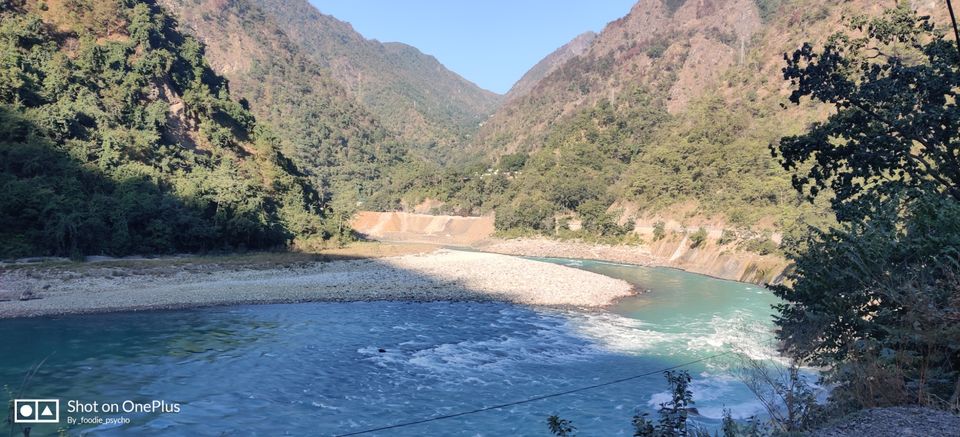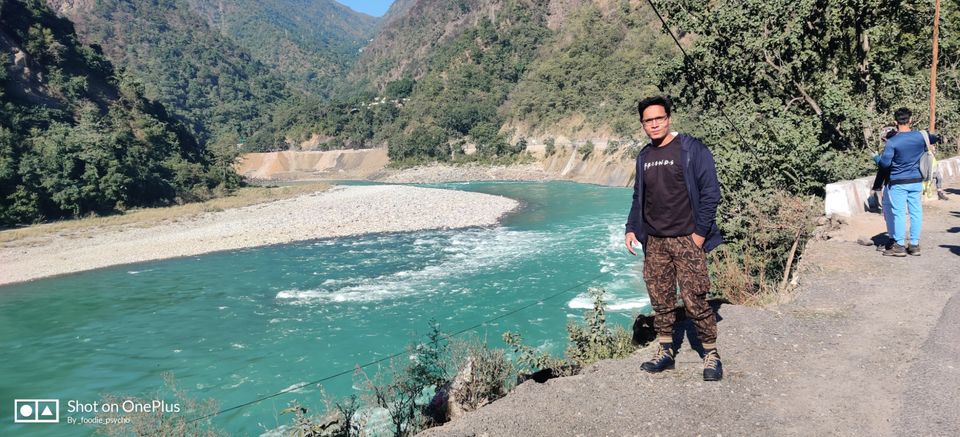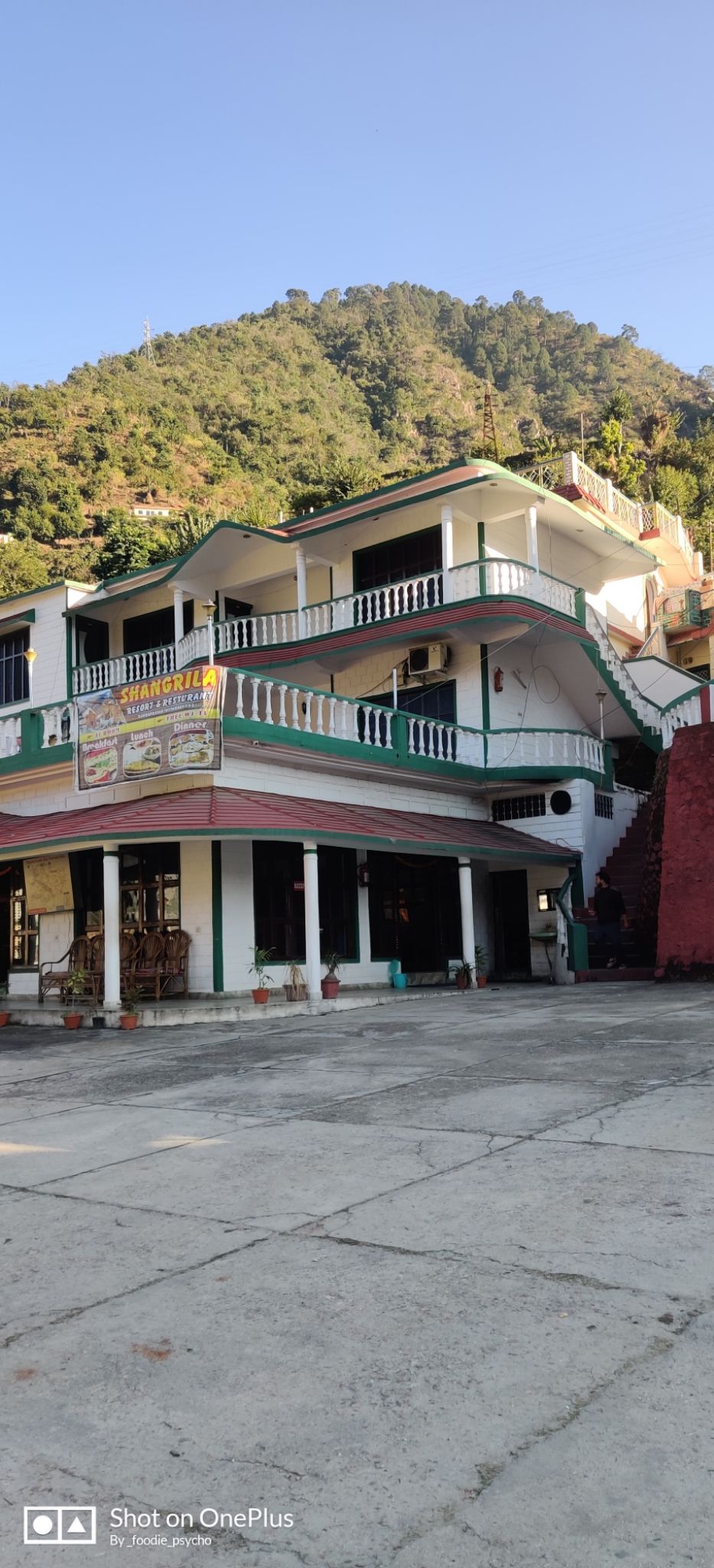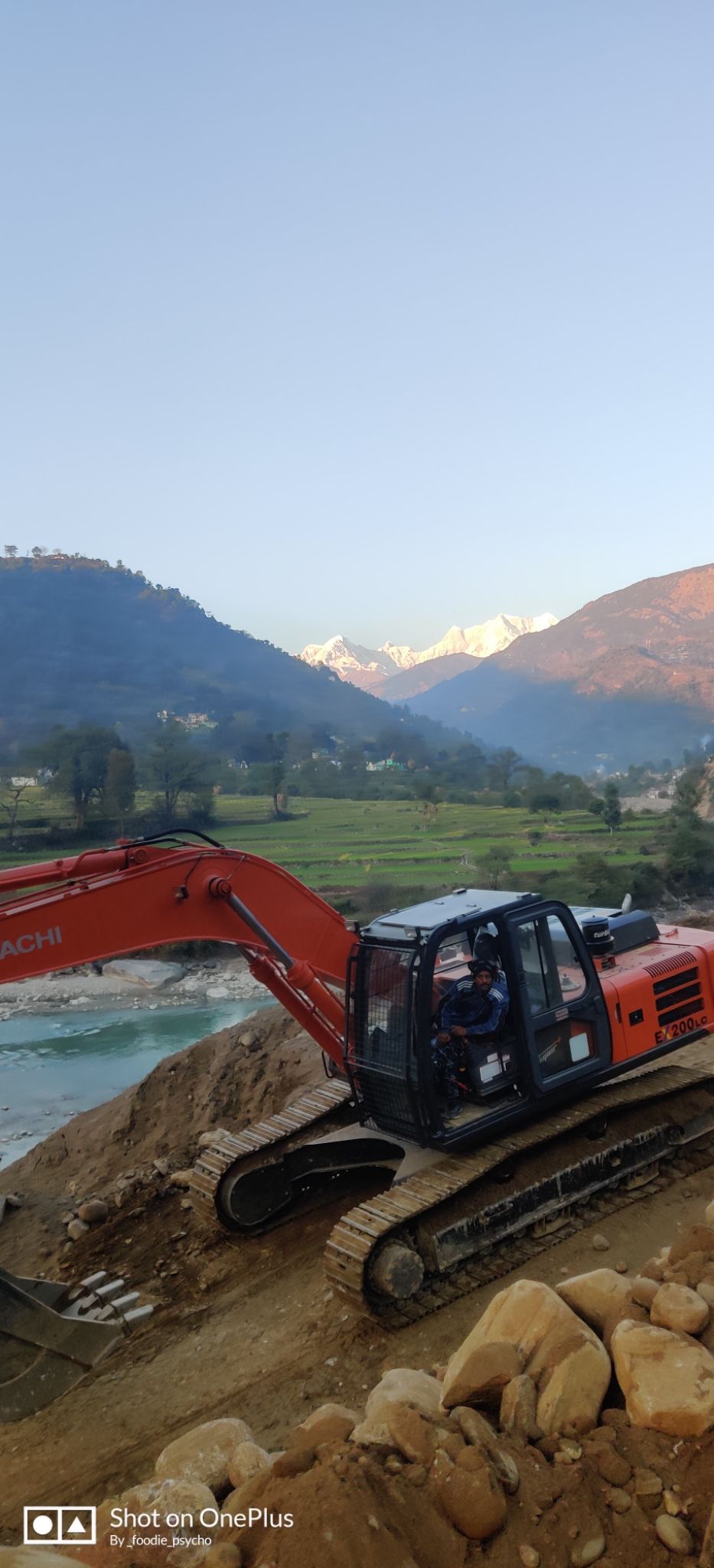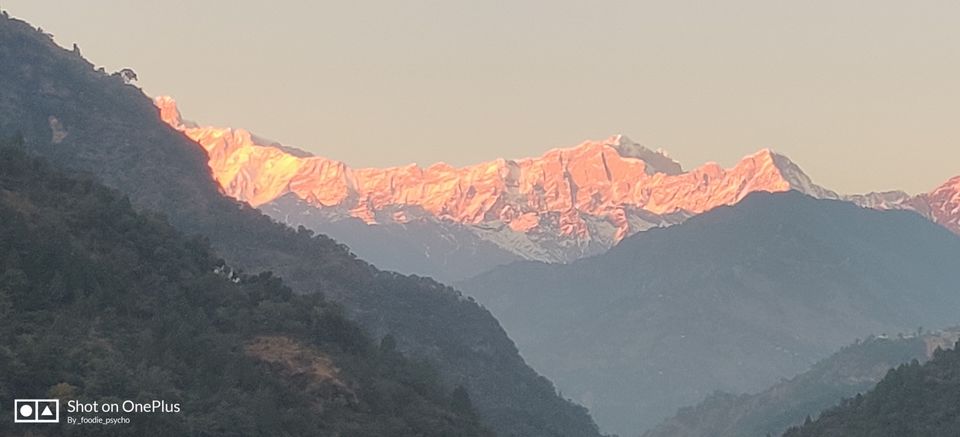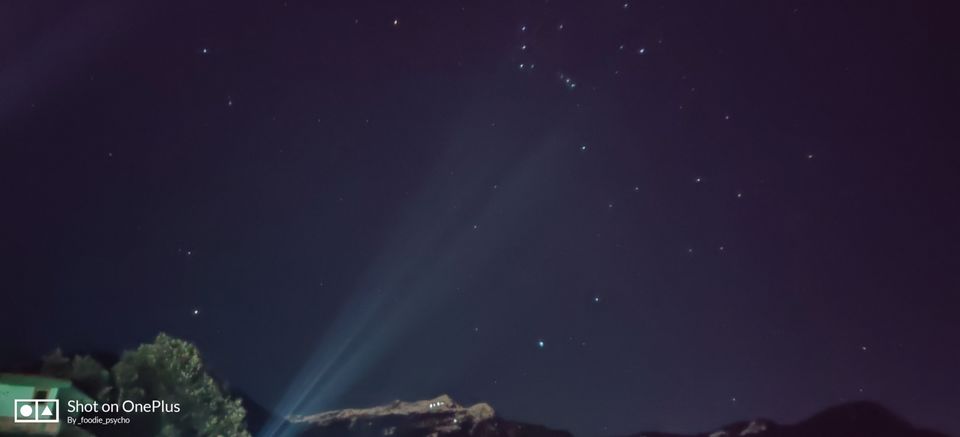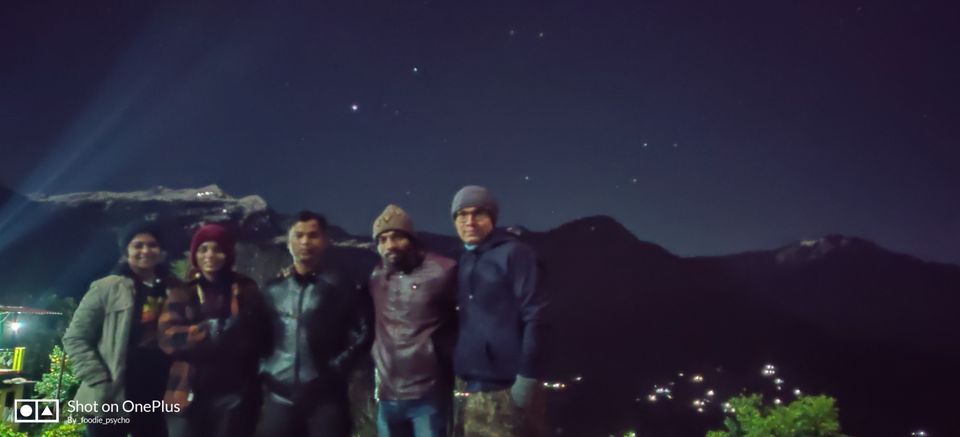 Next day started with exploring the village and we also move some legs on local song followed with breakfast. On this day, we had to trek from sari village to deorital lake, which was 3km ascend.
We had briefing about the whole day and how to use trek gears properly. And we headed towards our journey. Enroute we visited a small Shiva temple and then continued our trek. It took us 3 hours to reach our destination for the day. Our tents were already arranged with an awesome view of chaukhamba peak. Deoriatal lake was hardly 1 km walk from this point. We had our lunch, again need to mention, it was delicious. Then we went to visit the lake. Deoriatal, is believed to be the bathing place of the gods. Also said that, this is the lake where Yaksha played the dangerous Q&A game with the pandavas. It's a sudden transition that goes for the long-term impact rather than the immediate fuss. Be it the quiet reflection of Chaukhamba in the still waters of the lake or the clouds circling the summits of these icy giants; the collective shimmer of the newly risen moon and a day old sun on or that short-lived ripple from a fallen leaf. Nothing changes really, but something is not the same. That is the effect of Himalaya.
We spent some time at the lake, feeling those awesome vibes, mesmerizing views and loads of photos. Then we came back to the tents. It was almost evening till we come back. And we witnessed the awesome view of sunset.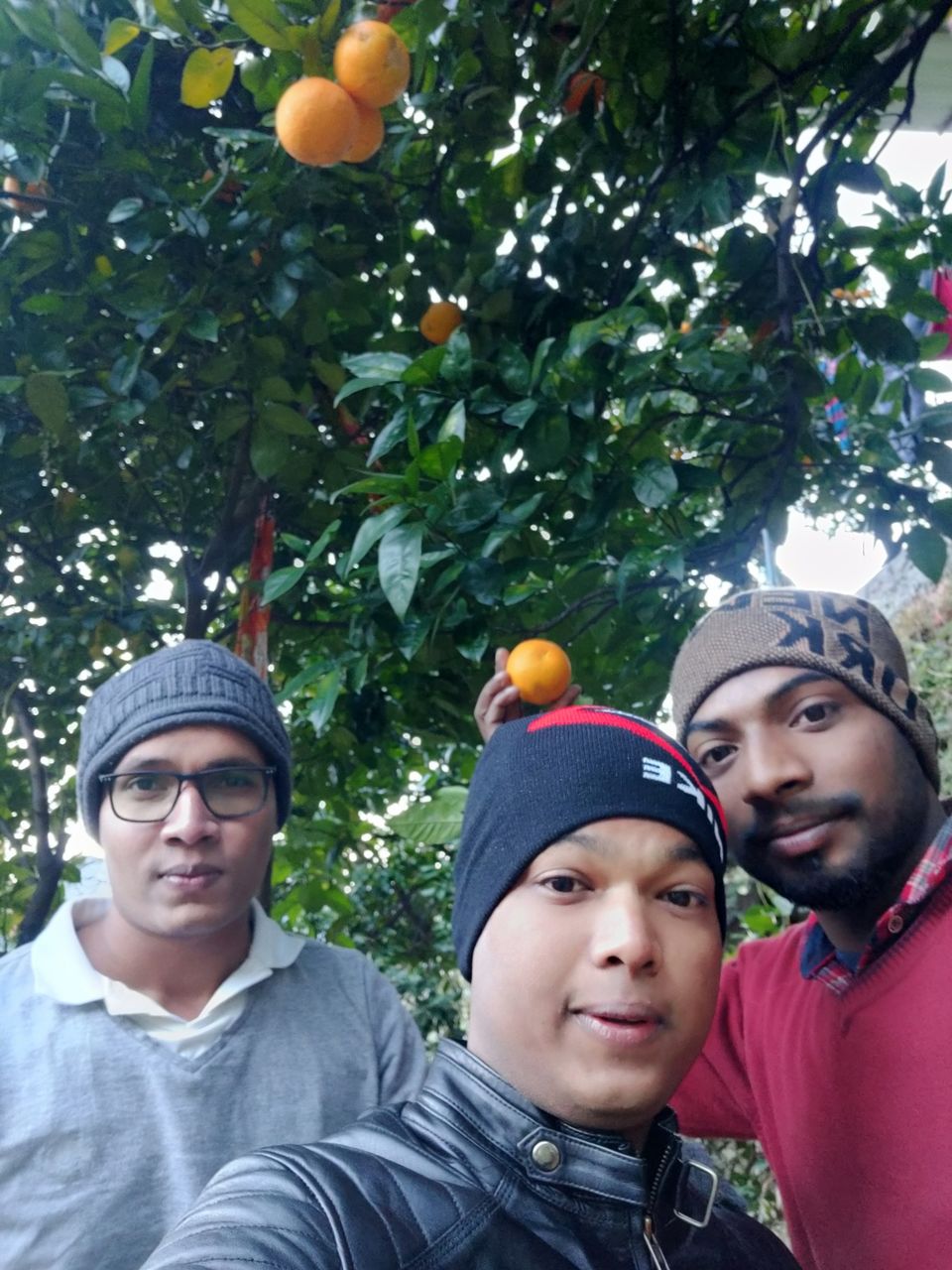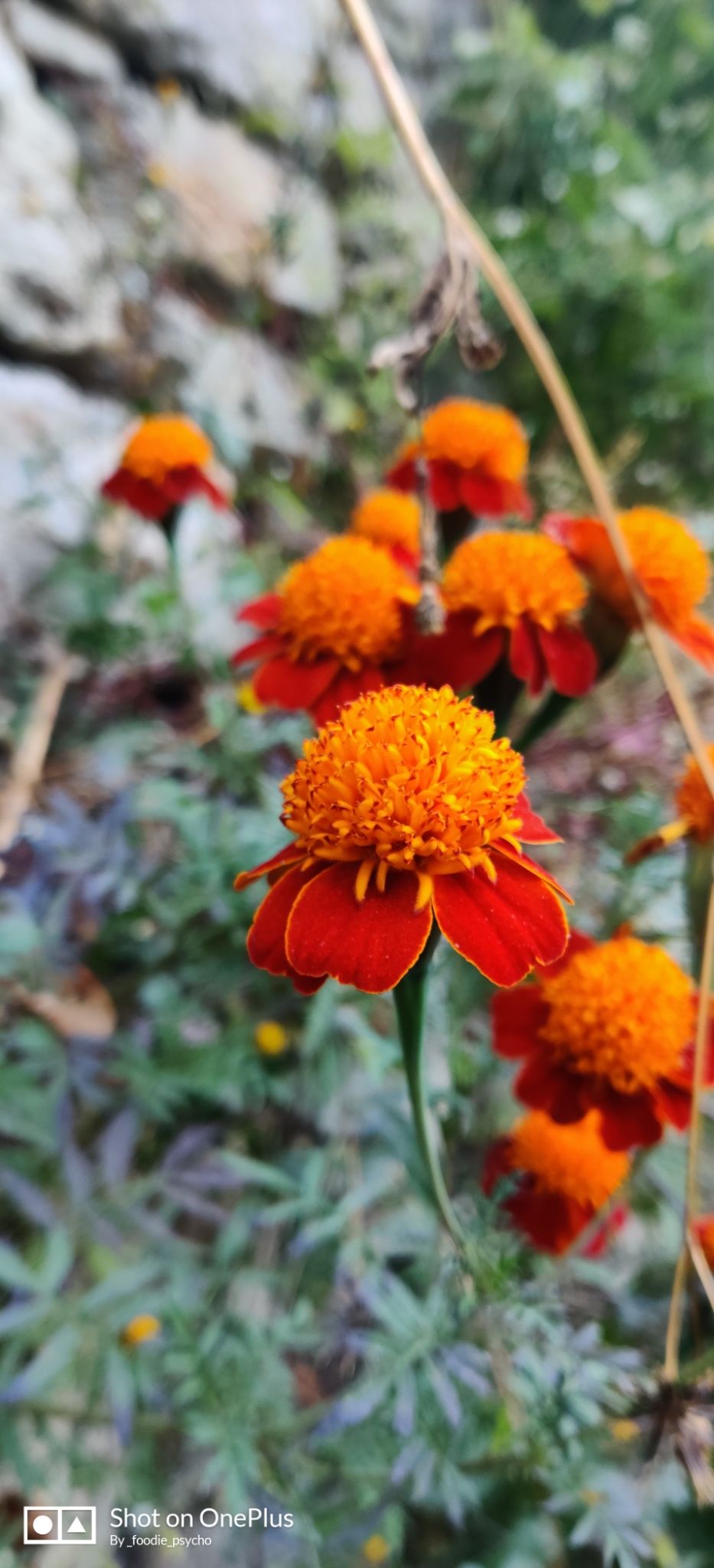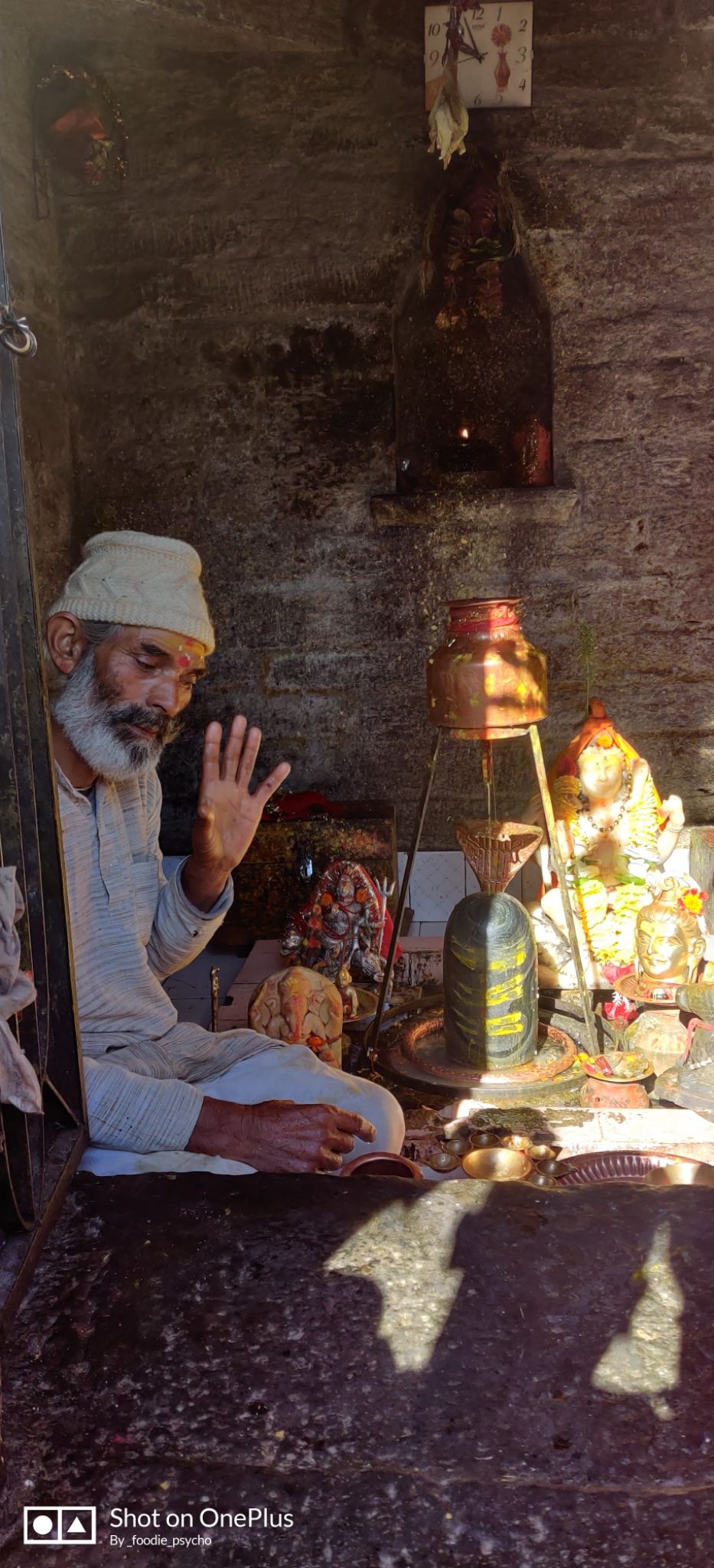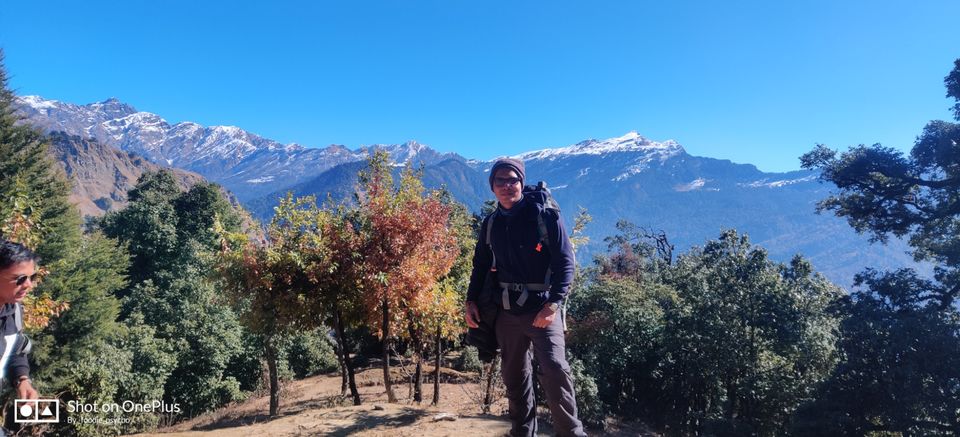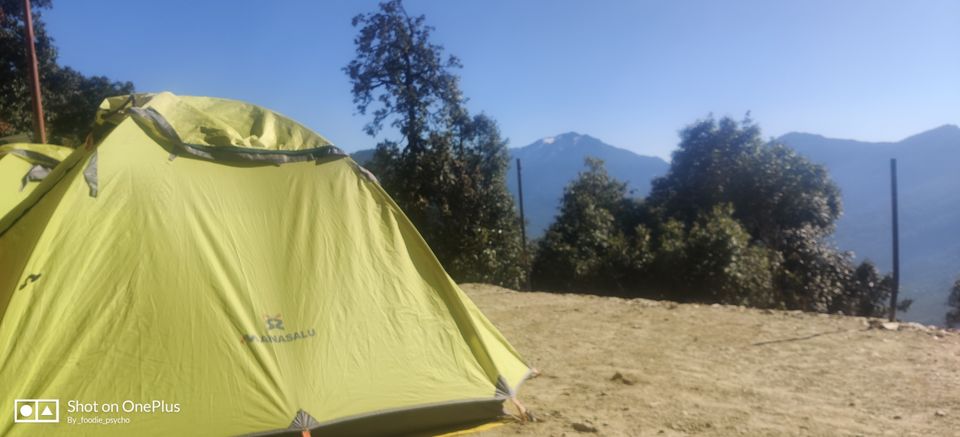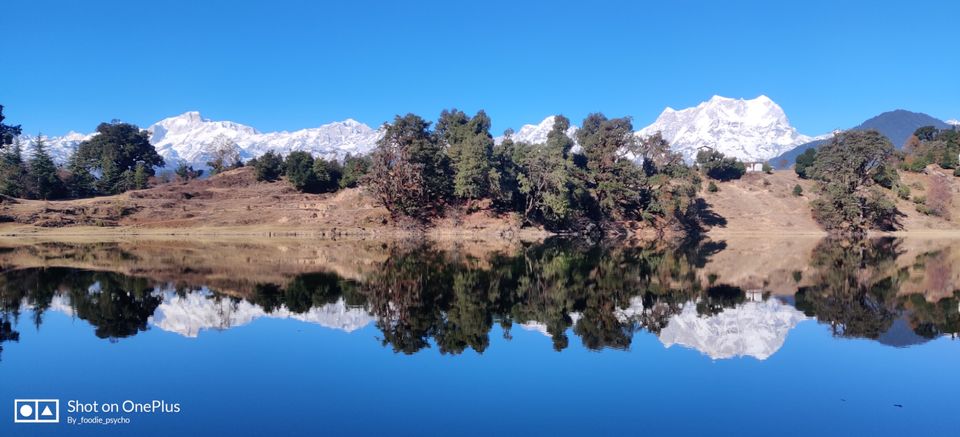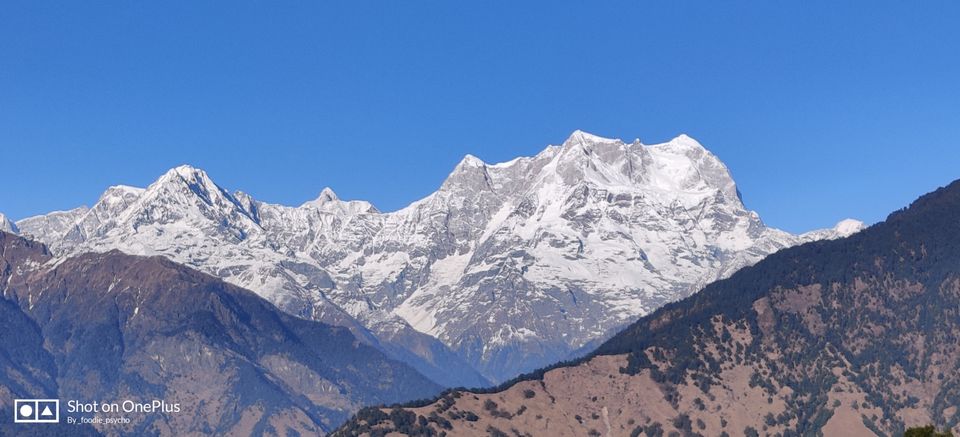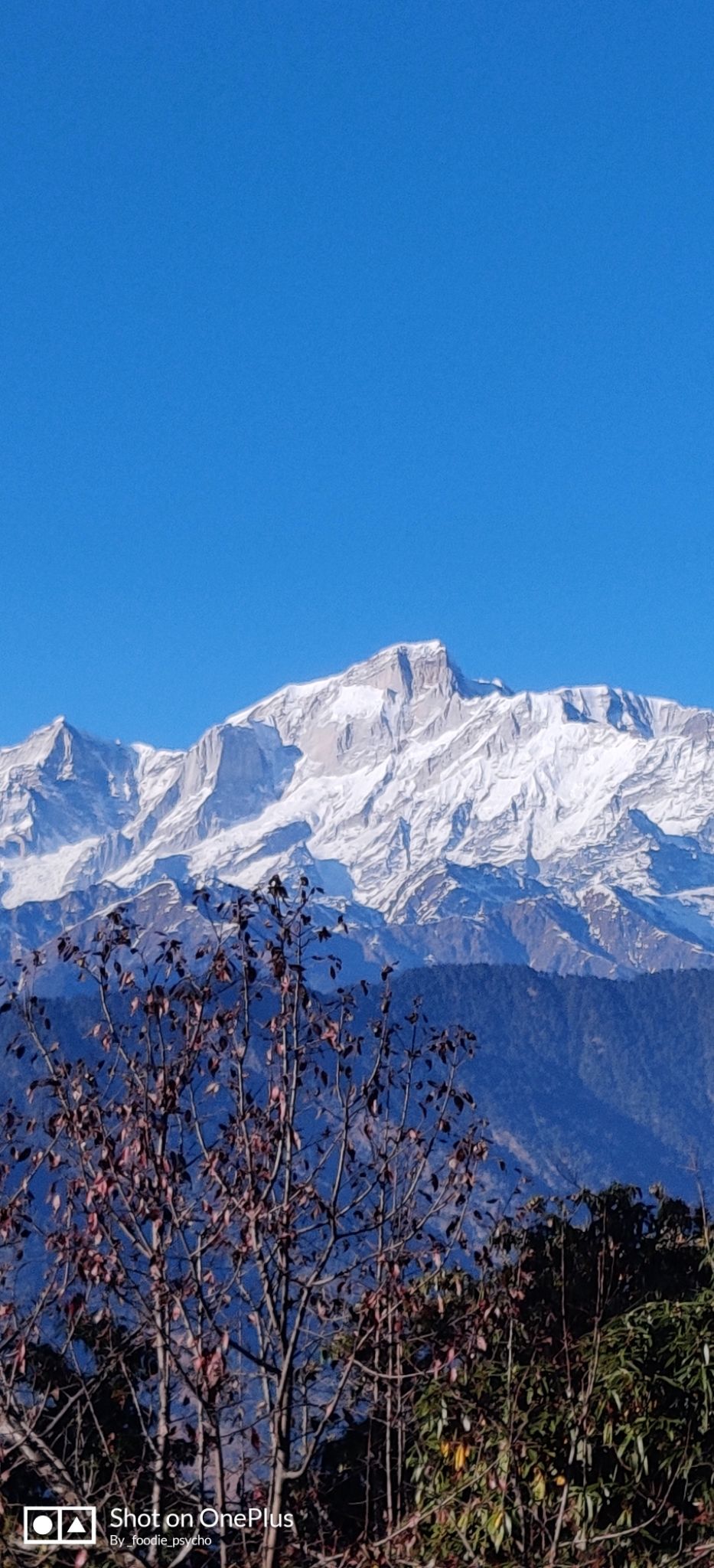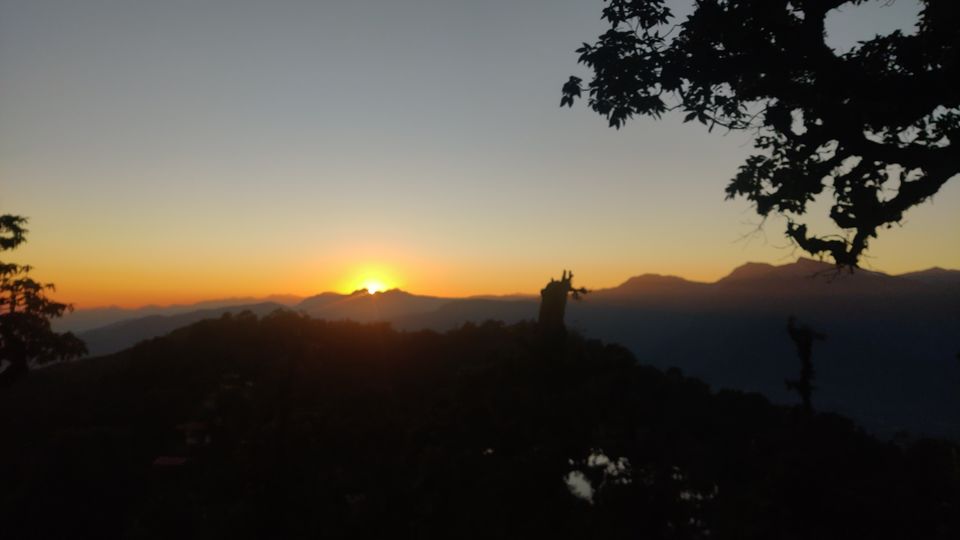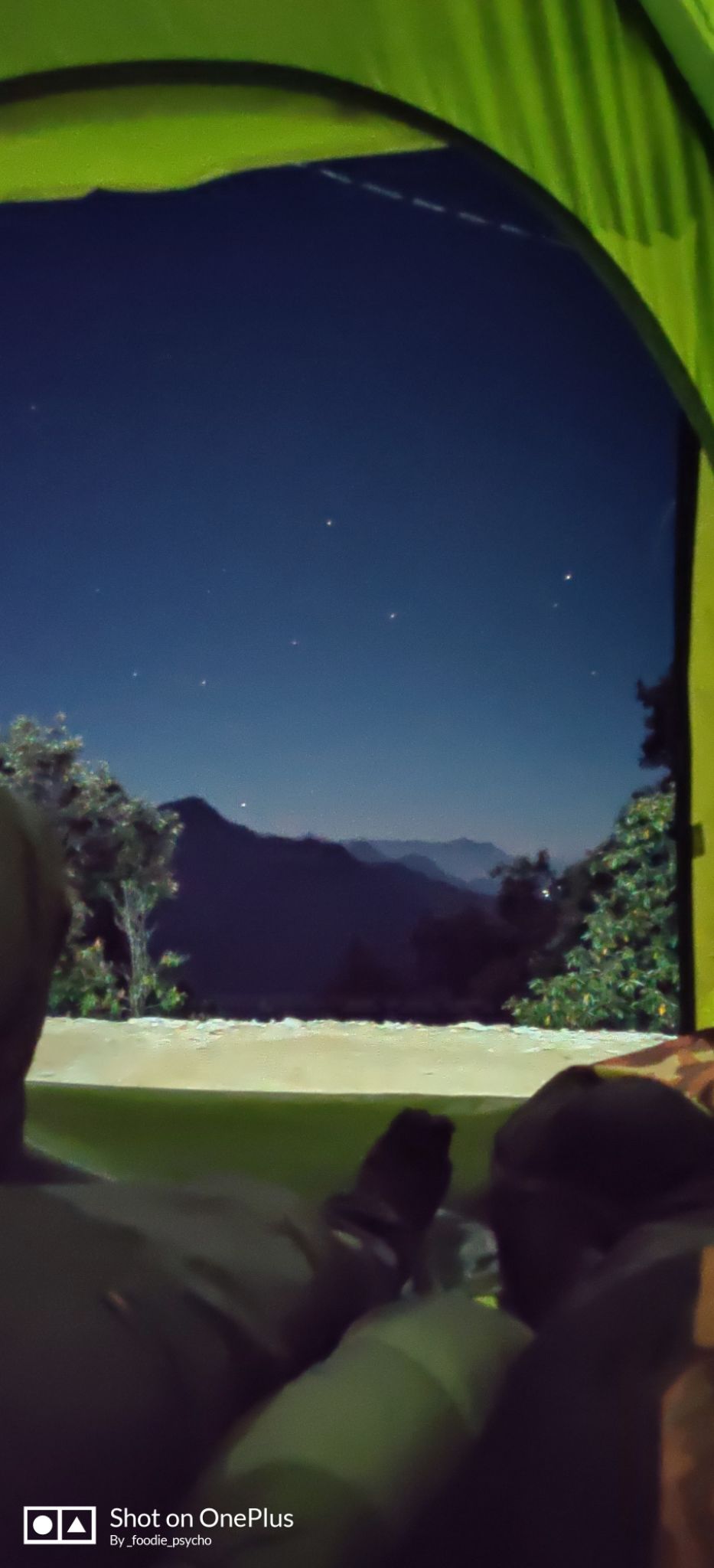 So the next day, the most tiring day of whole trek. We had to trek 20km from deoriatal to baniyakund. After breakfast, we started the trek early as it was more distance to cover. This route was full of ascend and descend, passing through rohini bugyal where we finally witnessed the first snow of our trek. We took halt there and had our packed lunch. After almost an hour of break we started the journey. There are 2-3 water points en route, which you find right before Rohini Bugyal, Akash Kamini Waterfall, and Bhrujgali. The trail continues leaving Forest Guest Lodge and maple trees behind. speed got slow because of health issue of fellow trekker. So it took us more time than planned. Till we reach it was almost dark, so we had to go by bus for 4km to reach the destination. Here we had dinner and went to room early, as tomorrow was our trek to summit, and we had to leave early.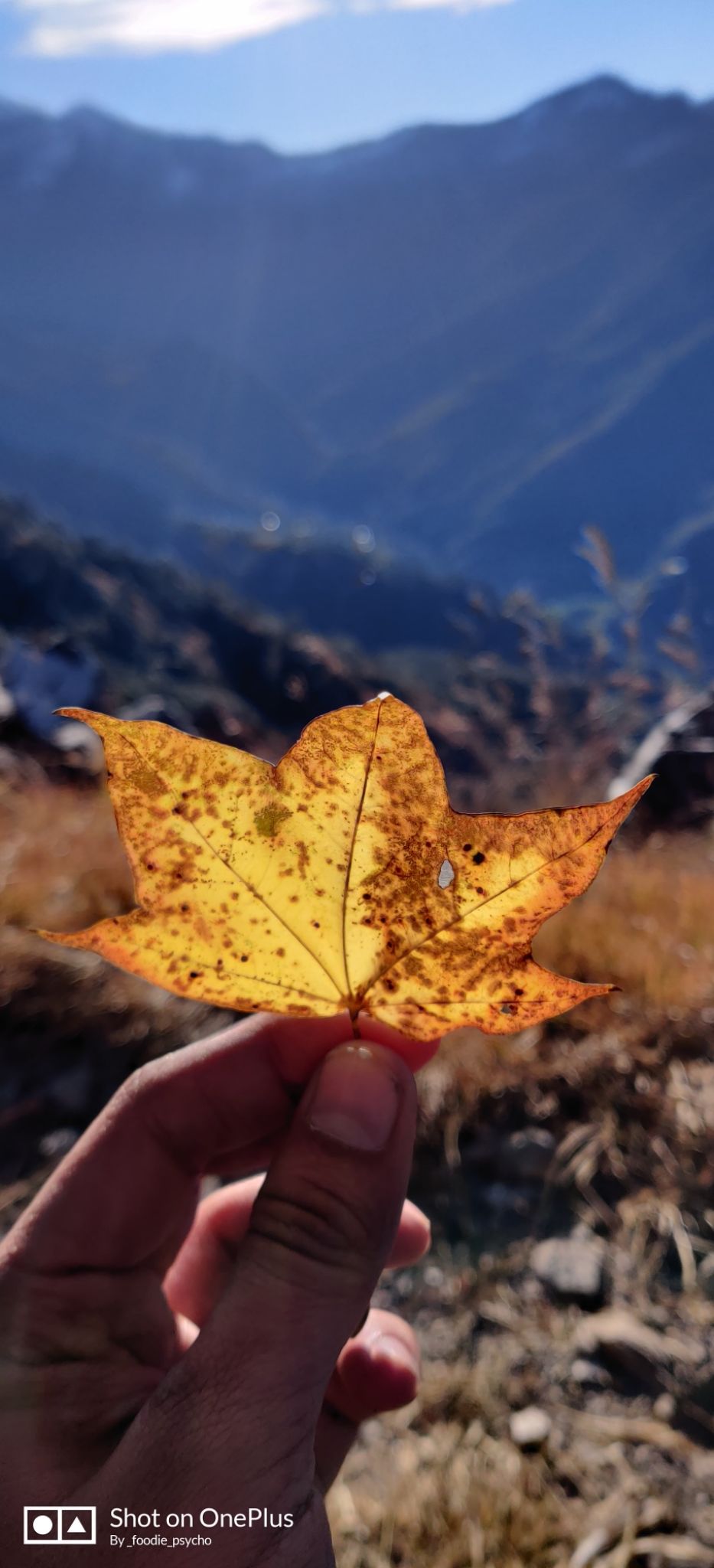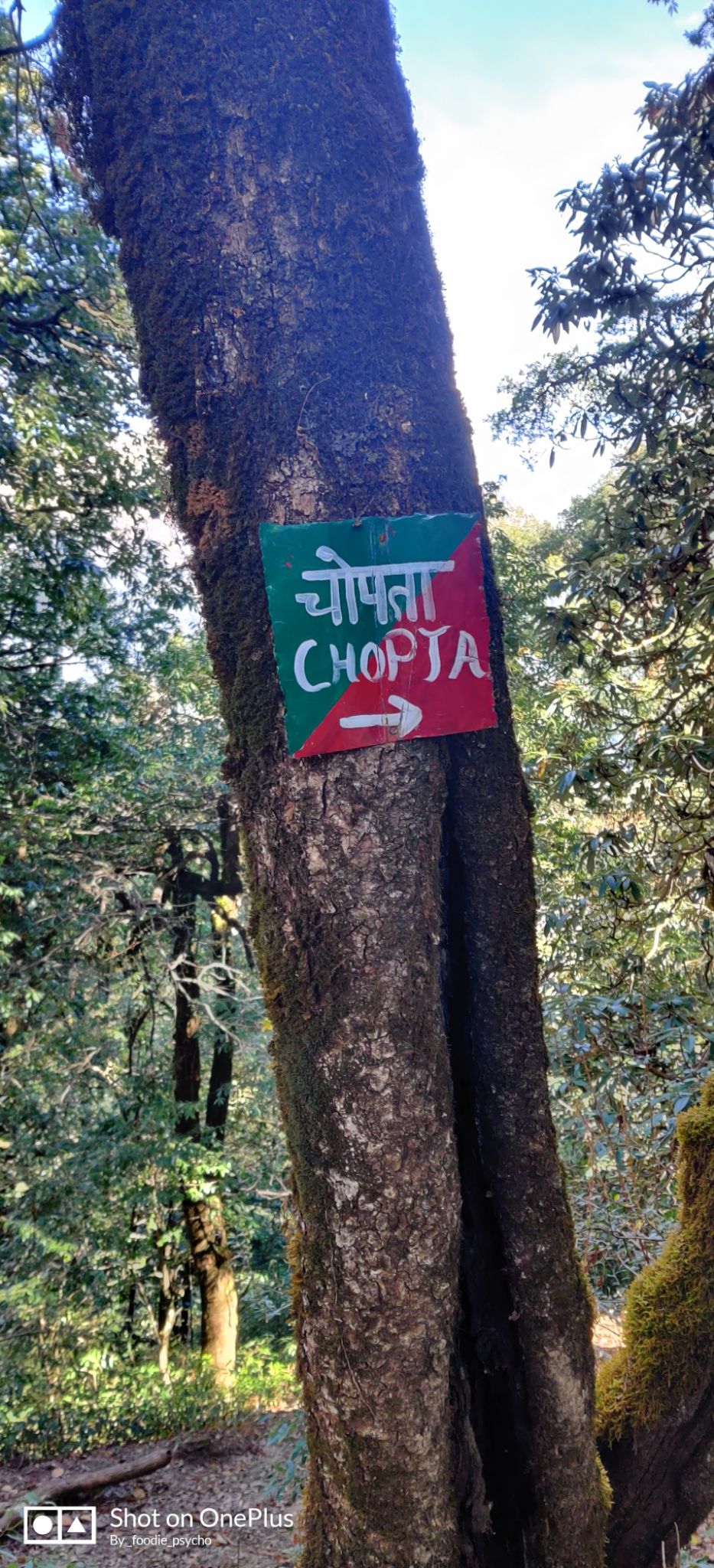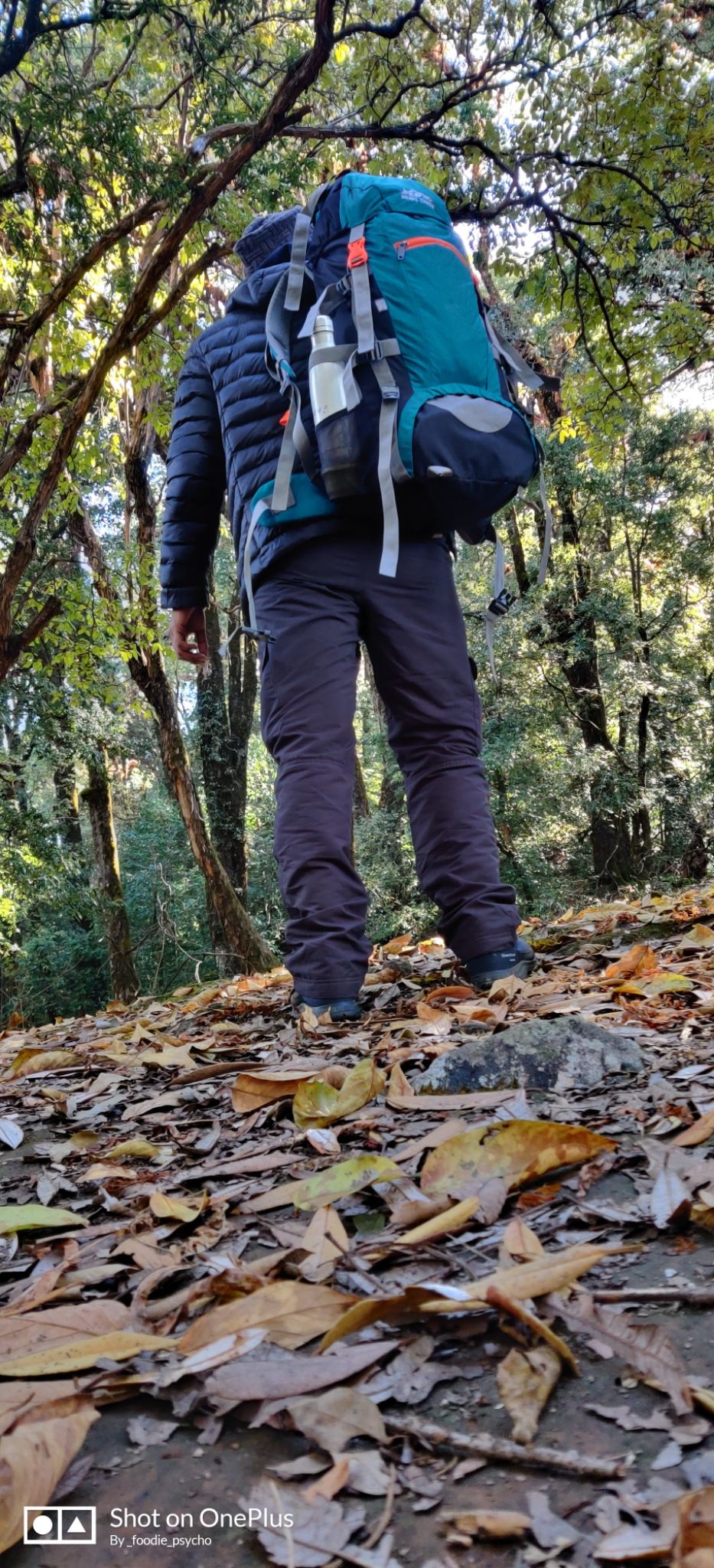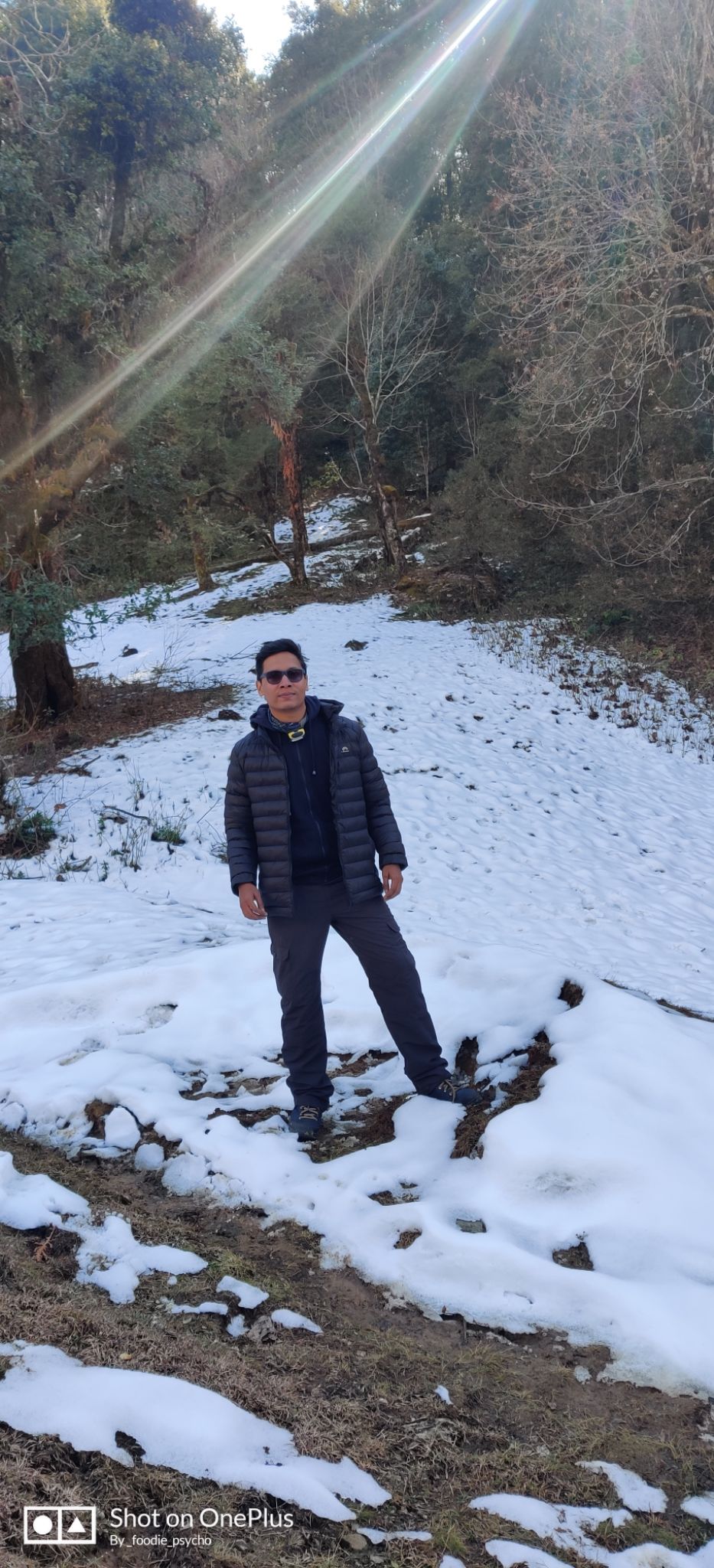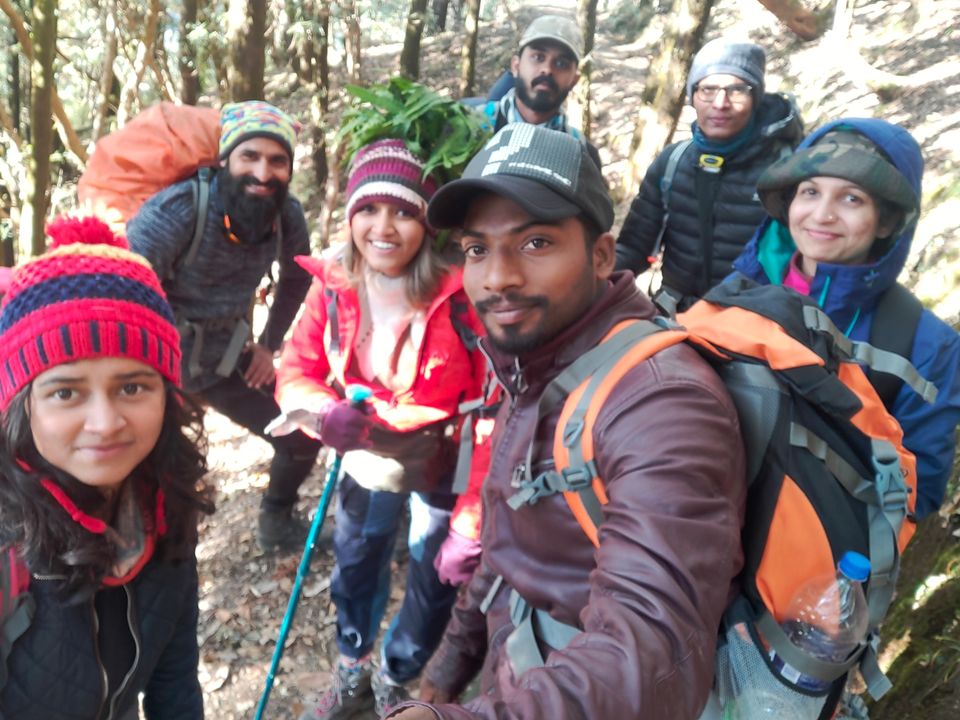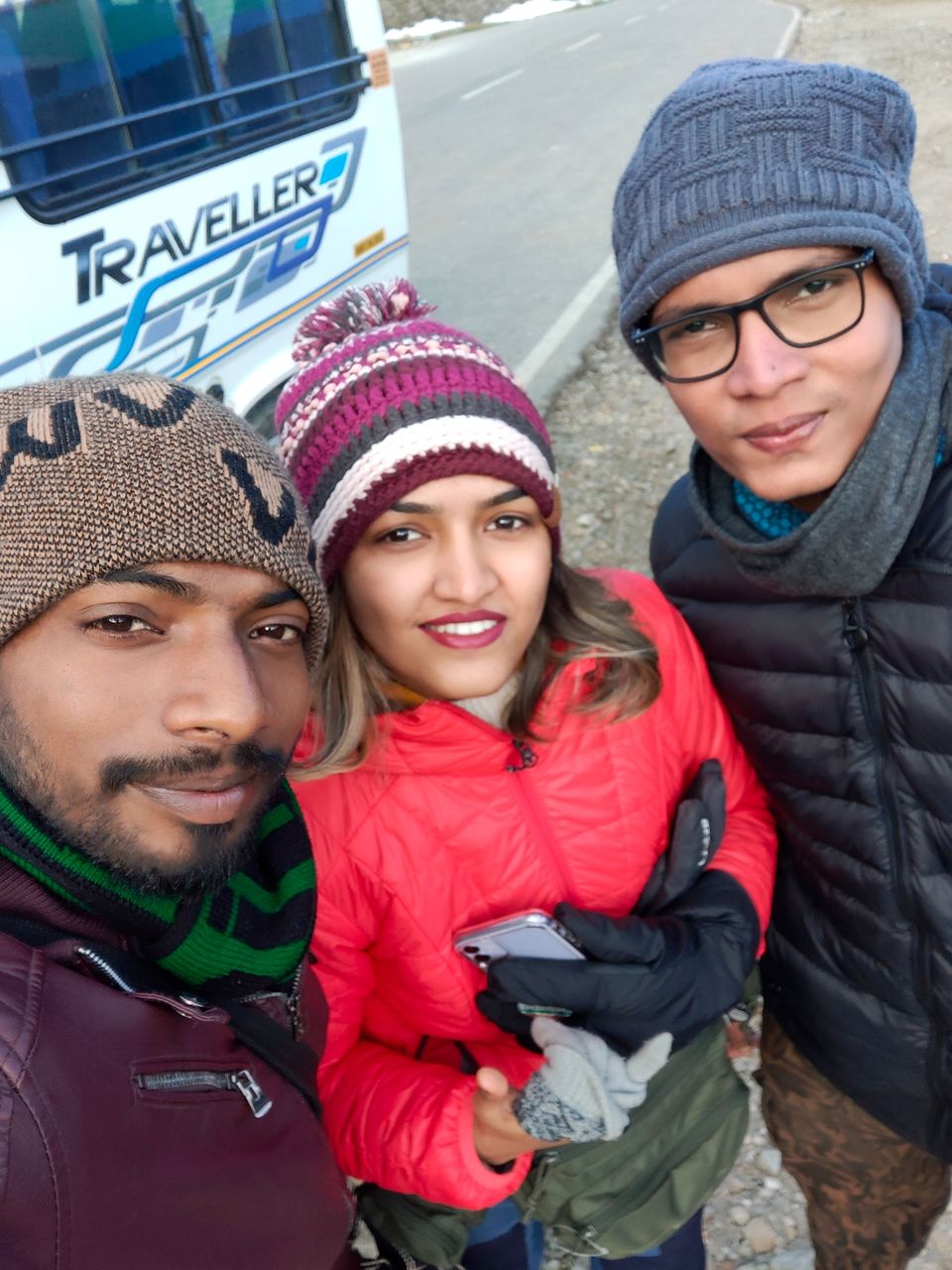 And finally the day of trek to summit arrived. We had our breakfast before 7am and left. The trek route surpasses the 1000-year-old Shiva temple. Sharp ascent and steep climb lead you to Chandrashila Peak located 8 km from Chopta; time taken is close to 5 hours. As it was the winter season, there was snow right from the start, making the trek slippery yet enjoyable. It was completely different feeling while walking through the snow along with scenic views. We decided to reach the chandrashila summit first, so we didn't take halt near the temple.
After all the snowy ascend we finally reach the summit, and trust me it was the greatest feeling to be on the top. Seriously on the 13500ft with all the clear views of mightiest peaks like Nanda Devi, Trishul, Nandaghunti, Kamet, Dunagiri, Chaukhamba, Kedardome, Thalaysagar, Gangotri ranges, Jahanukut etc. We spent some time there, clicking pictures and getting those vibes.
We didn't want to get down but we had to. While descending we visited the tungnath temple and had our packed lunch.
Tungnath is the highest Shiva temple in the world[and is one of the five temples from panch kedar. The Tunganath (literal meaning: Lord of the peaks) mountains form the mandakini and alaknanda river valleys. It is located at an altitude of 3,680 m (12,073 ft), and just below the peak of chandrashila. The temple is believed to be 5000 years old and is the third (Tritiya Kedar) in the pecking order of the Panch Kedars. It has a rich legend linked to the pandavas.
After some photoshoot and relax begun the main task, descend through the snow. As it was almost 3 ft snow, the descend made tough but totally the memorable one. I slipped 2-3 times but the one where I slipped and fell down and took trek leader down with me also was the most thrilling moment. But then we almost got aware how to descend and we came by doing skate. It was hell lot of an awesome experience.
So then came back to our tents for dinner and got our certificates. Shared our experiences throughout the trek.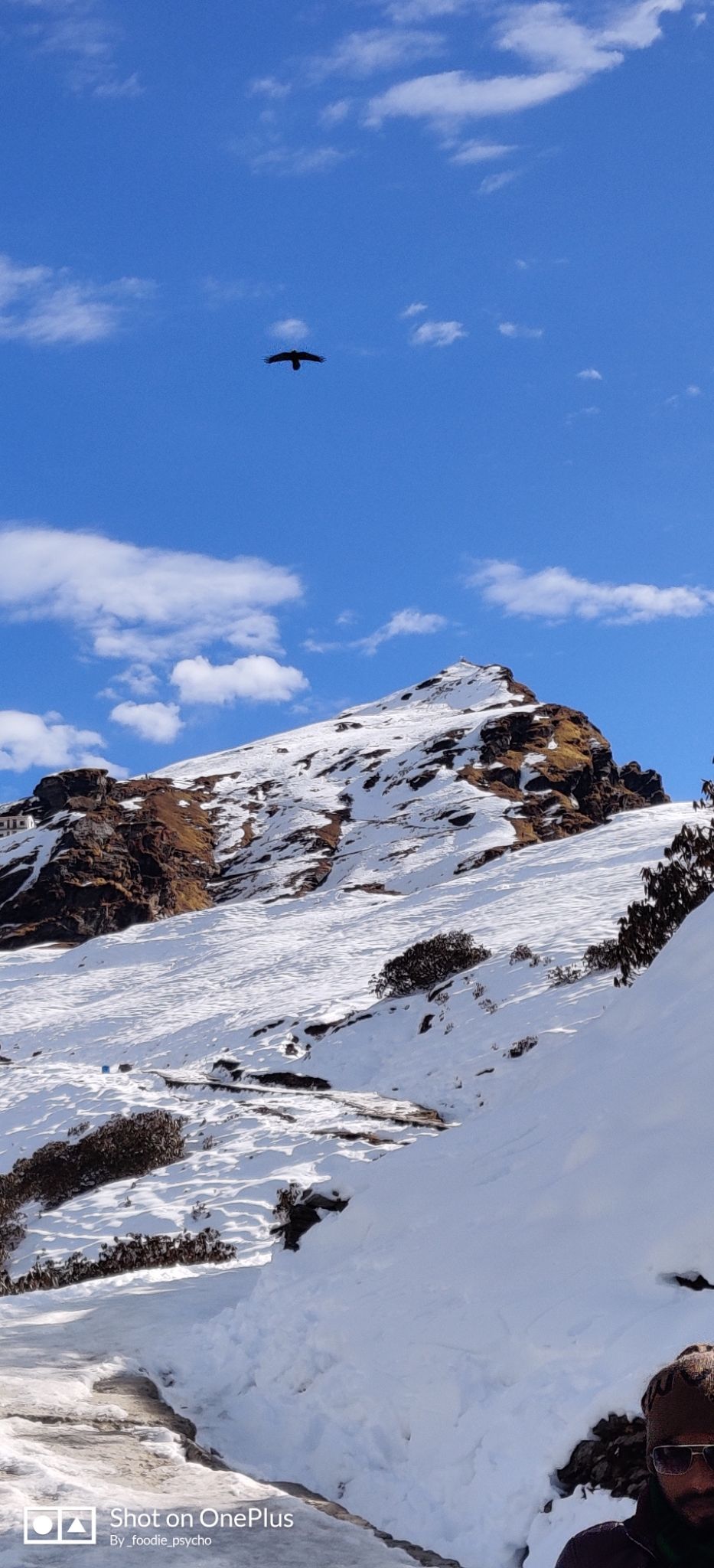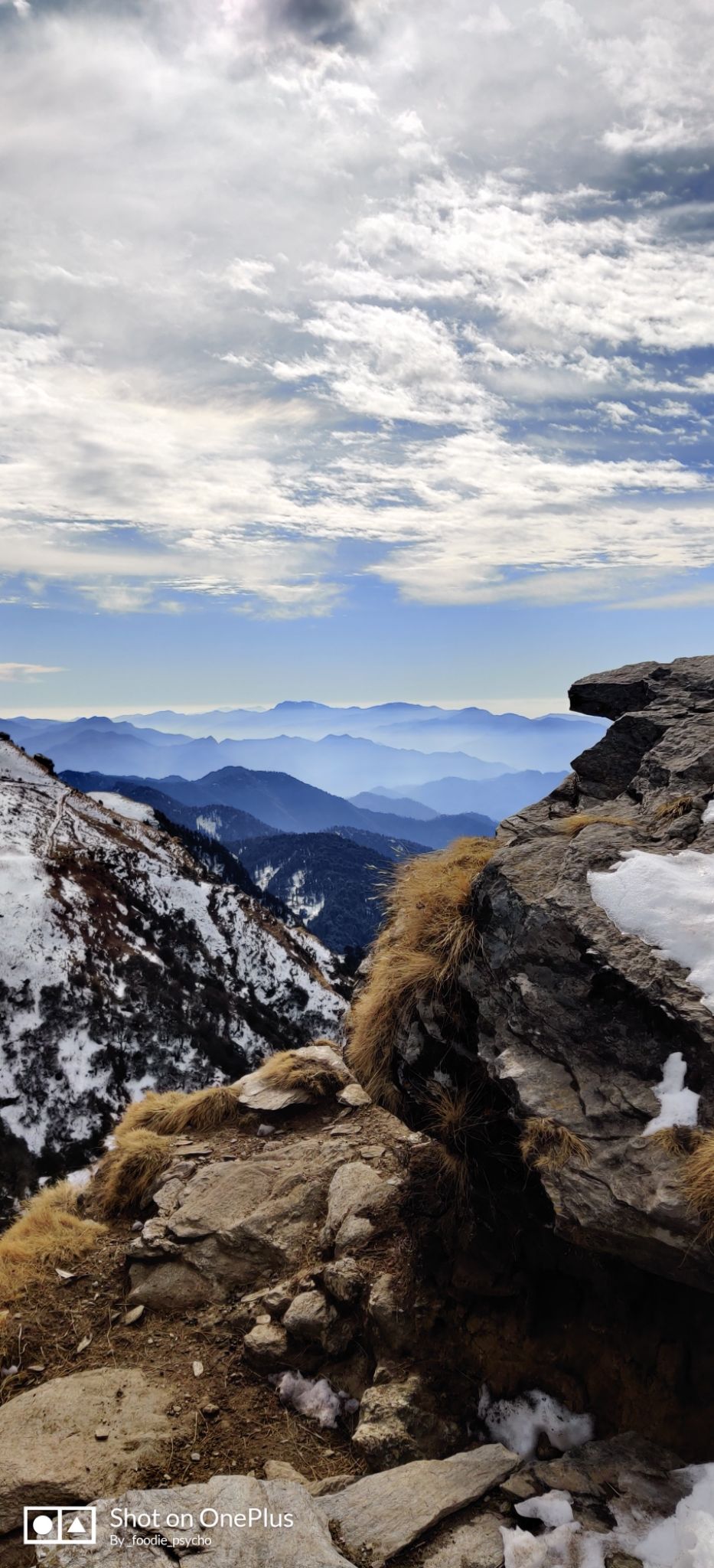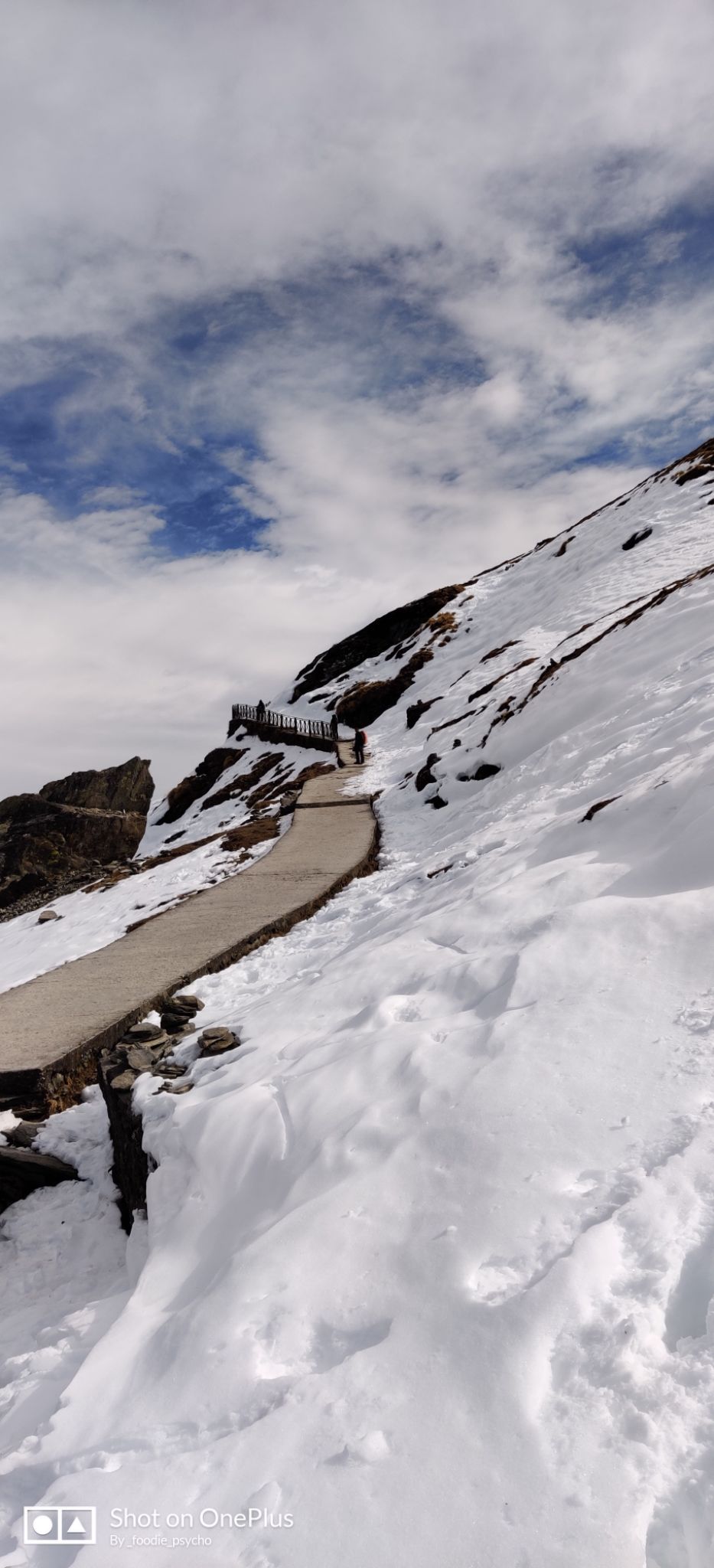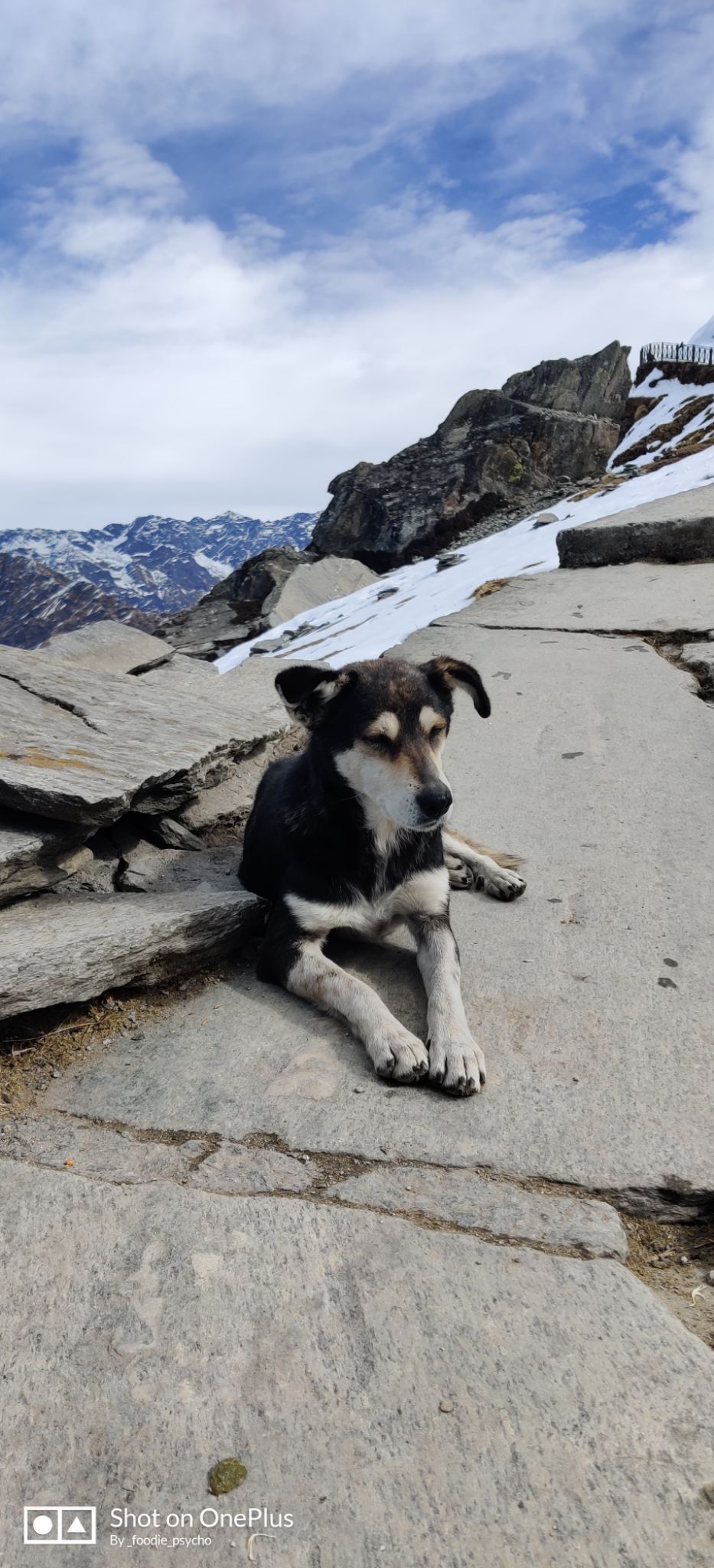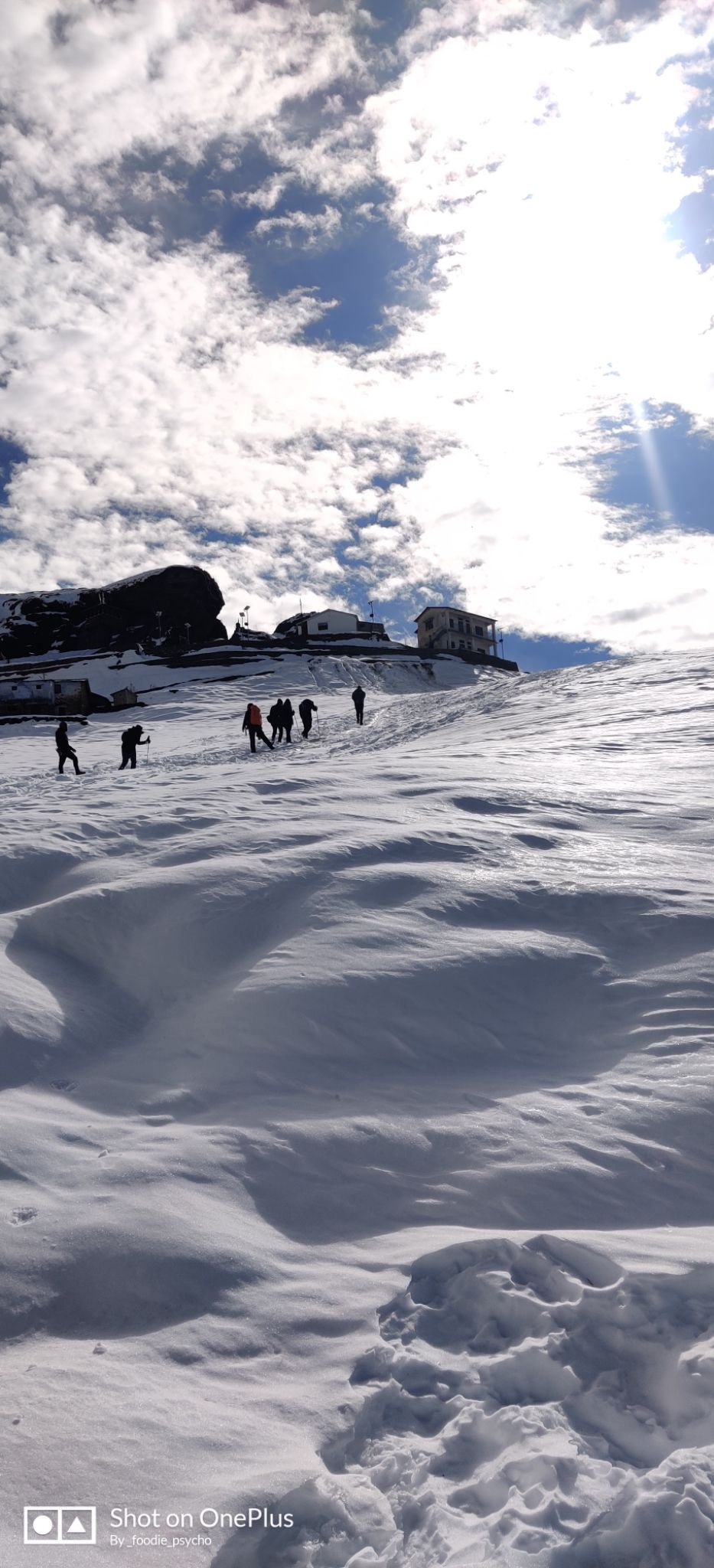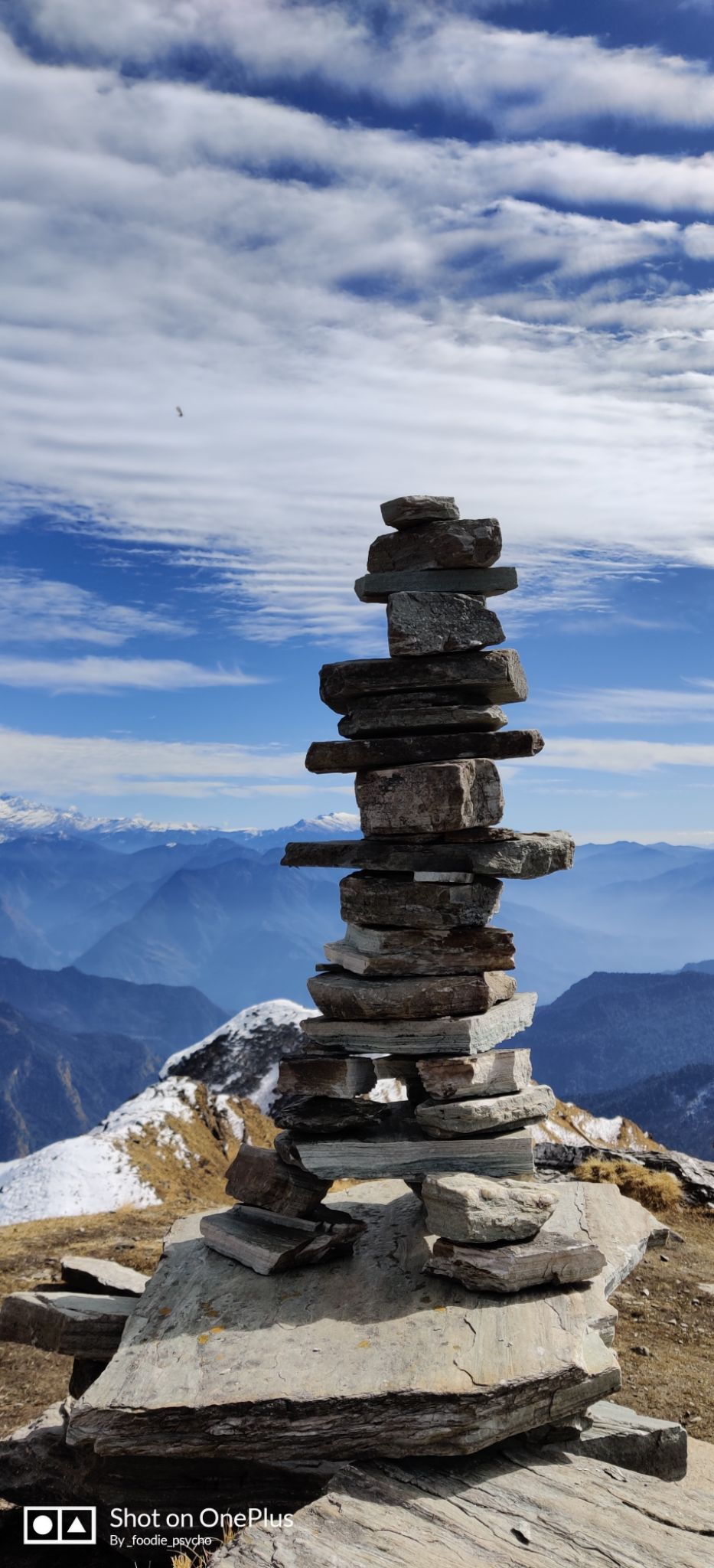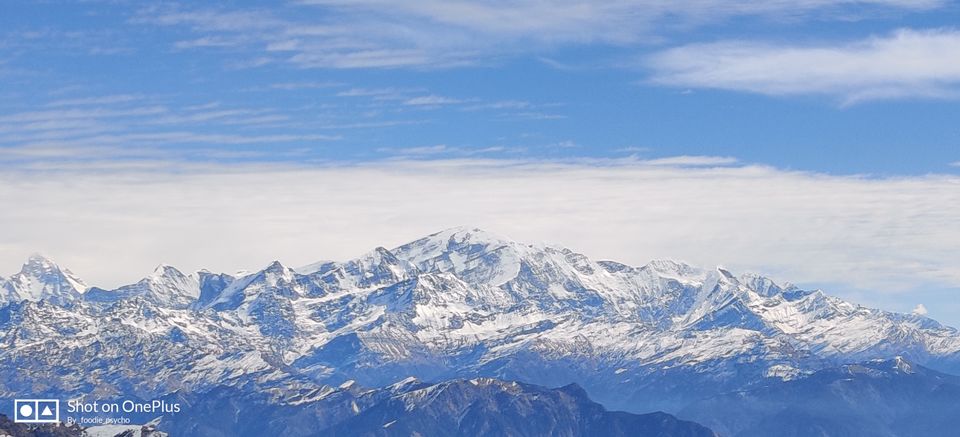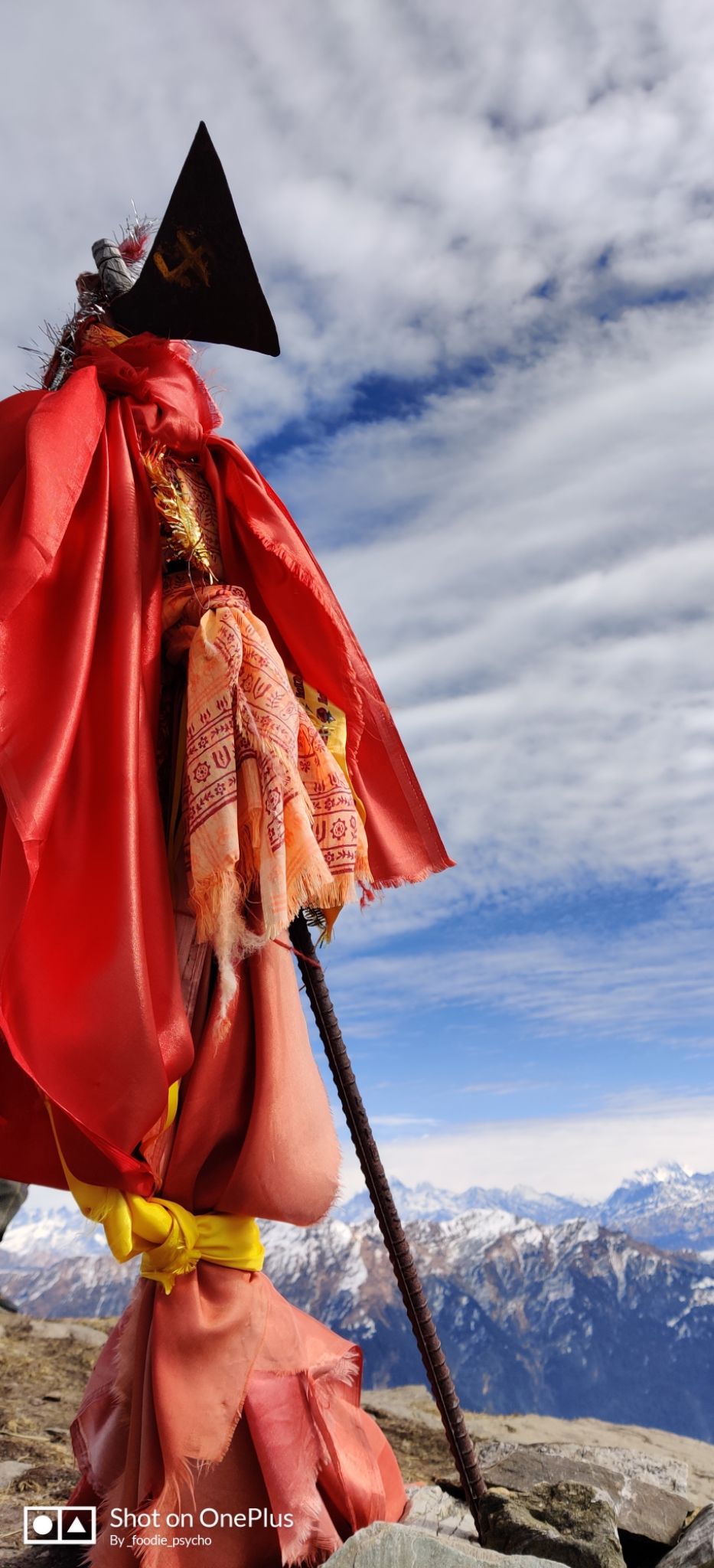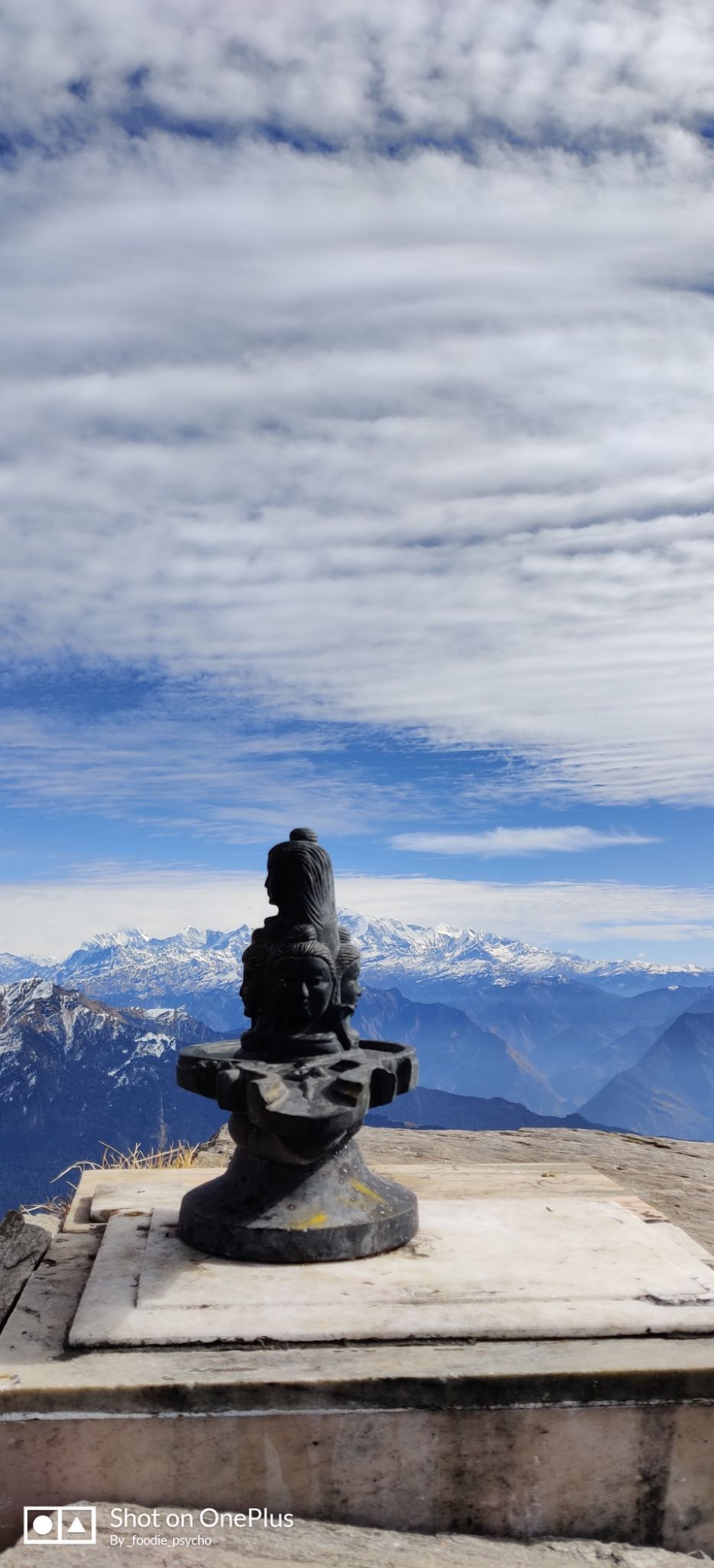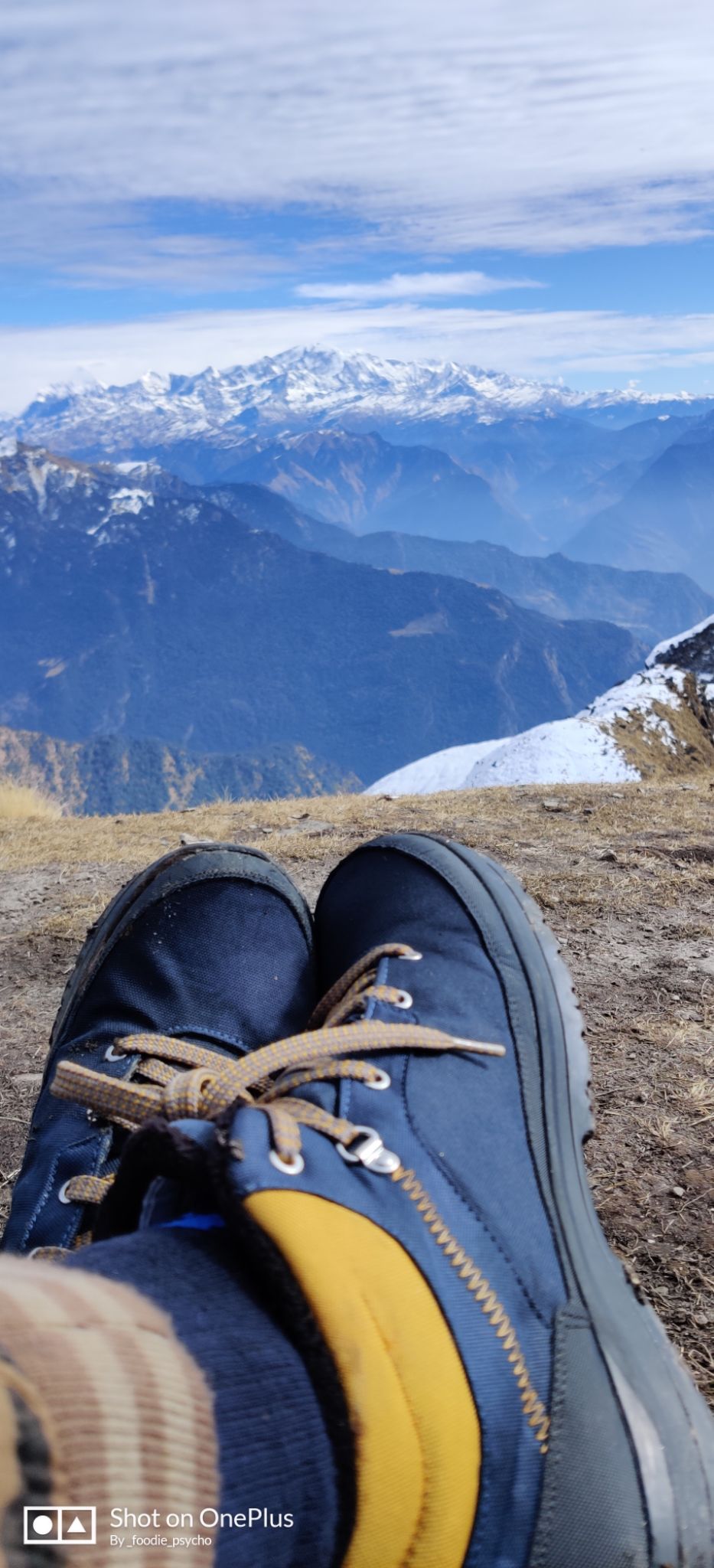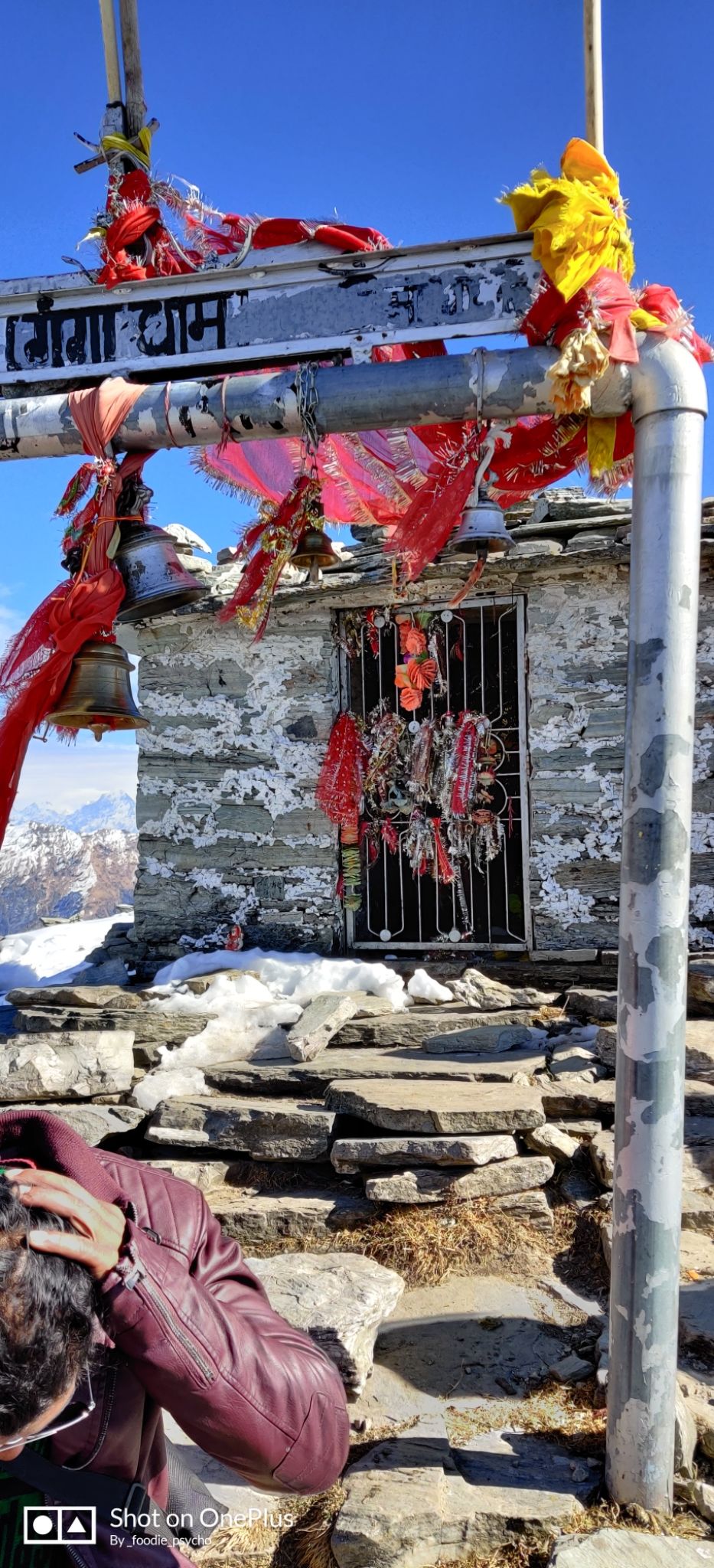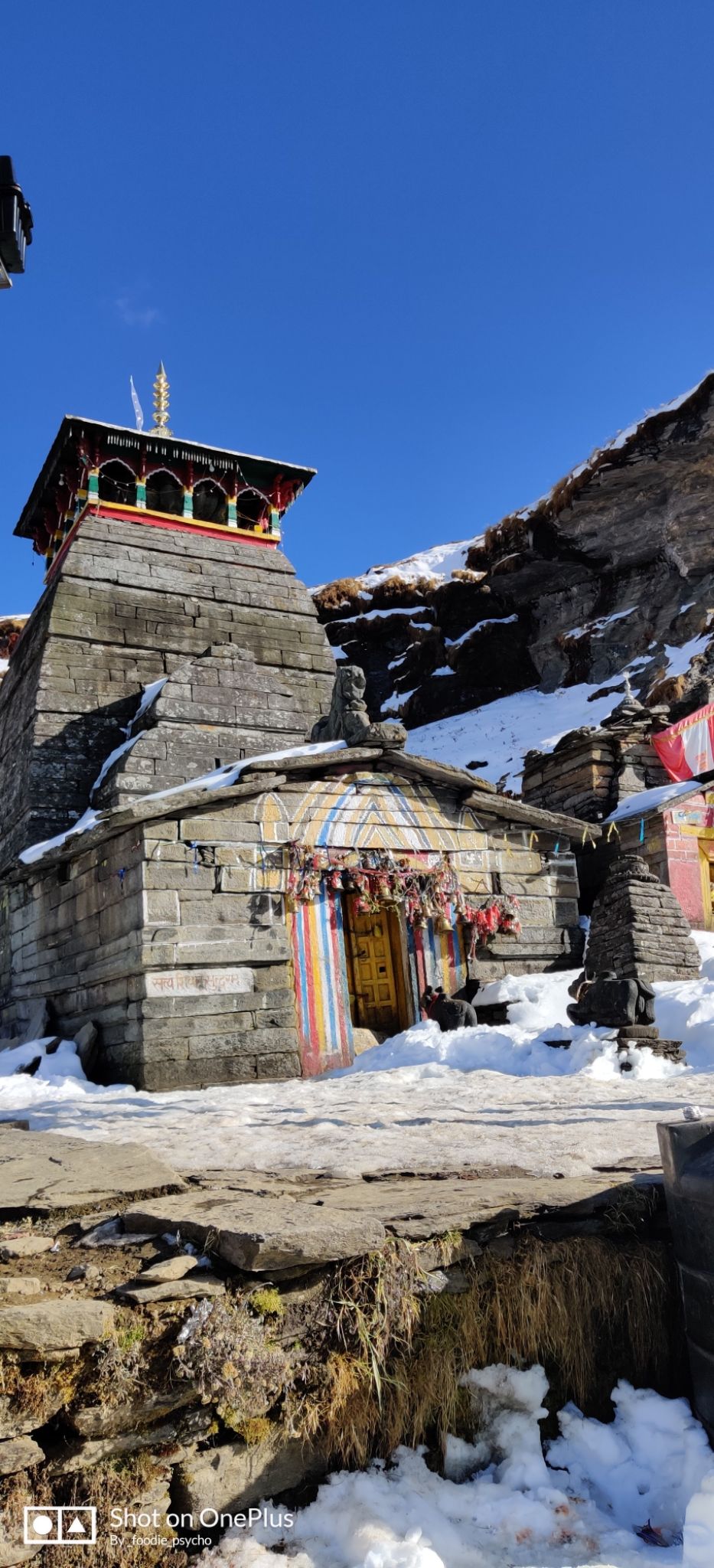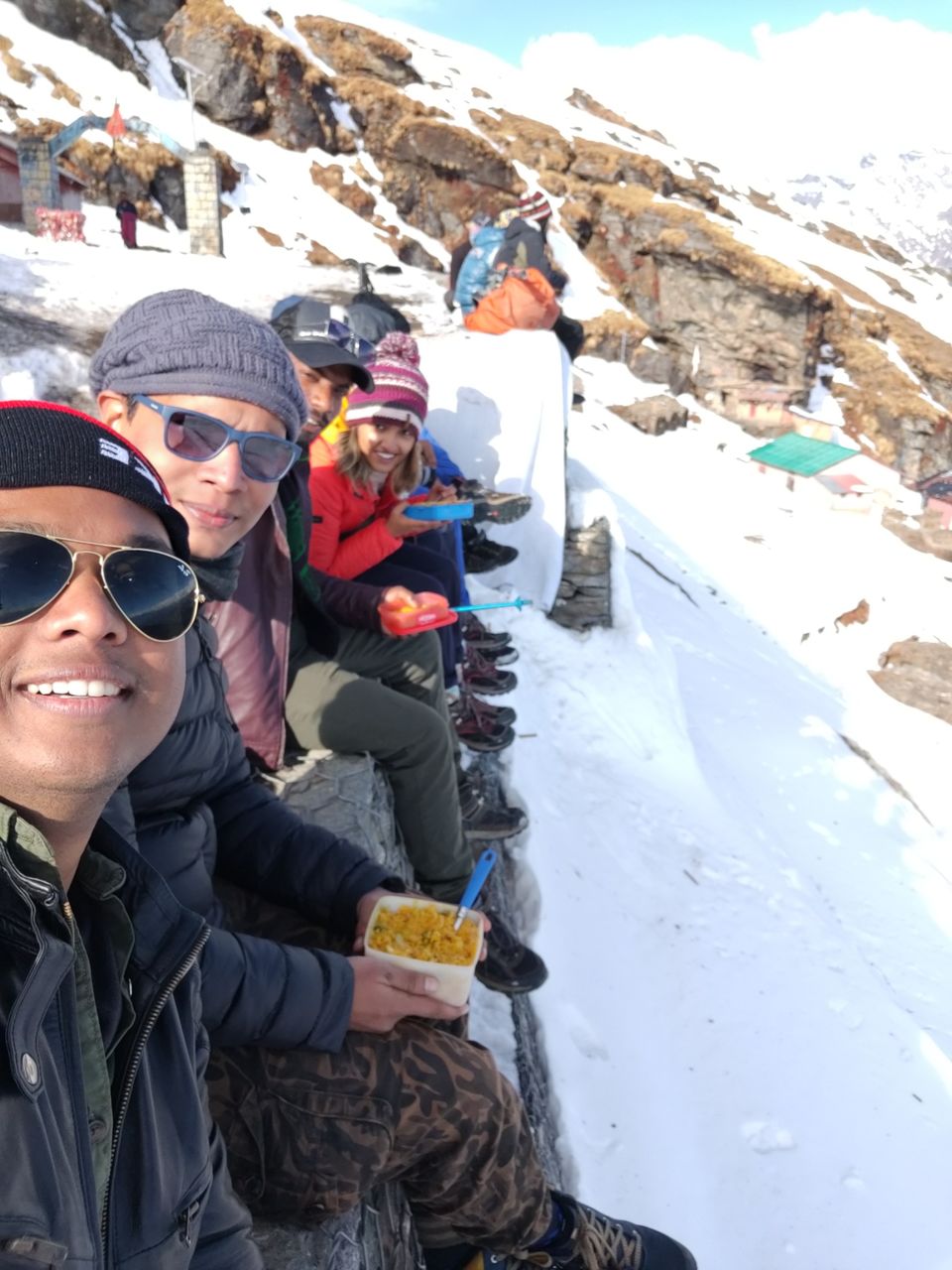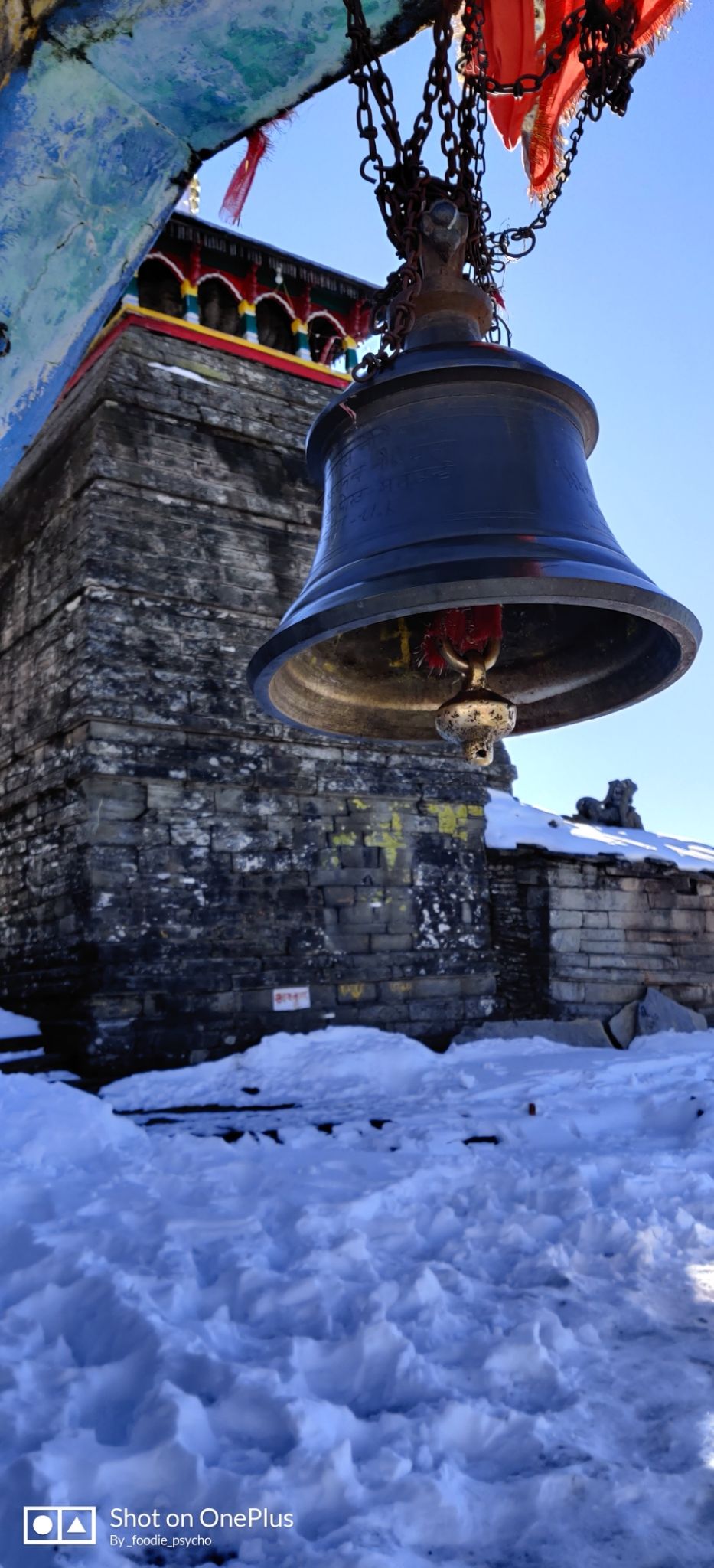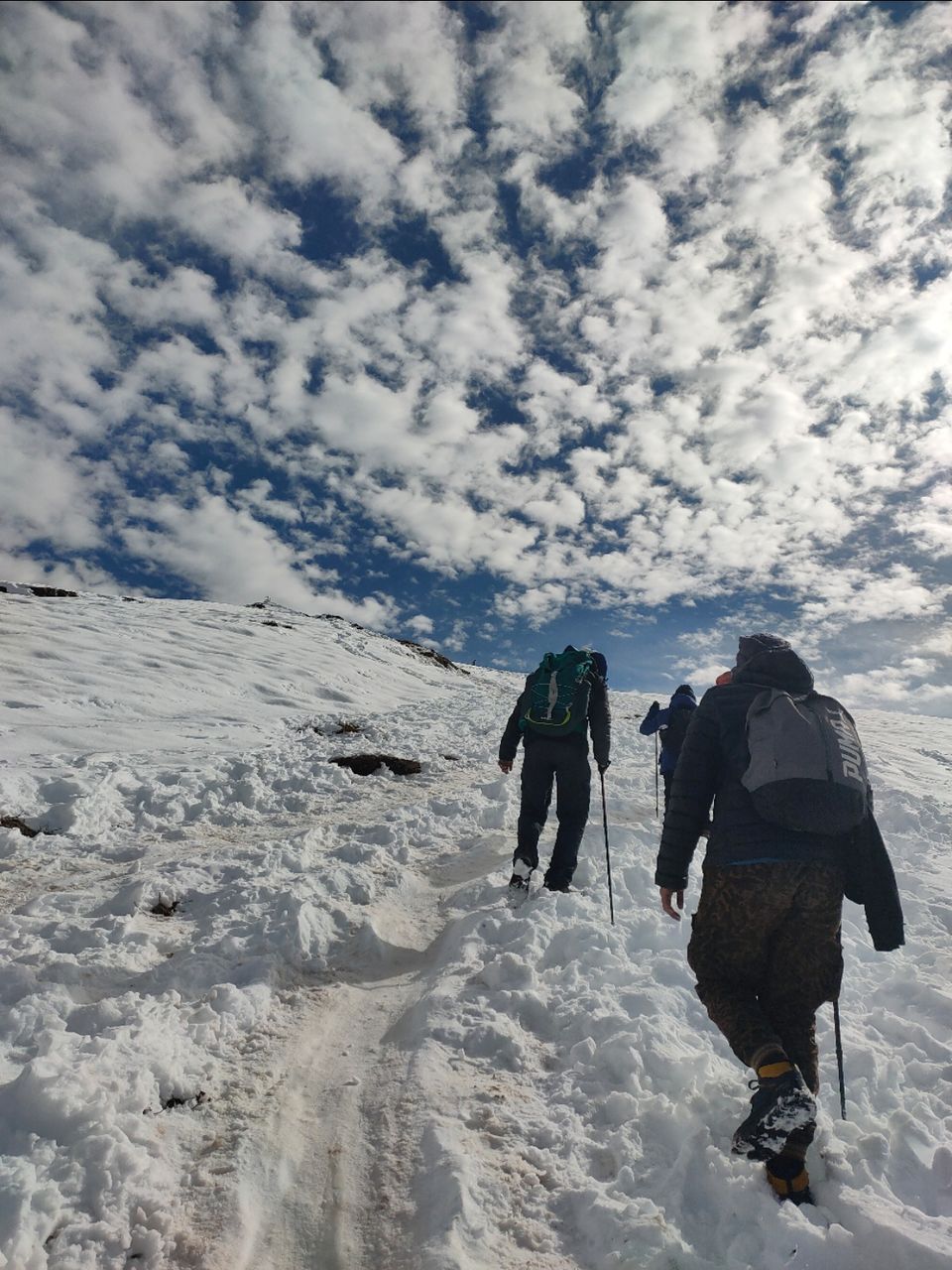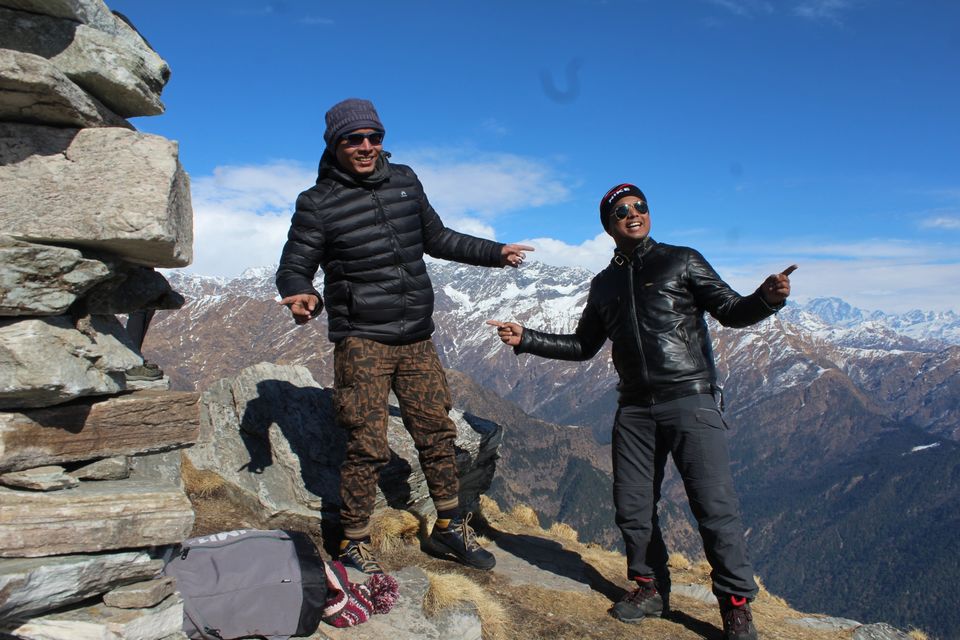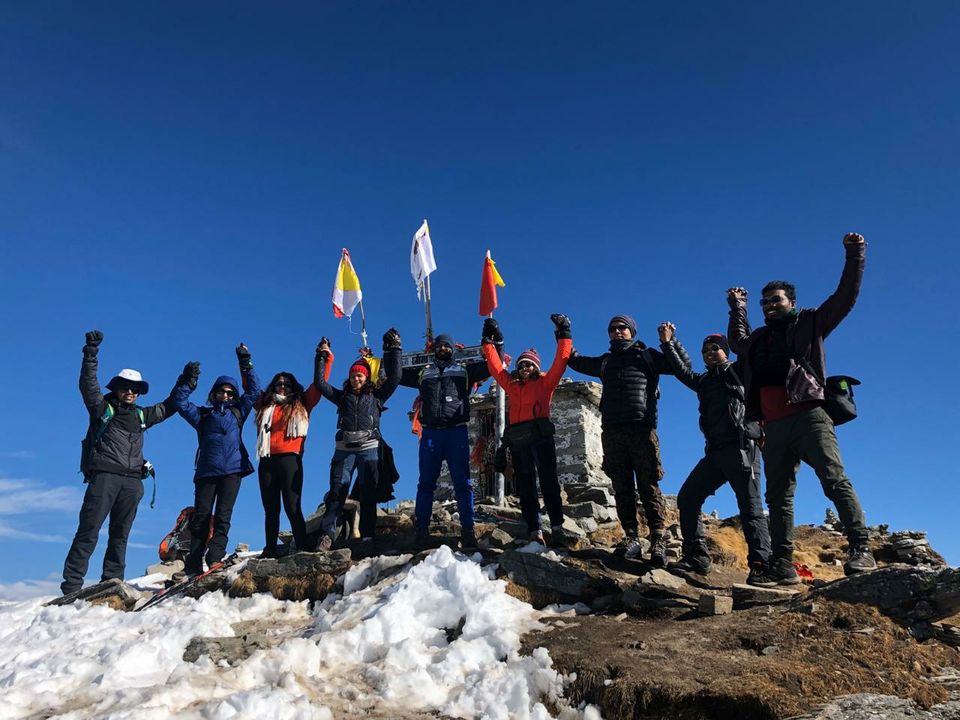 This day was bus travel from baniyakund to haridwar.
We left so early (5 am) to reach the destination on time. Enroute we took halt for breakfast and lunch. Whole journey we were just sharing pictures as this was the last day of the trek. We reached rishikesh by 3pm and had our last goodbye hugs with co-trekkers, trek leaders and the loving mamu (bus driver). Mamu made the whole journey energetic with his local songs in the bus.
I already had booking in rishikesh as I decided to stay for the day. Two of fellow trekkers joined me for the next adventure. We went to hotel and finally took bath after 4 days. Then we left to explore the rishikesh. Ate some local food and did shopping.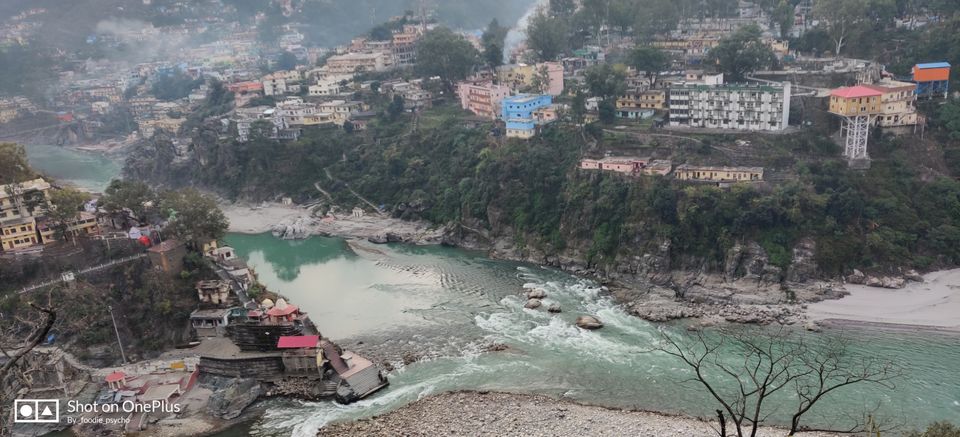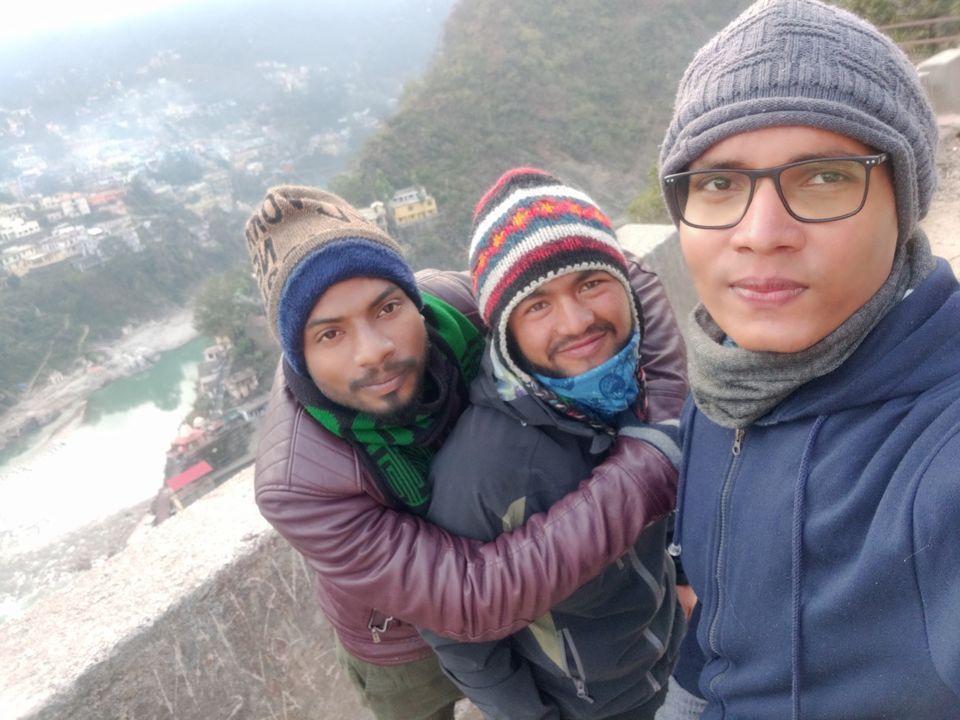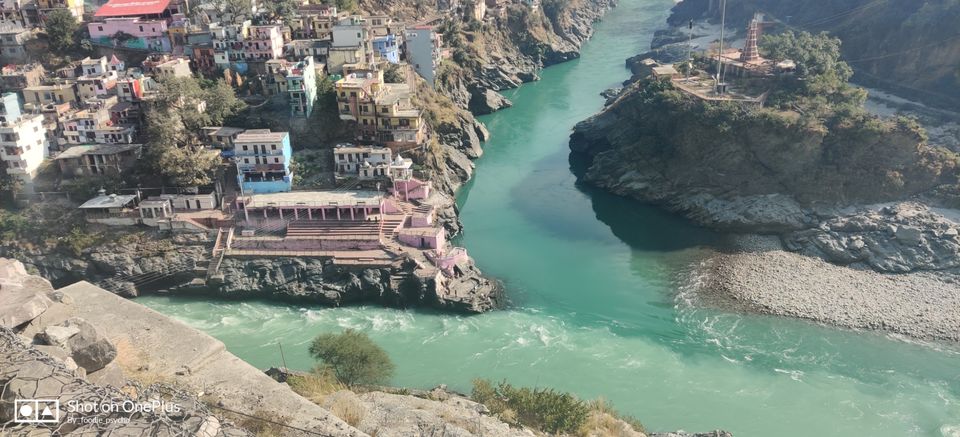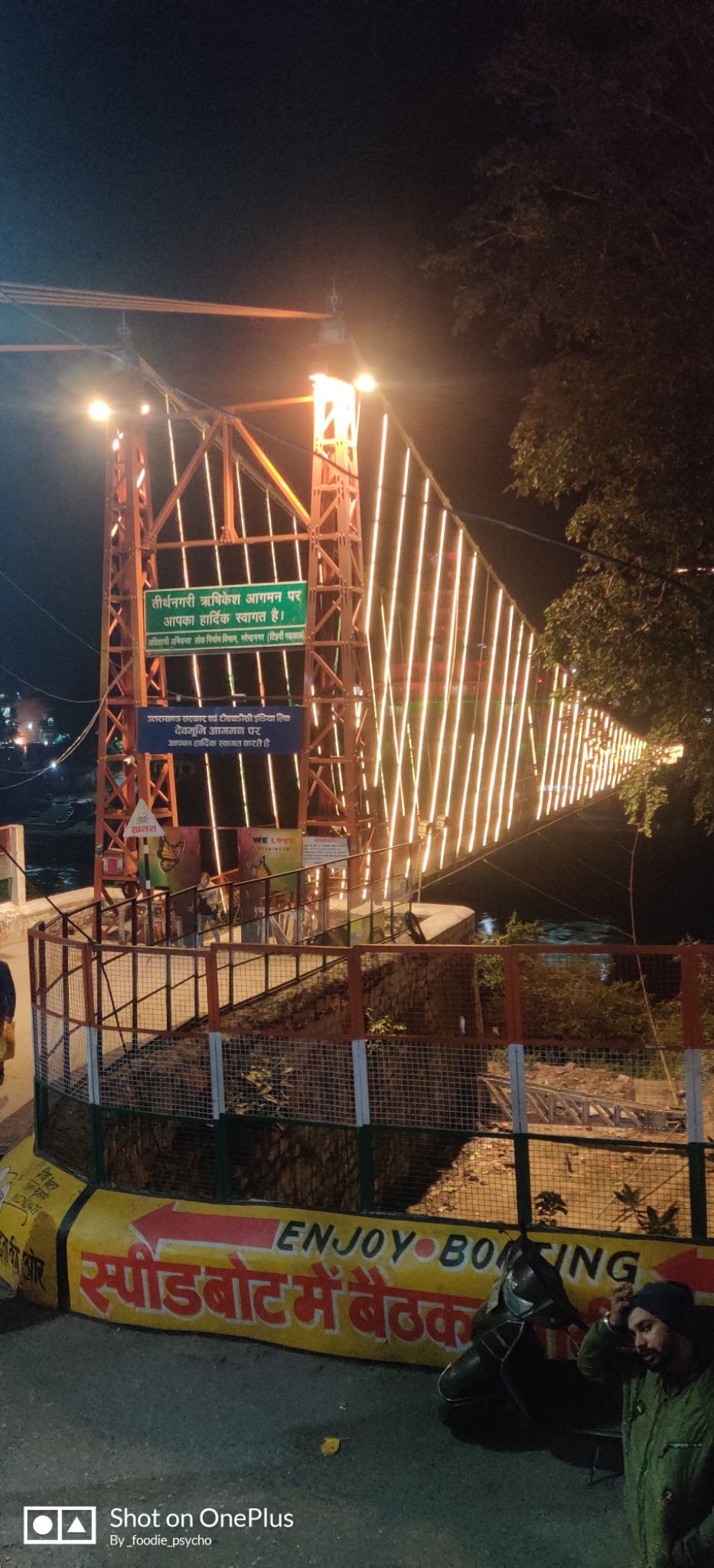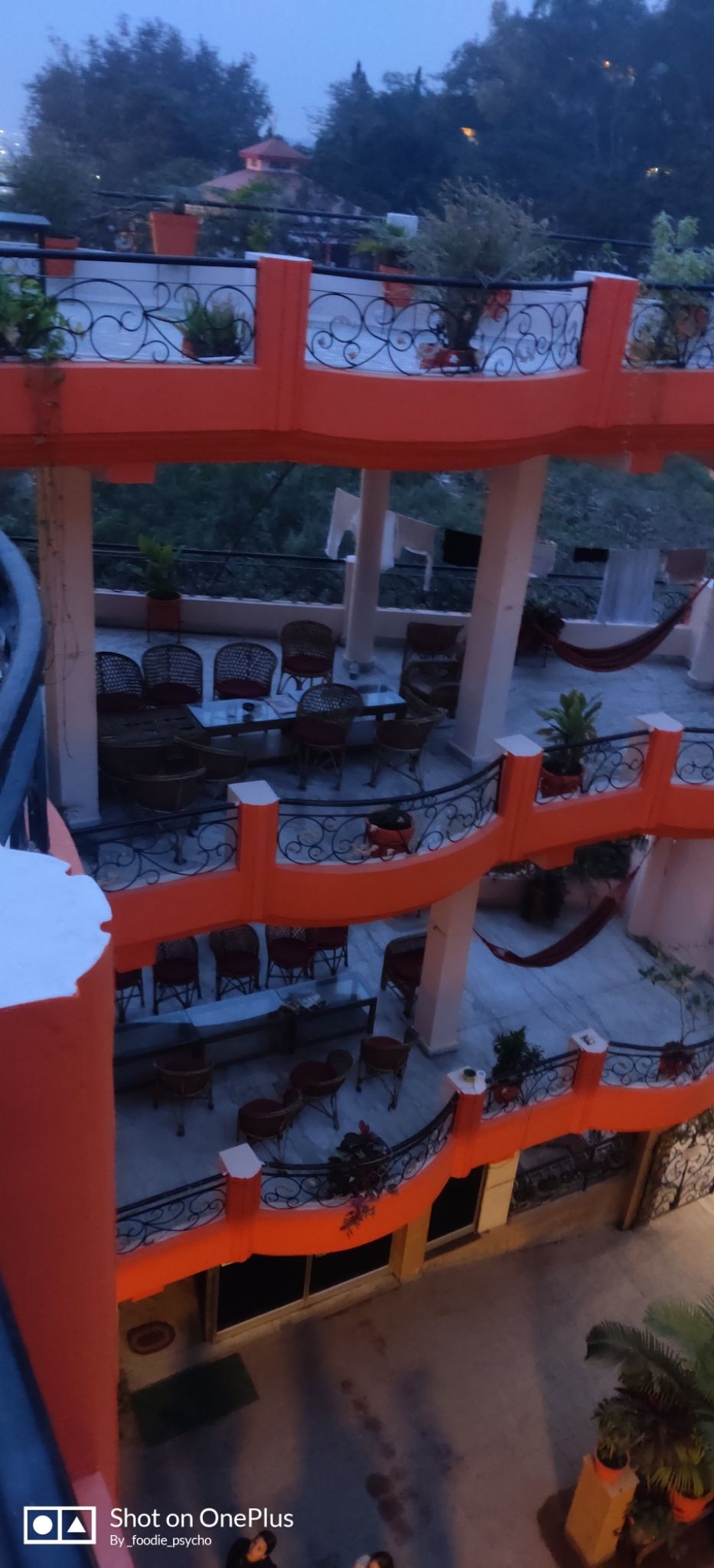 After long time I slept a little longer. Then I visited laxman jhula and nearby temples. Rishikesh is a city in the Himalayan foothills beside the Ganges River. The river is considered holy, and the city is renowned as a center for studying yoga and meditation. Temples and ashrams (centers for spiritual studies) line the eastern bank around Swarg Ashram, a traffic-free, alcohol-free and vegetarian enclave upstream from Rishikesh town.
Then I headed towards the one more adventurous event, river rafting in ganga river. The most thrilling experience. I was planning to do this for long long time and finally it happened. I did 16km with grade 3 level which took two and half hour approximate. And also it was bit raining that day so it was too cold to handle. But still I managed to go in the river.
Then I ran towards my hotel and packed bags as I had to travel Delhi overnight. So took bus from rishikesh to Delhi.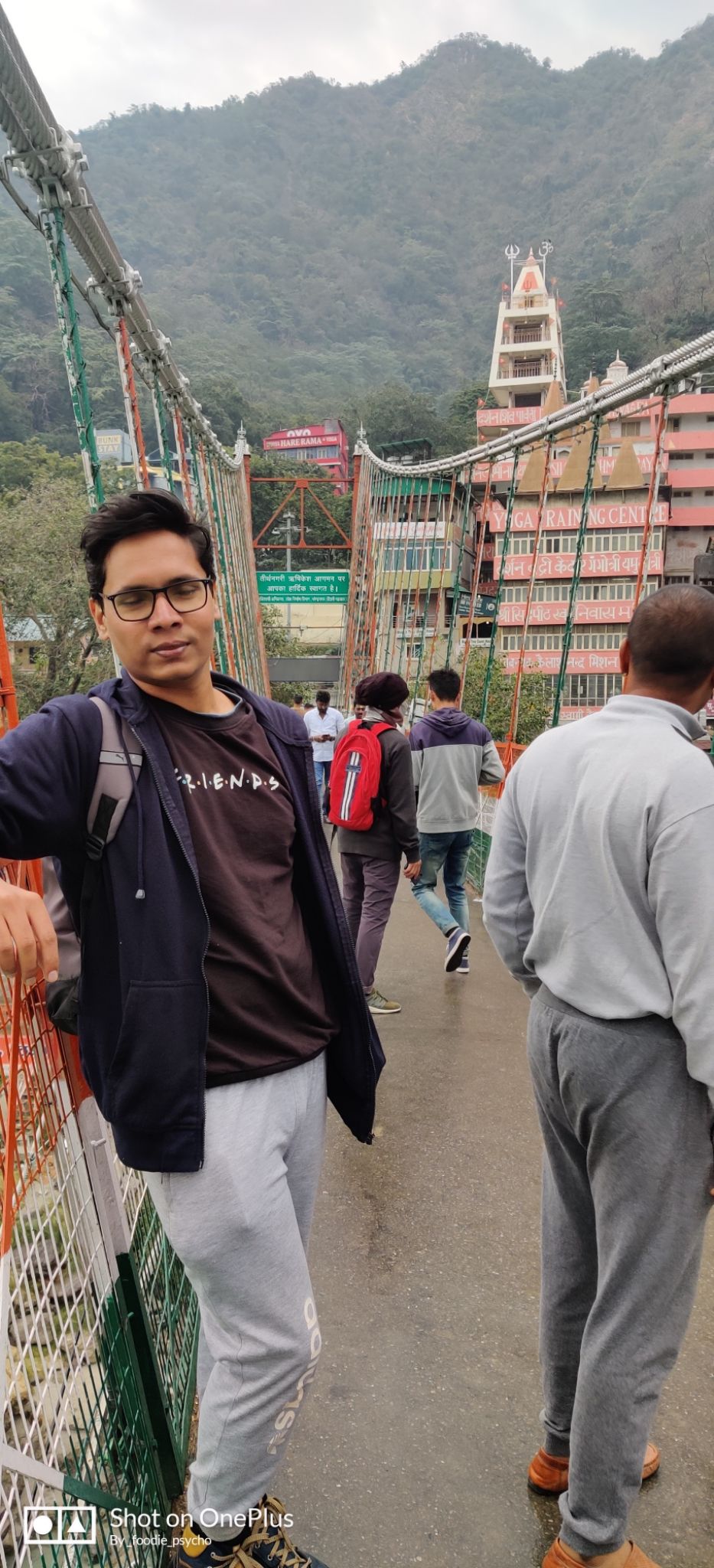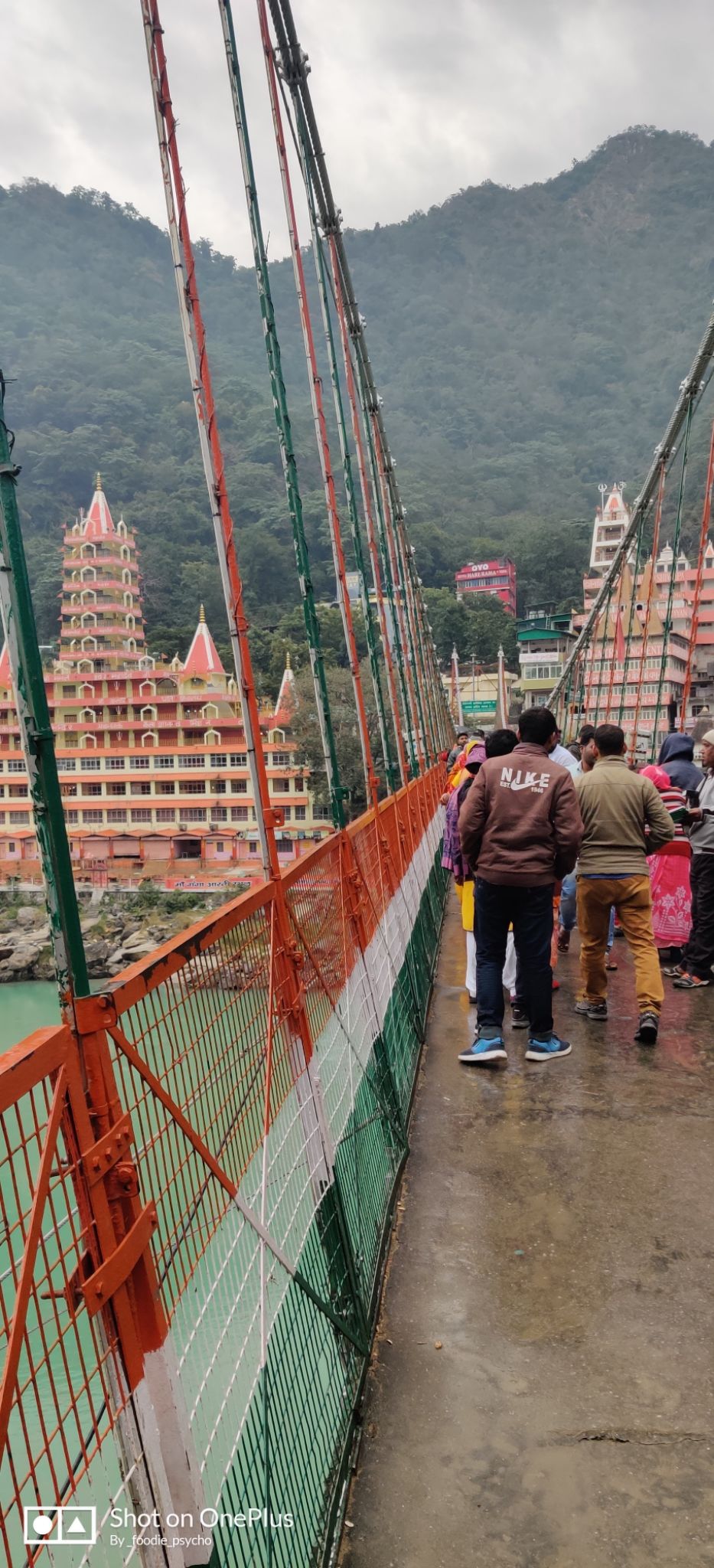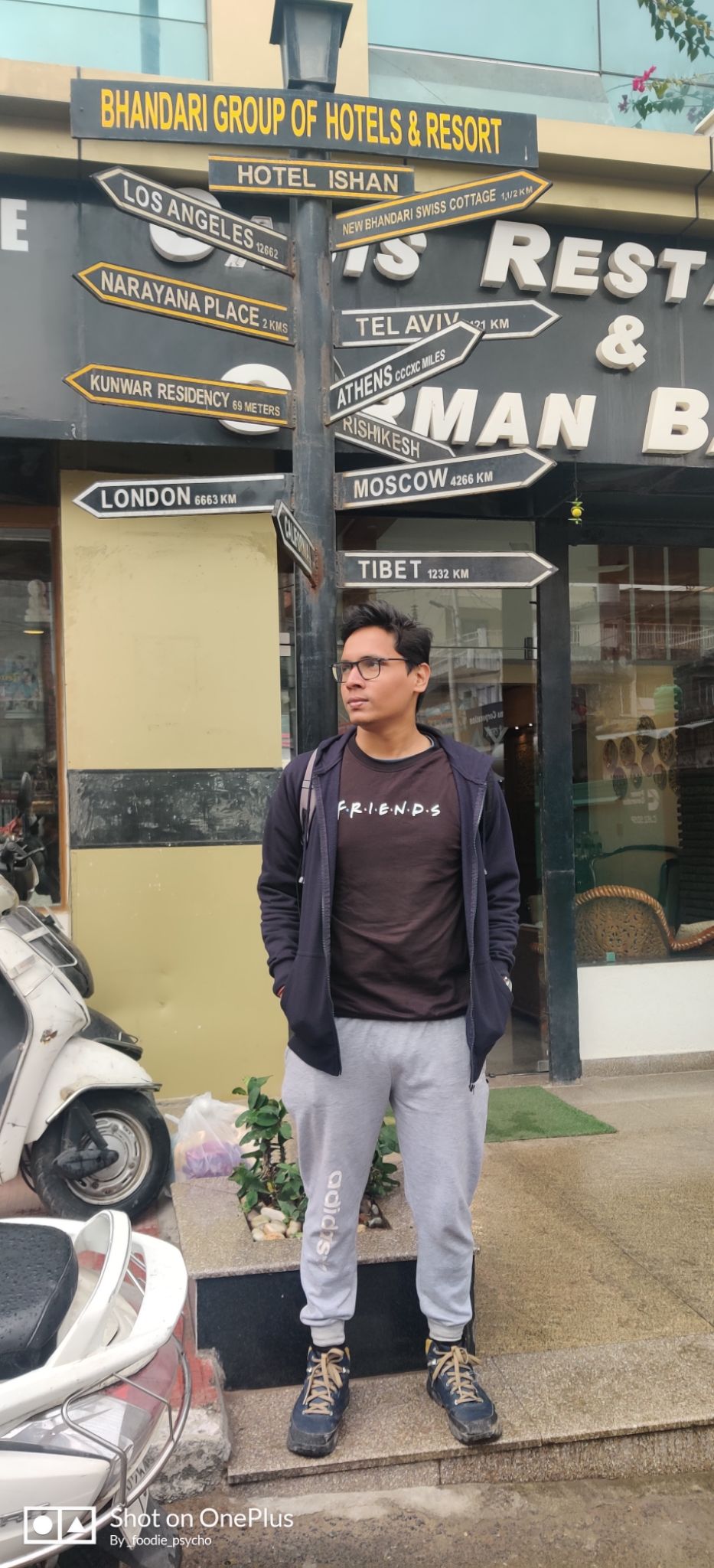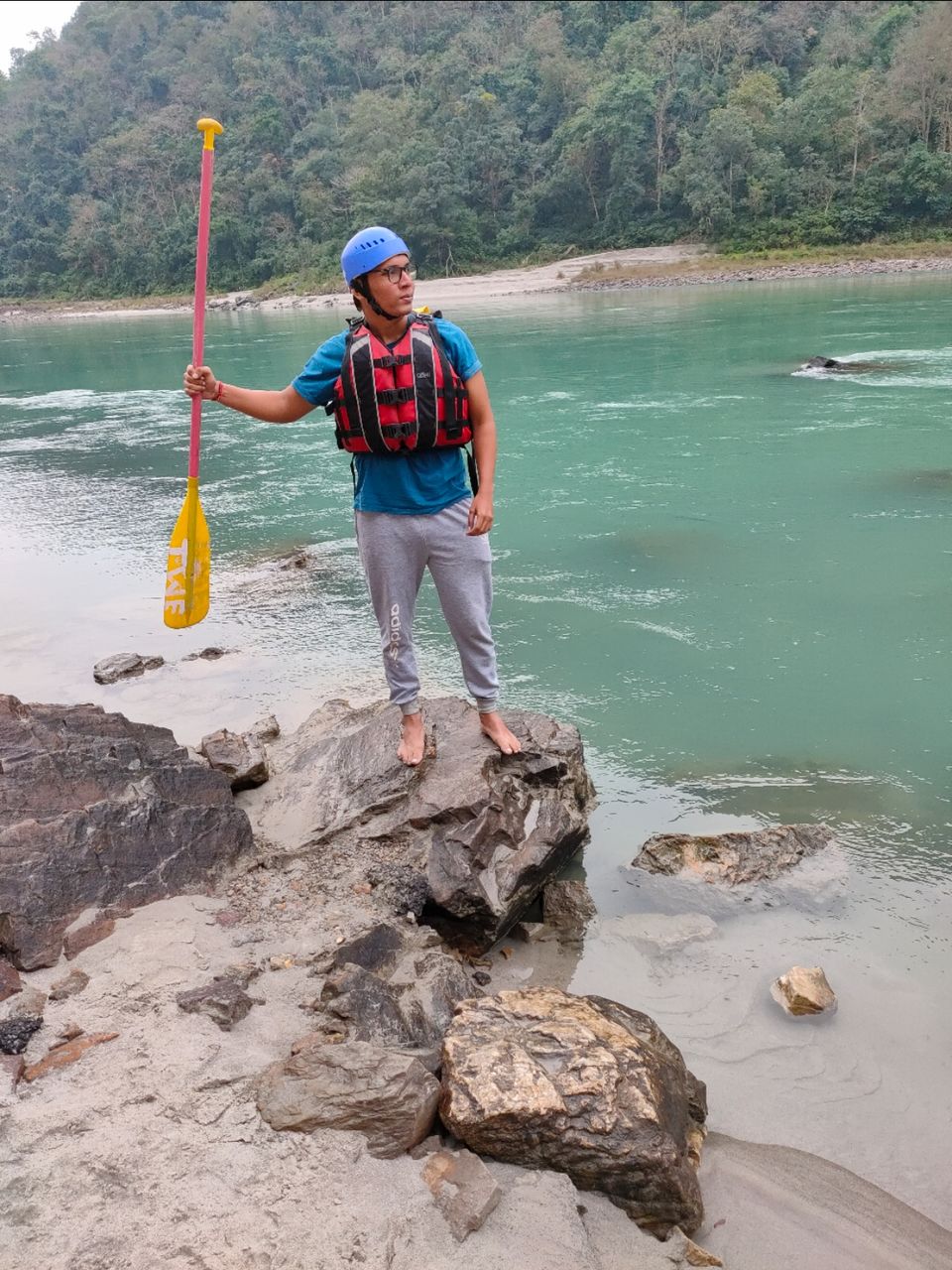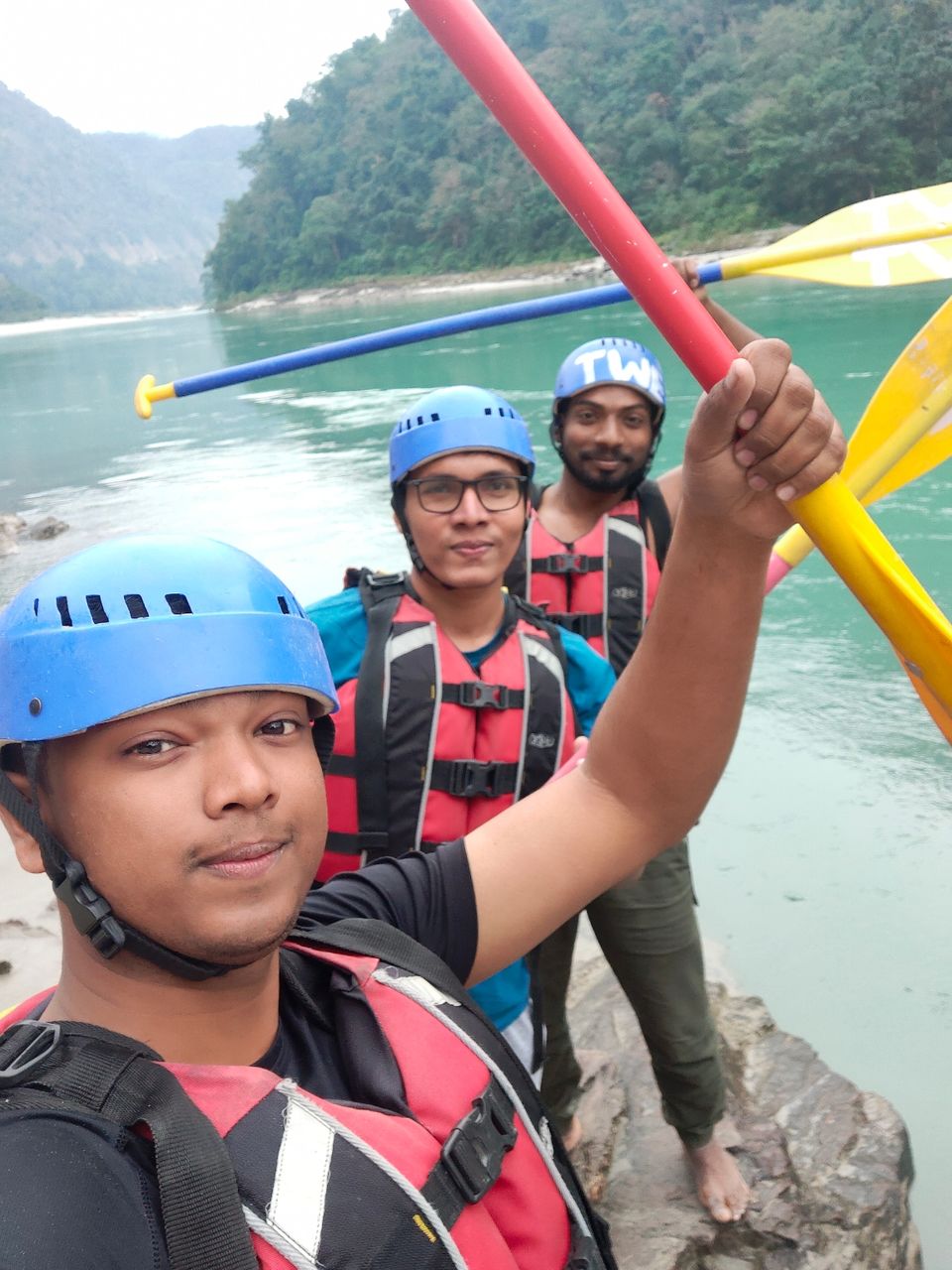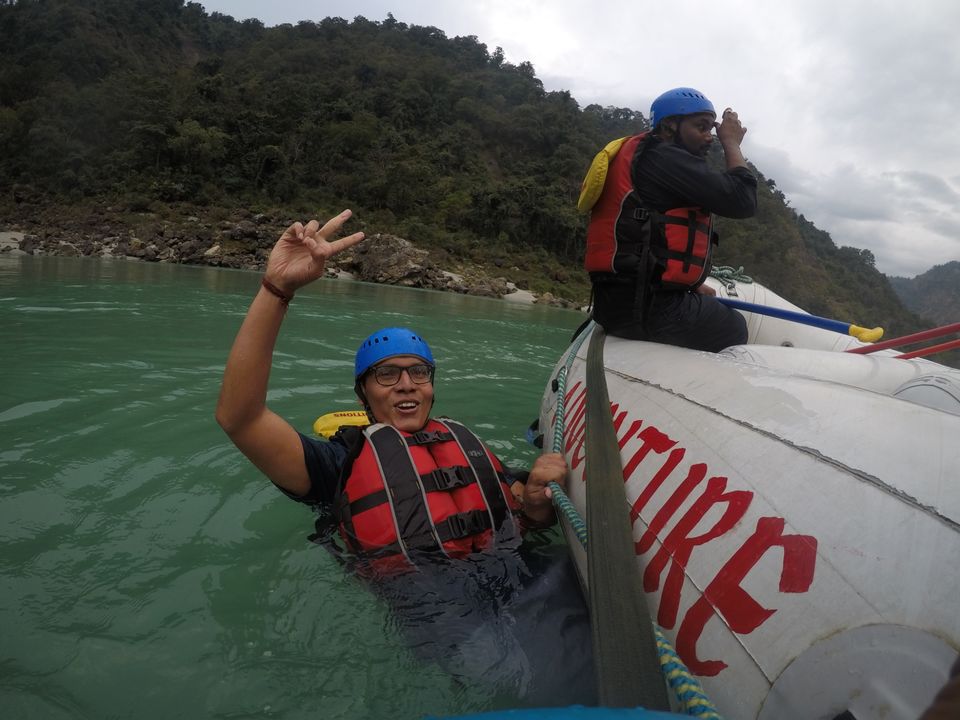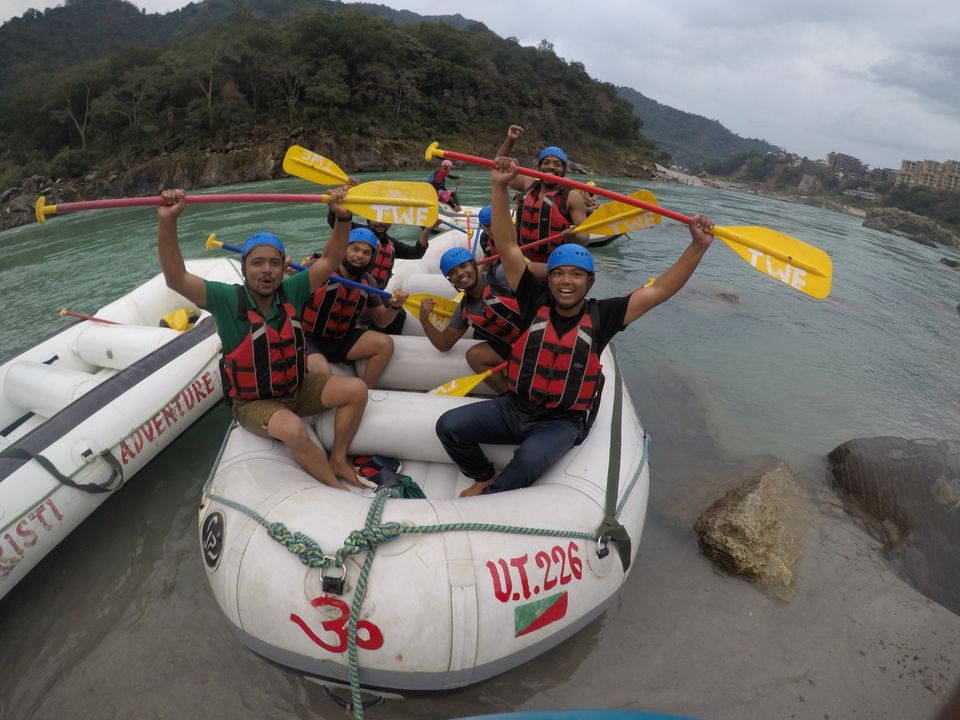 And here comes the last day of the trip. I reached Delhi airport by 5am. Till this moment everything was as planned and enjoyable and with awesome memories. And then my first plane travel delayed. After boarding the plane it delayed more. Travellers got annoyed and after some time flight was almost about to get cancelled as pilot didn't reach on time and couldn't get the information about when he will reach. But but but, finally he reached and the plane took off. Though it was almost 4 hours left, the journey was good.
Reached home with loads of memories, so many experiences and pictures too.