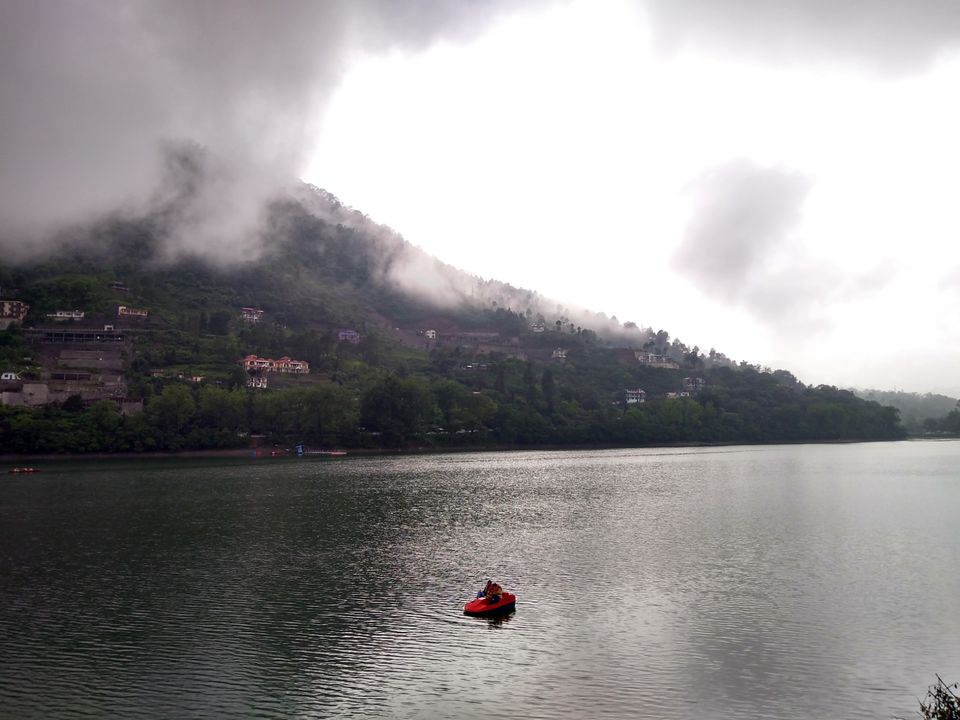 I and my lovely friends reached nainital at 8 in the morning from dehradun.We had taken a night bus from dehradun that took about 10 hrs to reach nainital.At first we were a bit apprehensive about planning a trip in July as there are heavy rains in this season ,but the moment we reached nainital we were amazed by the beauty of the town.The town was covered with morning fog ,which made it look stunning.We checked into our cottage after having breakfast at a local restaurant.The cottage was about 2 km from the mall road in a quiet place away from the noise of the main town. The very compactness of the cottage made it all the more attractive and appealing.The view from the cottage was breathtaking.It was a lovely cottage ,well maintained and different types of flowers were grown in the garden.We rested for a while and then were back in the mall road.We took a walk by the lake .It was a beautiful day.We visited various tourist spots and were back to our cottage by 6 in the evening.
The next day we woke up and booked a taxi to visit Sattal bhimtal and naukuchiatal.
I must say that the dawns here in the mountains are very beautiful.
Sattal is famous for various adventure sports.We hired a pedal boat in Sattal and went to explore the lake .We were lucky that it did not rain heavily , Light drizzle fell all afternoon.
After Sattal we went to bhimtal and naukuchiatal.
Both the towns were dimmed with fog and light drizzle,and looked magnificent.It was a visual delight.Walking by the lake in bhimtal with the lake overcast by fog was splendid.
Bhimtal and naukuchiatal are towns which are less crowded and can be a perfect weekend gateway if someone needs to be in a place away from the noise.There are nice restaurants at this place and the town looks splendid when covered with fog and light drizzle.We were lucky that we did not witness heavy rainfall when we were exploring these places.It was a memorable trip for all of us . Traveling with your loved ones makes the place even more wonderful and it turns out to be even better when you have a friend fond of clicking photos with you.In the evening we were back to the bus stand in haldwani ,ready to go back to dehradun.And as there is a famous quote which I believe in
"Wherever you go becomes a part of you somehow." ― Anita Desai