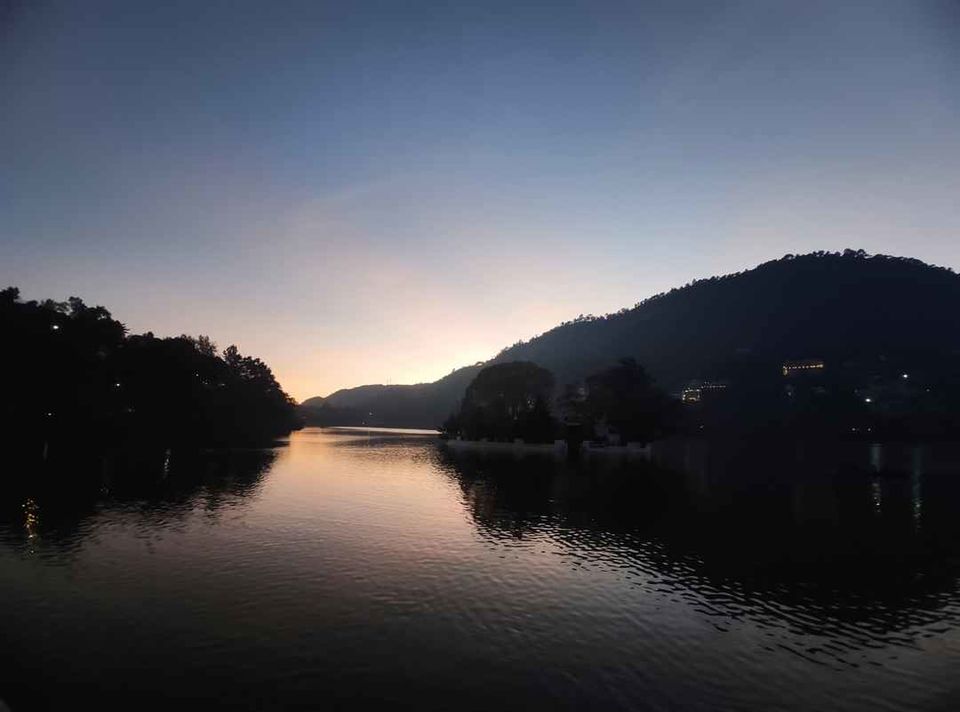 We left hotel around 10.30 AM and below are the places we visited according to our timeline.
Ghorakhal Temple
We started with temple. This is also called the temple of bells because there are more than 10 million bells offered by devotees and are hanging in temple premises. We also bought one bell and offered to God. We were lucky that Bhandara is also going on there. After 15-20 years, I got the food served on pattal ( plate made from dry leaves). I was in nostalgia. The view from temple is also good.
Tea Garden
It's a waste of time. If you want to click some pics there then only go there otherwise no need. Munnar and Ooty has better tea gardens than here. we went there first time then we clicked some pics.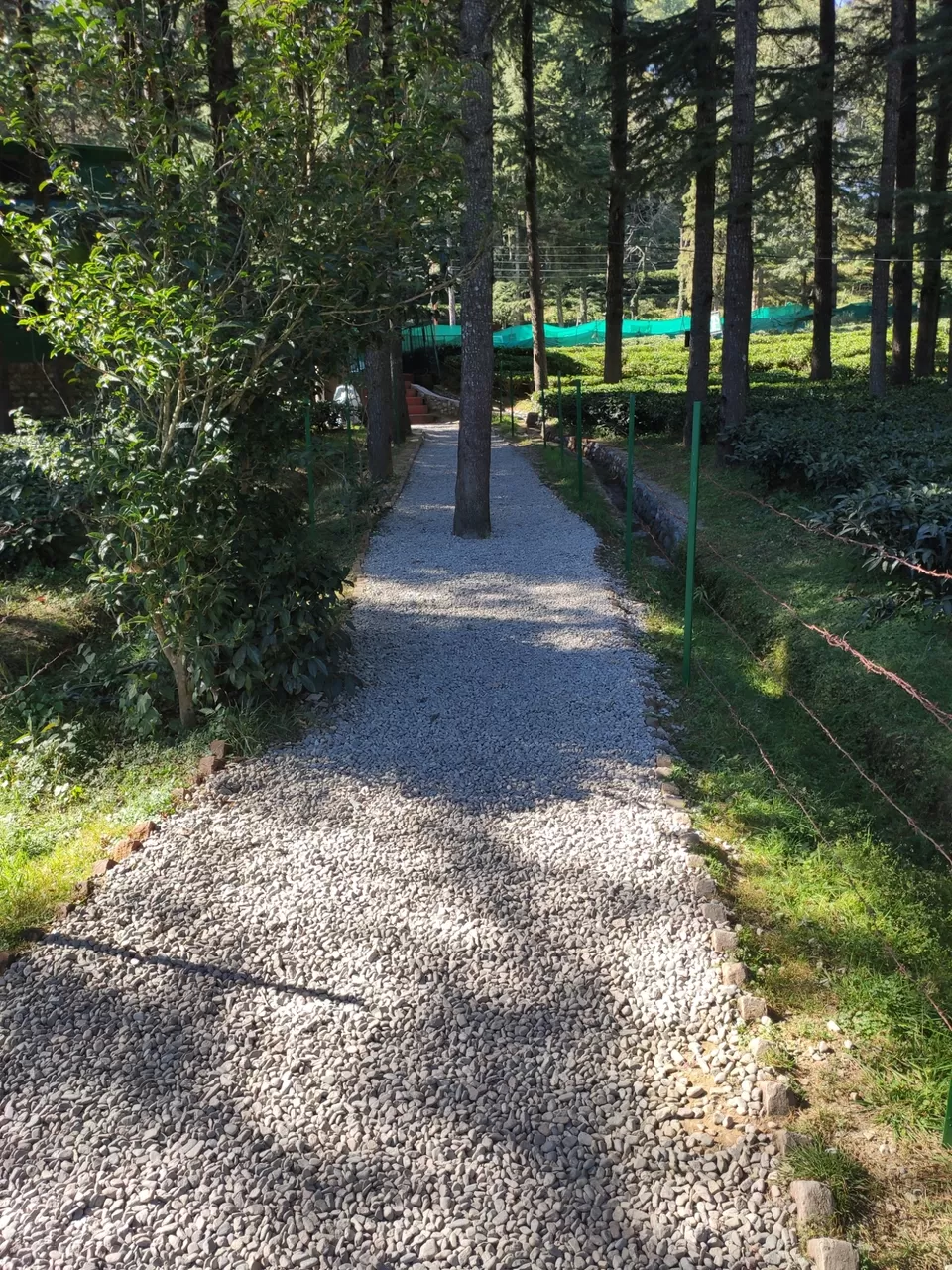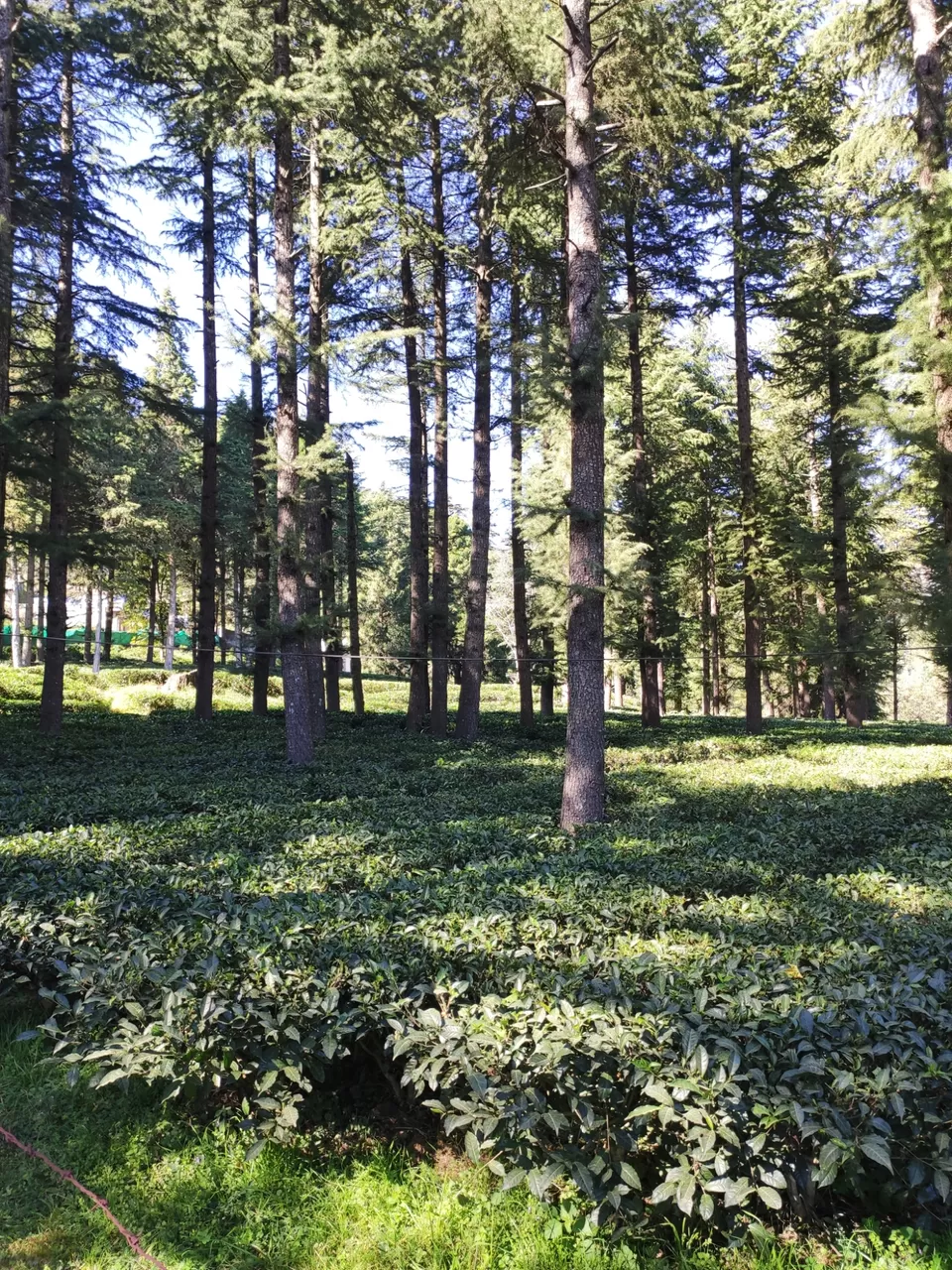 Sattal Lake
This is the best lake as per my opinion and there are multiple reasons for that. First is that it is in forest area. You can hear all birds chirping and water flowing. Sun rays coming through the long trees and falling on lake. Very peaceful and natural. This is what I wish for when we come far from cities. We took boat here and stayed in lake for 30-40 minutes. Other lakes are not beautiful because from boat you can see people and houses. But here in Sattal you can feel birds, ducks, air, water and sun.
Sattal is derived from Saat taal meaning 7(Saat) lakes(taal).
Feeding fishes
You can take biscuits or some snacks to feed fishes. There is huge artificial fishing pond created. We went there with biscuits and fed them to fishes.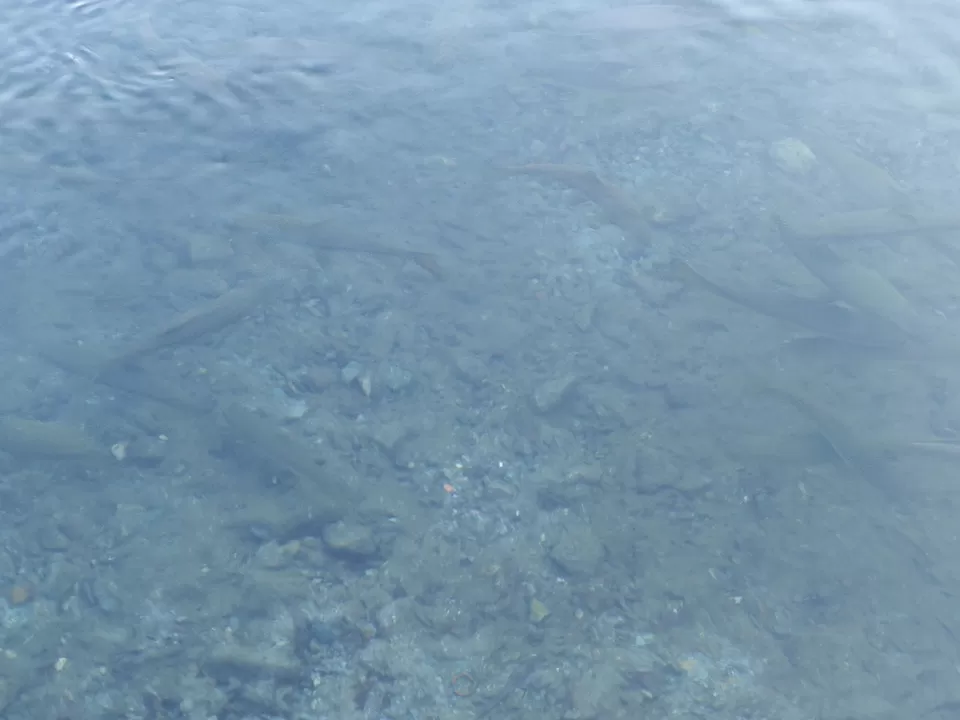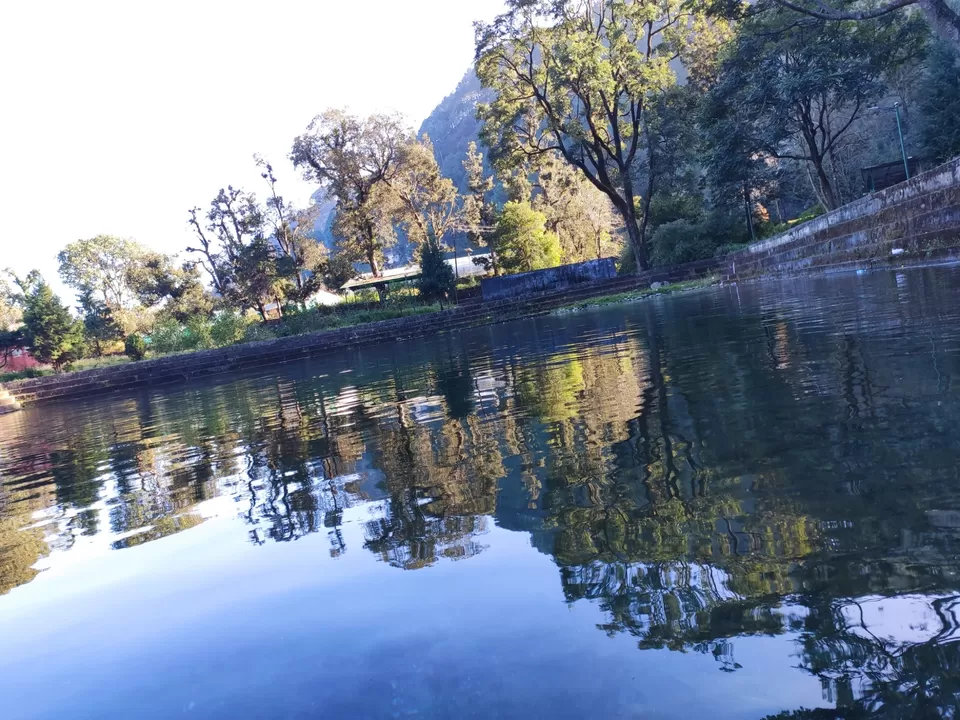 Hanuman Gadi Temple
It's a famous temple with huge statue of Lord Hanuman.
One more thing here is that you have to recite Hanuman chalisa and write your name and contact at the back of Hanuman Chalisa. They are doing this for guiness book fo world record.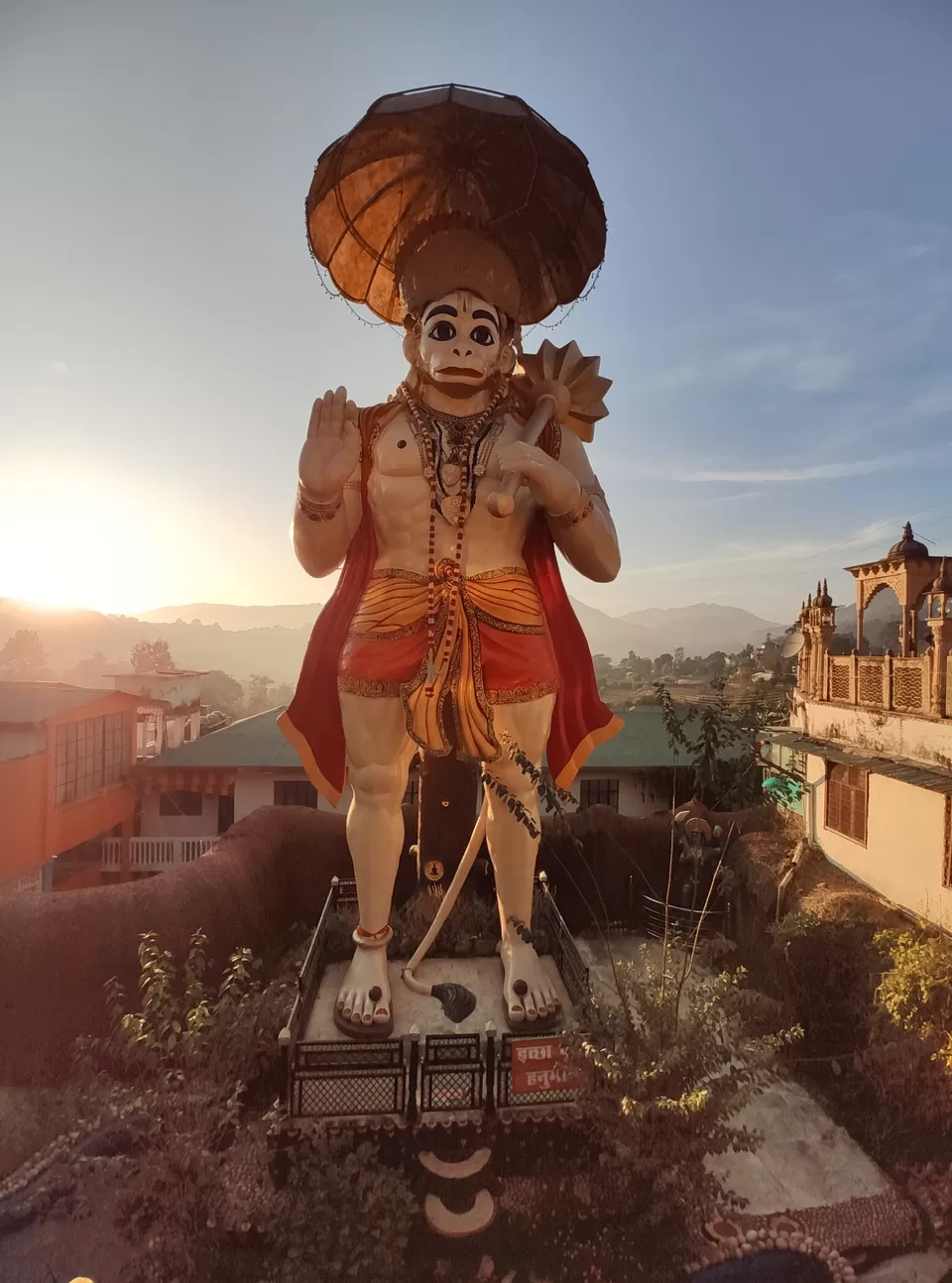 Naukuchiatal lake
We are almost tired after visiting all places. After viewing Sattal, we are liking no lakes now. Naukuchiatal also offers boat ride but we have already done that in Sattal. This lake is smallest in all lakes. There is pond near this lake which is full of dry lotus plants. When the season come it is full of lotus flowers.
While going from Hanuman Gadi to Naukuchiatal, we have seen many nurseries having beautiful plants.
Bhimtal lake
This is the biggest lake here and we reached here after sunset. You can see all the home lights surrounding the lake. We were very tired at this point. So we just relaxed here for some time and returned to hotel.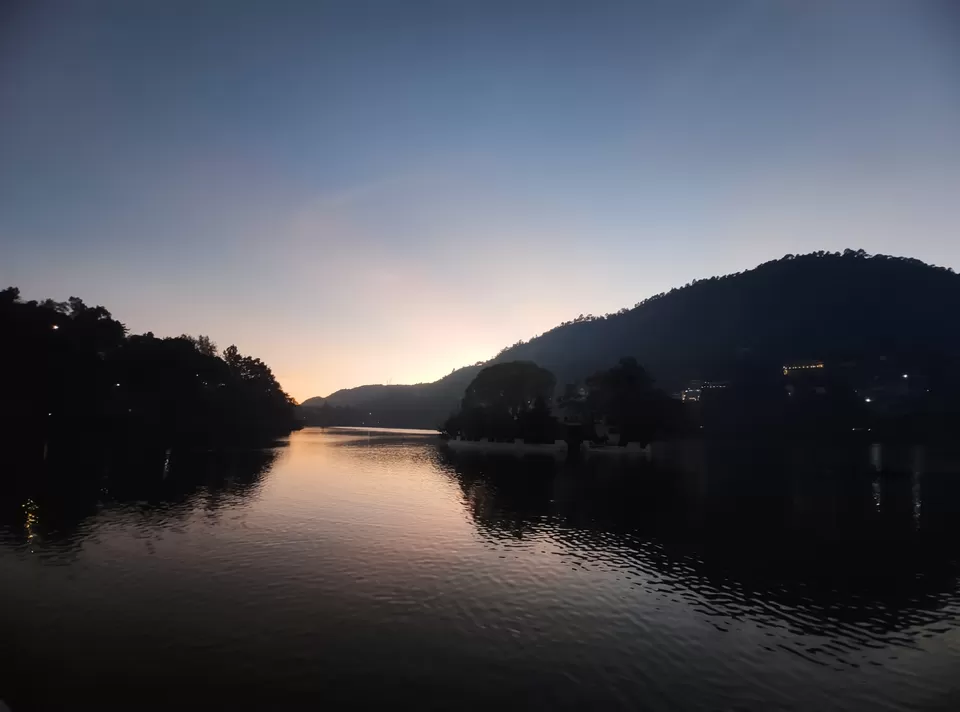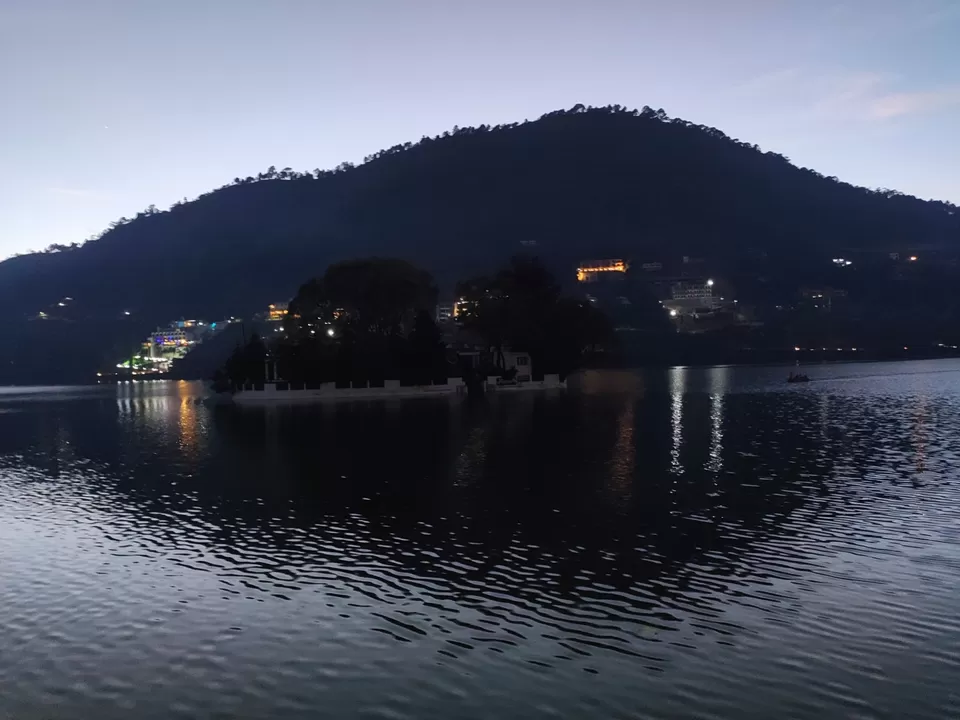 2 days are finished but we haven't spent time on Nainital lake and Naini devi temple. Stay tuned for Day 3.
End of Day 2.