If you're planning a weekend getaway from Delhi and strictly want it to be a non-touristy affair, here's something for you. Away from all the famous lake towns of Kumaon, Chafi is a small village located 21 kms away from Nainital and 6km from Bhimtal.
For all these years, while touristy places around it flourished and were exposed to growing population of tourists every year, Chafi changed in a different way. It is a farming village that thrives on the bank of Kalsa River. I had memories of the view of the fruit trees and the endless rows of cabbages out of a car window but I'd never explored this village until September 2017.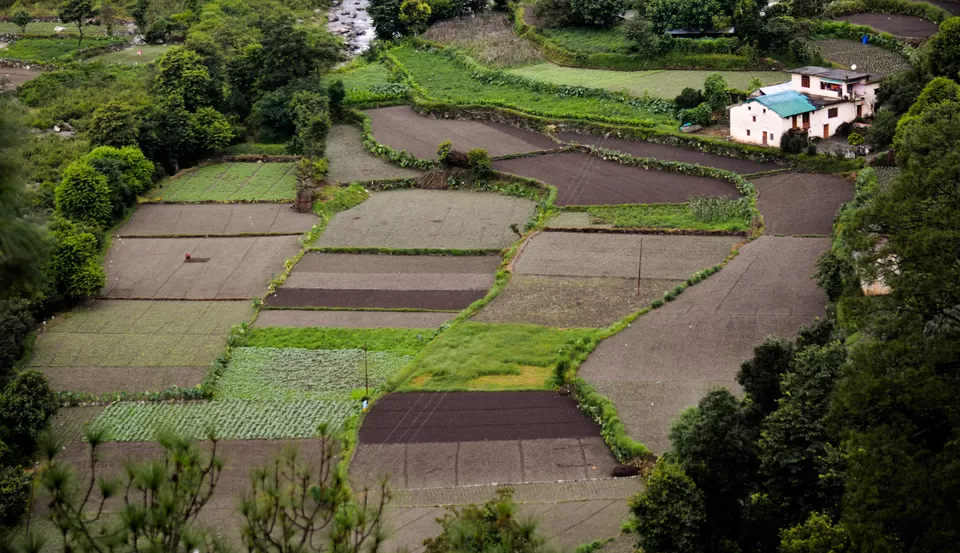 How did I land up here?
Chafi is the gateway to a lesser known yet enthralling trek to Thakur Top. I stopped at this village to go on this two-day trek along the Bhowali Ranges. The rains had not stopped and the plan had to be cancelled.
Just to make something out of this solo getaway, I decided to spend a few days in this village. This region is popularly called the fruit bowl of India and come summer, you notice the scent of peaches and plums in the air. I was always intrigued by this little village and now was my time to explore.
What's so special about Chafi?
Primarily an agricultural village, the terraced farms in this little village is the first sight that catches your eye. Apart from the traditional farming practices, you see growing number of polyhouses on either side of the beautiful river Kalsa. This quiet village, although surrounded by touristy places, is still a less explored spot. For those who like going on long village walks, Chafi has friendly locals who would direct you to interesting places to see within the village. There are multiple horticulture farms, nurseries and diary farms that you can visit during your time spent here. This place surely promises an authentic experience of an untouched farming village of the Kumaon region.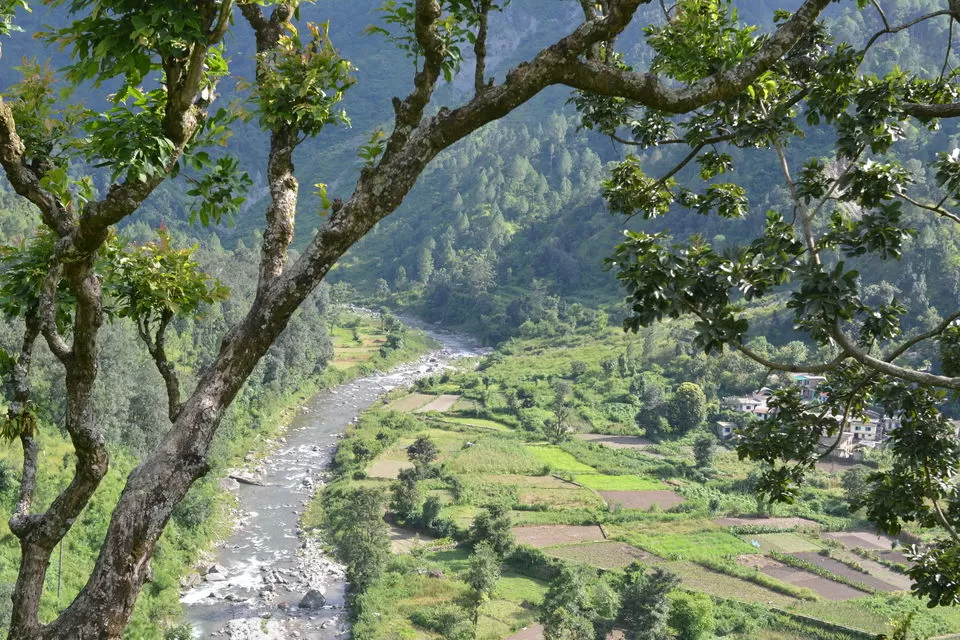 When to go?
The best time to visit Chafi is during the summer months from March to June. The weather remains plesant and the river crisscrossing through the village keeps it cool and breezy. You can also visit during the monsoons from July to September everything in this valley has a fresh shade of green and the village seems all the more alive.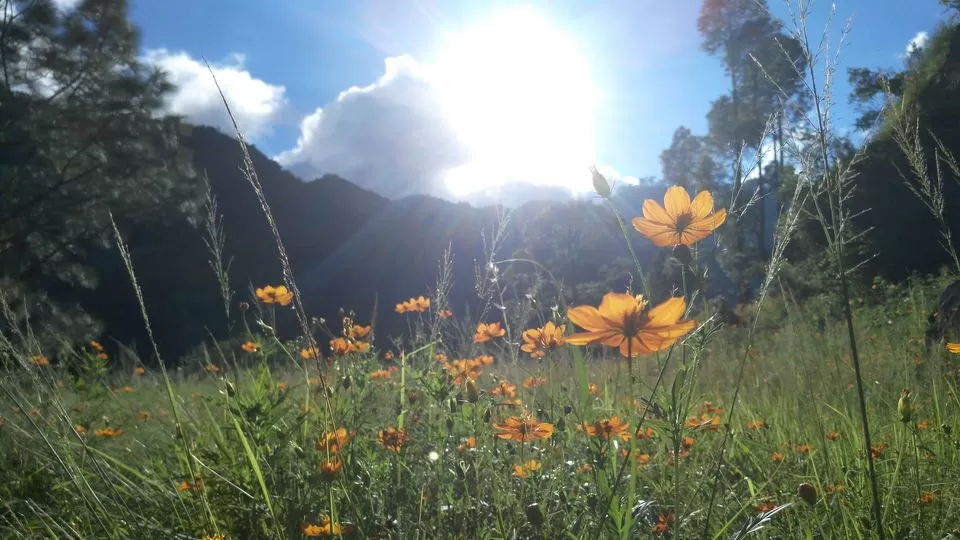 How to reach?
By air: The closest airport to Chafi is Pantnagar Airport at a distance of 61.3km. Private taxis are available to Chafi, if not, you can take a taxi to Bhimtal or Haldwani and hop on to another taxi or bus to Chafi from there.
By train: Kathgodam Railway station at a distance of 34kms is the closest rail-head to Chafi. The Delhi-Kathgodam Shatabdi offers the most comfortable train journey and it will drop you at Kathgodam at 12 pm at the station. Locally running taxis and private vehicles are available for your onward journey to Chafi from there.
By road: Overnight buses are available from Anand Vihar Inter State Bus Terminal and it will drop you at Kathgodam. You can take a private or local taxi to Chafi from there. Click here to book your bus.
Getting around
The fastest and cheapest way to travel around from Chafi is to hop on the local taxis that cross the Chafi Bridge almost throughout the day. You can get to Khutani on any local taxi at ₹20. Buses and taxis are available from Khutani to major tourist towns like Bhimtal, Sattal, Naukuchiatal and Nanital.
You can also choose to hire a private taxi for a day at ₹2000 that can give you a tour of the surrounding lake towns, Mukteshwar, Maheshkhan and other nearby destinations.
Accommodation
Captain's Homestay
This is a sunny 3-bed apartment that is perfect for a family getaway to this offbeat location. The house sits atop a hill overlooking the Kalsa river crisscrossing through the village. This comfortable home is ideal for people travelling in a group. Rooms are available on a twin sharing basis. The caretaker of the house can prepare meals on request. The kitchen is well-stocked and guests can even prepare their own food.
Tarrif: ₹3000 per night on twin sharing basis.
Contact: 9997666567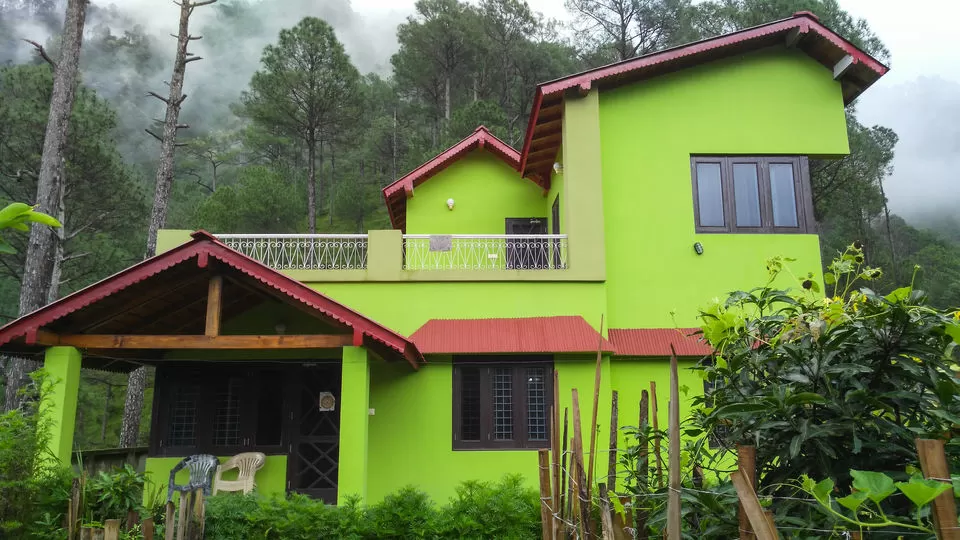 This is a village home turned boutique homestay located on the bank of the Kalsa River. The place is designed to exude extreme comfort and relaxation for the guests who arrive here. There are 7 suites available within the property and every room has natural skylight, a balcony, fireplace and complete independent access. Amenities like solar hot water, room heaters, heated mattresses and TV are available.
Tarrif: ₹7000 per night on twin sharing basis.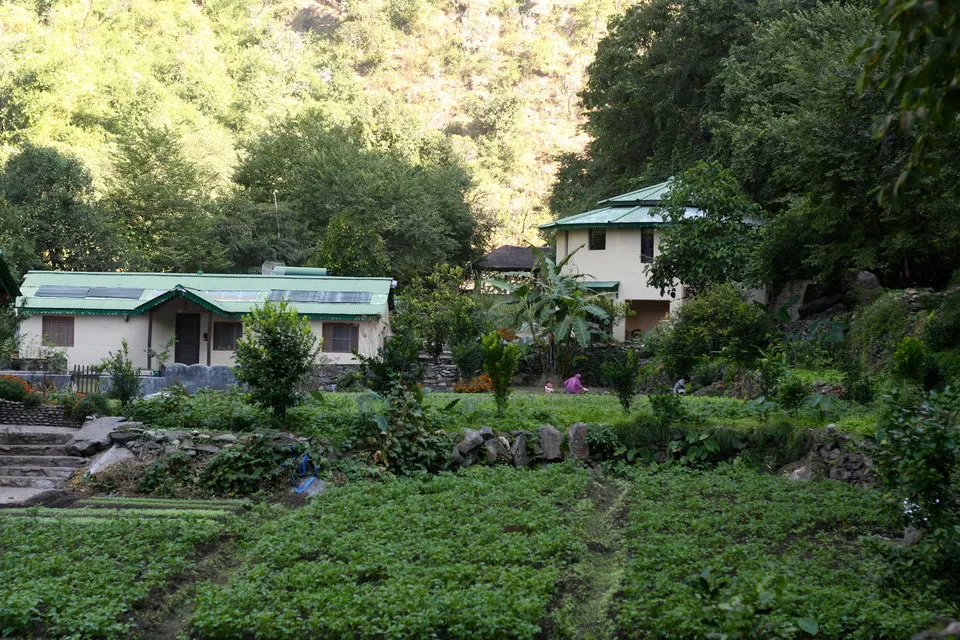 Things to do in and around Chafi
When in Chafi, you're close to multiple hill towns that have been the bucket-list destinations for travellers for years. This village can also be a gateway to the lesser known destinations in the regions. Here are some of the experiences you can have during your stay in Chafi.
Hike to Karkotak: Enquire about local guides who can accompany you on this hike. It is a 4 hour hike starting from the village of Pandaychore that lies across the river from Chafi. At hill top in Karkotak there's a temple dedicated to the mythological cobra, Karkotaka and it offers a stunning view of the lake town of Bhimtal, a neighbouring lake town. You can hike down to Bhimtal and take a taxi back to Chafi.
Visit the Bhalugad Waterfall: This secret location is still an unexplored gem of the region. A short drive away from Chafi at Tandi, a dirt road bifurcates into the forest. You can find local guides who can direct you to the waterfall. A day spent by the riverside with packed lunch and the gurgling water makes for a great picnic.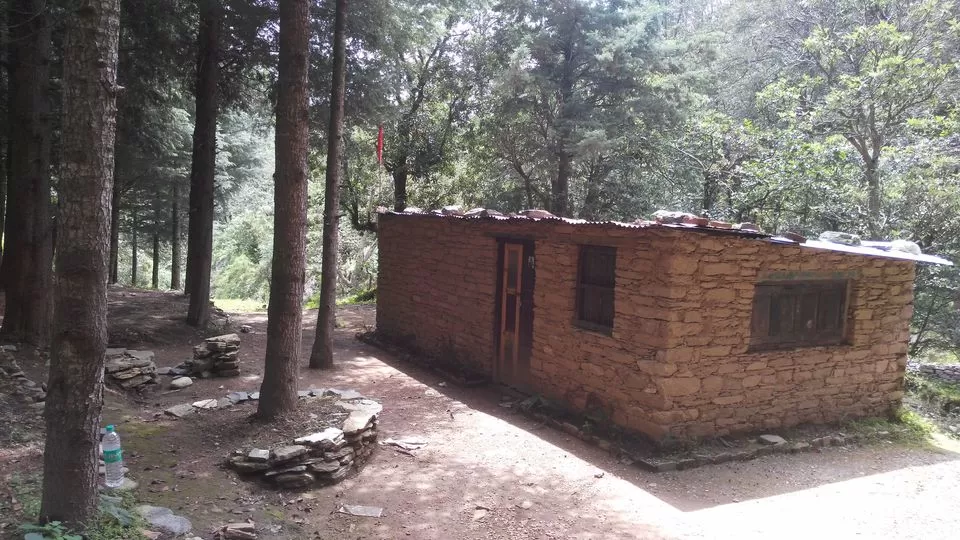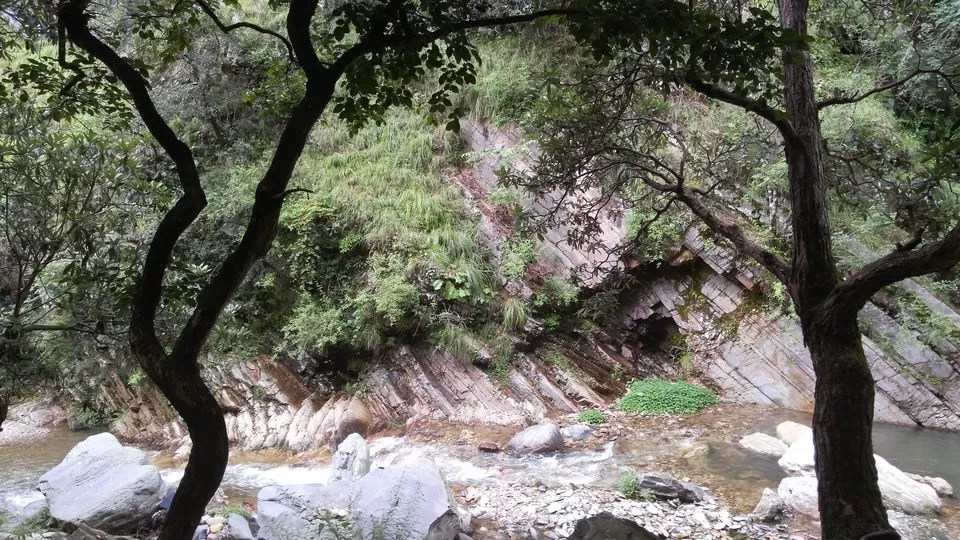 Trek to Thakur Top: For seasoned trekkers, this is a great trail that starts from Chafi and goes via Belwal Gaon all the way to 8100ft at Thakur top near Aghan. It's a 3-day trek and beginners must not do it unguided. You can check out the detailed trek itinerary here.
Tour of the lake towns: Hire a private taxi for a day that can take you to all the nearby lake towns in a day. Bhimtal (6.5 km), Sattal (13 km) and Naukuchiatal (11km) can be visited on a day tour. You can camp at Sattal for the night. Various camping sites are avaiable in the town. On a sunny day you can also enjoy paragliding in Naukuchiatal and canoeing or boating in Bhimtal.
Village walk in Pandaychore: To mke the best of the quiet mornings here in the village, you can take a village walk from Chafi to Pandaychore, the village on the other side of the Kalsa river. the locals are friendly and you can walk through thne farms to the Nag Devta Temple. A little ahead on the road is nursery where flowers are grown and exported. The shallow waters allow of the river allow you to take a dip during the summers. You can also visit the polyhuses in the surrounding farms and pick some fresh vegetable for your dinner too.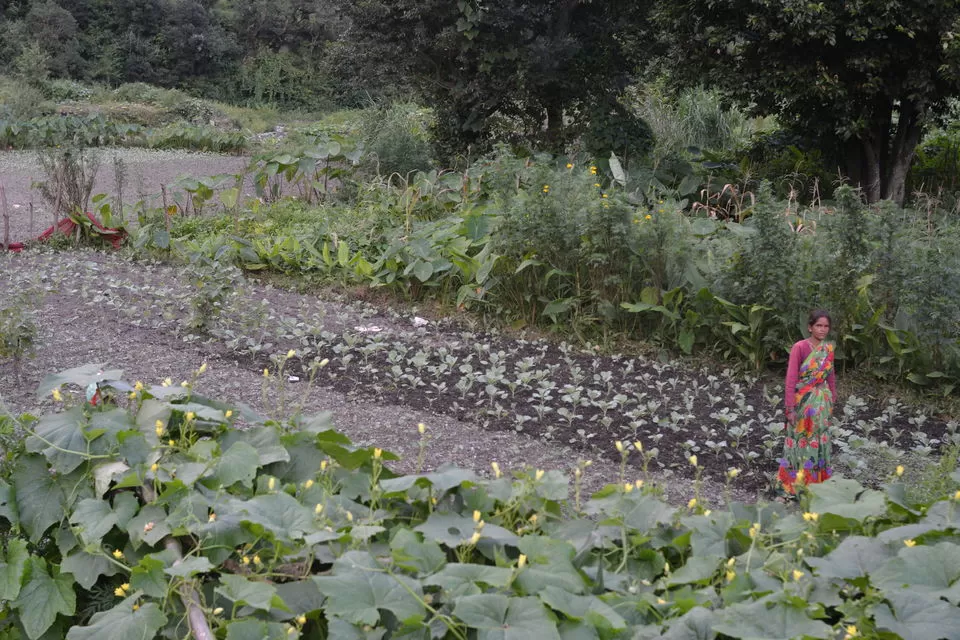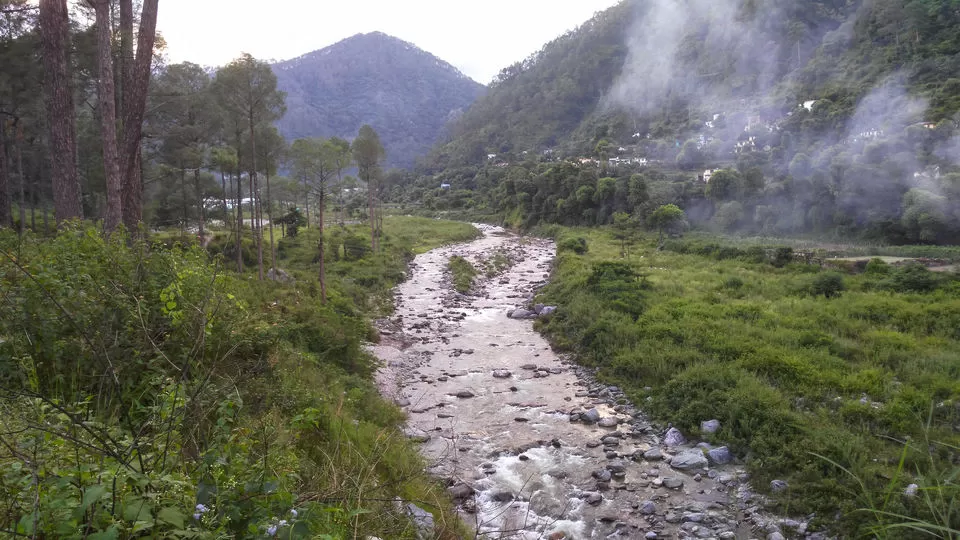 If you have explored an offbeat destination recently, tell me about it on the comment section below. You can also share your own story and help other travellers explore new destinations.
Frequent Searches Leading To This Page:-
Nainital Family Holiday Packages, Nainital Family Trip, Road Trip In Nainital, Family Getaways In Nainital, Family Vacation In Nainital, Family Tour Packages In Nainital, Family Holiday Packages In Nainital, Family Trip In Nainital, chafi village, chafi uttarakhand