I fondly remember the weeklong road trips with my father to the lesser known places in Uttarakhand during my childhood. He used to tell us that we are visiting Naintal for a week. In reality, we used to spend one day in Nainital and the other six days traveling anywhere based on suggestions from locals, and our whims and fancies, just trying to see more and more of our beautiful country. We had visited Binsar on one such trip and I wished to visit the place again this winter and recapture my childhood.
Day 01- New Delhi - Bhimtal
We were 2 couples and planned to leave Delhi at 10 pm in the night to reach our destination, Binsar forest retreat before the sanctuary gate closes at sunset. However, the best laid plans go awry. We started off at 2 am with my friend's flight getting diverted to Ahmadabad for a medical emergency and thus landing late at Delhi.
Thankfully, Sanjay bhaisahab, our driver for the trip was great and pretty skilled at navigating through the dense fog. I am still not sure if I will like to travel again through such winter fog, given the scares we had inspite of a great driver. Anyways,we managed to reach Bhimtal around 9 am.
We took a guest house by the lake to freshen up, got a few photos clicked with the ducks and lake. Took a walk, but not much to do here.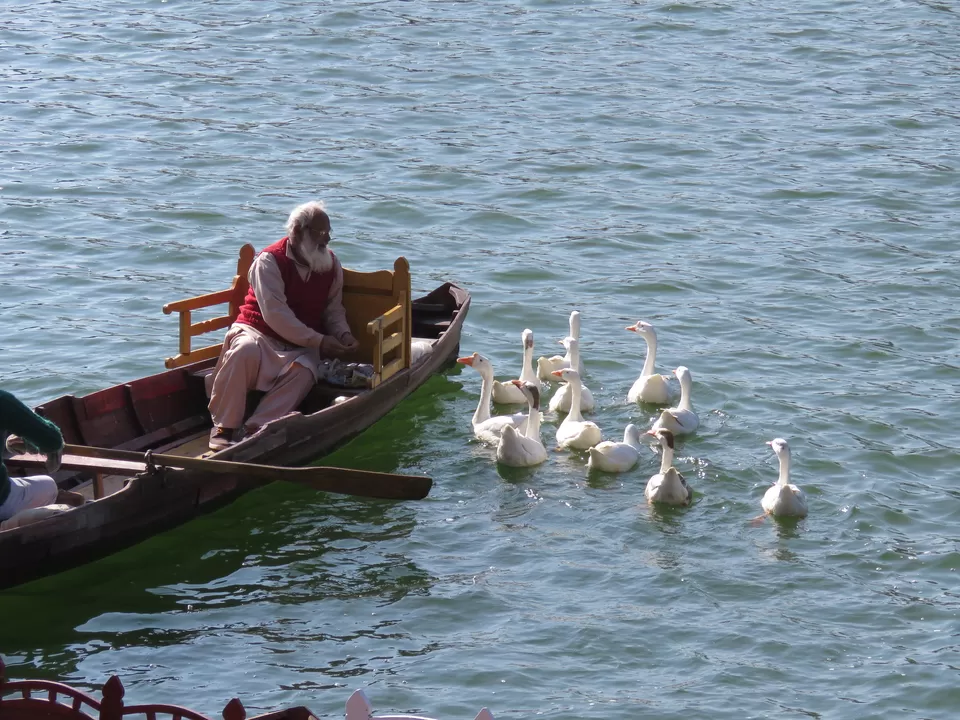 We met a guy from hawkes paragliding and drove to the paragliding point (@1300/ per person after much haggling), filled the necessary forms and were ready to glide. To say that the set up was minimalist would be a huge overstatement. Will check bir billing on my next trip. With much trepidation, we took off with our instructors and it was a great experience for each of us. Well, execept Adi who constantly puked on the way from Bhimtal to Binsar.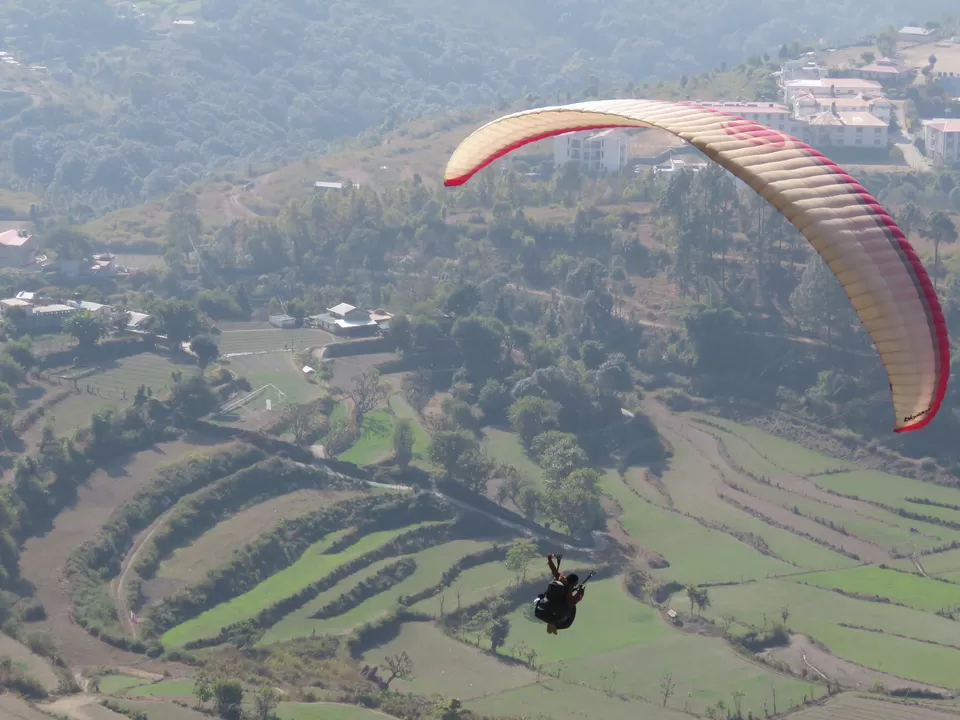 We stopped for lunch at a quaint little cafe called i heart cafe. Next day was Chrismas and the cafe had a beautiful tree with all trimmings and hangings. Someone had dressed up as a Santa too. Wooden furniture, the smell of fresh bakery, seems like you are in an English cafe. The food was great and we ordered wraps, pizza, pasta. The coffee and the french fries with sprinkled herbs were the best.
We reached the sanctuary gate by 5:30 pm, and made our way to the resort. A jeep was parked after some distance which would take us to the resort as the road ahead was too patchy. We covered the remaining 100 m to the resort on foot while the staff came with our bags. We couldn't see much of the view when we reached the property as it had got pretty dark. Our hosts, Preetam and his wife Pallavi welcomed us with hot tea and cakes and ensured we were comfortable. We had the adjoining nandaghunti rooms to ourselves. Bukharis were lit as it was pretty cold in the night.
Day 2:
We woke up to beautiful views of the trishul range on the next morning. The property has an amazing chef and we loved our meals. The short morning trek to zero point was also good. We came back to the retreat at 1pm and had our lunch. The kumaoni raita served was delicious. The place was a haven. Although, we spent most of our time either in the common room or our rooms playing scrabble, pictionary and other board games, it felt that we are out in the open except for the chill. The rooms had glass windows and felt as if we are up in the clouds or surrounded by trees depending on the weather. Experienced the first snow flakes of the season on Christmas night. All in all, it was perfect, inspite of a tiring +12 hours drive from Delhi. The views, food, comfort and great hosts- this place had it all.