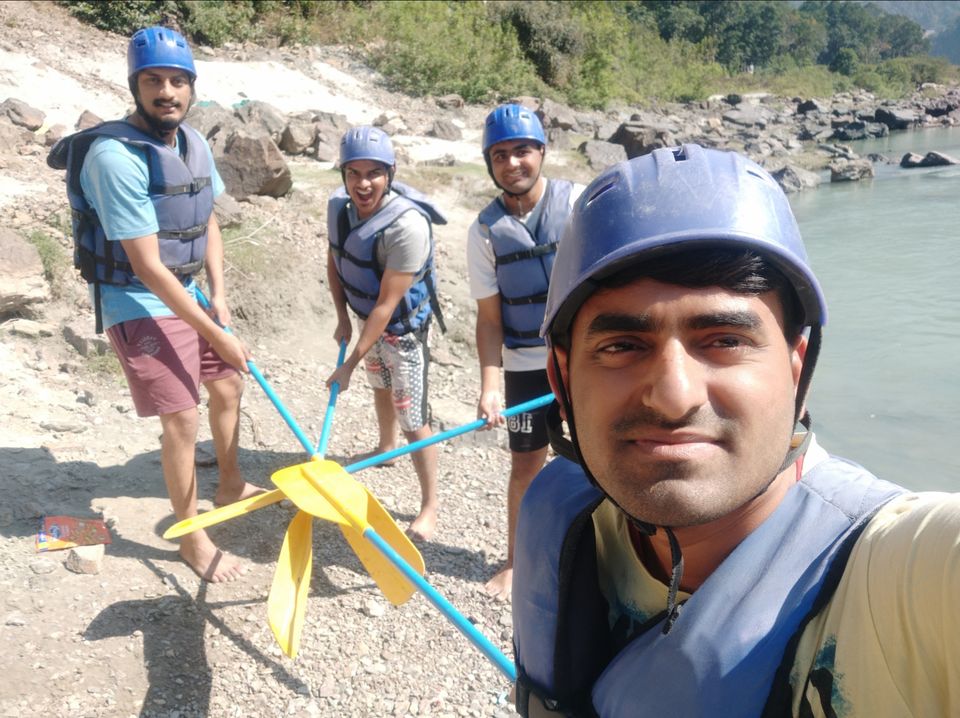 After spending good time at Ram Jhula, we walked towards Lakshman Jhula for around 2 km, as to enjoy the breathtaking view of river and mountains. Our rafting agent office was near Lakshman Jhula. We were already tired and hungry, so we first had a nice breakfast at a riverview restaurant, and then headed for rafting with full excitement. It was going to be my first ever rafting. Our rafting agent was tiger trekking.
Rafting charge: ₹ 400/each (transportation to and fro rafting point included)
Video recording charge: ₹ 1700/boat (around 7-8 persons in one boat)
Length: 16 km from Shivpuri to Lakshman Jhula
Duration: 2 hours
We changed our dress for the rafting, kept our luggage at the rafting office, and got on a jeep for the rafting point near Shivpuri, which was around 15 km from Lakshman Jhula. The road to the rafting point was under construction, and hence very bumpy. That half an hour going to rafting point was really torturous. But, the excitement for rafting kept us intact.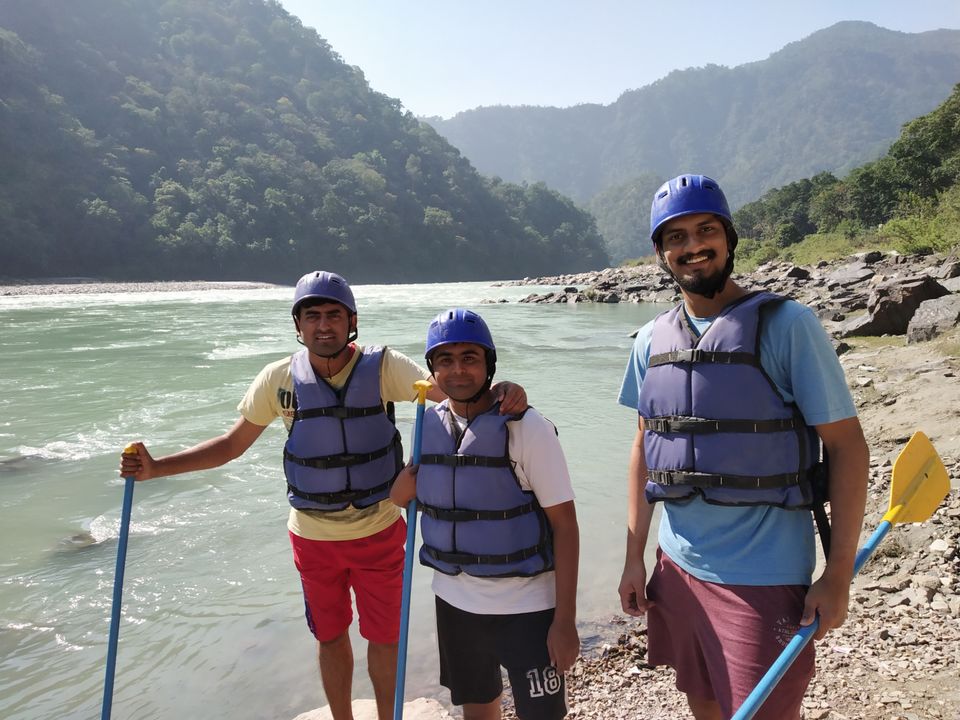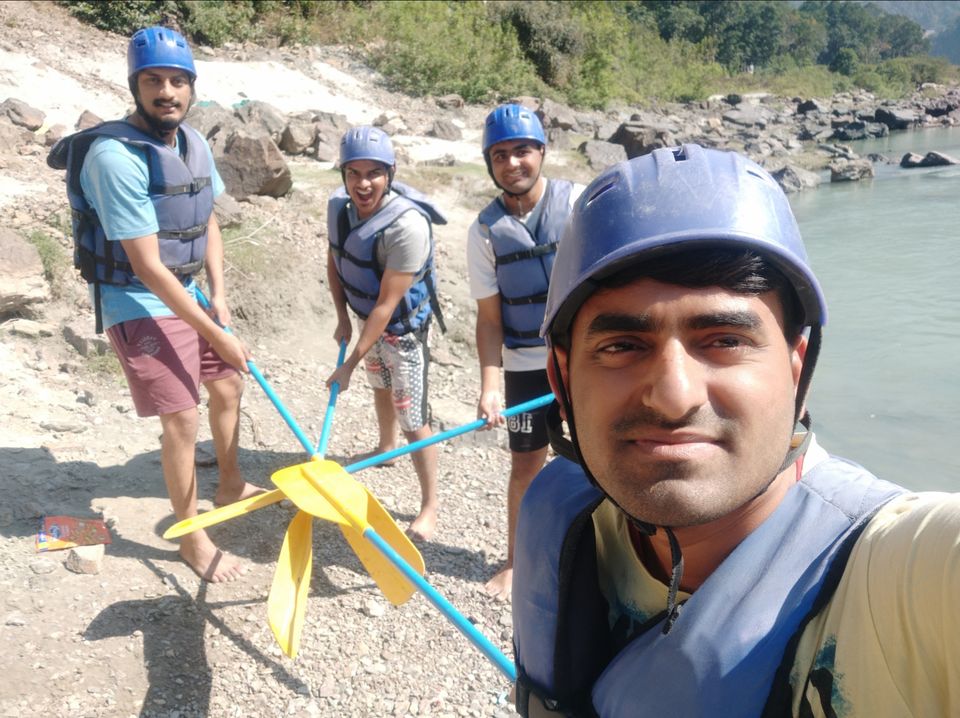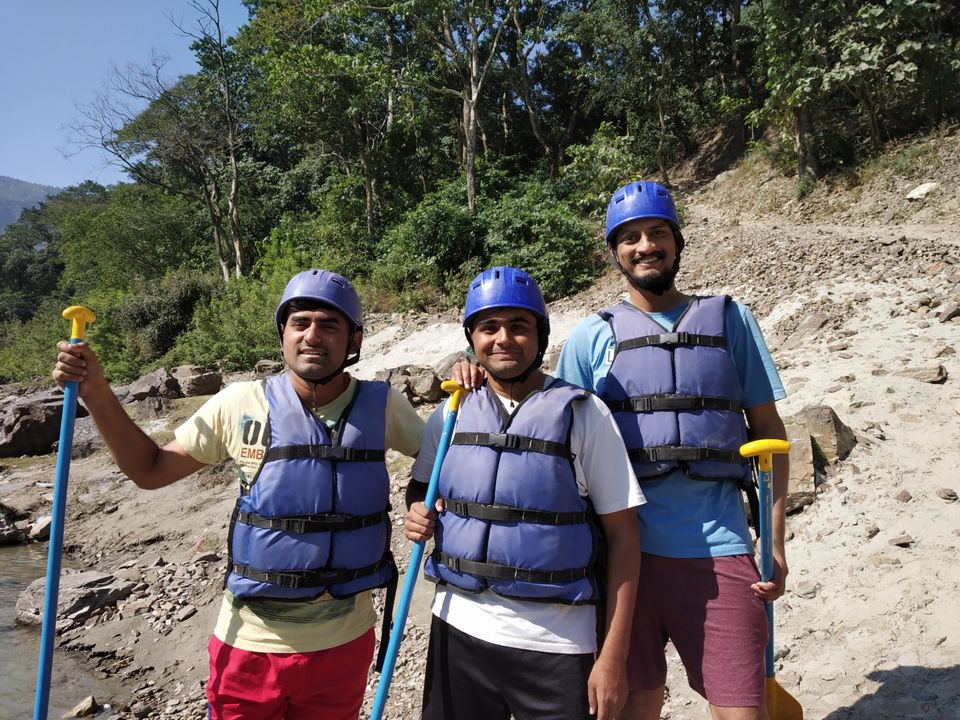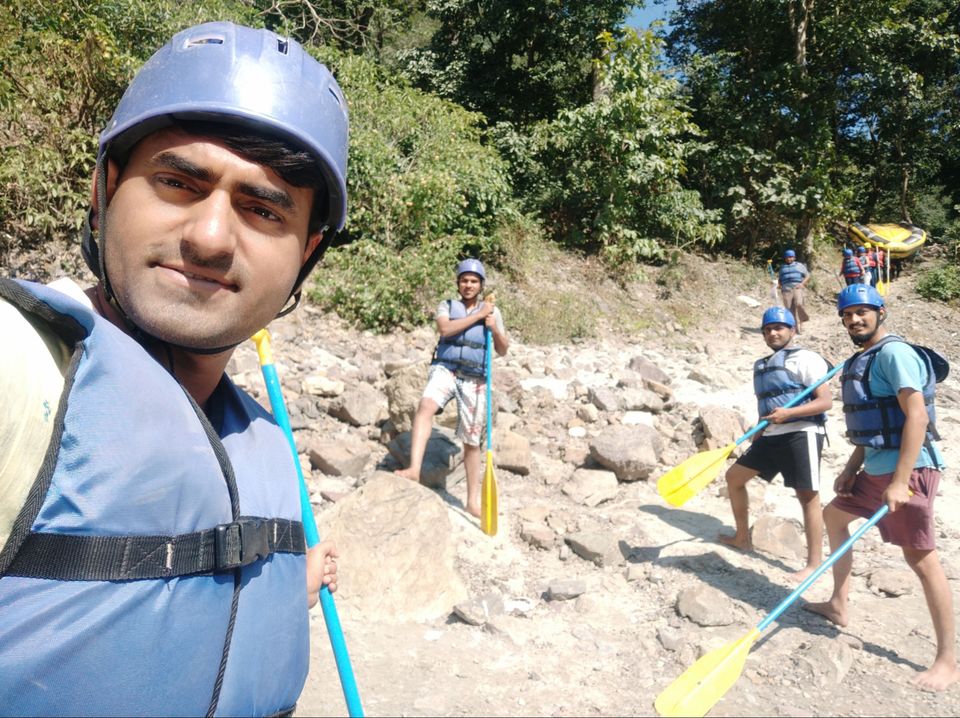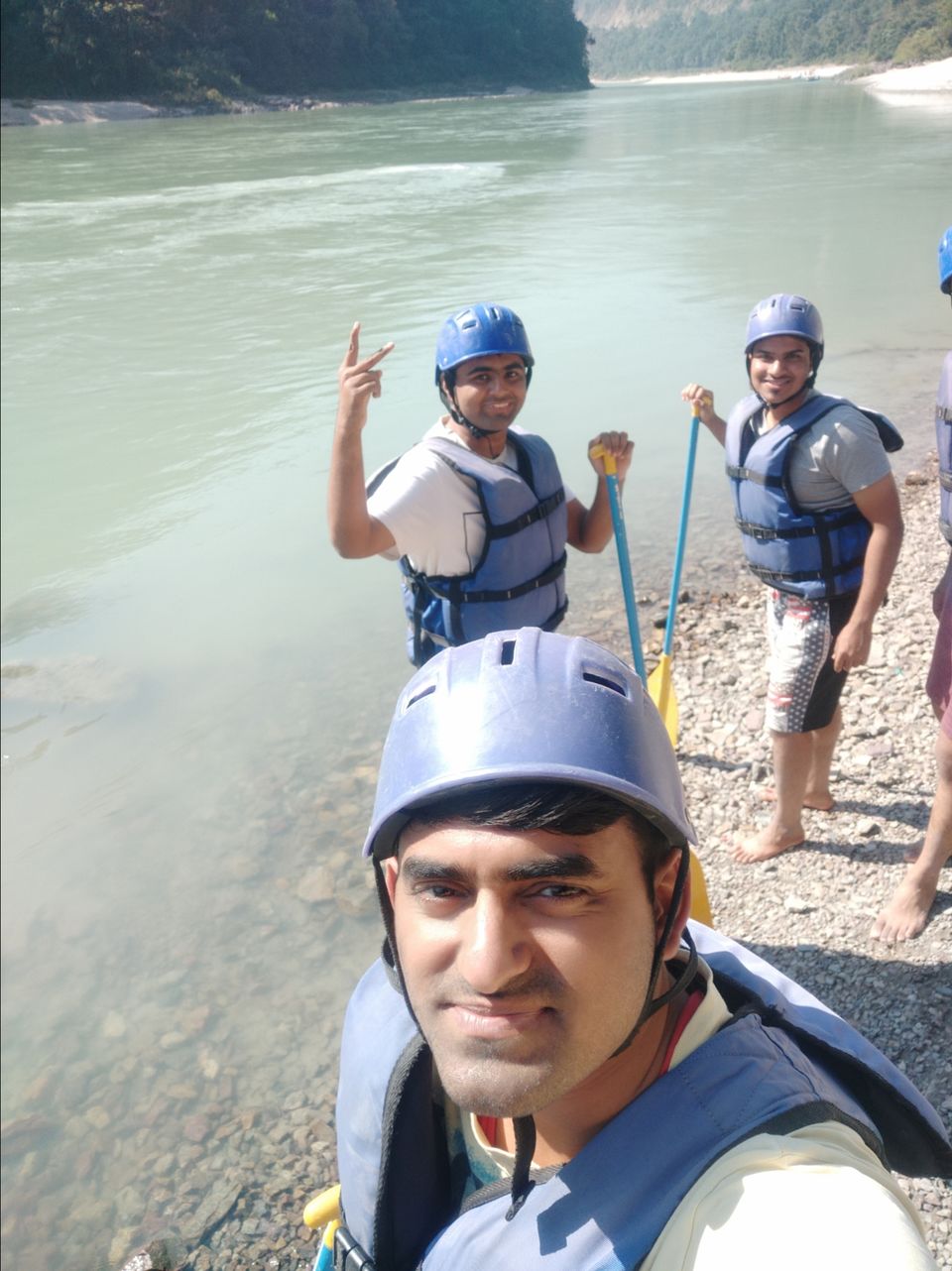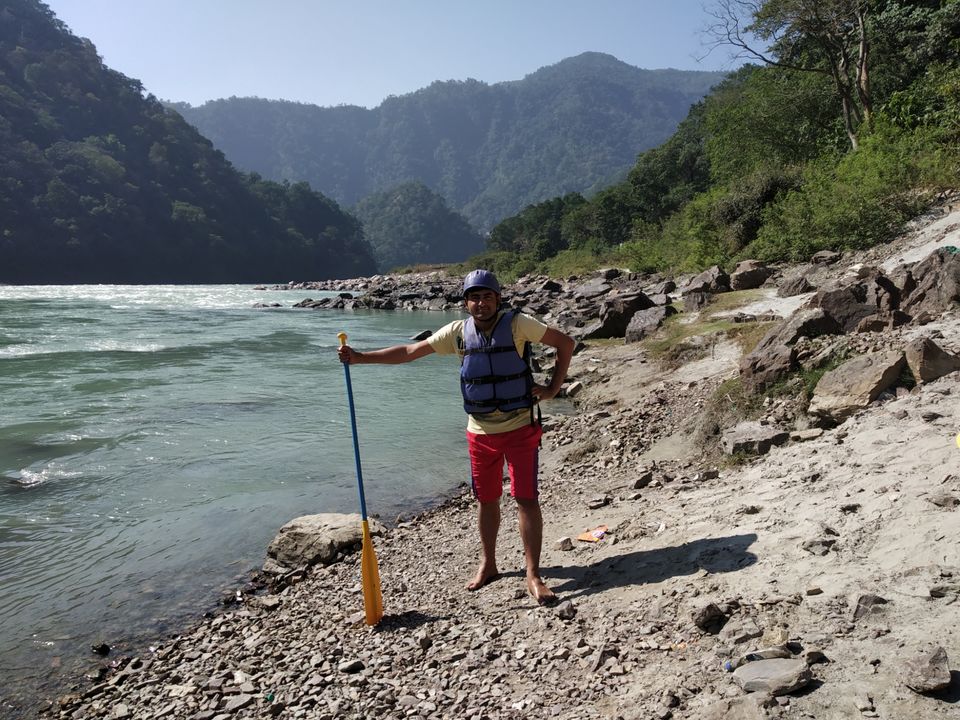 After we reached, we kept our mobile and purses in polythene bags, to keep it waterproof. We got a safety briefing and basic rules of how to do rafting. Being the first time rafter, and not knowing how to swim, I was little scared too.
We got our life jackets and oars, and got on the rafting boat. Now, started the 16 km rafting from Shivpuri to Lakshman Jhula. We crossed around 3-4 rapids, and I would say the experience was so wonderful.
We stopped at the Maggie point, on the last phase for a little relax, where we did cliff jumping, which was scary too for a non-swimmer like me. Then we fed our appetite with Maggie, which was very costly there around ₹50/small plate. We completed our rafting in around 2 hours.
Rafting experience was one I would like to have whenever I go to Rishikesh. It's a must to do thing in Rishikesh.
#RavishingRishikesh