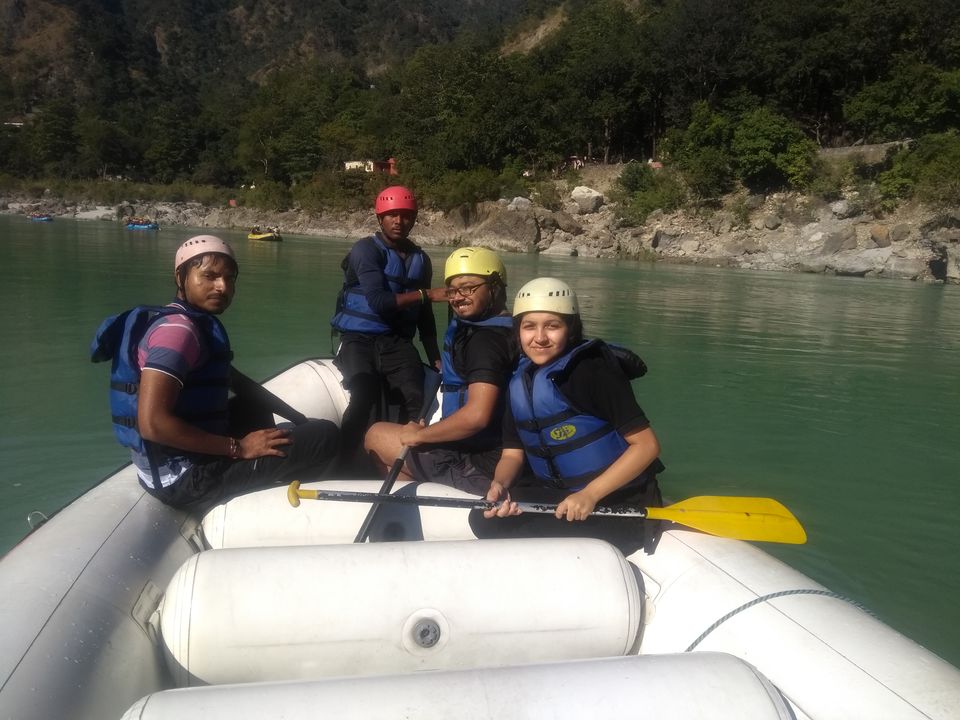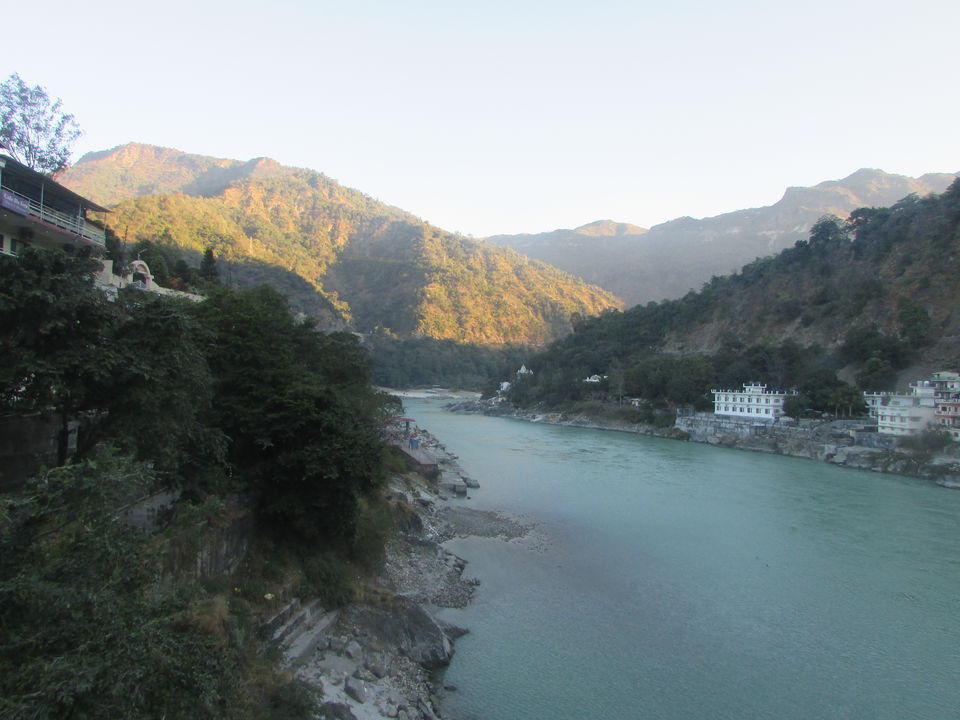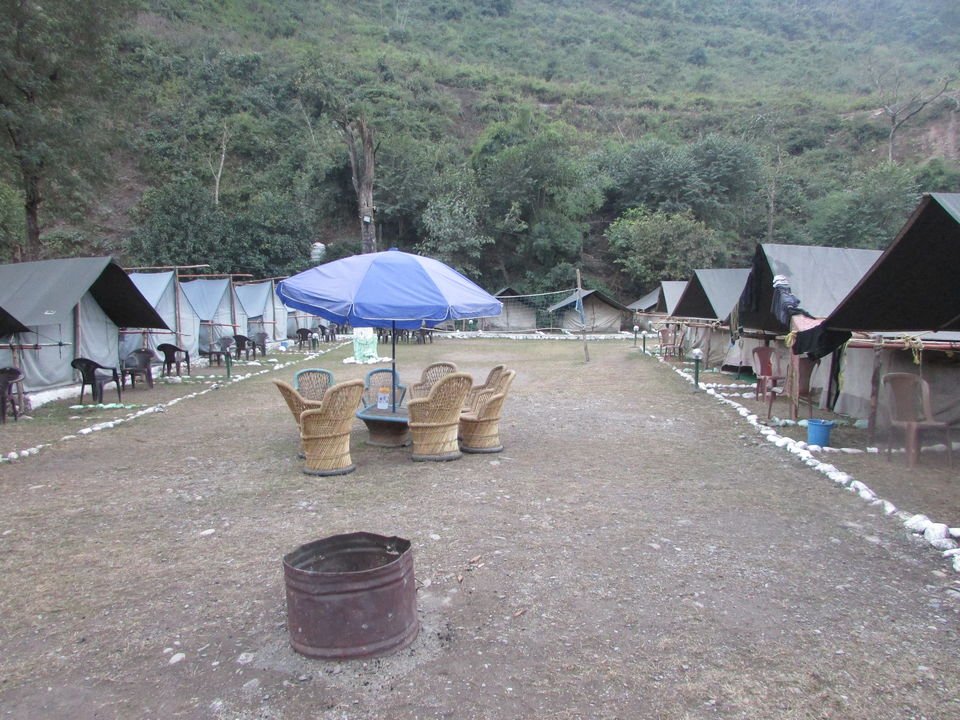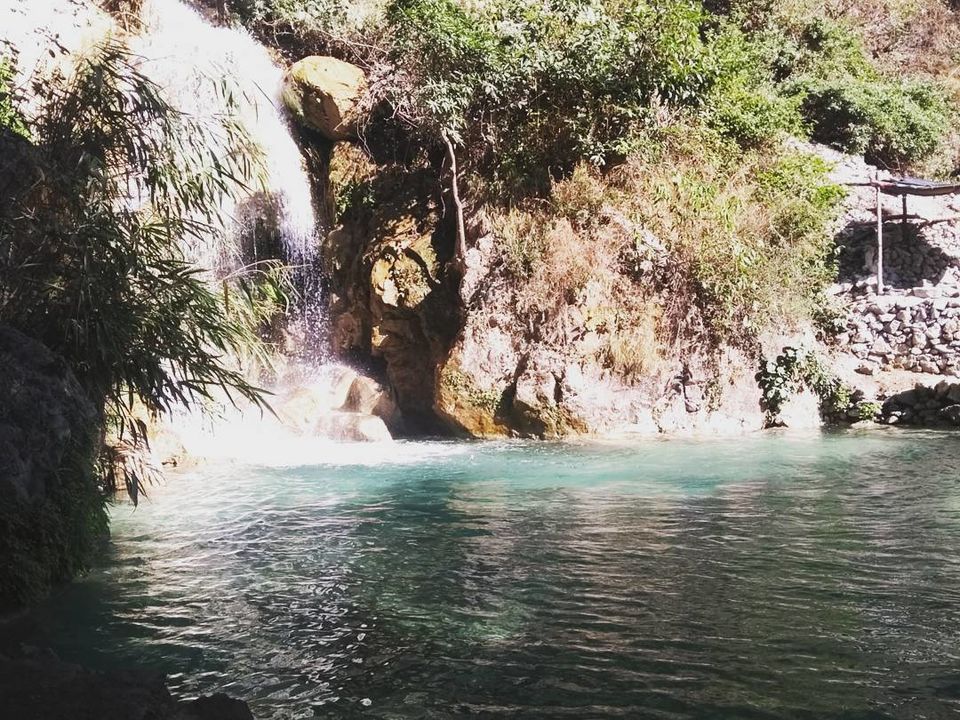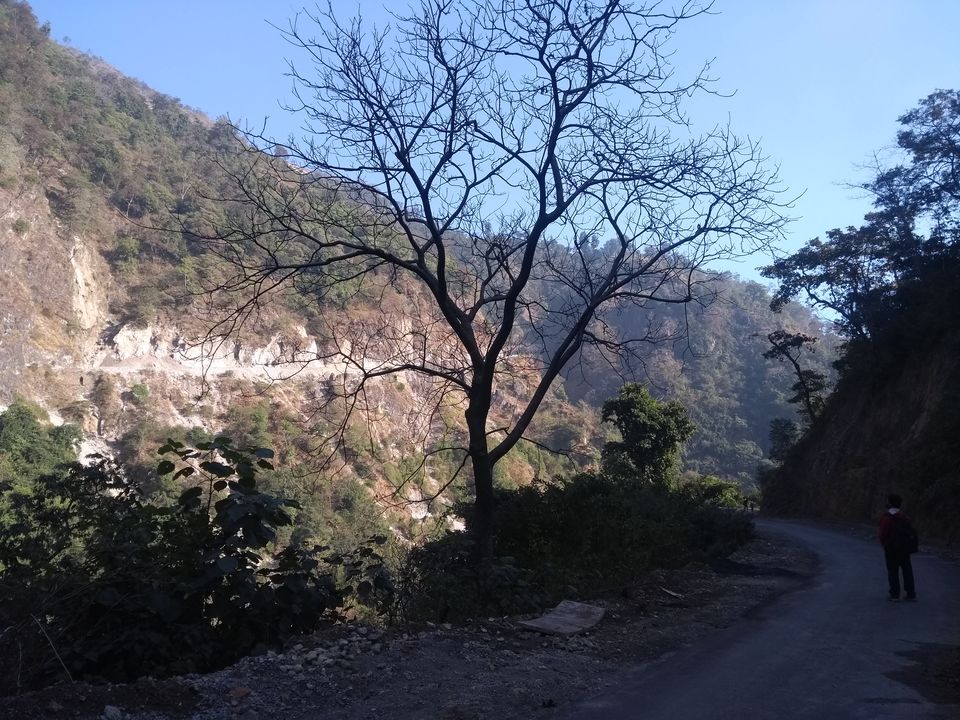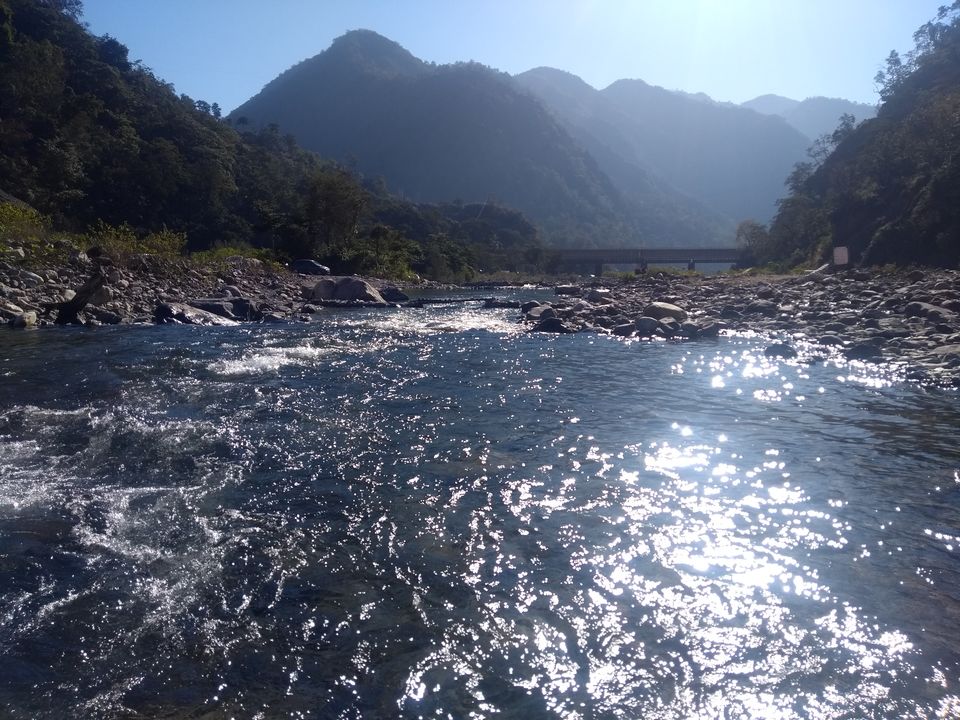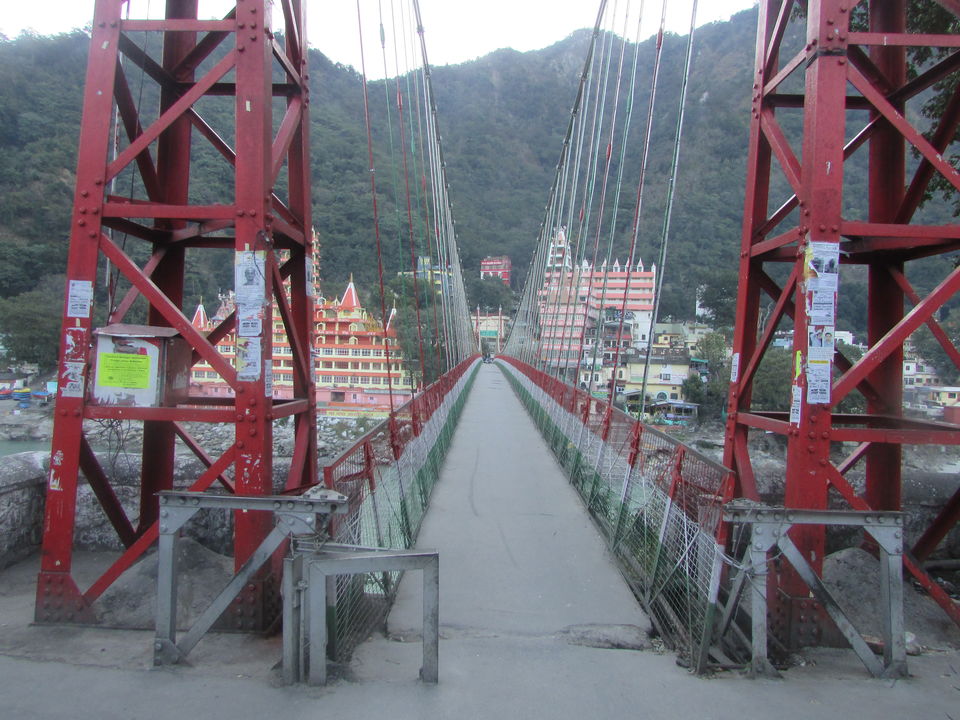 It was not an ordinary day as I was finally going on a trip after almost eight months. Visibly excited, my friends and I made way to RK Ashram metro in Delhi at around 6.30 pm on December 15th 2017.
One of the highlights for me was that the Rishikesh trip was happening in December. Every one aware of the climate in the northern part of India at that time will know how that is like.
We made some delicious egg curry for dinner and well had it before we boarded the bus. Then, we took medicines to combat motion sickness- well any one aware of the mundane struggles of travelling can relate to this.
We boarded a pick up bus to reach Anand Vihar bus terminus. We had to board our bus to Rishikesh from there. I was carrying a trolley and my friends were visibly upset, to be honest it was fair because carrying a trolley to a 2-day trip is not a great idea...First Lesson Learnt [ Travel with bare minimum luggage... if possible a bagpack].
We reached Anand Vihar at around 10.30pm and due to a miscommunication landed up in a wrong bus. After coordinating with the bus operator, finally found our bus and voila! there were just 5 people travelling in the volvo. It was a privately operated bus and when I booked it through an online app, it showed many more bookings so I confidently went ahead and booked our seats.
Second Lesson Learnt: If possible go for government operated services or reputed private services, else you might compromise with your security.
I was anxious throughout the journey and my friends tried to assure me constantly that all was well. I heaved a sigh of relief when around 4 am the bus reached Haridwar. It was another hour and a half journey before we reached Rishikesh.
Rishikesh welcomed us with a warm cup of tea- it was badly needed as we were shivering at one degree celsius, along with teeth chattering.
It was still dark and we decided to experience sunrise while walking down the alleys of Rishikesh. Who else but GPS being our sole guide but alas! it deceived us. We were lost in the alleys of Rishikesh and gave up. We boarded a public transport and finally reached the much-talked about Lakshman Jhula. The majestic structure faced us in the wee hours of a Saturday morning and that was enough to realise that a memorable weekend awaited us.
The hanging bridge or Lakshman Jhula is iconic in its own right: constructed in 1930 it is a place of historical and cultural significance. Overseeing the torrential Ganga, the structure is open to both traffic and pedestrians alike. When we reached the iconic bridge, it was completely empty and as seen in the pictures we witnessed sunrise standing there.
We reached the other side of the bridge and the adventure began. I will remind you that these are adventures for someone who calls herself the reluctant 'traveler'.
We began walking down the road, lined by houses on either side. It gave us ample time for chitchats and the icy cold breeze was the icing or better say cherry on the top. The sound of the roaring Ganga inspired us as we dragged my undesirable trolley, in turns. I am thankful to my friends for bearing with this folly, oops I mean trolley, of mine.
A local told us about a waterfall nearby and we kept asking people for direction and then walking towards it. Unfortunately none of the locals told us the name of the waterfall and we were pretty much clueless about it. It felt like we were walking towards an unknown destination, adding to the thrill of it, well just thinking in hindsight.
We ate delicious 'paranthas' on the way and encountered a band of monkeys, before we reached the discrete waterfall –The Neer waterfall. The catch was that in order to reach the waterfall we had to walk a few more kilometres uphill. Being completely exhausted, having already walked quite a few kilometres, I had second thoughts.
Eventually brushing aside all doubts I decided to embark on the journey. At the outset, let me make it clear that I did not reach the main waterfall. I am some one who has breathing troubles in high altitude. And I see my failure to reach the waterfall as both a success in its own right and failure – now go figure out what that means!
The way was marked by difficulties, mainly because it was steep. The road had thorny bushes all the way till we reached a wider road. A few kilometres ahead we reached a waterfall, which is also a maggi point. This is the smaller waterfall, a few kilometres below the main one.
Nevertheless, the sea green hue of the water won me completely and that was the moment when I realised that it was all worth it! The roaring Ganga at that quaint location is all you need as a hideout from the hustle bustle and monotony of every day existence. My friends continued walking towards the main waterfall while I decided to soak in the ambience of the place.
My friends went ahead and took a dip in the main Neer waterfall and of course, I was full of envy. On the hindsight, yes, I regret not having gone the extra mile and seen the beauty but I felt restricted by my will power and that gives me a sense of "false satisfaction".
If you are wondering what happened to my trolley, well it was safely kept at a rest room belonging to the waterfall preservation body. Well! Thank god for that.
After having walked for almost 14kms that day – a first for me – we started looking for a tent. Just then , opposite the starting point of the uphill waterfall tract, we found the shop of a tour operator . We managed to get camping/lodging, food and rafting for an affordable package amount of Rs1,200 per head. Shivpuri is the place where the tents are put up and it was my first camping experience.
We were served delectable snacks and a sumptuous dinner comprising chicken curry and rice. They also arranged a bonfire and that was much appreciated in the cold December evening.
The second and final day was reserved for the rafting activity. I was all jittery and initially suggested the less dangerous rafting package, which would be basically rowing in the calmer portions of the Ganga.
My friends encouraged me to go for rafting in the rapids [ the stormy waves sweeping across the seemingly gentle countenance of the Ganga]. I finally gave in and we were all set to face the rapids.
We got into loose-fitting clothes for the rafting activity. Wearing a life-saving jacket and the helmet, I gave up my apprehensions and was ready to face the challenge head on. A car dropped us at the point where we were to begin river rafting. While the guide gave us safety instructions, I again felt restless. He mentioned the most difficult grade 4 rapid where there is a high chance of the boat to capsize. My ever enthusiastic friends and now my 'team' helped me overcome that last bit of dilemma over whether to go ahead.
We got into the boat and it initially seemed like a smooth ride. The mountains enclose the Ganga and it felt like I could derive my strength from them. We locked one of our feet to the side of the boat – as a measure to not fall in the water when the journey gets bumpy. We crossed the first two rapids with much cheer, hooting and chanting. The guide asked me to keep the oar closer to the boat and that way rowing can be more effective… I was doing it wrongly at the beginning.
The most dangerous rapid four literally took my breath away. Before going to the 4th rapid, I had a nervous breakdown and also accused my friends of trying to kill me.
Aside: I still don't know if it was their plan but I am so grateful to them whatever the motive was ** smirk**
We passed all four rapids with flying colours and thankfully the boat did not capsize – we managed to balance weight effectively and kept it afloat.
Then we came back to the camp, had a sumptuous lunch and left for Rishikesh bus stand in the evening. Came back on Monday and went to office – revelling in the memories of Rishikesh and wanting to go back to the enchanting city soon.
The total cost of trip - Rs8,100. Per head - Rs2,700