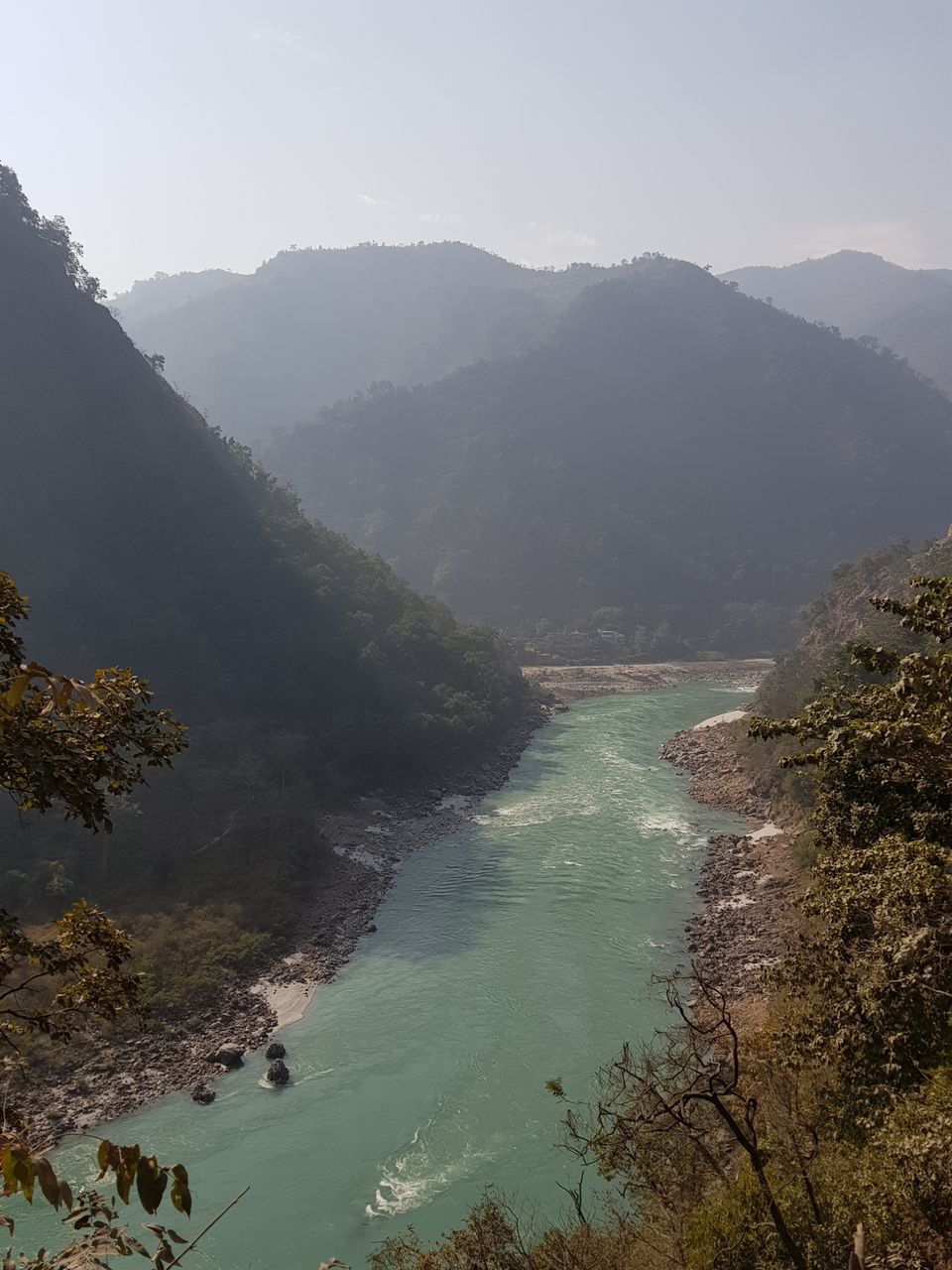 So all of us know there are around 10 or more than that places in India to do Raft. And The Ganga at Rishikesh is the best river to raft. Here is the picture i managed to clicked during rafting as you know cellphones are not allow to use during raftings.
Why Rafting?
For rafting Himalayan water is the best. Few things appeal to adventures enthusiastic more than thrill of riding in wild water, It's also called white rafting.
What is the best in Rishikesh ?
Rafting starts from shivpuri to lakshman jhula. So to reach till shivpuri you have to take jeep and it will take more than 30 mins to reach as road is under construction. So road gets narrow at time only one side vehicle can pass.
At starting point, everyone has to be signed paper that you putting yourself in risk at your own risk.
Guide will guide how to raft your boat and what would be instructions and codes. Also he will explain how you could help yourself if you jump out from boat and unable to reach till boat. There would be one rescue guide who rome around all the boats for safety.
Rapids during Rafting.
There are 9 rapids, 3 of them are dangerous so you have to raft your boat as per the guide instructions when you get into that rapid. Names are Roller coaster, double trouble( it actually gives you trouble 😂) another i didn't remember name. There are Whirlpool as well.
Places you seen during raft
1. Lakshman jhula
2. Ram jhula
3. Krishna jhula
4. Triveni ghat
5. Neer garh waterfall
6. The Beatles Aashram.
So overall experienced was amazing. Mumbai people can try for kodal. Its also recommended best for rafting.