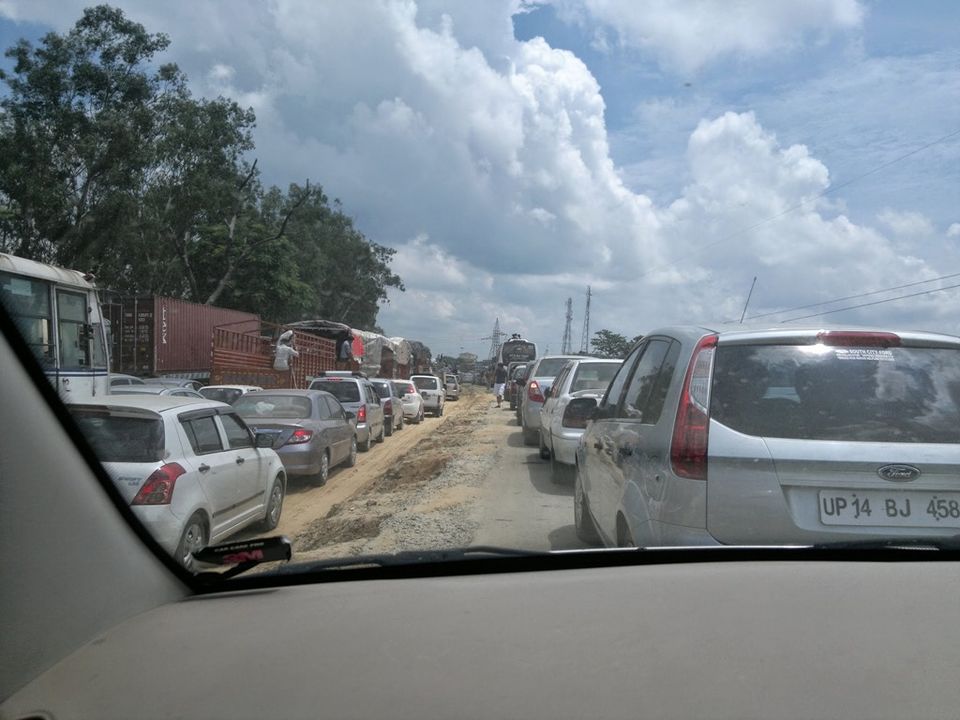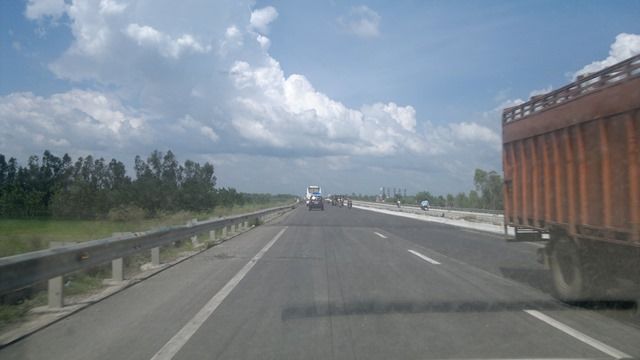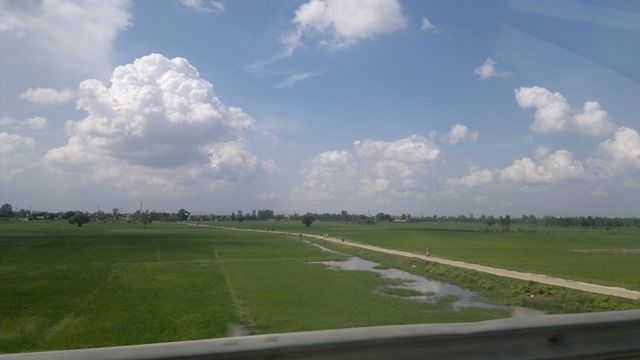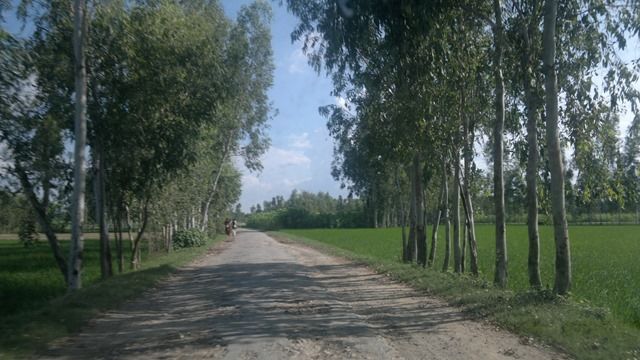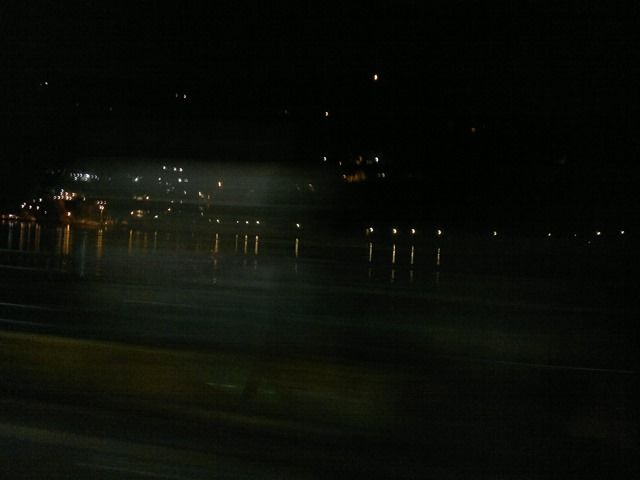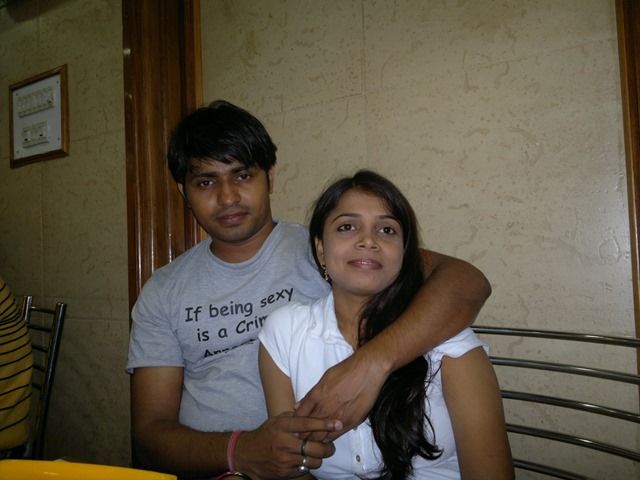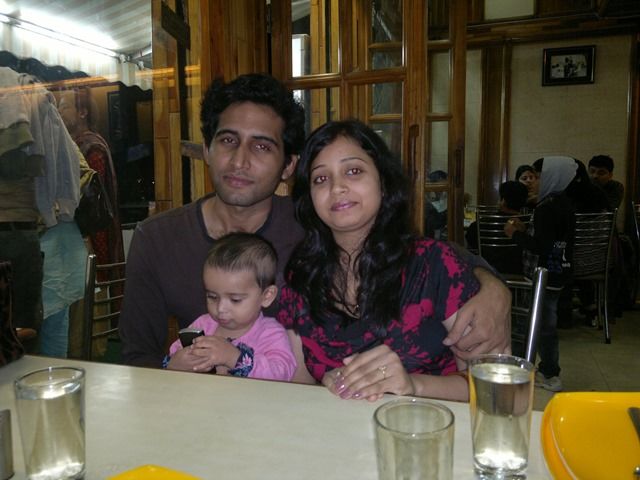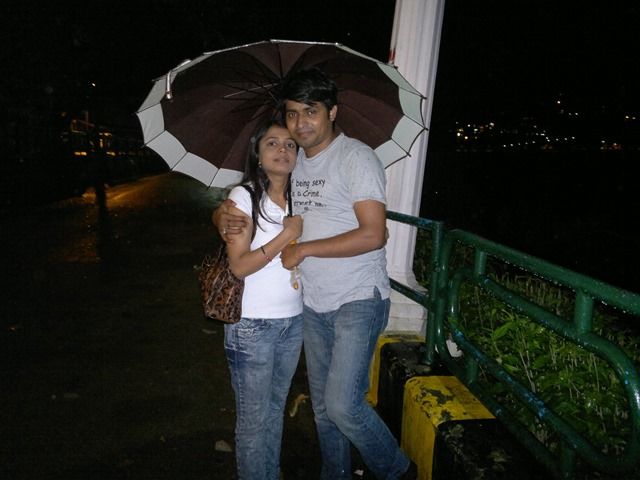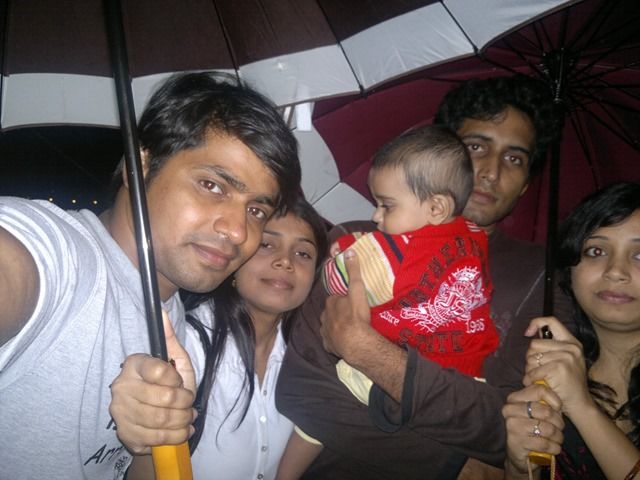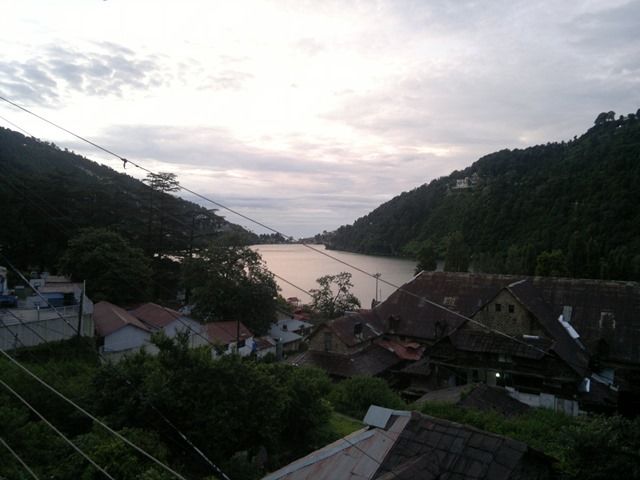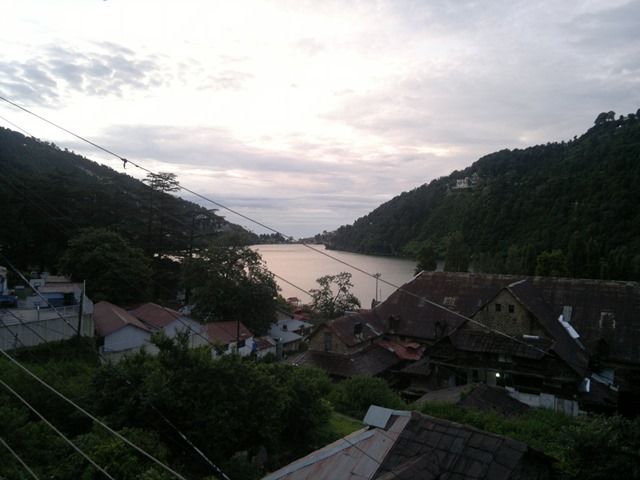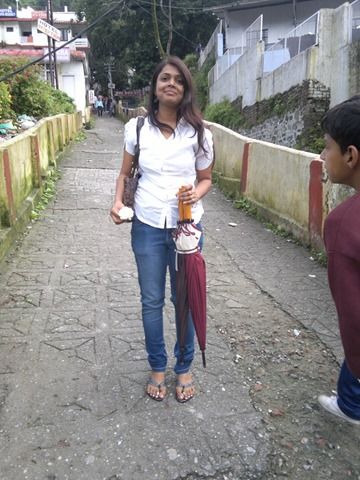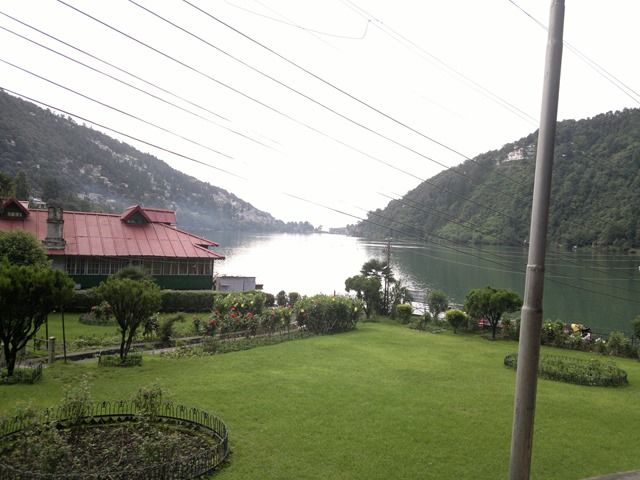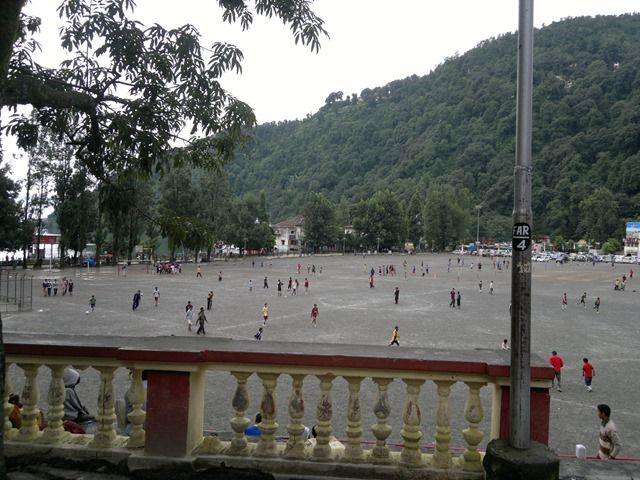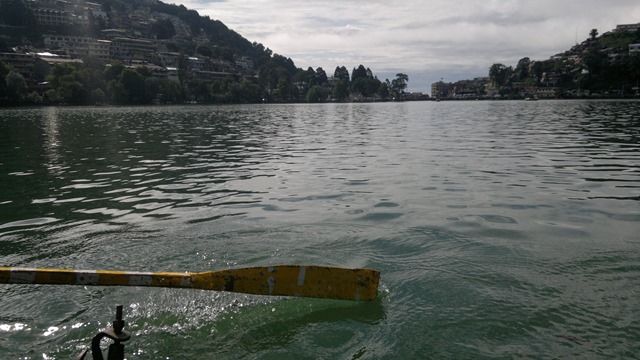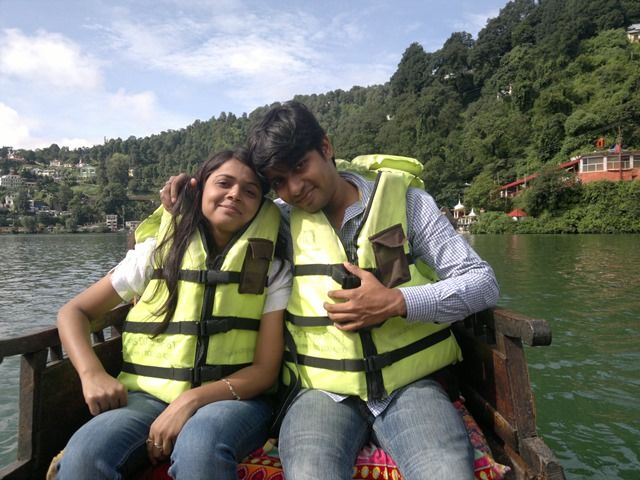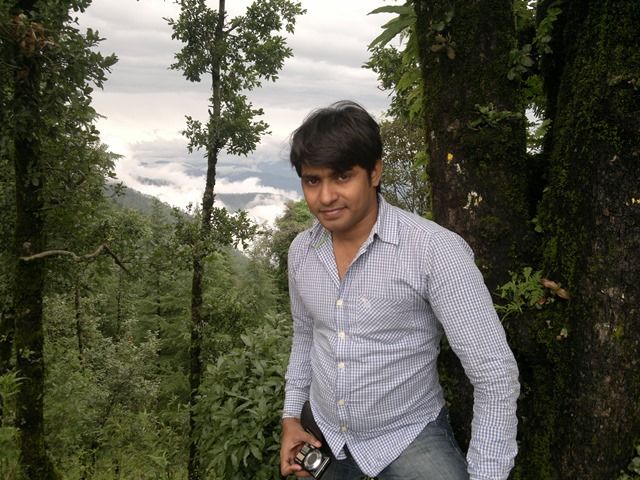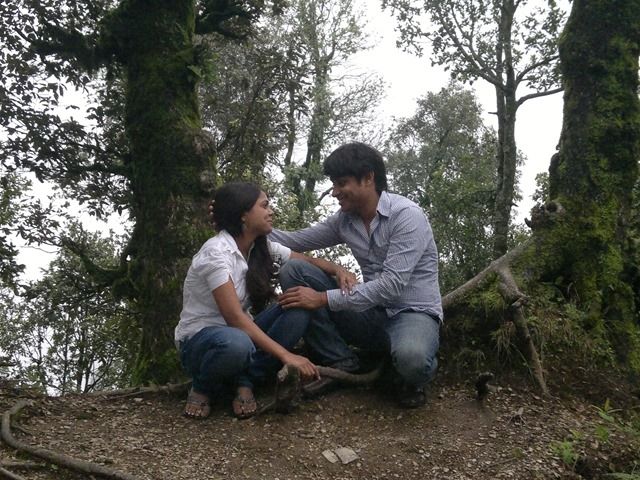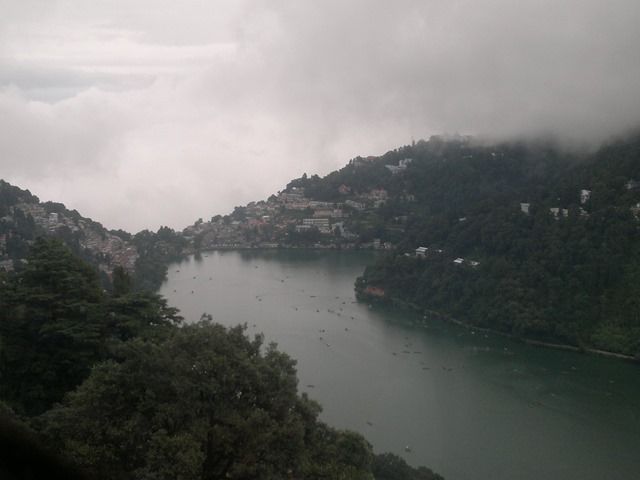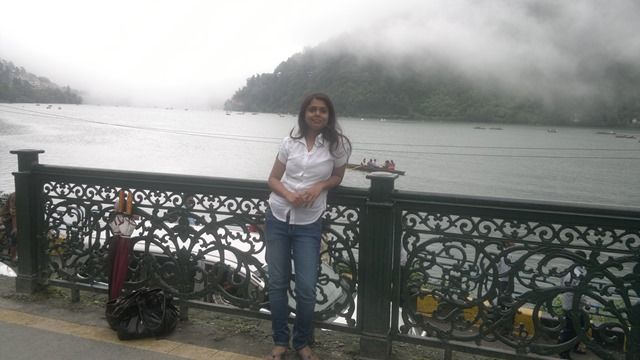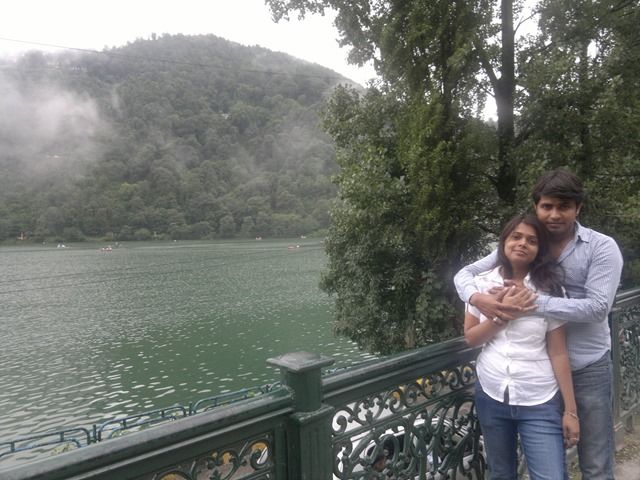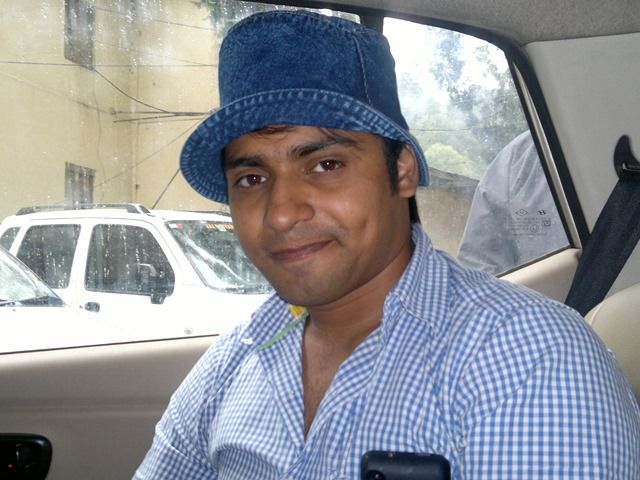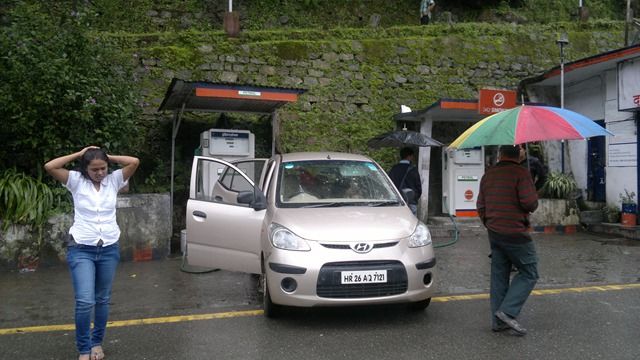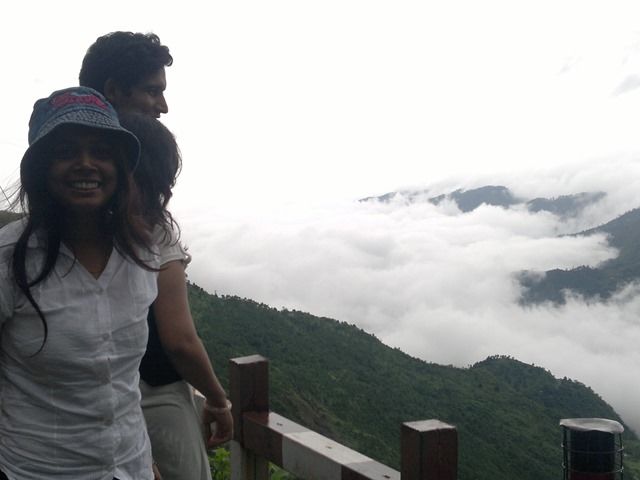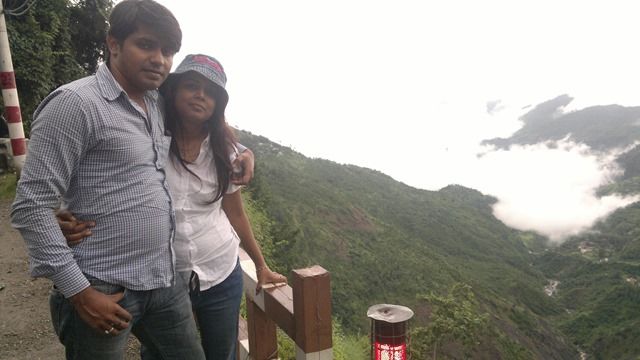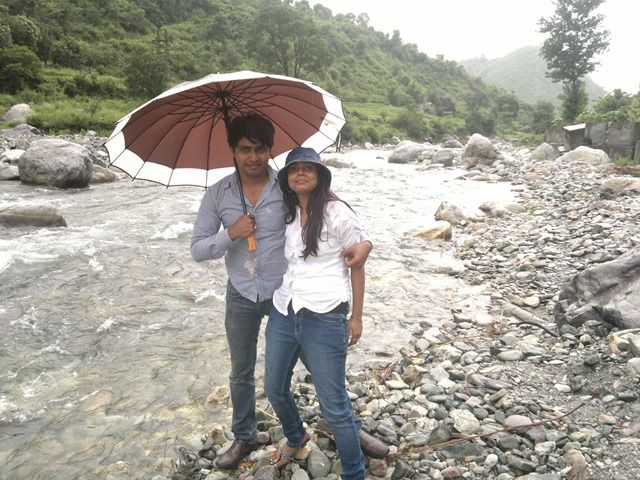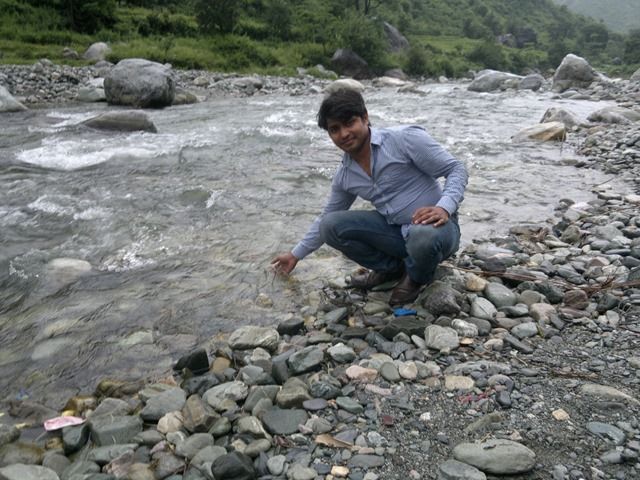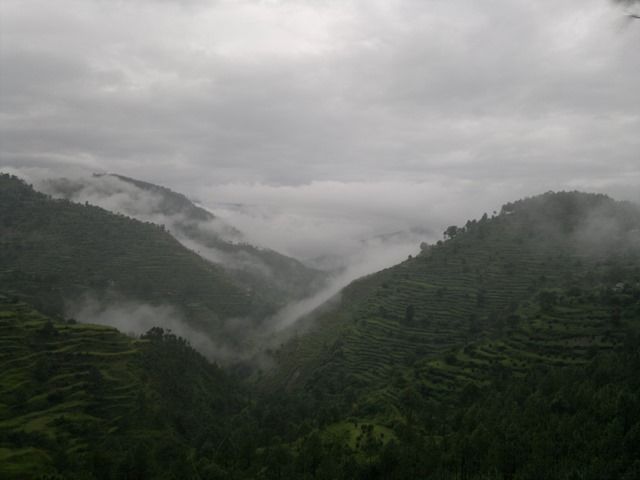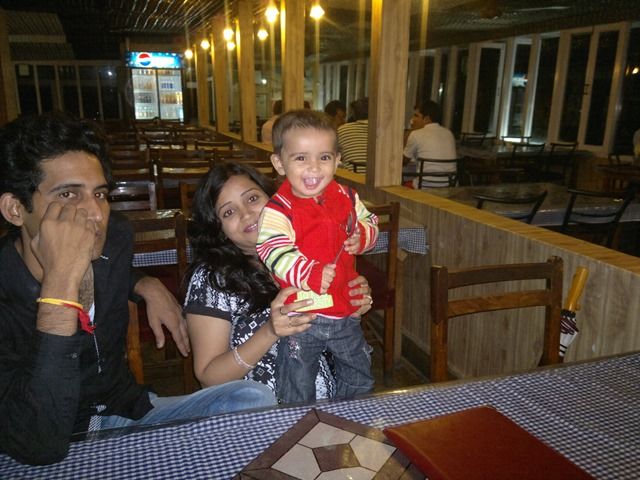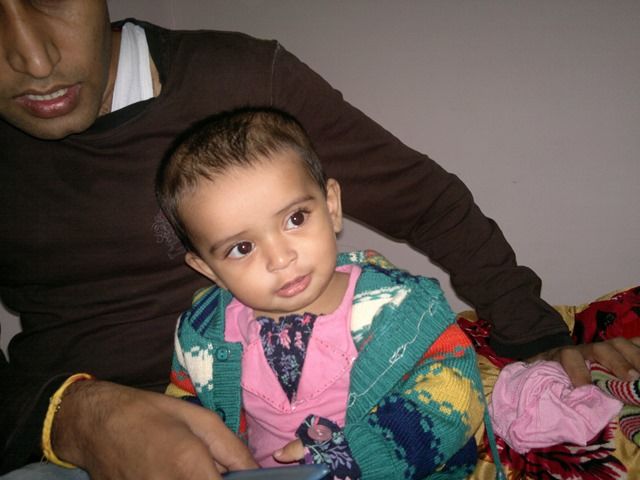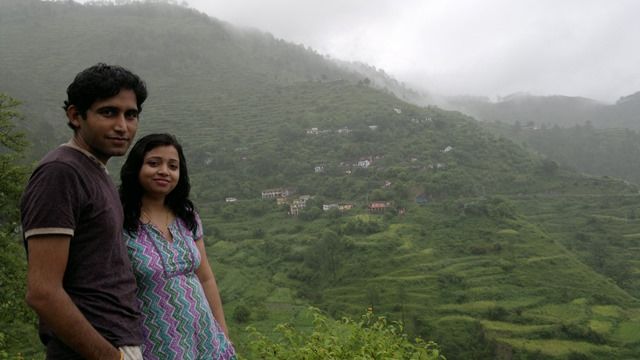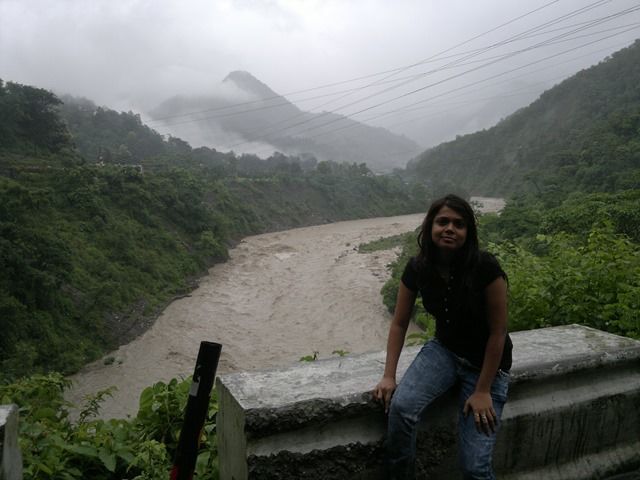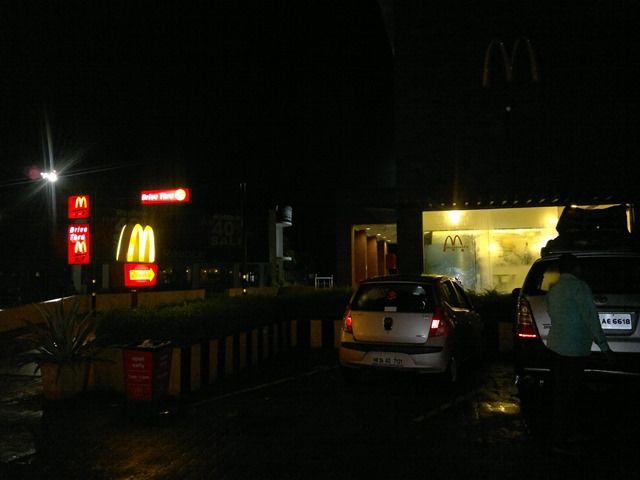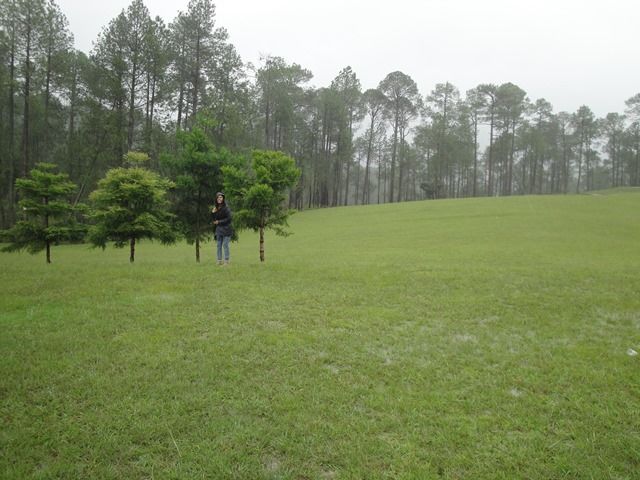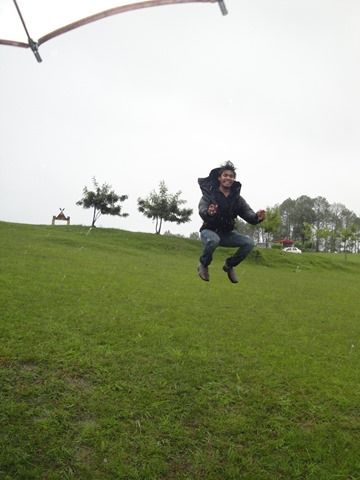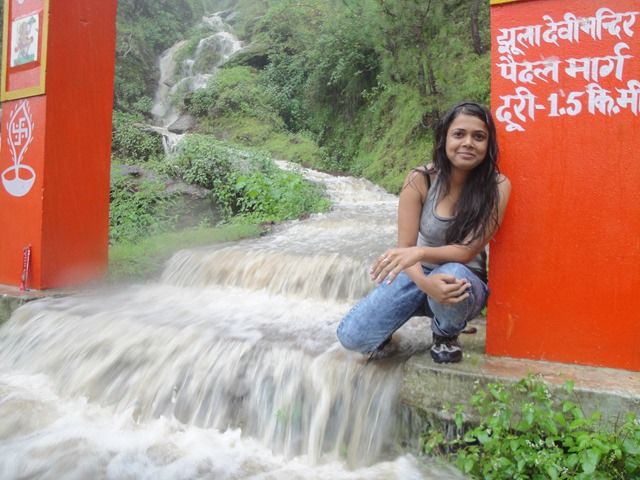 Its often been said that "The plans for best journeys often happen to be impromptu than being long on preparation side". Something like the same was the case with the Nainital visit. Before that particular journey, only public transport been the enabler for us for journey as bike was never suitable for longer distances considering law & order situations in India. But this time, as sister-in-law had a car and was living in Gurgaon (40kms away), a plan for a short trip on biggest holiday for professional class (mid of august when one festival gets clubbed with weekend & Independence day) in recent years was hatched between two sisters. Despite of plans, it kept on being flip-flopped till last day and when we left from Faridabad that particular day, then we didn't even had bookings of any hotel in Nainital or around.
Nowadays, when I start for a long journey, then I make a point of leaving the house as early morning as possible, but as I said, that particular journey was against any rulebook. Sister-In-law arrived at our place by some 0730 hrs and despite of all efforts, we were on course of journey (after getting tank & tires filled) by 0845 hrs only, completely unaware of what awaits ahead on roads….
As I didn't knew driving then, so the burden was all over poor Pankaj and it would have taken a lot of toll to just come out of city on a day when almost entire city was looking like going for the route on vacation. We took the first break at an unknown place to wash our faces etc by 1045 hrs and covering even first 100kms had taken more than 4 hrs and a gigantic jam greeted us over Garmukteshwar due to narrow bridge which was catering both side traffic coming towards it from 4 lanes highway.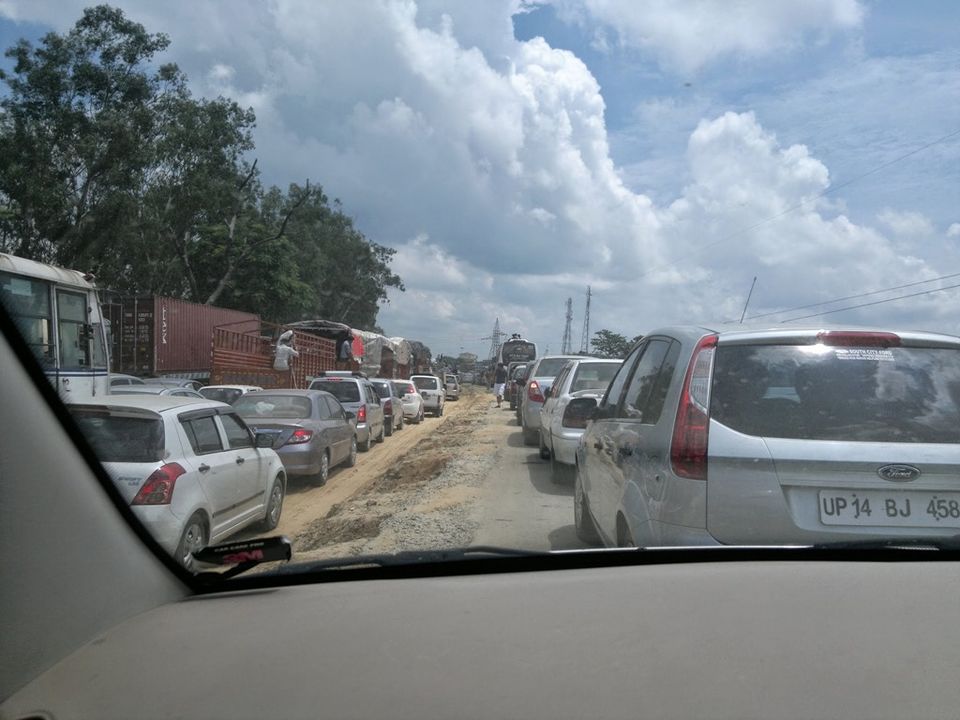 The jam felt like unending and we would have been stationary for at least two hours on the road under unbearable heat even when it was August with clouds. Worse was the various daredevils crossing lanes, jumping trucks from upper lanes to down and then back to upper lanes. You just can't expect a holidaying crowd to follow the traffic rules in a jam, no matter how worthless the exercise might be. After crossing some threatening trucks due to their zig zag driving in such jam, which was as we later come to know was at least 24km long jam, we finally made it through. While we might have thought worse of weather that time, when I look back, I find it was still pleasant considering the fact that it wasn't raining then otherwise it would have been even worse.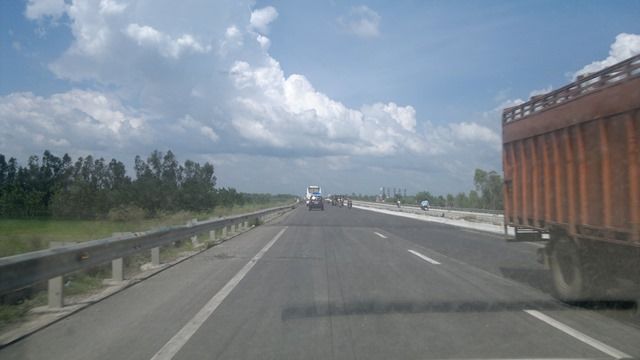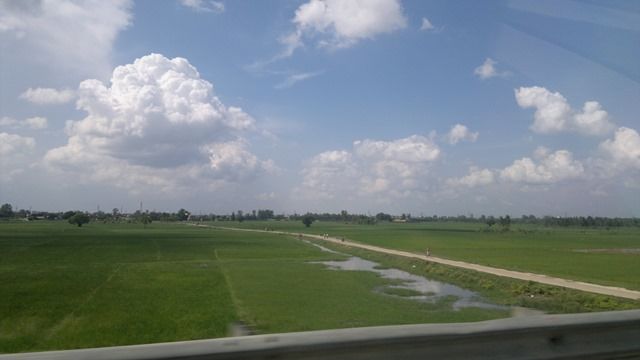 After crossing that patch, we seen some better roads & green farms by side of roads though we were too tired or scared of another jam again. We took some breaks in between over two places I guess. Once for food and once for just tea and biscuits. But then another jam was waiting for us possibly around Moradabad, if my memory serves me right. Some passerby suggested us a route through a village and we were forced to took that option as it was looking like it would be night till we reach Nainital this way.
Even the entry in the village was tough considering a road made of sand entirely and worse some trucks had passed through that way. It was hard to drive even in dry sand and then worse came ahead with mud and huge holes on road. By the looks, I declared that our i10 can't make it through but Pankaj been more brave. As we were expecting, car did got stuck in the mud though passing villagers been encouraging us and after a few hiccups, we finally made it through leaving don't know how much dirt on the car. Cutting through traffic in village was not going to be fun and it wasn't.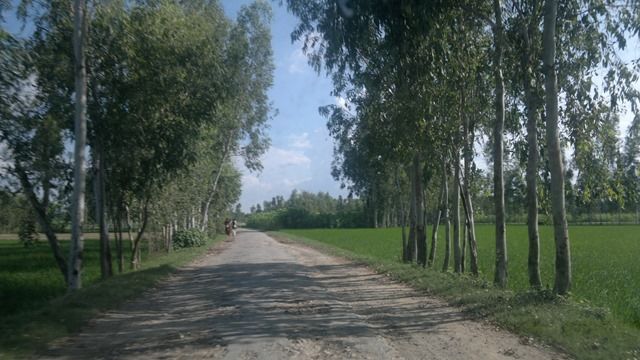 Bad roads, random traffic continued till the moment, we reached to place named Kashipur perhaps (though checking on maps, the name doesn't sound valid today), post that roads were back again. We followed the main route which was Rampur-Rudrapur-Kathgodam and even if I try today, I don't remember much of the details that what happened post that in the way. The things which I remember included that how many accidents we seen during the journey. It was very unusually high number. Starting from Moradabad Toll to Kathgodam to Hill roads, starting from fatal accidents of trucks, SUVs, Cars to Bike and Bicycle accidents leaving blood stains on roads. Hills roads were showing us vehicles at almost each 10kms which /slipped from the path and met unfortunate fates.
An important lesson that I learned from Pankaj in that journey was to keep utmost calm during the journeys. You have keep on smiling and cheering, no matter how worse traffic is, no matter if passing by abuse you even on their faults, no matter if kids in the car irritate the hell out of you by crying etc or policemen do their things. Just a moment of anger and the holidays might be spoiled.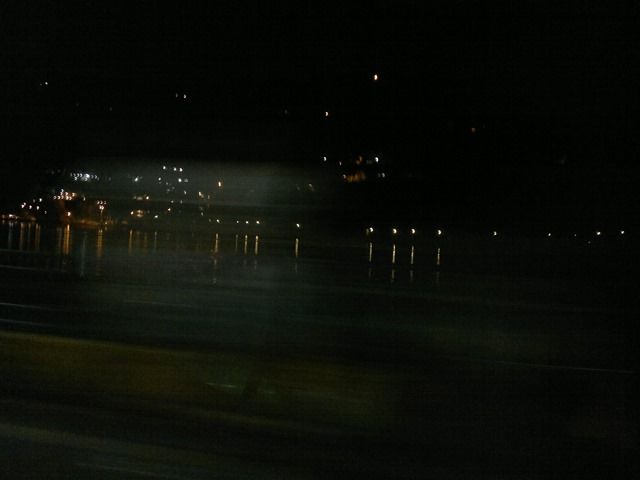 We might have reached to Nainital by 2015 hrs around and it was badly raining then. None of us had taken by break between drive since long so everyone wanted to run for a washroom, but first priority was to park the car, which managed somehow post the mall road in a very narrow place. It was hard to take cover and park in that place due to continuous rain and I all the time was thinking that how it would even be possible to take the car out now. After parking the car and getting fresh, the next job was to find a hotel while the kiddo Addhya (sister-in-law daughter) was crying in hunger. I tried to persuade her by a big balloon but rather than cheering her up, that ended in scaring her. It took some efforts to find a hotel, but finally we managed to find one which was near mall road but needed few mtrs of trekking. We needed a place to fall flat anyway. Cost was 1200/- and we took two rooms for we two couples. After almost throwing the luggage, it was time to get fresh and then to come out on mall road to find some eating joint.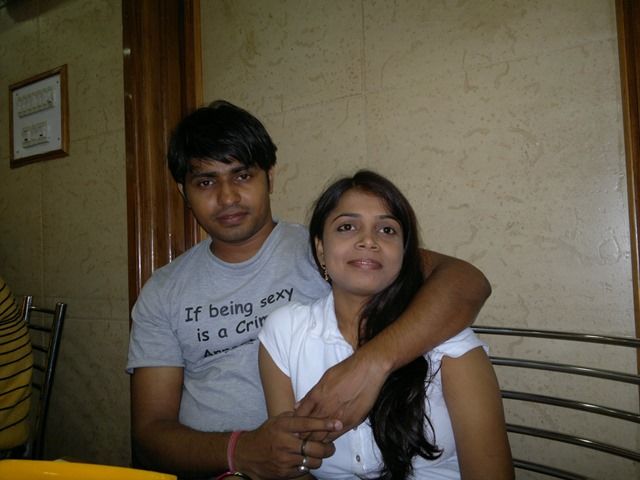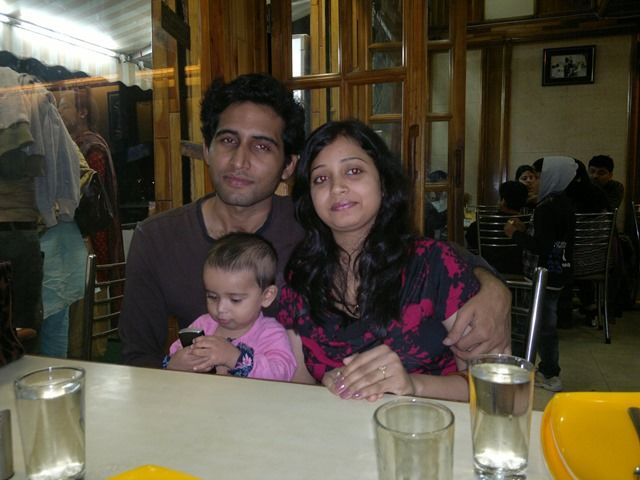 It was such crowded time that even for entering into restaurants, we needed to line up in queues. The restaurant which we chosen was named as Nanak Hotel. We were this hungry that any food would have tasted delicious but not to take credit away from the hotel, the food was actually good. Apart from other things, you can get an idea from the picture that how tired Pankaj was and even though rest of us were fresh to roam around the mall road, his face was saying that we should take some rest.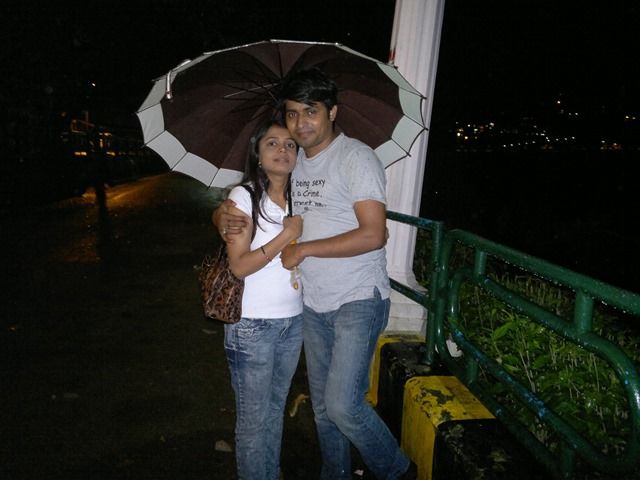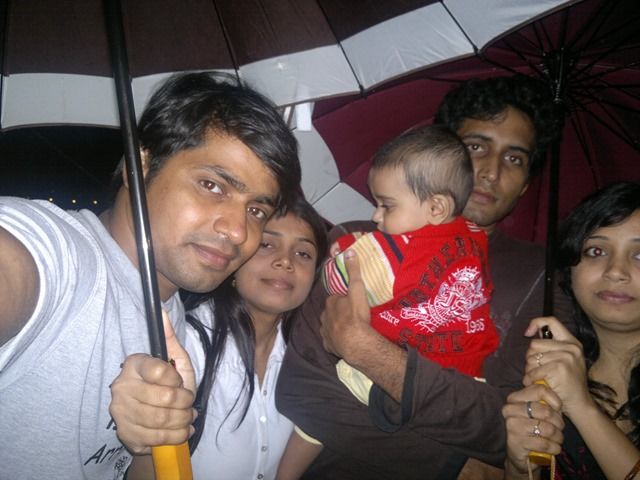 As is visible from the above pictures, we still did some shopping on mall road (showing no mercy over Pankaj), which included these two colored umbrellas and a jeans texture cap. These umbrellas really gave us (newly wed then) some nice photos to cherish later on. I actually got it framed later on. And this was the end of day one to our weekend trip to Nainital.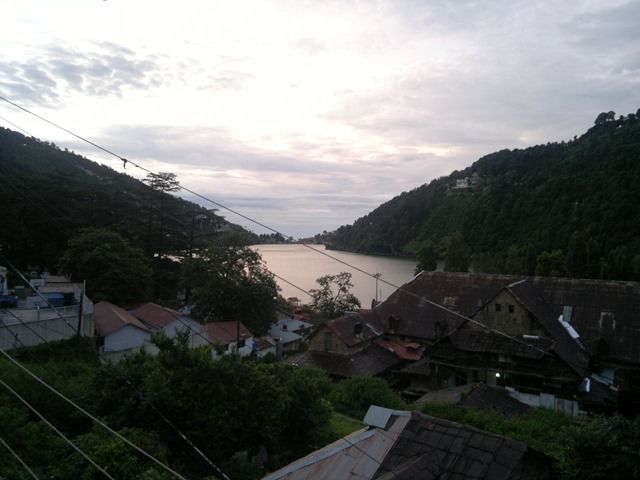 The thing about hill morning is, it always happen to be early and same time beautiful as well. Considering a day full of cloud, it may not be the best of view which Nainital could have offered to us, it wasn't any less spectacular either from even our Hotel's balcony. The hotel wasn't any kind of big one and was some under construction property made of just chamber size room. I don't even remember the name of hotel now and remember only the fact that we checked out from the place by next morning itself.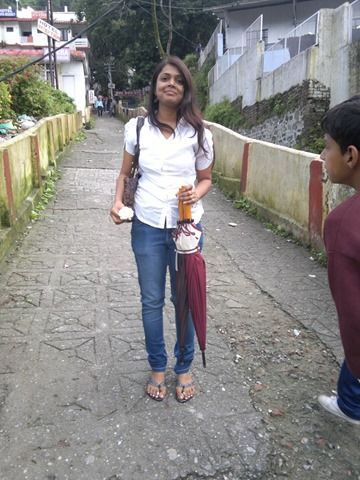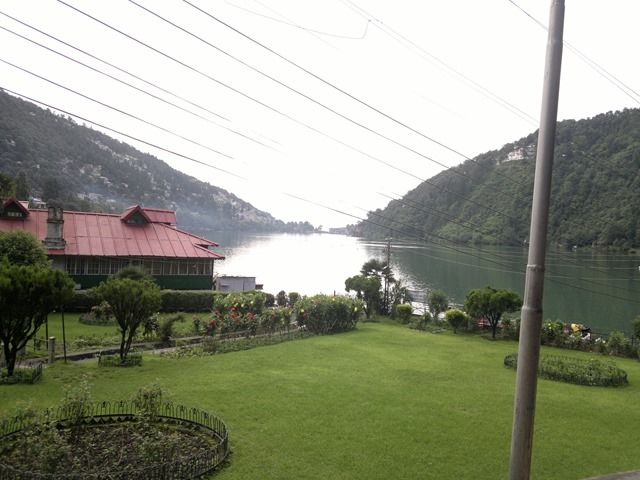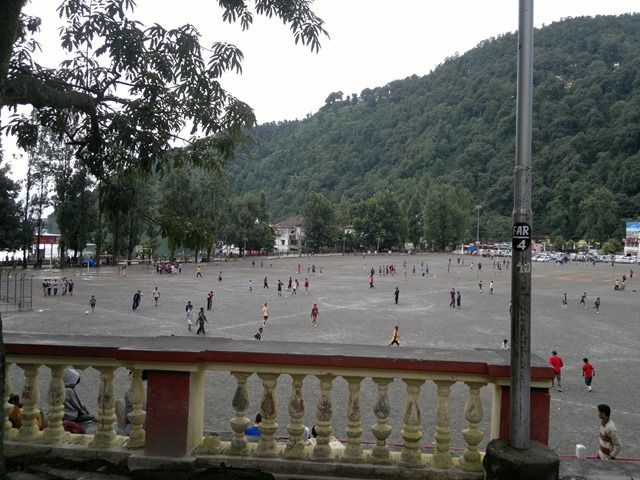 We still took our sweet time to get into shape and then come out of hotel by some 0750 hrs and moved towards the lake which was always the central attraction of the town. I still wish if I had chance to take the picture of Nainital during evening or night time when it wasn't raining, but whatever was about to come in our way wasn't any less spectacular either.
We ordered some eggs & pakauras and went to rest on the railings before this beautiful resort or whatever at the banks of the lake. Must be some Govt property or so as usually Govt guys get the best of the locations in every hill area. While we were busy in posing, the tourist crowd behind us had started swelling in and we were headed to customary sport which was boating in Naini Lake.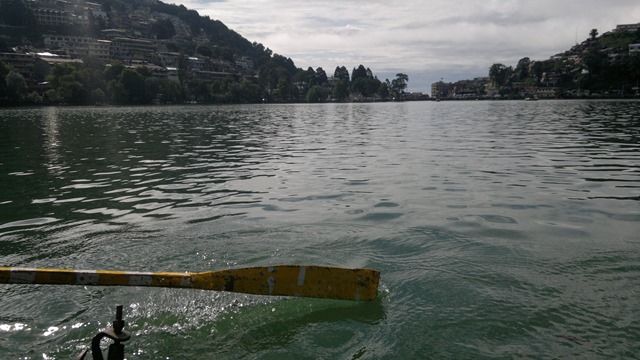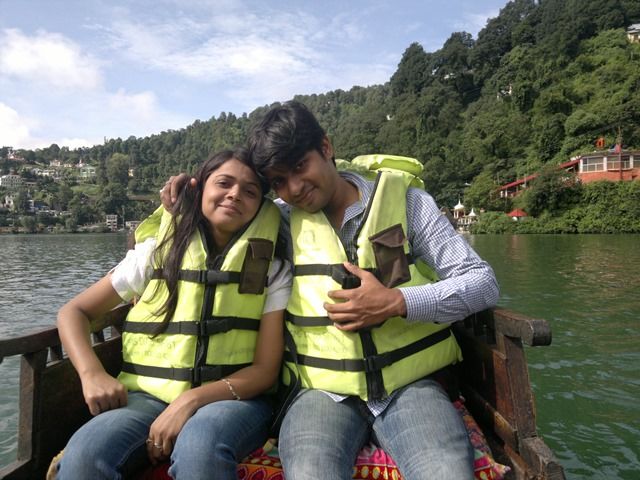 While boating, we were able to see the clouds settling down on hills, which later on came over the lake itself to make the environment entirely magical but that was hours later when we came back from the tifin top etc so leave that part for now. We took the ropeway to reach Tifin top (I didn't even knew the name of the places then) and though telescope etc were available at a cost for viewing hill peaks, we skipped that part considering the cloudy atmosphere, crowd and no hopes of snow in that season either.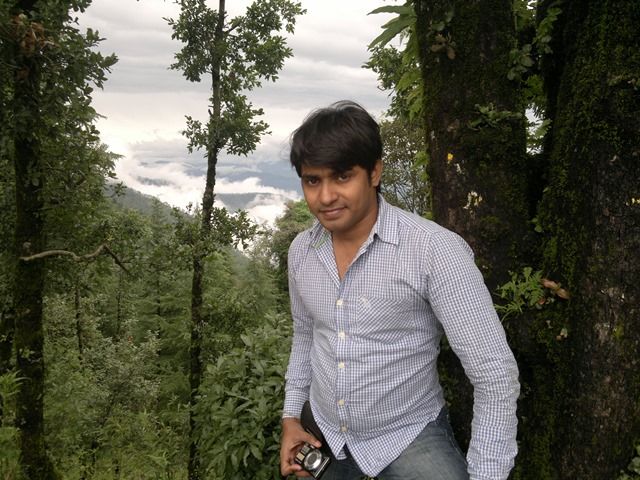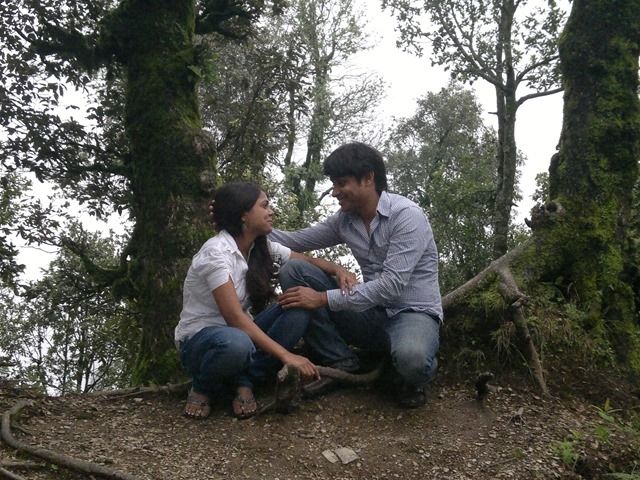 We would have been on top for around an hour without indulging into any of customary activities there though we did shop for some keychains etc if I remember right. The view of the lake from ropeway while returning from top was something to be cherished for rest of the life.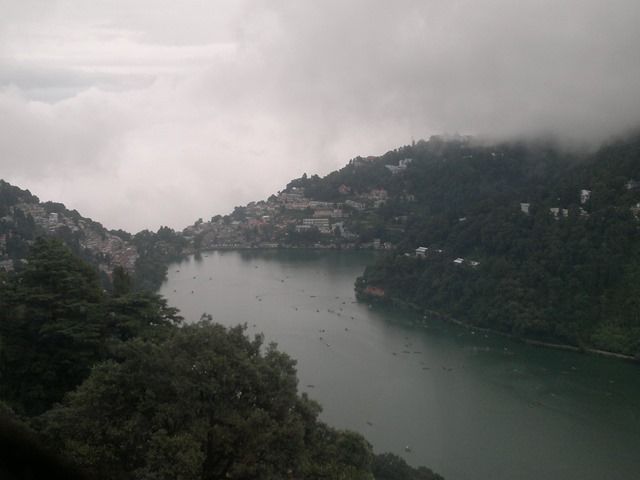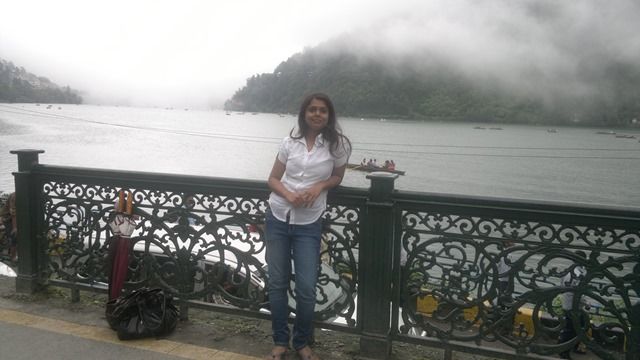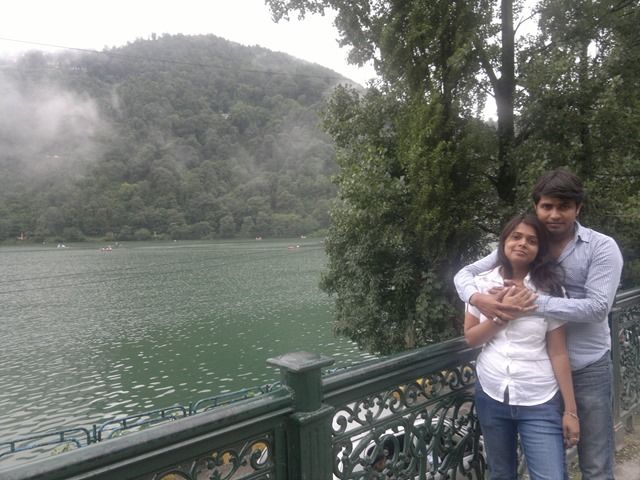 We took many wallpaper worthy pictures at lake after we returned to ground and when I look at those pictures even now then I really think if we ever get to have the same weather even in case we decide to visit the place again? That kind of fog, that kind of clouds touching you?
We chosen Shan-E-Punjab for our lunch. Don't know what's with we people from Delhi/ NCR that whichever place we go, we find solace in Punjabi food only when need to fill our tummy to top. It's just 3 years before when we visited the place, but while writing this post, I still miss those innocent smiles on our faces which look like long back now after getting busy in office and family lives now.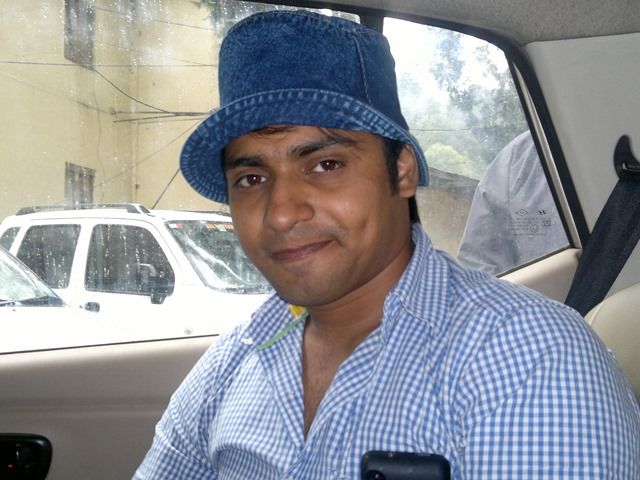 After the food, it was the time to take out the car from parking and move to next destination, which wasn't even decided till that time. The rush had already started moving on the lower mall road when we left Nainital around 1330 hrs.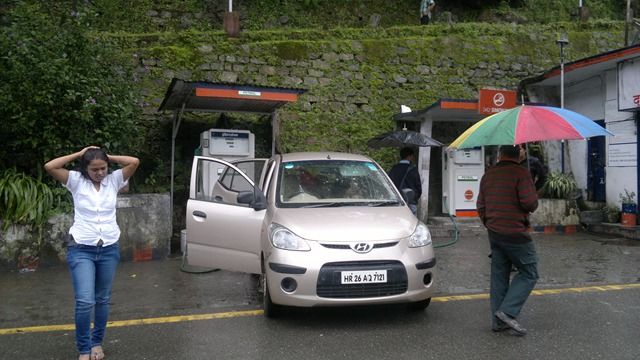 It was continuously raining, sometimes slow, sometimes fast and we were to get fueled up for the last time before leaving Nainital.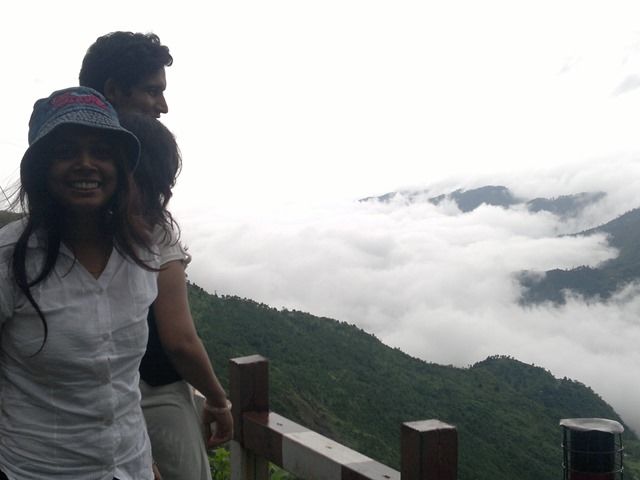 I might not have enough pictures back then but rather than roaming around known places, it was more pleasant to just drive on roads and stop by the occasional view points. The weather god had opened a variety of tricks from its sleeves. Clouds, fogs, greenery and small riverlates making waterfalls on roads, it had everything which one might only dream of during a vacation. We even came across a partial landslide, which still had left some way to us for passing through even though we did that very very carefully by everyone coming out of the car and then moving the car slowly and steadily.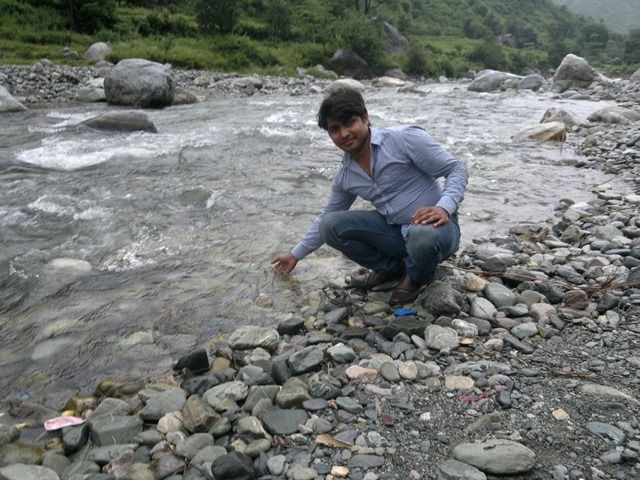 The above pictures were taken at an impromptu stop which we taken for eating maggie. The river was passing much below than the shop itself but we managed to walk to the point for touching the transparent water. It was actually rare as usually during mansoons, all you find dirt and mud around but may be hills are blessed about that.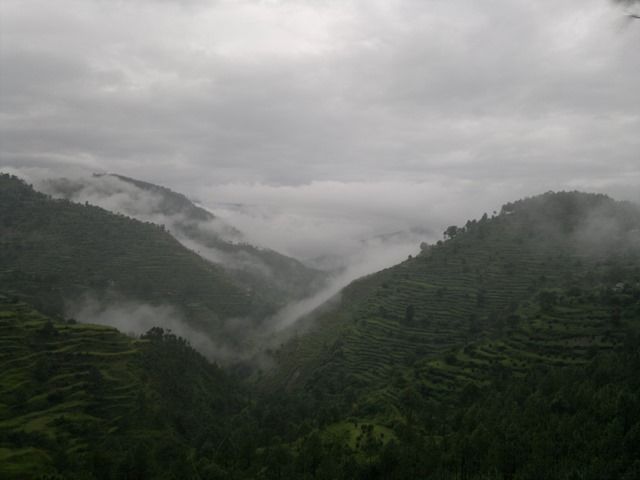 We weren't alone who might have found the roads and driving more beautiful than roaming on mall roads, but there were many on those hills doing the same thing. Roaming around on green hills, taking sweet corns and sometimes even showers on those flash waterfalls. I must say never came across such sweet taste sweet corns again or it might be the atmosphere then. I later came to know that Pankaj was heading towards Ranikhet. It tells a lot that what kind of preparation I had in my mind when it comes to this trip. I was almost blank as had no idea about the places around.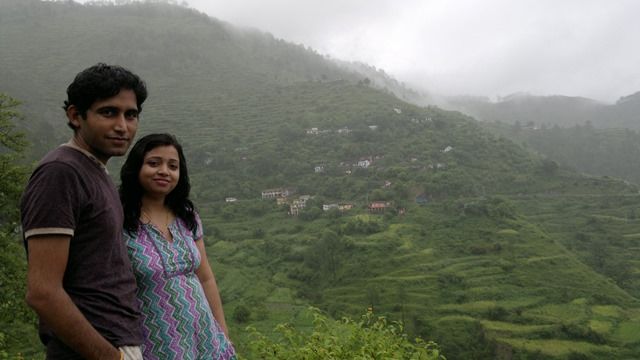 It was all green and dreamish wherever we been passing through and we been thoroughly enjoying the trip even if we weren't getting any place to stop by. We checked out big hotels in Ranikhet but almost all of them were either full or highly priced. Trust me, we would have paid even 2000/- if we were given just a hall to sleep through whole night, but … finally we managed to get another under construction kind of hotel at 1200/- again for the night. Not sure about the rent through as Pankaj was the one paying the bills at places. This time it was a two room kind of place so both the families were together before going for sleep.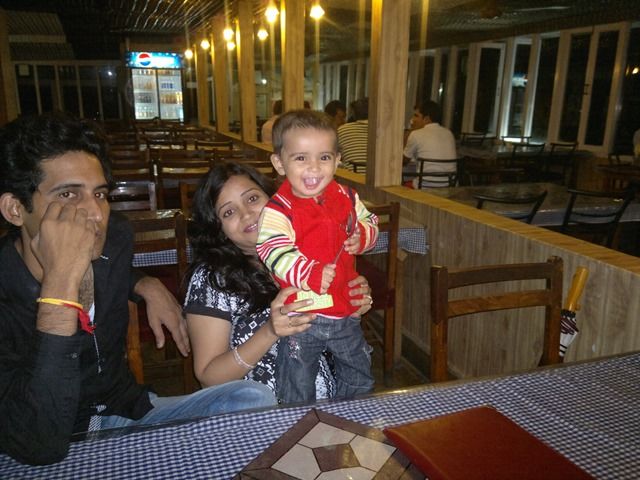 It was a narrow street at the place, we stayed so it was pointless to drive and we walked to find a restaurant. Those were the last moments when we saw one of the umbrellas we bought at Nainital as later we come to know that we missed one of them at the restaurant itself, not to find it back even when we came back for it later. Now when I remember the place then I don't remember if it was even Ranikhet or not but that's sure that it was the last stop of ours. We took the last night sleep on the trip and then next day was to be given to possibly highest golf course ground in India….
Last day at Ranikhet…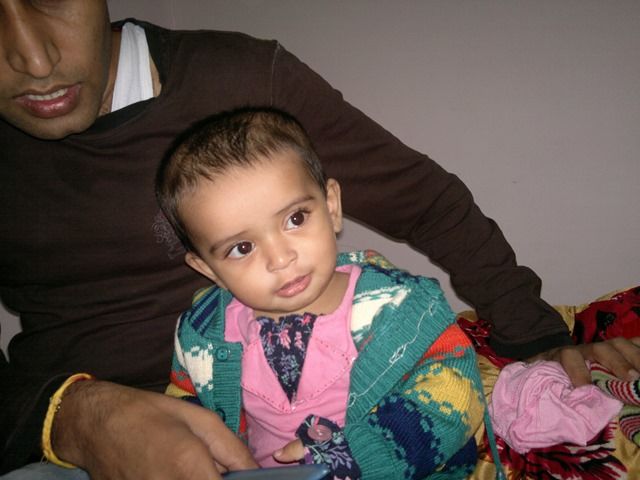 The morning and this time everyone of us was fresh and ready for next adventure, even the kiddo.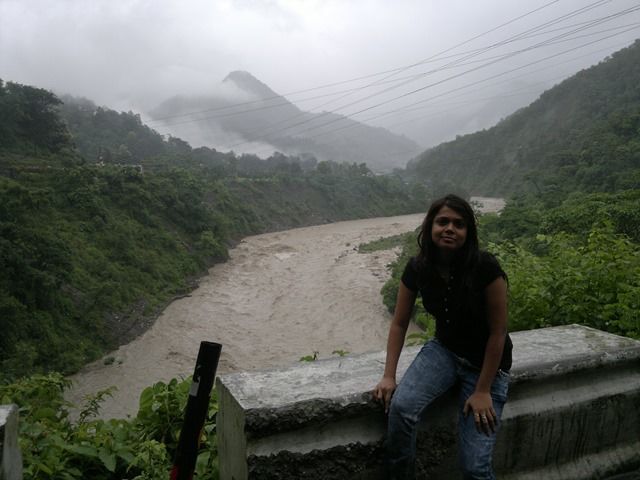 We gave the bill to hotel owner and left the place by some 0930 hrs. It was continuously raining even then and we were stopping by at almost every viewpoint as it was almost certain that we would not be visiting by any place now before Delhi.The weather and atmosphere was really so romantic and like some movie shooting even though river beneath was growing with rain water and Pankaj might have been worried about the landslides now.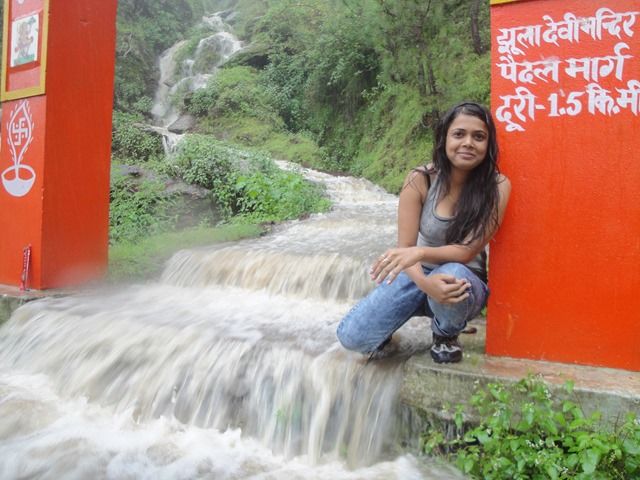 Not sure about the order of the pictures but we reached to Golf Course ground by some 1055 hrs and what a view it was at top of hill. In the way, passed through Jhula Devi but as you can see, the rain had made that place almost inaccessible.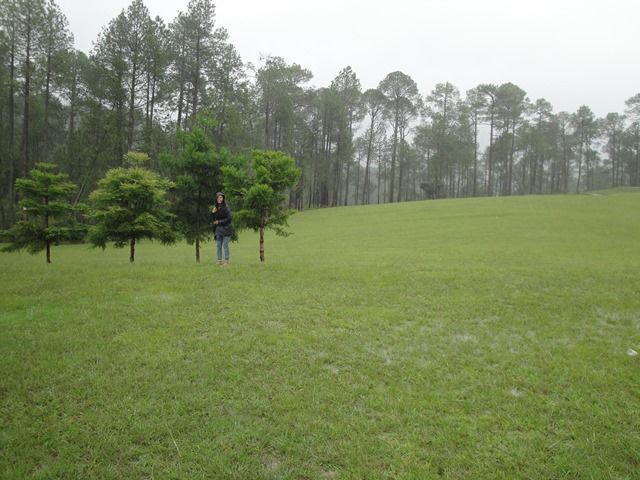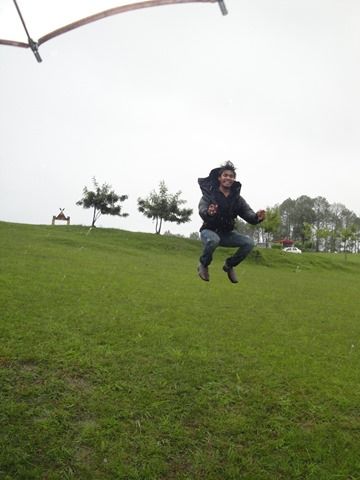 We weren't allowed to keep our car at Golf Course ground for long, but we had a lot of fun till it lasted and then it was time to head back towards plains.
Post Haldwani that it was quick ride down. In return journey, we stayed for couple of hours at some Pankaj friend's house at some Gadarpur village (somewhere 20km inside of Rudrapur) and we were wondering that how much fun it would have been for them to live within 100kms of such a nice place. Though in conversation, we were told that people living nearby don't give much weightage to the place and might have visited hills only once in two three years. I thought in mind … same for Delhi as well.
Everyone was tired and sleepy by now and I was feeling for Pankaj that he is driving all the way without taking much rest. I really wished if I knew the driving back then, it would have given him some better chances to enjoy the time on trip.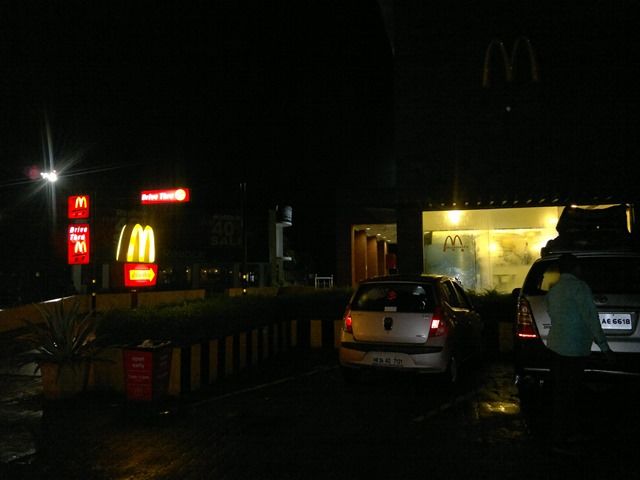 We took a last stop at some Drive-Thru Mc'Donald (don't know where) by 1030 hrs when it was almost sure that we not going to make it to home before even midnight, so better take dinner outside. In night, its usually considered to be safer to stop at Mc'Donald or similar places due to kind of crowd, but as we found that day, it wasn't actually the case always. We chosen to take the meal outside of the building in our car, due to kind of weather that day, but soon found that it wasn't that great idea due to some passing bikers making lewd comments and making rounds. As usually happens in such cases, rather than messing up, it was better to leave the place as early as possible.
We actually reached home by 1AM I guess after cutting through truck traffic enroute and when we reached, we didn't had even this much strength that we could have backed up the pictures taken in the trip and take a look over them. Pankaj and Sister-in-law had to stay at our place by that night and at least I was to attend office on next day.
Even after 3 years, I still feel it was the best journey we had even if short lived.
Unique place due to lakes and fog. Lots to cover if you have time. Be it Ranikhet drive or drive towards Mukteshwar or towards Almora or above. You can easily spend days here roaming around. Even if you aren't roaming type then morning walks around lake is so calm and delightful experience. Unique among all hills around Delhi
Small but scenic place during Monsoons when we went there. Lush green all around and river by side of roads like Manali.
Frequent Searches Leading To This Page:-
Nainital Tour Package From Delhi For Couples, Nainital Tour Package For Couple From Delhi, Delhi To Nainital Tour Package For Couple, Best Nainital Tour Packages From Bangalore, Top Nainital Tour Packages With Prices, Nainital Mussoorie Honeymoon Packages, Tour And Travels From Delhi To Nainital