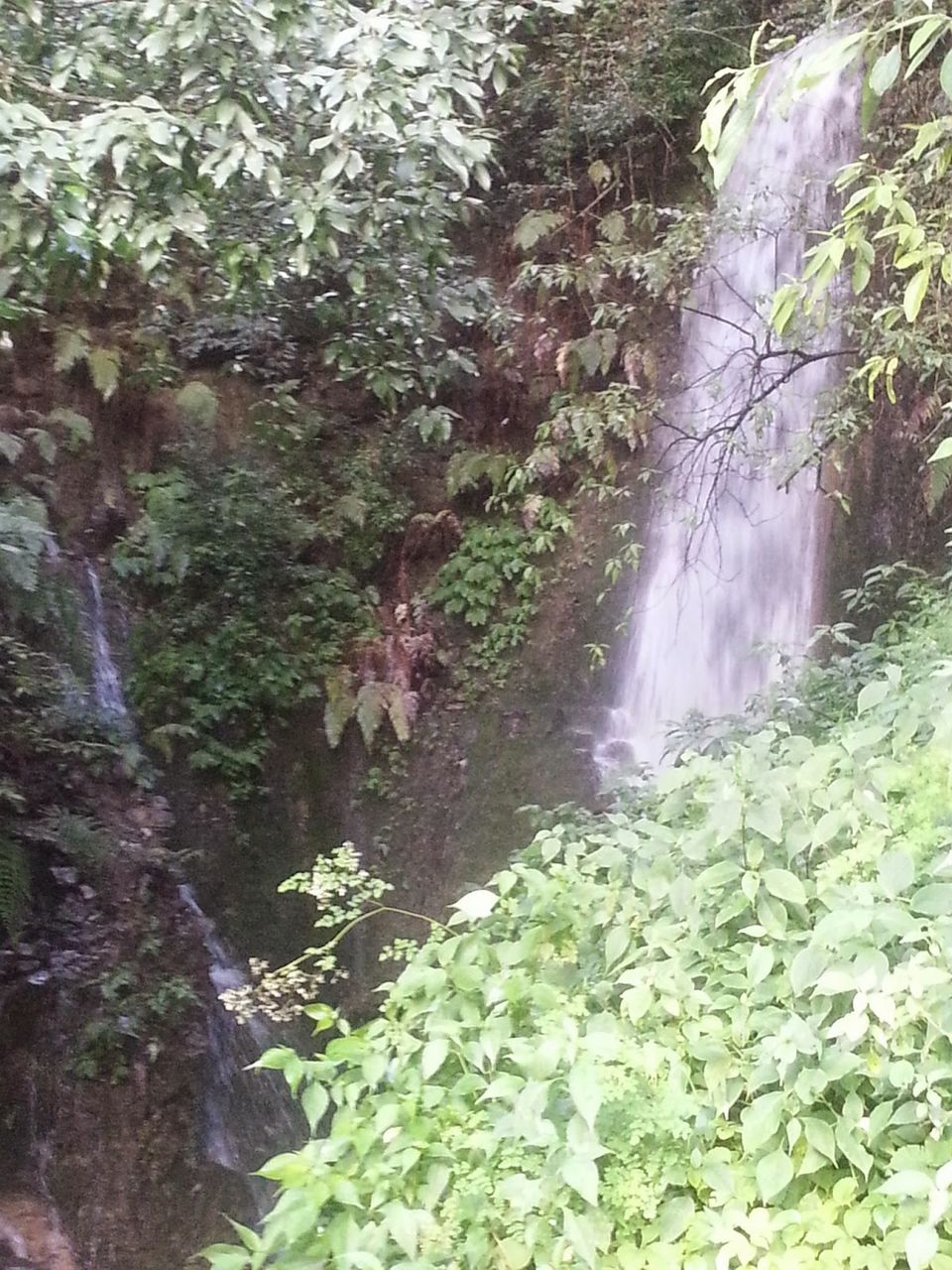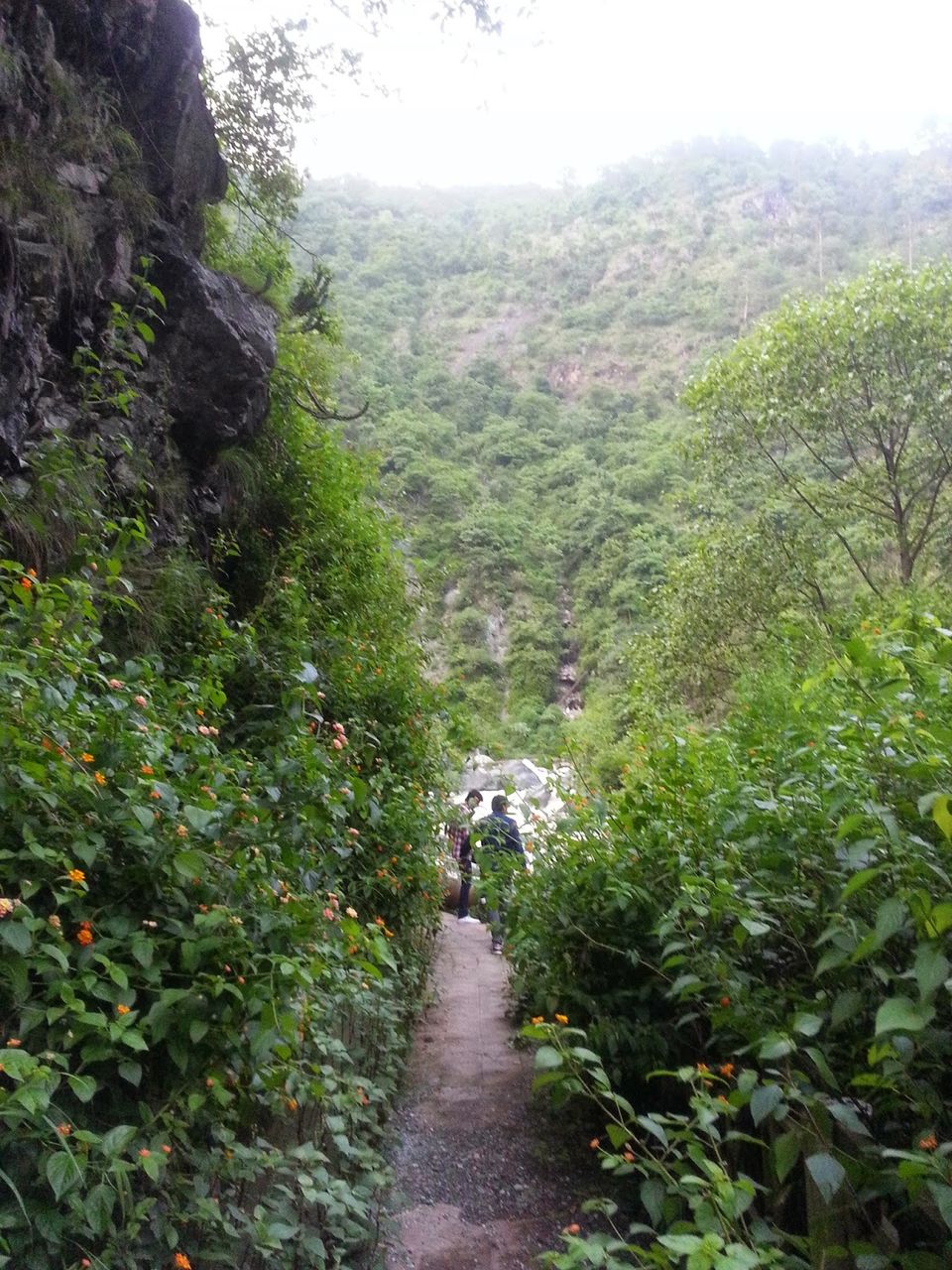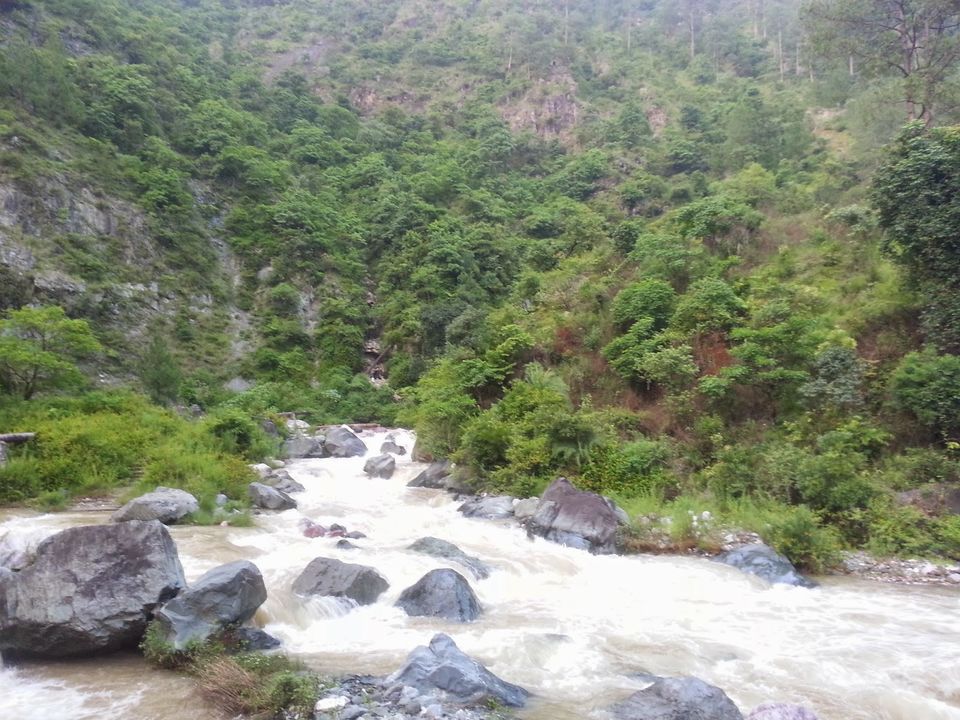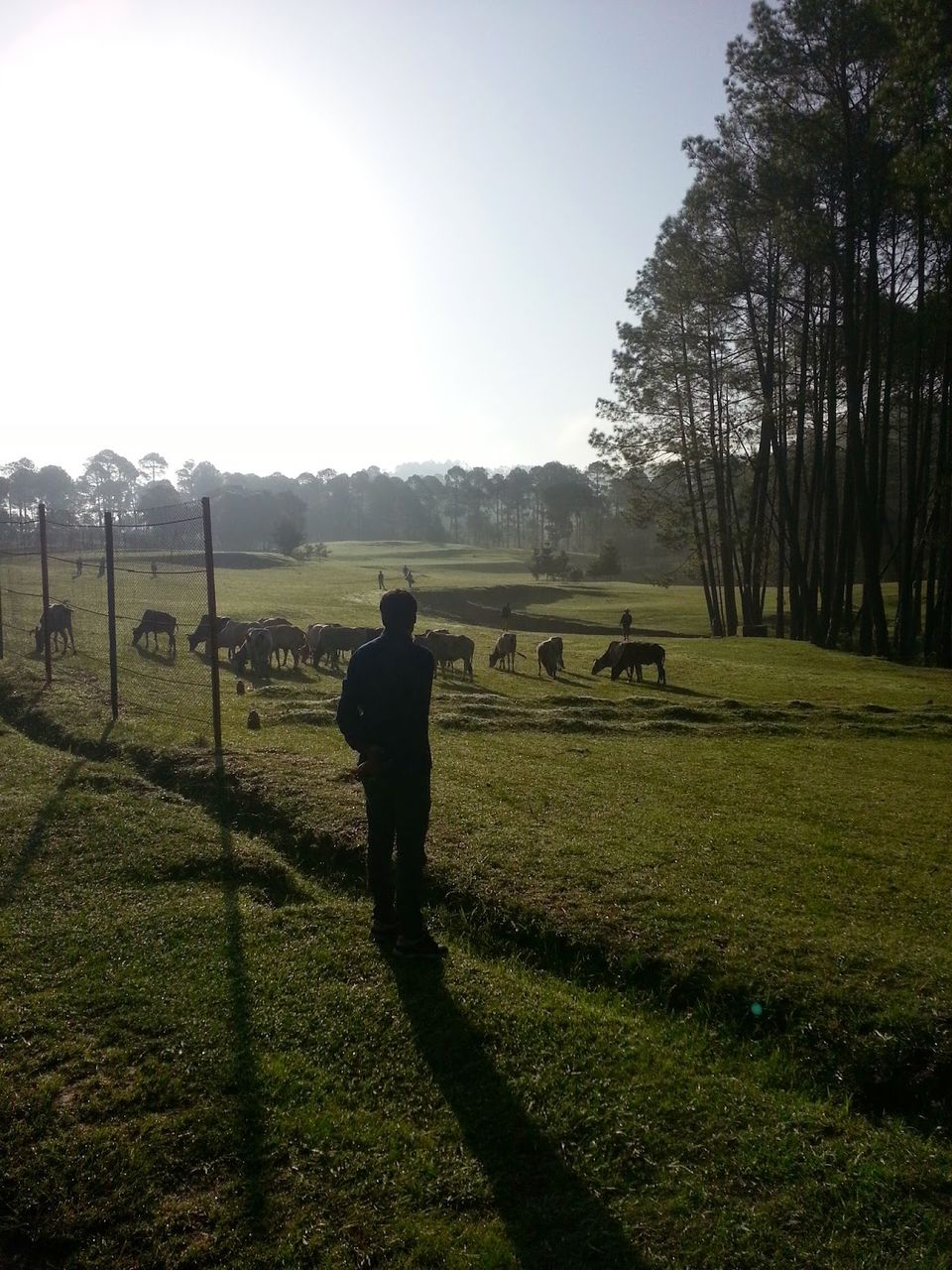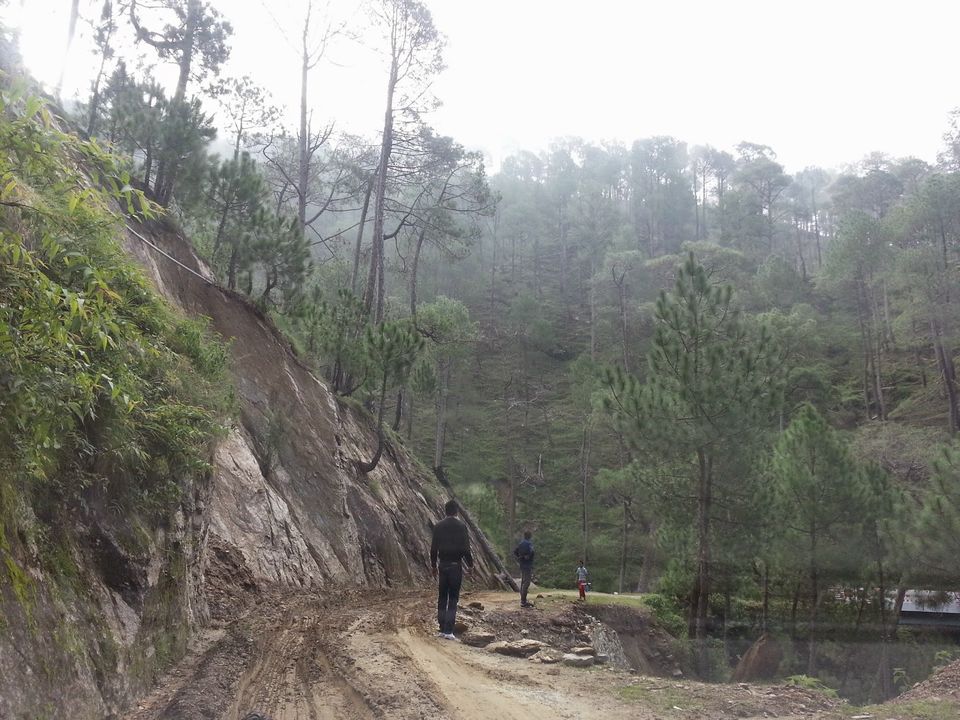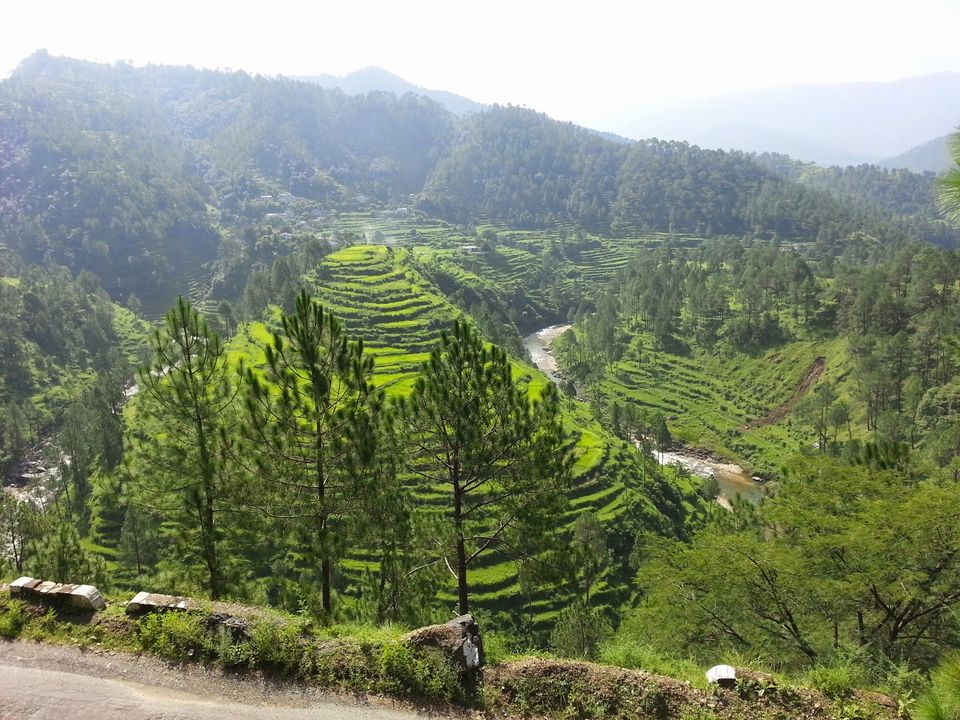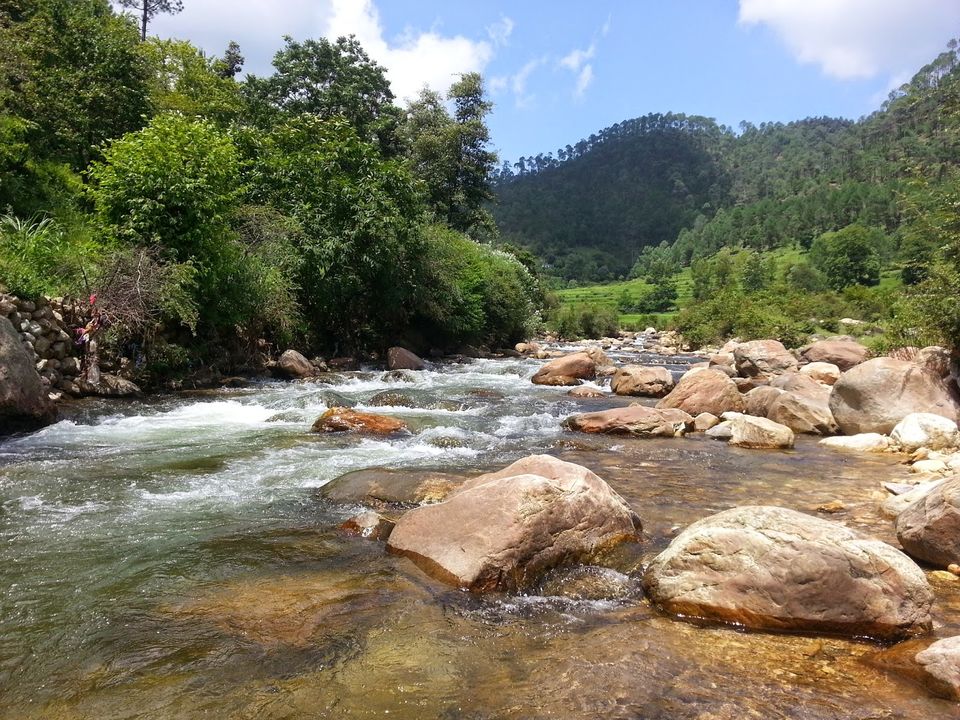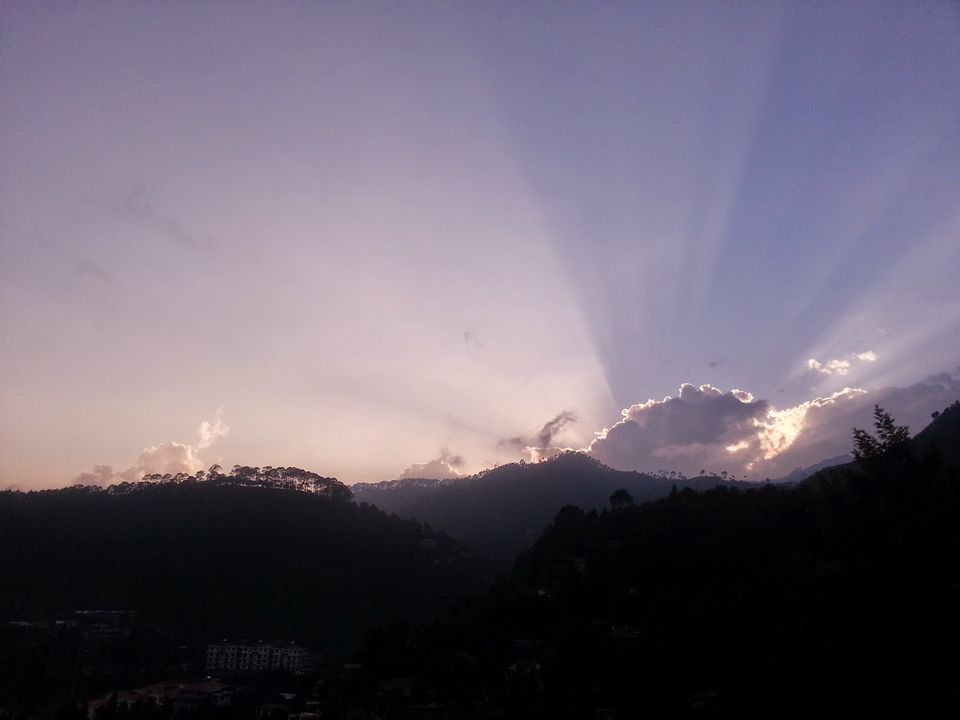 Whenever I see people staying at cool hotels, traveling with guides, hitting almost ever touristic spot during their excursion in the city , I ask myself why can't I do the same, why can't I plan a trip beforehand and save myself from all he hassle rather than getting up one morning and saying lets hit this place over the weekend.
So what is it? Laziness, lack of skills to organize things or my love of having a spontaneous thrilling adventure of my own rather than living others? I guess it's the latter one. Planned trips might be great but unplanned trips are always interesting.
This time it was Nainital on our hit list not because this place has much to offer, but due to lack of time and also as its monsoon there might be several impediments on uphill roads.
Before beginning I would like to extend my sincere gratitude to my Figo for taking me places and Google maps for showing places.
DAY-1
As we headed up towards the city the realization dawned on us that we weren't the only one who considered it as the closest and easily accessible destination. The city was jam packed with over 1lac cars entering and exiting it at the same time.
Honestly speaking, seeing so many people there spoiled our mood. I was pointless to expect peace and solace in nature's lap with over million people walking around and clicking selfies against every possible spots. A quick discussion among ourselves called for a detour and thus we proceeded towards Ranikhet a quaint little hill station situated 56kms away from Nainital.
We took the Bhowali –Ranikhet route and by heaven's grace the road was filled with seasonal waterfall adding the much needed thrill to our rather monotonous journey (crowds kill the mood). The cascading water from steep rocks has formed mist at several intervals all along the road. Magical! Took a small stopover there and allowed the cold water to drench us.
During the drive I checked tripadvisor several times to see what the city has got to offer but to my luck they didn't had any suggestion to make which meant I got another opportunity to make new discoveries. Due to landslides the route wasn't a smooth one. As we were moving upwards precariously, saw a stream passing below the road. Anyone who will see the stream will spend some time there admiring the beauty clicking pictures and will move on but not us.
We looked for a way to get down to the river. On the other side of the road here was a small board saying Ranikhet electricity generation something and which led inside through a small path, took the hint and followed. It was covered by wild bushes on both the side making it hard to walk ahead. But once bushes cleared away we couldn't believe our eyes. We hit a jackpot!
On reaching Ranikhet our hotel hunt started, we almost covered half the city only to discover that like Nainital even Ranikhet was completely sold out that day. What luck!
Had sumptuous meal in one of the cozy restaurant located on the bustling lane of the city, stacked up liquor, bought ice as beers weren't cold enough. We dozed off in the car, only to wake up at dawn.
DAY-2
Apparently the night before we completely disregarded the washroom issue, this became a major setback on waking up. The hotel hunt became the washroom hunt overnight. After wandering for several minutes, found a place. God bless our government.
It was 6 in the morning. Though we had covered half the city in the night, it wouldn't have been fair to leave the other half unexplored. First we went to Rani jheel thinking it might be replica of Naini Lake, but it was deserted and unkempt. Second was the golf course maintained by army. Located on typical alpine meadow, it offers panorama of higher peaks. Though playing there is restricted still we stayed their till our hearts content.
We had whole day ahead of us and not much to travel around. Going back so soon wasn't seen as a viable option, so again we searched Google map to find out nearby places. Nearest destinations were Almora and Kausani. Almora being s full-fledged city made Kausani the chosen destination. Also our dear bapu (M.K.Gandhi) has praised the place by calling it mini Switzerland of India, so It became necessary to pay our ode here.
There are three routes which lead up to the Kausani. We inquired the localities about the safest route as it was monsoon, and they suggested that we take the Almora-Gopeshawar route which merges with the national highway after 50kms. Total distance to be covered was 60kms.
The Almora-Gopeshwar road isn't treacherous generally but due to landslides it became bit tough to move upwards. And also this route is narrower than highway. After like moving 10kms ahead we entered the no man's land (literally!) there was no one around seemed as if we were the only one traveling on that road. It was a little scary as we might be on wrong or perilous way but Google maps kept confirming that we were heading in the right direction.
As we advanced further, we witnessed the large span of foliage amidst pine, oak and deodar trees. The rice plantations on the steps farms facing valley which was bordered by the Kosi River gushing through the stones. It was an awe-inspiring view. No wonder it's called the Switzerland of India, apart from having the comparable landscapes the scenic splendor of the region is supreme. This place offers complete solace to an urban soul. Enveloped in the pristine air we continued our journey.
With a calm mind and relaxed soul we reached Kausani. After a small Maggie break it was time for us to visit the Anashakti Asharam. It's a quiet and revered place where Mahatma Gandhi spent some days and wrote his commentary of Anashkti Yog.
We were at the closing stages of our journey; so we sat outside the ashram relaxing, immersed in the beauty that surrounded us. Half an hour later we left.
This time we opted for the highway, all worn out from the journey so far we headed downhill. But nature had more in bag for us, there were still some unturned stones.
As we travelled around 2km downwards, there was a way leading straight to the rocky shores of the Kosi river, only snag was one has to walk through the unleveled grounds. Once there, pulled out beer cans and set them to cool off in the water (it works). Spent hours there sitting on rocks submerged in cold water, wetting our whistles. It was epic! All rejuvenated we headed home with a pit stop after few kilometers to try our hand at fishing.