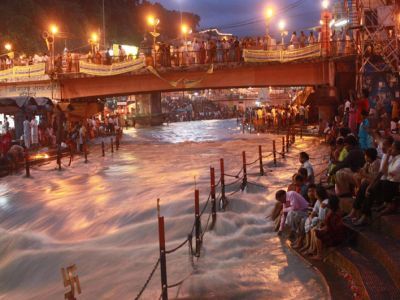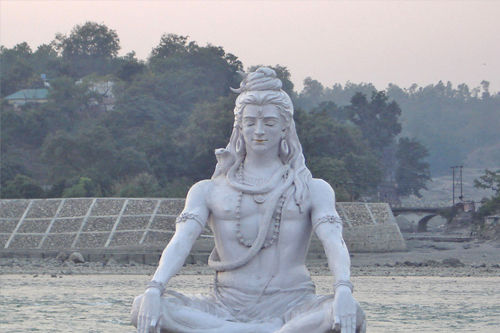 Trekking in India with friends and family is really adventurous and enjoyable experience. Many of us were planning to visit a pilgrimage since quite some time. A nice friend at my Gym gave me an idea to visit holy place: Rishikesh. Having heard a lot about this place, we thought to grab this wonderful opportunity to spend some time in heavenly presence. We were five friends: I, Dipika, Jayati, Radha and Anuradha. With some research online, we found various means to reach this holy shrine. You can go Rishikesh by Roadways, Railways or Airways. We preferred to go by Chartered Bus.
During our journey we met some more people to accompany us towards our destination. Most of us ranged in age from 25 to30 years. We planned to start our journey from Govindghat. From there, peaceful and serene Pushpawati River, and then reach the world's highest Sikh temple : Hemkund Sahib. Amazing landscapes, beautiful sceneries, ice cladded high mountains and lustrous rivers were catching our attention throughout our journey. Along the Ganges, people wearing orange colour clothes (young, adult and old) were carrying small buckets in their hands filled with holy water. According to their belief if they drink this holy water, all these sins will dissolve and they will go to heaven after demise.
This is a wonderful place to attain spiritual experience. Due to its calm, energetic and serene atmosphere this place is also referred as the yoga capital of India. This place makes it perfect for meditation and to people who wants to attain spiritual realisation. As we passed by we were join by couple of Sikh followers. We were heading to Govindghat. This place can be visited only during five months when all the ice gets melt and passages are cleared. With the help of porters and mules, we were able to carry our luggage. Now we were supposed to climb a mountain more than 2,000-foot in height. At this height, one gets captivated and mesmerised looking at the peaceful flow of Pushpawati River.
Tracking through the mountains filled us with energy. These experiences made our trip adventurous and religious at the same time. Eye catching waterfalls flowing through green velvet hillsides captivated everyone's attention towards them.  Although some trouble related to breathing arose which disappeared by taking few oral medicines.
Now the best part comes. Carefully crossing the bridge, we got the glimpse of nature's amazing beauty in the form of valley filled with variety of different coloured flowers. Flowers with pink, green, orange, yellow, red were present on both the sides of the valley covering it completely. We can see a number of different types of flowers such as roses, lily, daisy, sunflower and several other types which I could not recognise.  Butterflies in red and pink colours were fluttering over the flowers.
Suddenly the weather started changing. It was becoming rainy kind of with clouds all over the sky. We took quick steps and reach Hemkund Sahib in couple of hours. This place was planned to be our final destination. Most of our sikh companions were reaching this place.  This place has been popular for the reason that Guru Gobind Singh had lived here and mediated for some years. Their presence is still felt in the hearts of their devotees. For us this journey was a combination of excitement, thrill and spirituality. It is the spirit of people and grace of God which keeps people climbing high mountains, walk on rocky and zigzag roads and yet feel enthusiastic about it. 
This place gives a feeling of God's presence and nurtures our body and soul.