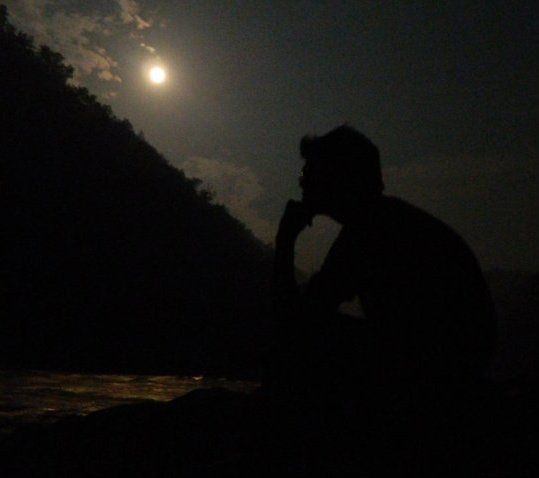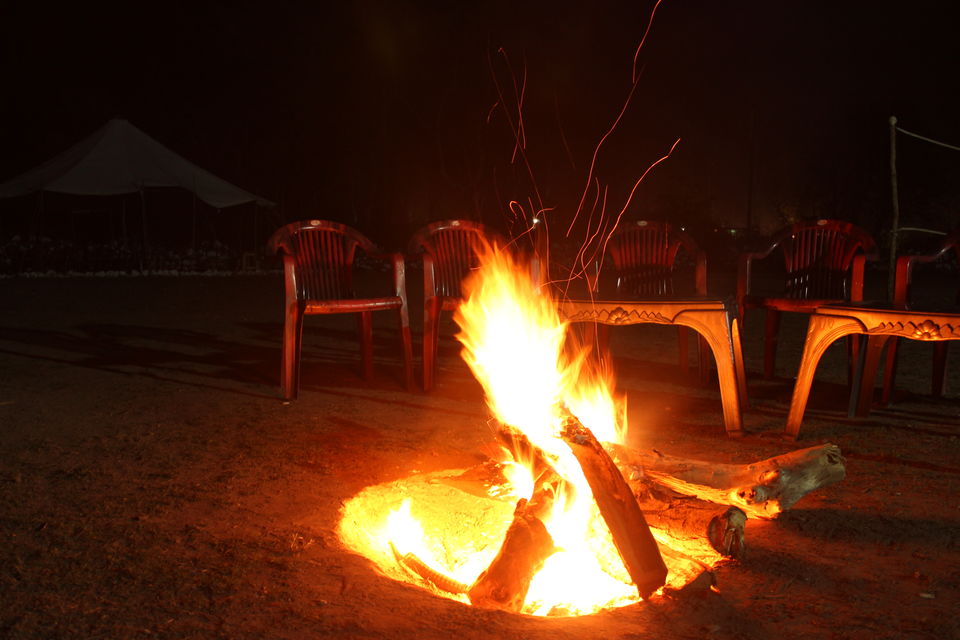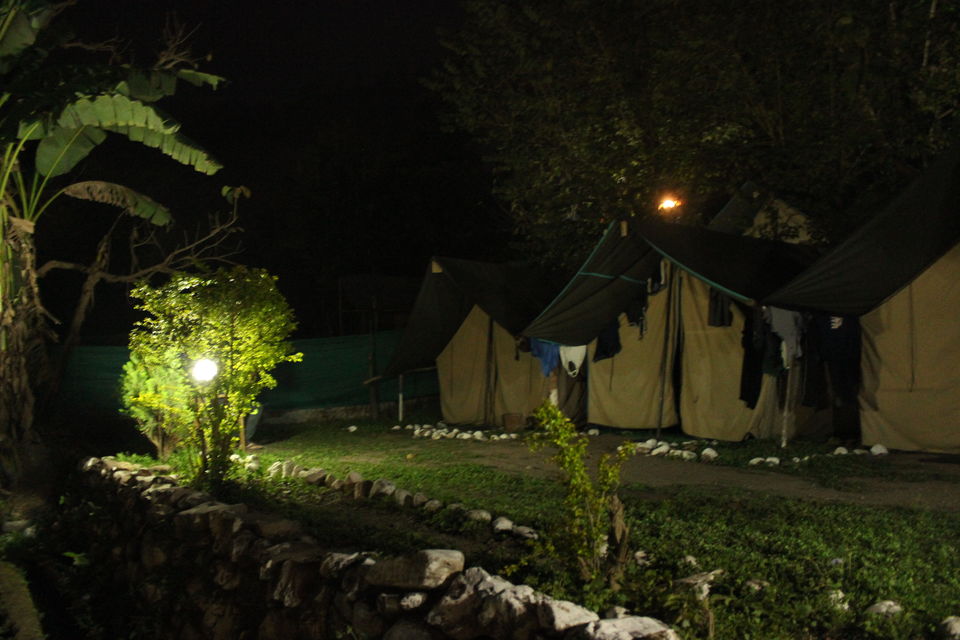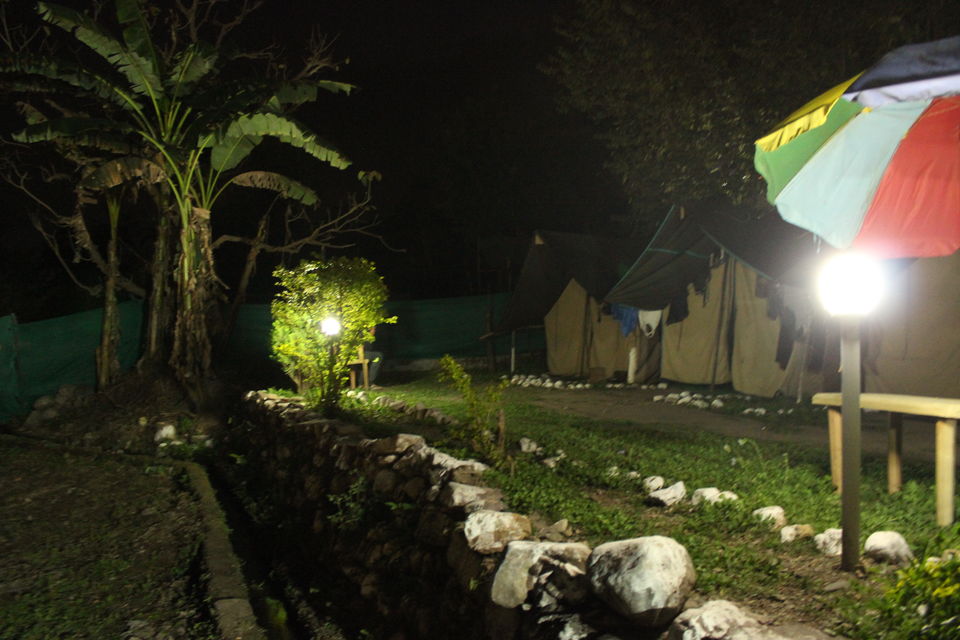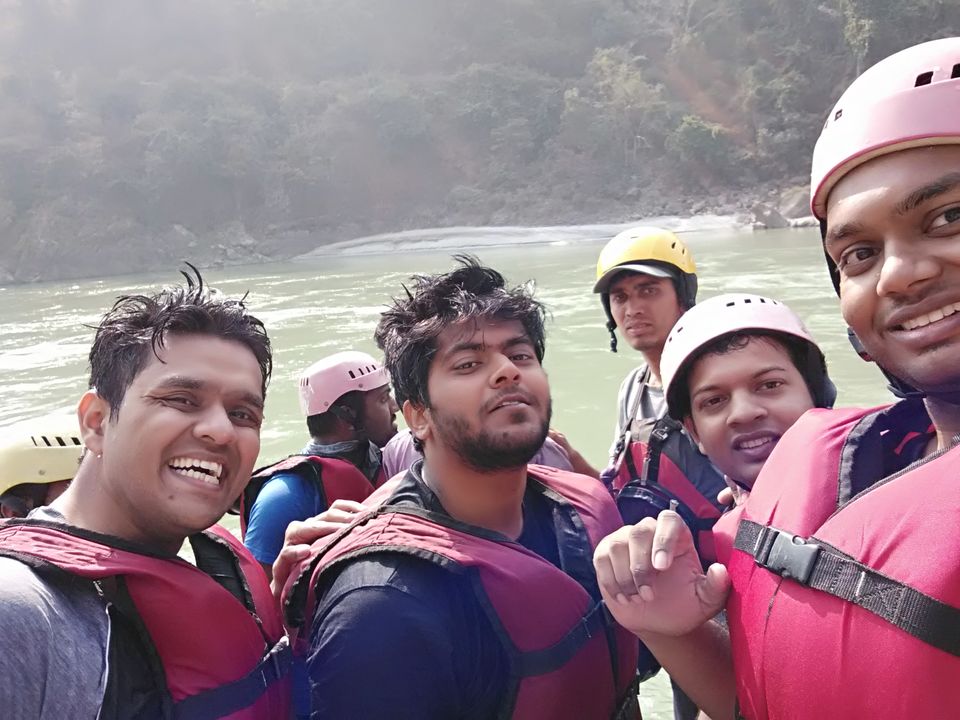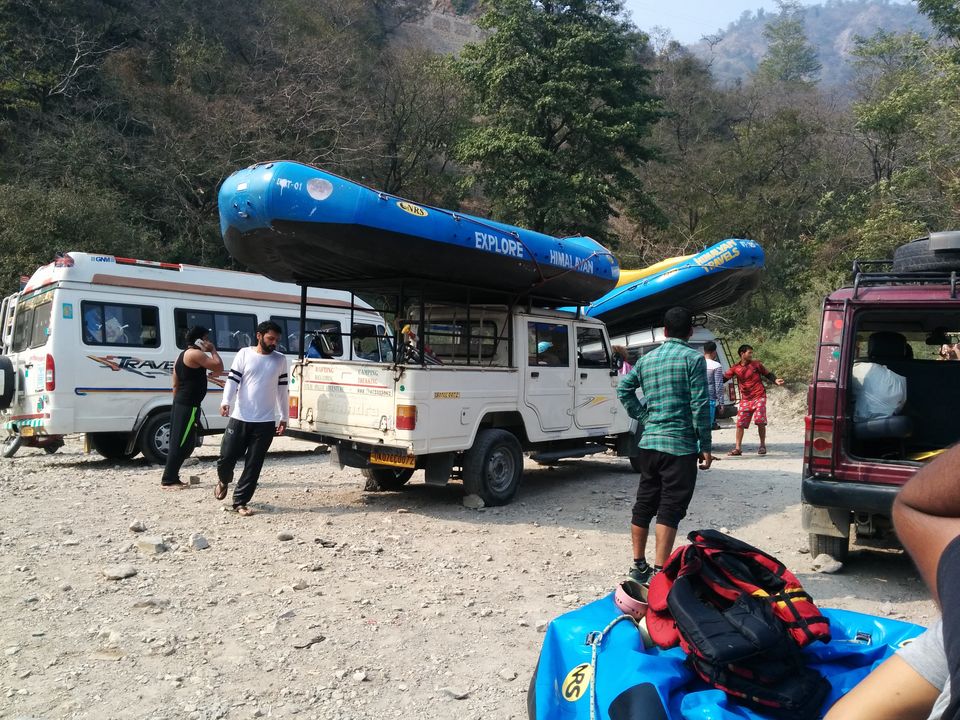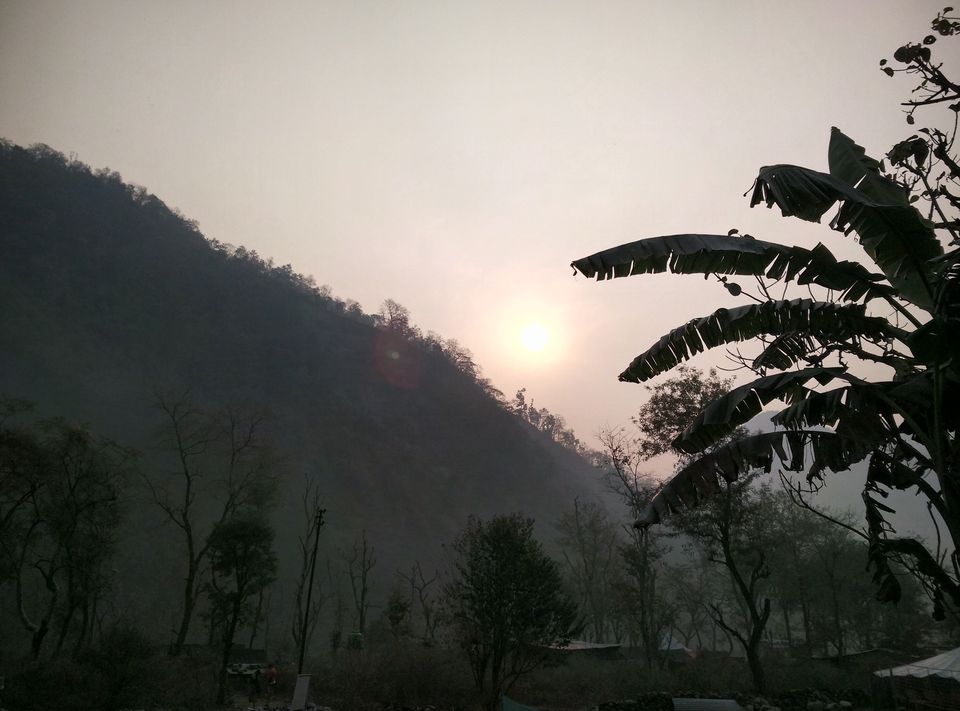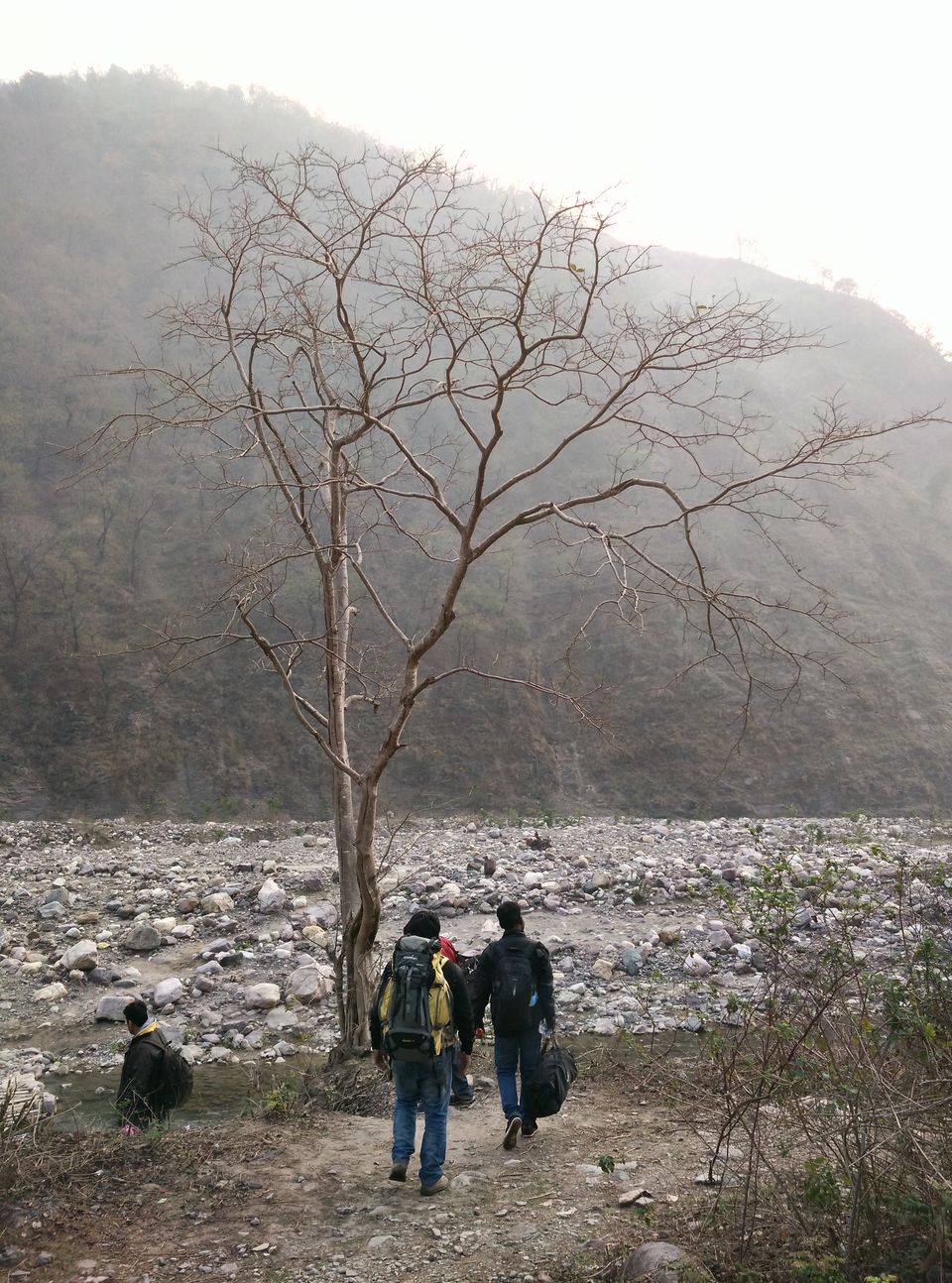 Part 1 (Click here in case you haven't read it)
Part 2:
Huduup!!
Where am I? Is it for real? If yes, then what is real? What happened?
I felt a little push on my chest, my feet weren't locked as we were attempting to balance, and I just did a full back summers-sault in the river. I couldn't feel the weight of my body. Or maybe, it wasn't important. Or maybe, I wasn't prepared. In an instant, the world around me had changed its form; and my senses were trying to adapt.
I was in the river, floating freely. Did I say floating? I don't even know what it's called. But I know what it wasn't. It wasn't 'panicking'. The moment I resurfaced, only one thought occupied even the last cell of my troubled mind, don't you dare panic.
It's amazing how the wild monkey gets tamed, disciplined, in a matter of seconds, just when the curtains of life seems to flutter. Disciplined with just one thought, don't panic and I am grateful that I didn't. Even the guide acknowledged that thing later.
I knew that the Life-jacket won't let me drown. And I also knew that help was near. "Vineet, don't worry. Hum a rahe hai (We are coming)," screamed one of my friends. But I couldn't pay any attention to that. As for me, the whole time was passing in moments.
I Moment – I noticed that the flow had drifted me a little away from the raft.II Moment – I saw the worried faces, one of them was smiling I guess, of my friends; and the guide was whistling and preparing to throw something at me like a cowboy.III Moment – A yellow wire was floating on my left and I clutched it as if my life depends on it. As it literally was.
And, as I pulled myself towards the raft, I crooned the title track of Lakshya with a determined expression on my face. Yes, I am a bit dramatic at times. Where is the Camera? Damn!!
I was elated. I seldom felt like this before. And though, while in the raft, I didn't feel like anything of that sort had happened. But it had.
After a while, when the flow got normal at a point, we all plunged into the river. But it was only good, as I had tasted great. Surprise adds its on flavour, I guess. Going forward, we endured many Rapids. Endured as in, literally battled them. Sitting in the front has its own joy and perils. It was damn hard.
Few of the Rapids that I can recall were,
Double trouble, Roller-coaster, Whirlpool, Body surfing, Cross-fire and 3blind mice. Out of which, 3blind mice was the longest and double trouble was the hardest.
I admit that I was struggling at few places. My hands were red, my lungs were gulping huge volumes of air, and I was feeling tired. But then the guide told me something.
"Bhiaya, agar Rapid se daroge to wo aur darega. Use kato. Jitni force se wo a rha hai utni force se row kro tabhi kam banega (If you fear from the Rapid, it will creep you out. Match its force with the consistency of your row, then only it works),"" and it made all the difference.
Post that, we didn't bend inwards, until commanded so, and rowed past all the Rapids till the Body Surfing Rapid. As it had to be dealt with our bodies and not with our rows. And we plunged again, only this time I felt more surreal than my first encounter with the plunging. We were floating like a log, being tied with the raft with the help of a strong blue ribbon and were soaking in the surroundings. And then, I did something, whose inspiration is still unknown to me. I tied the far end of the ribbon on my right hand, pulled both my legs to the surface, and let my whole body float freely. Surreal!! Mystical!!
One of my friends also tried it and was blown away by the experience. The yellow halo, the babbling sound of the river was inducing a hypnotising effect which was enchanting and mystical at the same time.
I can hear myself saying, "Nature/Universe enter me, I am all yours." I don't know where the words came from, but it transformed my surroundings into my extension. I was no longer amidst Nature but a part of it. I was so in the moment that I had to force myself to get out of it and climb back into the raft.
Next stop: Cliff Jump and back to the camp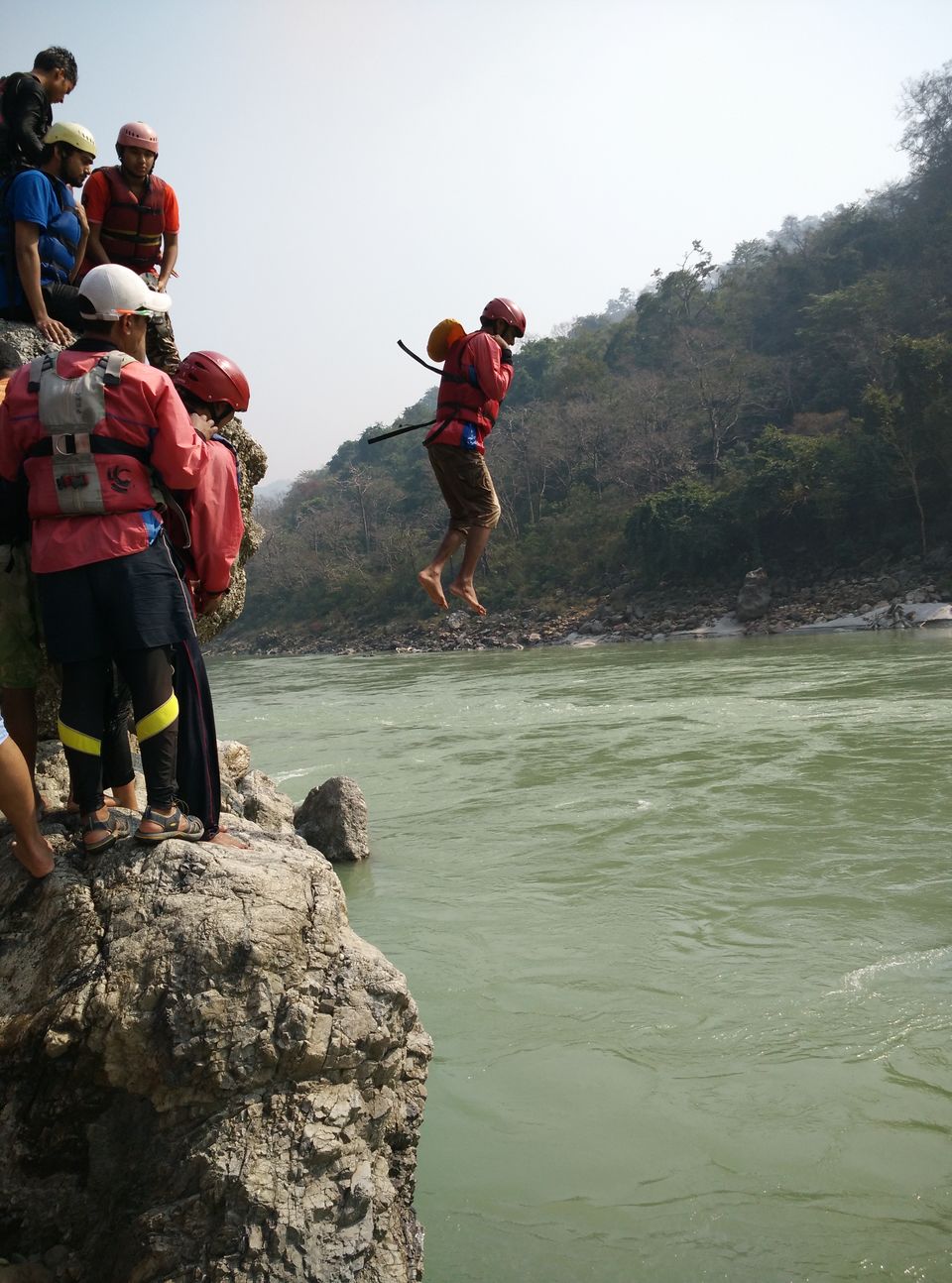 Now, if you have been to rafting and haven't done Cliff jumping, then you have not completed your Rafting. As simple.
As the experience of rafting is incomplete without the adrenaline rush of a free-fall. How was it? Well, I was spellbound, again, during my first jump and was so thrilled that I did it again.
As the guide instructed us to go and take a jump from the cliff, my friend and I, we both had done it before, rushed and joined the big queue for the jump. The pointed rocks were giving us an accu-pressure kind of experience while we were trying to maintain our balance during the ascent. On reaching the edge of the precipice, we saw some first timers were afraid like hell which was stalling the queue. And mind you, it was very dangerous to wait with one foot on a bigger boulder, hands on the other and pacifying the jolts of the people who were trying to overtake you through some adjacent rocks. (People are always in a rush; let it be on roads or mountains. Seldom people understands that queues are there for a reason)
So, when it was my turn, finally, I recalled the drill; Look straight into the mountains which were spreading from the far left to the extreme right in front of you; hold the Life-jacket's strap on your chest and jump straight without bending or extending any part of your body outside. And as it was the moment to jump I could feel my heartbeats racing. I actually felt them filling me up. I wonder If I had Mountain Dew at that point because I was feeling thirsty too:P.
And I jumped. And as I came up the surface, I felt that old feeling of joy again. The next part of getting back to the shore was a little difficult as I didn't know how to swim, but the flow normally gets you back to the shore. Just be aware of the approaching rafts as one raft was just coming straight to my friend and me. We escaped it narrowly. Phew!! Too much of adventure for the day.
After getting back into the rafts, and having the not so delicious and expensive noodles at the cliff point, we headed back towards the end point where the raft-cab was waiting for us.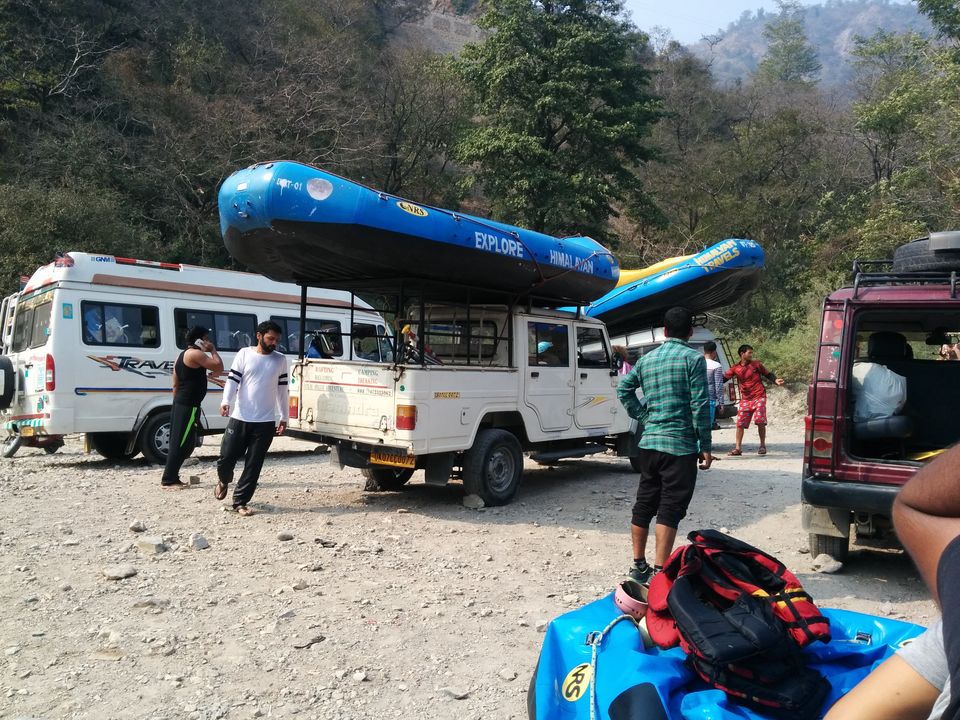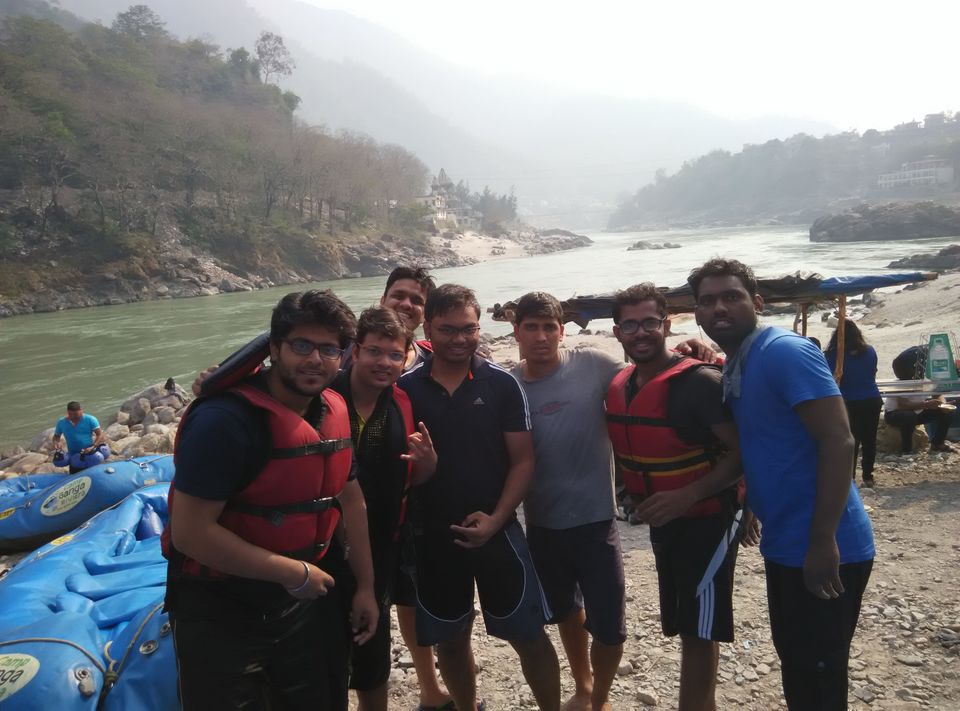 So, our rafting was finally completed and we drove back to the camp in the back of an open jeep (The one with the blue raft on top of it. My friend and I was sitting along with some Life-Jackets and Rows and only we both know how uncomfortable but adventures it was). It took us half an hour to reach the camps and the only thing I could have done at that point was eating and sleeping, though my friends were like "so kyu rha hai? Cricket khelte hai." And I was like, "bhad me jao, mere me takat nahi hai." The food was amazing and the sleep that followed was heavenly.
I woke up at the tunes of Honey Singh, which were blaring outside the camp. And as I came out, I saw the bonfire gilding the sitting area, along with snacks and drinks, whose aroma was filling the air outside. My friends had already made themselves comfortable around the bonfire. I wasted no time in joining them.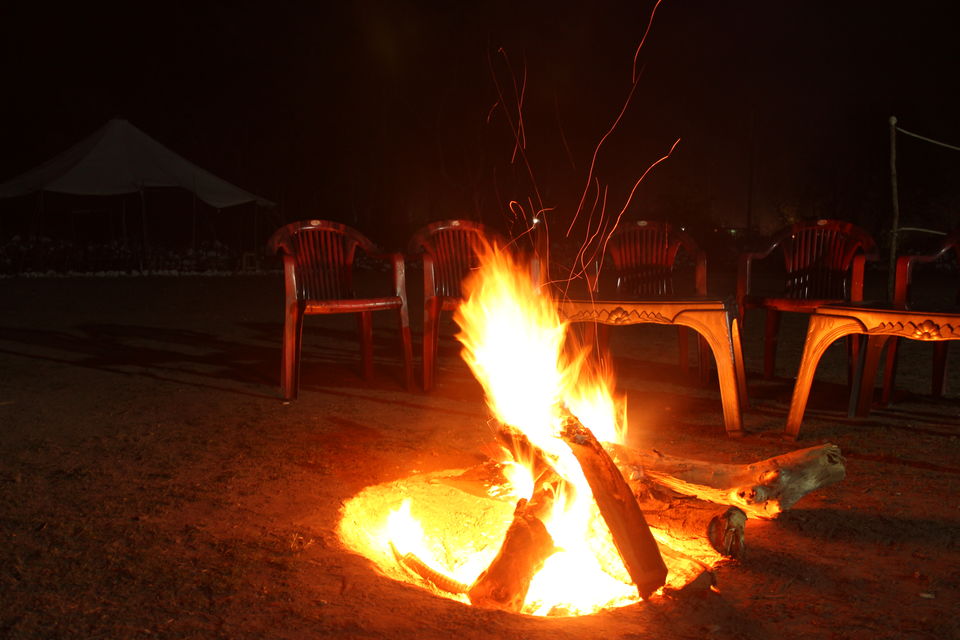 It was simply out of this world experience. Just imagine, you are sitting amidst nature, sipping tea, nibbling Pakodas, listening to Coldplay (I had switched the track) and then sitting beside the river and talking in absolute darkness barring a flashlight from your mobile. Couldn't get better than that. And finally after talking for about 2 hours and eating dinner afterward, we slept again to prepare ourselves for the next part of the journey, Auli…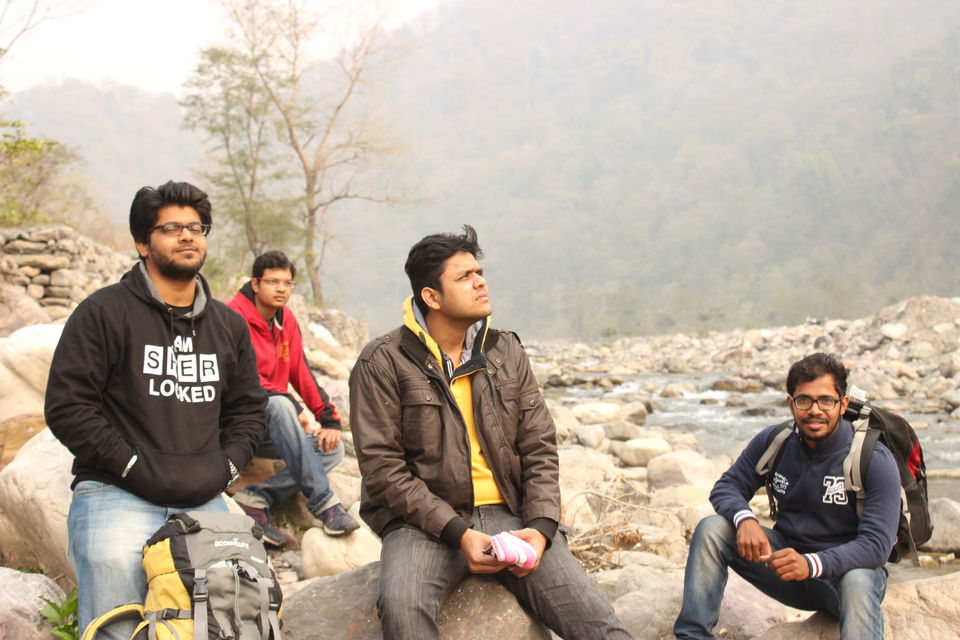 (A final picture before we could say, "till next time" to the awesome place where I felt like Heaven)
P.s: Rishikesh is indeed a beautiful place which reminded me the privilege we all are enjoying i.e. the Nature. My friends and I, throughout our trip, maintained a strict discipline and made sure that even the wrapper of a toffee gets properly disposed of into the dustbin or the side chains of our bags. Not on the road or in the river. Before leaving the camp, I went for a morning walk to witness the sunrise on the bank of the river. Although I was a little late to witness it from my eyes, and ears: The chirping of birds, the voice of river, the grandeur of mountains and greenery.
If you are planning a weekend getaway and have the balls or the curiosity to enjoy River Rafting, Rishikesh is the place; and If you need any assistance, I can provide you the numbers I have.
And for those who have read it till here, Thanks a lot!! I know it was a big post but believe me, I tried to make it as short as I could have without compromising on the things I wanted to share. I hope you liked it and if you did enjoy it, don't hesitate to share:P
Thank you!!!!:):)
Frequent Searches Leading To This Page:-
weekend trip to rishikesh, weekend holidays with friends, weekend getaways to rishikesh, weekend travel to rishikesh, weekend holidays to rishikesh