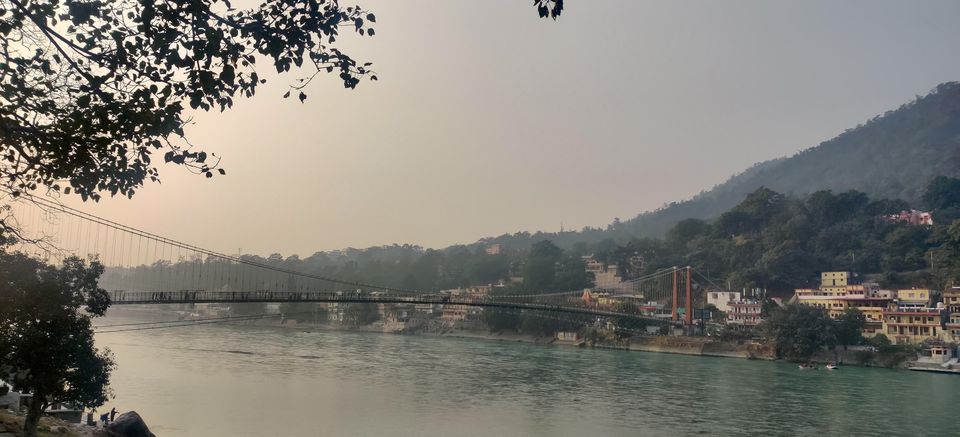 Writing about past travels in 2021, has me confused, nostalgic and longing to take new journeys.
When I look back, 2020 was still better than where we are today because I did manage to travel amidst the pandemic, and ended the year with a small relaxed trip of my own.
With a few days off from work over the New Year & the pandemic easing its stronghold, I figured it was my only window to travel and head to the mountains for a much needed break! I managed to convince my parents and literally force them to make this a family trip!
I wanted to go back to Rishikesh - albeit there were no hotels available, ticket prices were off the roof given my last minute plans. Some sleepless nights on travel portals and with the help of a Travel agent, we managed to finally get our bookings sorted and confirm the trip.
It wasn't my first flight in the pandemic but the nervousness was real - face shields, masks, sanitisers , social distancing, wondering if we were safe, second guessing human interaction were new travel emotions & essentials. The moment we landed at Jolly Grant airport, the nervousness was replaced by excitement and the rush to get to Rishikesh.
The first glimpse of the Ganges still feels surreal ...the river welcomed us with all its might and grace. For those who have seen it – unmistakeably she is alive and vibrant as ever. The green & blue hues of the river, the almost empty roads, fewer tourists (something I was looking forward to) and the crisp December winter air was all I needed to slip back into ease and calm.
A quick Check-in at the hotel (Yog Niketan by Sanskriti) and there was no time to loose – we were out in town spending our day walking through the familiar alleys, ashrams and ancient streets where many a saint have walked before. The beautiful Lakshman and Ram Jhoola stretching over the river made me reminisce my past trips in this beautiful town, flooding back memories and seeing how things had slowly changed.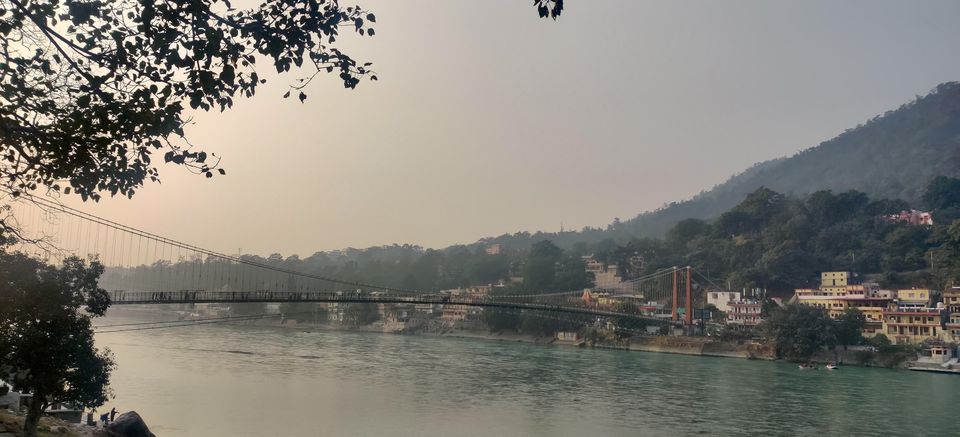 Rishikesh is also home to my dear friend (Vaibhav) – a trip is incomplete without meeting him, catching up on Life & learning about new spots to visit in and around Rishikesh.
Since I have been to Rishikesh few times before , there was no fixed itinerary – in particular, I wanted my parents to soak in the energy of Rishikesh and feel relaxed.
We decided to head to Mussoorie & Landour (my personal favourite) the next day. The day was spent walking through the bazaars of Mussoorie, feasting on food just about all the time, picking up some souvenirs. This was followed by a customary halt at Char-Dukaan to warm ourselves with much needed coffee and Nutella pancakes - while witnessing the most magical sunset at Landour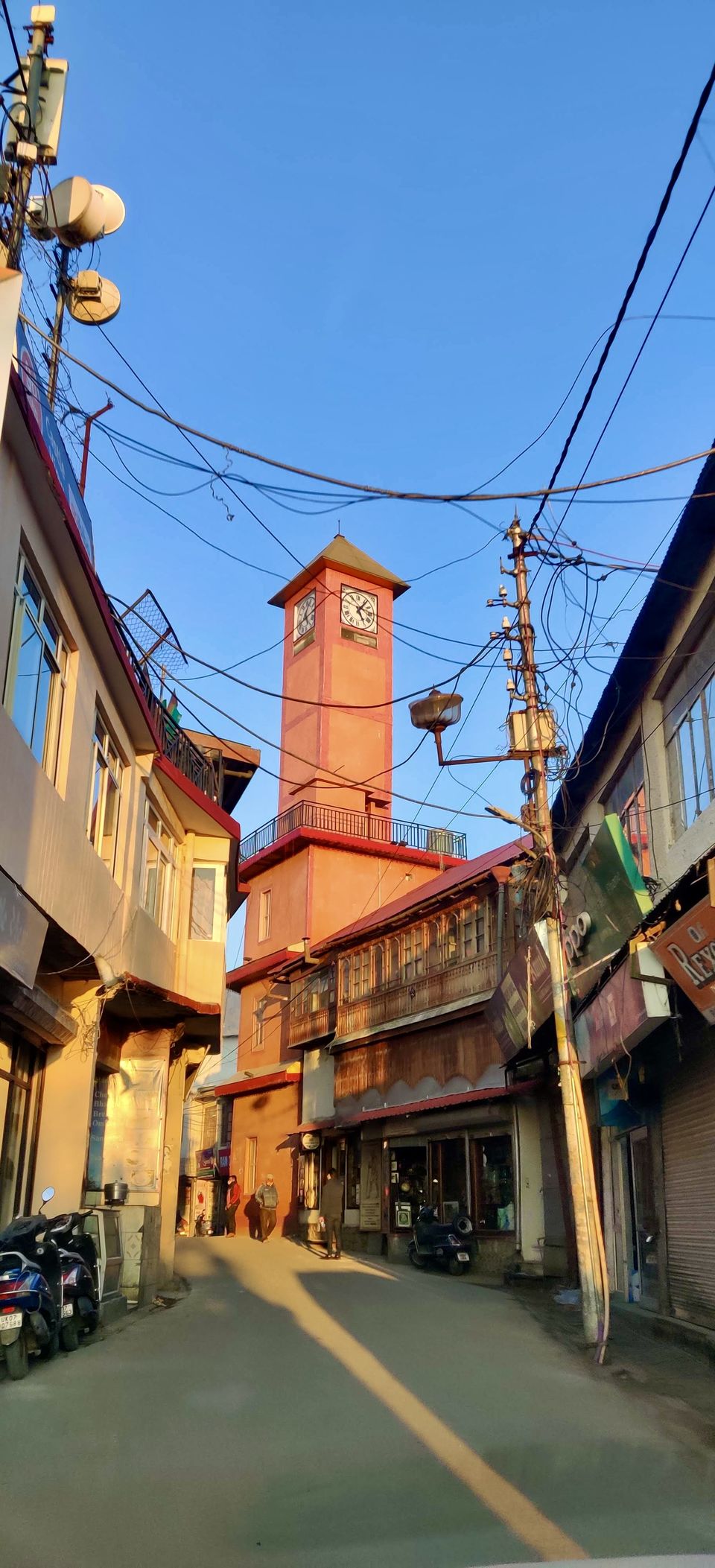 Landour is famous for its winter line sunsets, this phenomenon is witnessed from only some parts of the world and Landour happens to be one of them.A pit stop at the Landour bakehouse was on my list to refuel our stomachs before we made our way back to Rishikesh – I can easily say I need to go back and spend a few weeks in Landour, these small visits are but only a tease to my wandering soul.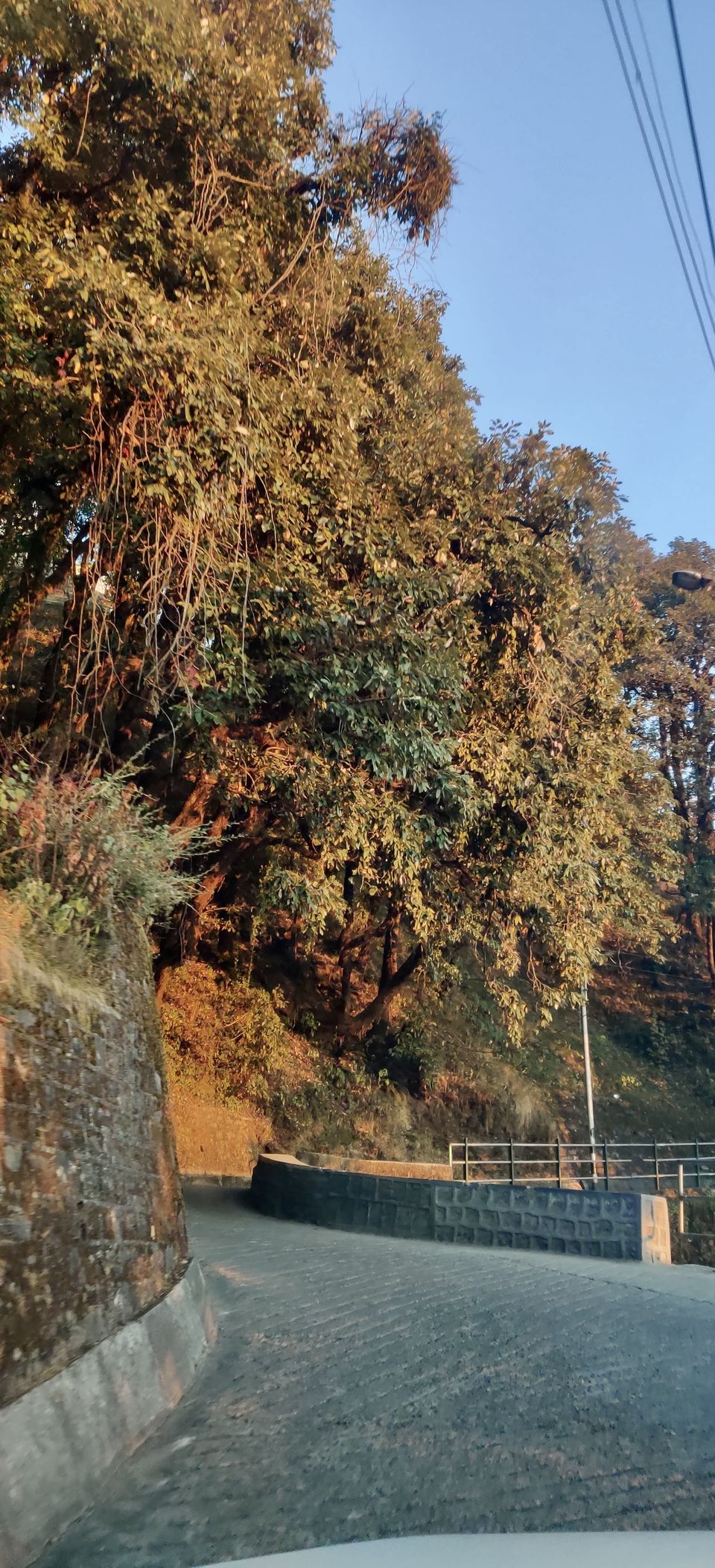 We decided to take the next day easy, it was December 31st – an early morning walk by the Ganges, followed by a hearty breakfast & straight to the Spa to massage of the stresses of the year away. Then back to more food and café hopping for the remainder of the day.
We brought in the New Year as a family with some old friends and new around a bonfire with music, conversations, laughs and a lovely home cooked meal at Vaibhav's home. Come to think of it, ever so grateful for these simple pleasures of LIFE.
Hello 2021 – my first sunrise by the Ganges was spectacular, if only I could express and put into words the feeling of warmth from the sunrays enveloping me. The fog making way for the sun as it brings light to a new day, a new year a new beginning. The sun softly caresses you as it slowly rises from behind the mountains – it starts writing stories with its reflections on the river Ganges – leaving one mesmerised.
In my several visits to Rishikesh, I have never felt the urge to take a dip in the Ganges, however this time around I felt a calling to do so and while I watched the sunrise in its glory on the 1st ; I took the plunge and went for it – my first ever complete dip. Needless to say, it was freezing cold but as time passed by - my body adapted and the water became comforting.
As per habit, I have always liked to be on the road on January 1st, my lovely family and friends obliged and we decided to drive to Devprayag and visit the sangam of the Alaknanda and Bhagirathi rivers. While the 2.5 hour drive was not particularly easy or comfortable, the views made up for it to a large extent.
We visited the Shiva temple and spent some time at the sangam point seeing the two rivers meet, two sets of colours merge and fuse into one – the fierceness with which they gush and leave you with a reminder – 'To Be'; 'To Flow' – a nudge I so often require in life. What a beautiful blessed day it was.
In no time, the last day of our trip was here.. we had decided to visit the Beatles ashram on this day. The ashram although not occupied is still well maintained , not particularly crowded and one can easily tune in to its depth, charm and aura. One can't help but wonder the energy of this place in the years gone by – what was it like, what did these people learn about life and meditation – how was it when the Beatles were here…..their Guru and his teachings, the beauty that surrounded them all left now only as a mystery & for our imagination to explore. Those few hours felt like time travel.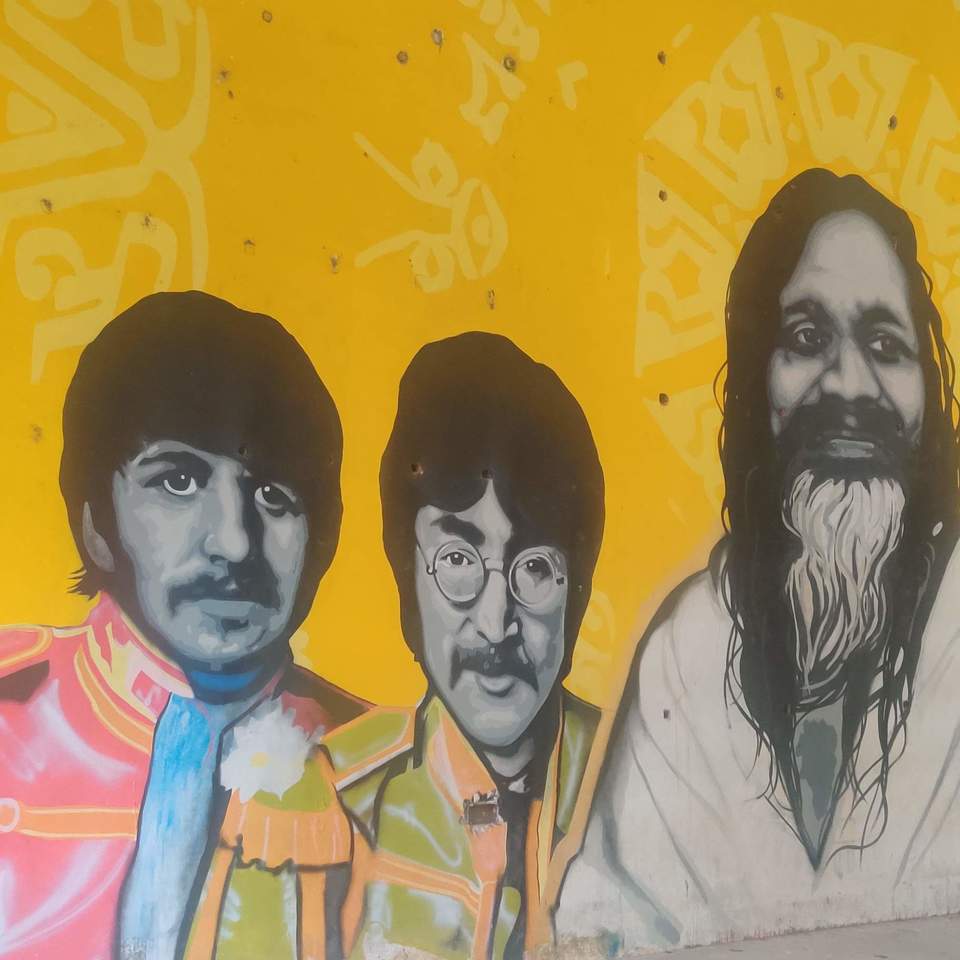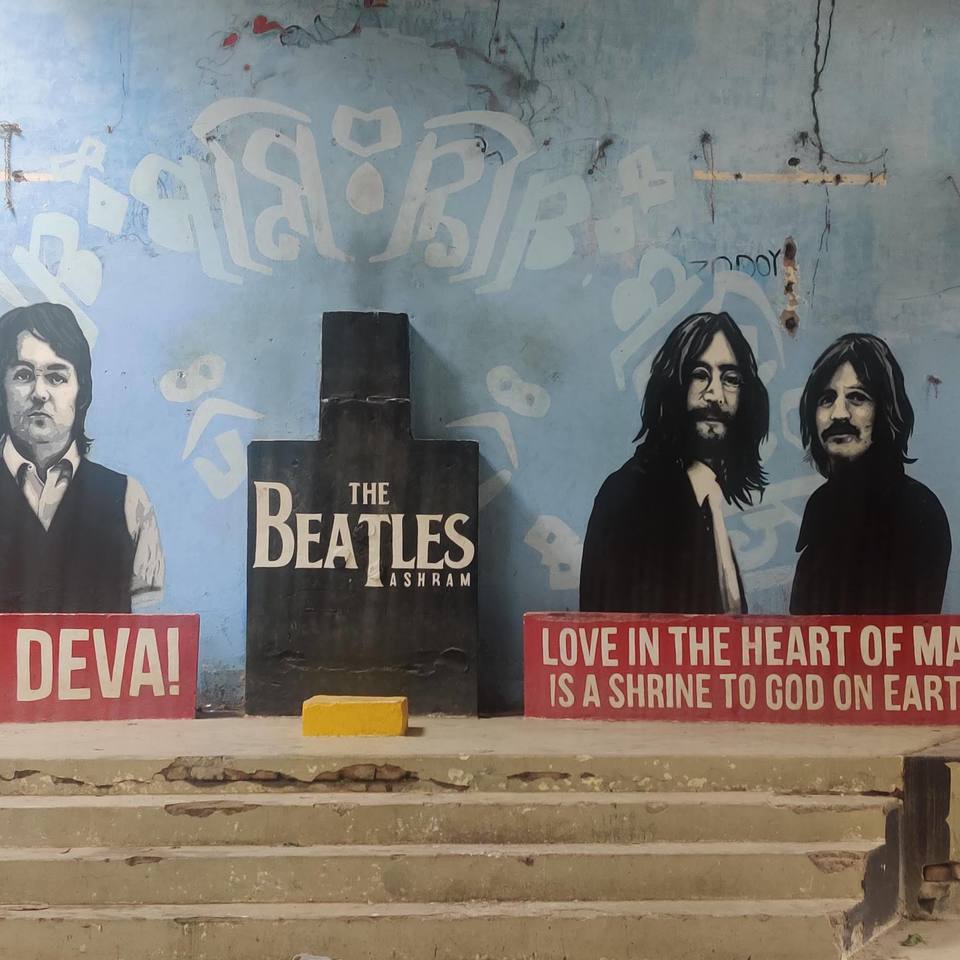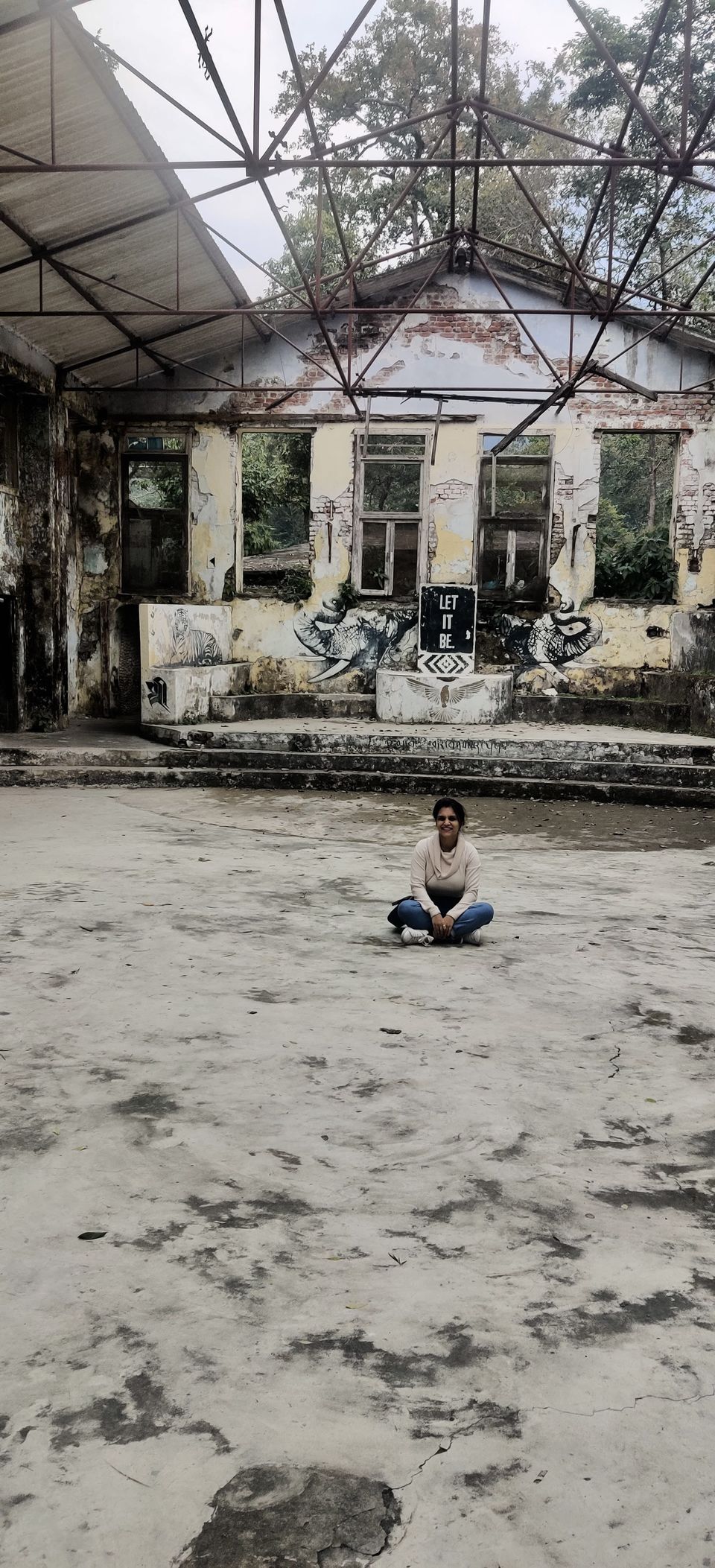 The remainder of the day was spent walking around and soaking in the all the calmness I could. The day ended with us attending the famous Ganga Aarti - soulful, supremely well organised at Triveni Ghat – offering our gratitude and prayers for a healthier & happier world.
Snap your fingers & we were back to the grind the following day– tickets, security checks, breakfast on the run, hand sanitizers, masks……bustling airports and the fading of the Himalayas. In no time, my escape to this alternate life had ended.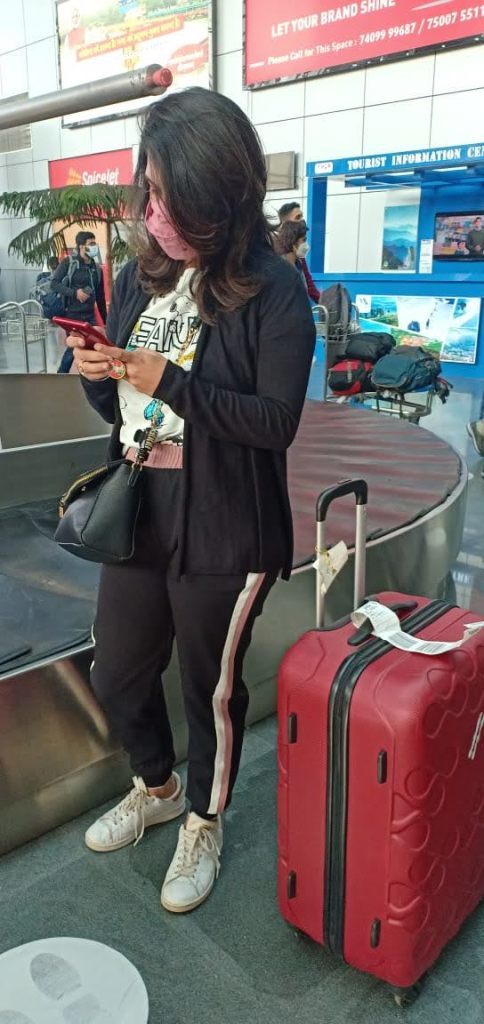 Rishikesh has a way of growing onto you, the town, the river - have their respective healing powers, a balance of spirituality, peace and an infectious energy you can only experience here.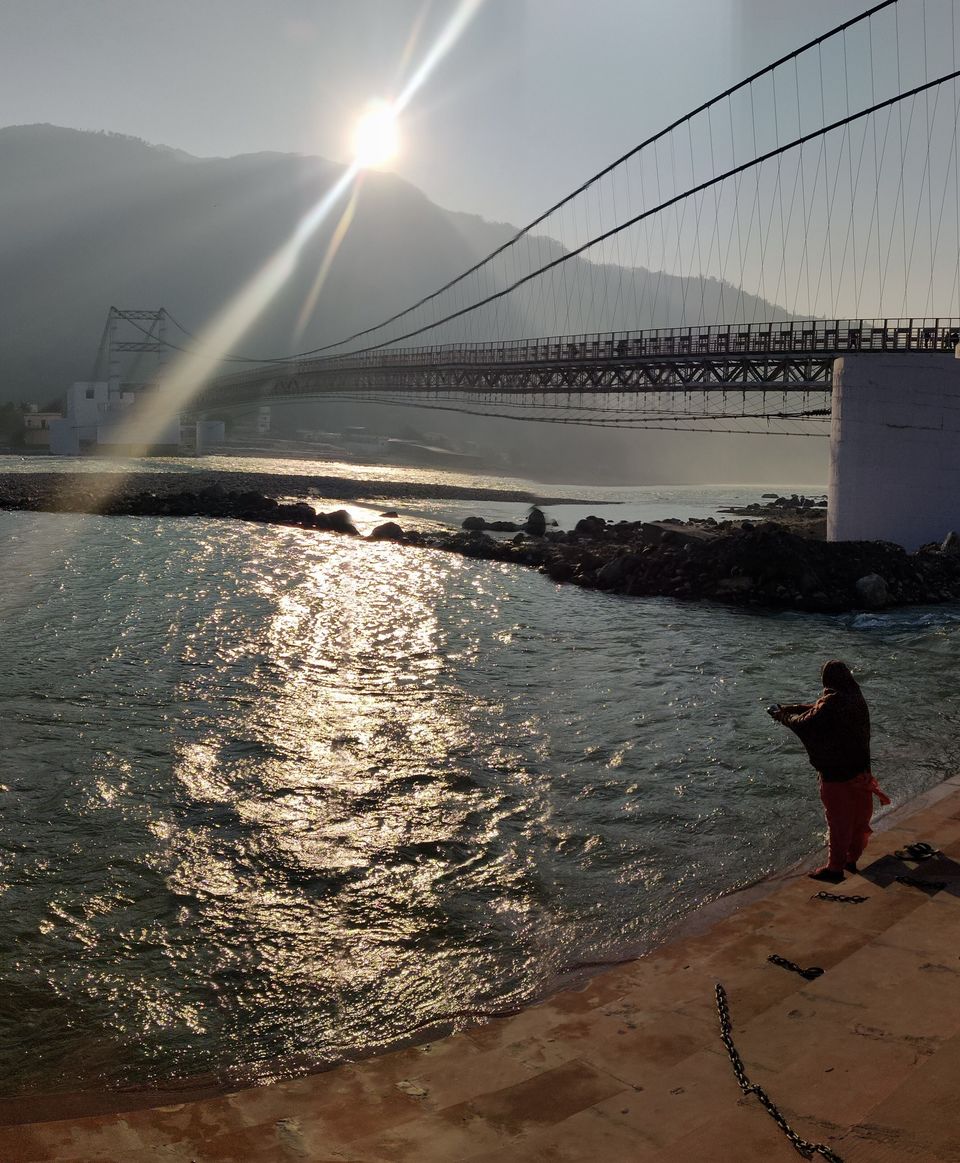 I am so glad that this trip happened and I managed some quality time with my loved ones in these times of uncertainty, reminding me how to seize every moment we have.
P.S. Travelling in times of covid means masks on at all times , being cautious and avoiding crowded places. Ensure that we follow all the rules as per the guidelines and behave responsibly.
Some of my favourite cafes in Rishikesh – Little Buddha, A tavola ( best pizza and coffee in town) , Chotiwala for the local Indian meal , 60's beatles café, Coffee Beans Dabsters.
Accommodation – There are a lot of properties to choose from while visiting with your family, here are some of my picks from my past experiences:
Luxury Hotels – Taj Rishikesh , The Roseate Ganges, Atali Ganga Resort, The Glasshouse on the Ganges.
Mid- Range Hotels : Summit by the Ganges, Yog Niktean by Sanskiriti ( great views) , Raga on the Ganges , Ganga Kinare.
Best time to visit – Rishikesh is lovely in winters and best time to visit would be between October – February.