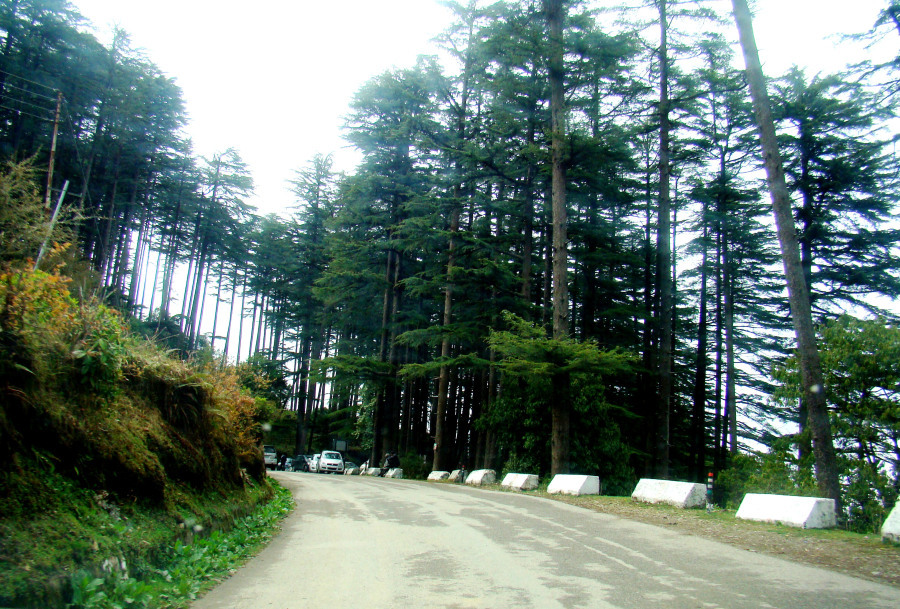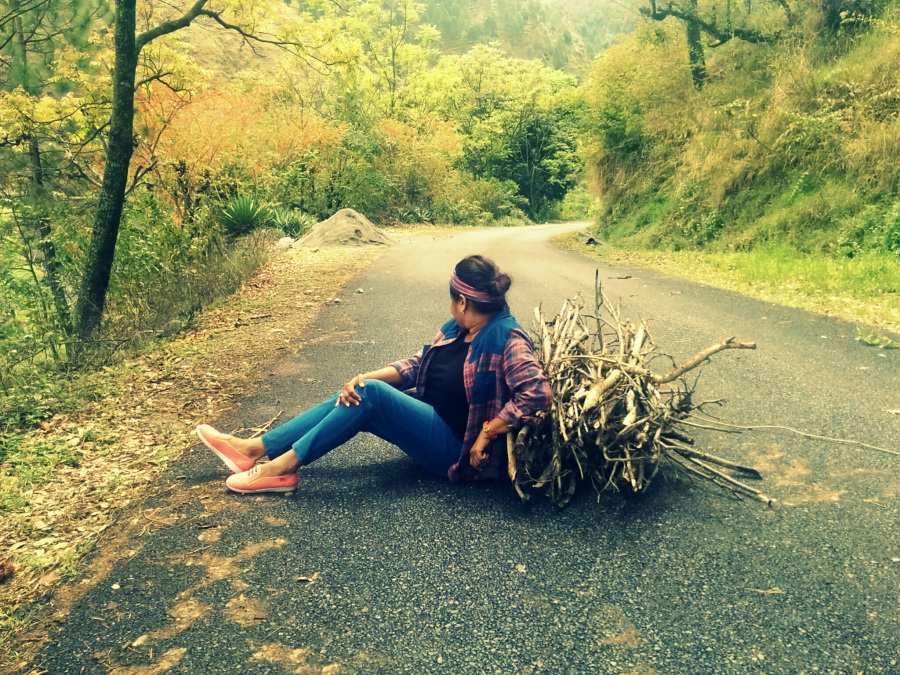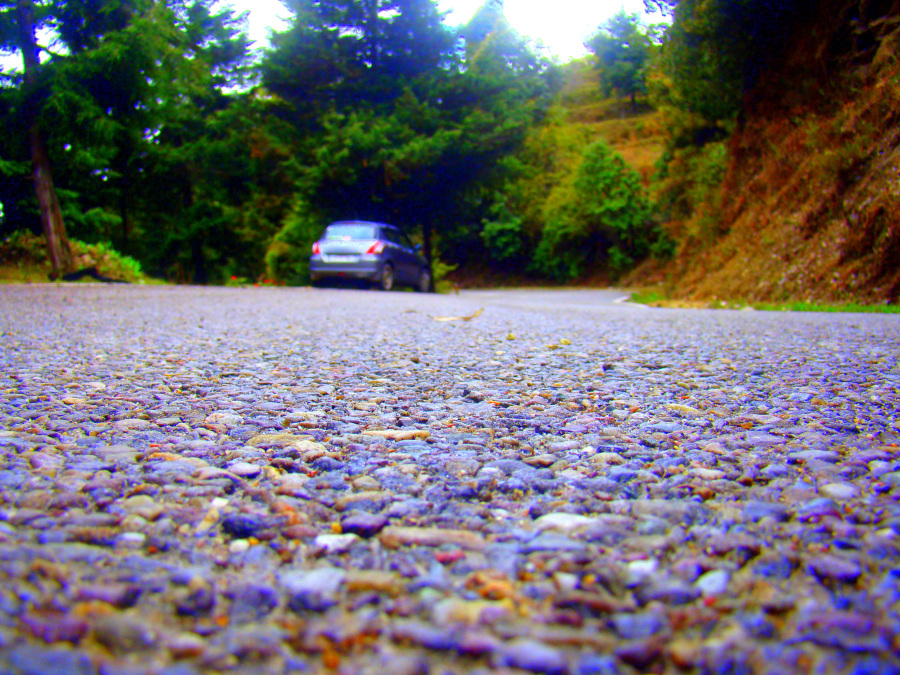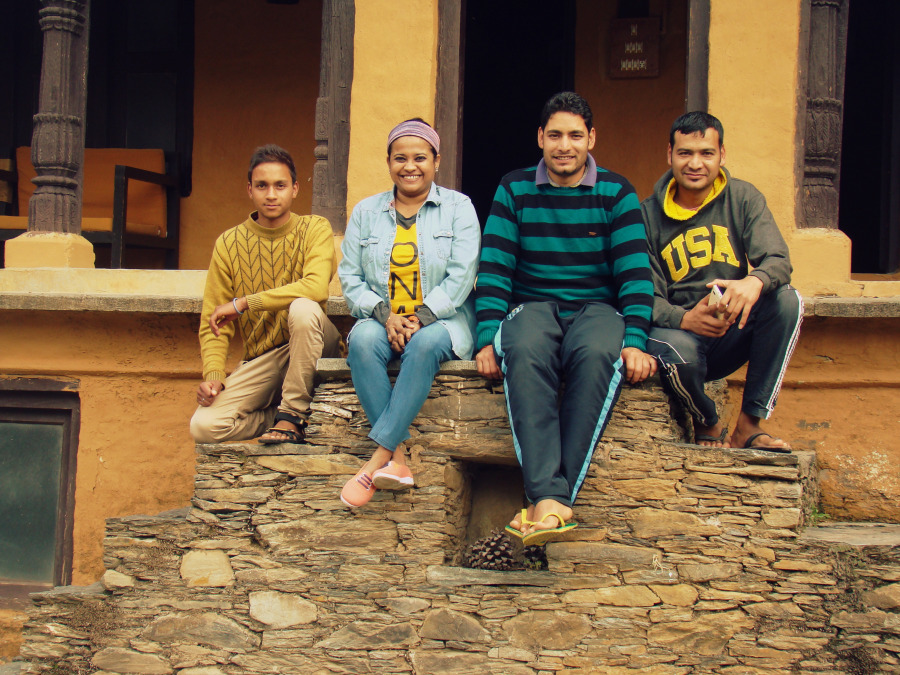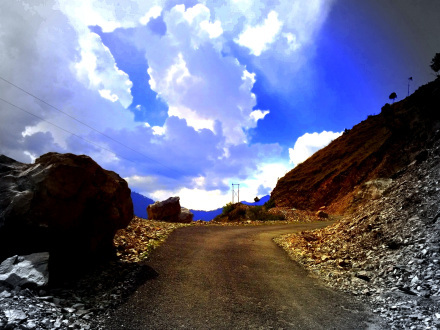 "Without a wish, without a will, I stood upon that silent hill, And stared into the sky until, My eyes were blind with stars and still, I stared into the sky" by English poet Ralph Hodgson stands true as you face the hills on sunny afternoon in Saur Village.
Saur village, in Tehri district of the Garhwal region, had the reputation of being a ghost village (where housing infrastructure existed but with no inhabitants) as most have migrated to Jadipani (a more established little town close-by). But, thanks to entrepreneur Sushil Ramola and his community based Eco-tourism who has taken the task to restore these 1930's 'pahari' houses and today we get to stay at the beautiful DueNorth Saur Cottages, one of the restored house.
Filled with child like excitement as always I packed my bags and was all set to the road again. I have always believed that the journey is always more tempting than a the destination. Sitting next to the driver seat I was one enthu-cutler trying to hold every flower that I crossed and kiss every cloud that I passed.
And in no time I found myself in Rishikesh. The Ganga land has always attracted me. After a nice Indian breakfast of parathas I was all charged up for the next leg, but woke up almost close to Devprayag. Phew!! We had taken the longer road ( I would love it say it longer rather than wrong, as when you travel there is no wrong roads ever), but yes often these de-routes give you some more chance to catch a glimpse of few more terrains and admire them.
With an extra fun of one and half hours we hit the from Chamba main market- Rifleman Gabbar Singh chowk, there we took the Chamba - Mussoorie State Highway and in 20 minutes I noticed a sign board saying Saur Village on the left. The 11km stretch till you reach your destination is filled with pine trees and then you spot a miniature board saying "DueNorth Saur Cottages" welcomes you. (Be careful, there are most chances that one might miss the board. It falls on your right)
DueNorth Saur cottages, a host of rustic Pahari mud houses wrapped amidst the mountains was a perfect example of eco-tourism was my hideaway. All houses here in this region are identical. DueNorth Saur Cottages are a perfect combination of tradition and modernity. I had booked a small little hut for myself and that was my own little world for 2 days. Made of bamboo, wood and mud these huts are totally updated with any and all kinds of any modern amenities. Facing the terraced farms, lush greens mountains, birds chirping, the Himalayan landscapes were nothing less than a dream.
The smiling faces Dinesh, Sanjay and Rahul received us and were prompt enough to serve fresh Malta juice. One of the most refreshing fresh drink I have had in years. As I watched the setting sun, the clouds took over giving a taste of nice chill in the evening and as I flipped through the pages of a book the calm cool breeze passed kissing me. This mountain gateway facing the picturesque village with terrace farmland is totally pristine and untouched. Away from those ever busy city life and constant honking, this place gave me the calmness that one would crave for.
The next day I decided to take a walk around the village with houses scattered all over the valley. A bit of drizzling here and there made my walk soulful and the curious cat that I am I took a chance to peep also enter few homes. Cooking in chulhas (mud stove) is still prevalent there. Aimlessly roaming kids, every face had a smile made me wonder what is that we are running after everyday, when life can actually be so simple and beautiful. Pinched by the reality bug I was brought back to the reality world.
And yes if you think what about Food, you need not to worry, as at your disposal will be seasoned cook Sanjay. He made sure to tickle my taste buds with the right kind of flavours be it the pahadi dal, to pahadi mutton to some kurkure bhindi I had it all that too second serving was not to be missed.
But like all good things come to an end , so did this vacation and I felt like waking from a dream when it was time to head home and be a part of the maddening world again.
Since the most exciting, challenging and significant relationship is the one you have with yourself and to spend some time with your own company Saur village is always your last minute getaway for that ME time that one always looked for.
The beautiful little cottage also has a small little gift shop from where you can bring back memories of a great vacation. With dried pine needles in abundance, most the handicrafts products like table mats, dolls, ear-rings coasters etc are made using this stuff. The dolls are beautifully dressed in local traditional garments. Serving as a two in one purpose this also gives employment to the locals in that area and the craft too gets its much desired appreciation.
MAP FOR REFERENCE