Unplanned journeys are always the best is what I feel, looking back at the days spent in Nako. I was on a month long solo trip to Himachal few weeks back. And I was traversing through the world's most treachourous roads of Kinnaur.
Leaving Chitkul- the last inhabited village on Indo-China border, I decided to move ahead on my way to the magnificent Spiti valley. It was my last night in Chitkul, when things turned around and me along with few new made friends decided to visit the village of Nako.
I was not aware of the village till then, but I was sure, something special was waiting.
We left Chitkul heavy heartedly , and started our journey to Nako. Few hours into the journey, and the whole landscape changed. It felt like coming to another world. The lush green landscapes were now replaced by the tallest mountains I had ever seen. Also, the roads were no longer the usual ones. Entering into Hangrang valley feels like riding the mountains.
Finally, after a 6 hour long journey, we reached Nako. And I fell in love with it at the first sight. Beautiful small houses tucked in the arms of mountains from all sides, warm and welcoming people, fresh air and a magical vibe. I had never felt more alive coming to a place before.
The bus left us at a point from where Nako was at a 10 minute walk distance. But we decided to try and hitchhike, and luckily got one. That was the moment I realized how happy and helping people living here are. We hitchhiked to the entrance of the village and entered the small market area of Nako.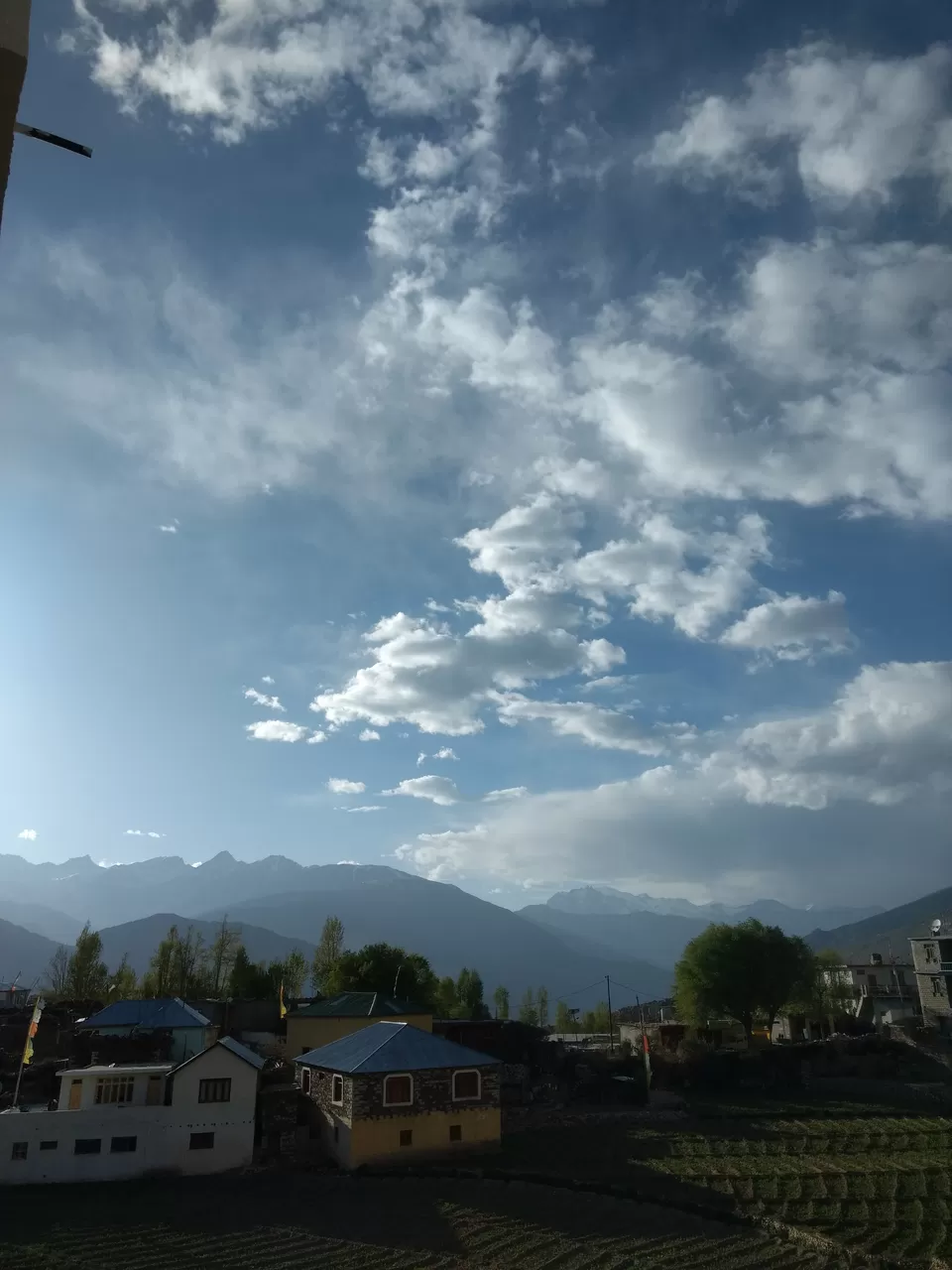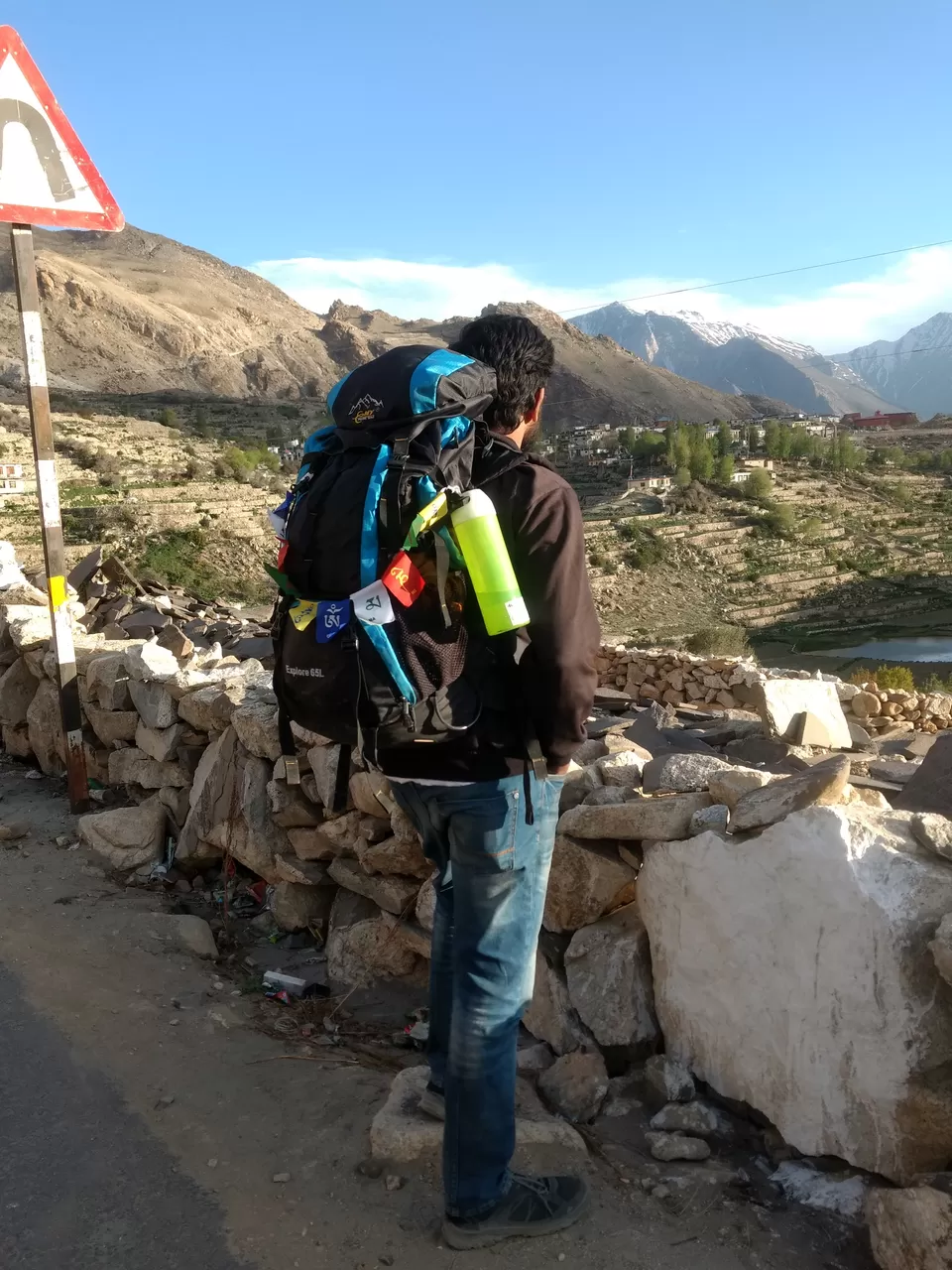 Soon after getting ourselves recharged, we found a beautiful place to stay in - Tashi Guest House which is owned by a local from Nako. As we entered their homestay, we were warmly welcomed by the small bunch of kids in the house. And I had never seen such happier faces in my entire life. Their welcoming smiles brought a smile to my face and all the fatigue went away within a blink of an eye.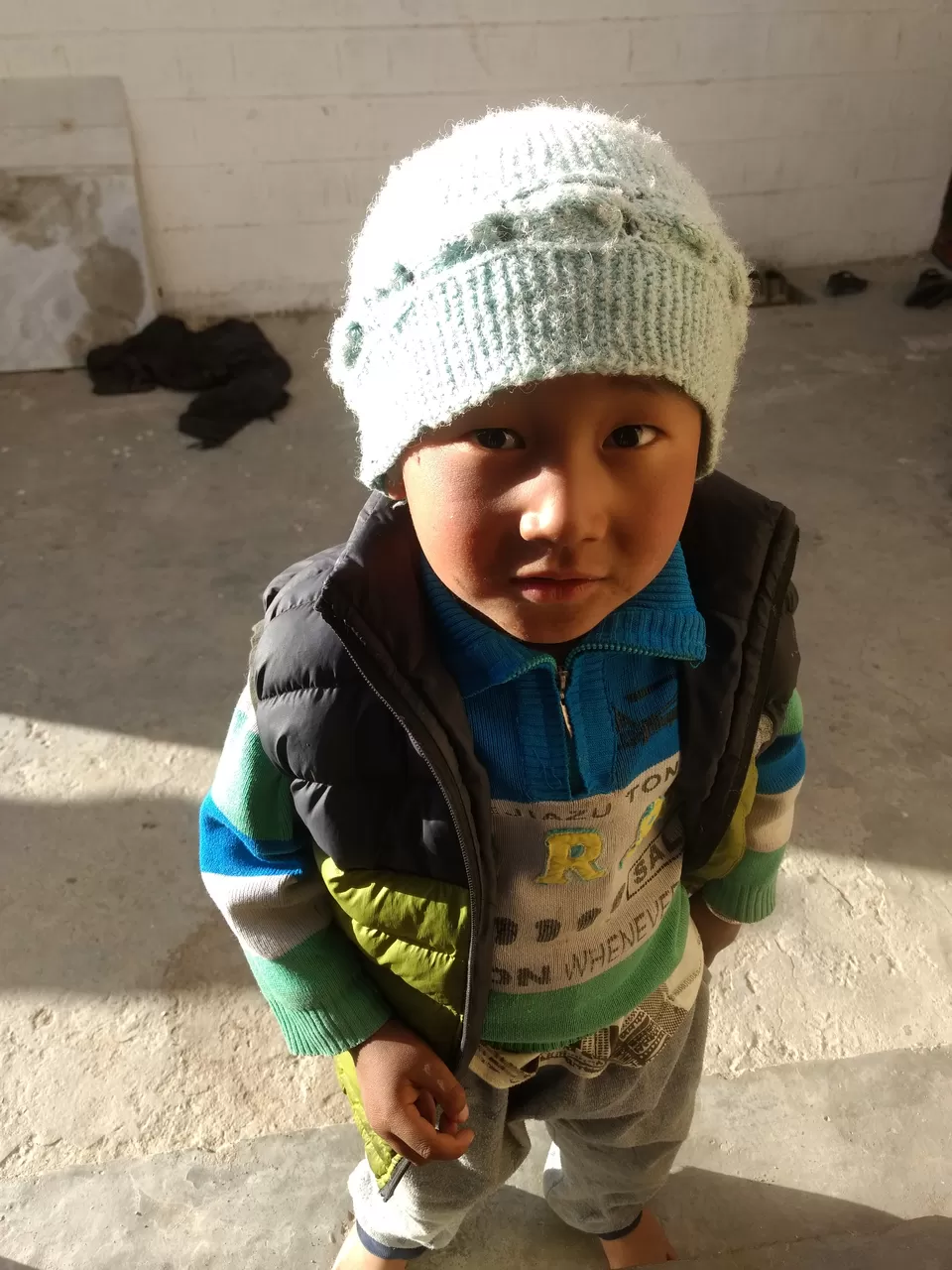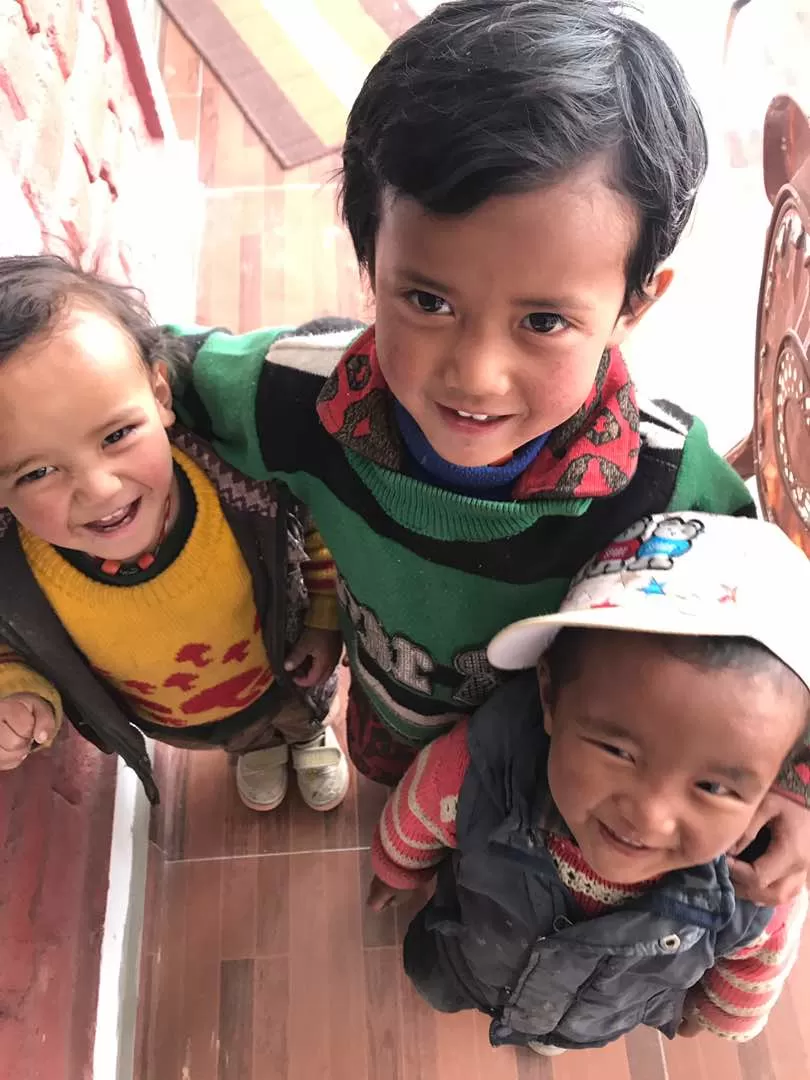 We settled in our rooms and right in front of our eyes was the beautiful Nako lake. Having a tea to that view with the people I had met 3 days ago felt like magic. Endless conversations under starry skies is how most of my nights ended.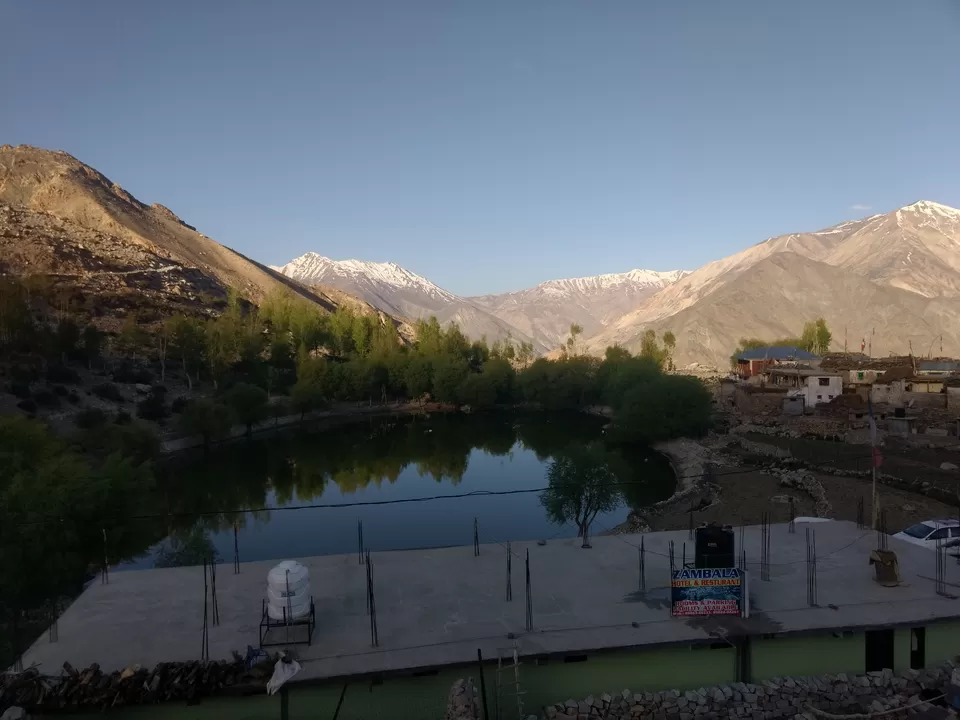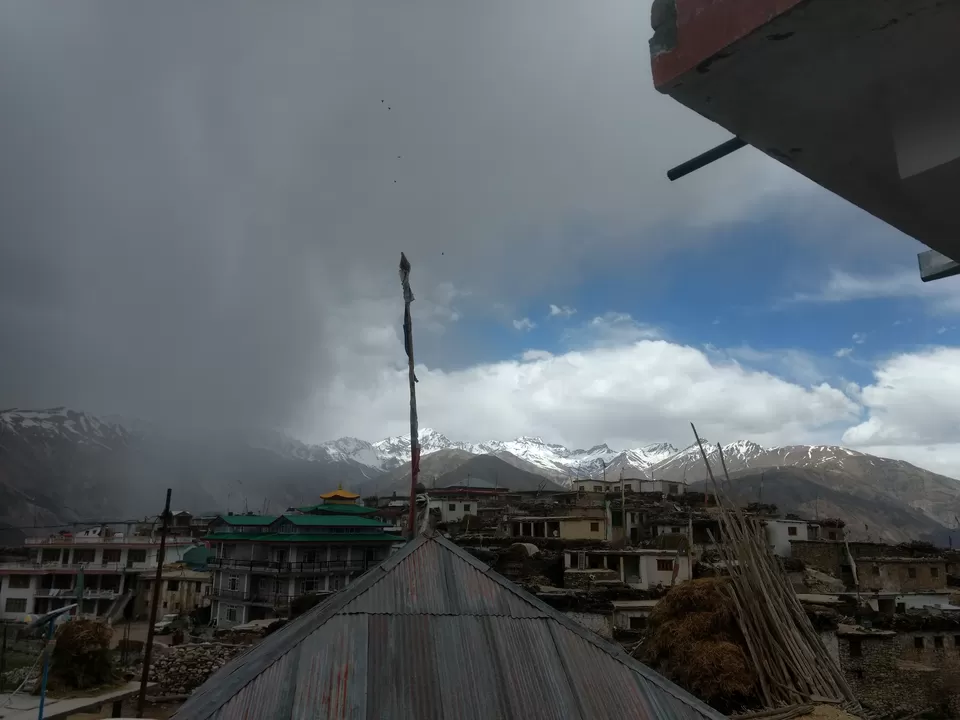 I spent my entire time here exploring the parts of this beautiful village and I was awestruck. The small alleys of the village, mud houses, prayer chants from the monastery in the village and the happy faces had a story to tell. And I was there, listening to it, and soaking it all in, like a child listening to the stories from his grandmother.
To be honest, if I could, I would spend the rest of my life here among the clean air, tall mountains, mud houses, and the happiest faces I have ever seen. But for now, Nako will always remain a beautiful story that is untold. Forever. For, it taught me, that you don't need much in your life to be truly happy. Infact, you don't need anything to be happy. You just need to be out there, exploring mountains, crossing rivers, meeting strangers, having food under the moonlight and keep moving.
Nako, you have my heart. Forever. And, I will definitely see you again.