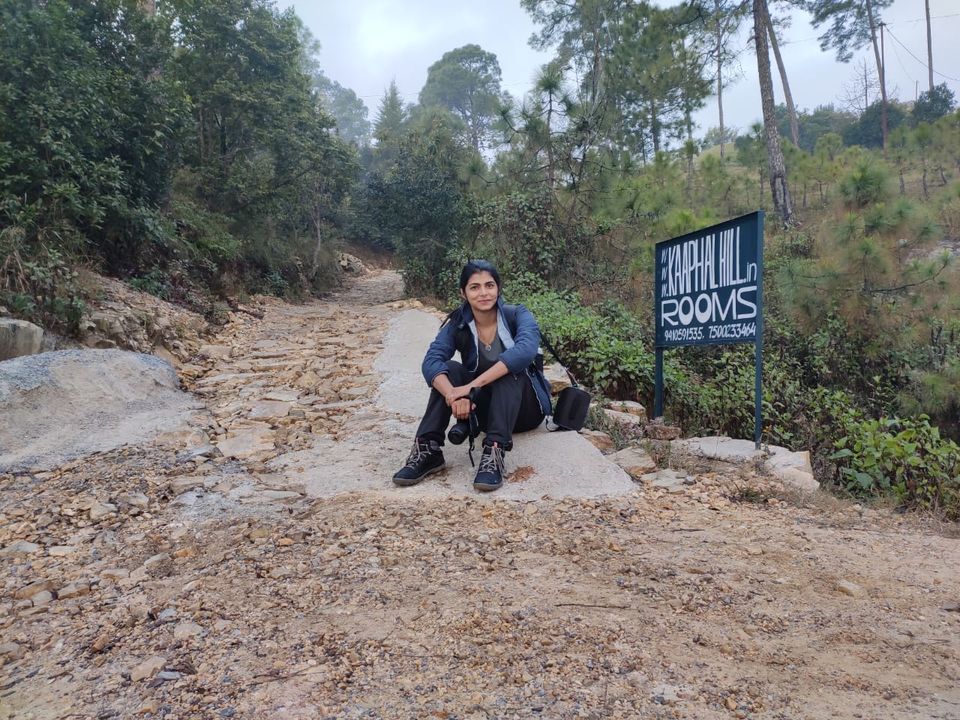 I'm absolutely in love with all the homestays I've ever lived in but there's something about Kaaphal Hill Homestay that has my heart like no other. And by the time you're done reading this article, I hope you too see this place the way I experienced it.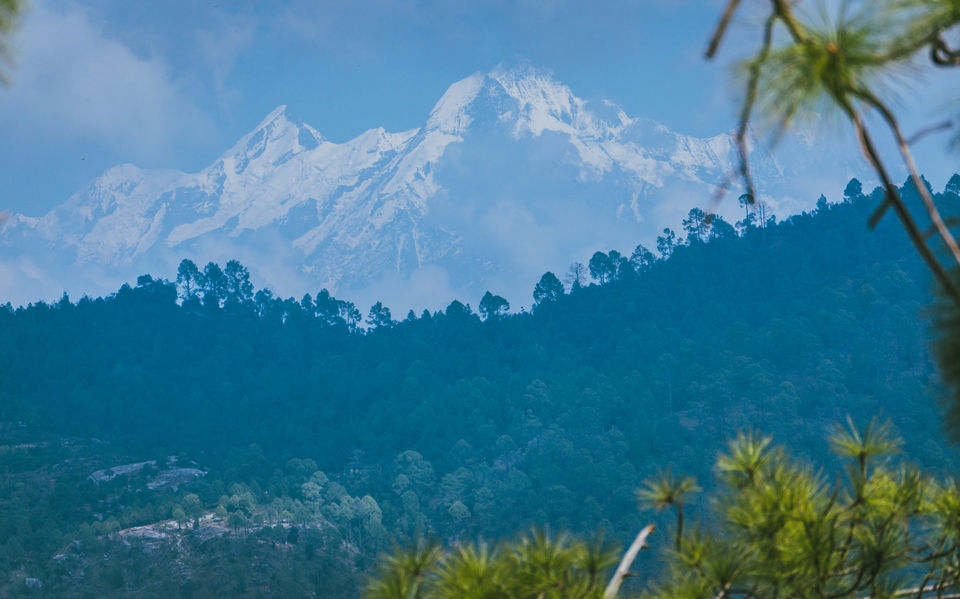 This October, I ended up in Uttarakhand again without a plan or an itinerary. My plan was to stay in Chaukori for a day or two and then find out what to do next. With the help of internet, I managed to find Kaaphal Homestay's contact details and spoke to Tarun Ji who runs the place about pitching a tent instead of getting a room. With that, I was set to leave on a long and gruesome journey via local buses and shared taxis.
Once I reached Haldwani 5am in the morning after an overnight bus journey, I immediately rushed to find a shared taxi (Bolero) that would take me to Udyari Band (closest stop to Chaukori). I reached there about 6pm in the evening and was super tired. At the homestay, I was welcomed with cups of tea immediately and provided with blankets and pillows inside the tent. When they called me to have dinner in their family common room I was in awe of how rustic and beautiful it was. Dinner included Kumaoni Poha, Rotis (Local Millet/Bajra), homegrown Bittergourd and Pumpkin. It was cold cold night and I wanted to do astrophotography but I just decided to sit and soak it in instead.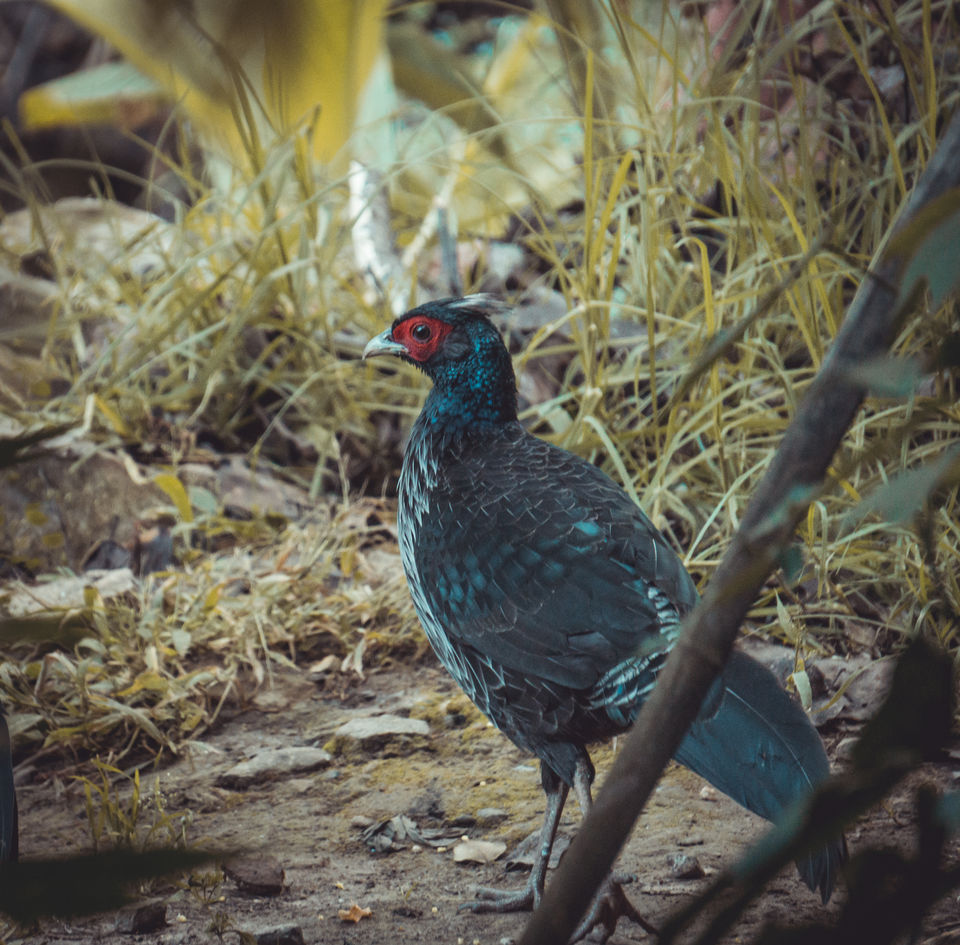 Next morning, the bird song and the Khalij Phesants (Junglee Murgi) woke me up next morning at 5:30am, I decided to wear my shoes and step out for a quick hike above the property. I ended up reaching a vantage point from where I could see the first light hit the Kumaon Peaks and realised it's my 25th birthday. I decided not to tell Tarun Ji and his family just to see how the day unfolds anyway.
I came back from the hike and got a delicious breakfast to start my day with. Tarun Ji then told me that it's made entirely from local produce. They grow their own vegetables-fruits, use local mountain flour, and make all their milk products with what they procure from their domesticated cattle. Then I spent some time trying to feed their cows and got distracted by the birds that visit their property due to the dense forest cover and the berries in the garden.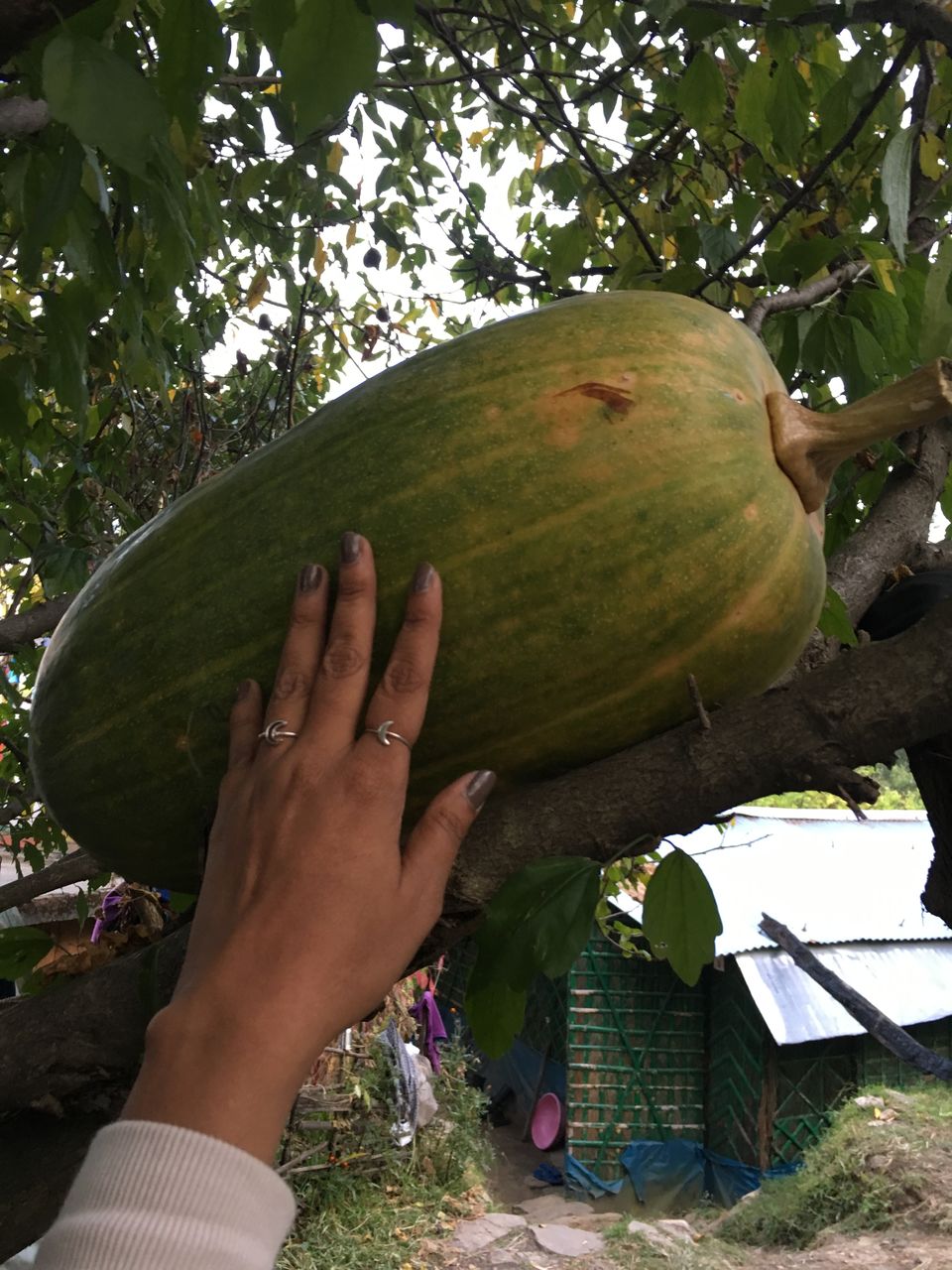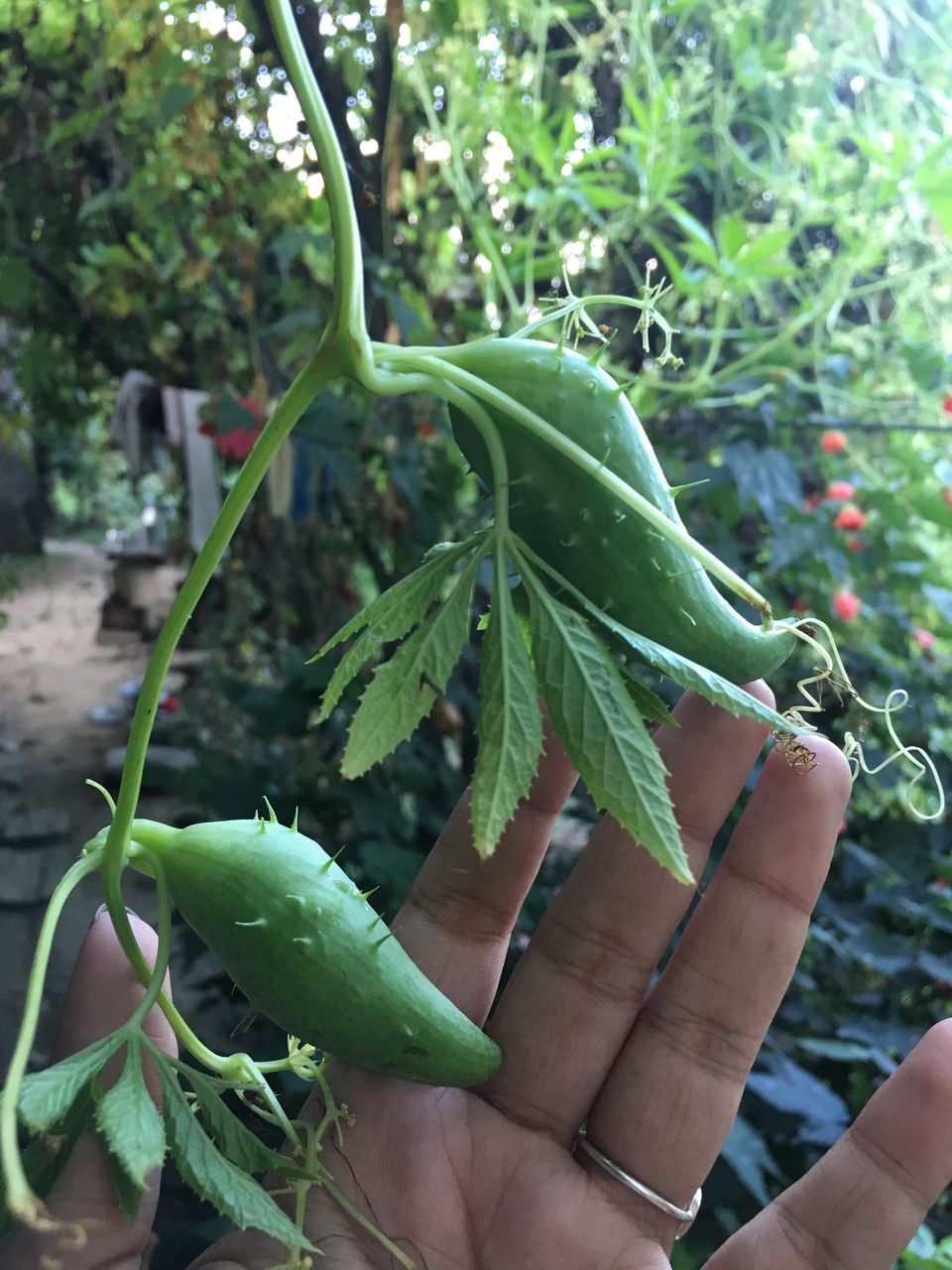 After some time, Amma (Tarun Ji's mother) asked me if I want to go along with the women in the family to cut some grass for the cattle and I volunteered happily. I must've spent two hours talking to the ladies while cutting the grass and they were surprised by how easily I got used to it. Occasionally, I would look up to see the Kumaon Peaks, the vultures hovering over us and tell myself that this day couldn't have been any better.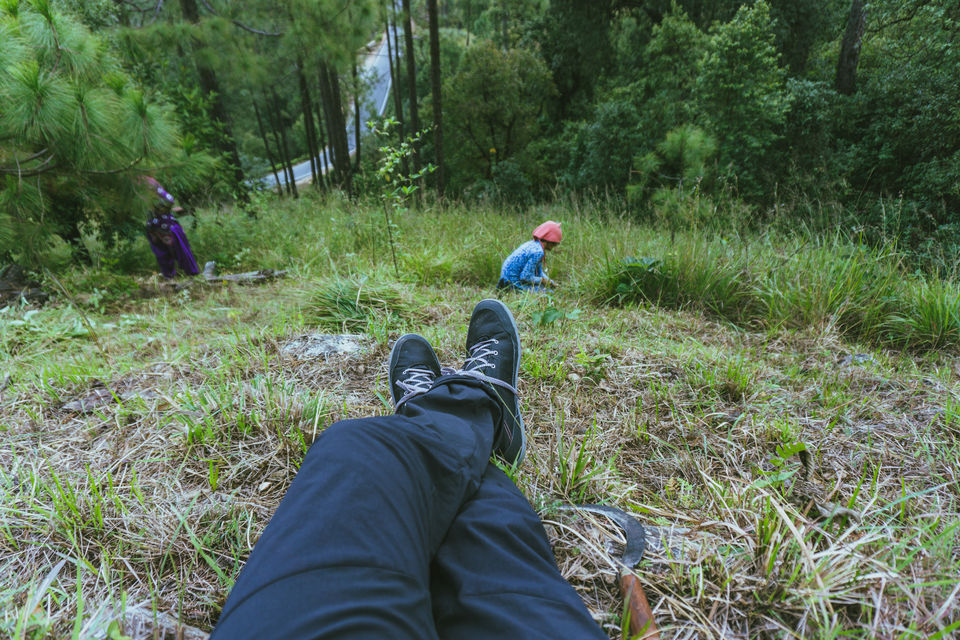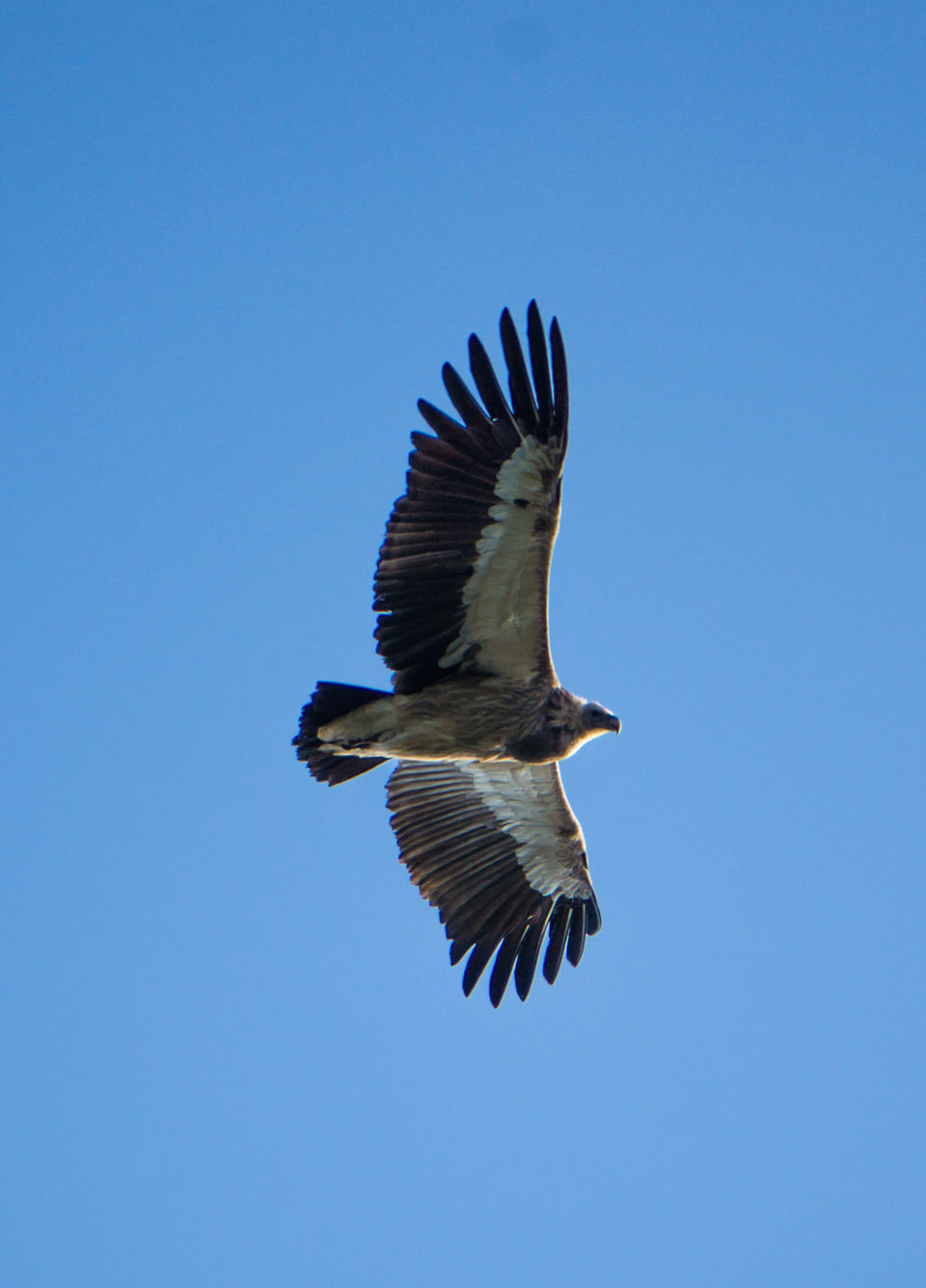 I left for a hike in the afternoon which is right above the property. The place I was heading to is called the 'Zero Point' and the view was absolutely breath-taking. When I returned, there was a cup of chai waiting for me and I even spotted a woodpecker playfully hanging around in the garden.
That evening Tarun Ji and I sat discussing birds, local food, the various hikes around Chaukori and how he manages to run this self-sustainable property. After having yet another fulfilling meal with them and went back to my tent for the night.
Next morning when I woke up at 5am to leave for Munsyari in a shared taxi, Amma had already made the local Halwa for me. Then the taxi arrived and I left hurriedly promising them I'd return soon.
Looking back at it, I know I have to go back there—perhaps once the winter is over and experience that simple life all over again. After two years of living in the mountains, I can still say that a very few places come even remotely close to this homestay that Kaaphal Hill is. And the warmth with which they host you is heart-warming to say the least.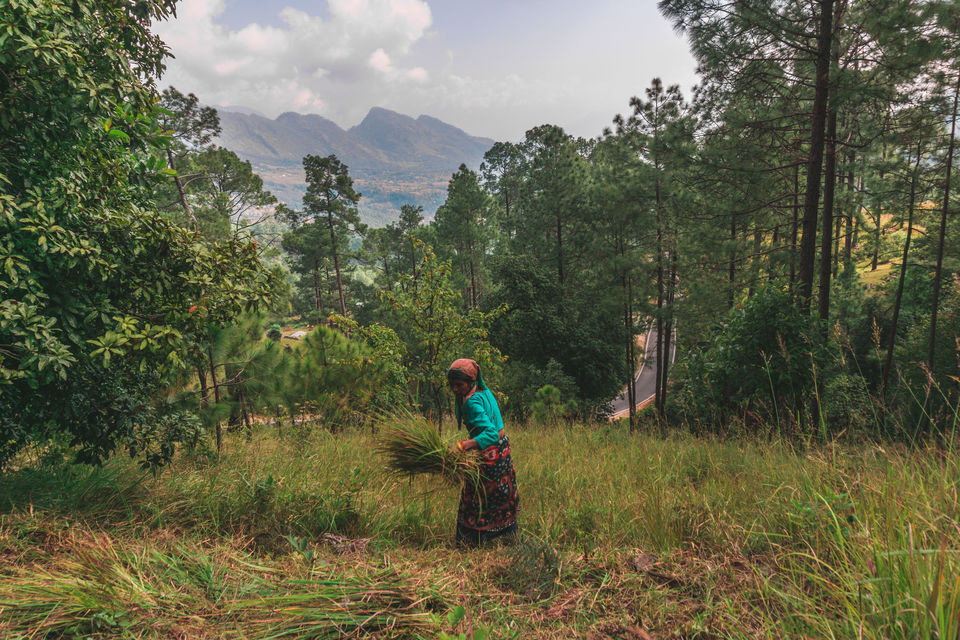 This is not a sponsored post and in case you want to experience what I did, I'm leaving you with a number below urging you to visit it yourself. My overall cost for a two-night stay including dinner, breakfast, lunch and snacks was INR 1600/-. They have proper rooms available too and the cost varies between INR 1500-2200/-.
Kaaaphal Hill Homestay (Tarun) - +91 9410591535