Now, going back to the tradition , the time still revovles in my mind when the dinner or lunch during the party or any festival was served in the organic plates and bowls made by performing the wooden stitches on the leaves known as Malu ka paath(leaves of Malu creeper). The leaves can easily be identified in the decidous forest crawling across the tree and forming a beautiful shape of two folded leaves joined with a crease in between . Actually it is a complete one leave but it looks like the one described .
The tradition shoots a unique knowledge on the unity of a village where several people used to go to the forest to collect the leaves and then stitch them together while sipping the tea and commenting one another's company.
The locals boast of the leaves that if you have a supper on the Malu leaves , you get an additional taste of the leaves which provokes you to eat more and more and finally you have an option of falling in love with the local dishes which you already have .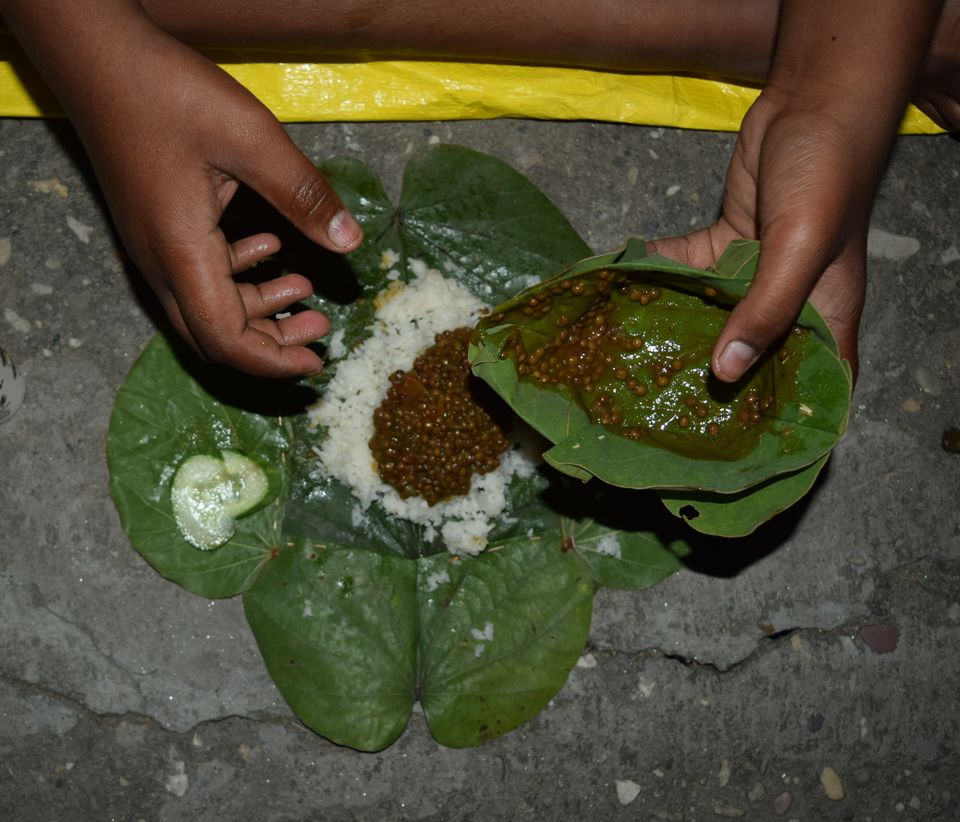 The time is changing and so are the traditions and so have the bowls and plates been converted to thermocol or plastic in the villages which bring lose to the tradition and to the taste and to the nature as well.
So , if you ever visit any typical garhwali village , dont hesitate to ask for the local cuisine served in the Malu leave plates .
But mind one thing , the leaves are found in the decidous forest upto the altitude of about 1600m. So it is difficult to find them at higher altitudes.
The images were shot at laluri village of Tehri Garhwal district.