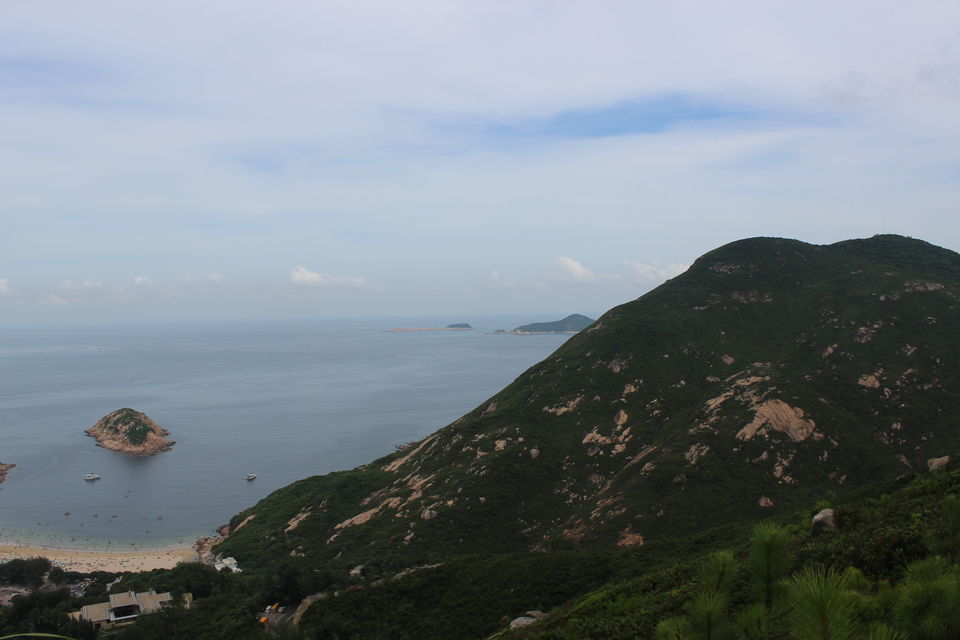 My aim is to go beyond the standard "Top 10 Things to do" in places of travel.
I have had the privilege of discovering HK as a local and yet be a tourist. I was visiting my husband who is currently, based in Hong Kong for work.
My discovery of Hong Kong is going to leave most of you pleasantly delighted! Beyond the popular belief that Hong Kong is just another developed city with man made Disney land and Ocean's Park, it has so much nature to offer. There is so much nature to be felt, and discovered which is hard to believe when standing in the all concrete financial center - Central or the ever crowded Mong Kok.
Hong Kong offers a plethora of treks and pristine beaches. There are a number of brilliant trails in Hong Kong to be trekked. I would highly recommend you add a bit of "Discover HK's nature" bits in your itinerary.
Dragon's back is a trek that provides view of the ShekO beach, South China Sea, Stanley, Tai Long Wan. It is a fairly easy trail that takes about 2.5 hours to reach the end point - Tai Long Wan/Big Wave Bay. However, there are also multiple other exist on the Shek O road for the ones looking for a smaller trail. It is best to end the trail with a dip in either Big Wave Bay or the much happening Shek o beach. Do carry water and a towel as it can get sultry on the way up.
Bowen Road, a brilliant trail between Mid Levels and Central ideal for an early morning run/walk. It is adjoining the Magazine Gap Road on one end. It is a nicely shaded and car free road, making it a favorite with runners. For travelers, it can provide some brilliant spots to view HK island and is also a great way to explore the area like a local.
Stanley Promenade, much like the European Boardwalk. It is lined with small cafes/hangouts on one side and with picturesque setting on the other. Out of the promenade to the right is the Murray House and Blake Pier (shifted from Central). Make sure to sit on one of the benches under the pier to enjoy the view and the breeze. Take a few moments to enjoy the music/performances by the local talent at the entrance to the promenade.
First time travelers do try to accommodate Dragons Back and Stanley, for a splendid experience.