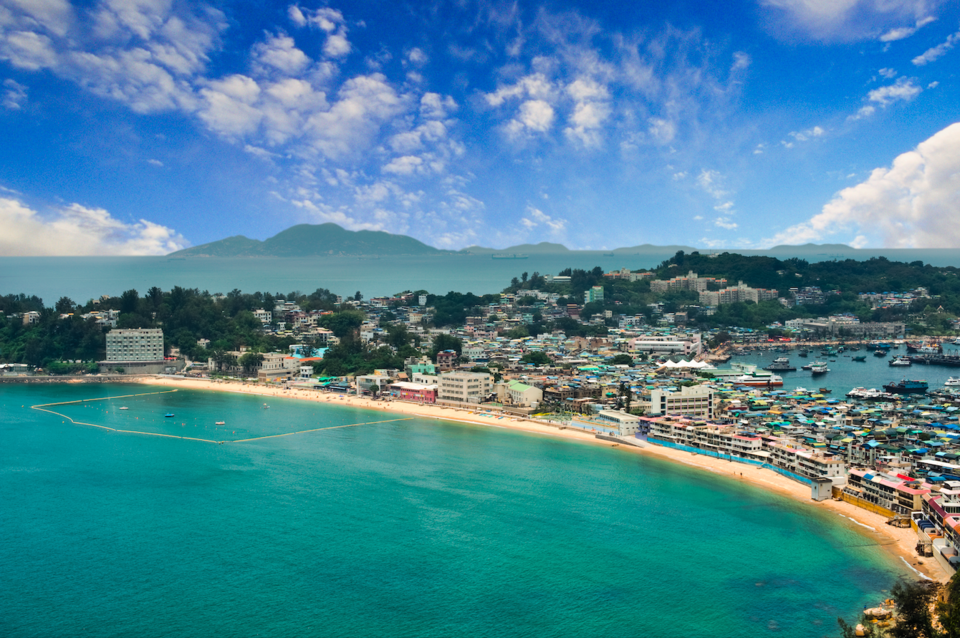 The celebrated journalist Nury Vittachi once wrote and I quote, "You can leave Hong Kong, but it will never leave you." Buildings that pierce through the skies, streets that are always buzzing with activity and a lifestyle that seems straight out of a sci-fi movie, there are no dull moments in Hong Kong.
Exploring its great outdoors might not be the first thing that comes up if someone is planning a trip to Hong Kong. But dare to look beyond the tall skyscrapers and huge shopping malls and you'll realise that there's a lot more to Hong Kong than what meets the eye! Hong Kong's great outdoors are often defined by an array of experiences – intense athletic spectacles and immersive adventure sports set against calming nature walks and endless exploration across outlying islands. Whether you prefer watching sunset on a pristine beach or hiking over mountains for breathtaking views, Hong kong has something for everyone. Break out from regular those city based itinerary and explore the open air pleasures!
1. Soak some sun on picture-perfect beaches
Owing to a stunning coastline that is far from being termed mainstream, Hong Kong is easily one of the most underrated beach destinations in the world. The city is lined with many white sand beaches which make for great places to unwind and have a great time with your loved ones.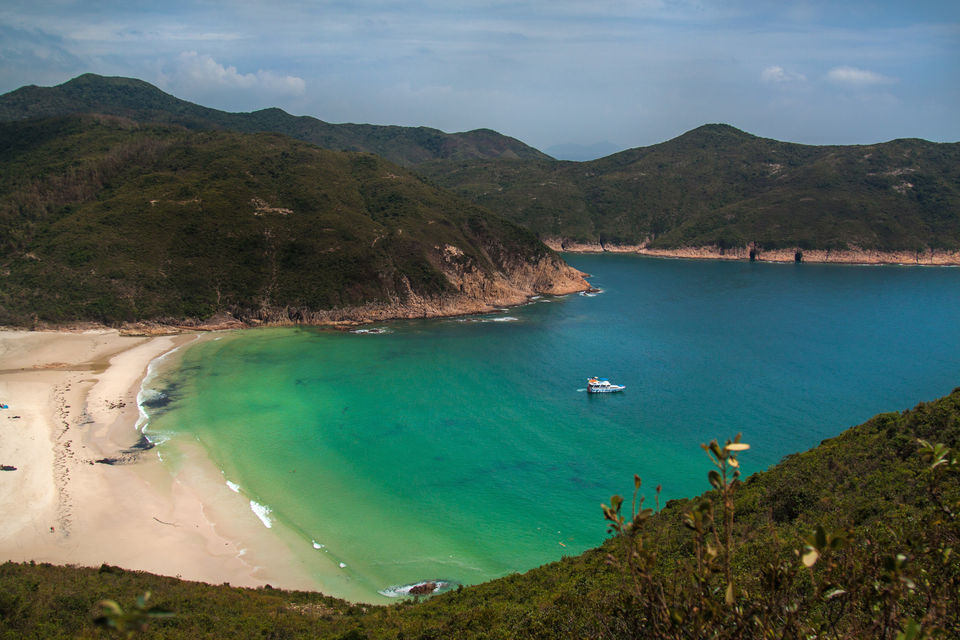 Tai Long Wan and Repulse Bays are some of the most visited beaches in Hong Kong – attracting sea gazers, food enthusiasts and urban escapers from all over the world. Stanley Beach, on the other hand, is a windsurfer's paradise with amenities for beginners as well as professionals. This picturesque beach also has designated spots for barbecues, making it a favourite amongst local families.
2. Unwind in lush green city parks
Despite it being one of the biggest metropolises in the world, Hong Kong has several city parks which offer a great break from the urbanscape. Kowloon Park is one of the biggest community parks in Hong Kong which also houses an indoor sports centre and an aquatics centre! Victoria Park, named after Queen Victoria of the United Kingdom is another popular city park. The lush green space is frequented amongst tai chi students and is also the top place to witness the famous glowing lanterns during the Mid-Autumn festival. However, if your idea of decluttering involves embracing picture-perfect views, drop everything and head to Tai Po Waterfront Park – gorgeous sitting areas, jogging trails, rest gardens and uninterrupted panoramic views – it's all here!
3. Go hiking to explore the unknown
As unreal as it may sound, hiking is actually one of the most popular weekend activities amongst locals in Hong Kong. The territory beholds many hidden urban hiking trails that appeal to thrill seekers from all over the world.
8km from the heart of the city, lies Hong Kong's most renowned hike, the Dragon Back – a popular trail that takes explorers through dense forests and rolling hills. This hiking trail has several smaller routes that are designed to cater to hikers of all skillsets, ranging from easy routes to those that will leave your adrenaline rushing.
Another hiking trail that is particularly favoured amongst beginners is the Shek Pik Country Trail. The well-guided route is laid out in such a way that novices get a taste of hiking in less than a couple of hours. However, if you're someone who's willing to go all out, set off on the 100-km long Machlehose Trail, an extreme hiking route that passes through gorgeous hills and remote beaches.
Photography enthusiasts can also set off on the Peak Circle Walk, a well-guided trail that promises stunning views from some of the highest points in Hong Kong.
4. Pedal your way through Hong Kong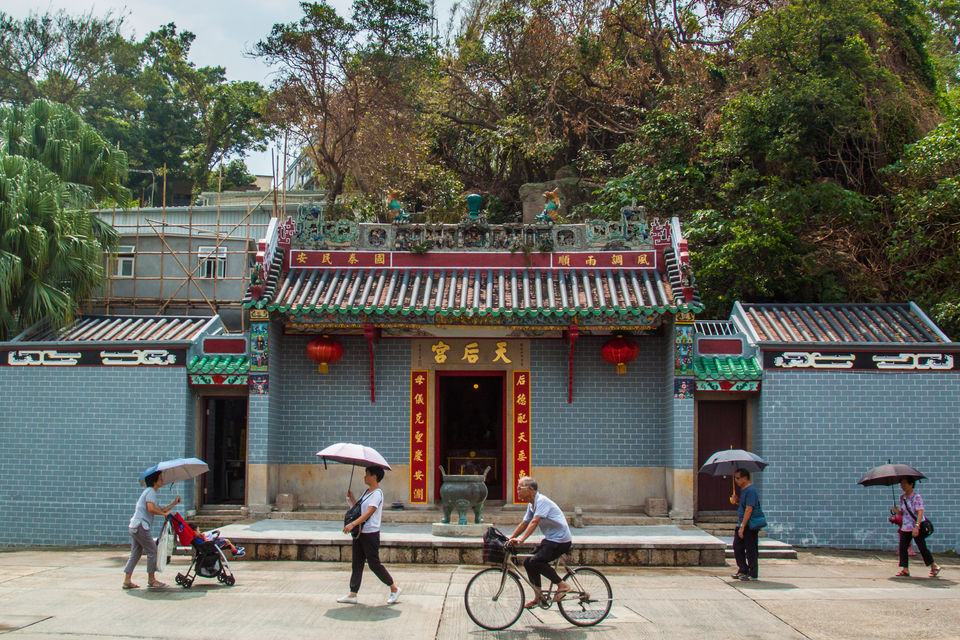 Looking to cut travel costs and get around Hong Kong countryside seamlessly? The city boasts of many cycling tracks that will guide you through important tourist attractions and scenic points without leaving a dent in your pocket.
The Nam Sang Wai trail is particularly frequented by nature enthusiasts as it takes cyclists through remote woodlands, lesser known villages and numerous picture-perfect spots where riders stop to soak in the panoramic views. The Sha Tin to Wu Kai Sha track, built along the Shing Mun River is another popular route that offers a comparatively easier cycling experience. Cheung Chau Island, however, makes for one of the best and safest places to cycle in Hong Kong as cars have been banned here in entirety!
5. Go island hopping!
While most people consider Hong Kong to only be a land of skyscrapers, it is actually a group of more than 200 culturally rich islands. Some of these islands remain relatively untouched, making them ideal spots to plan day trips from urban Hong Kong.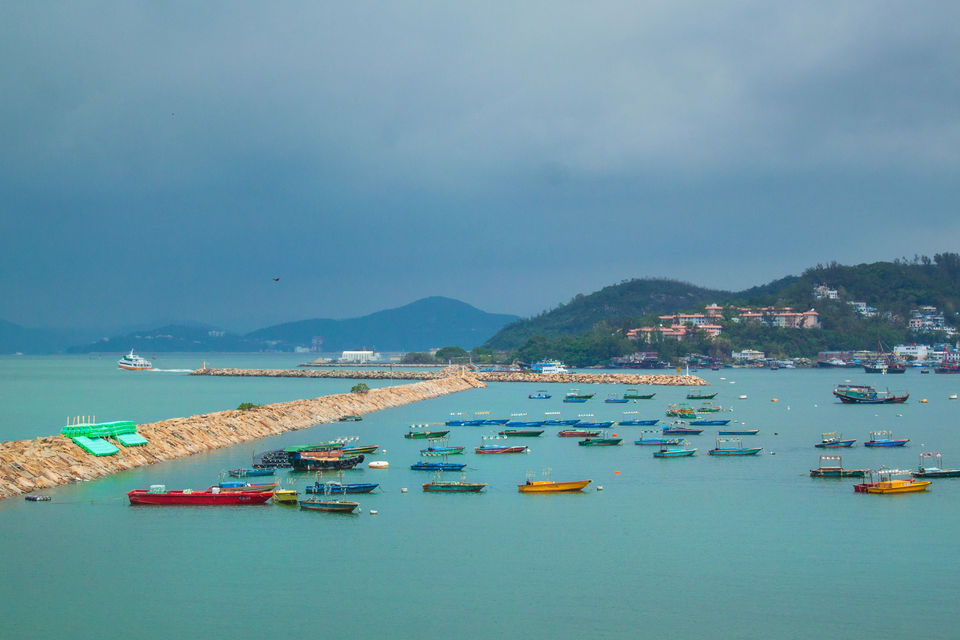 Lantau is the largest outlying island in Hong Kong where you can spend a day marvelling at ancient Buddhist monuments, relaxing on pristine beaches and indulging in retail therapy. Lamma Island, on the other hand is one of the most culturally rich regions in Hong Kong and a favourite amongst backpackers. Travellers from different corners of the world flock to this stunning island to immerse themselves in the rich art and culture scene and unwind at the unique village cafes. Additionally, you can also plan a trip to Cheung Chau, an island known for all things quirky – attractions, festivals, practices and stories.
Click here to start sharing your travel stories with travellers from different corners of the world on the ever-growing Tripoto Community.
This post is in association with Hong Kong Tourism.