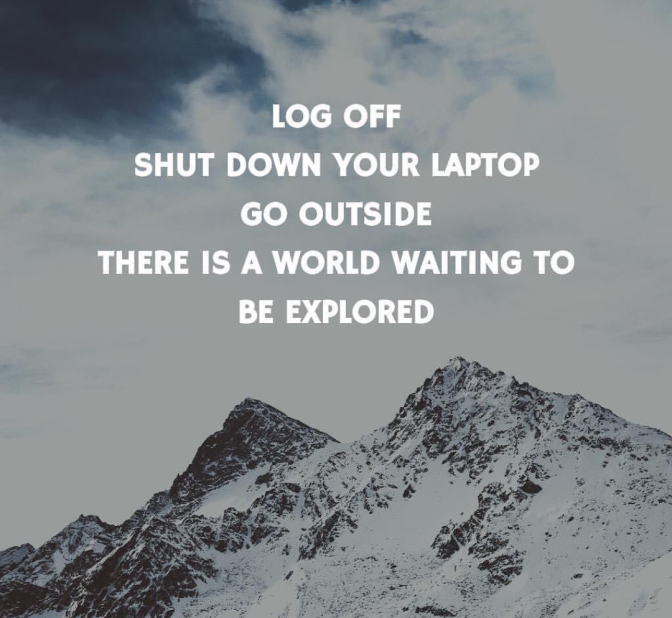 It all started when my brother, Sagar, started planning for a trip to Nainital, Uttarakhand in the month of September or October. When I found out about it I said I'll also join you. The estimated trip cost was 15K to which i had to say no as being a CA student and only getting Rs 3,000/- per month was a lot and hardly had any savings. As the planning went on and new places started adding in the trip like Auli and Rishikesh, of which i was totally unaware of until January. One evening I overheard Sagar discussing trip details with Amy, my brother's girlfriend, I got to know about the whole plan and Bam!! there was two of my bucket list places in the trip. I told my brother that i wanna join you guys and I'll arrange the cash but he told me it was too late for the bookings and air tickets for the return journey will also be not available in such a short period of time. I was ready to board the general coach of the trains but I didn't wanna miss my bucket list.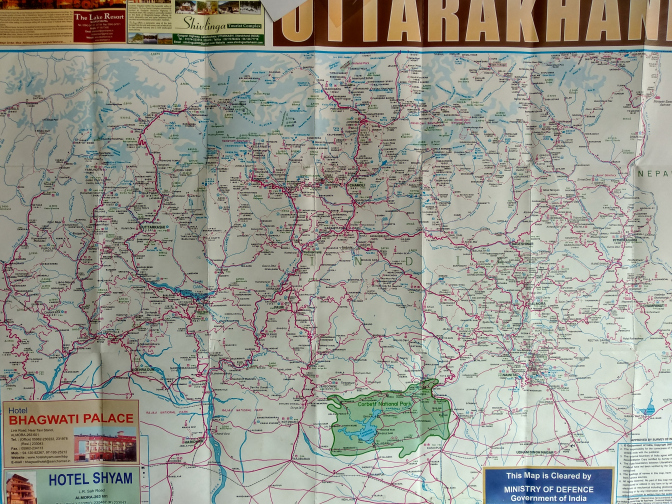 As a week went by, me hoping that someone cancels due to some reason and I can go instead, I even decided to go on a rebound trip to the Golden temple and wagha border with my other friends. Some days went by when we found out that Amy's cousin, Dolly and her brother Ashish also wants in on this trip. So Sagar tried all that he could to make adjustments and add 3 more members. About 2 days later while i was in office totally impatient and sad about being missing out I got a text from my brother that said "Your's is fixed" to which I replied "can I show some excitement?" as we both believe too much excitement kills the plans (superstition).... Just like that we were ready.
Travel is not just about reaching the travel destination but also enjoying the experiences along the way. The day had arrived for us to board the train to Dehradun, sagar was in the shower when his phone rang and I picked up. It was Amy saying that her uncle just got the news that all the trains to uttarakhand are cancelled due to some revolts in Rajasthan, I immediately told Sagar, so he went to the railway station to enquire but there was no such thing and we took a breath of relief. So Sagar went off to pick up simran so that everyone will leave together.
About an hour before the departure we got a message that the news was right and trains got cancelled and i felt shattered, being so close and.... Everyone was on conference call discussing what to do now, searching for alternatives and we found a train leaving from Ahemdabad for Haridwar. We had no reservations, people were looking for air tickets, while I heard someone on speaker saying "Sagar let's go, we will see what happens we'll board the general coach if that's what it takes" and that someone was Amy. So rushed to Dadar station for a train to Ahemdabad, we didn't even bother about taking a ticket as there was no time. Me, Sagar and simran met Uday, Taku, Raju and Sagar pawar on the station while Amy and her sister, Kavita (Golu) and her cousin(Dolly) boarded from next station. That one line from Amy gave that strength to not back out and complete the 37 hours of journey in a general coach of Indian railways which included 2 nights. Not sure of others but I had a lot of fun in those 37 hours, playing UNO, Teen Patti, playing retro music on speakers, doing masti with the samosa wala in the train and also had some small arguments with other passengers and that's how we reached Haridwar.
From Haridwar we went to devprayag, the actual starting point of our trip. Devprayag is the place where two tributary meets to form river Ganga i.e. Alakhnanda and Bhagirathi.
We reached the hotel at 8pm and everyone went to their rooms to get refreshed and to have the tasty dinner (north indian style). I got refreshed quickly and was roaming around in the canteen where I got to know from out guide that it has been snowing up in Auli and the scenes are surreal. While chatting with Gaurav (our guide) I got to know that they also provide other Himalayan treks like chandrashila, valley of flowers etc at cheaper rates so I immediately asked for his card and was looking forward to the big day (Ski in Auli and check off an item).
The big day had arrived after completing a drive of 200 kms crossing over 5 prayags to reach the base village of Auli i.e. Joshimath.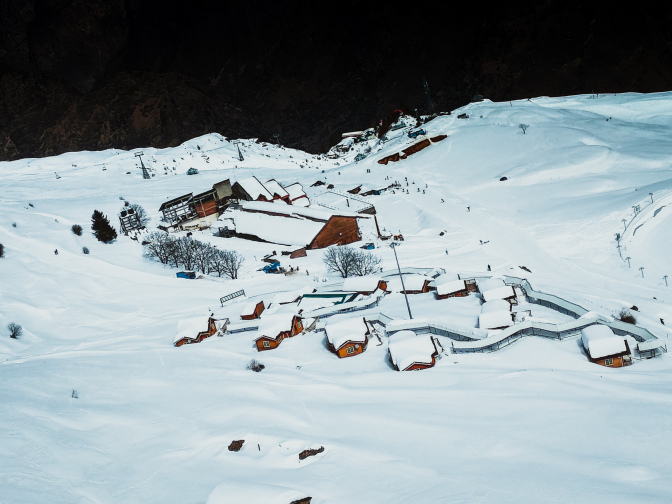 The temperature had went down to -1°C at night in Joshimath. The night we arrived we got to know that we need to buy the tickets to the biggest ropeway in India that will take us all the way to Auli, so i told sagar that let me come with you to the ticket counter early morning coz i don't wanna miss any part of it but he wanted to be the big brother and said he'll handle it as always.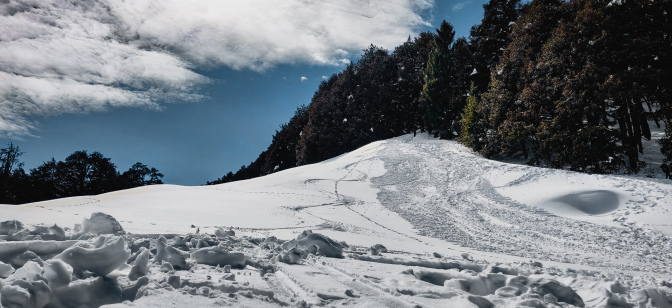 Next morning everyone got ready, wearing layers of clothing, wearing snow boots, I'm getting scolded by Amy coz she thinks I didn't wear enough layering hehehehe..... and we went into the ropeway. Everyone was capturing the whole trip in the ropeway. While in the ropeway I kept irritating my brother saying "you see that peak?... Yeah that is mount Trishul" and bragging about other things as well. As the gained the altitude we started seeing some snow on the ground and just in a couple of minutes we say cabins and houses burried under 5 to 6 feet of snow.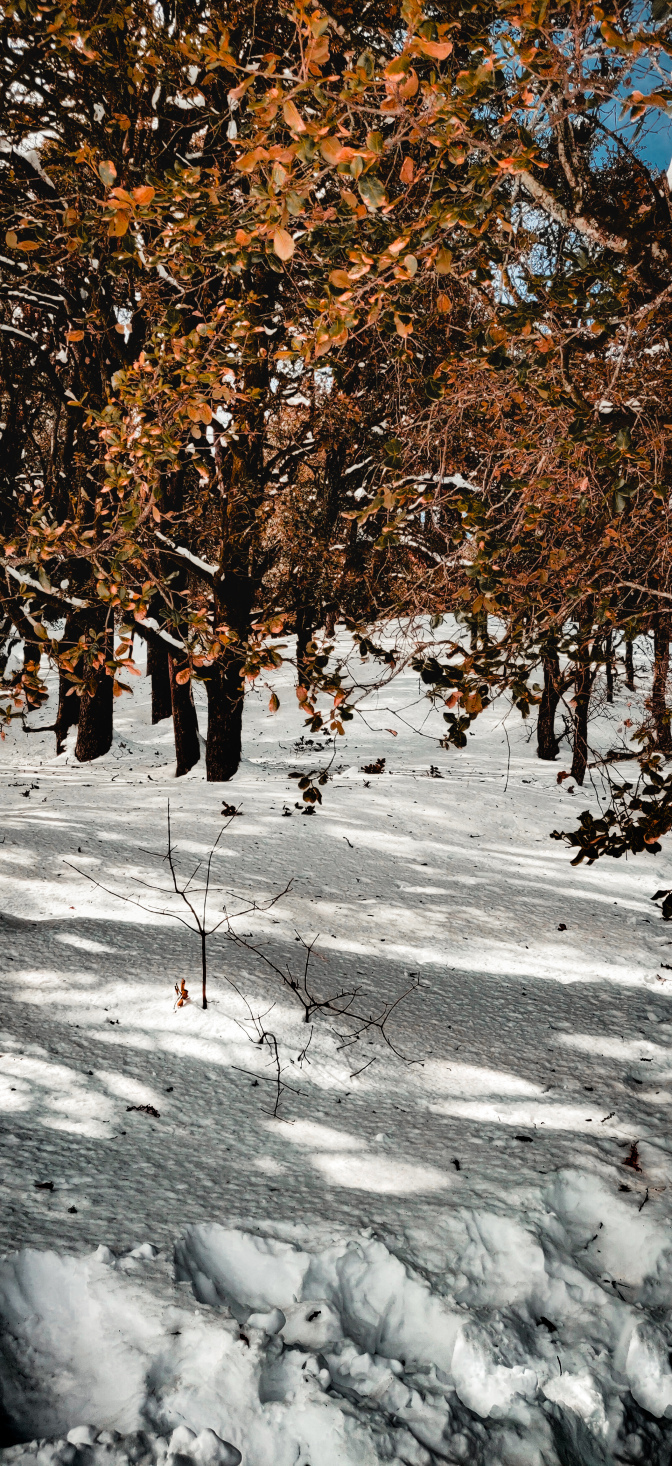 When the ropeway reached it's end Sagar called Mom and Dad to show them what we couldn't describe. I still remember the smile on my face that day that just won't go off. After finishing the call I thanked Sagar coz for me it was like living the dream and then we headed off to have fun.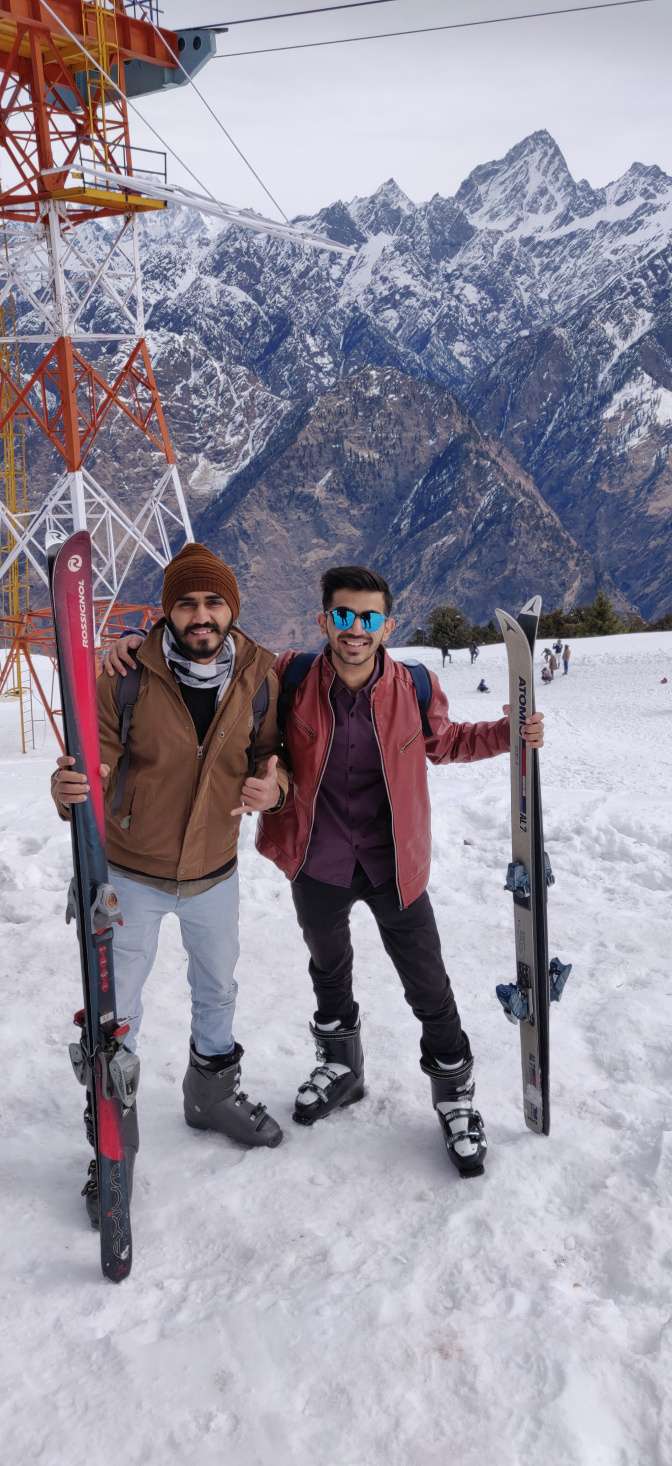 Most of us tried skiing and fell on our asses, clicking pictures to show off on social media of course. We also encountered dogs which looked like tibetian mastiff (real huge) and they have been pulling the tires in the snow also to help the people in having a good time.
After 3-4 hrs of Auli we went back to Joshimath. I was a little sad that we were leaving Auli but also happy on the other hand for making unforgettable memories, so I decided to enjoy the Himalayas in the ropeway and not thinking about it much.
After Auli we took to camp at Chopta. I also wanted to visit the Tungnath mahadev's temple (officially highest shiva temple in the world) which was about 2 hour trek from camp site but unfortunately couldn't go due to time constraints. However, during the road trip Gaurav was telling us all about the flood incident that happened in uttarakhand and the rescue operation of which he was a part of, sharing historic and mythological facts which were very interesting. I was listening very carefully while most of the group was either sleeping or suffering from motion sickness.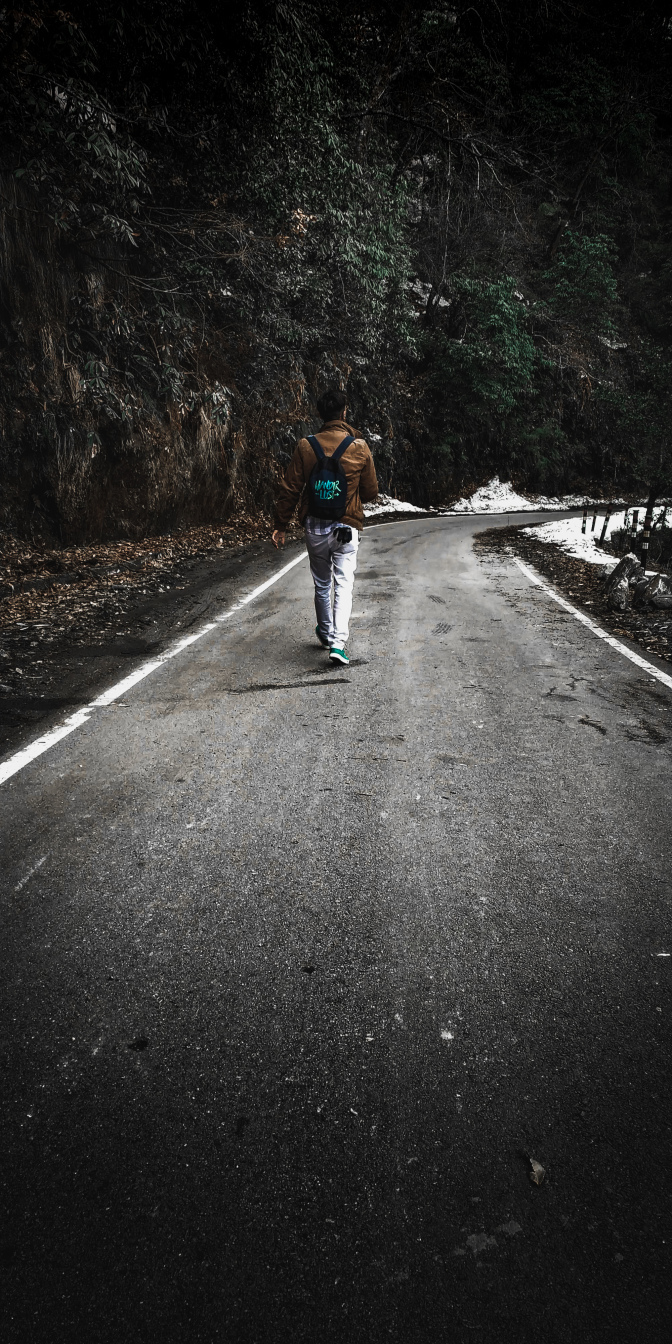 Due to heavy snowstorm all tents for camping were ruined so we had to stay in homes but we still camped outside, had a small dum charades over a bonfire which went on to become very competitive. Gaurav who was very drunk decided to be the judge and loser shall carry all the luggage to camping site in Rishikesh while Takku decided to become the horror story teller right before the bed time which obviously didn't work hahahaha....
We reached the camp site on 13th Feb at night, had some food, playing soothing music over campfire, planning to scare Uday as he sleeps at night but unfortunately he didn't sleep. Everyone gathered around in a single tent, discussing tomorrow's rafting and eventually the horror story strated. As the clock was about to hit the midnight amy said "now everyone's phones will beep" and yeah you guessed it right, it did and everyone just quietly went to their own tents as expected.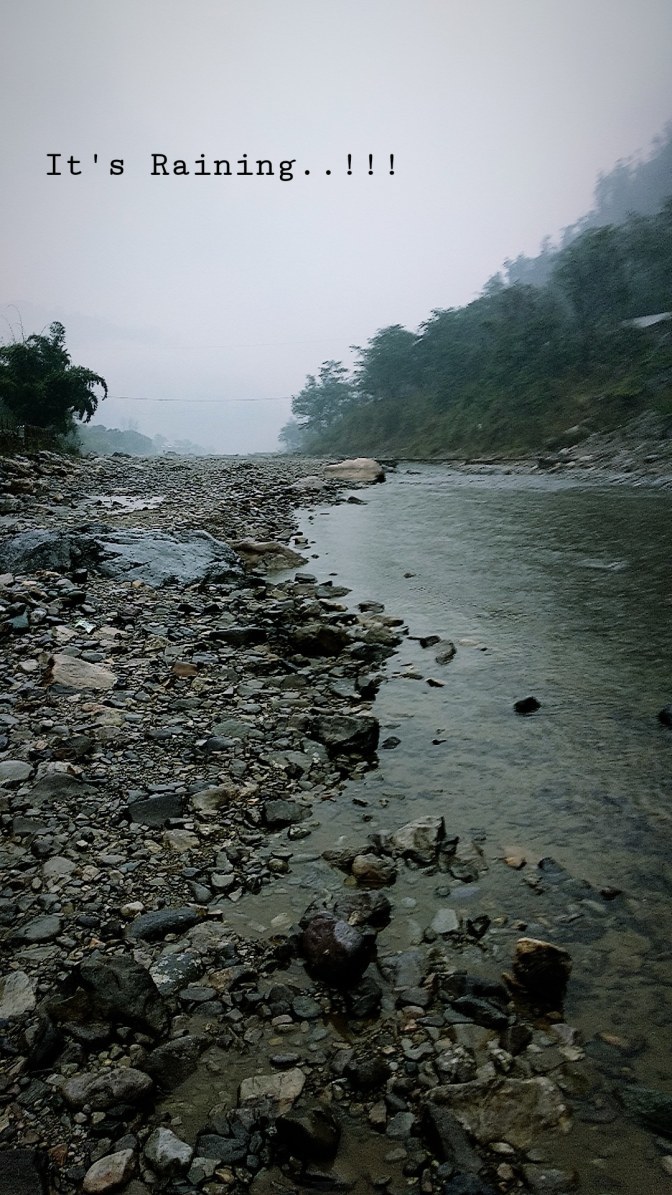 Next morning when I woke up at 5:30. I found out it was raining and i thought to myself "how the hell are we gonna raft in this conditions". It was all foggy and cloudy, we could hardly see anything beyond the camps. However, it turned out to be more adventurous. We recahed shivpuri (strating point of rafting) and got all geared up. As the rafting started I kept on insisting that i wanna sit in the front during the golf course rapid (The best and toughest rapid aka "aa gale laag jaa"). This rapid has a reputation of hugging the people out of the raft. Raju was the victim in our case and we started the rescue operation as soon as we saw Raju falling from the raft. Everyone started screaming "sagar (pawar) gaya!!!" while sagar (pawar) replied "aae main nhi raju gaya!!!" and it was hilarious.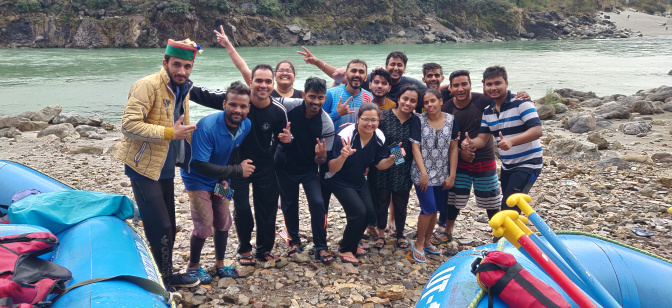 As we headed towards the last rapid the instructor said if you are looking for that adrenaline rush, that extra adventure, hold the safety line of the raft and jump into the white water rapids. I looked at Sagar like what should we do and he was ready to do it which encouraged me as well and we jumped off the raft and it was an unbelievable experience.
Now the second item of my list was waiting for us for which we boarded a train to kathgodam. We decided to book a cab that will take us around Nainital but it only took us to 2-3 places and said that was it. People were calling their loved ones to show them the snowfall but we all knew that there was more to explore but due to recent snowfall in Nainital the roads were covered in snow, so everyone decided to stay in hotel, eat samosas and watch a horror movie.
However, that wanderer inside me was not satisfied, he felt like a tourist and not a traveller. So i told Sagar "I'll be back from a walk" and off I went, alone.
First i went to the St John's Church which was built during the British rule in 19th century where i saw karate classes being conducted behind the church in the snow. My next stop was the Nainital court before reaching the Mall road. Mall road is one of the most famous part of the city and it was all covered in fresh snow. I noticed people shoveling the snow to clear the roads and houses. One woman accidentally dumped the snow onto my shoes.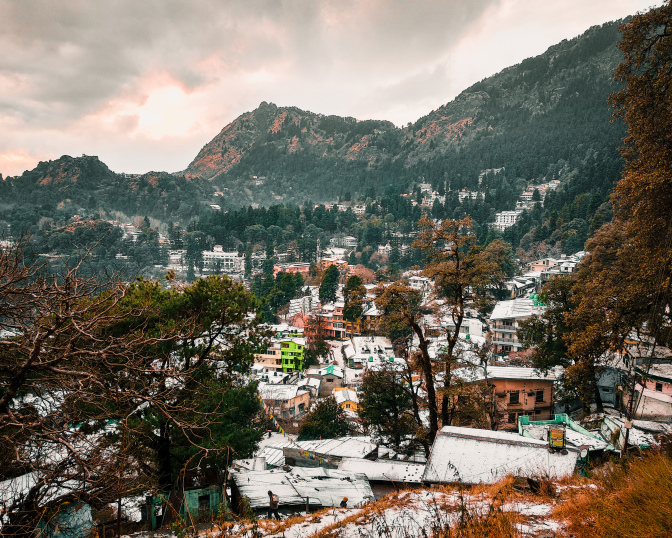 Then I headed towards my favorite spot that was the tibetian monestary (about 3-4 kms away). It was a totally different culture and with some historic background. This was the best part of Nainital for me. It was quite hard to find the monestary on maps but with the help of locals I made it. It also gave me an opportunity to enjoy some alone time while traveling (which I cherished).
Yeah, that was my second bucket list item. Those 2 days in Nainital were some of the best days. So to end this blog I would like to request you to be a traveller and not a tourist, try to understand the culture and respect the places you visit, trying gaining new experiences, cause when u return to the same life something will have changed in you and change will be everything.