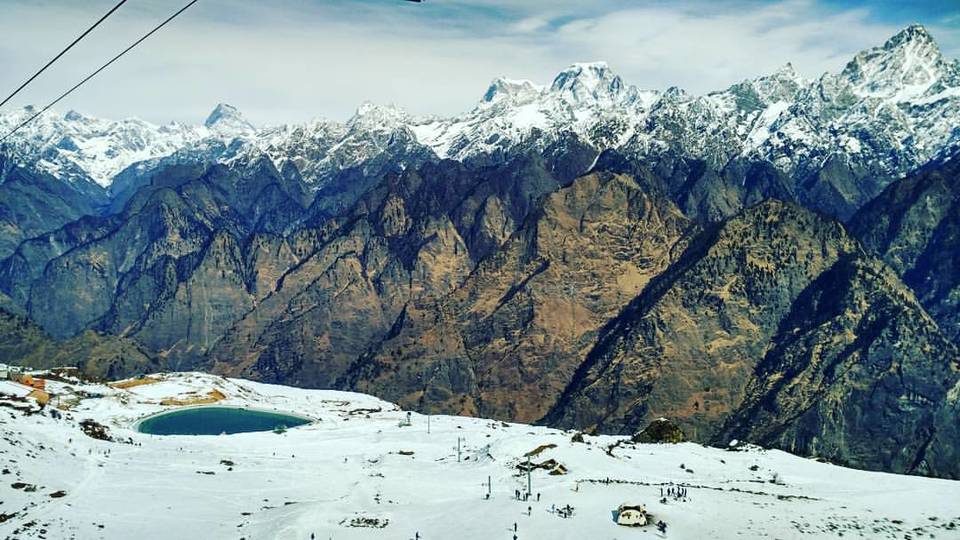 It all started with me being bored to death in IIT Delhi hostel, nothing much to do other than browsing Facebook and daily share of gossiping with my mallu friends gang. A trip to Auli has been in my mind since I heard about about the place and this time we decided to make it happen. I love adventures and it is always the adrenaline that get me pumped up for trips like this which includes some sort of adventure sports. This time it was trekking through snow clad mountains,skiing,rappelling and a car ride through the hilly roads of Uttarakhand.
So the dates were fixed and we boarded a private bus from Kashmiri Gate ISBT to Haridwar at around 23:00 hrs. The bus was supposed to be a Volvo which it never turned out to be ( thanks to the operator, Regal Travels or whatever f*** it name was). It was not the ride that killed me but the sight of my friends sleeping like a baby throughout the journey. We reached Haridwar at around 5:00 hrs in the morning.
It was really cold at that time so I put on my gloves and beanie. We had to wait for our taxi, so Abhilash ordered tea for everyone. After half hour or so our Innova arrived lifting the spirits up again. We packed our bags and started our long journey to the ultimate destination.
The ride continued via Karanprayag-Chamoli towards our stay at Joshimath. We reached there around 19:30 hrs and checked in to Hotel Auli D. The room was nice and most importantly geyser was working fine. It was a long journey and everyone was tired, so we cancelled the plan to explore Joshimath at night. Had a good dinner and we made plans to take rope way to Auli in the morning.
Next morning despite the freezing cold everyone got ready by 8:00 am. Myself and Deeraj the two self acclaimed photographers in the group went to the terrace to check out the view. I will never forget the view of snow capped mountains getting taller and taller as it comes out of the shade. We were so stunned and started clicking photos at every angle. I never wasted an opportunity to flaunt my love for MAN UTD.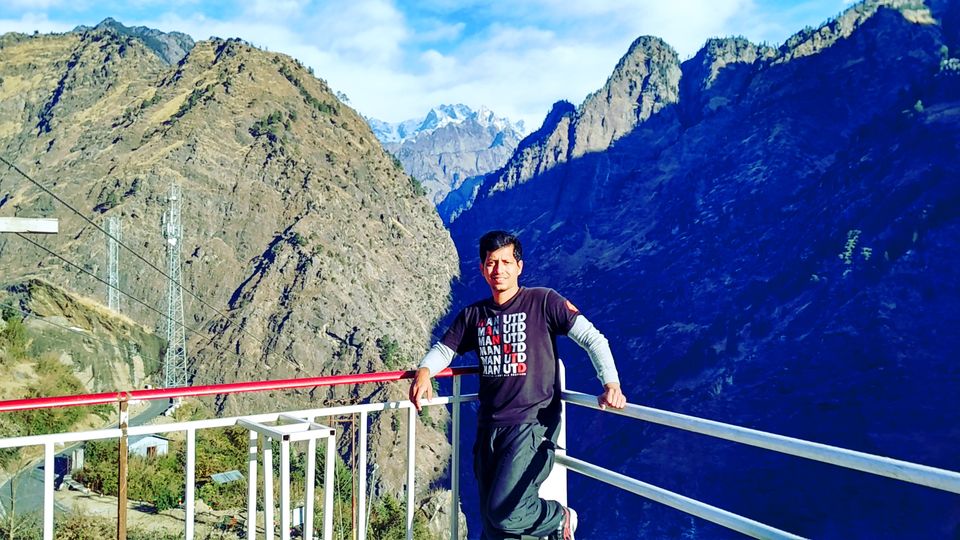 The first stop was at Devprayag the confluence of Alaknanda and Bhagirathi rivers. The river flows as Ganga from here. Its a holy place for Hindus and it was really hilarious to see one of my friends Deeraj performing some rituals( unknowingly of course :p) and arguing with the person about the fees (bhaiya hamlog students hai , like he will give some discount).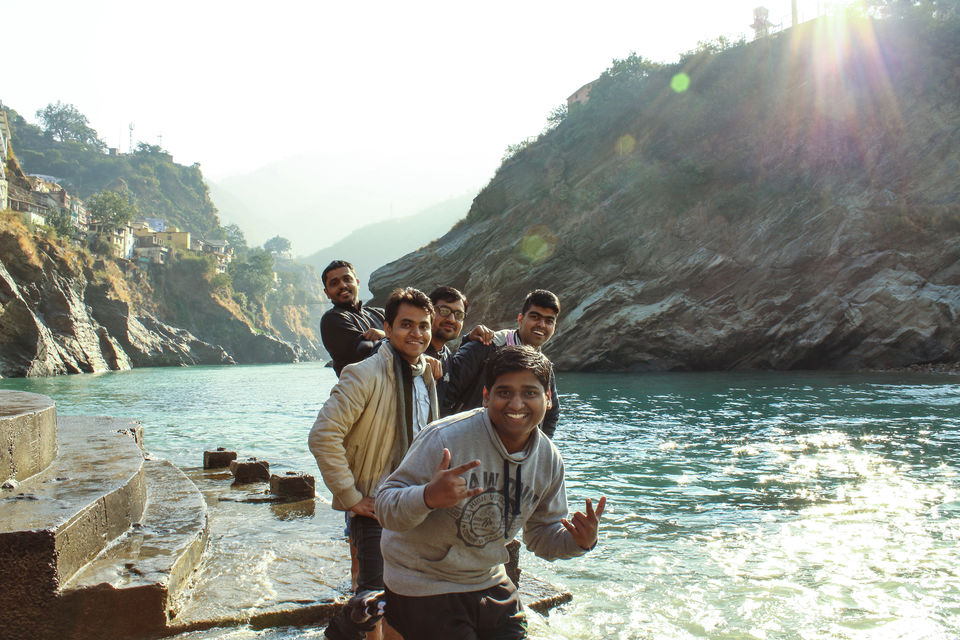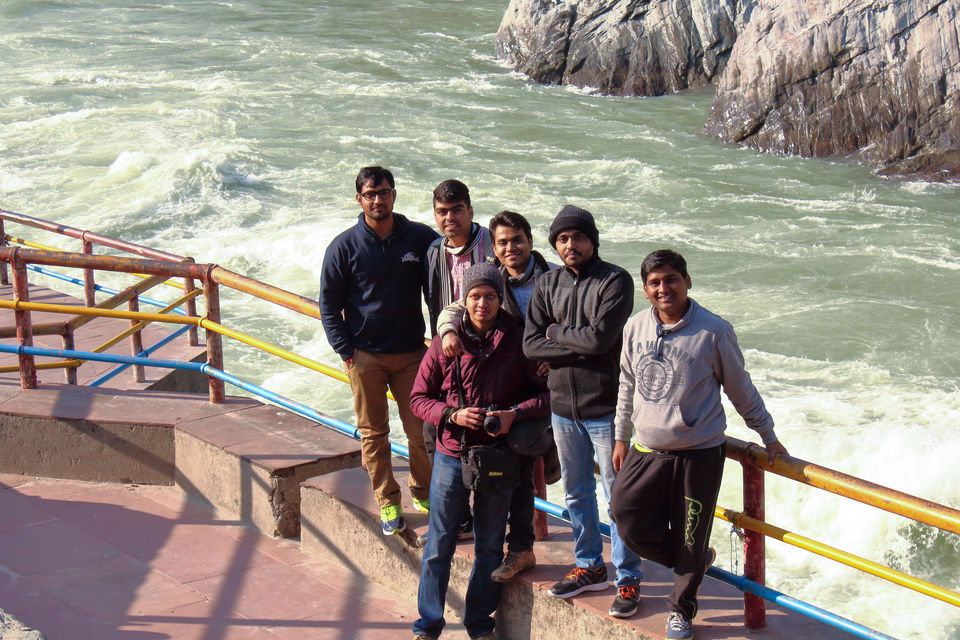 We took some pics and it was around breakfast time so had some snacks from there. Haridwar to Joshimath is around 280 km and to avoid the ride at night we decided to get in the car soon after breakfast.
For all those who think Innova is comfortable for 7 people let me remind you that its tiring to sit in the back especially when you are tall. So we took turns and changed seats each time we made a stop. The journey through hilly road is magical. We can see Alaknanda river on one side and mountains on other side getting covered in cotton like snow as we move to higher altitudes.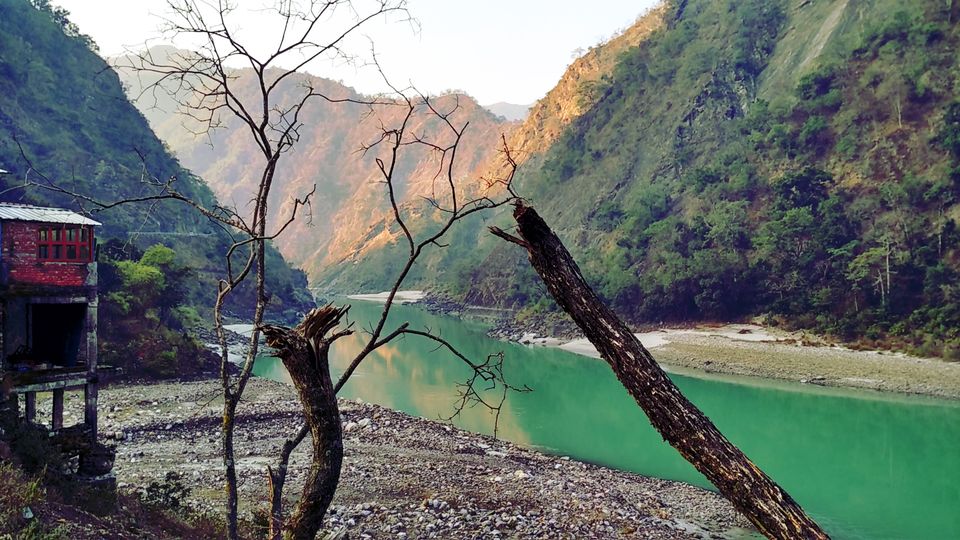 The driver bro also made sure we noticed the damage caused by the flood in 2013. I managed to get some pics on my phone even though he didn't slow down the cab for it.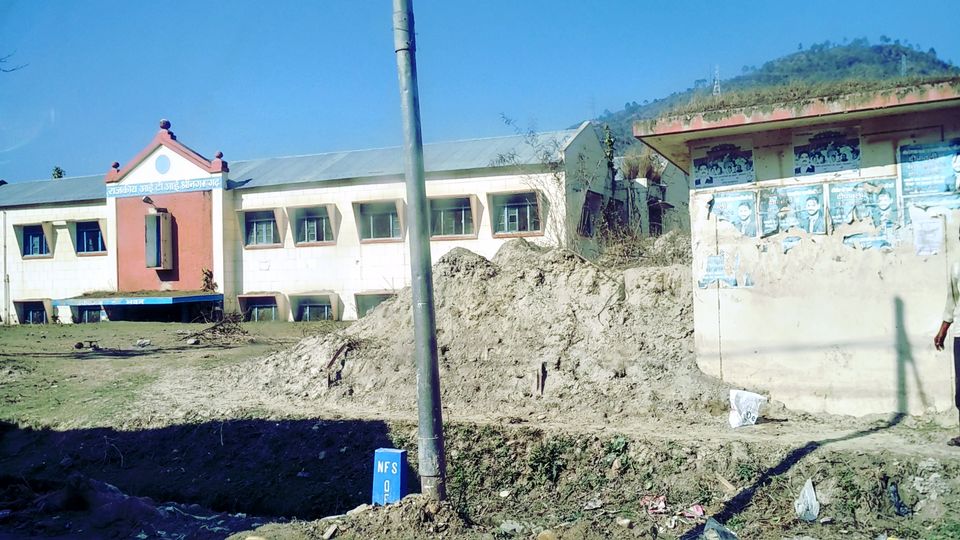 The next morning we packed our bags and bid adieu to Auli. Went on to visit Vishnuprayag. The place was calm and quiet in the morning. We spend some time there and then head back to Haridwar with exquisite memories of an awesome trip .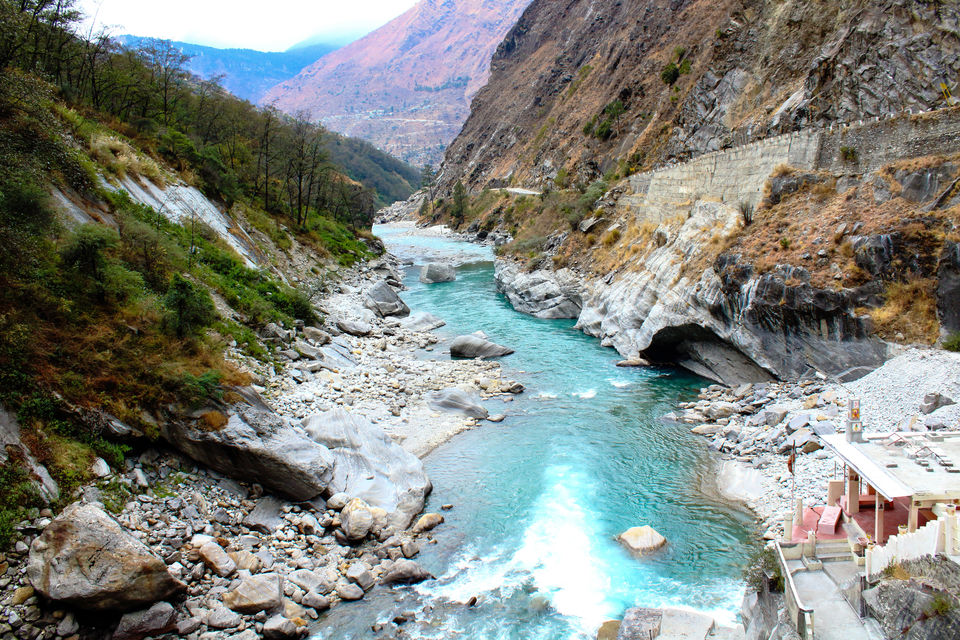 Our guide was already there to get us in perspective about the day's itinerary. We reached the starting point of rope way at 10:00 hrs. But to our surprise it was really busy and got slot only at 11:30 hrs. The guide managed to get our return slot at 16:20(last trip). The rope way cost is 750 Rs for one to and fro journey. Anyway I will recommend that to everyone because the scenery you will witness in the half hour long rope way ride will make you feel like you are taking a ride to heaven.
We reached top and walked right into the snow carpet. Everyone started throwing snowballs and tried different pose for the camera. At this point we get to see the first glimpse of Mt. Nanda devi . Unfortunately it was a bit cloudy so couldn't capture the full view of the mountain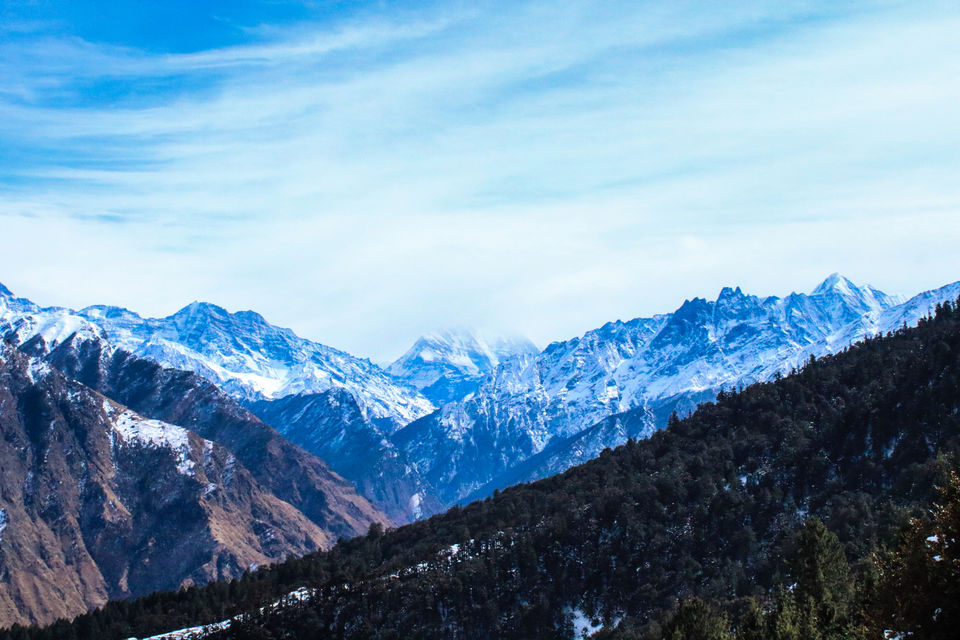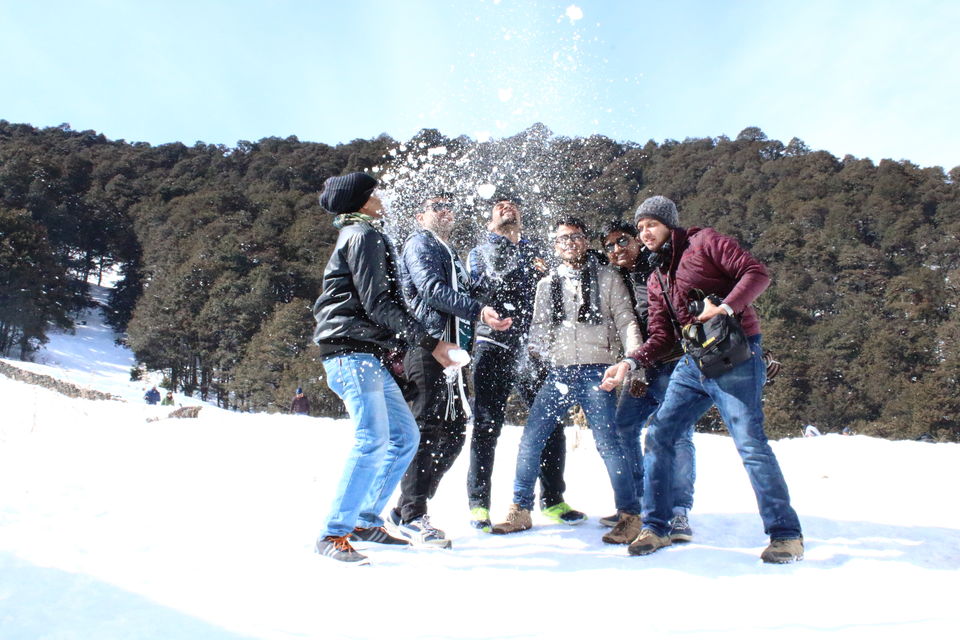 We spent like 10-15 minutes playing in the snow(couldn't resist ) and then started our trek through the snow. It was like walking through ice cream. Sounds easy but it ain't . This was my first snow trekking and after some initial troubles we all managed to get in rhythm with the snow.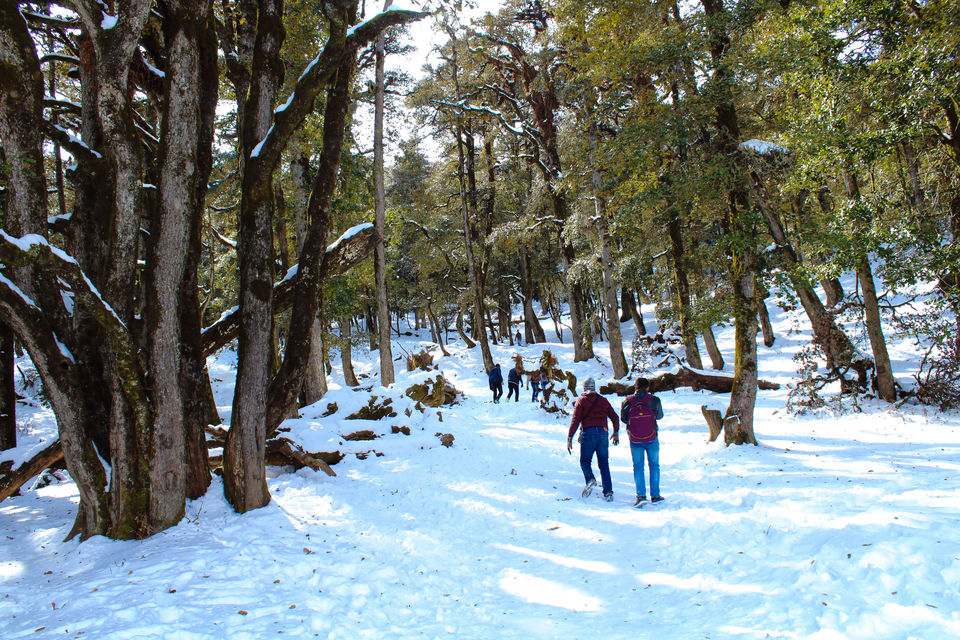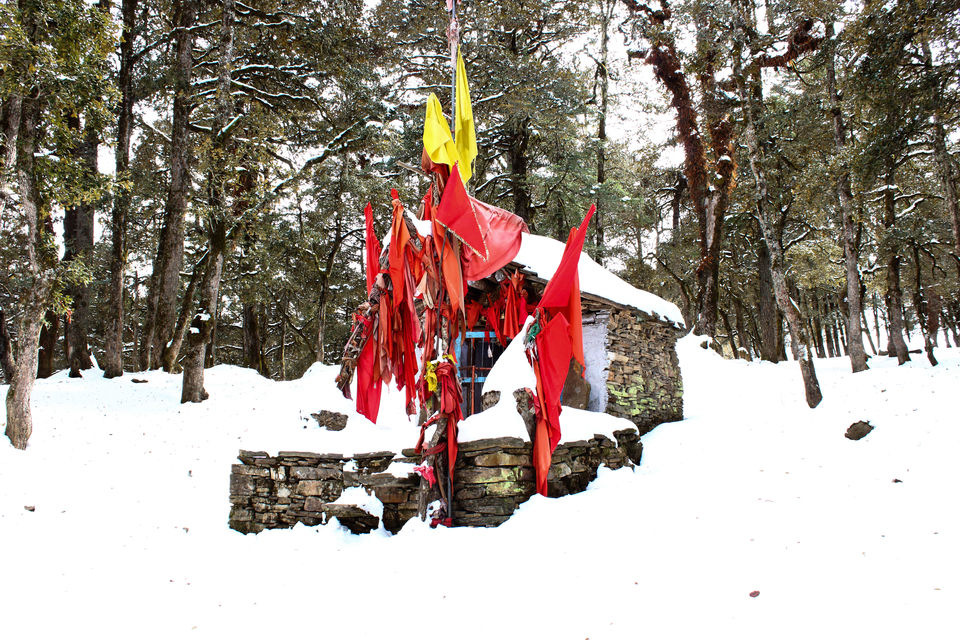 Once we trekked about 2 km it was snow everywhere. The view was astonishing and it felt like the scene from 'The Rime of the Ancient Mariner' by Samuel Taylor Coleridge.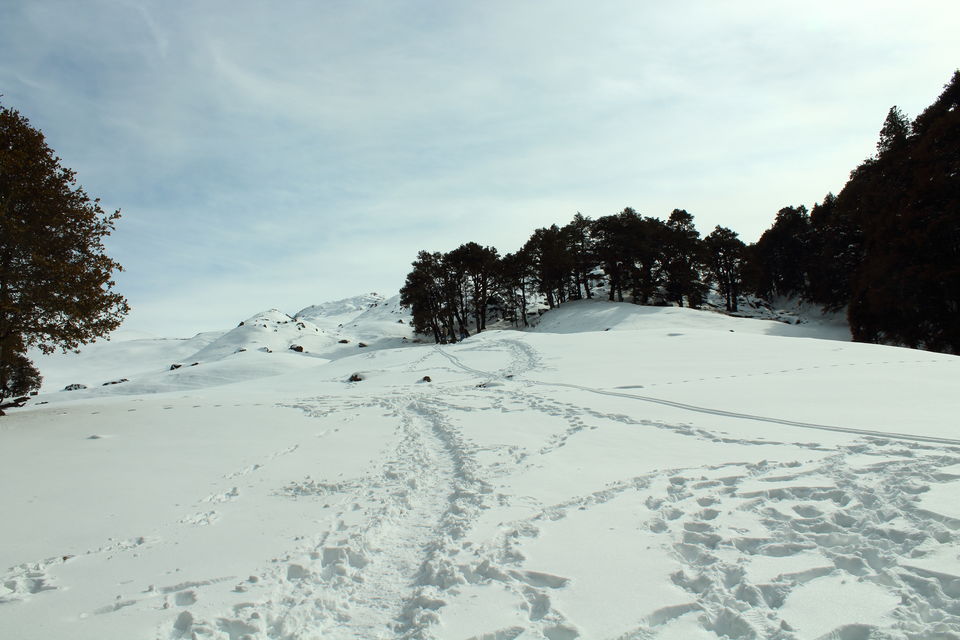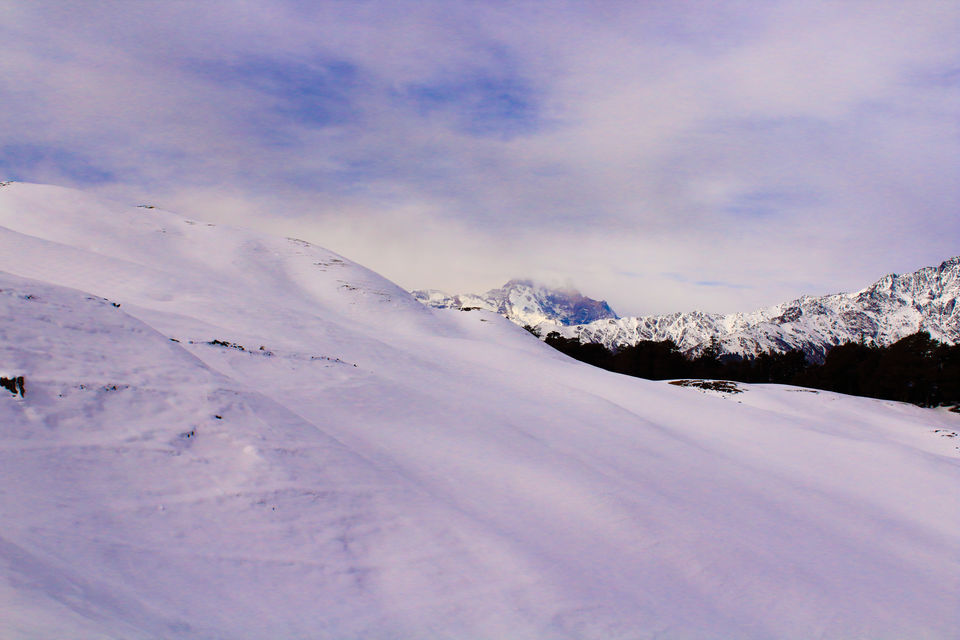 It was already late then and the guide asked us to move downhill so that before dark we can try our hands at rappelling. It was even harder to move down the hill through the snow. I felt like a child, learning to walk, falling down couple of times (and each of these time thanked God for keeping my camera safe). We walked down around 5 km to reach the rappelling site. Four of us give it a try while the others found excuses to stay lazy( fear of height and tiredness always an easy excuse than admitting you are not man enough to try it.. lol)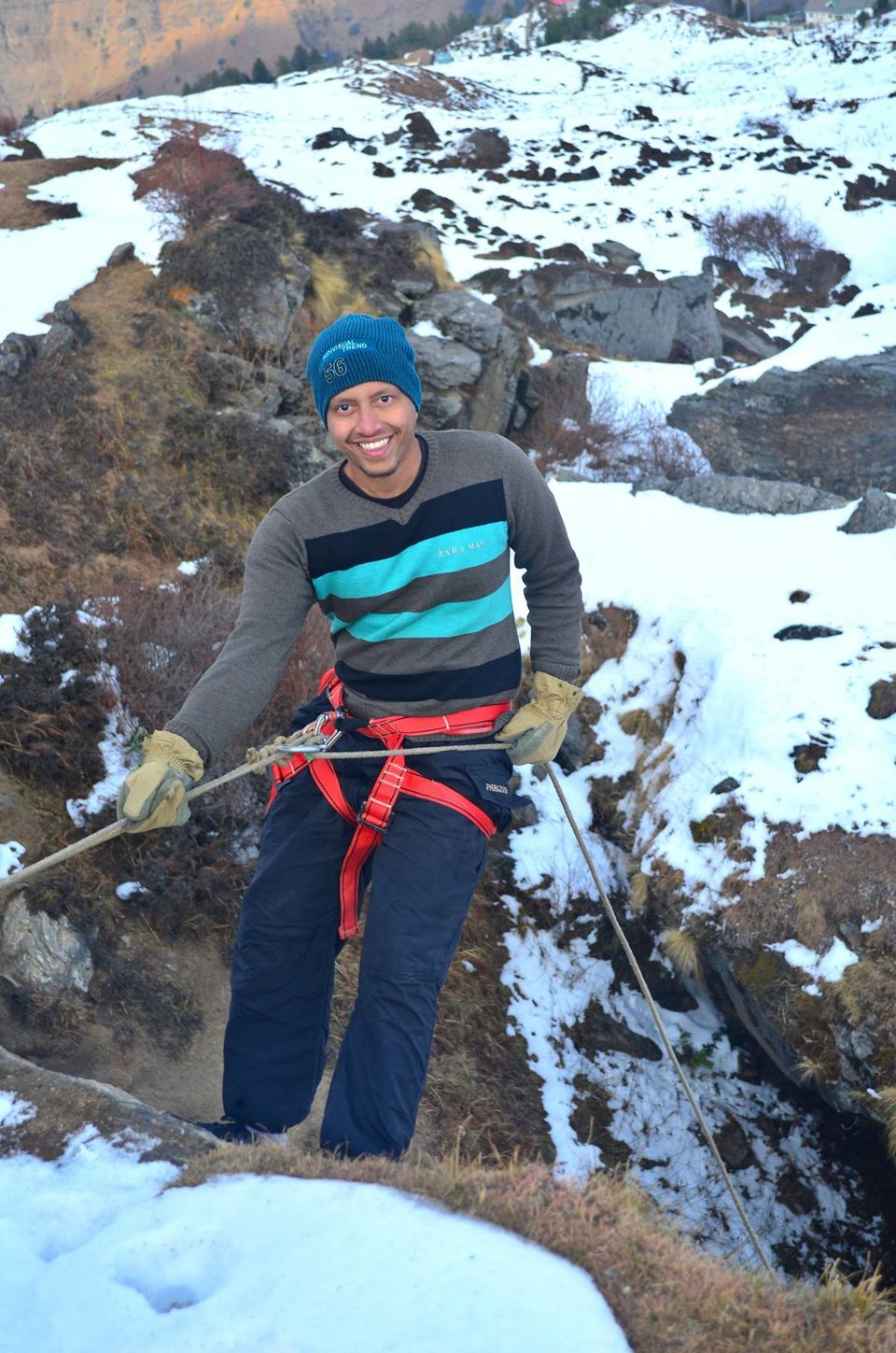 It was almost 17:00 hrs and we missed our return journey on the rope way. As they say fortune favours the brave we got a chance to walk down the famous Auli skiing range. Luckily for me, I had to walk just a few steps and slide down the rest without the equipment (thanks to my synthetic woolen pants).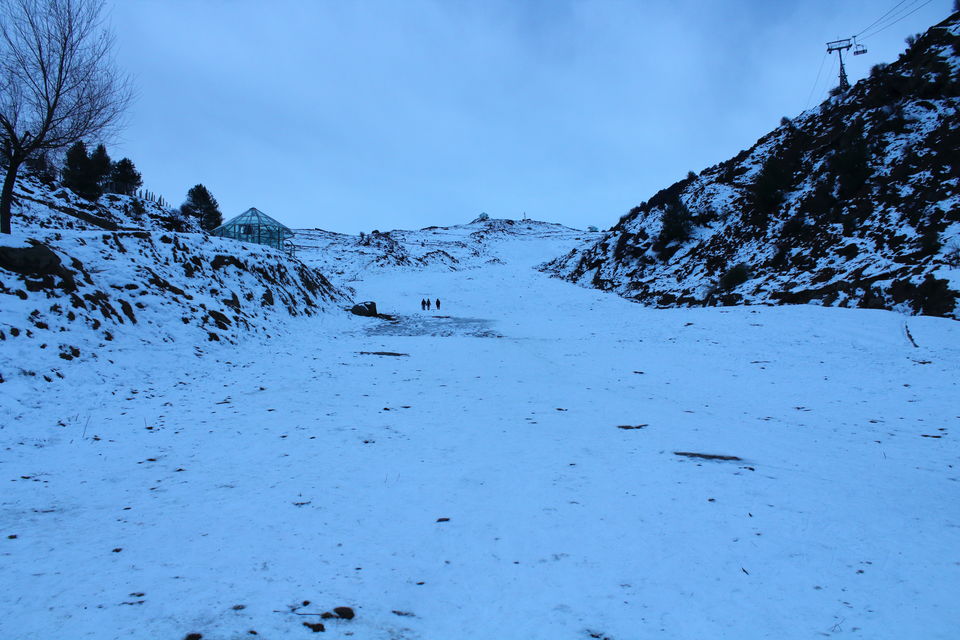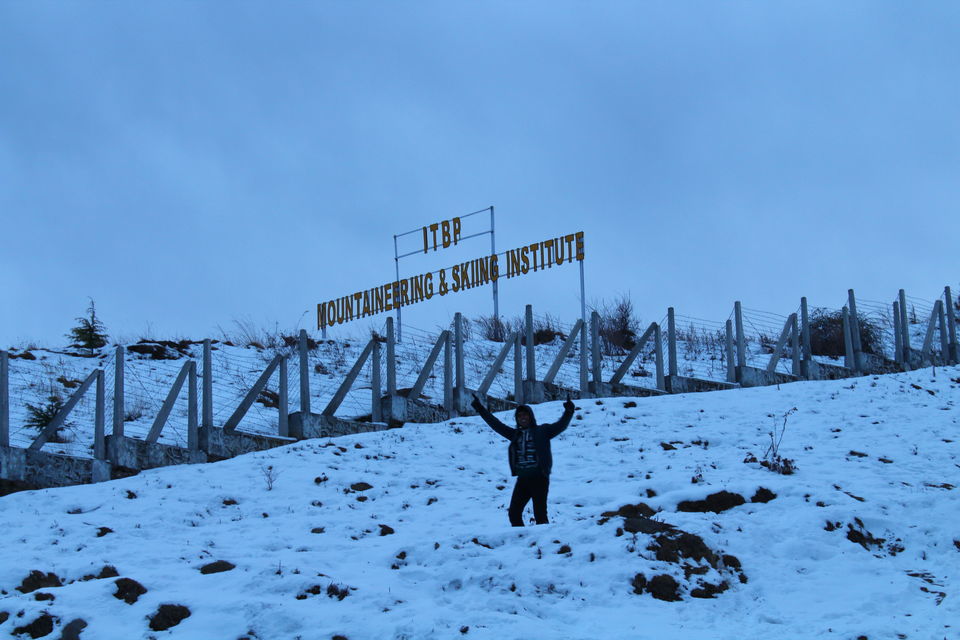 After reaching down we had to wait to hire a cab to get back to our hotel. Well one thing you don't want to do is stand waiting when the shoes are all wet and your legs are numb. Lesson learned: Its always a good option to rent a boot before snow trekking.
The taxi arrived and first thing I did while reaching hotel was to dip my feet in warm water. It was the second best thing that happened to me that day.