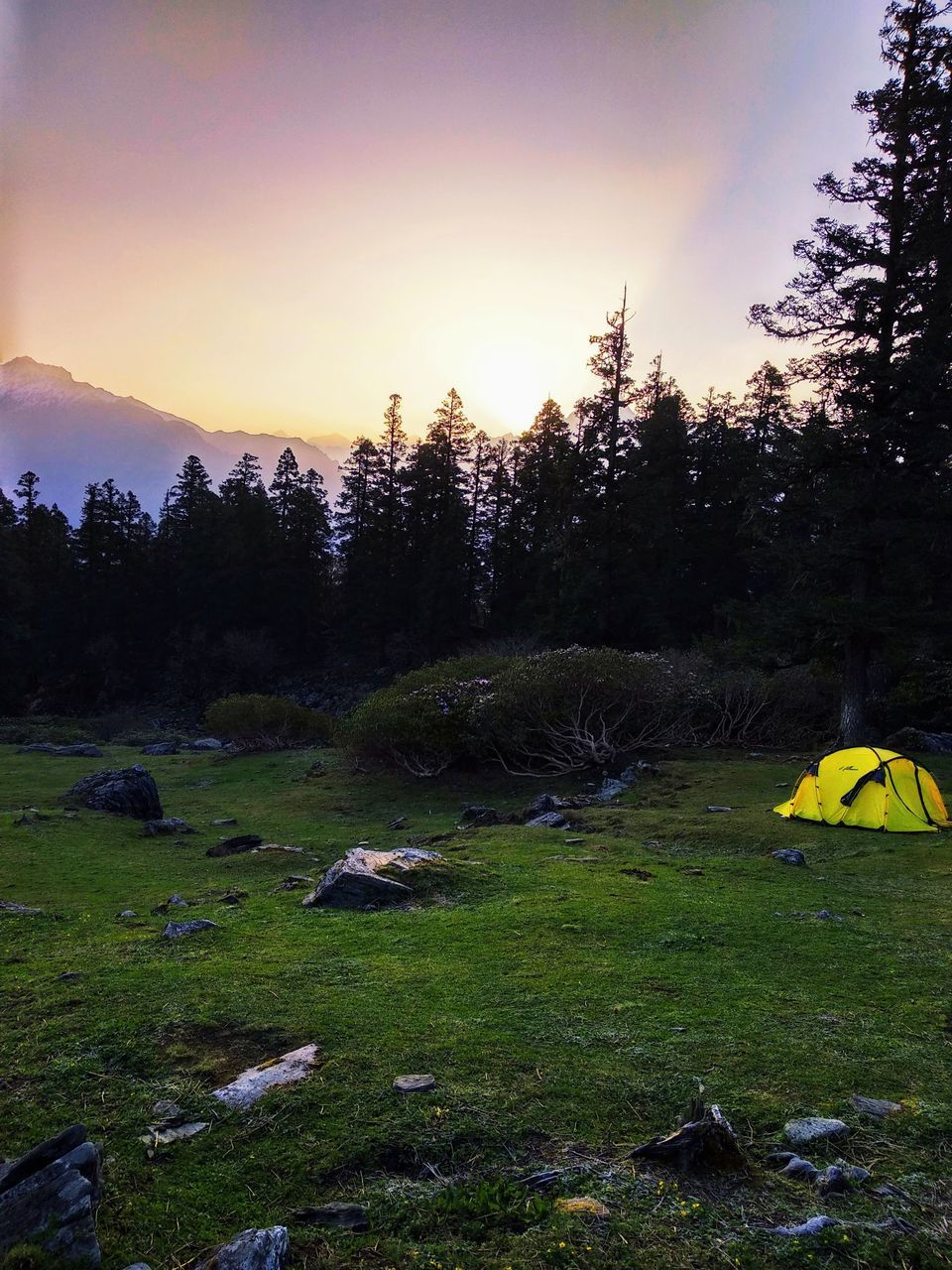 India is a motley mixture of everything good that you can ever imagine. There are so many interesting places inter-spread across the length and breath of this country, we often miss out on the little places that are (literally!) hidden in plain sight.
The campsite of Khullara is above the village of Tugasi in Uttarakhand; close to the ski-famous town of Auli. You start off with a short ride to Dhak and the trek upwards to Gulling.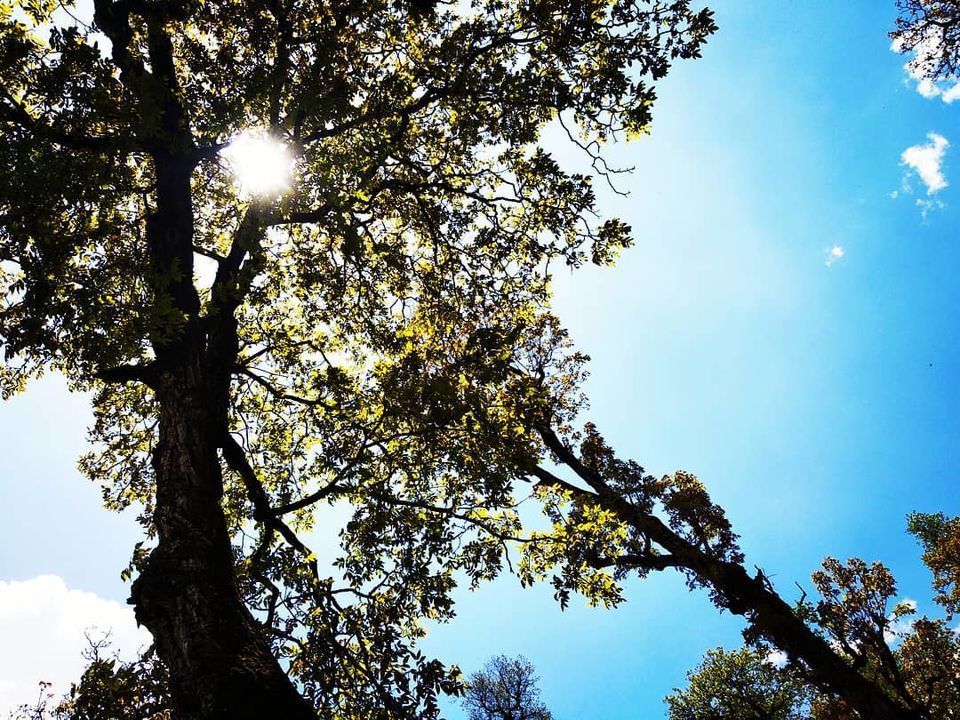 Only beautiful locales and houses like these fill your soul.
This follows with rest of the day completely under forest cover. Whoopie!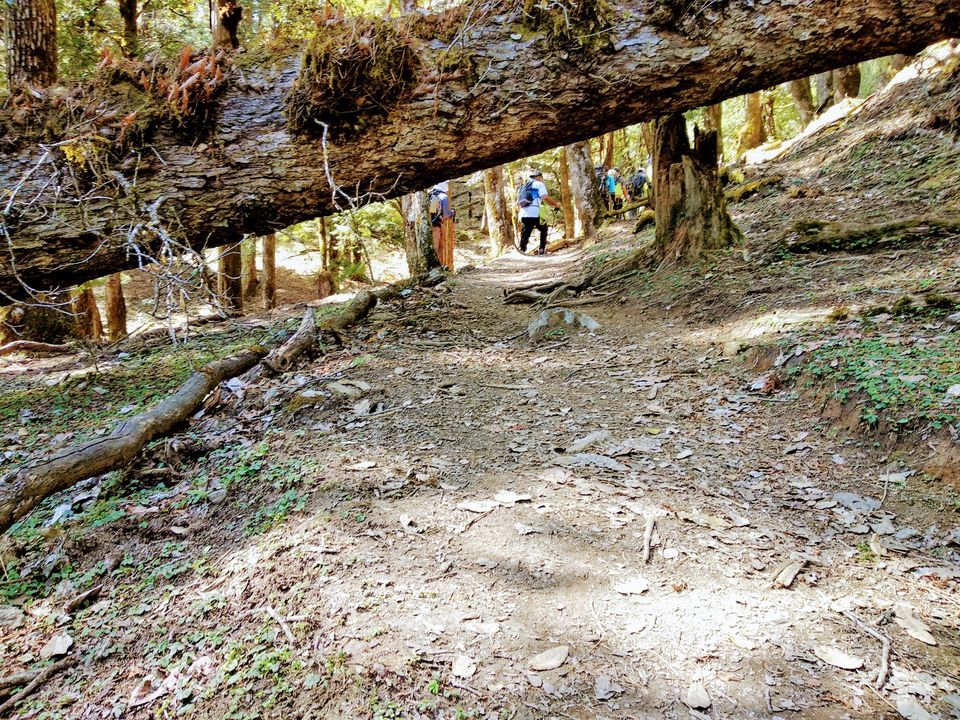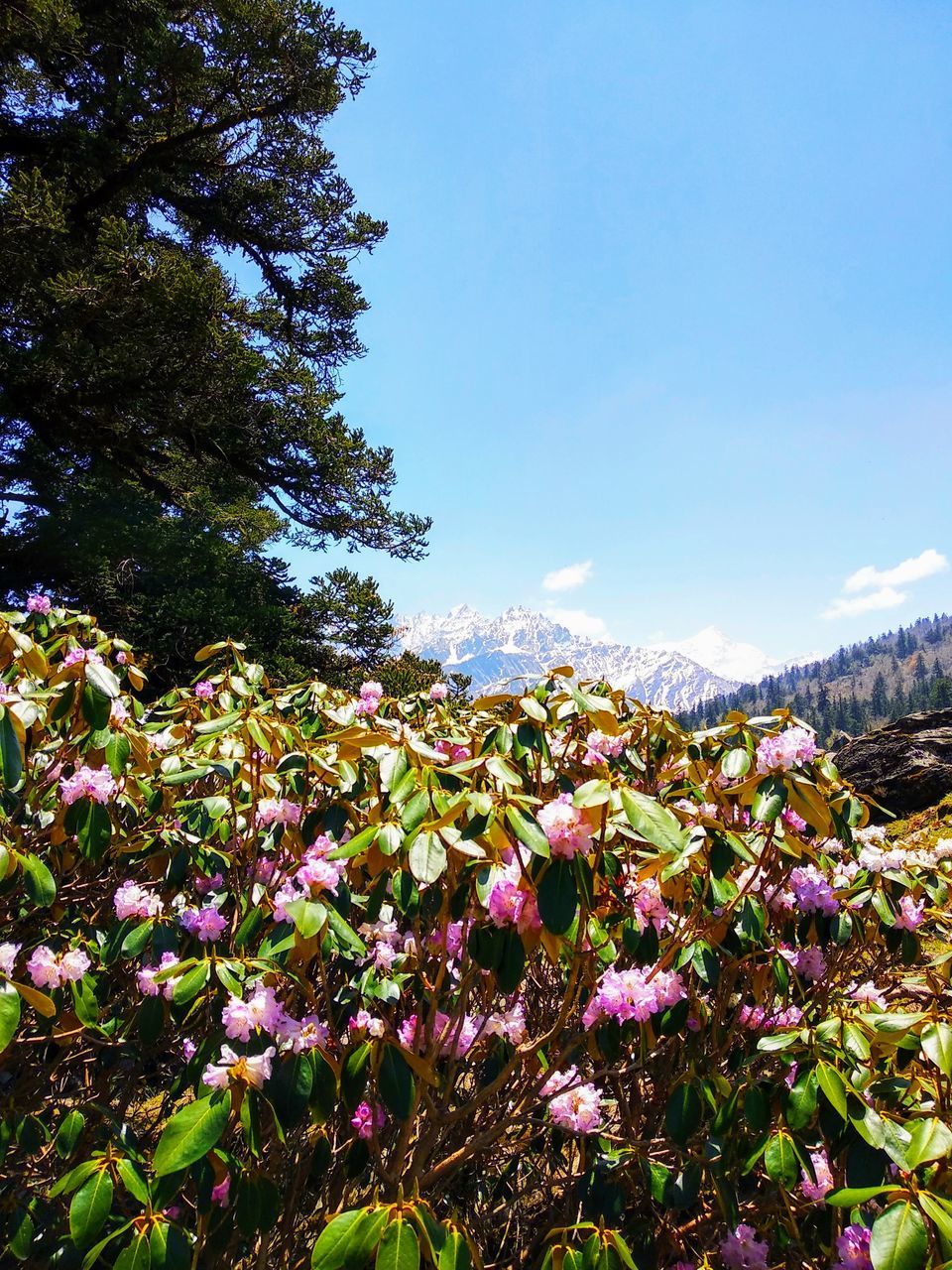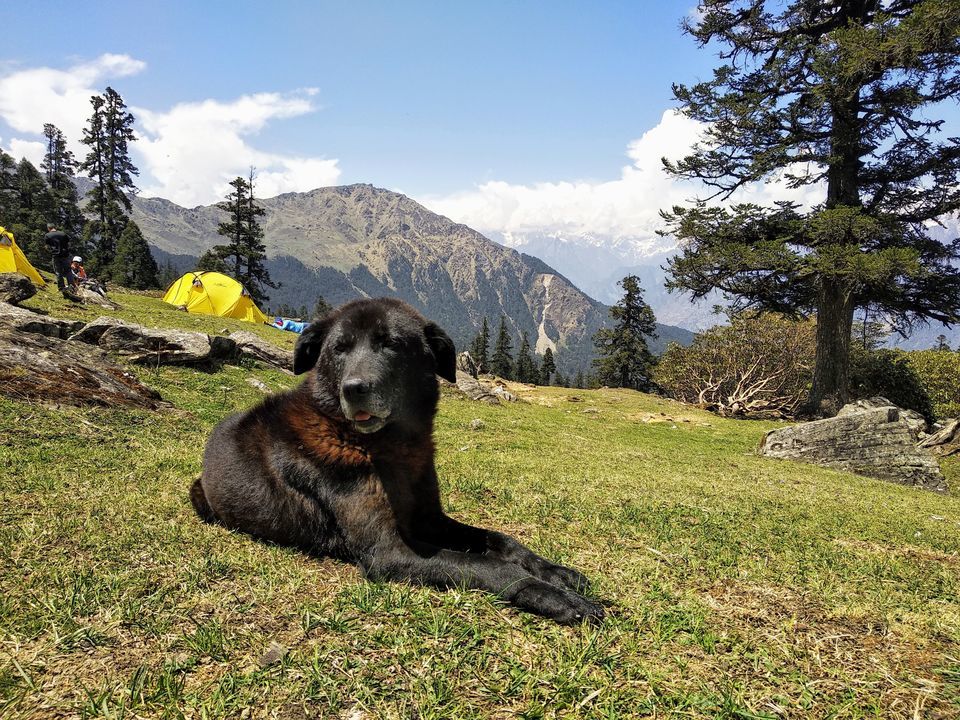 As picturesque the evenings are, believe me, the mornings are way better.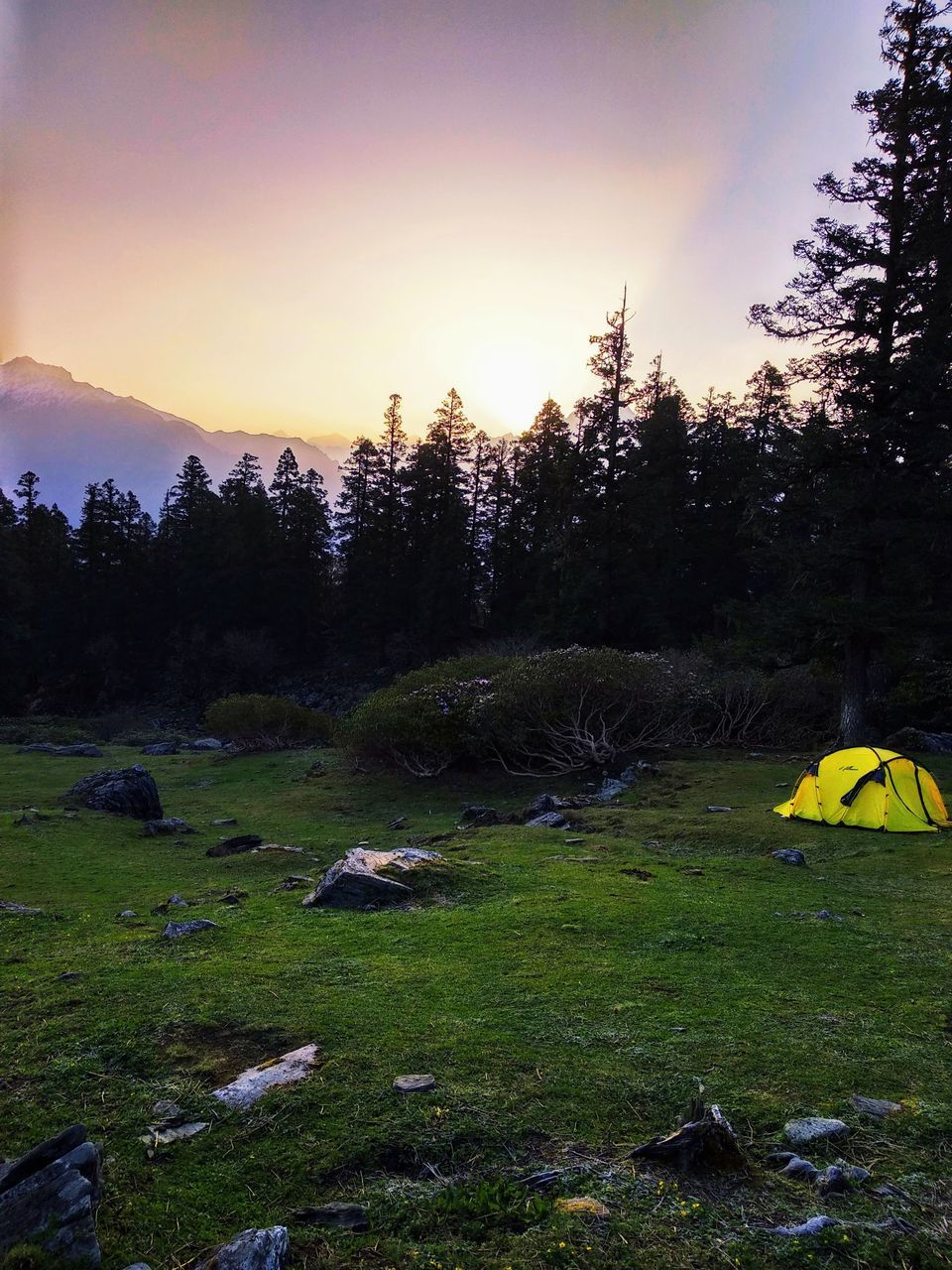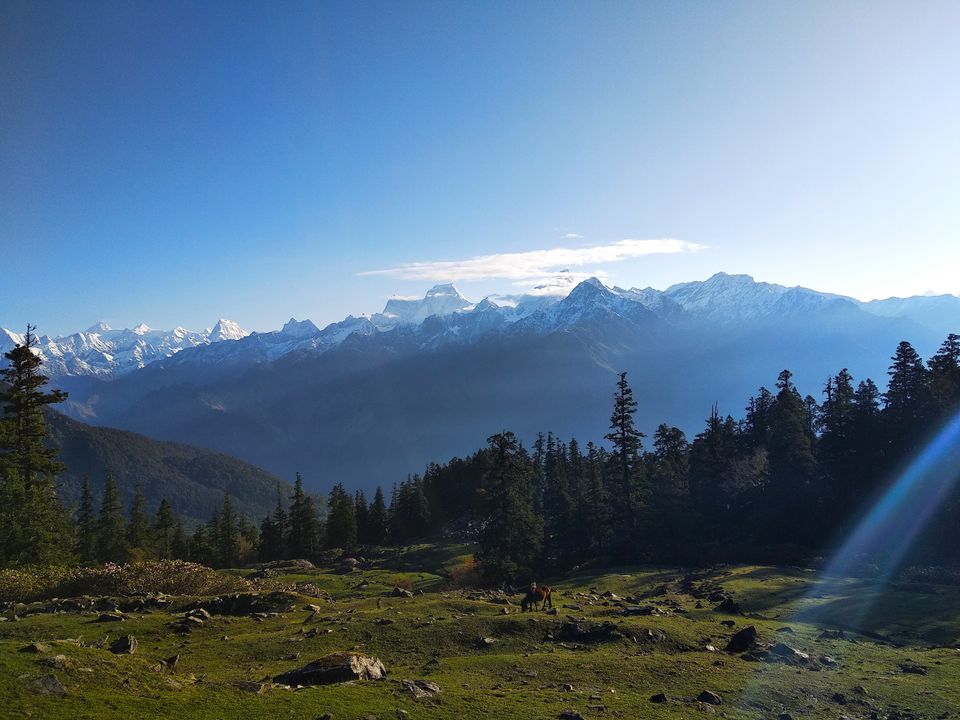 Sometimes, it IS rewarding to have an early start to the day. Even more so, when these magnificent broncos visited our tents.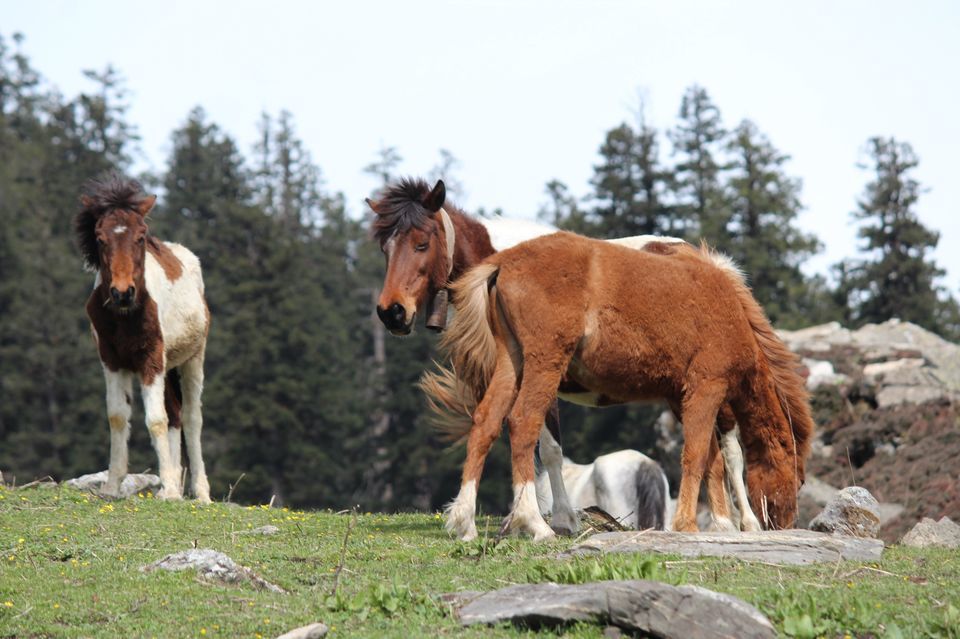 And then, you can only marvel in awe as the sun lights up the Pangarchulla peak in the distance.
Waise, agar 11000ft pe cricket nahi khela toh kya khela?
BTW, have you even played cricket if you haven't yet at 11,000 ft?
When you got to pee, you got to pee.
Even at 5 a.m.
Especially at 5 a.m.
When it was the point of no return. I had to get out of the tent. So will you.
Although you'll want to get back into the tent, but you wont want to miss this last sunrise in the mountains.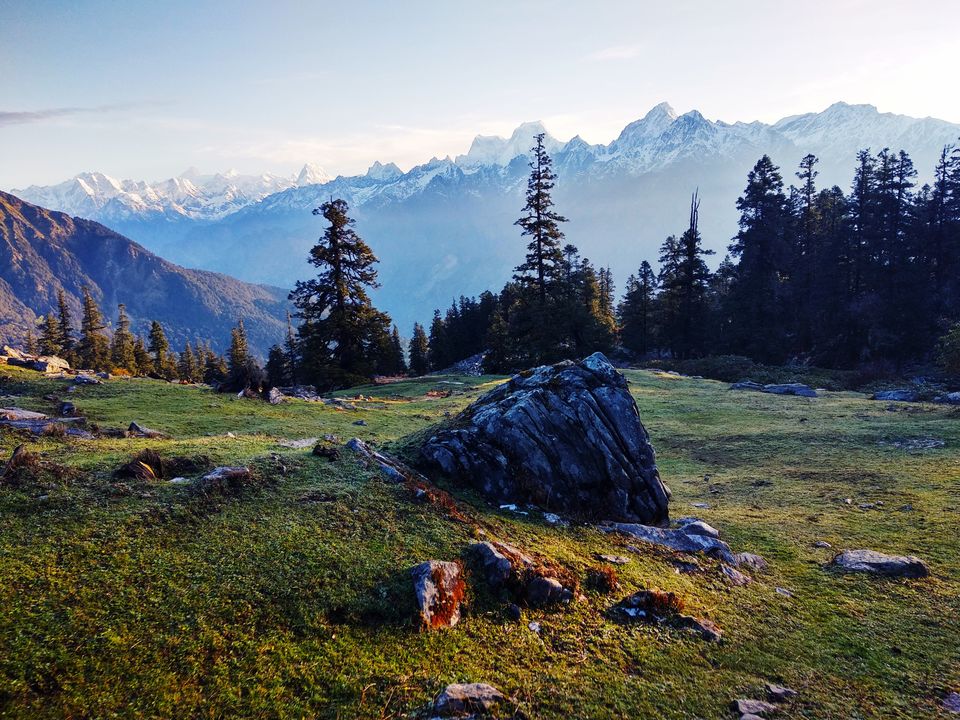 When we were packing up our tents to leave for Auli, we were sad happy. As we moved towards the tree line to make our exits out of this massive campsite, the few remaining tents looked smaller and smaller until it was a miniscule speck on the backdrop of the Garhwal mountains.
We were surprised pleasantly soon enough though. Probably within an hour of us making our way through the forest, we found ourselves in the midst of the prettiest clearing in the forest, surrounded by thousands of violet-purple rhododendrons.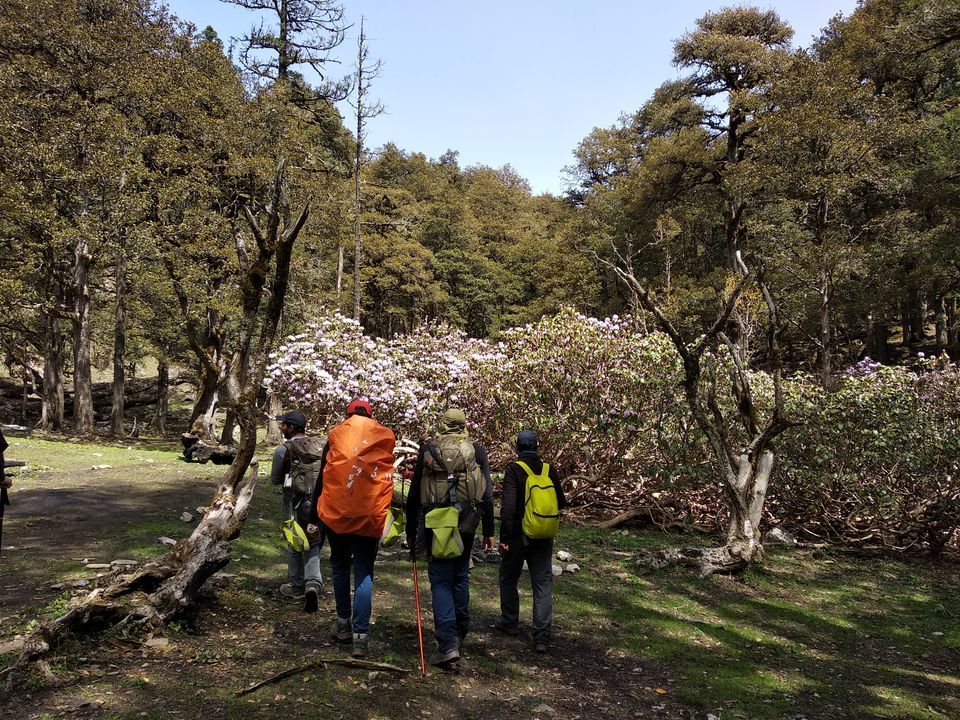 In an irony of sorts, you'll experience traffic soon enough, walking carefully on a thin mountain path, with a 1000 feet drop on the side.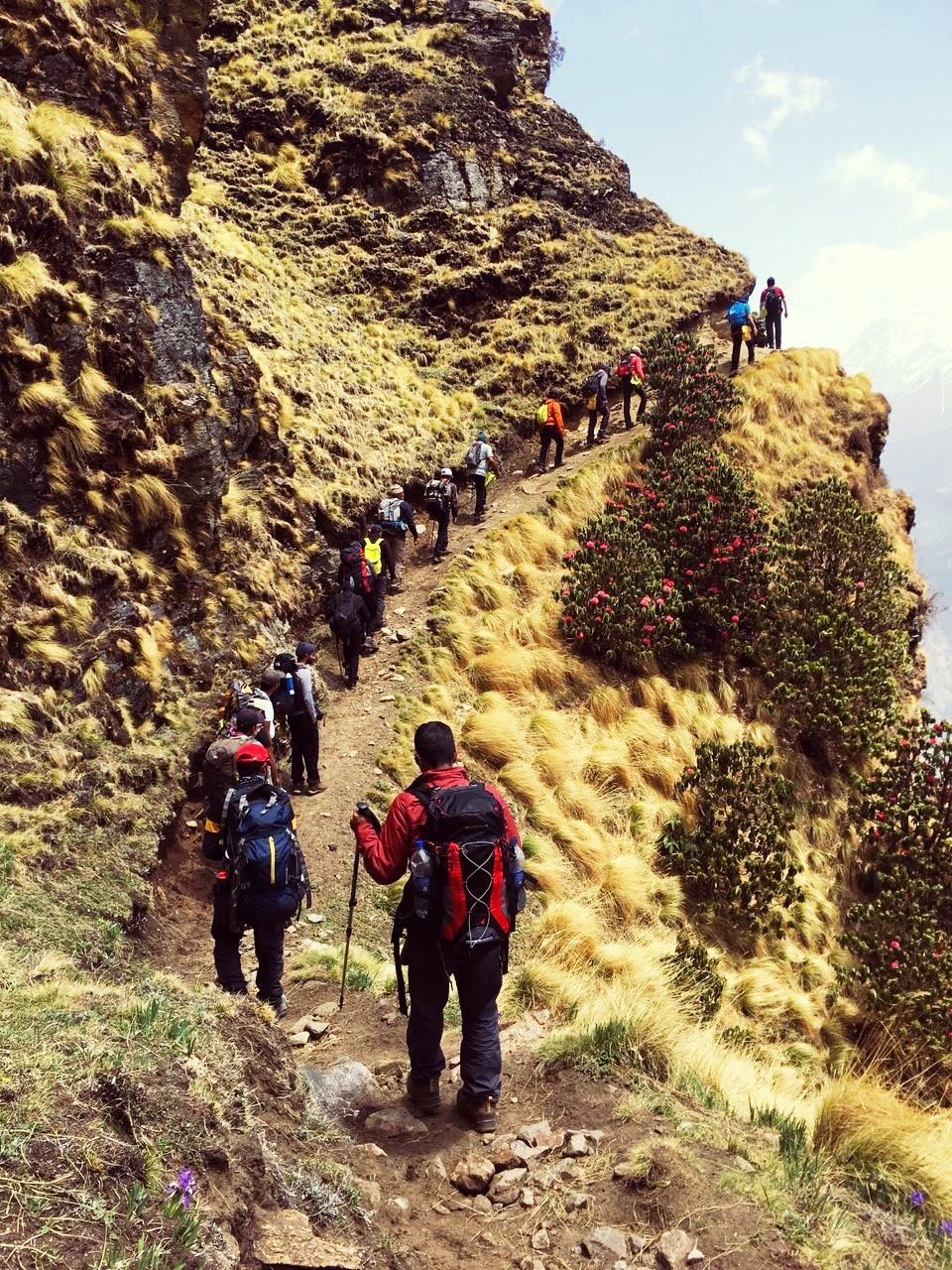 While we were done with our share of excitement and thrill for the day, what came next was totally unexpected. The zen like charm that this place exudes is hard to describe. You have to visit the unending vistas of Gorson Bugyal to experience that. See for yourself.
Before long, you'll be back civilisation, memories of a lifetime in hand!