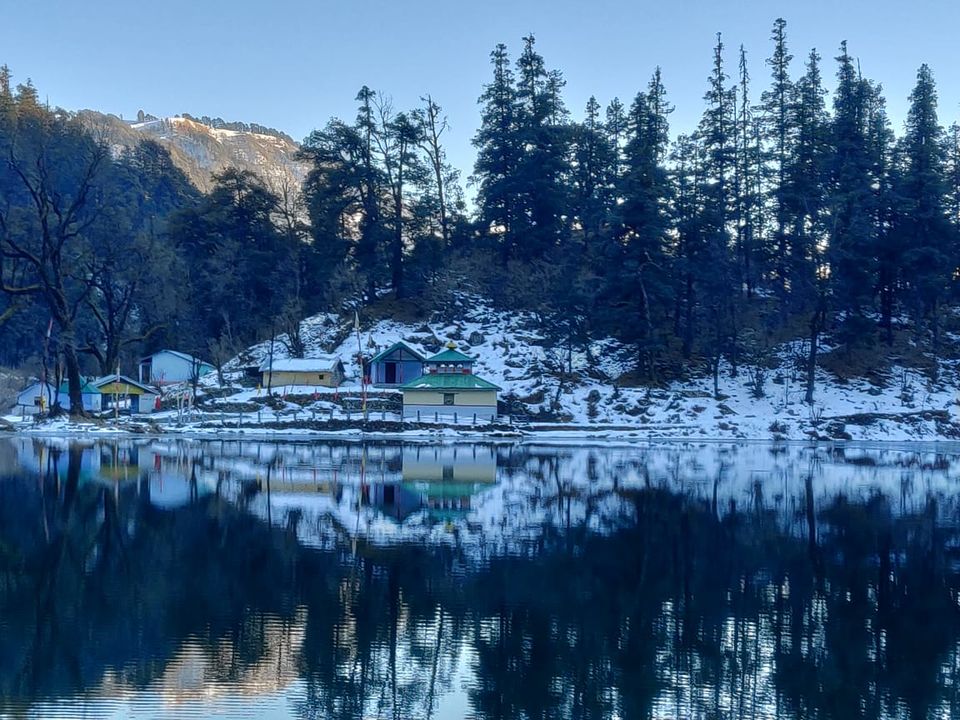 I had done a few treks in summers in Himachal and Utttarakhand and they were a great escape from Delhi's hot and humid summer months. I was keen to go for a moderate winter trek but couldn't decide which one to go on. Then I came across a 4 day group trek to Dodital and it seemed like the perfect moderately challenging thing to do around Christmas :)
So on a cold Friday night in December, we started our trip in a tempo traveller from Delhi. The night passed quickly playing ice breaking games, conversations with fellow travelers and much needed naps after a heavy work week.
When we stopped for early morning chai at a dhaba, it was already so cold that we needed 3 warm layers of clothing. The cold mountain winds made us question if we did the right thing by leaving our cosy beds at home to wander and camp in sub-zero temperatures.
In the afternoon, we reached Sangamchatti, the starting point of the trek. With another shot of chai and some 'pahado wali maggi' to energize us, we started the trek.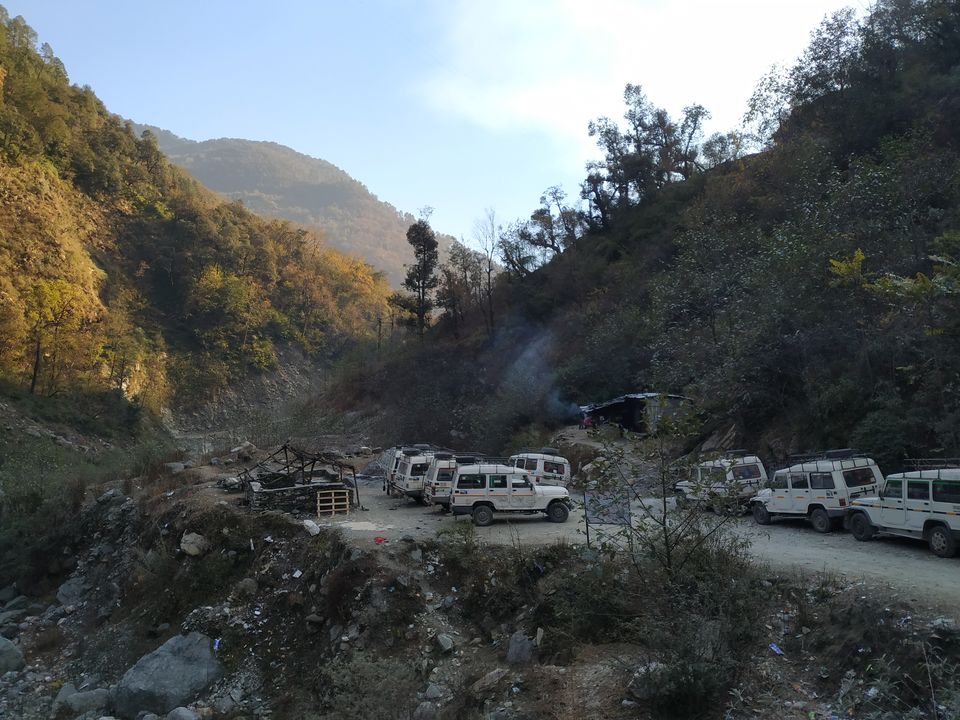 The initial trek was through a rough, rocky and dusty terrain. Covering 10 kms in about 4 hours, we reached our first campsite at Bevra Chatti. Bevra is a small village with a campsite and a few homestays where most trekkers spend a night before continuing for Dodital. After a light home cooked meal with all of us huddling around the chulah for much needed warmth, we retired to our camps.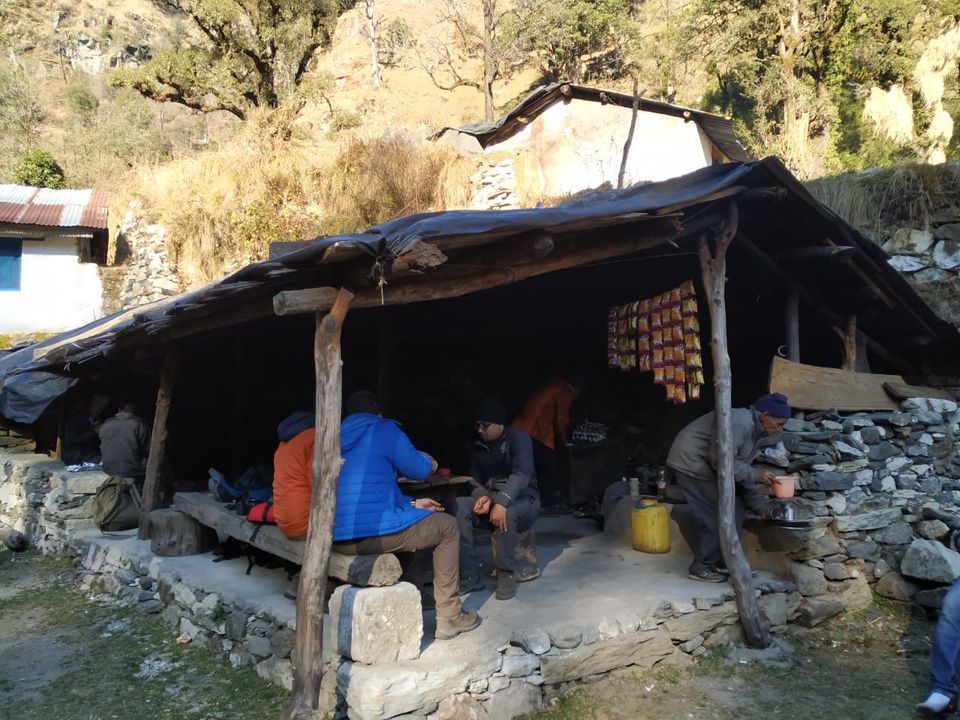 The ascend to Dodital
After a breakfast in the garden, we started the trek around 9 am on a sunny morning. The trek was a bit challenging for some of the first time trekkers, but the views kept everyone motivated. As we ascended through snowy patches and trudged through frozen waterfalls on the way, all the effort seemed worthwhile.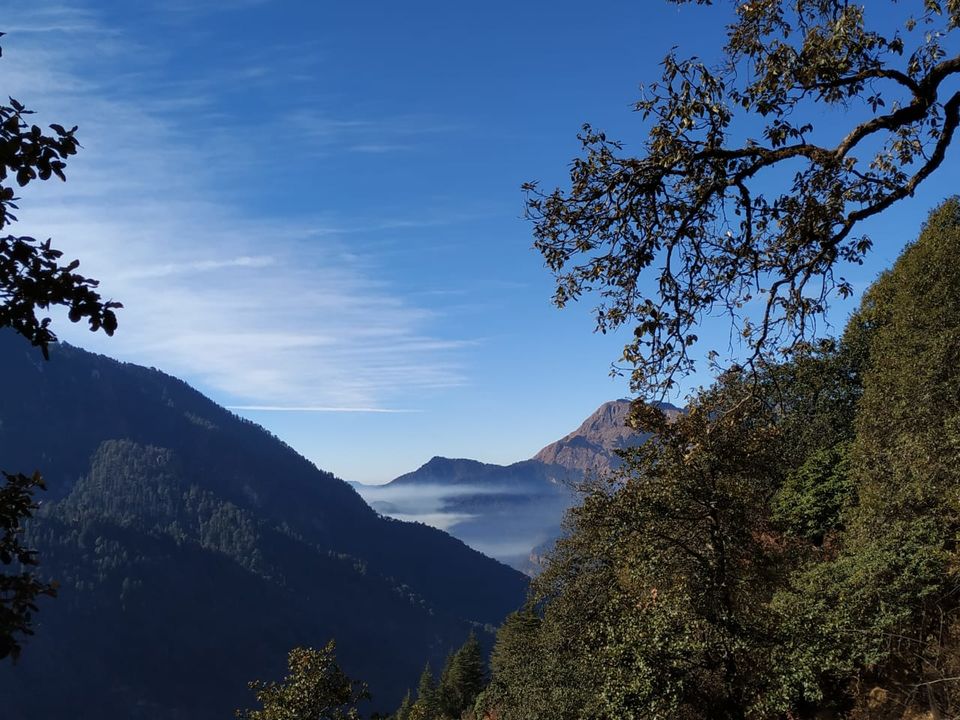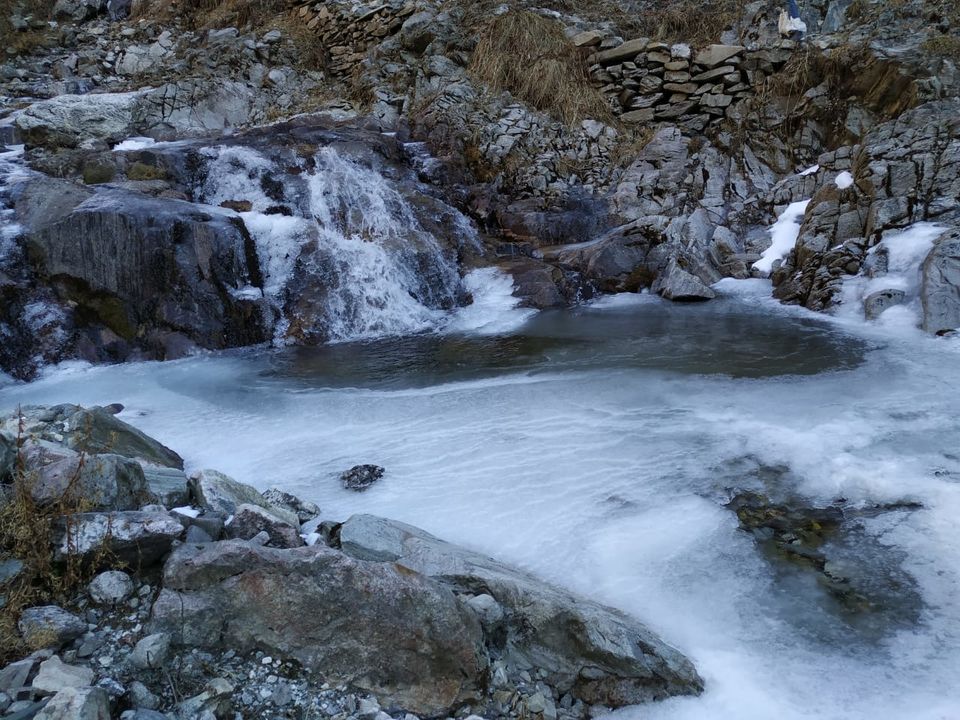 We stopped for lunch at a village called Manjhi. The village had a bunch of huts which seemed vacant and abandoned giving the place a spooky flavor. When we inquired, our guide told us that the villagers stay there only in summers and move to lower regions during the harsh winters.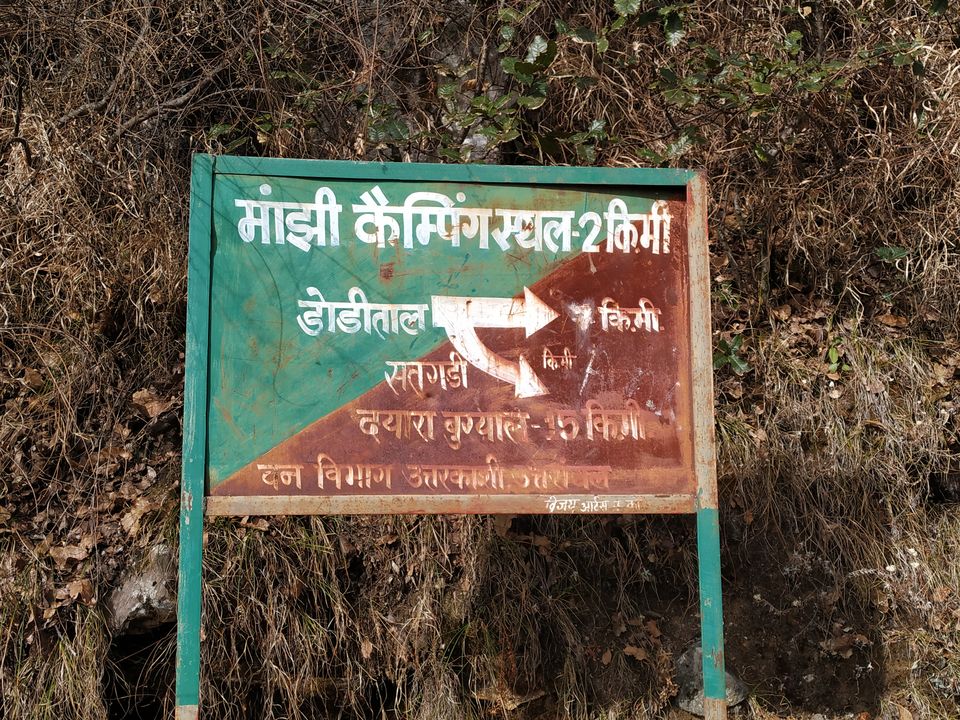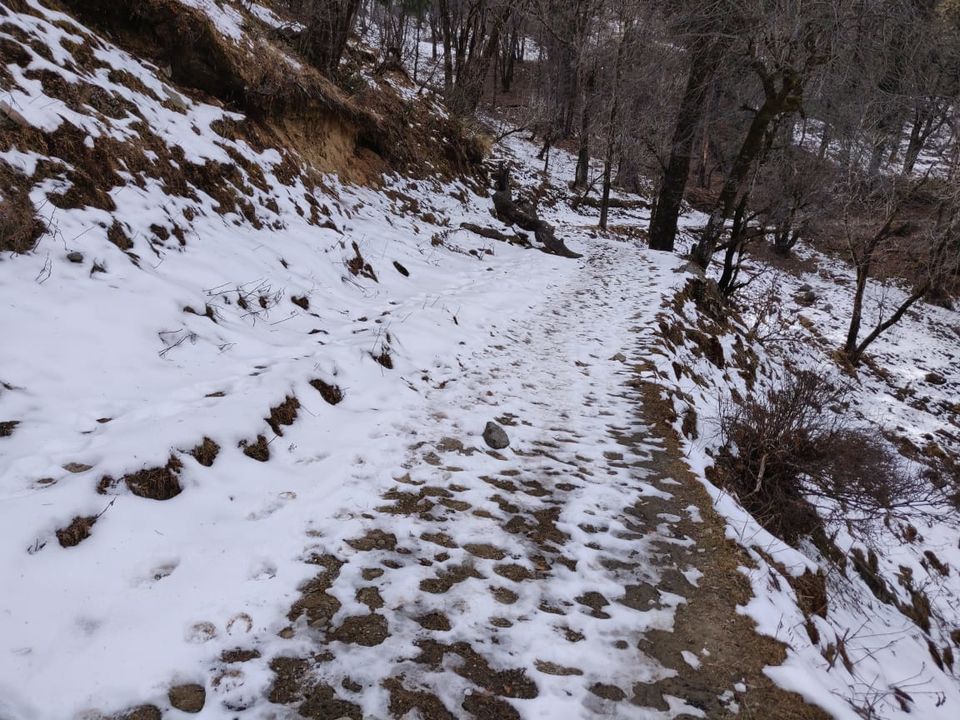 Around 3 pm we reached our destination-Dodital. Dodital has a beautiful lake and a Ganesha temple. It is known as the birthplace of Lord Ganesha and there are several stories around how Ganesha was born or rather created there. One amusing version I came across was that Goddess Parvati took turmeric and clay and molded a little child out of it and named him Ganesha. The temple is closed during winter months so we could just get a view from the outside. A procession led by villagers with a palki comes from nearby villages when the temple is re-opened to the public every summer.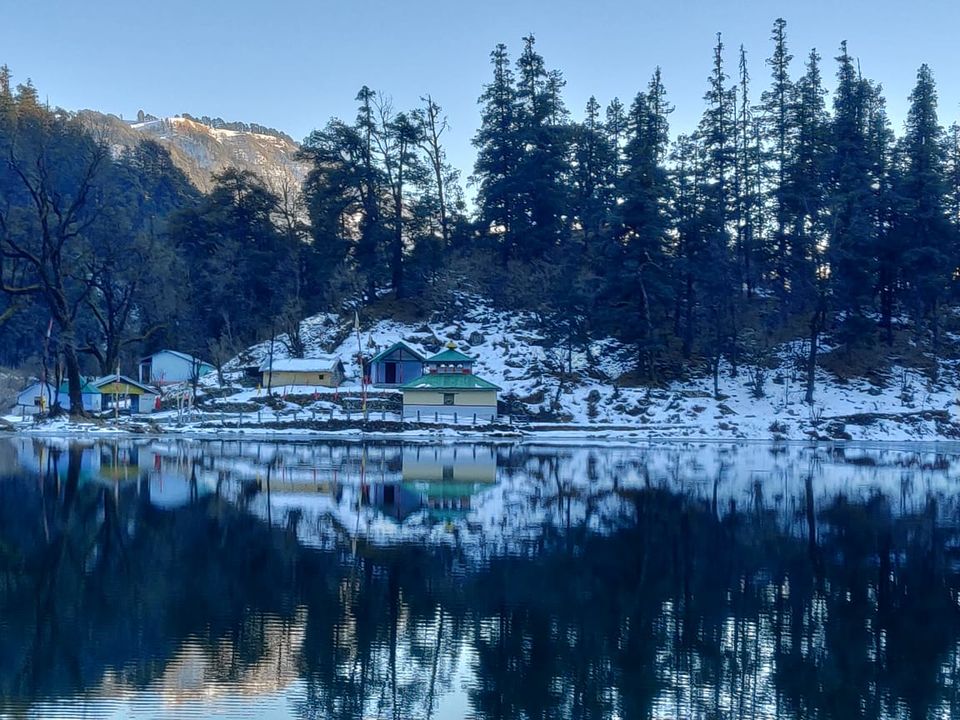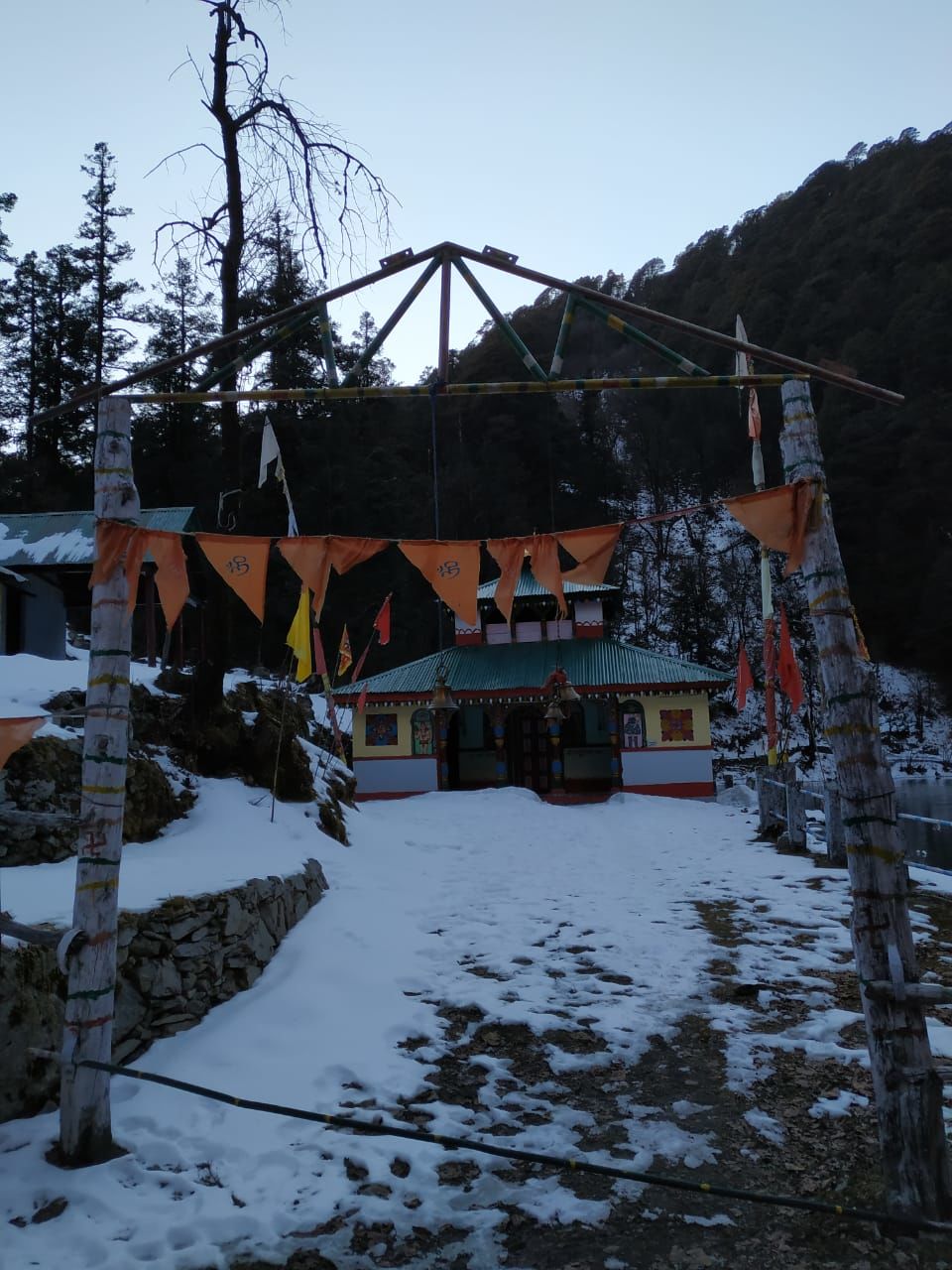 We camped for 2 nights at Dodital and had a great time walking around the place, hiking further to Darwa top, collecting wood for evening bonfires, huddling around the bonfire with music, gazing at the countless stars and impromptu rum and poetry sessions.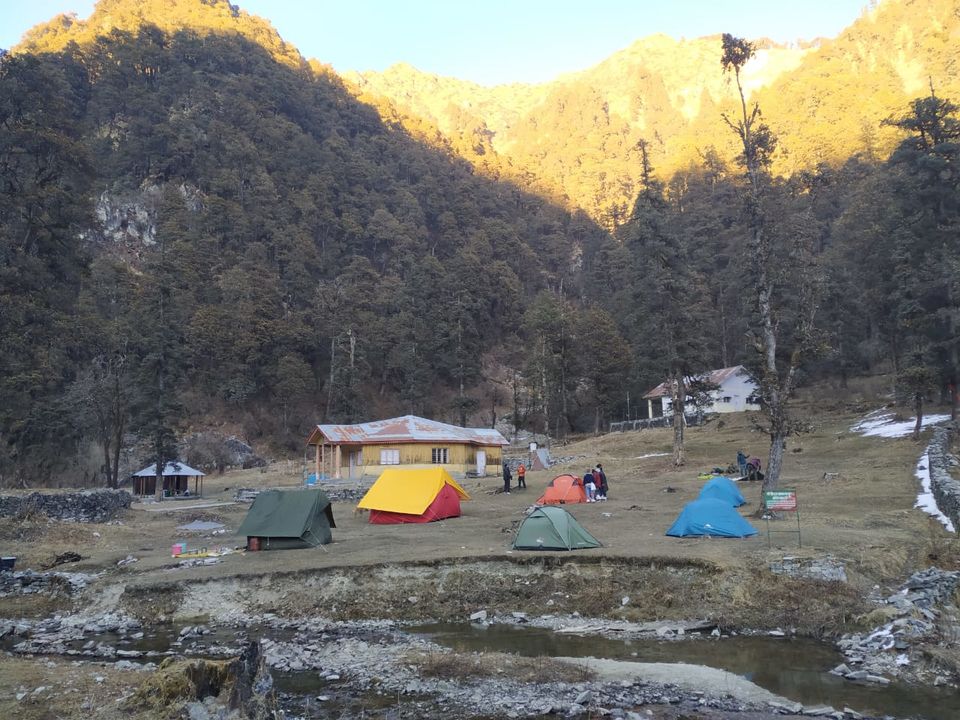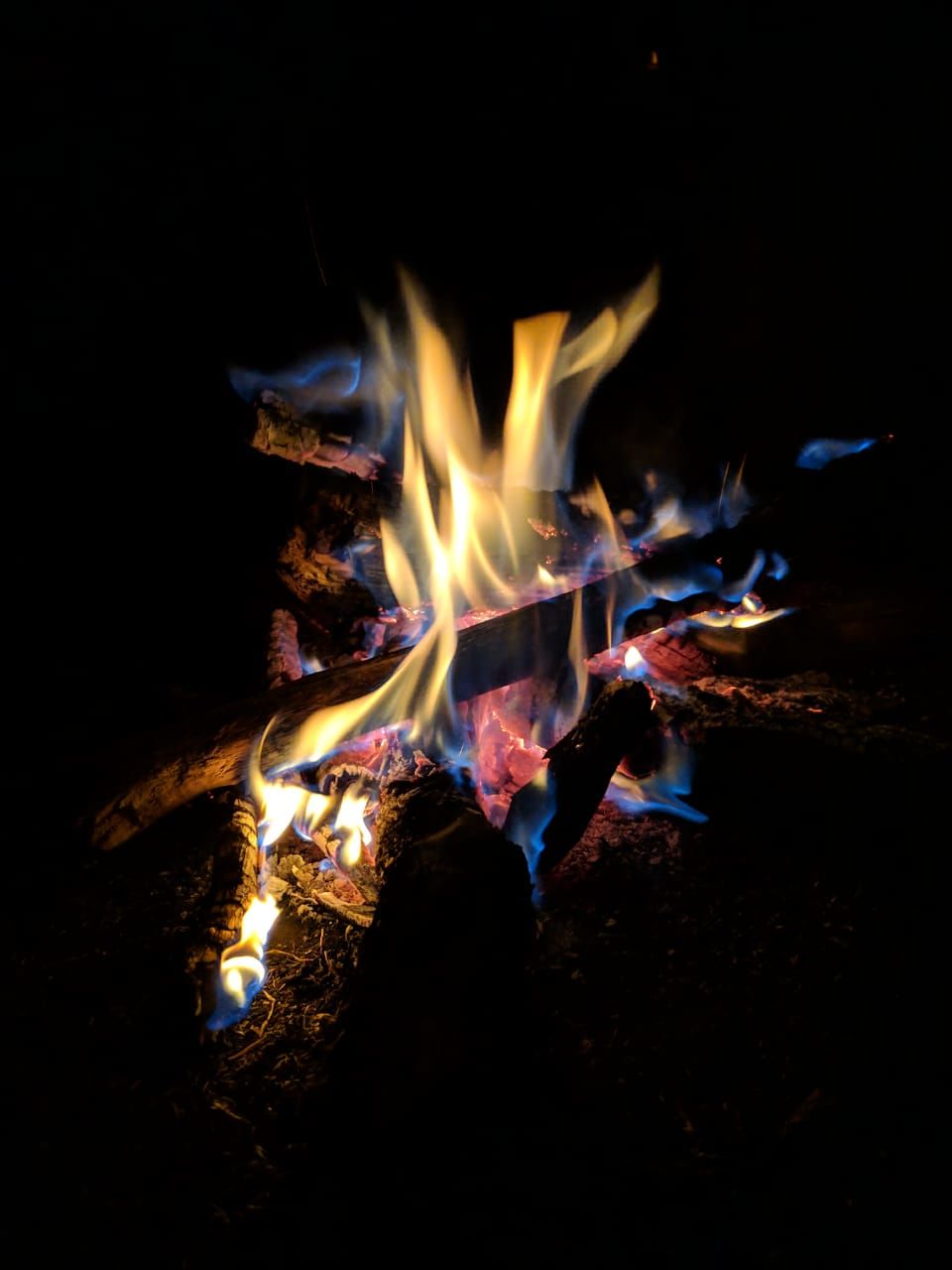 What tested our spirits though was the cold temperature which reached as low as -15 degrees at night. Even with multiple layers of clothing, sleeping bags and tents, most of the nights were spent shivering.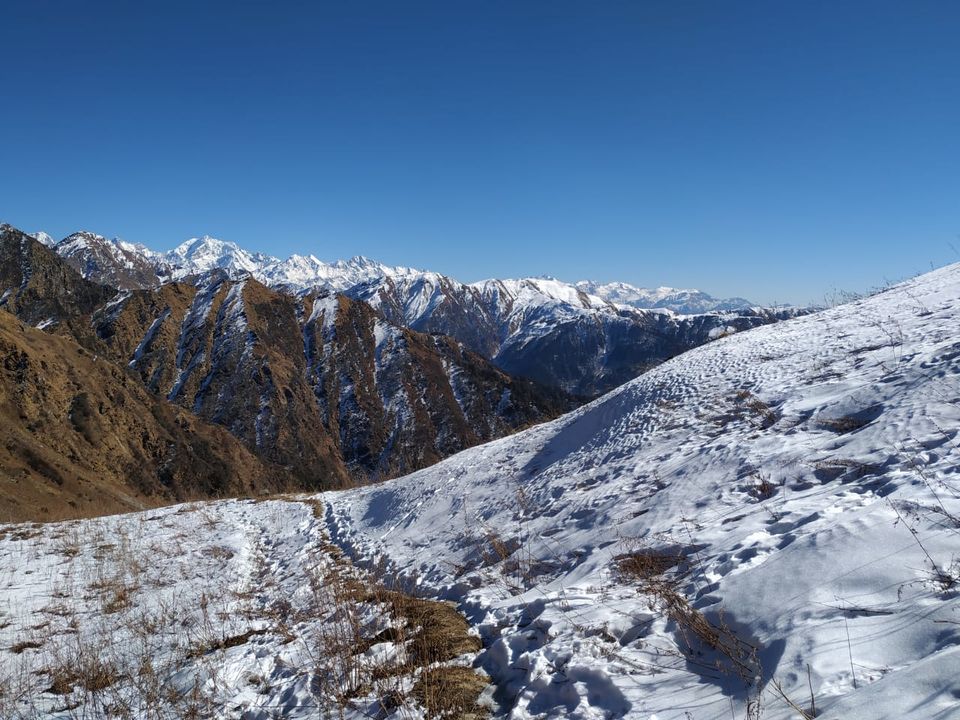 Although the weather was harsh and the terrain was tough, the trek organizers and the campsite staff made their best efforts to make our stay comfortable with an unlimited supplier of hot water, chai, pakoras, soup, and extra beddings for the extra cold ones.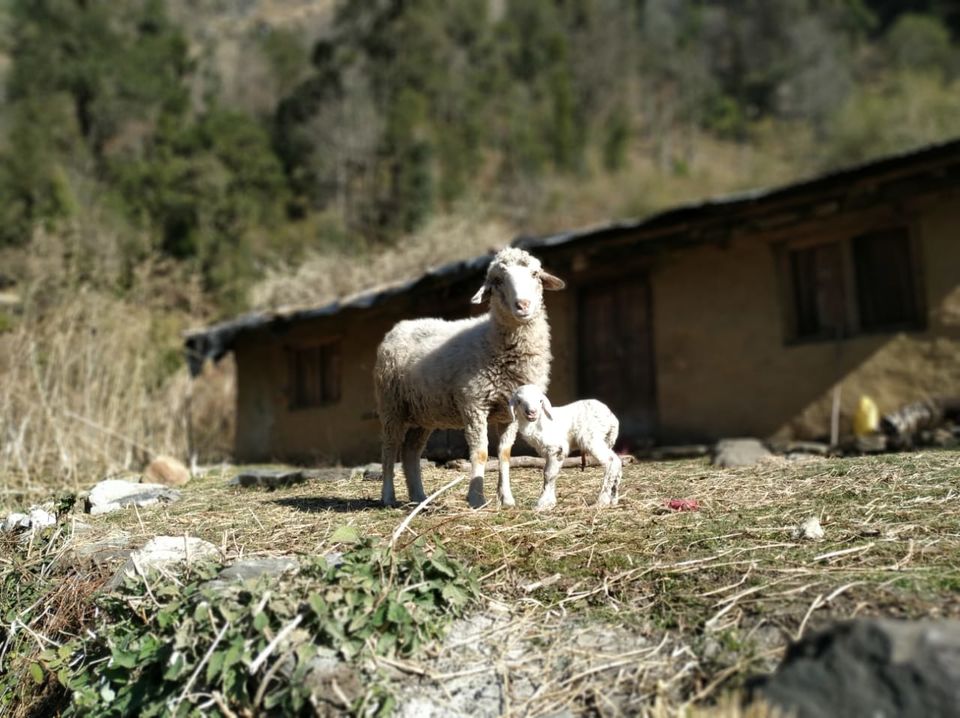 We came back with overworked toes, snowy memories, chilled bones and thrilled spirits.