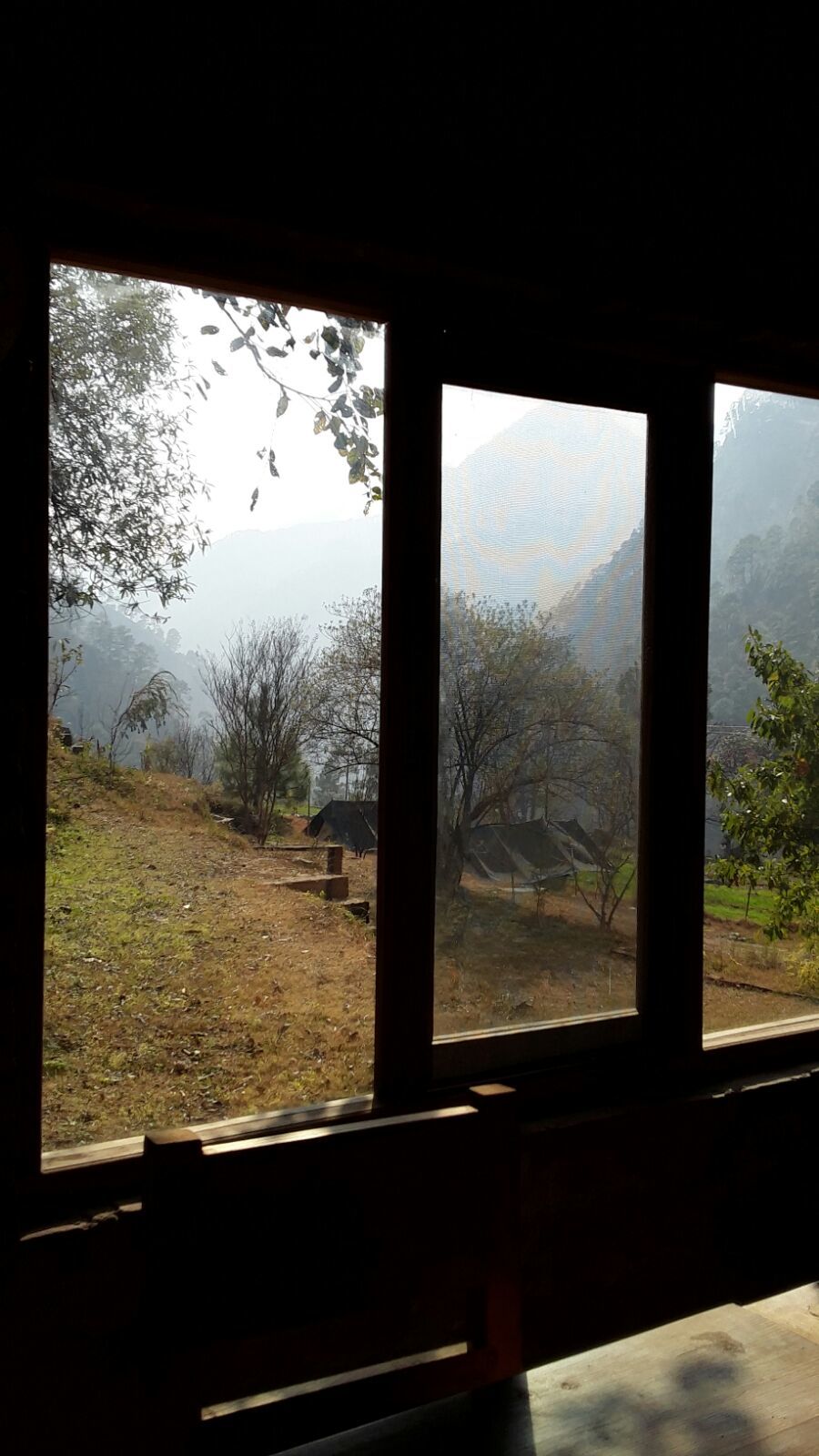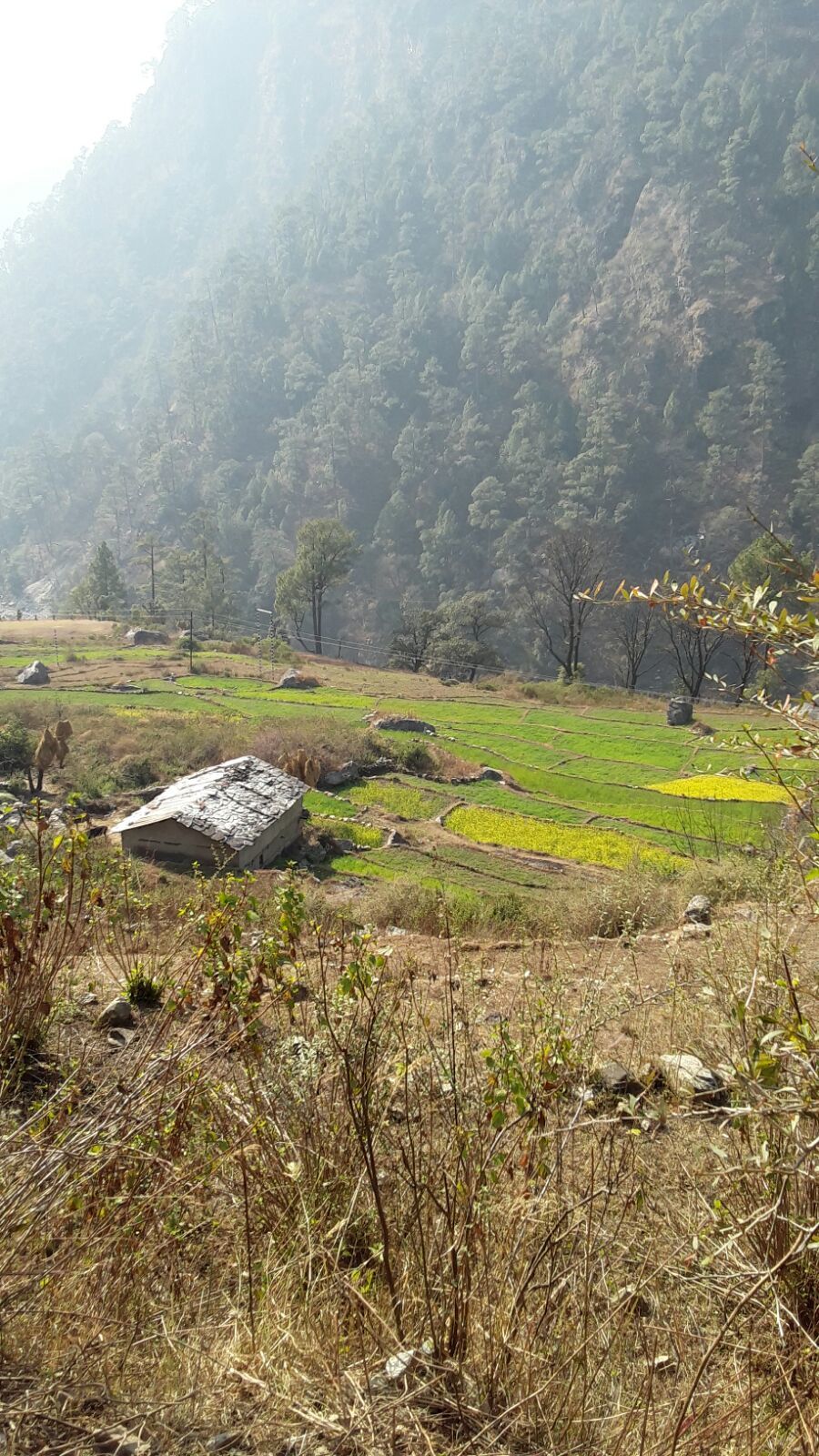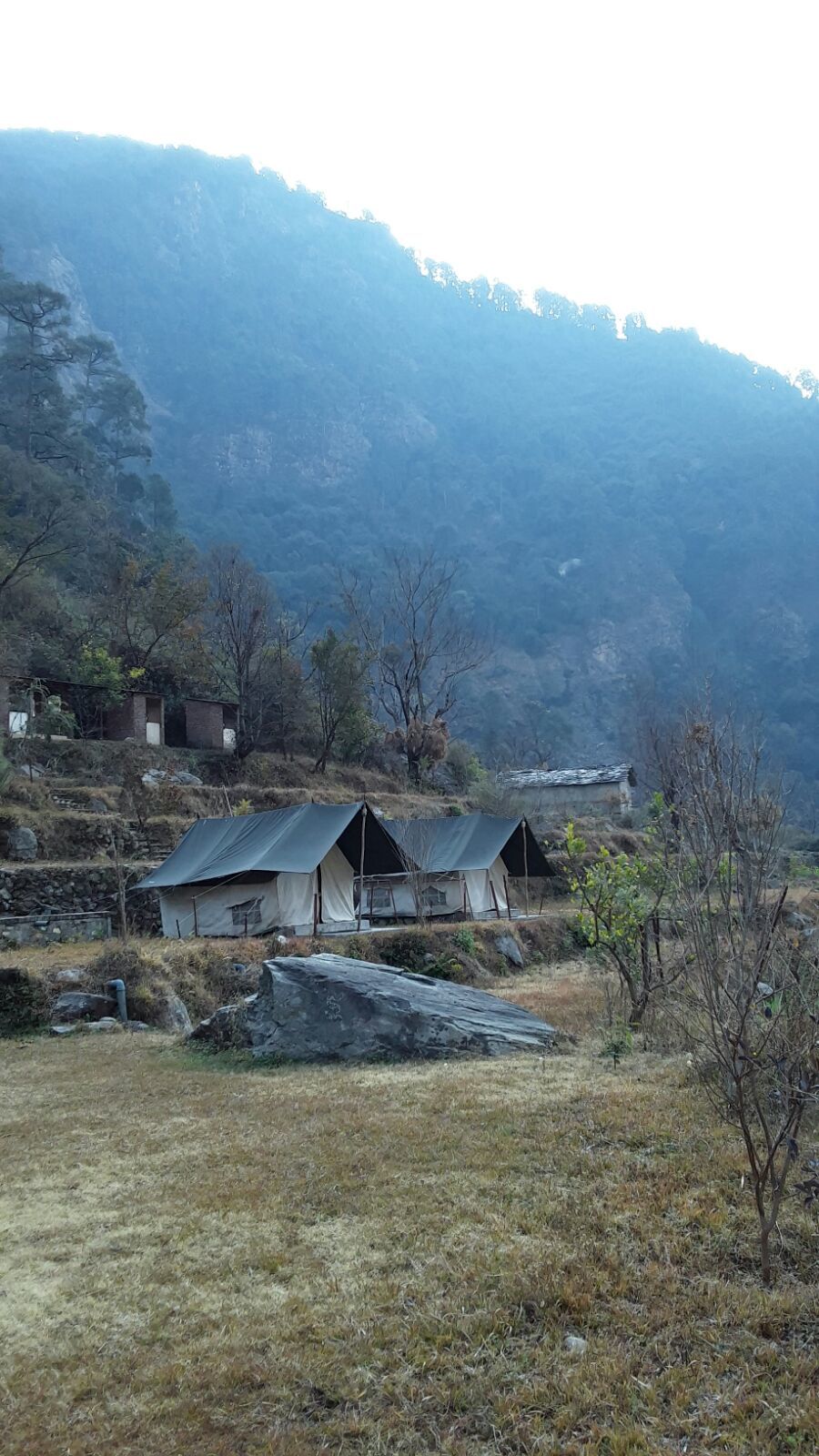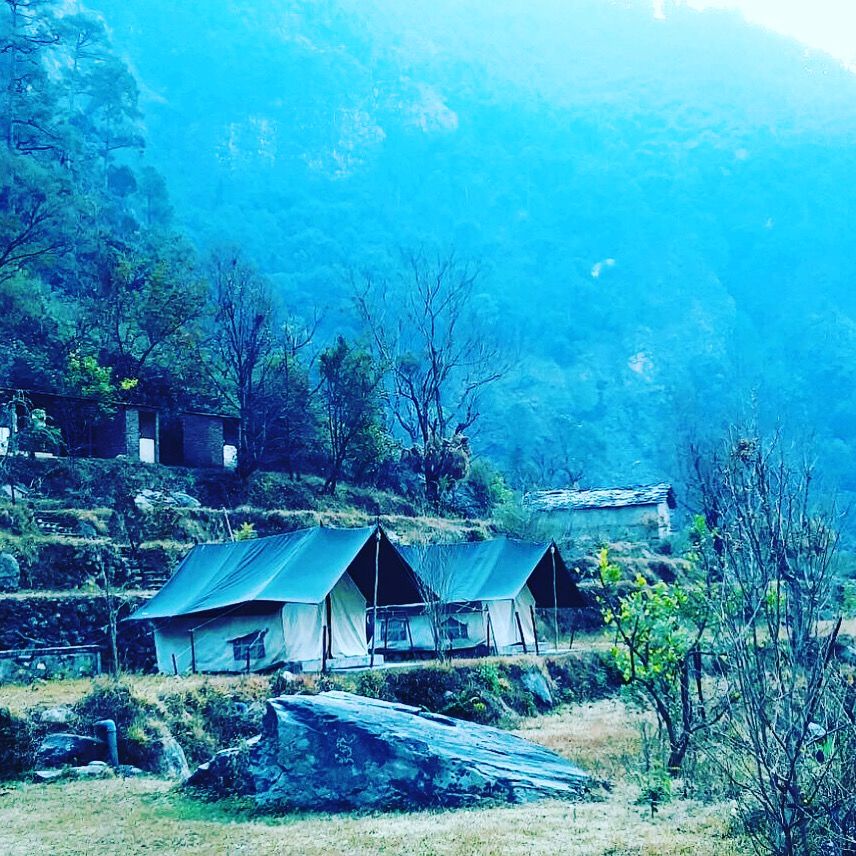 Its unnatural, that I ventured out solo to the northern part of the country,adventurously reaching Kuflon-a place that Google showed up after rigorous hours of search.The journey was strenuous, gripped with resfeber as I have never been to Uttarakhand before. Post Uttarkashi, I had collywobbles, for the road wasn't concrete and it was late evening by the time I set foot near Uthron village.
The moment I set foot on my chosen destination- kuflon Basics,it seemed worth every ounce of effort. Overcome with oneirataxia, the place had a mesmerising aura about itself, to an extent that it was love at first sight, even though I principally don't believe in it. I got the opportunity to meet two wonderful souls, humble & hospitable hosts at Kuflon Basics.
Tenting in a camp, 5000ft above sea level, sleeping to the tunes of Asi-Ganga flowing below the valley, a full moon night, stones glistening and the wooden deck lit up with solar lanterns. Its something you can feel and not write about. It feels like you are in a rendezvous with Nature. The place offers you a picturesque view, almost movie-like, unlike commercialised hill stations.
A picturesque home,that no photographer could capture,no artist can paint and no writer can pen down. The detailing that has gone into putting the stone stairs,the swing,hammock, the chimes which put a smile on your face,the dining area, fully wooden laden with glass panes. The breathtaking view from the dining area will fuse off your mind. The fire place fuelled by never ending conversations, small reading nook with books of every genre, trek to the river, uphill trek to the farlands are beautiful snippets from this trip, that are imprinted in my memory.
The place met with Nature's wrath in the 2013 floods, but failed to dampen the spirit of the mountain people. It definitely, got me introspecting but left me in high spirits.