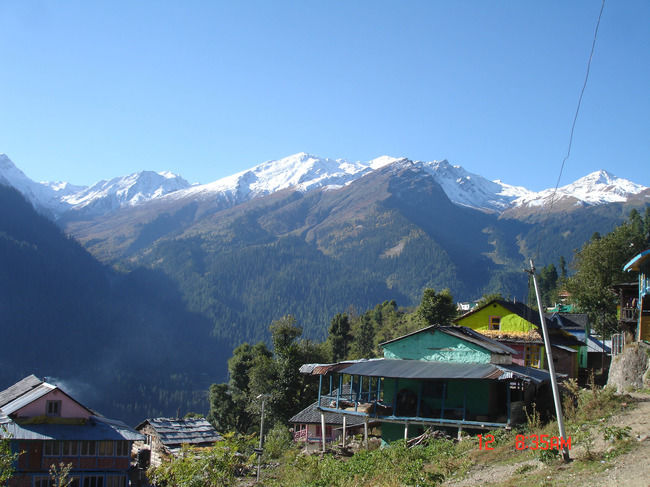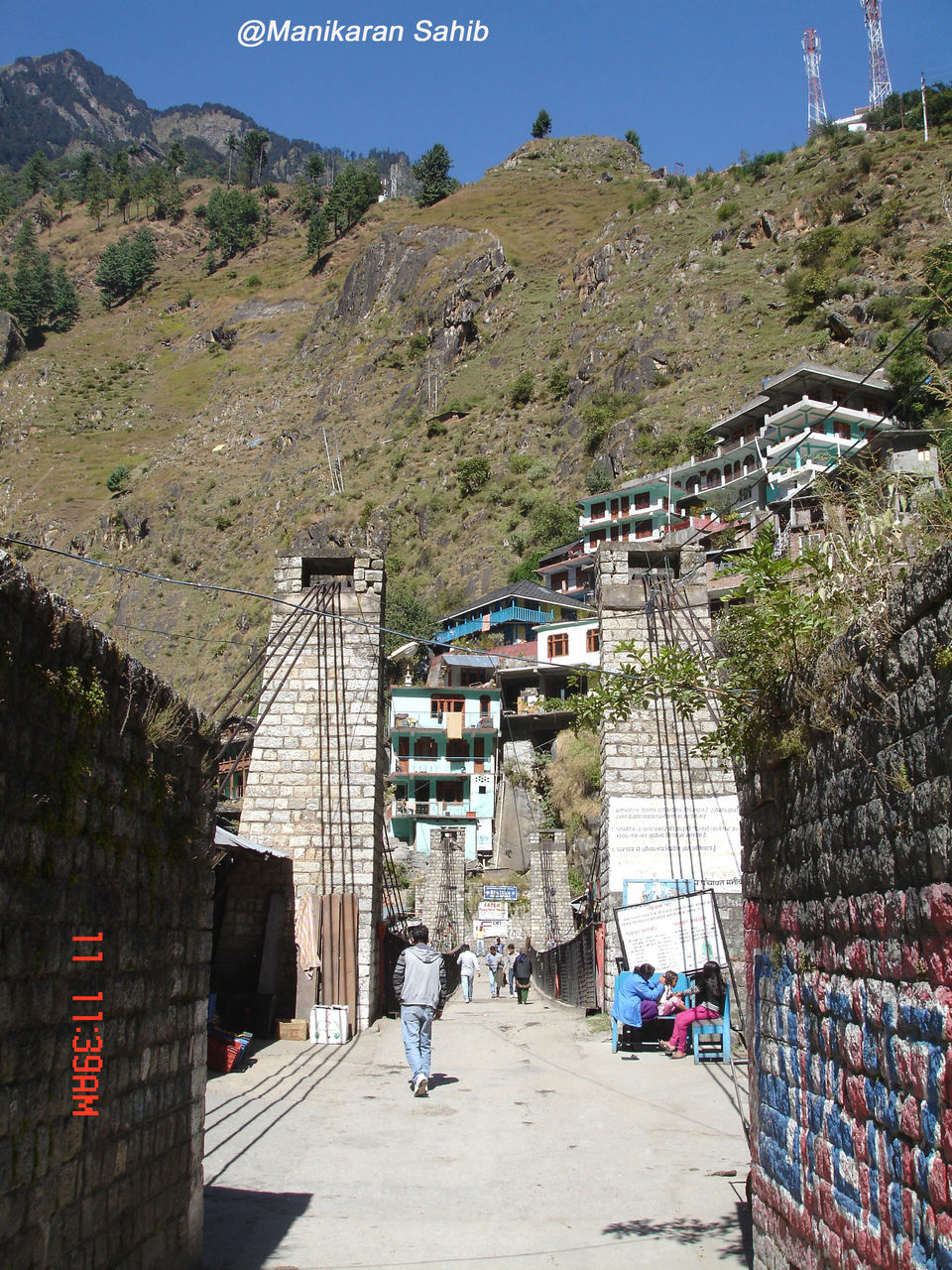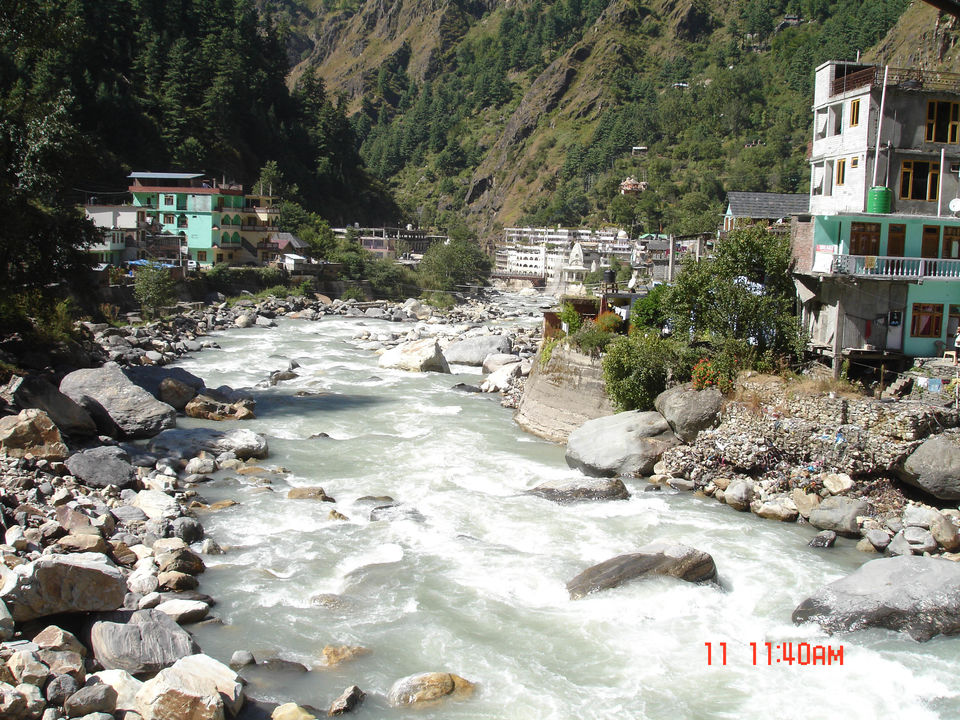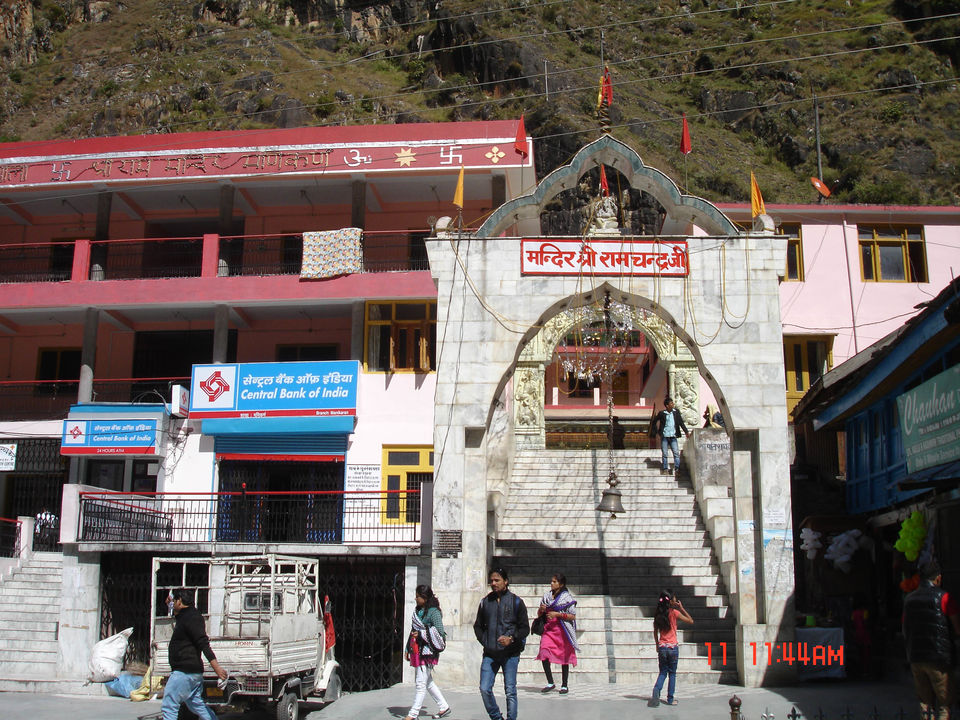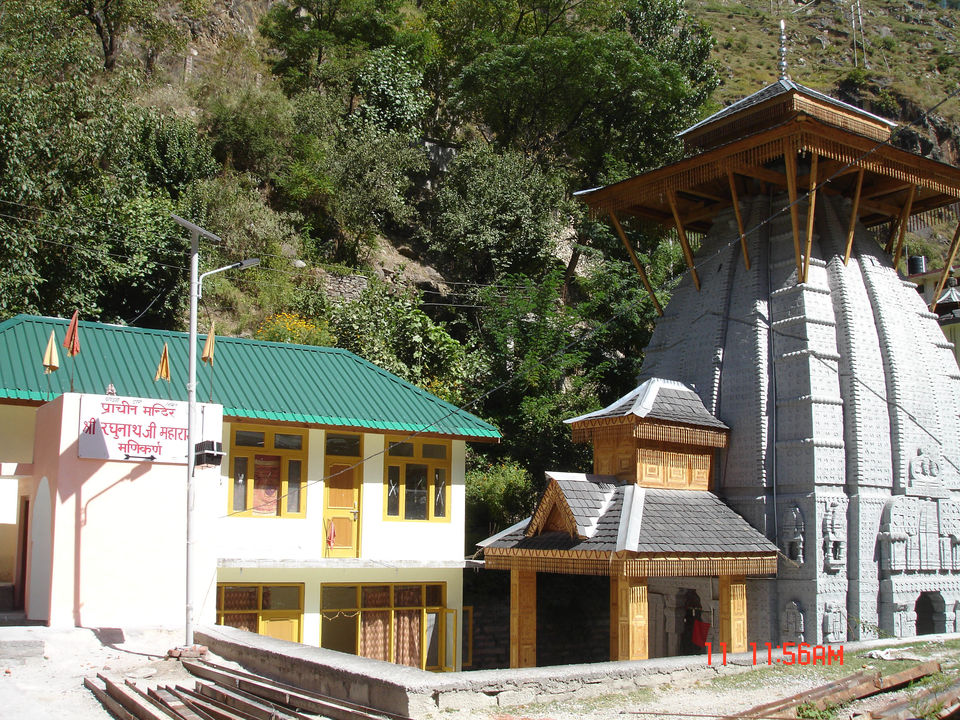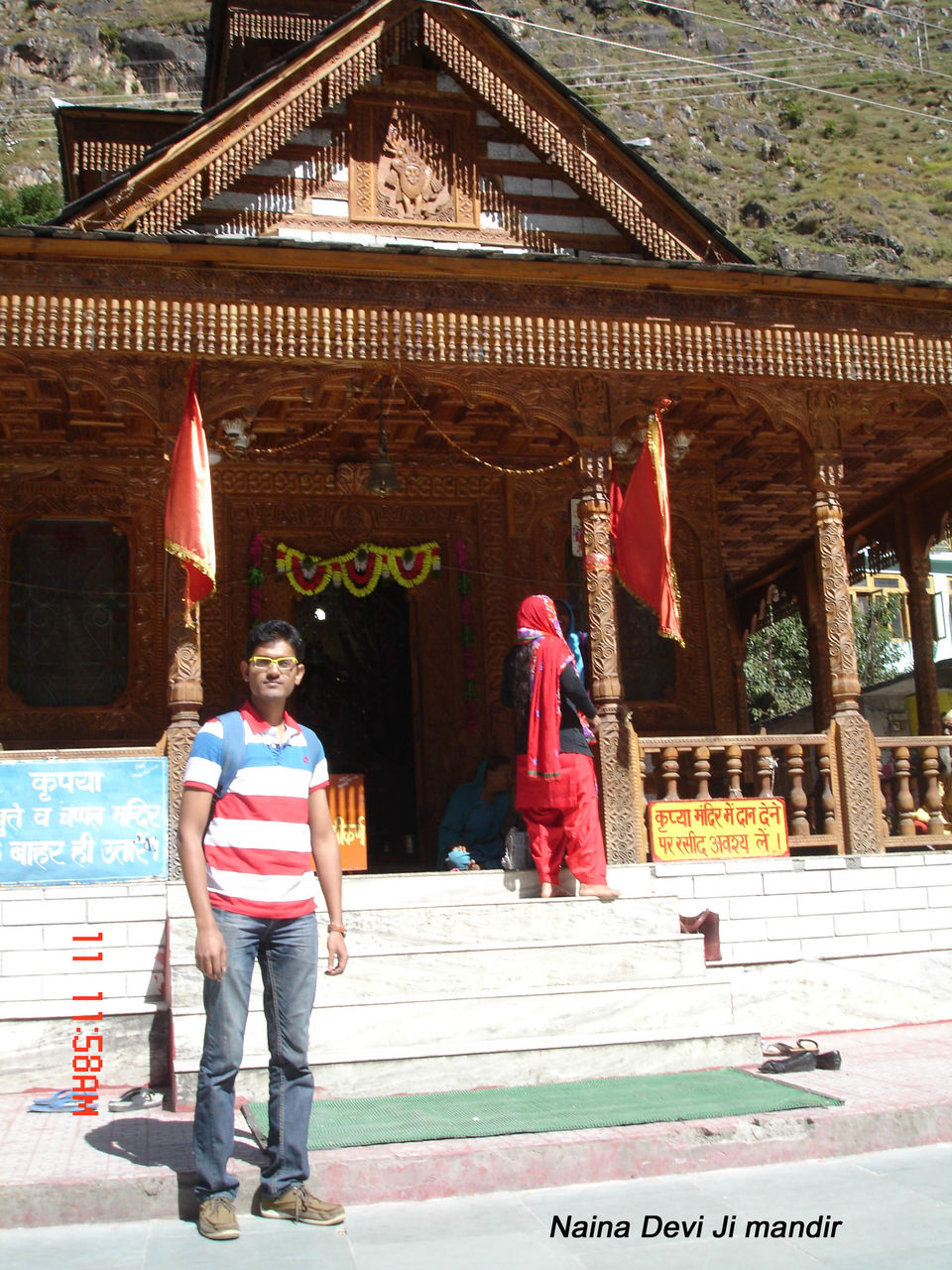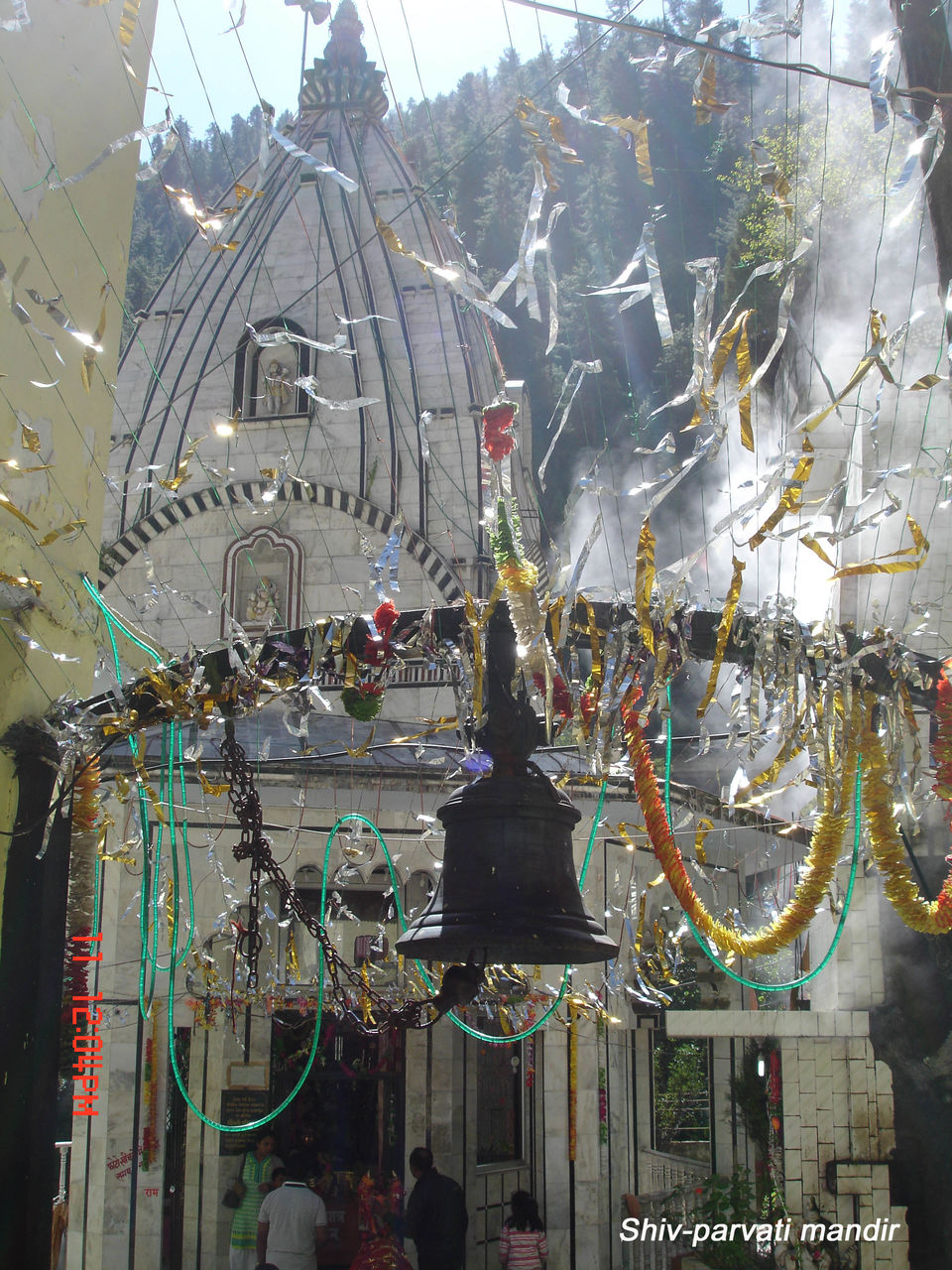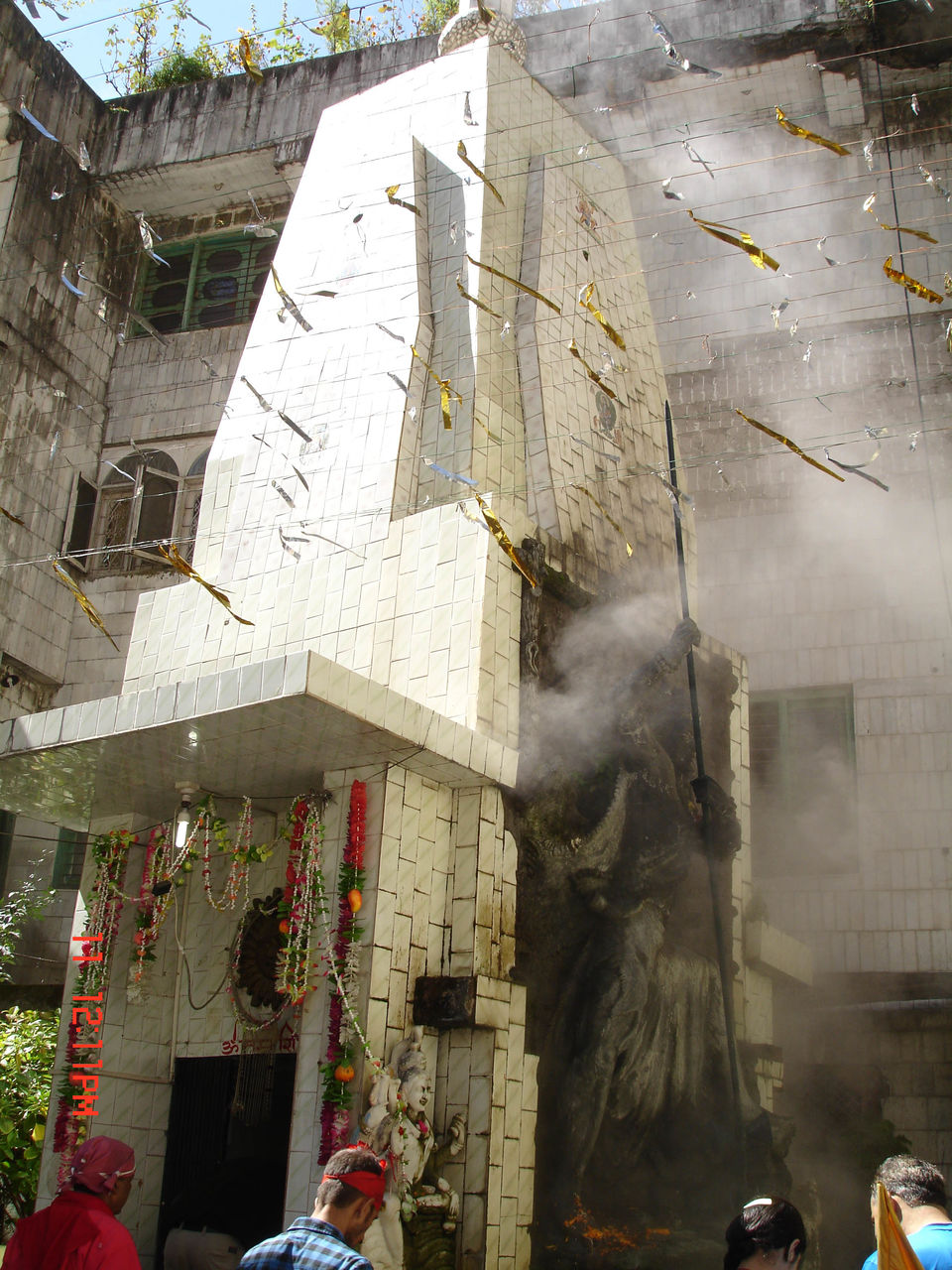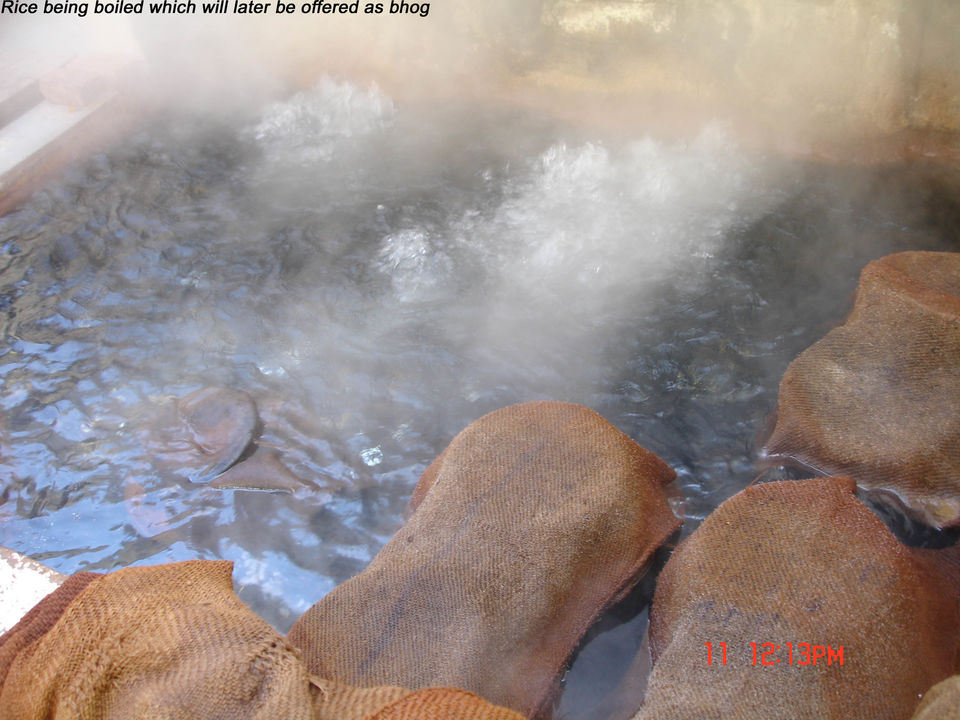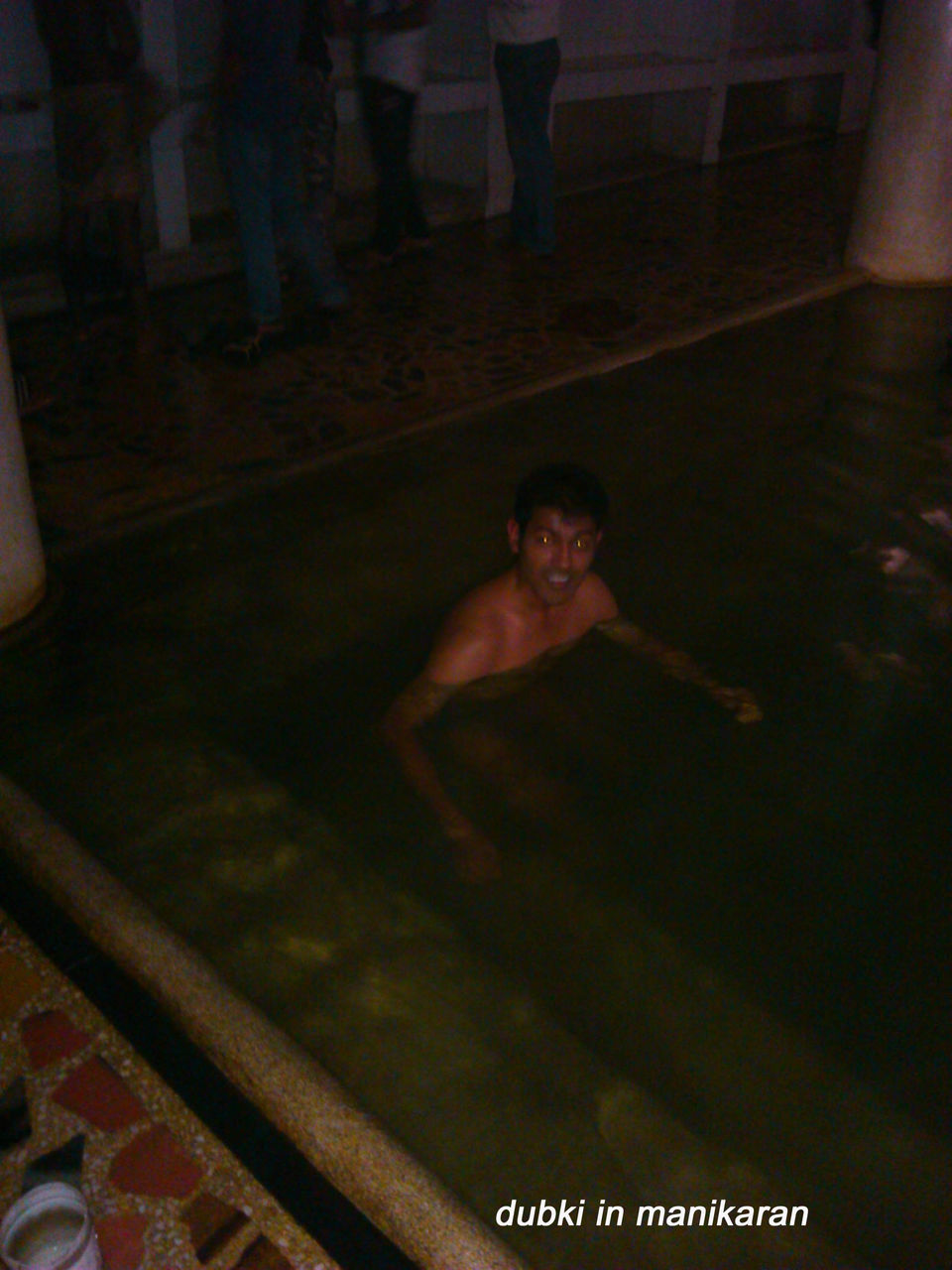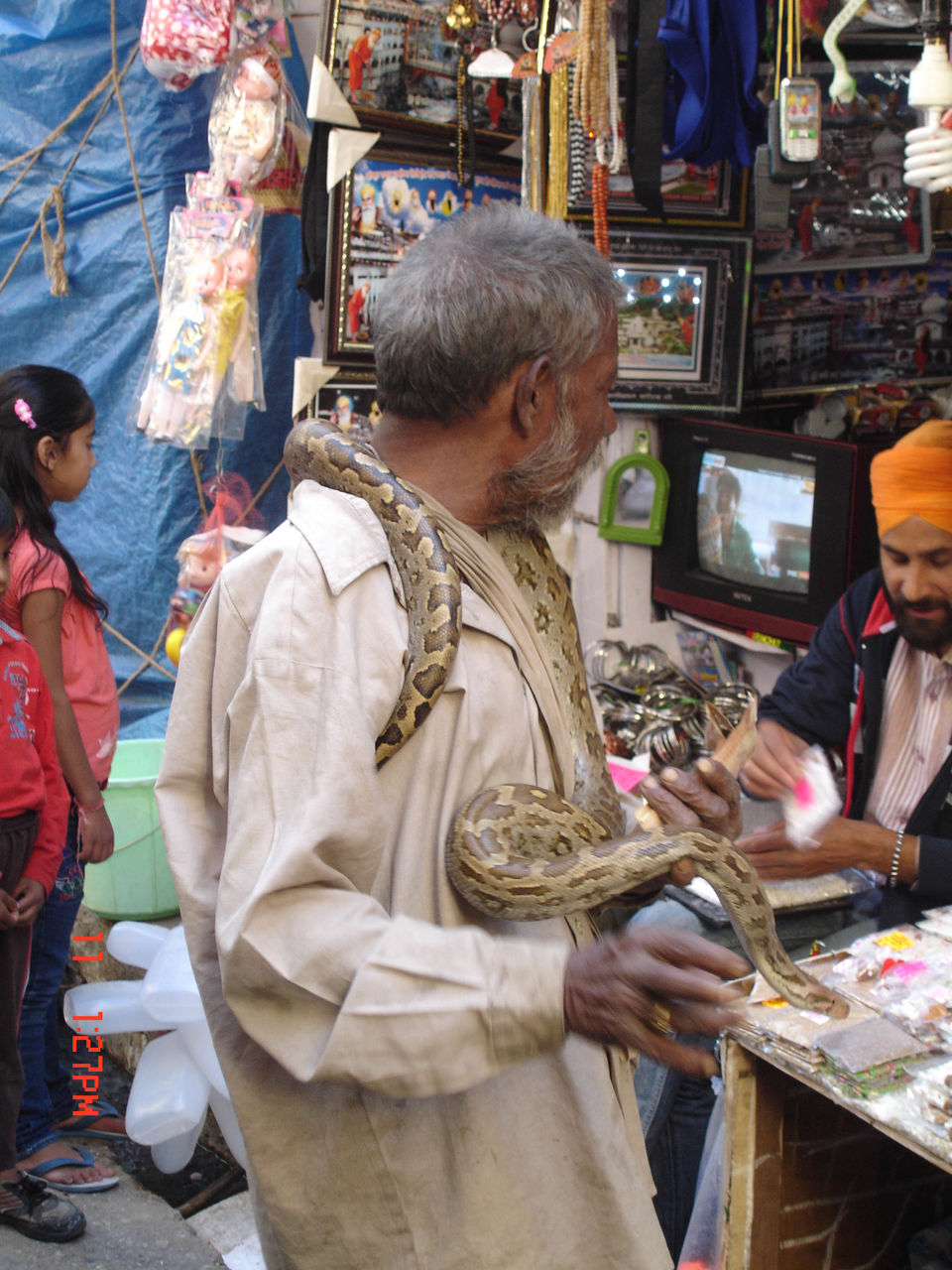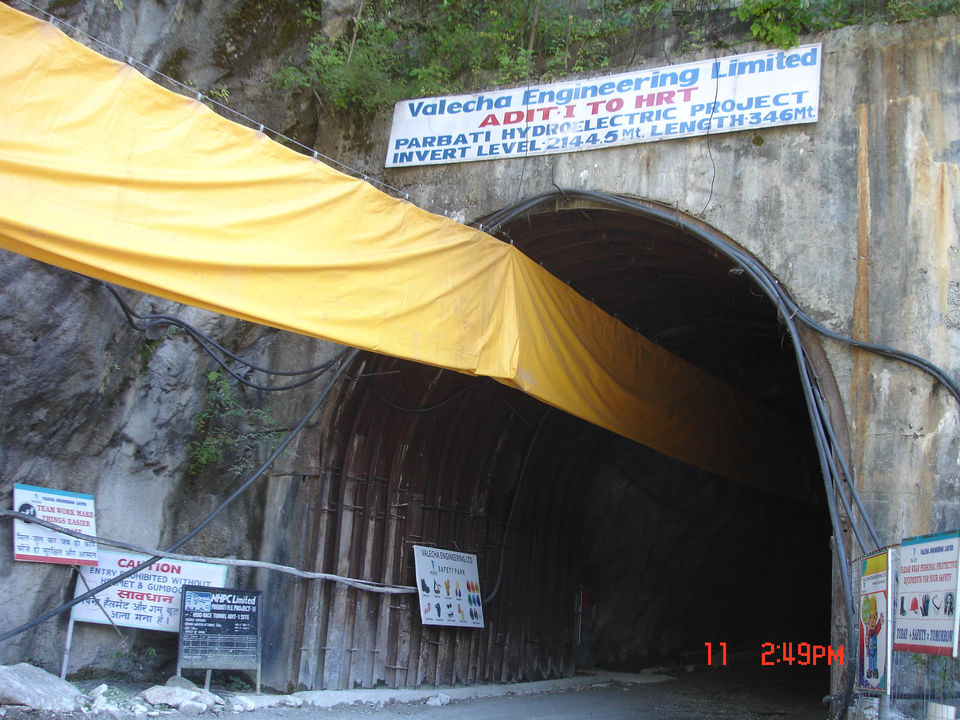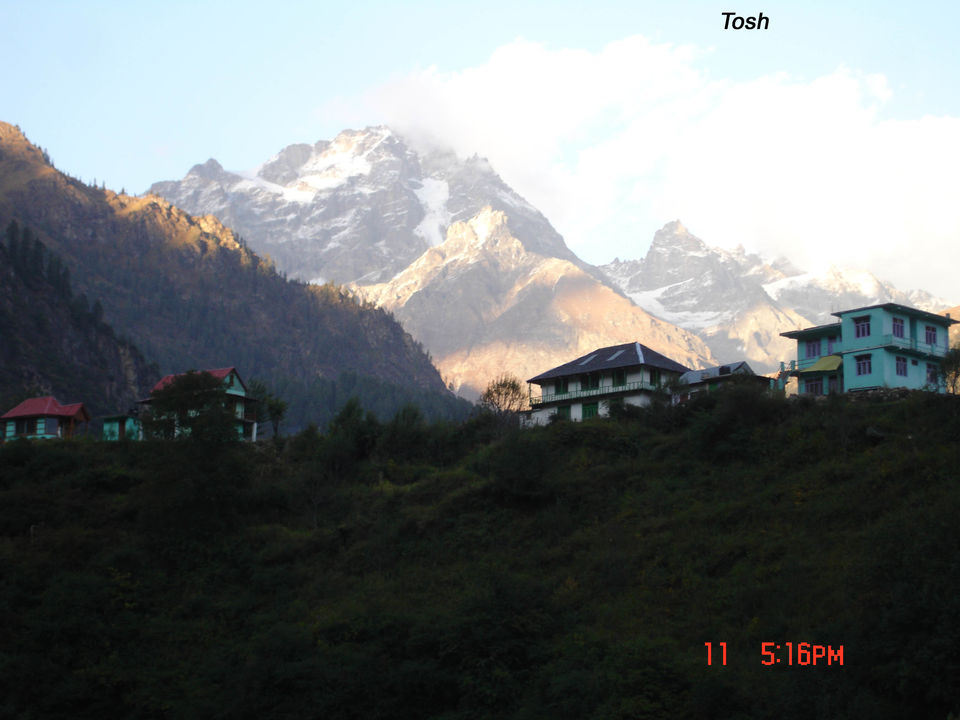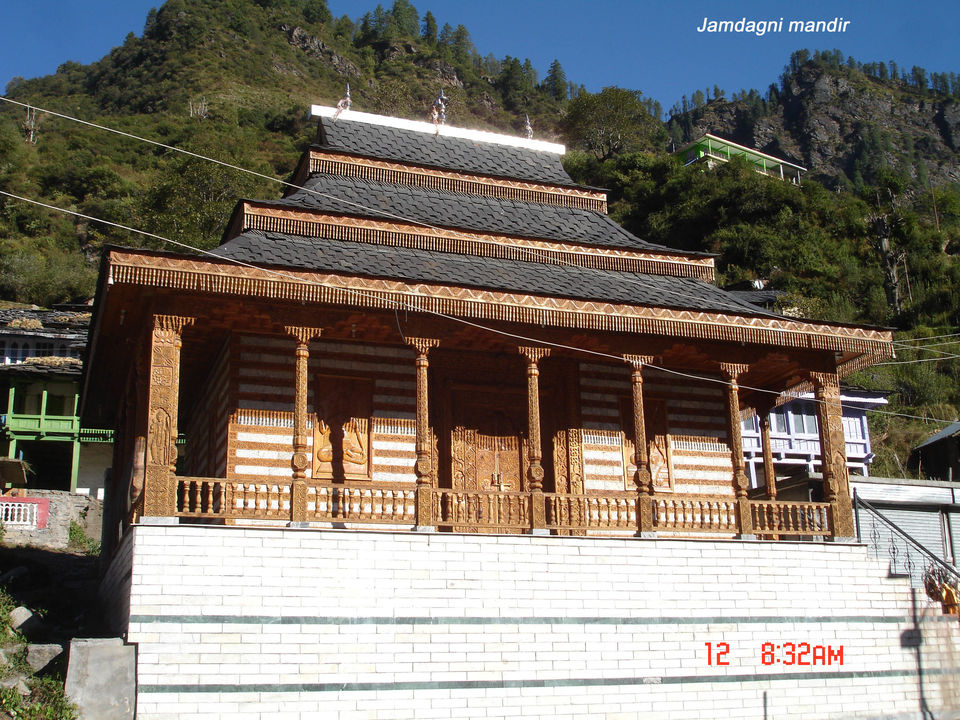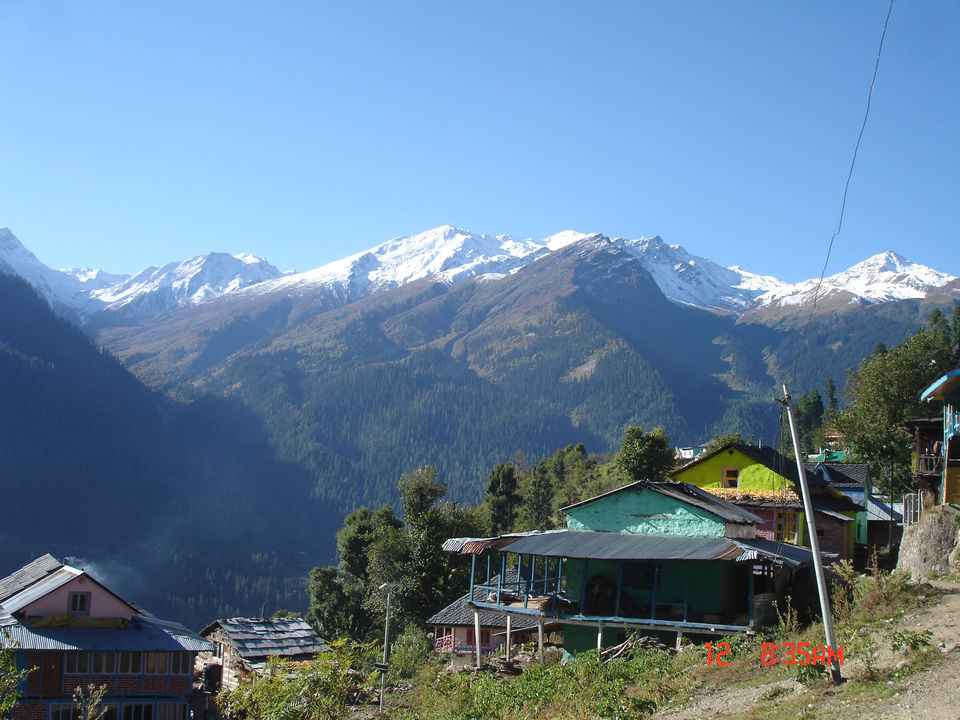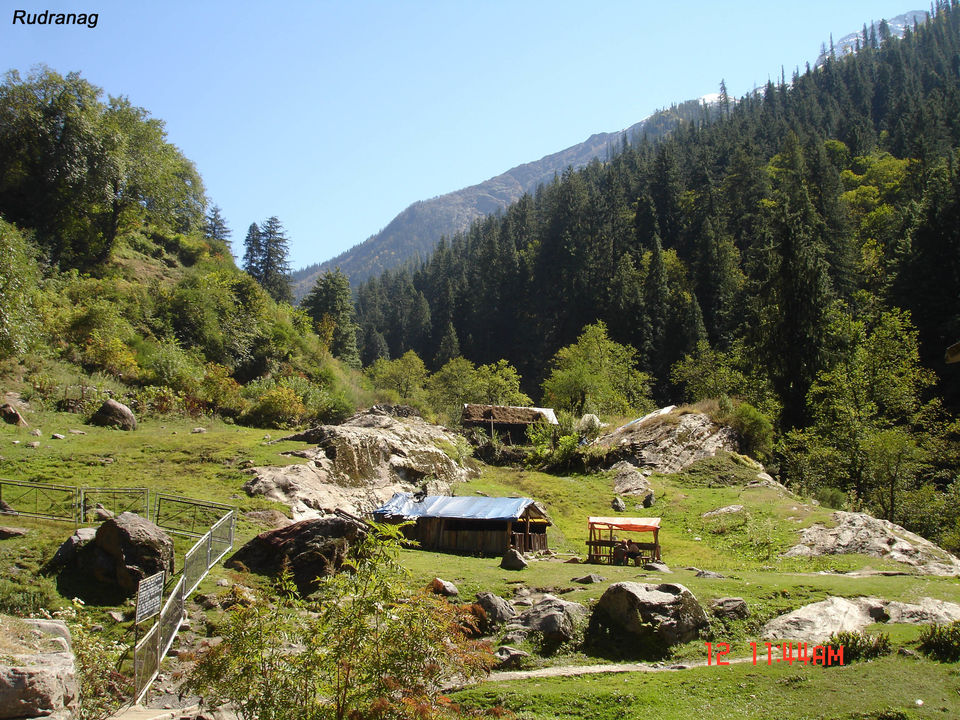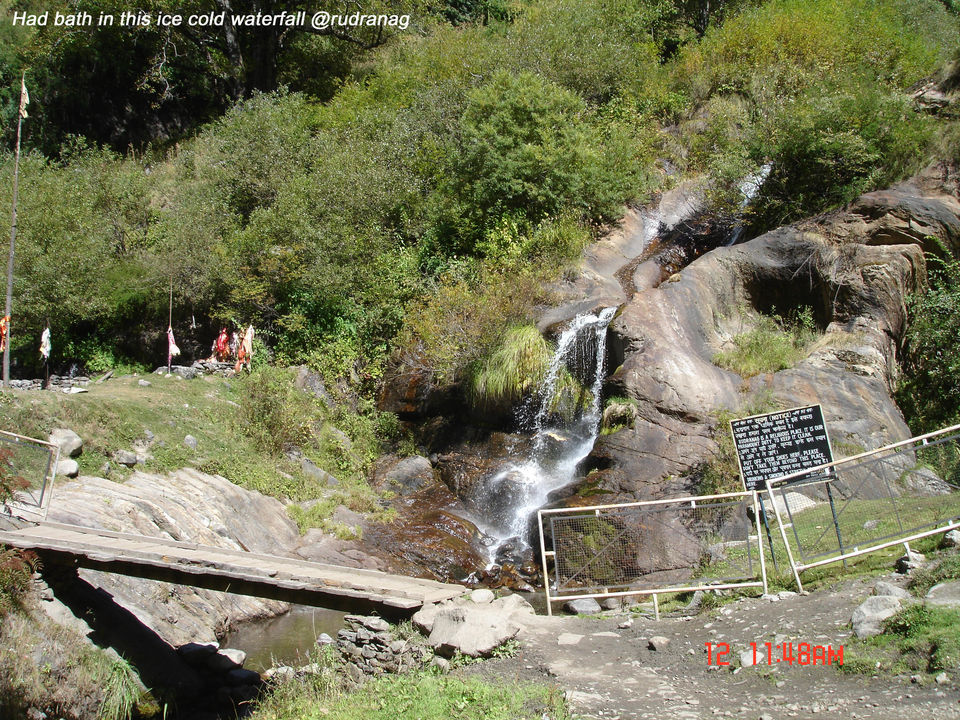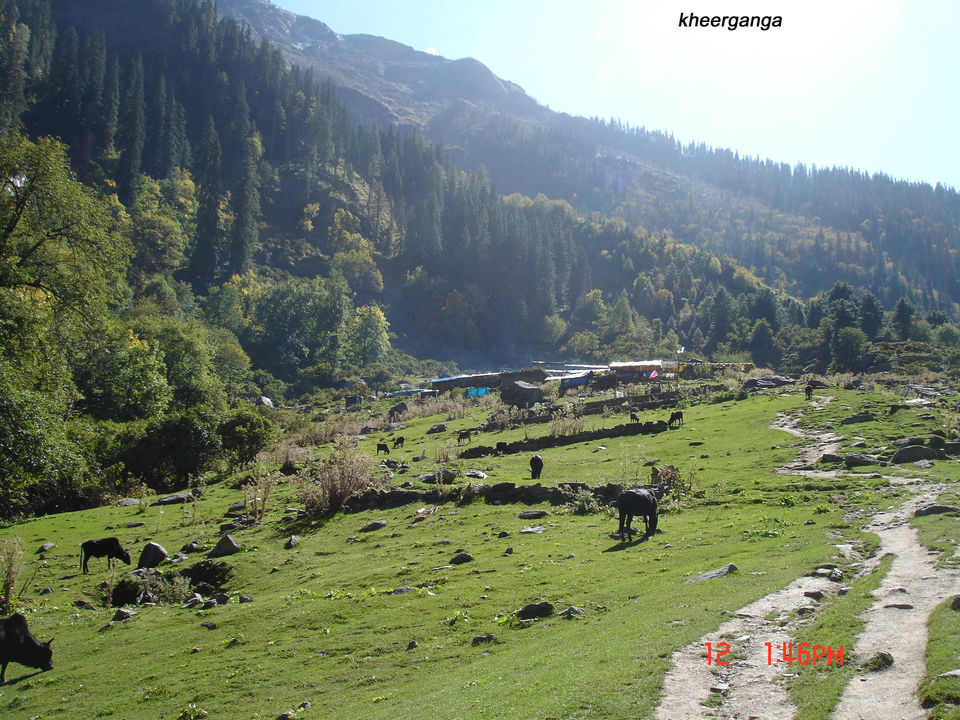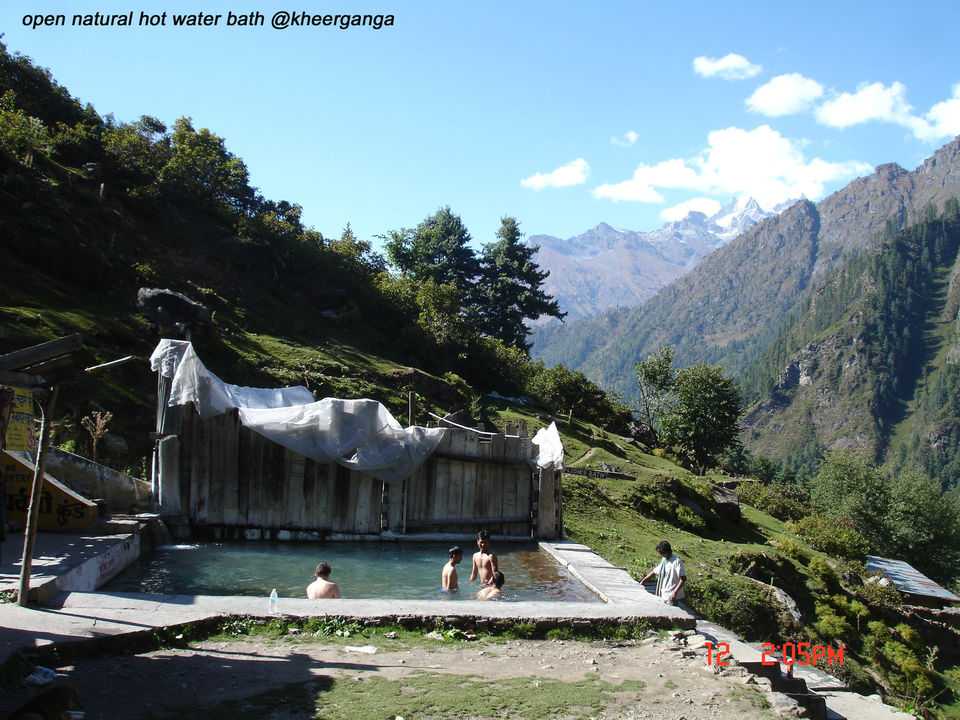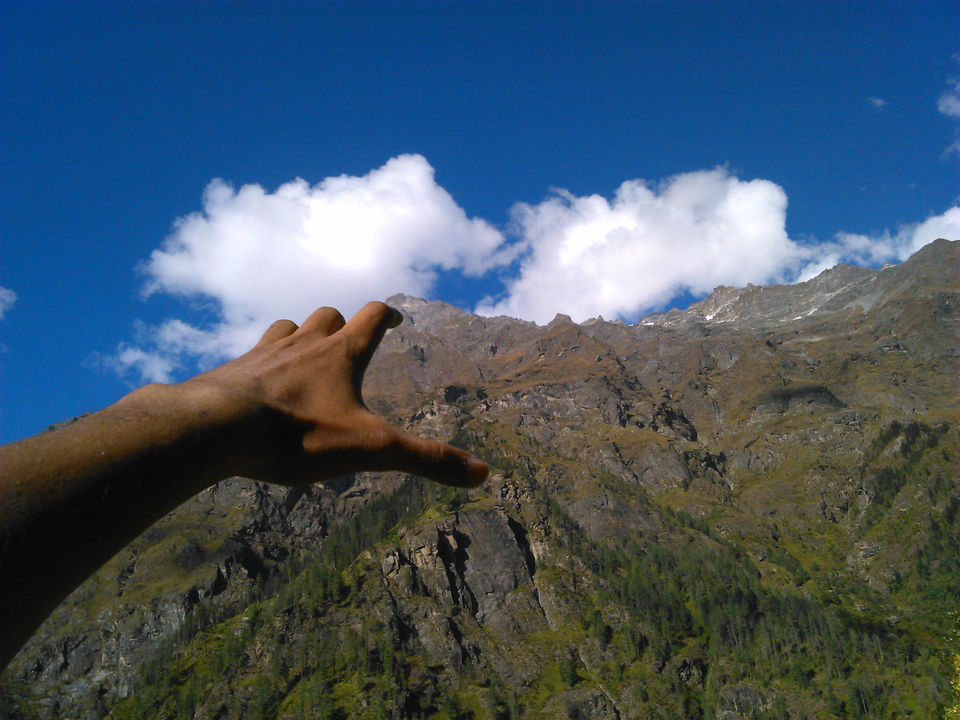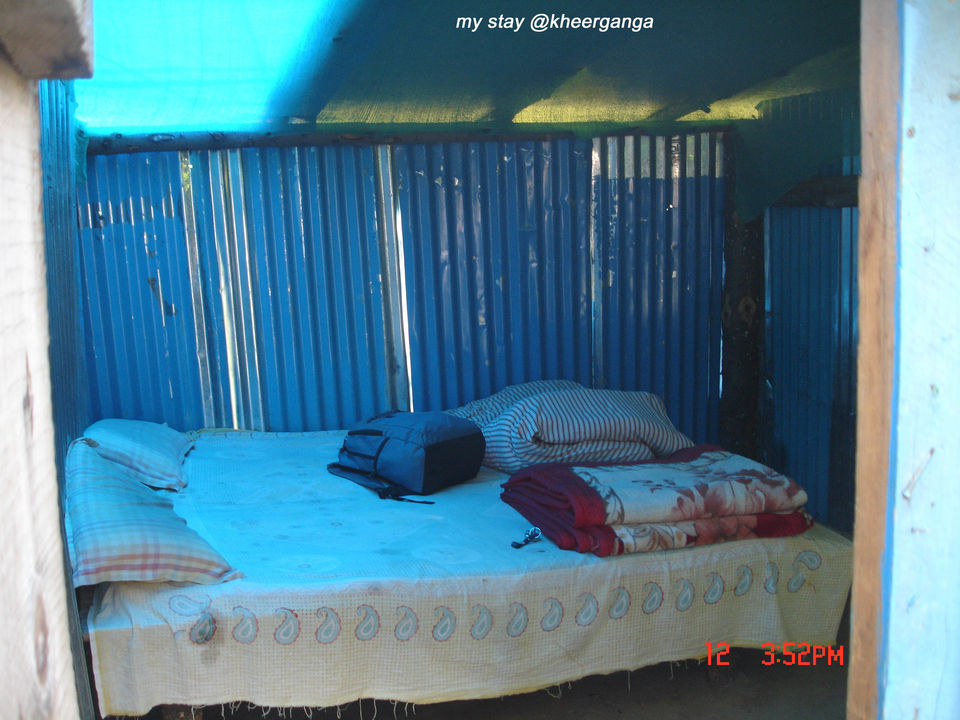 If you are troubled by the ghetto of city's traffic and the mundane 9-6 lifestyle, and looking for a place to simply relax and enjoy the peace and soothing beauty nature has to offer, nothing can match the serenity of these destinations. Lying in Parvati Valley, Tosh, Kheerganga and many such other places are the favored destinations to have an encounter with hippie culture amidst the mountain solace.
Buses are easily available from Delhi ISBT, Kashmere Gate. For ordinary buses you can make on the spot booking though I'll suggest you reach an hour early to the time you want to start; for Volvo (cost ~1300rs) you have to make prior bookings as there are few buses with heavy rush and bookings can be done through makemytrip, redbus etc. or best HRTC. On Friday evening after office, I reached by 6.30pm at ISBT and could only get a ticket for 7.30pm bus for a price of 580Rs. Starting off at around 8pm in an ordinary bus for Kullu/Manali, I got down at Bhuntar after roughly 12 hours journey. Bhuntar is at the bifurcation of the roads leading to Kullu Valley and Parvati Valley. All along the journey you'll get beautiful scenic views of the mountains and a lot many Hydropower projects. After getting down at Bhuntar, I had a chai & biscuits watching Baazigar at a local food stall. Getting energized, I enquired about buses for Manikaran. Local buses are the best means of transport in such areas as they are easily available, quite frequent and pretty cheap.
From Bhuntar, my bus left for Manikaran and the ticket cost me mere 50Rs. On the way lies Kasol which seemed to be kind of a drag place and not much to do. Albeit, if you want to fill up a good reserve of ganja(hash) & alcohol to enjoy later, do it here.
I reached Manikaran after about two hours. It is a pilgrimage place comprising of small temples of Ramji, Naina ji, Raghunath, Shiv- Parvati and above all the huge Manikaran Sahib Gurudwara spread across I don't know how many acres. Though you can take a hot water bath (read sulfur) in Ramji temple, I would suggest heading straight for Gurudwara (though it's all upon your personal preferences). I entered all the temples one by one but the Shiv-Parvati one intrigued me much. There are small pools of hot water where as a prasad you offer rice which is boiled in these pools to be offered as bhog during Puja. Meanwhile on the streets, I came across the sight of man holding a python entertaining the local kids.
Next I reached the Gurudwara where I first brushed (there was specifically an area for this), got freshened up and then went for the hot water dip. All the exertion faded away. So relaxing is the hot water; it is said to cure all your joint ailments. Traveling solo, the only hardship is getting your picture clicked. Luckily I asked a Sardarji to take my picture taking a dip and he happily obliged. After taking the bath, I headed straight towards the langar(free canteen). The food is very tasty and quite filling, especially the lassi.
Next, from Manikaran I started off for my next stop, Barsheni which was about 8 kms, from where I had to go on foot for Tosh. I took a shared taxi which charged me 50Rs. On the route a couple more people joined who incidentally worked at a construction site (parvati dam). Being of the same field (yes, sadly I'm a Civil Engineer), I thought of taking a detour to the hydropower site as I have never been before. We got down at Gaddi ghat and after reaching the site, I witnessed the magnitude of structures (tunnels) that we as engineers sit in the office and design. Overall it was an educational experience.
From site I headed back to hit the main road (Gaddi ghat) which was 3kms. Exiting into the main road, I hopped on to a taxi which dropped me at Barsheni which was a 3km drive. The driver was nice and asked to pay whatever I felt right. A usual calculation of 10rs/km and I offered him 30rs; he was happy. Starting from Barsheni I walked on foot to Tosh. Private taxis and personal vehicles do go all the way to Tosh; but personal suggestion – WALK. On the way I encountered the Parvati stage -2 dam which is a landmark point as it is also the starting point for trek to Kheerganga. I kept Kheerganga for tomorrow. By evening, I reached Tosh and even before entering the village I asked someone "bhaiya sabse sasta hotel 100-150rs wala chahiye" – (I need cheapest stay in the range of 100-150 rs). The guy also known as mamaji led me to his guesthouse which his nephew runs. After bargaining with the guy, I had a double room for me for a mere 200rs. Reaching Tosh, you'll find many wooden huts and cottages, torn down and in form of shacks. I didn't enquire much but probably they would have been much cheaper I guess. It was evening and dark, I changed into half pant and jacket. The dining area was well maintained – mattresses and hand rest pillows and low height tables. Electricity is a luxury in such areas so make sure you use your electronic items judiciously. The place being famous for Israelis and its cuisine, I ordered chicken lafa, made of maida(white flour) roll stuffed with potato chips, chicken slices and mayonnaise. A simple but utterly delicious food and to go with it I ordered cold coffee. Meanwhile, there entered a nice fellow, Manvel who was from Switzerland. The USP about these places is that you'll find numerous foreigners smoking hash who happily share. Manvel looked like a hippie; those brown laced hairs and stoned voice. Ahh who cares, everyone comes to relax here. I smoked a couple of joints with this fellow and Ravi, the guesthouse owner. Roll paper finished so these guys shifted gear to chillum(smoke pipe). Hell, these guys can smoke, such long drags. The first round, I observed them. Come the second round I took a drag and coughcoughcough…..this is some powerful shit. I was left coughing for about 20 minutes, my heart bursting. I stopped right there, had a lot of water and I was done. Had shakshuka for dinner, another Israeli dish including Pita(white flour chapati), some potato fingerchips, salad and scrambled eggs atop tomato sauce. Every other Israeli dish has potato chips in them. After having a full stomach, I set my alarm for 7.30am & enjoyed a warm & peaceful sleep.
Awake at the set time, I freshened up and packed all my belongings to start for Kheerganga at 8. But alas, mamaji, who was cleaning the area told that Ravi would be here by 9am. I had to clear my payments and asked mamaji to take the money but he didn't budge, "Ravi ayega wo hi hisab karega" – (Ravi manages the payments, let him come). There I had to wait for the guy and meanwhile had a cup of tea with biscuits which I carried from Delhi. This place has electricity in the morning only, so I plugged my phone to charging & to pass the time mamaji advised me to check out the local temple Jamdagni mandir but warned me not even to touch it. STRANGE! Made out of wood, this temple is very beautifully built. After Ravi arrived, I cleared the payments and started off for Kheerganga. For this I had to go way back to the Parvati dam point which was an easy 2kms. There are steps leading down to the way. Rocks, dam, overbridge and roaring river flowing beneath. What a feeling! The very view of the river was magnificent. The rocks house a family of chameleons, some pretty big in size. Just at the start, there was a small food stall. My water bottle was almost empty so I purchased another one for the trek ahead. A tip – keep glucose biscuits and plenty of water to get you going for long treks; you won't feel tired and hungry. Since not many people go for this strenuous trek, the route is quite empty. With my phone charged I hit the playlist and went along singing. The route has directions along the way to guide you but only after about 5-6 km (I think) did I find the marker to show how further my destination is. While on the route, I came across a couple from London with whom I chatted for a while. They went ahead while I took a break. Foreigners are very energetic for such long treks and in no time they were way further up where I couldn't even see them anymore. After almost reaching halfway @Nakthan village, I found a nice arrangement where I saw a lot of foreigners relaxing, smoking and eating. Slowly, the trek started to show its efficacy. The terrain is a bit difficult at some points and I had to take small steps very slowly to maintain balance. Best carry a stick. On the way another checkpoint, Rudranag which has a small temple and nice jharna(small waterfall). I thought of taking a bath here. At first I was reluctant but then thought, bhaad me gayi duniya, ayen hain to karke jaynge (screw the world, I have come here and will do as I like). I formally asked two ladies there if it's ok to bathe here. They smilingly said yes. Obeying the instructions, I took off my shoes beyond the boundary, and in a swift I was down to my shorts which I had bought for playing badminton few weeks before. Strangely how things come handy! Man the water was cold. The very second I put my feet in the water they went numb. I gathered all the courage to go under the fall and cautiously put myself in a seating position. When the water falls on your body, it's as if you are bathing with ice and not water. At first my heartbeat soared rapidly but slowly afterwards, when you acclimatize yourself with the cold, the heartbeat comes back to normal. Meanwhile as other tourists passed by, I couldn't hear them but could make by their expressions they must have said sala kaun pagal admi hai (what a crazy guy this is). No kidding! Within 10 minutes I was out of that water and as I put on my clothes, I saw those very people "trying" to enter the water but not everyone can muster the same courage (not boasting just saying the observed). I even encouraged them to go but they couldn't. If you do make a trip to Kheerganga, make sure to have a bath in this ice cold water. It will be an amazing experience in itself. Back in my attire, I resumed the trek and shortly after I came across a wooden plank connecting two different rock valleys which I had to cross over to reach over to the other side to make the rest of the trek. This place also has a couple of food stalls and again foreigners could be seen doing the usual. Though the wooden bridge is sturdy, it shakes while moving over it & does scare a bit. Few youngsters returned back from there itself..
Anyways, I carried on for the trek and could see many foreigners coming down. Smiling faces all the way. Starting at 9.20am, covering sinuous tracks, I reached my destination Kheerganga at 2.30pm. At ~3000m elevation, you have a complete 360⁰ cinematic view of the mountain valley. Though I was a little disappointed as I had expected the mountains covered in snow which were not. I was two weeks late as the locals said. There is an open hot water (sulfur) pool. You first have to have a bath below in the stream of hot water gushing from the pool before you can actually enter the pool. The pool itself is filled by another stream of hot water and its temperature is few notches higher than the pool. Standing under the stream which falls into the pool was truly refreshing. The "kheer" in the hot water pool felt like algae treated with sulfur and has turned white. After taking the bath for almost an hour, I rested on the sloping ground with the mountain in front of me and absorbing Vitamin D. I would have returned the same day, had I come earlier, but since it was getting late, at 3pm, there was no way I would have got back to catch a bus to Delhi. Moreover the last bus as told by locals leave from Barsheni at 5pm. So eventually I decided to stay. I started looking for rooms. The prices varied from 200rs (tin shacks) to 400rs (well built rooms). Finally I found one where the rooms were available and chose to stay in the tin one as I had not much money left to spare. I took to reading "The Alchemist" in the dining area while having chowmein and coldrink. Boy! Food is costly in these places. Every other main food item costs nearly 150rs. It's understandable also since these poor people have to bring up necessary food items all the way up the hilly terrain from cities. So I didn't mind paying this much for food. At nightfall, it got pretty chilly outside and even in my jacket I was trembling. While having dinner, I got talking with the locals and they told me about couple of more interesting places- mantalai and pin parvati pass. Mantalai is a 65km (5-8 day) trek from Kheerganga, where Parvati river originates. Pin parvati pass is another 5kms from Mantalai where you have the view of the confluence of seven different colored rivers.
After dinner, heading back to my room, I stared at the stars for a while. You might as well figure out constellations and the North Pole easily. Time passes just by gazing at the simplest of things. People living here can boast of such beauty hills have to offer. In Delhi, you can never expect to see the black sky, let alone stars. So much is the pollution level.
Next morning I made a point to leave early as I had to catch a bus to Delhi. An Indian guy had requested to join for way back and I happily obliged. As we went down, I noticed the trail leading to Kalga, which was just before reaching Rudranag. So if you do want to go there, keep an eye out. Along the way, we decided to have breakfast at Nakthan. After gaining some energy we continued our trek and met two Haryanvis; nice people. Their accent is a bit rude but they are cool people. Downhill it took not more than 3.5 hours to reach the Dam site. We had a break and ate the apples those guys had caught on way up. Must say, they were so crunchy and juicy apples. At the dam site I parted ways with my Indian friend and headed for the bus stand. At 2'o clock my bus departed from barsheni and I had decided to get down at Bhuntar but was wrong to think that I would get a bus from Bhuntar to Delhi, same way as I had come. The conductor said it's risky at this hour to wait for a bus at Bhuntar since they all come packed up from Kullu. As suggested I took a 90Rs ticket till Kullu bus stop. On the way, just exiting Kasol, there were policemen ready for checking every passing vehicle. On my bus, the policeman instantly recognized the fellow sitting beside me and said aur bike wale (the bike guy). The fellow was caught on his way up with hash and was fined Rs1000, so got the look. Another group of youngsters, 3 guys and 2 girls had a lot of hash and were charged quite a hefty fine. DON'T ever engage in taking hash as they can even jail you. After reaching Kullu bus stand, I checked for buses, but to my horror no bus was available, be it ordinary or Volvo. All buses, 6/7/8 pm buses to Delhi were full and the next I would get was a 4am bus next morning. I couldn't spare another day warna mera boss meri maar lega (otherwise my boss will be very angry). I checked for a bus to Chandigarh and luckily found a seat. I quickly booked one. Meanwhile I got talking with a guy who also was going to Delhi. He told that he had booked his seat at 4pm for bus at 8pm. Previous day, he was just like me and had gone empty handed so didn't take a chance today. It's advised, that you come couple of hours early. At just about 8pm, a Volvo bus from Manali to Delhi checked in and that guy informed me that there are a few seats available. How I felt indebted to that guy. I quickly cancelled my ticket for Chandigarh whereby I had to suffer 25% deduction of the ticket cost, Rs510(Volvo) and then boarded that Bus. So now I was relieved that even if I had to pay a much higher amount, I'll be able to reach Delhi early morning so that I could join office and also avoid the break journey. Finally on Tue morning I joined office and got back to the daily humdrums.
All in all, this whole trip was a great experience, travelling alone wasn't dangerous at all. All you got to have is courage and planning to execute such trips. Great friendships were made on the way, enjoyable interactions meeting new people, getting to know about their culture, sharing the same journey but with different experience.
I've tried my best to put forth my "brief" experience, but actually what these places have to offer, it can't be described in words, it's the feeling that ensues. All I can wish is that these places don't' get commercialized in the name of religion anytime soon and may remain "untouched" for ages.
Frequent searches leading to this page:-
kasol to kheerganga trek distance, kheerganga trek distance from barsheni, kasol to kheerganga distance in km, tosh to kheerganga trek distance, tosh kheerganga trek