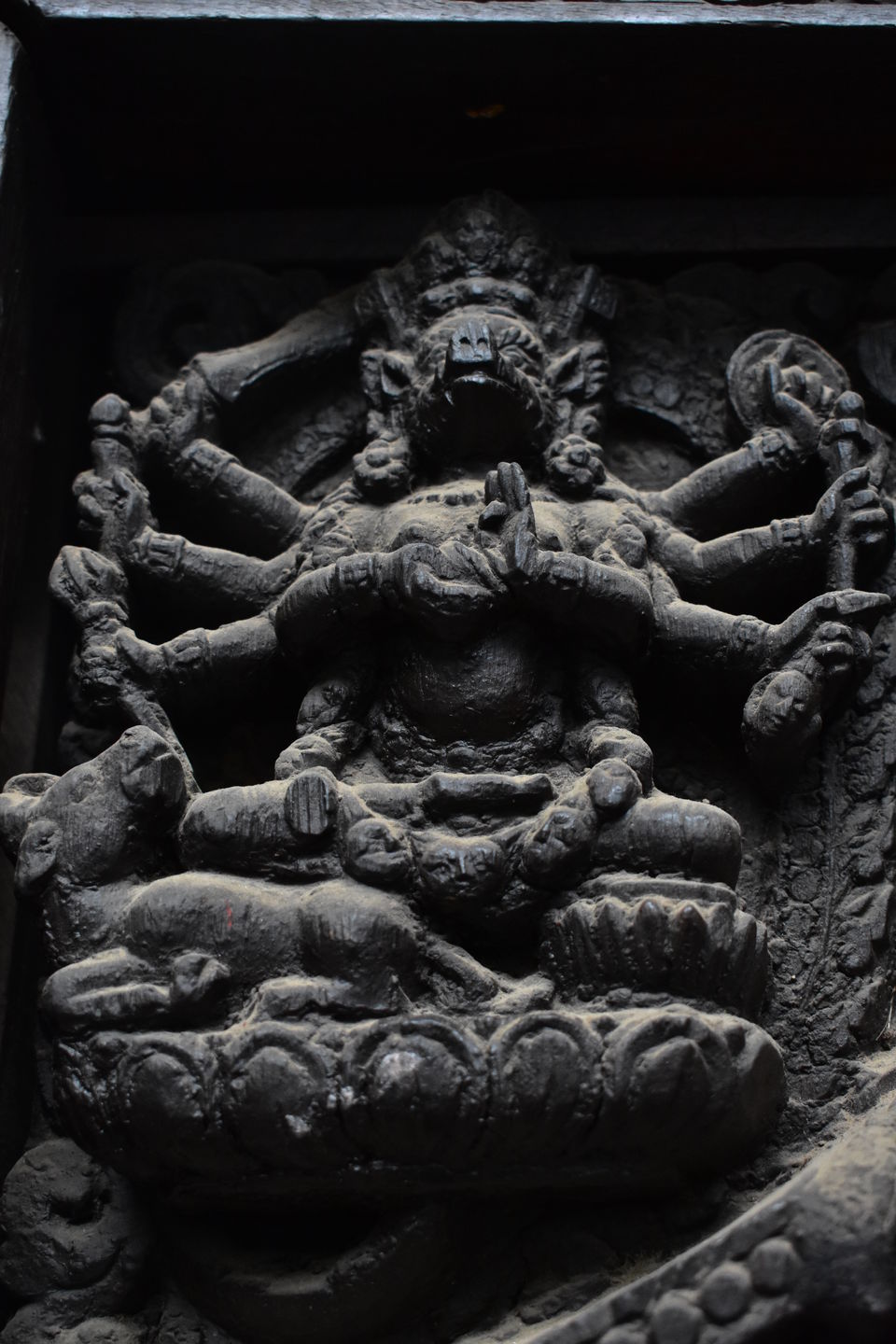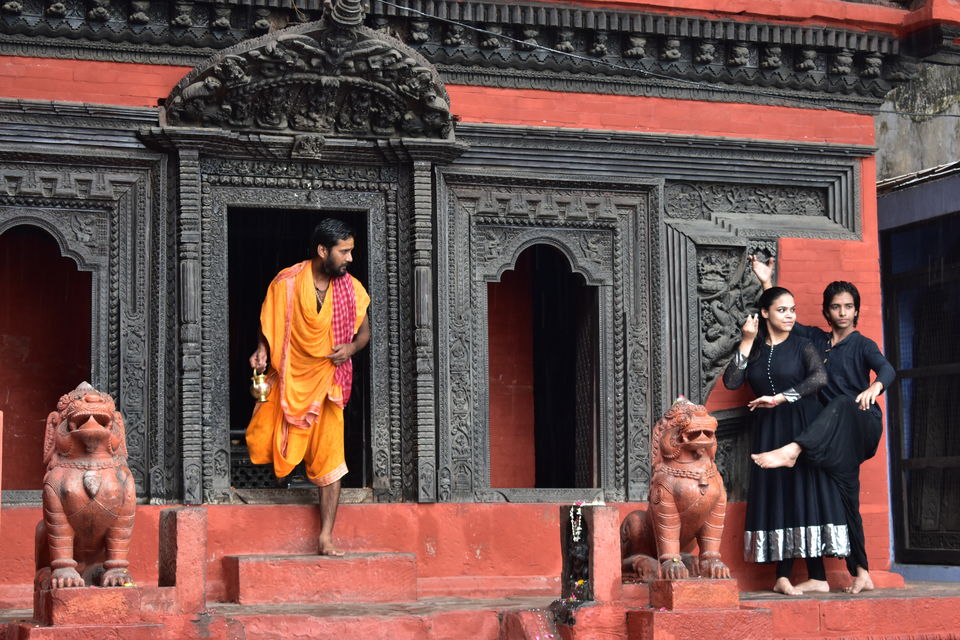 The puff of smoke assimilating in the distant sky gave me the first sign of the Holy Ghat. Smoke rings from hundreds of smoldering flame obviously sparked the thought of being mortal so vividly for the first time in my life.
For the last few days it was my adventure spree that propelled me to embark on a journey of a life time. A journey filled with curiosity which finally landed me on the land of great burning ghat,Baranasi(Banaras).The city which is even older than the history itself has it's own charm and the little detour of mine was about to be an experience .
16th September,2017,I packed my backpack to accompany some of my friends and set for the journey.The absolute purpose for me was to document the life of Banaras.
It was 5.30 Am when we landed there and it was a hazy morning with drops of heavens wonder falling gently on the holy city making it all a little condescending .
We arrived there by Banaras Mail and I am pretty sure that We might have missed the scene of early morning blaze had we come by Airplane. The ever so expanded city horizon of Banaras was all under the glare of those hundred of flames and the spiraling smokes over the line made it really misty.The city was awake may be for last few thousands of years . I wanted to witness the busy holy ghat as close as possible and as soon as possible.So we tried to check in our pre booked hotel rooms in the nick of time.
The Holy Lodge ,palace on step was pre-booked keeping many factors in mind.I thought to book a room with best view of the city so there it was,by the River Ganges we found this little hotel which was not a five star by any means but fitted in with all the essentials requirements.
I had my room on the first floor and the room was really well organized and decorated with some good wall pictures depicting the culture of the city.I found myself in great comfort looking at the windows ,which were all river faced. So It was a good check in and I was ready with my camera and stuff to hop in the pool of mystical experience. The stories that I grew listening to I was about to visualize for real.
I went after the silhouetting river under the rising Sun to have a glimpse of the morning spree of the city.I reached the Manikarnika ghat and I found myself amidst a huge crowd of devotees . I was not late by any means as it was the ever so alive culture of the city that made me feel a little out of place in the first place.
'Dipping in the holy water of Ganges would give you Moksha(salvation)", a senile but powerful sound came repeating from my back. I looked around and found a truly senile man was sitting on the bank of the river .The frowns on his forehead and the dilapidated skins were all a sign of his history and that too ornamented by his golden whitish full grown beard which could no longer support the youth. For me The Ghat was a point of my expedition and in that moment the man sitting on the raised pavilion seemed nothing less than any find for me. He looked a bit way too old but seemed to have my answers. So I reached him through the fully drenched concrete floor.
"Pranam Babaji,My name is Saren', I introduced myself in sincerest possible way.'Ayushman Bhava(Long live)',He replied in his mature tone."son, you must have come this way to witness the beauty of this holy city",he enquired.
Baba,I want to know a bit about the history of the city and this great ghat, and if you know some places which I should explore please suggest me',I inquisitively enquired.
"It's the city of Gods and Goddesses. This place is older than any other cities in the world. God himself created this city and everyday thousands of people come here to rinse their sins in this holy river. You should listen to the sound of the chants and the see the colors of the city which it offers to every passerby.",He said in his ardent fervor .
"You should visit all the places which your soul takes you in .I have my way of seeing things you should find your own way. The life is in the way of living .You should explore everything that you feel sacred enough for you.", He added and added something beyond my expectation .The words said by him were exclusively started fusioning inside of my restless being.
We talked and shared many information and stories before somebody came and called him for some rituals.So I had to bid him farewell and had to start my journey exploring my sites.I started spotting all the beautiful glaring moments which were reminiscence of history.I surely would have missed missed the dusty tracks of life which could otherwise have very detrimental consequences on my inquisitive soul. I left for the street market just before noon so I decided to munch on some of the local delicacies whichever I found suitable for my taste buds. Through the narrow winding streets of Banaras I smelled all the fragrances which I was presumably well acquainted of. So I decided to explore a real deal.
'The Keshar thali Cuisine Serves all the Hungry souls',a hoarding on the top of a restaurant was catchy enough to catch my attention and I decided to hop in.
The restaurant had a hall where chairs and tables were well aligned and they didn't take long to take my order.Inside that cozy little hall I tried some different kinds of Chapatis and Banarasi Dal with special tarka,a mixed vegetable and Paneer psanda that too in Banarasi style and some sweet items that I tasted for the first time and at the end a nice Banarasi paan.The smell of those cuisines helped me to loose my sanity for some period. I really enjoyed the little moment of romance with my dear foods and I enjoyed my privacy.After I quenched my thirst with my eatables I decided to explore the market.Usually if we go to any religious place we encounter the stuffs related to religious practices and rituals.Though I had my own reasons for being stereotype but I was quite surprised and I was really fascinated by the real avatar of Banarasi Market.the inner city line becomes very busy at night and during the time I visited the place I found every other shops were tightly packed with my genetic counterparts.I went inside a shop which was filled with ornaments and artificial jewelries and some souvenirs. I expected the place to filled with the vibes of feminine glow.I had no sense of bargaining so I dropped my hands and picked what I can under my real budget.I was quite satisfied with all the experiences that I gained through the day. The phase between the Dawn and the dusk is all about expedition for unknown. I kept my options open and photographed my moments of joy and jotted my experience on the wall of my memory.
Under the slipping sun suddenly I remembered the most important suggestion of Babaji.He said to visit Kashi Viswanath Temple before I leave . So I kept my options ready and planned for an early rise on 18th and kept my battery alive for a night time stroll by the Ganges.