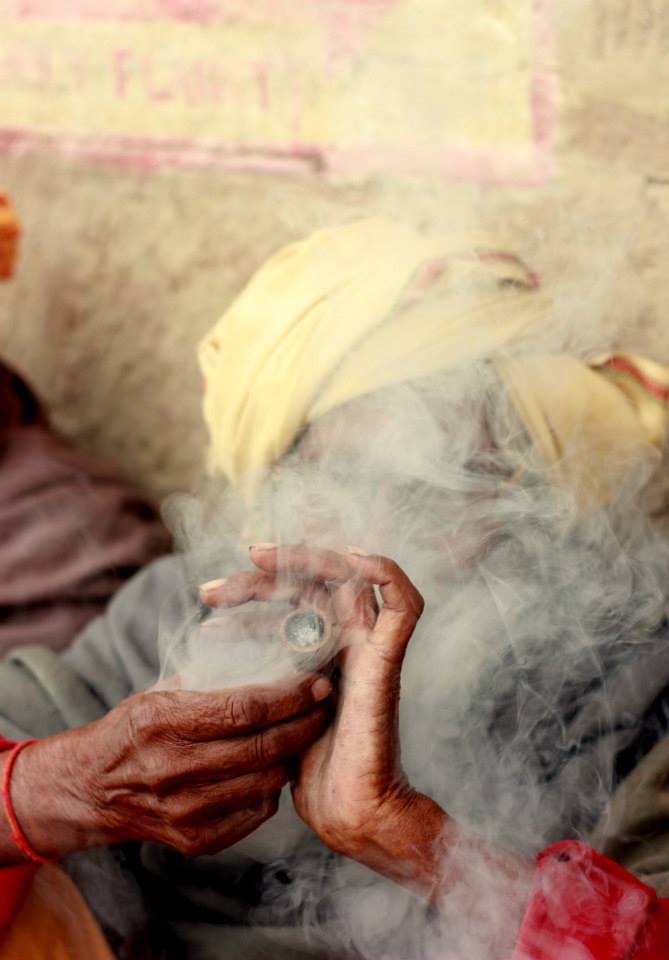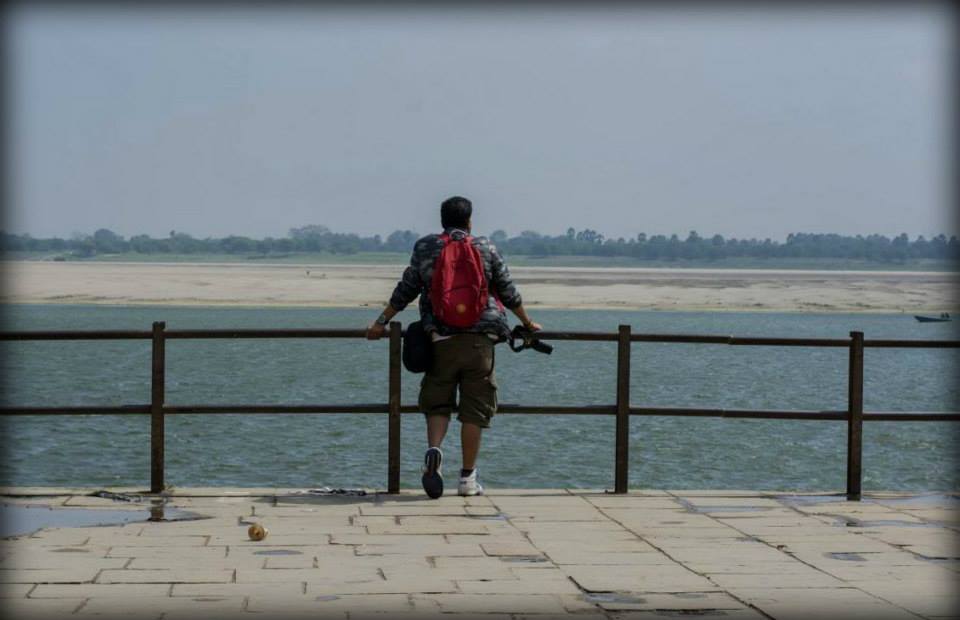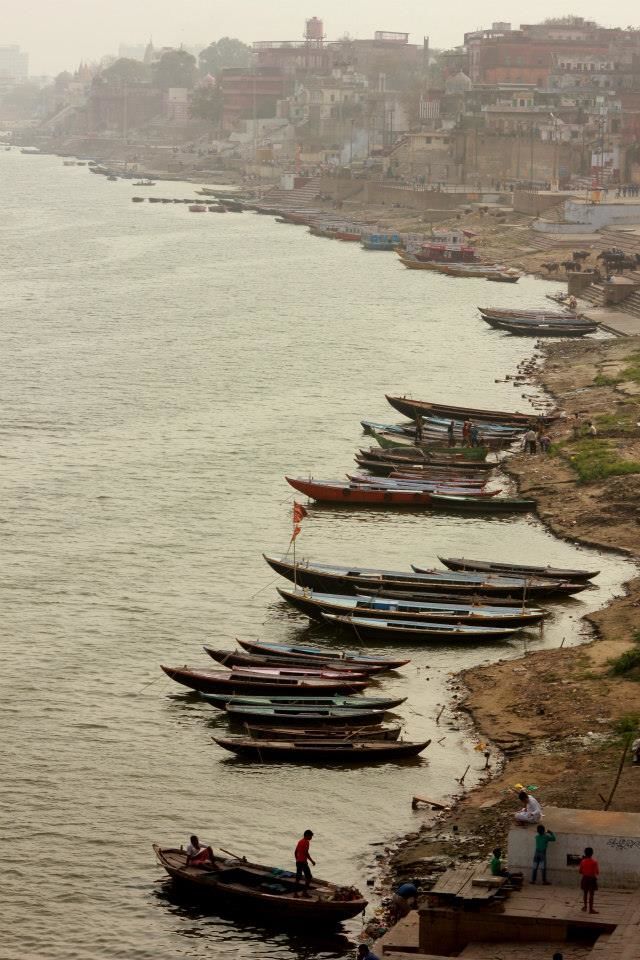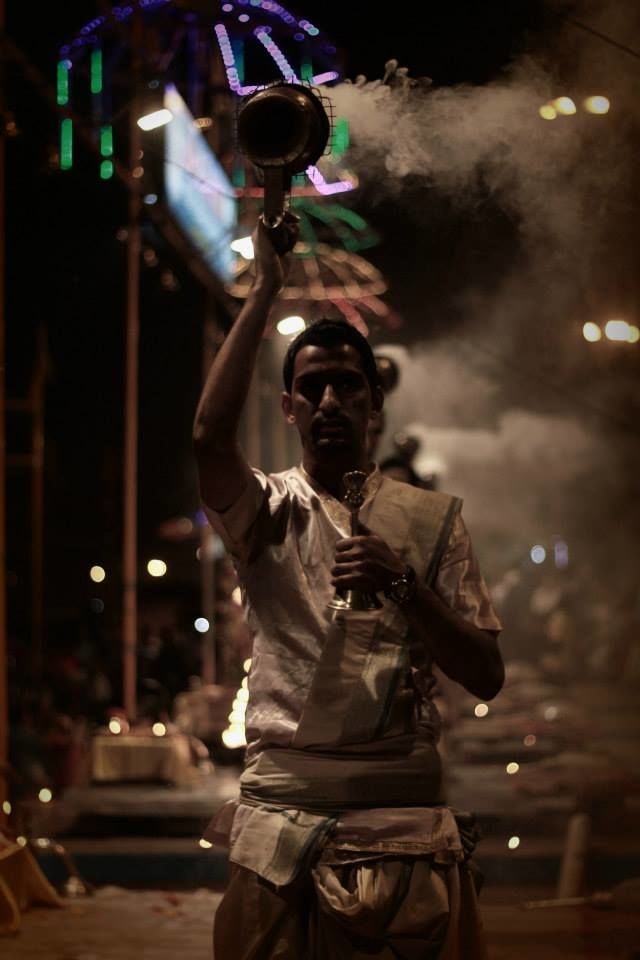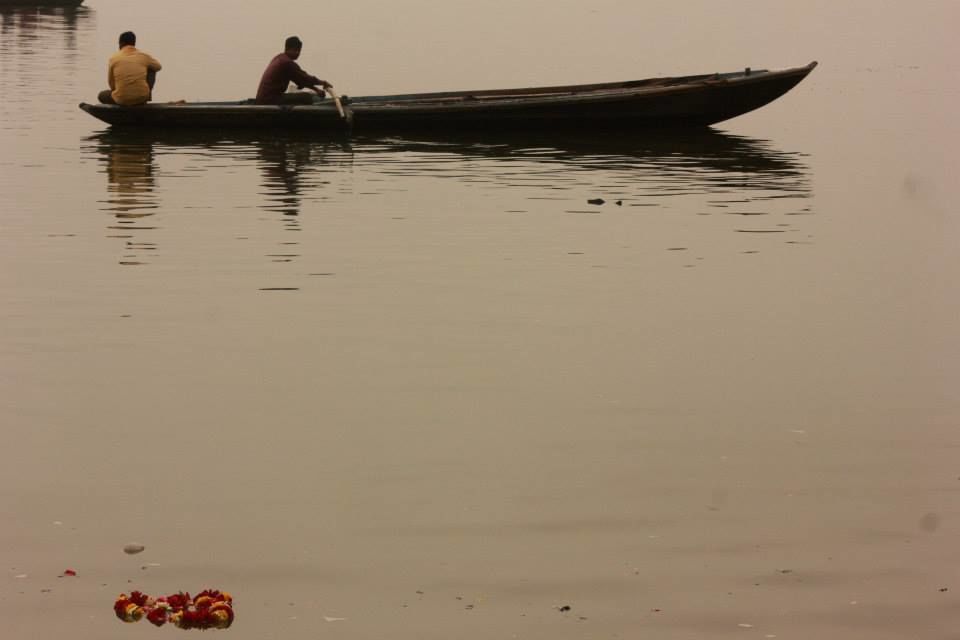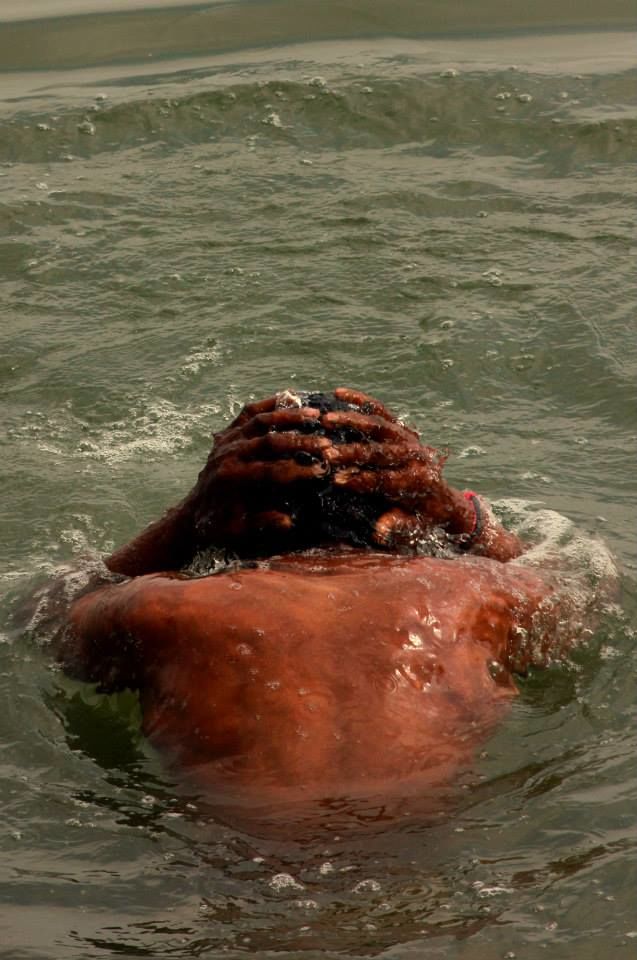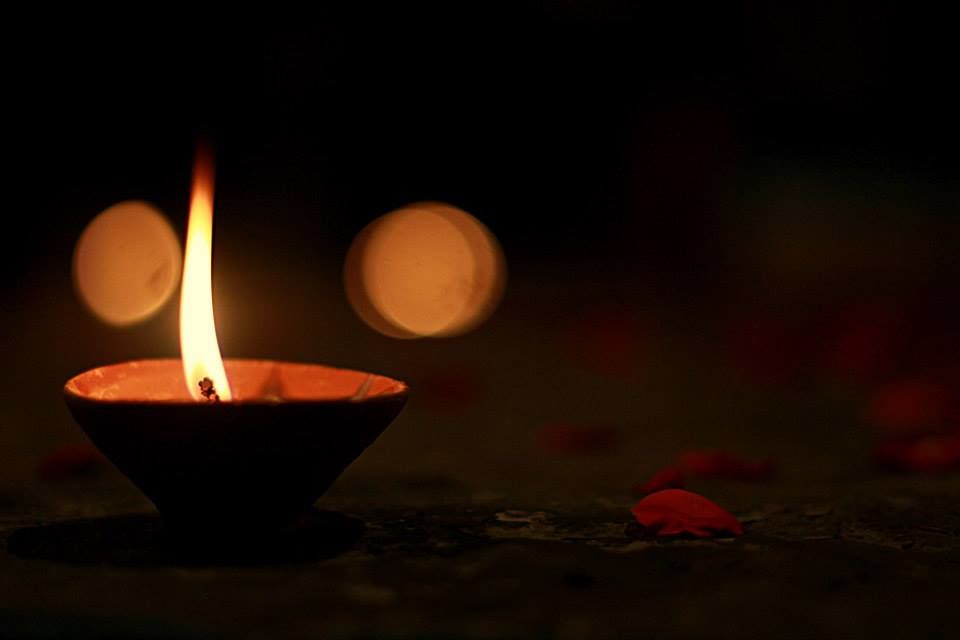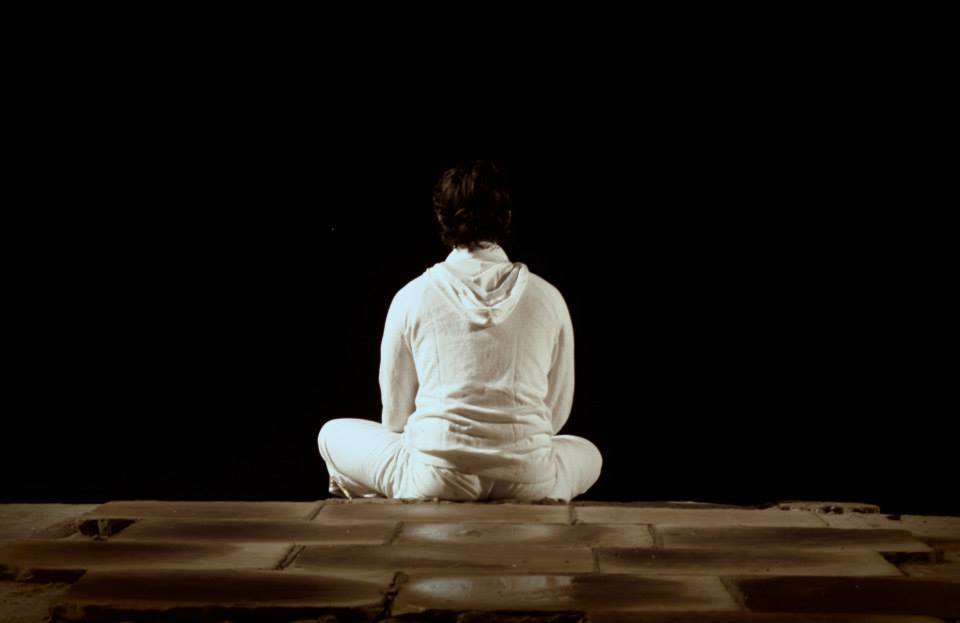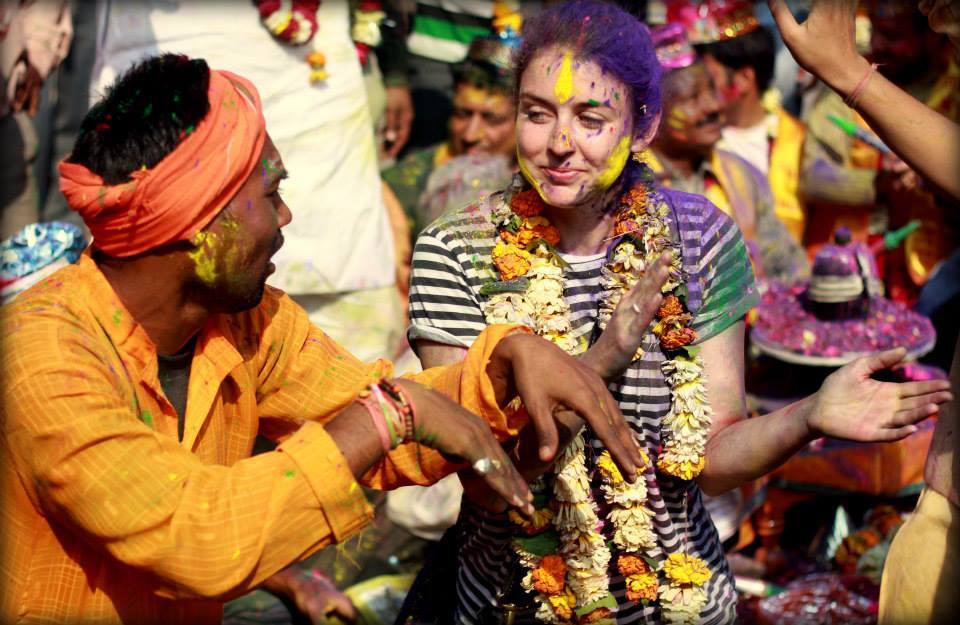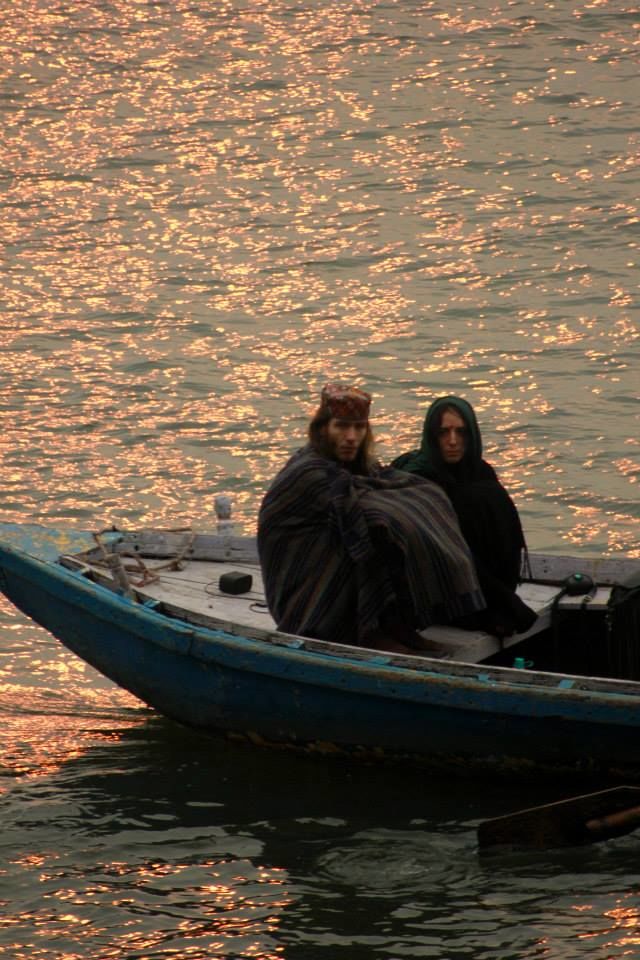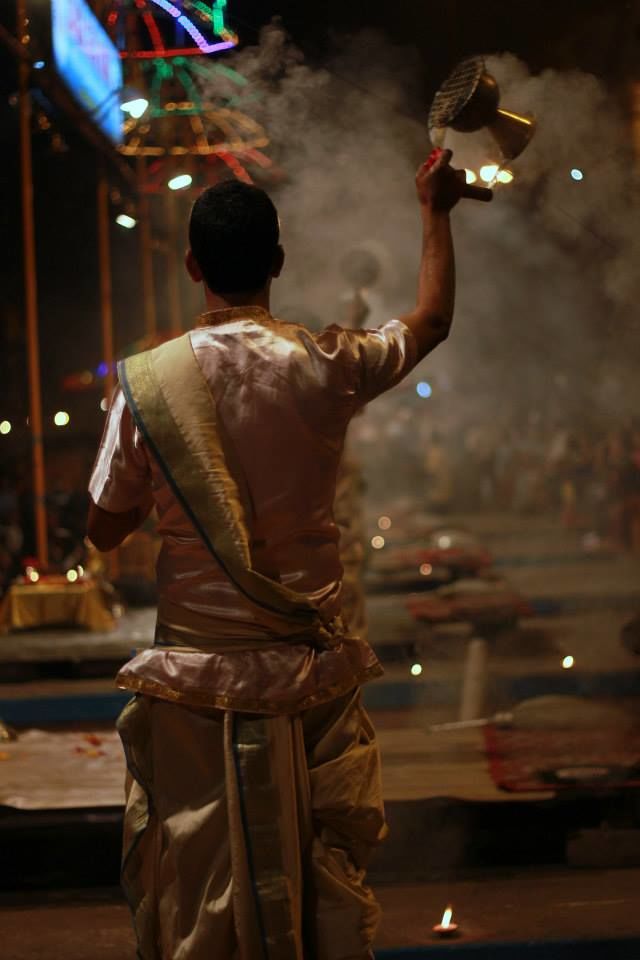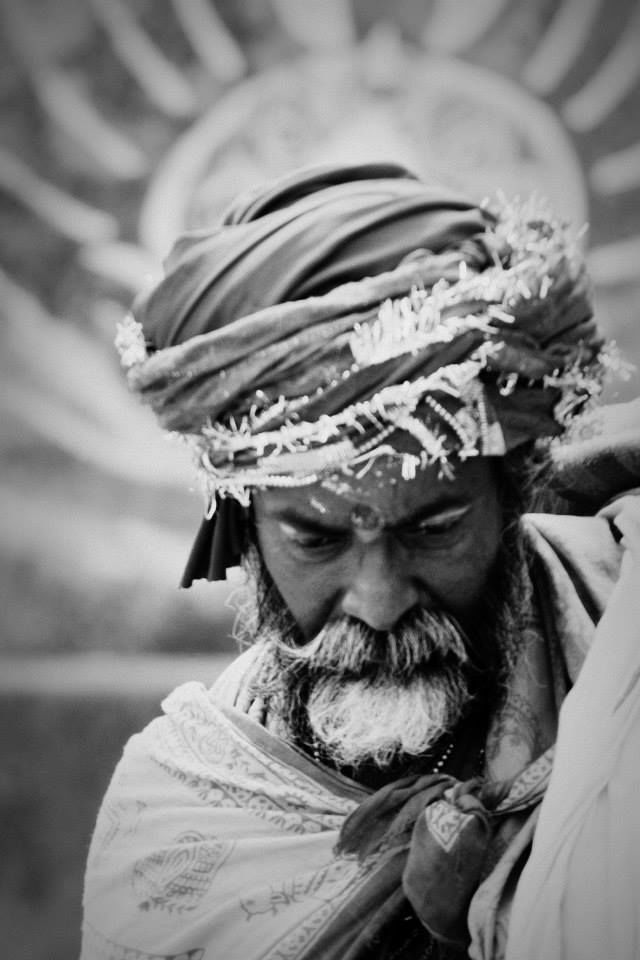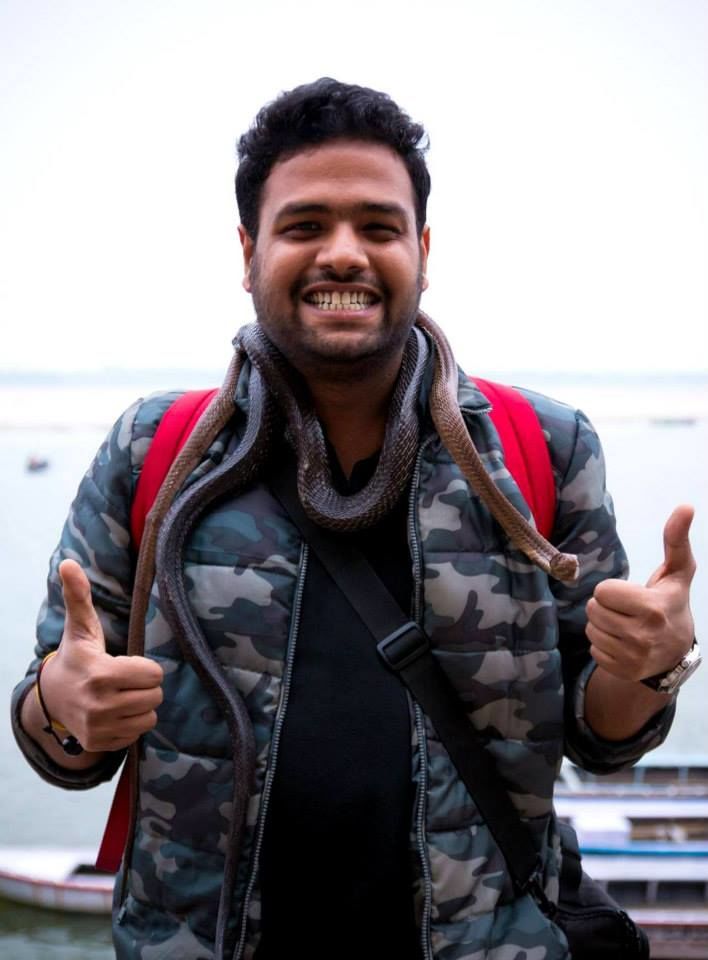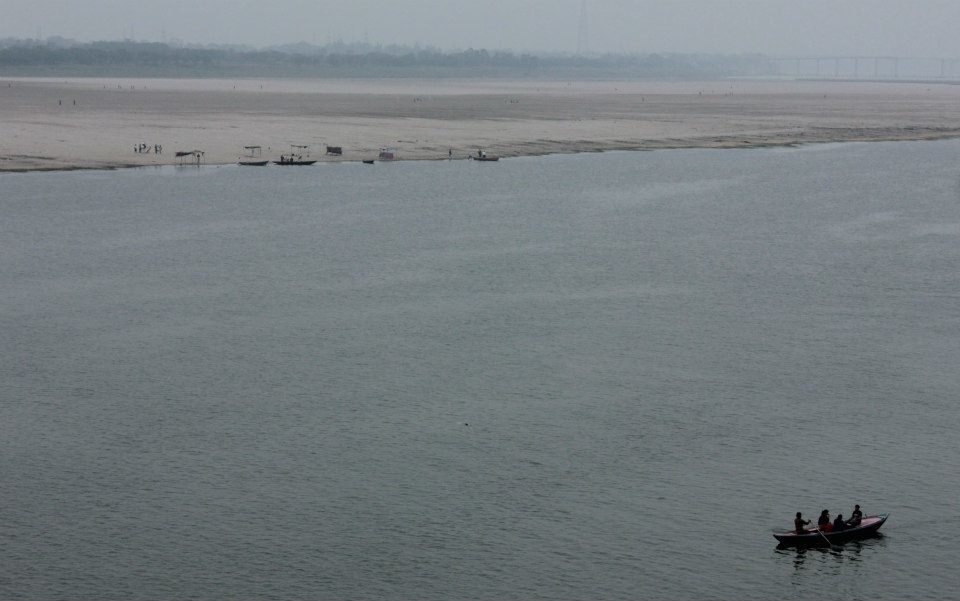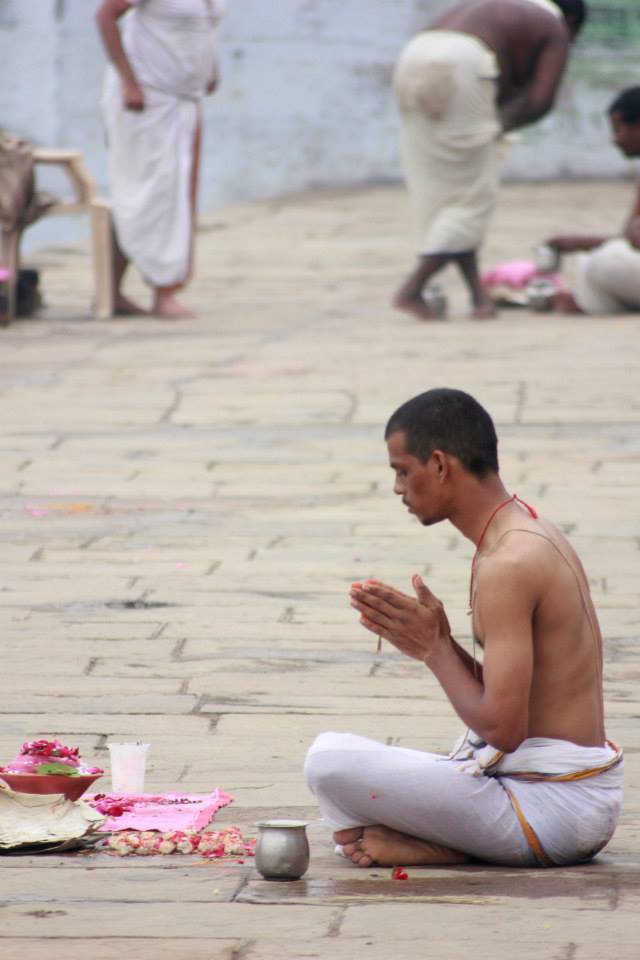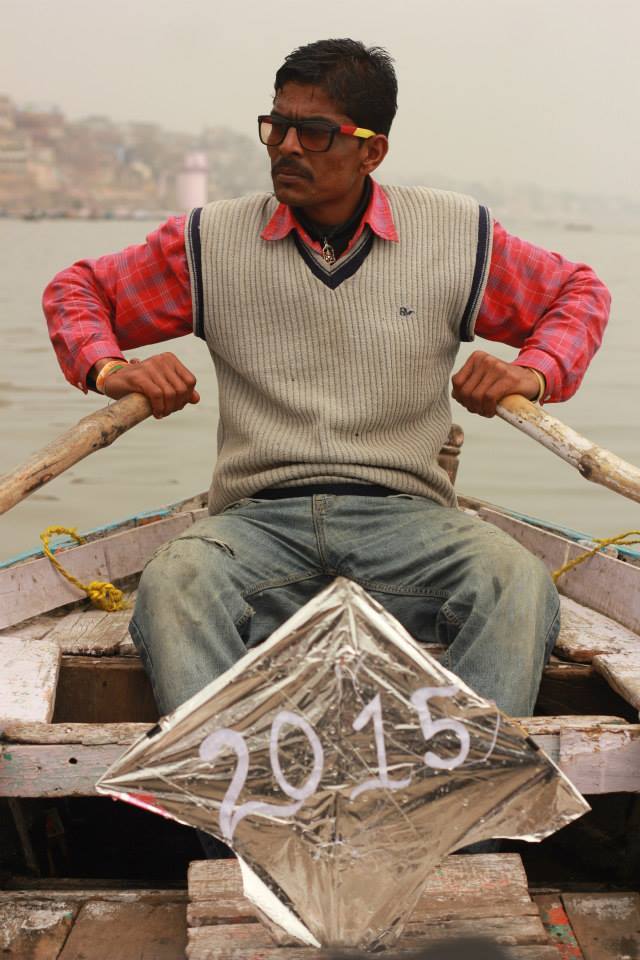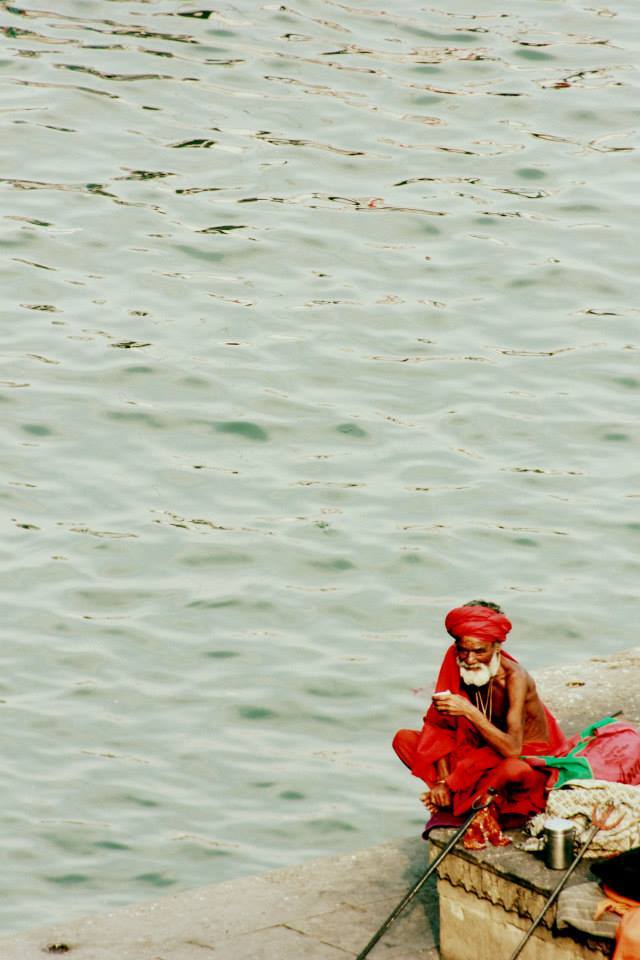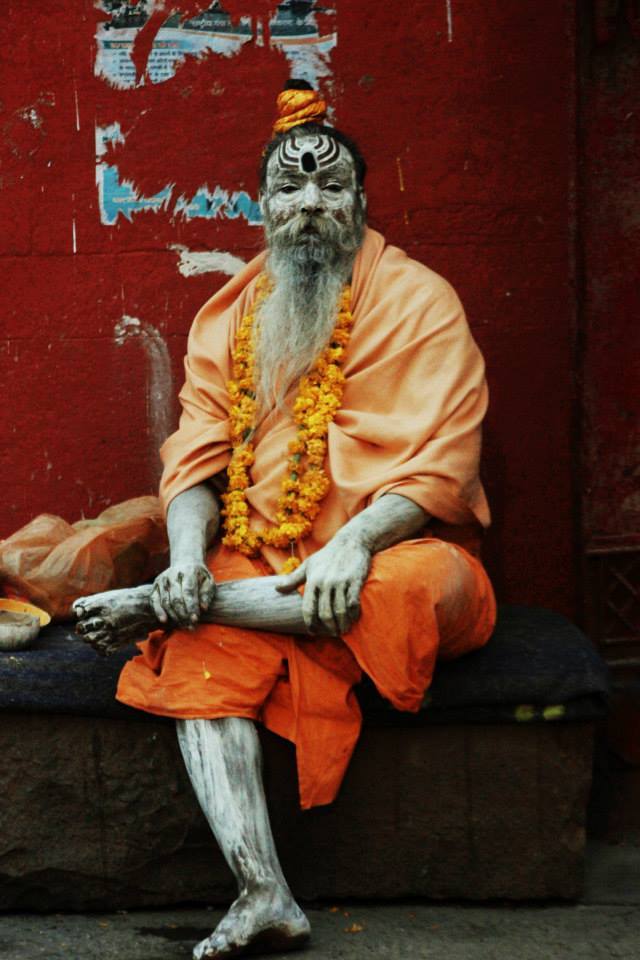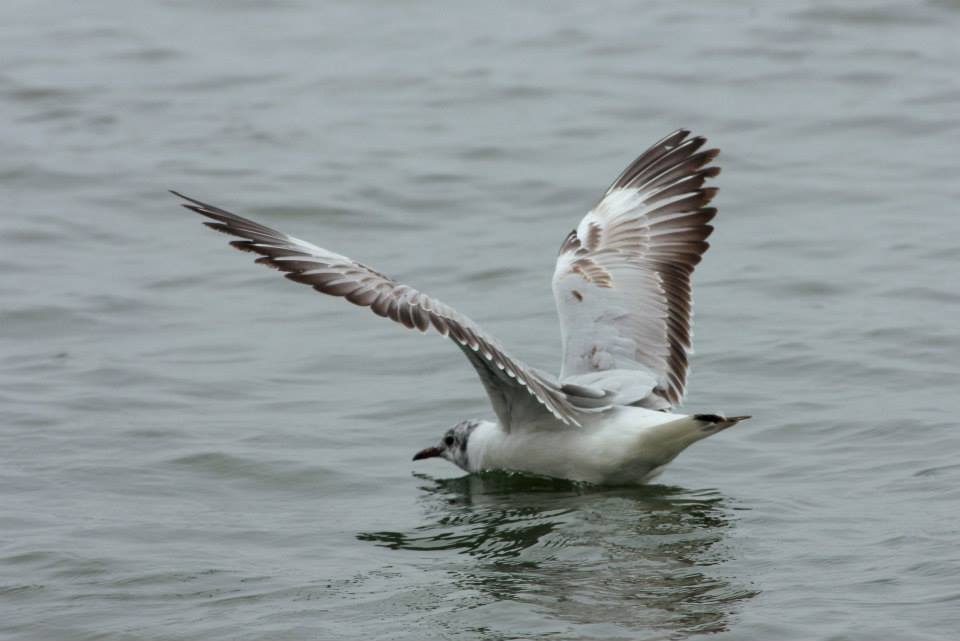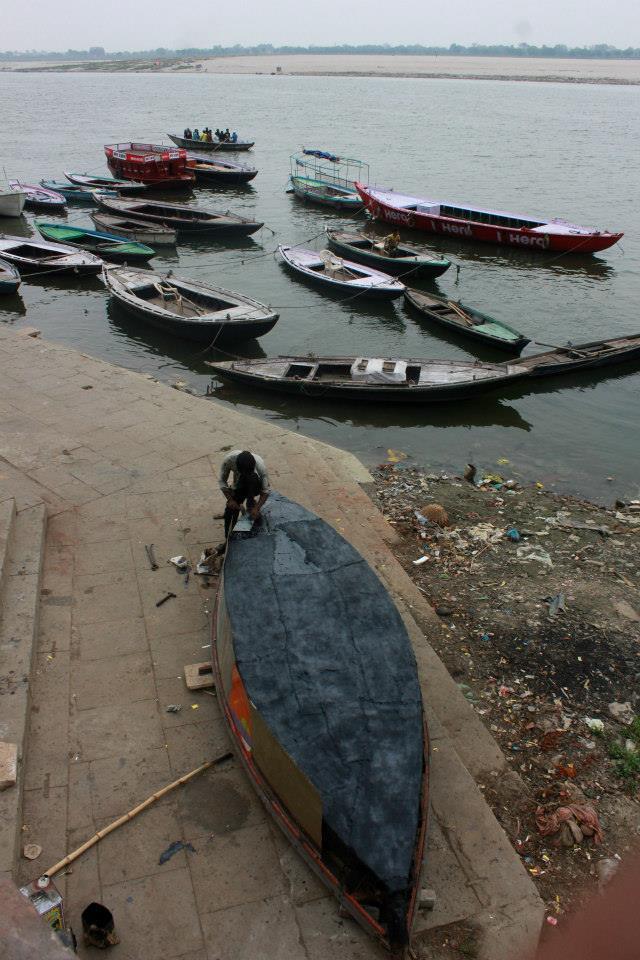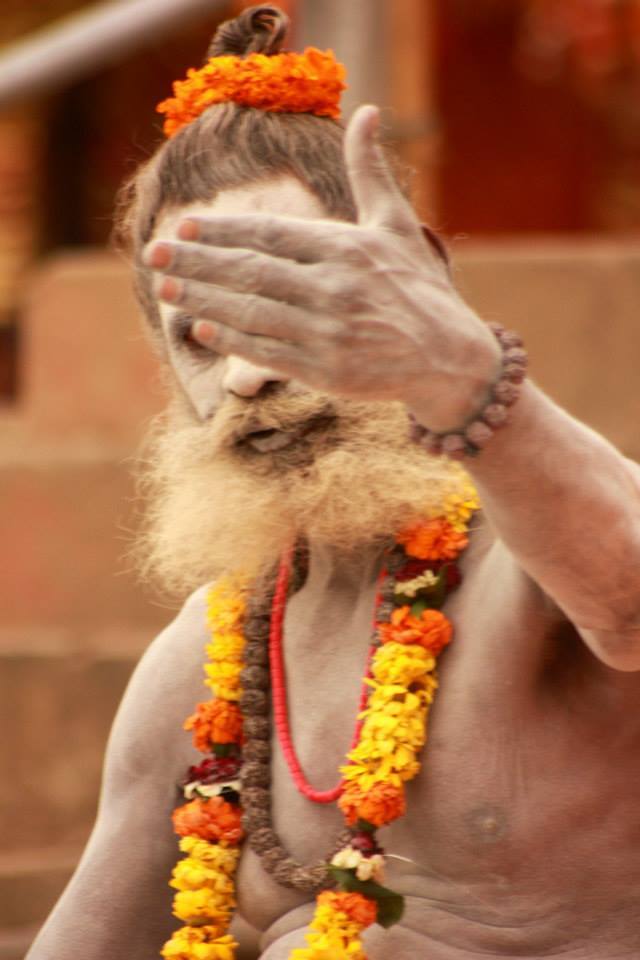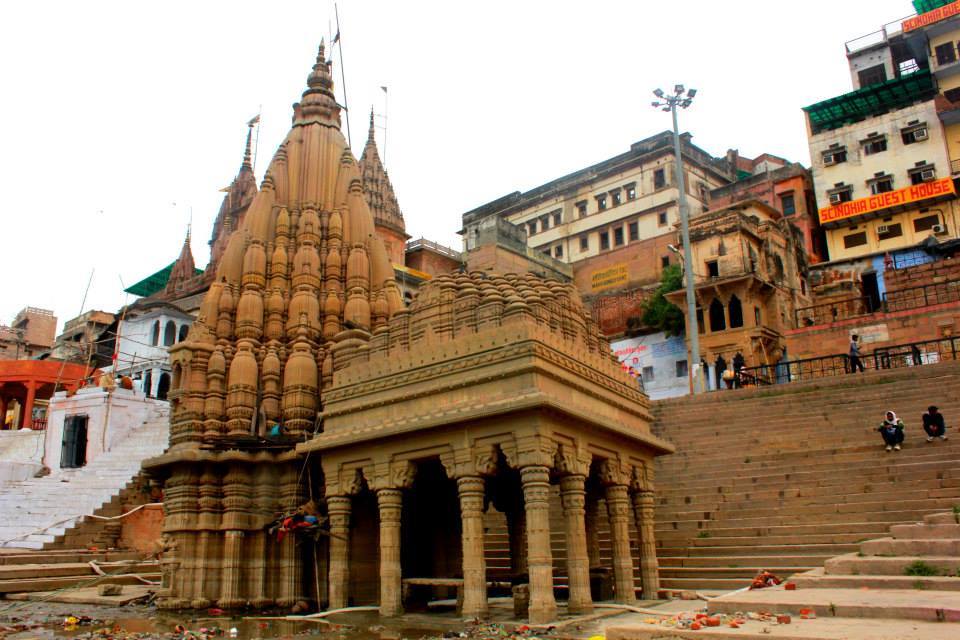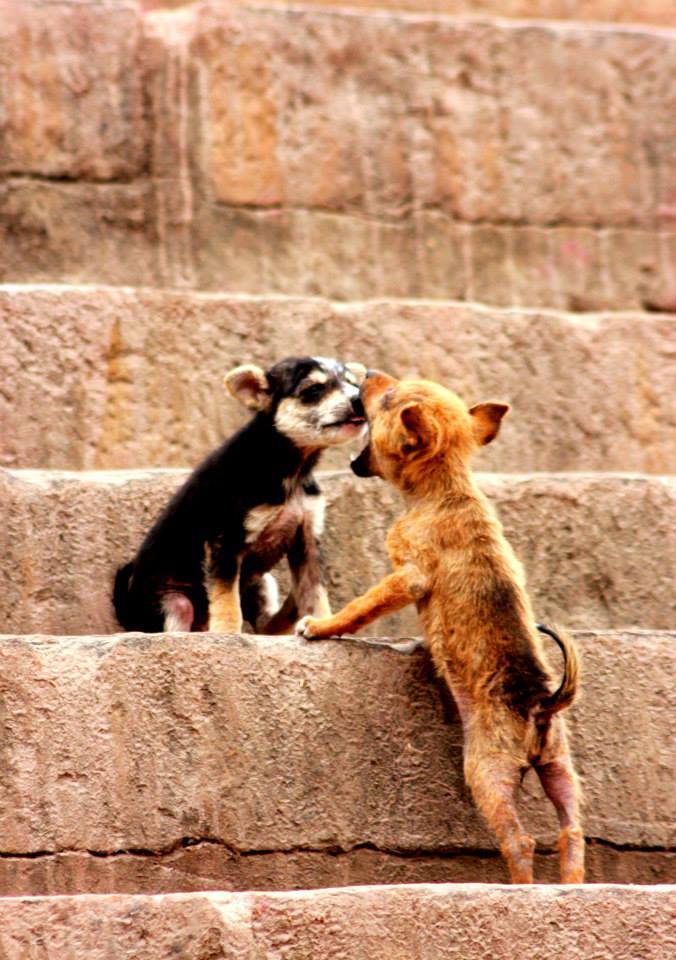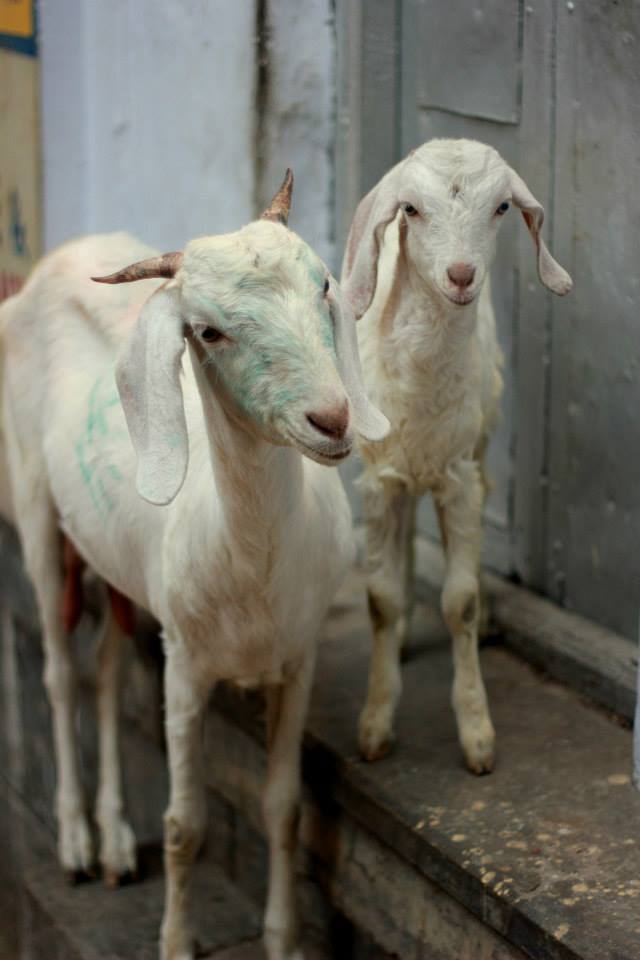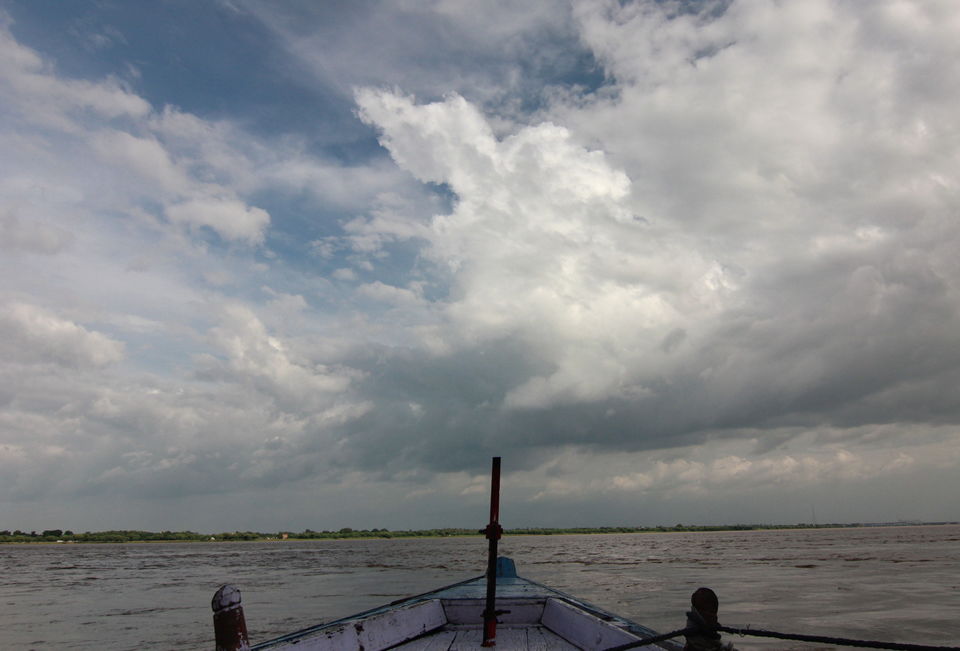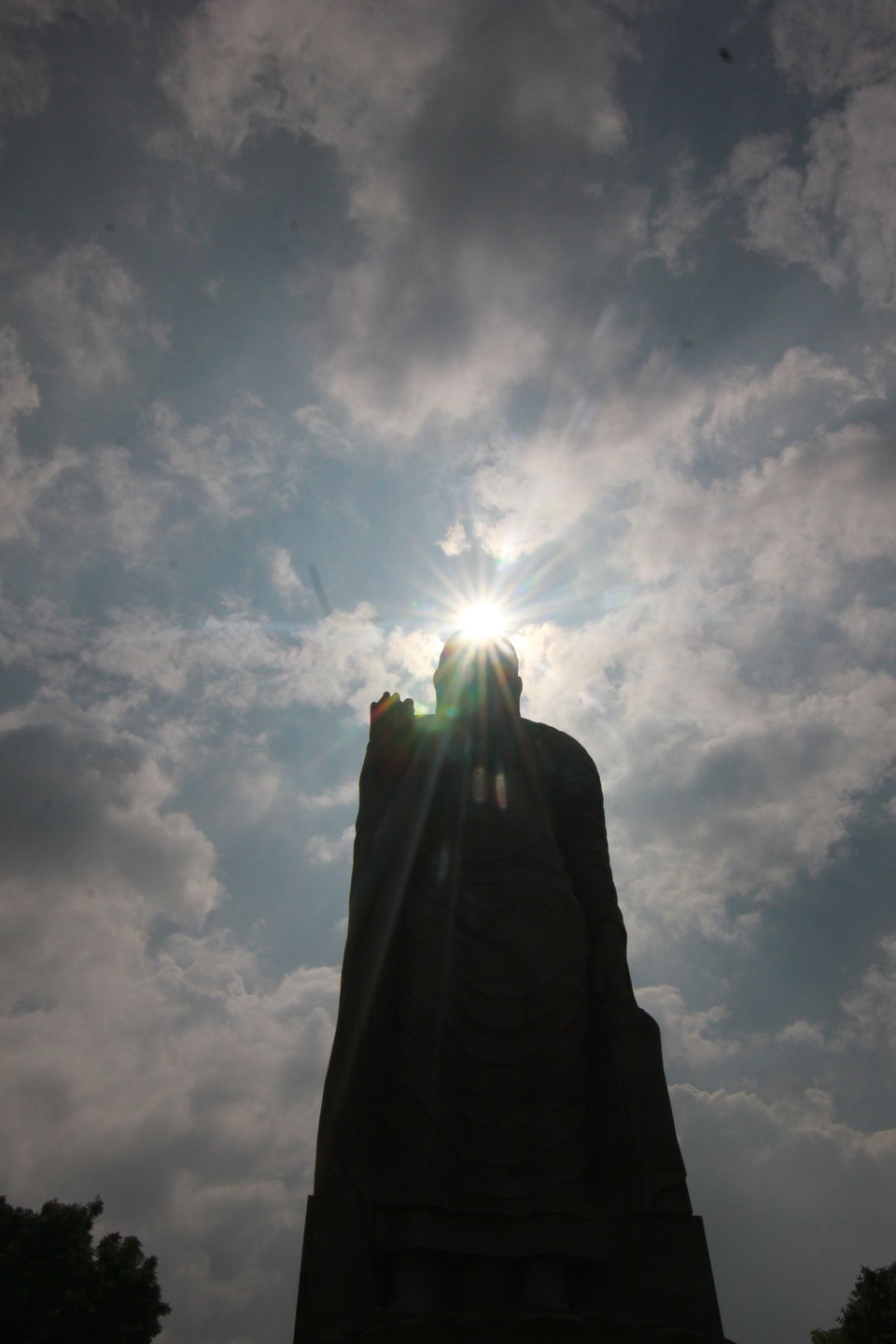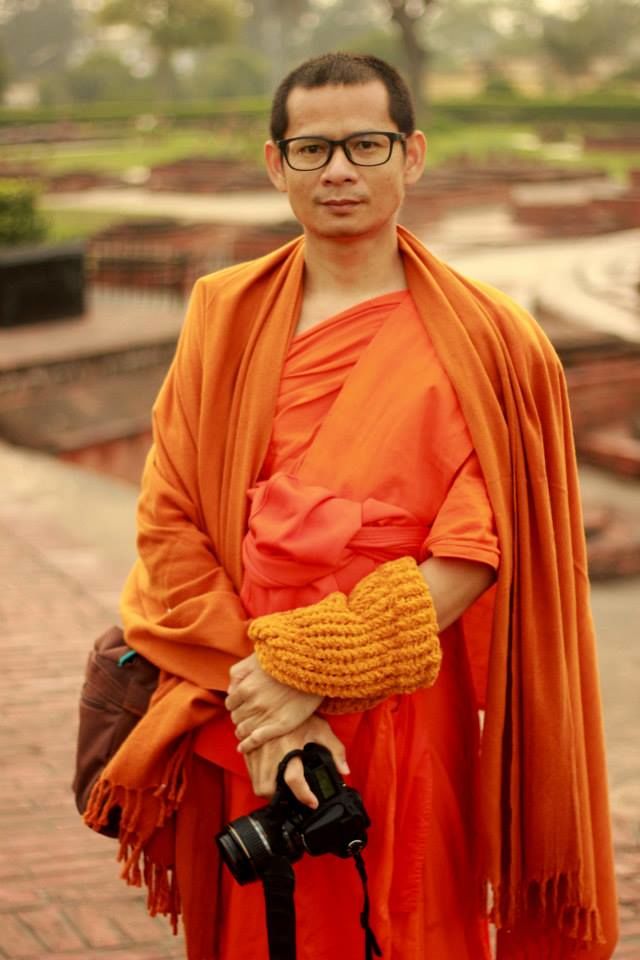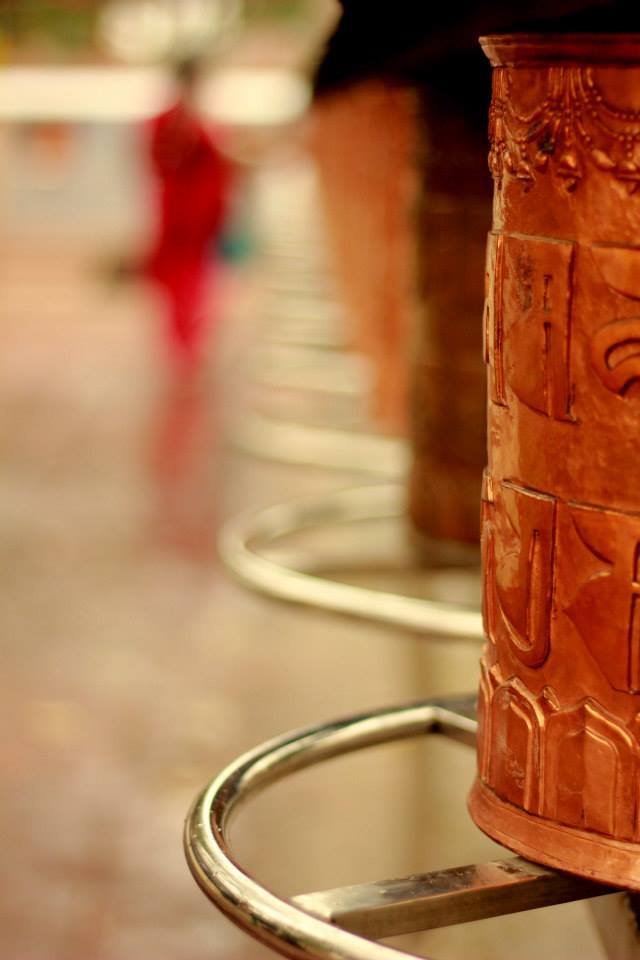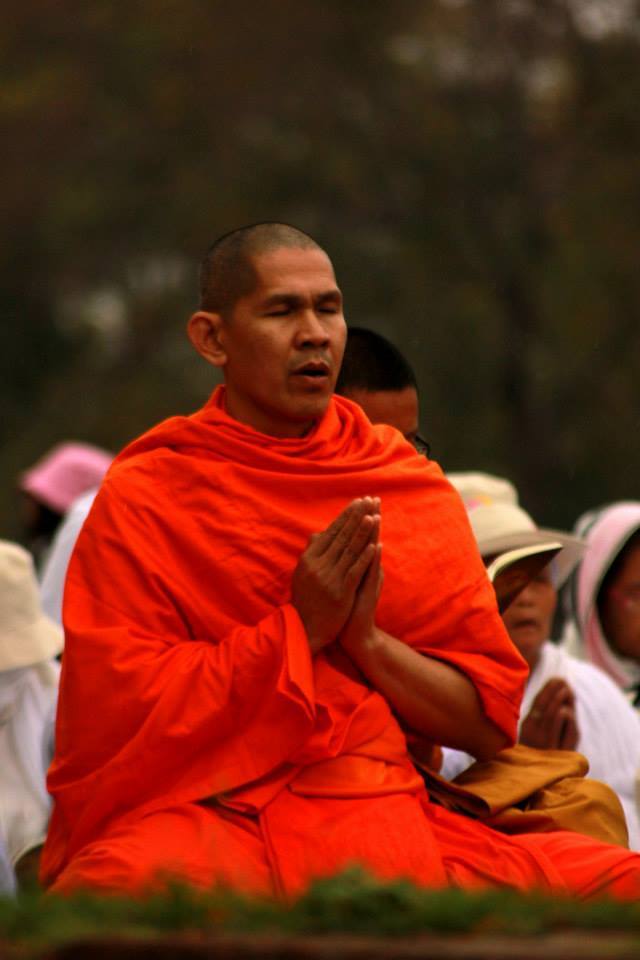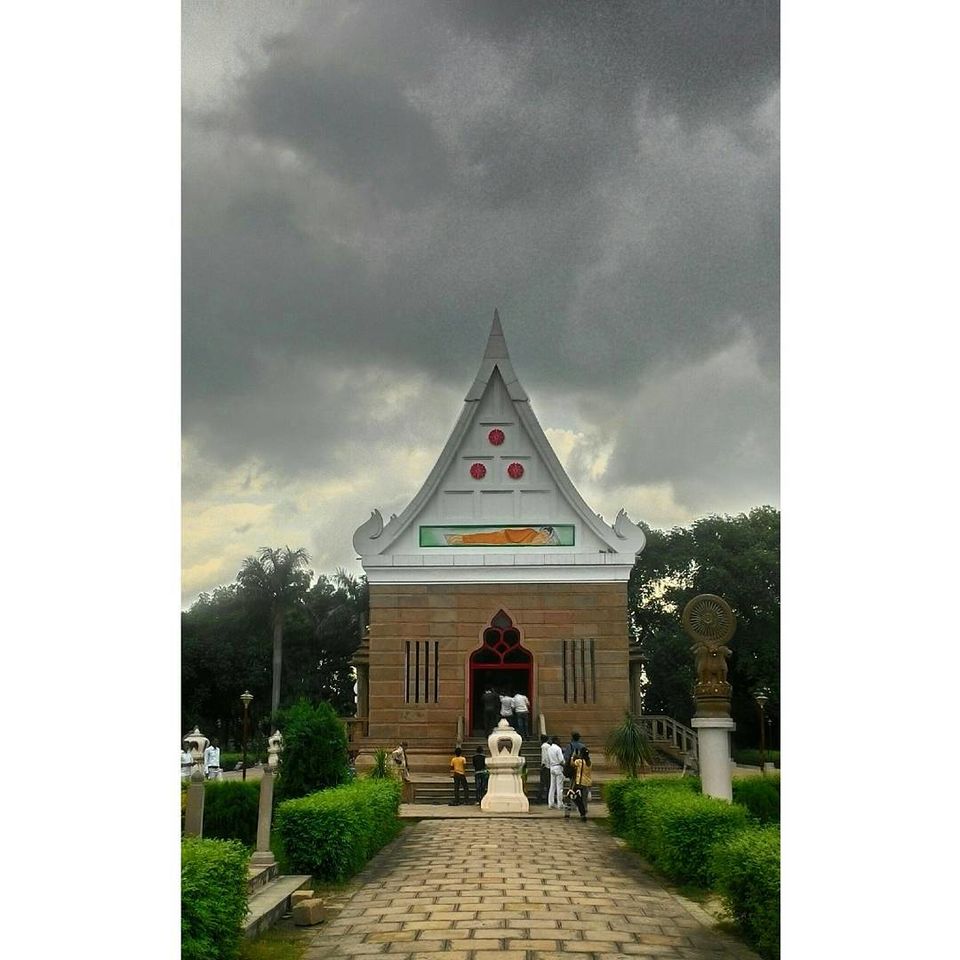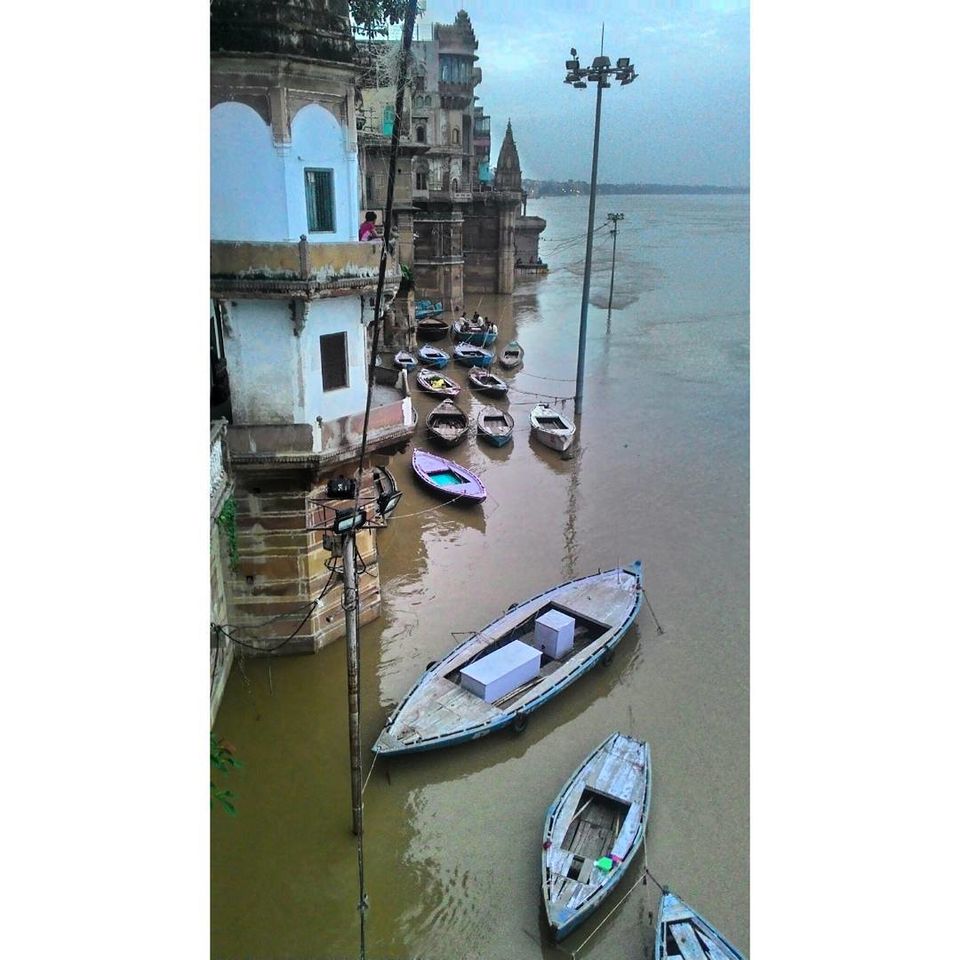 Banaras, Varanasi, Kashi, Kasika, Avimukta, Anandvan or Rudravasa. A city with many names and even more gods. Legend says that it was created by Lord Brahma to welcome Lord Shiva. It is one of the most important cities for religion indoctrinated people of India. Being a mountain person and a skeptic I was a little apprehensive about this city which is widely known for its pilgrimage value. We caught an evening train (Garibrath) from Anand Vihar Metro Station (Delhi), me and a bunch of other photographers. It was a photography tour organised by a group named as Frames Catcher from Delhi. Train journey passed by in mingling up with other folks. Thankfully, I got lucky in company and a little comfortable after finding out that we had some people in the group who have been there previously and know whereabouts of Banaras as they say 'Banaras ki galiyon me to babu ache ache kho jate hain'. I was excited to just sit by the Ganga.
We reached Banaras junction station at around 9 a.m. in the morning and took a taxi from station to go towards the ghat area, it's just 4.5 kms away from the station. During that journey Banaras felt just like any other pilgrimage city that I have traveled to, same hustle and bustle, peace amidst chaos. There are plenty of hotels on the way and you can either choose to take a room in the city or you can enjoy the beauty of Ganga by taking a room near the ghat. The taxi drops you at a distance of around 1.5 km from the Dashashwamedh Ghat, after that you have to walk towards the ghat. When you're walking through the streets of Banaras you have to adjust your ways to make room for people of Banaras who are engrossed in their daily chores. After reaching the hotel (Palace on steps at Rana Mahal Ghat), I took a moment for myself and went to the balcony of the room. It had a view to die for (see the pictures!) with grand Ganga in the front and bird's eye view for every ghat (84) of this mythical city called Banaras, from the hotel there were steps leading down towards the ghats. I felt the connection then and there, which this city offers to each and every individual.
In the evening we all went down to the ghat and dispersed ourselves in different directions. I remember when I was sitting by the Ganga and looked back at the grand structures near the ghat, it felt like time travel seeing the architecture and imagining the Kings living at this city in ancient times. Imagining the times before industrial revolution, when there were no city buildings and the trees were everywhere, when the sky was deep blue and everyone breathed a clean air, when the water was crystal clear and fruits laid everywhere, when nature's music played and knowledge was shared everyday. During the reign of Buddha, Buddhism was founded here at around 528 BC when Buddha's first teaching were recorded, in a nearby town named as Sarnath, after he achieved enlightenment in Bodhgaya (The setting in motion of the Wheel of Dharma). Later on in the middle history the city on Banaras became home to some of the most famous mystics, poets and travelers (Kabir and Ravidas). When I returned back from the flashback it was dusk already.
It is at this time when this city takes a huge religious turn, the Ganga aarti at Dashashwamedh ghat is one of the most famous rituals that happens everyday at dusk. People from the city and all over the globe come to witness this aarti. It is carried out by a group of priest in which a dedication is made to Lord Shiva, River Ganga, Sun and the whole Universe! Personally I am not a big fan of these rituals but it feels just about right in Banaras. The ringing of bells, air filled with sandalwood fragrance, smoke from incense, the sound of conch shell, priests dressed up in saffron and chanting Vedic mantras makes it a spectacle. We captured the aarti, had our dinner and went back to the hotel.
On the second morning, I woke up early, it rained for a while which made the weather absolutely perfect to roam around the ghats and streets of Banaras. As soon as the rain stopped I took my camera and went down for a walk. The Rana mahal ghat is almost at the middle of all ghats. I decided to cover all of the 84 ghats and went walking first towards the Assi Ghat. In the morning, the ghats are filled with priests and devotees taking the holy dip in Ganga. The 'Puranas', ancient Hindu scriptures say that the sight, the name, and the touch of Ganga cleanses one of all sins and taking a dip in the holy Ganga bestows heavenly blessings.
While walking towards Assi ghat and observing locals, I came across the ugly truth of this city and that is the sadhus and older folks in general are not very fond of 'Photographers' visiting this city. There is a feeling that we, as photographers, are taking advantage of people over there and making money off their pictures. This feeling has plagued the relationship between locals and the photographers which is deteriorating day by day. A lot of these Sadhus and priests demand for money after they notice someone clicking them. I won't even blame them as in this new age everyone wants a piece of this necessary evil commodity named as money. Anyway, that is a different conversation.
After reaching Assi ghat, I tried the famous poori kachori and jalebi for breakfast. It was a treat for my taste buds after a long walk from Rana Mahal ghat, the street food is really good and cheap in Banaras. Having my stomach full, I decided to take a boat ride from Assi Ghat to Rana Mahal Ghat. The boats are available for hiring at very cheap fare, and it feels like a royal ride while floating across the Ganga and having another perspective to capture Banaras from. I got down at Rana Mahal Ghat and walked to the other end till Manikarnika ghat, got some good shots in between and when I was coming back to the Rana Mahal Ghat I came across this big crowd gathered at Dashashwamedh Ghat getting ready for pre holi celebrations, it was being covered by India TV. I took my camera and entered the crowd, the holi celebration was surprisingly very interesting. The locals were singing their lok geet and celebrating Holi by throwing colors in the air and I think my camera also played some holi at this event. After spending a while at Dashashwamedh ghat I was walking back to the hotel when a kid out of nowhere came to me and said 'Kashi Vishwanath mandir jaoge na aaj? Aaj Ekadashi hai, bohot shubh din hai'. I wasn't that much interested in going to the temple but then this kid's words made me think, it was already around 4 in the evening and I had nothing much to do so I decided I should go. I was advised by the kid that you should leave all your belonging and then go to the temple as there will be a lot of crowd today at the temple. I went back to the hotel, picked up just Rs. 100 and left everything else in my room. I was still in a dilemma whether I should go to the temple or not as it will be flooded with devotees but I went anyway, I think it's the idea of experiencing the Holi celebration in the narrow streets of Banaras is what attracted me. Kashi Vishwanath temple is one of the 12 places in India which has Jyotirlinga of Lord Shiva. Vishweshwara jyotirlinga has deep significance in Hindu mythology.
It's just 1.5 kms away from the hotel, so I went walking. Without the camera, the phone and other belongings I felt a different sense of freedom and entered the narrow streets of Banaras that lead to the temple. It was crowded with devotees (due to Ekadashi falling near Holi) from different parts of India waiting in a long queue, chanting 'Har Har Mahadev', 'Bum Bum bhole' and spilling gulaal all along the lanes that lead to the temple, I could see some foreigners too. It was a deep spiritual connection and this feel of Holi which made me stand in a queue that was around 200 meters from the temple. I remember kids coming up to people standing in the queue and offering us Bhang filled glasses and giving us gulaal to spill in the streets, I had two or three glasses of Bhang which made my way towards the temple even more surreal. I started chanting along with people, covered in different colors of gulal I finally entered the temple. The temple has a golden dome shining brightly and adding beauty to this holy place. I had the darshan of jyotirlinga and went back running towards the exit as the inside of the temple was overcrowded and you could not stand without stepping on any other person's foot. It was definitely a sense of accomplishment after having Bhang and living this experience which I will remember whole of my life. I went back to the hotel fully covered in colors and giving eye balls to people on the streets (haha, I told you I like to observe people and the Bhang helped :P). It started to rain this evening and we could not cover the Ganga Aarti also, rest of the night went in reviewing the pictures we took in last two days.
Third and final day of Varanasi we went to Buddhist town named as Sarnath which is 13 kms away from Banaras and you can either take an auto or a taxi to reach there. After the crowded streets of Banaras, Sarnath was definitely a pleasant surprise. It is a very peaceful place with different Buddhist related places to visit as it was home to Gautam Buddha when his first teachings were recorded and passed further onto next generations. At Shanti stupa, monks gather to meditate and chant together. Sarnath experience was very different but it was Banaras that had a deep impact on me!
Next day we took a train back to Delhi, I was taking back with myself a connection which will keep calling me back to Banaras again and again. If you are looking at this city in an analytical way then you won't find it much appealing but if you look deep enough then this is a magical city where your soul comes back to life! It is a city which gives life to the living and salvation to the dead. I went back recently during monsoon and will be visiting again during Dev Deepawali. Har Har Gange!