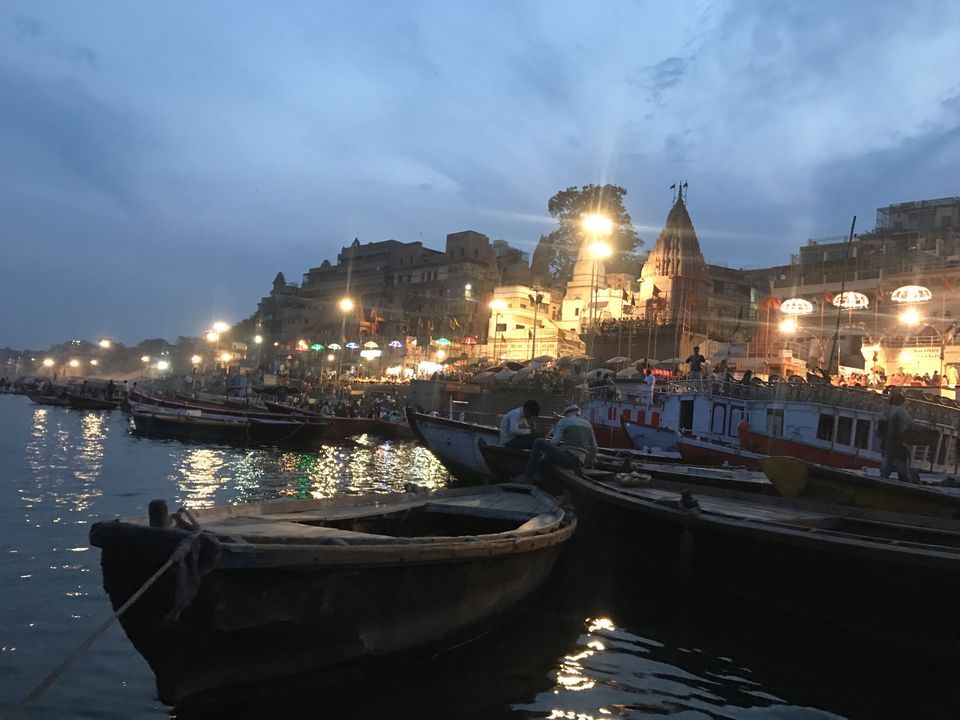 An ancient city of ghats along the river Ganges has its uniqueness in the people, colours, temples and its air. The city carries its history in the depths of the river flowing through. So much known and heard but still a lot unexplored. Untangling alleys, crowded places, chanting sadhus, silk weavers, ganga aarti, aroma of local delicacies leave you enchanted when you walk through the city.
We decided to take a short break from the bustling city lives and visit Varanasi (as it is called now) over next two days. The moment we landed it seemed to us like any other small city airport, not much crowded as frequency of flights is quite less. But the moment we took Ola cab (yes, they serve there) to our hotel which we had booked on Mir ghat, an amazing unforgettable journey started. After a short while our driver started opening pages about the city who though loved his birth place but was not much happy with the fact people are migrating towards it from neighbouring towns and villages. As per him, it was exploiting the sacred place. He told us about the history, rituals, festivals, temples, ghats, food, silk market, toys and glass market which helped us making our itinerary.
After checking in we went out to stroll along the ghat, had dinner at a small restaurant and retired in our beds to start funfilled 48 hours. A friend of ours had given us a contact to help us roam around, on talking to him we came to know that moving around in cab/auto/rickshaw was just not possible so he offered us tripling on his bike. A bit hesitant as it is otherwise illegal, we agreed finding no other option. And so our day started at six with a quick darshana at renowned Kashi Vishwanath Temple. Even early morning, it was so crowded, rows so long and everyone carrying milk , chandan and flower to offer to the Lord. Though the present temple was built in 18th century but the original one has its mentions in the Puranas. From there we moved to Kashi Chaat Bhandar to have famous local delicacies kachori sabzi and malaiyyo. We were so full still could not abstain ourselves from having karari pakoda chaat , a hawker was setting up then. Bellies full and sleepy eyes we decided to go to Sarnath, the ride was small but took around 45 mins. There at Sarnath Museum we witnessed Lion Capital of Ashoka from which national emblem of India has been adapted. We also went to Dhamek Stupa which is of Buddhist Origin & as proclaimed marks the seat of Buddha and Deer Park where Lord Buddha delivered his first sermon after attaining enlightenment. Sarnath is home to some extensive ruins of age old monasteries, temples, museums and gardens.
After coming back we rested in our room for a while and then took ferry boat which rode us through Ghats, one was Manikarnika the most ancient and historic one where it is called if somebody's dead body is cremated there, his soul finds Salvation. All along, the boat man told us the stories of all the ghats as we cross them, River Ganges(Yes, this the only place where Ganga runs northwards...Interesting, I didnot know that too) and many more. Watching pyres burning through the Sunset was not a happy scene but leaves you thinking. Then he stopped the boat near Dashashwamedh Ghat which is the most famous ghat. Several priests perform this ritual by moving deepak up and down on a rhythmic tune of bhajans. This is the most spectacular ceremony and takes place there daily. After witnessing the ceremony we roamed around the local colorful markets at Dashashwamedh Ghat. Then we took a rickshaw and moved to Assi Ghat, which is somewhat different place from ancient, soulful Banaras. Having our Pizza at Pizzeria Cafe while watching the calmness of the River put us into deep sleep. But no, we could not just end the day, we had to try the Bhang which you get at Government Bhang Store near Assi Ghat. We reached back had our bhang and obviously next day started late.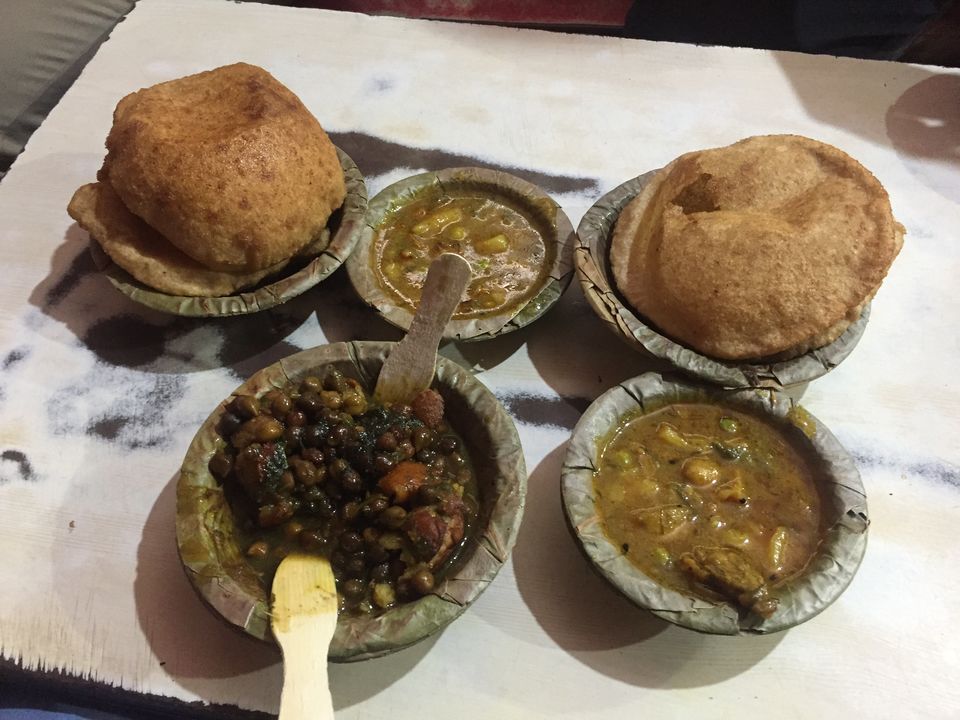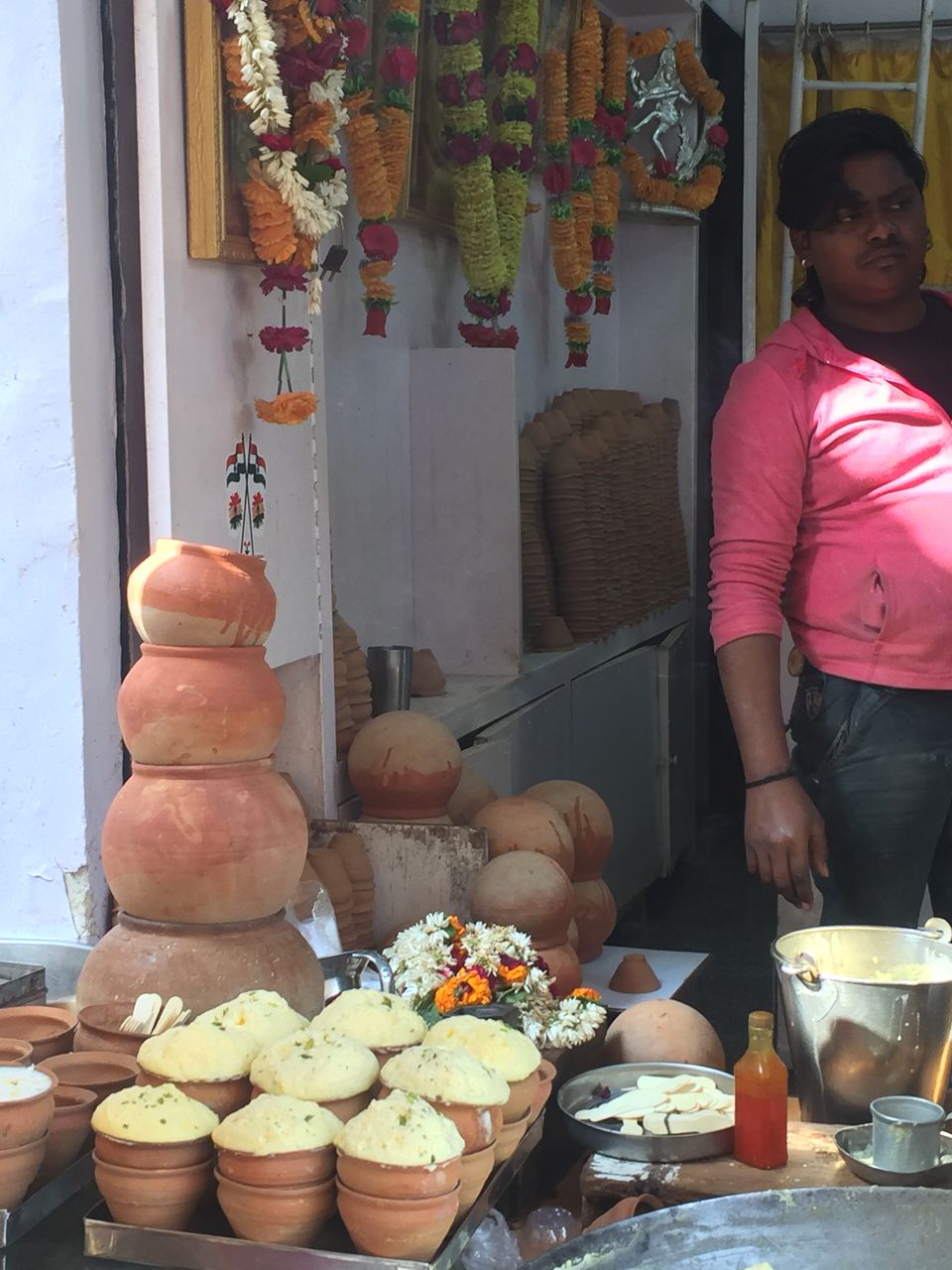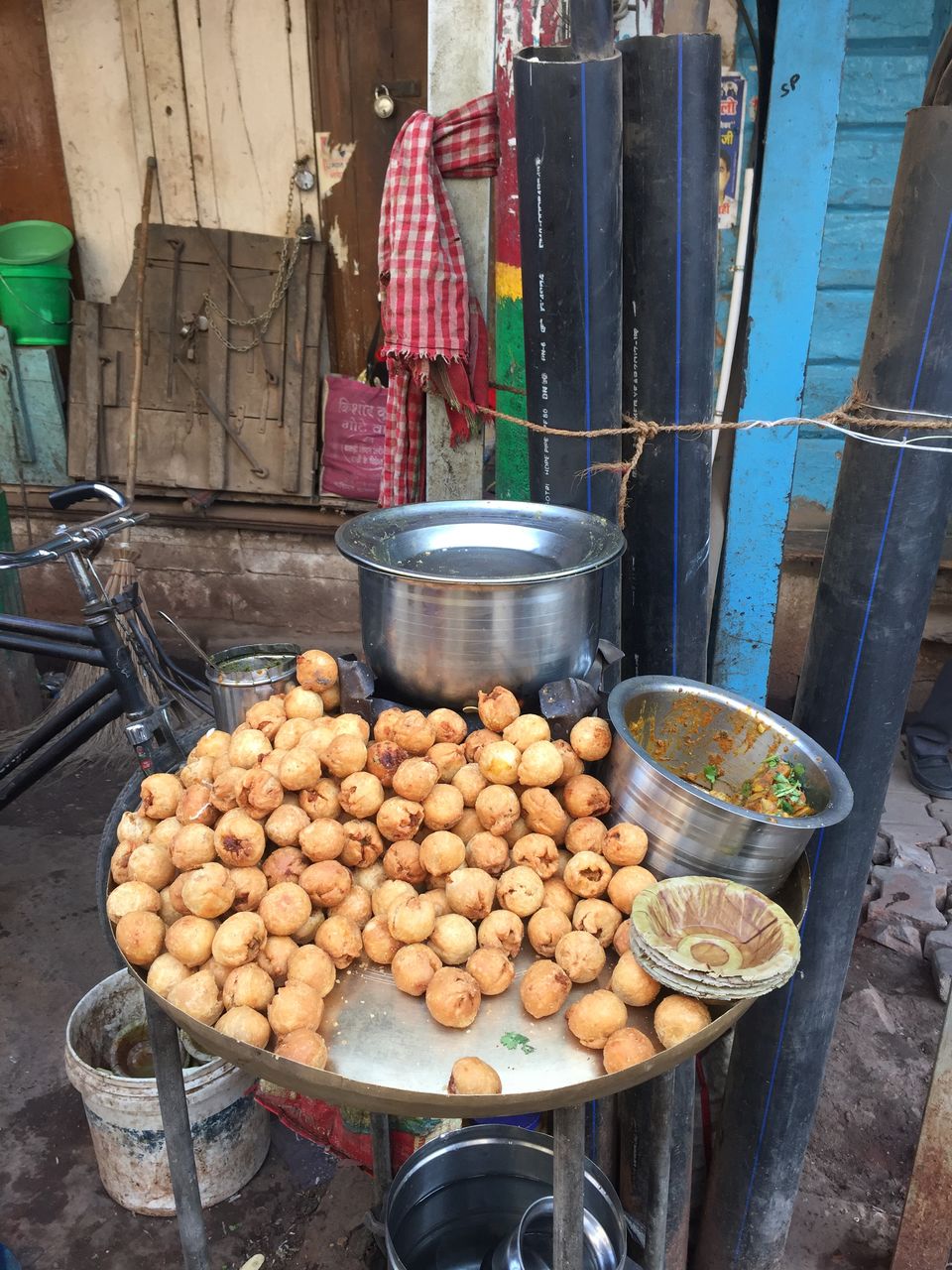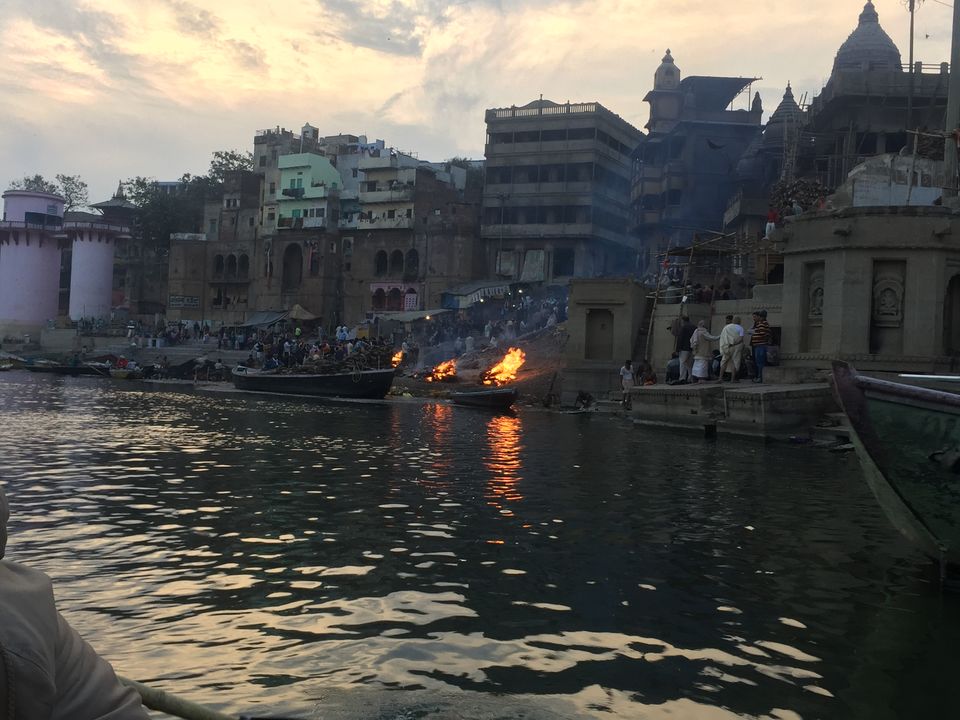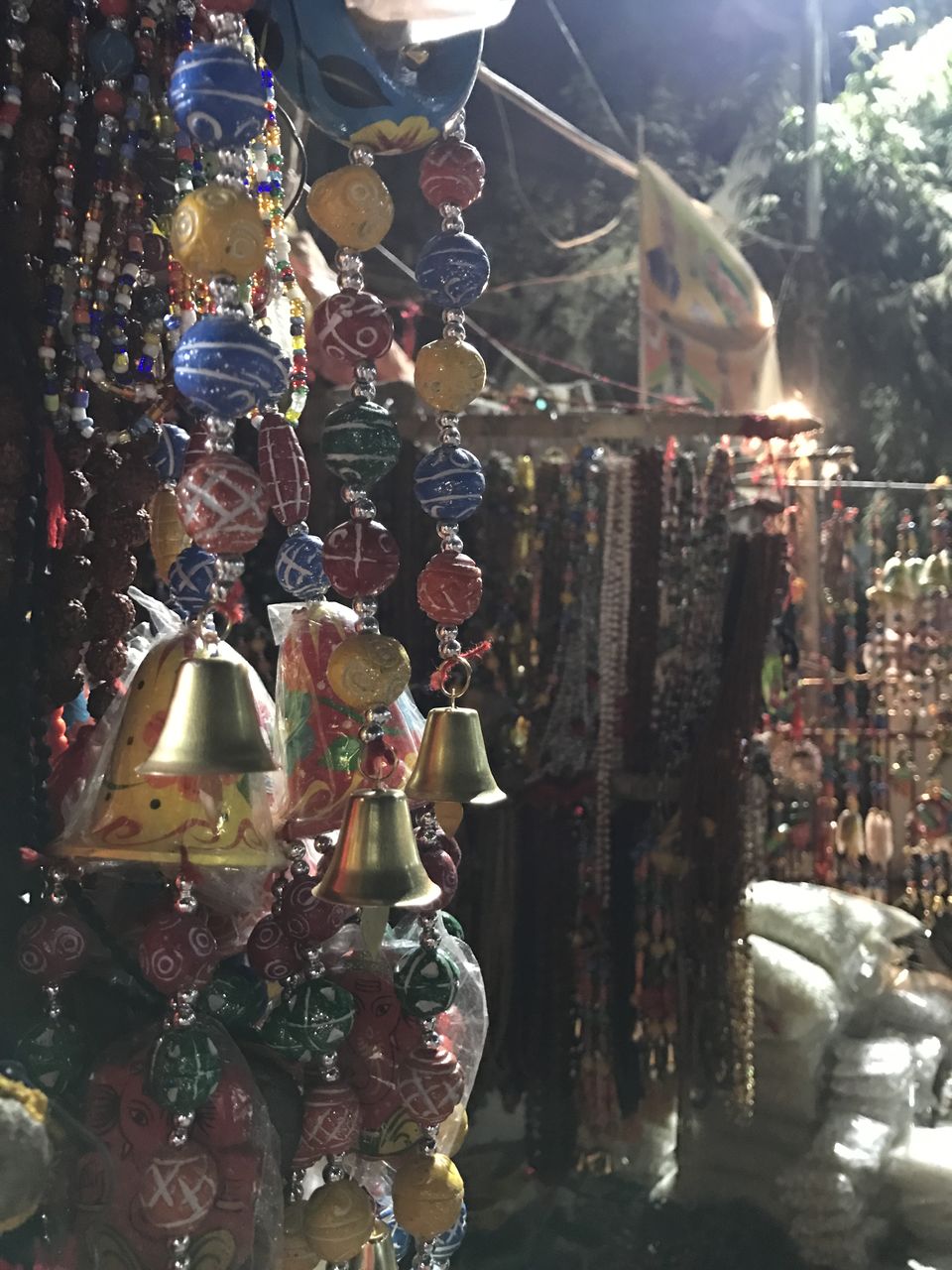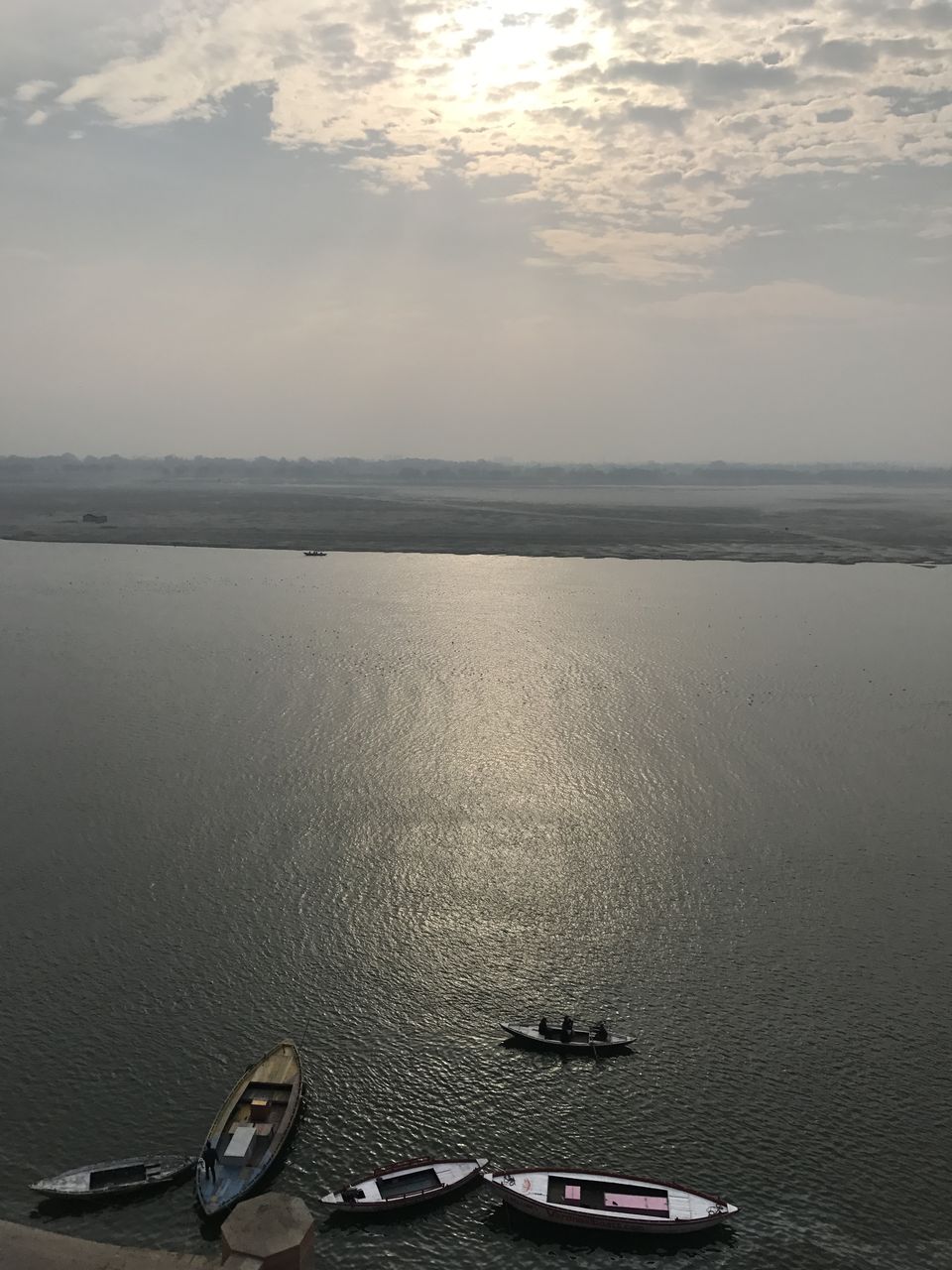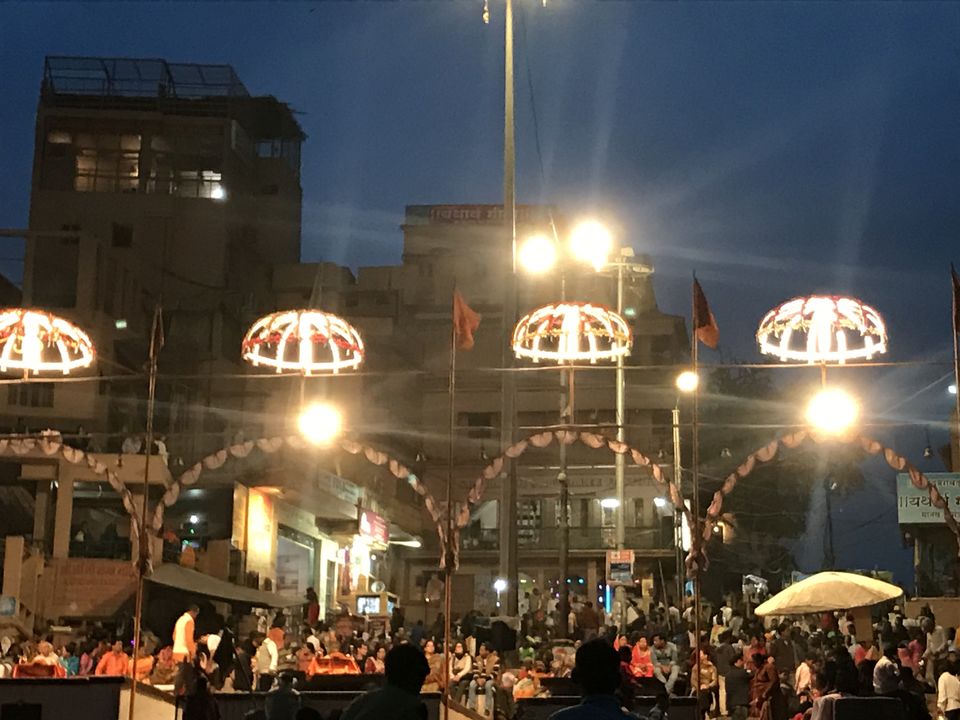 Day started with sunrise from Hotel room Balcony(obviously we missed Assi Ghat morning Arti as we had planned). Then we started for Sankat Mochan Hanuman Mandir , must try the besan ke laddoo offered as Prasad there. Again the ride amongst the bustling crowd , we went to a Silk factory and saw the Silk Fabric being made. You can shop actually directly from factories, better fabric at better price. We headed next to Banaras Hindu University Campus, a century old University just to recollect the days of Entrance Exams and fight to get into good college. In the evening, we roamed around the market , had our finally pieces of local chaat. Something which we forgot was the Banarasi Paan which we picked while on the way back to airport to catch our late night Flight. Yes, do try it when it melts in your mouth you get temporary heavenly feelings.
Banaras/Kashi/Varanasi has lots of tales, history, myths, facts, music and faith attached to it and it keeps flowing there and you got to be there to feel it.