Holy Bonanza
Varanasi being the oldest city of India, was always in my wishlist. Wishlist of my travel book,which revolves around various corners of my country. Some touched, some still not reached. Varanasi is a land of 700 Hindu temple and 87 ghats on the bank of mighty Ganga. From my very childhood I learnt that stories and folklore of India is all about its richness of culture,diversity of languages ,also dress and traditions.Well Varanasi is one of the main pillar of ancient culture of our country.out of 87 ghats of this city ,the one which attracted me the most is Dashashwamedh Ghat.
It is situated closed to Vishwanath temple. According to hindu mythology Lord Bramha created this ghat to welcome Aja aka Lord Shiva by performing Dasa-Ashwamedha yajna (horse sacrifice).
In recent time, this ghat attracts thousands of foreign tourists who are very much keen to know how ancient India looks like , how it's heritage is. I visited it during monsoon . Well in monsoon the look is completely different . As the boat ride was closed due to heavy current in mighty river Ganga , the evening aarti took place in the basement near main ghat.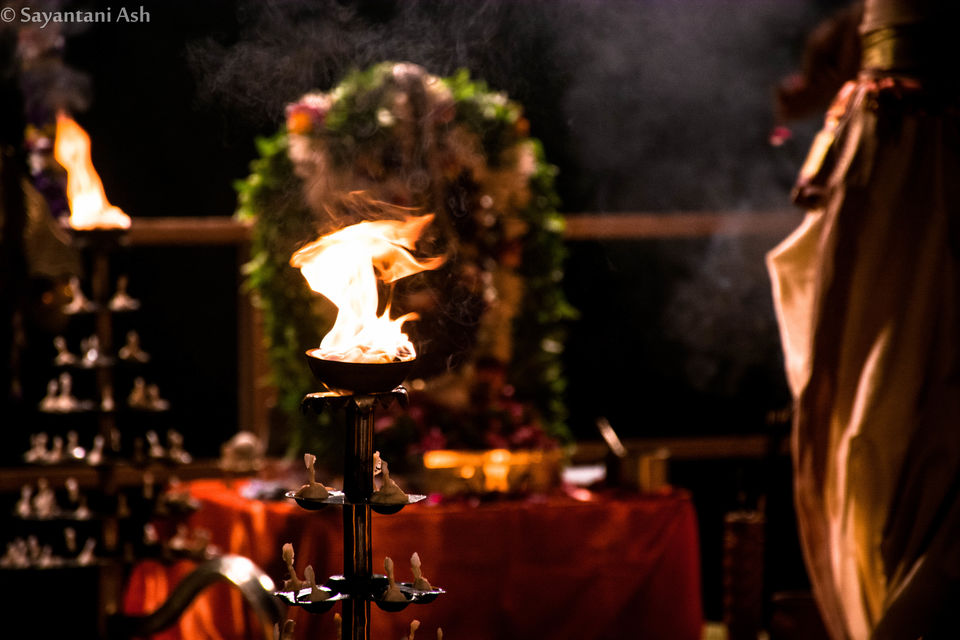 The complete experience of Sandha aarti made me spell bound. It was serene, warm and mixed with so many cultures being at a same place.The priests completed Agni Poojan and devotion is done for Lord Shiva, River Ganga , Surya (Sun) and Agni (Fire). This mesmerising experience will keep me coming back to this place again some other time and I am eagering waiting for this moment :)