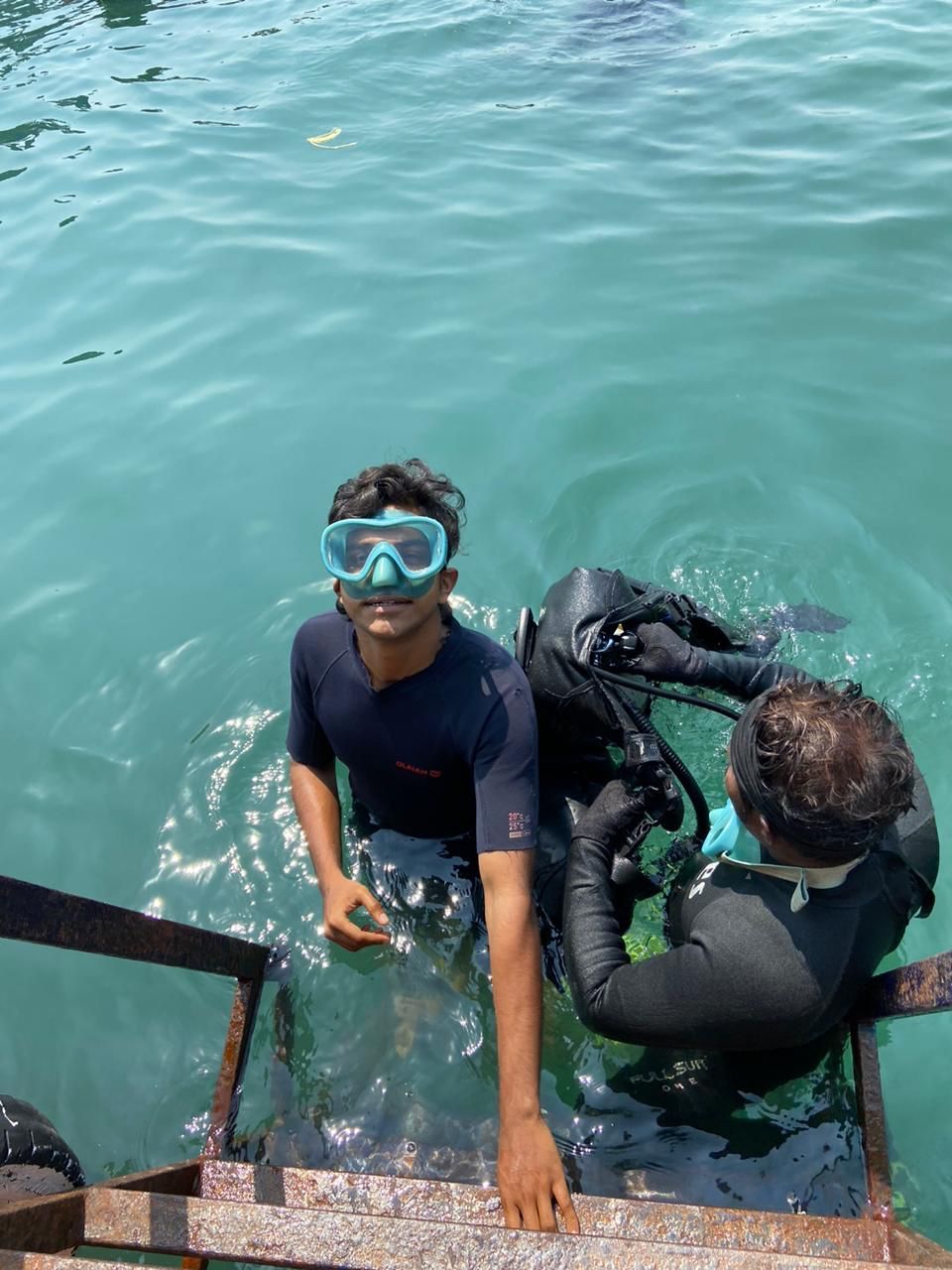 Recently, I have been through lots of lousy days. So I planned to jaunt over for a day. I have been residing in Goa for the past one year , Goa is a destination where parties and clubbing are popular. And yes, I'm a party monster, but I really don't want to continue the same thing. I then decided to participate in any water sport activity after thinking about some adventurous perspectives.
I packed my belongings and drove to Baina Beach in Vasco Da Gama, which took about 40 minutes from Panjim. The beach was clean, tidy, and a bit less crowded due to the off-season. (Goa is a destination where you can find tourist falls every time.)
Once I reached to the beach, there were a lot of operators for water sports. I randomly chose one and checked out the tariffs. There were lots of water sports activities available, but I particularly took up scuba diving to experience the real marine life.
They sailed me and the other divers out into the middle of the sea. The scuba instructor was explaining the dos and don'ts and the signs to be followed. While scuba diving, I got to experience marine life, which was a unique experience that I had never had before.
Tariff structure
Only Scuba diving - INR 700 (scuba suit non mandatory INR 200)
Scuba diving, Paragliding, Banana boat ride, Jet ski - INR 1400
And I finally got rid of my lousy days and had a happy getaway.