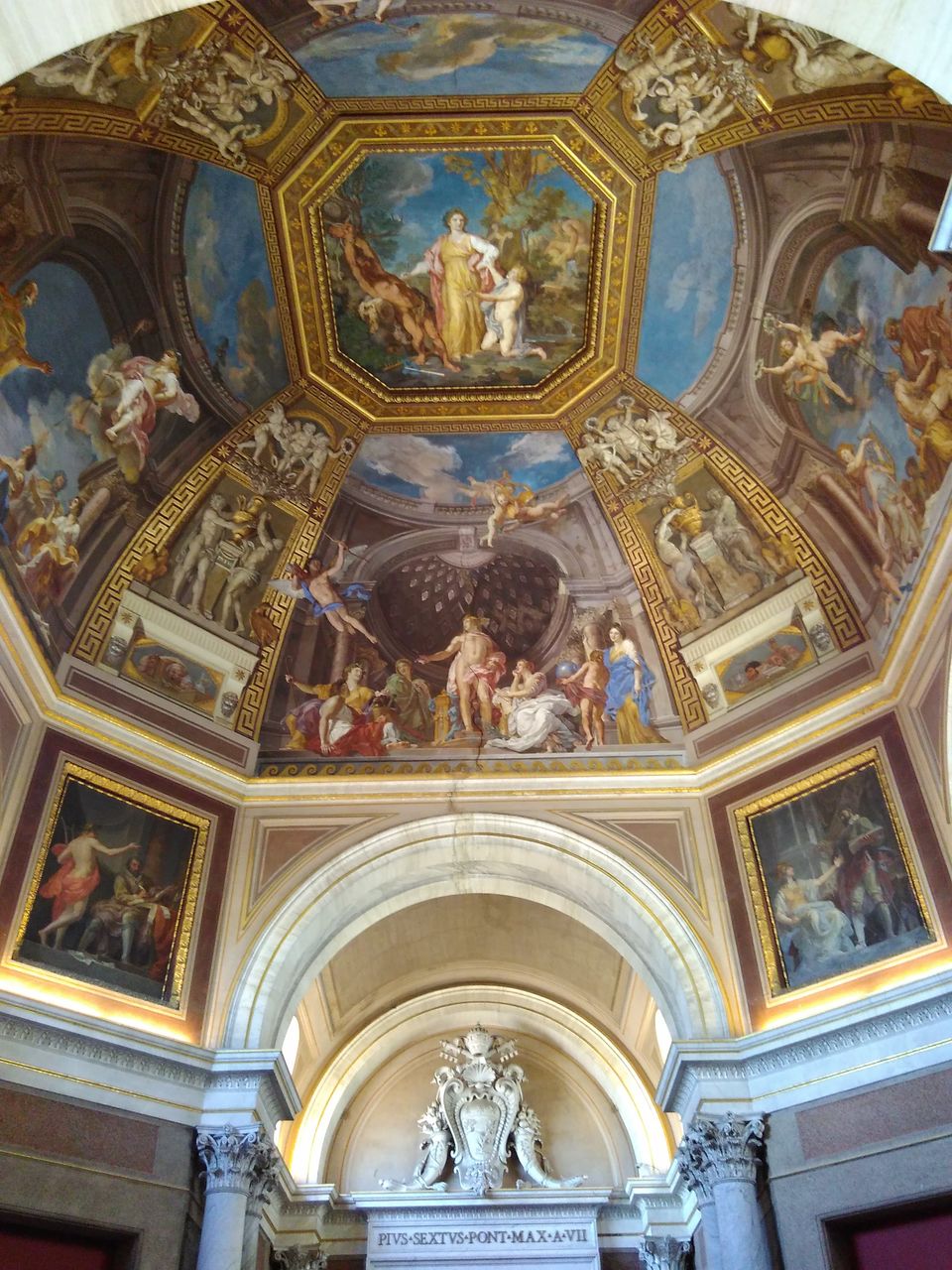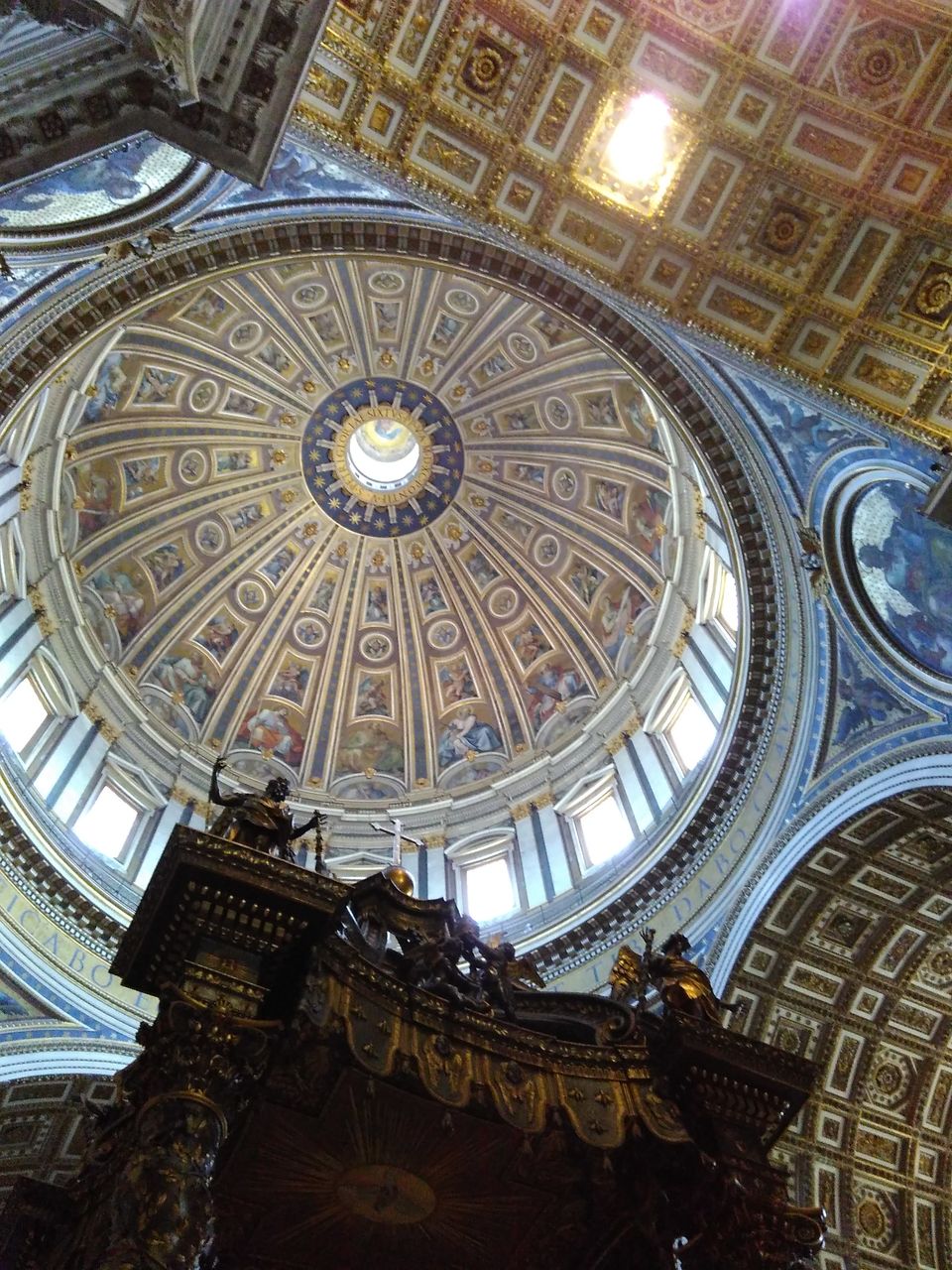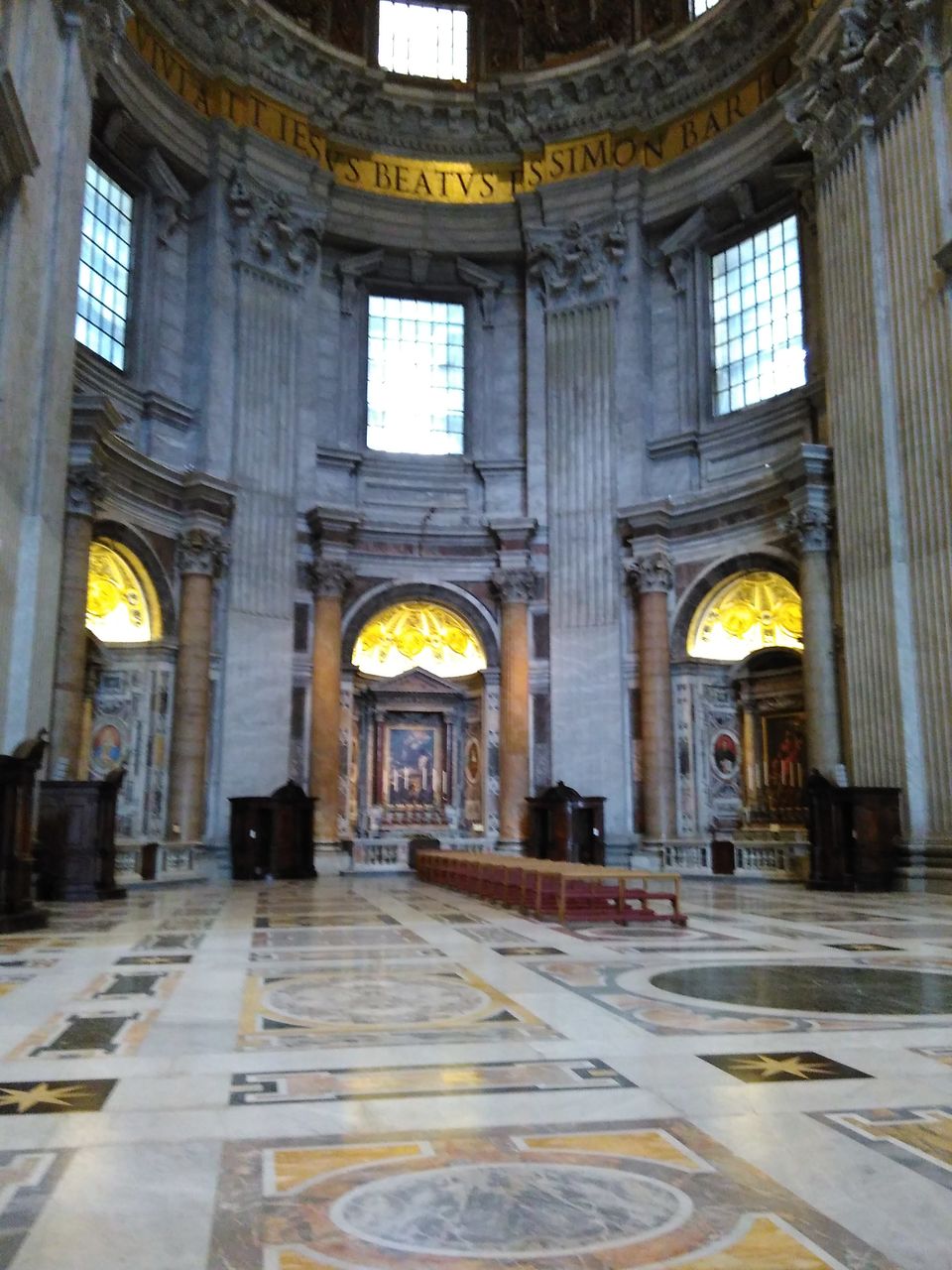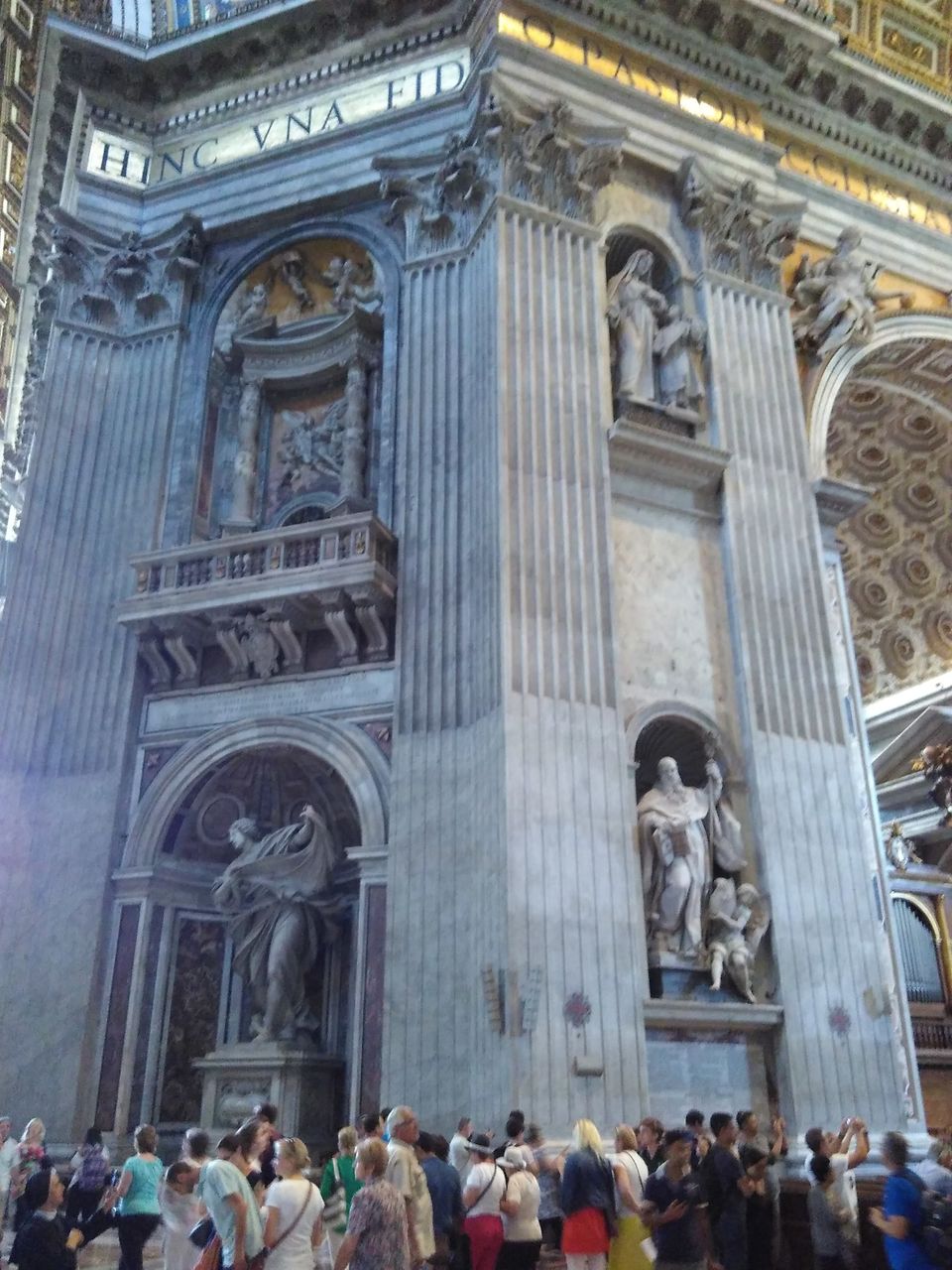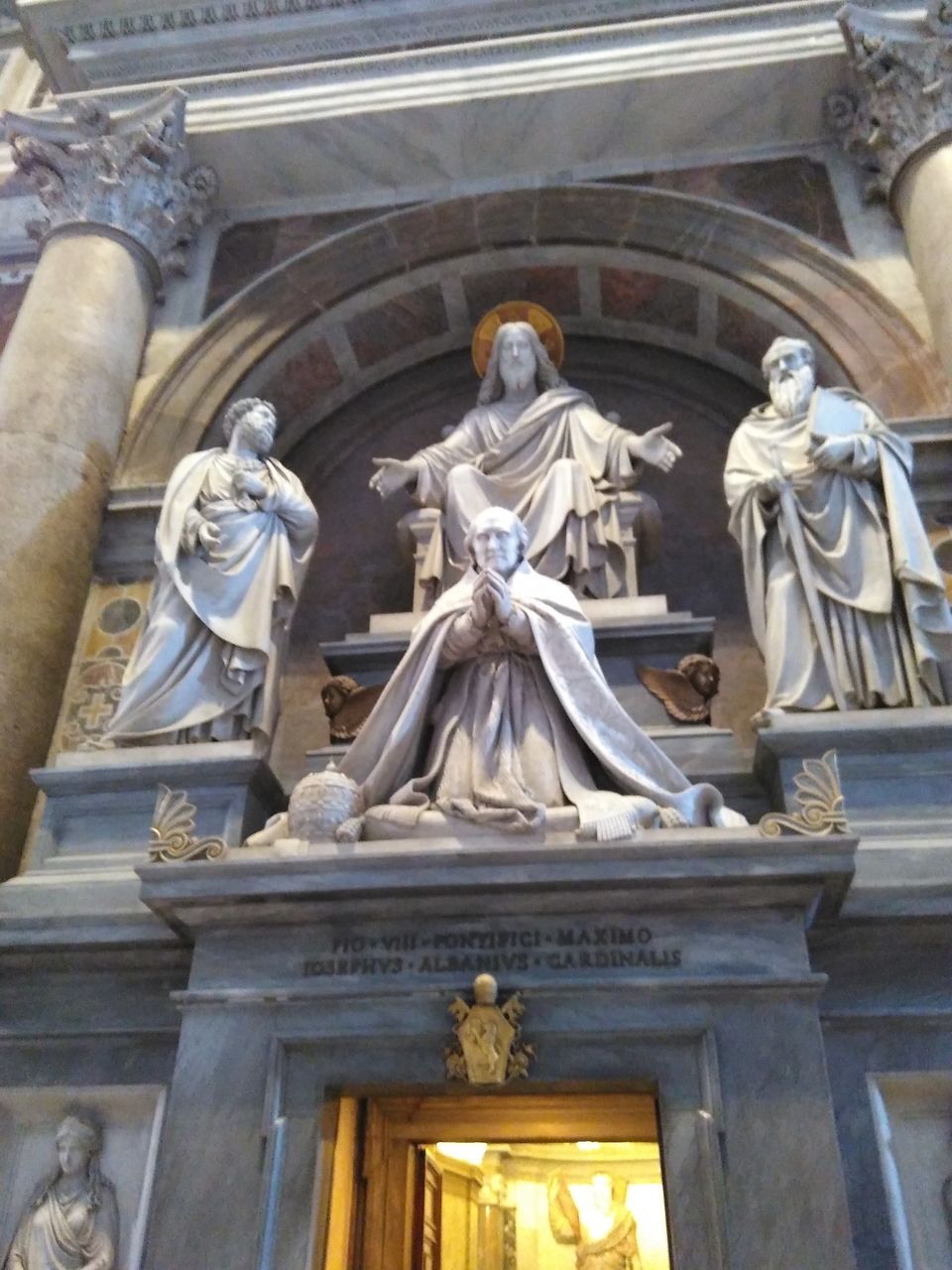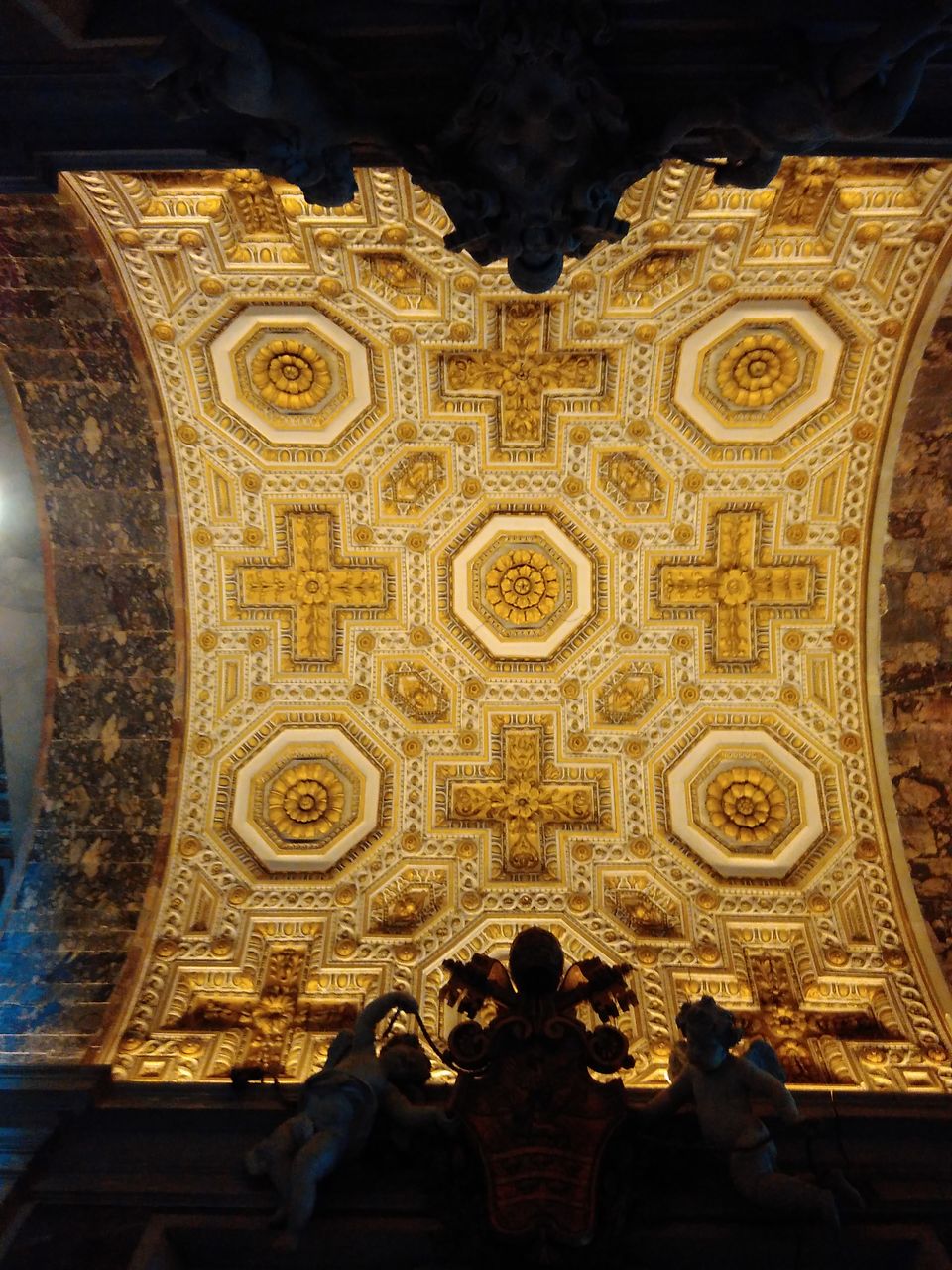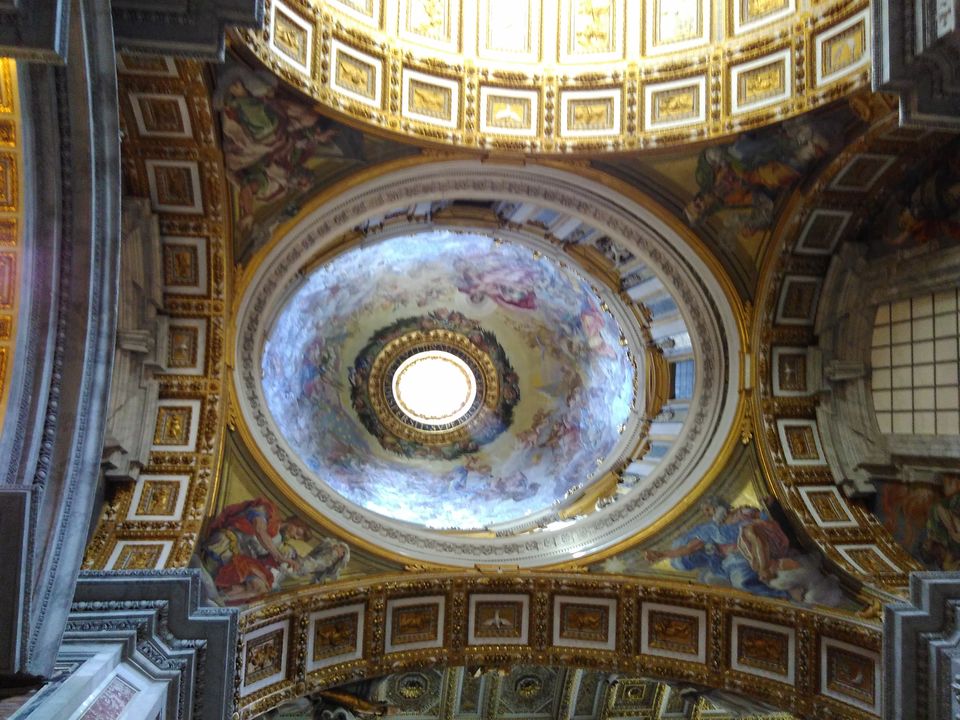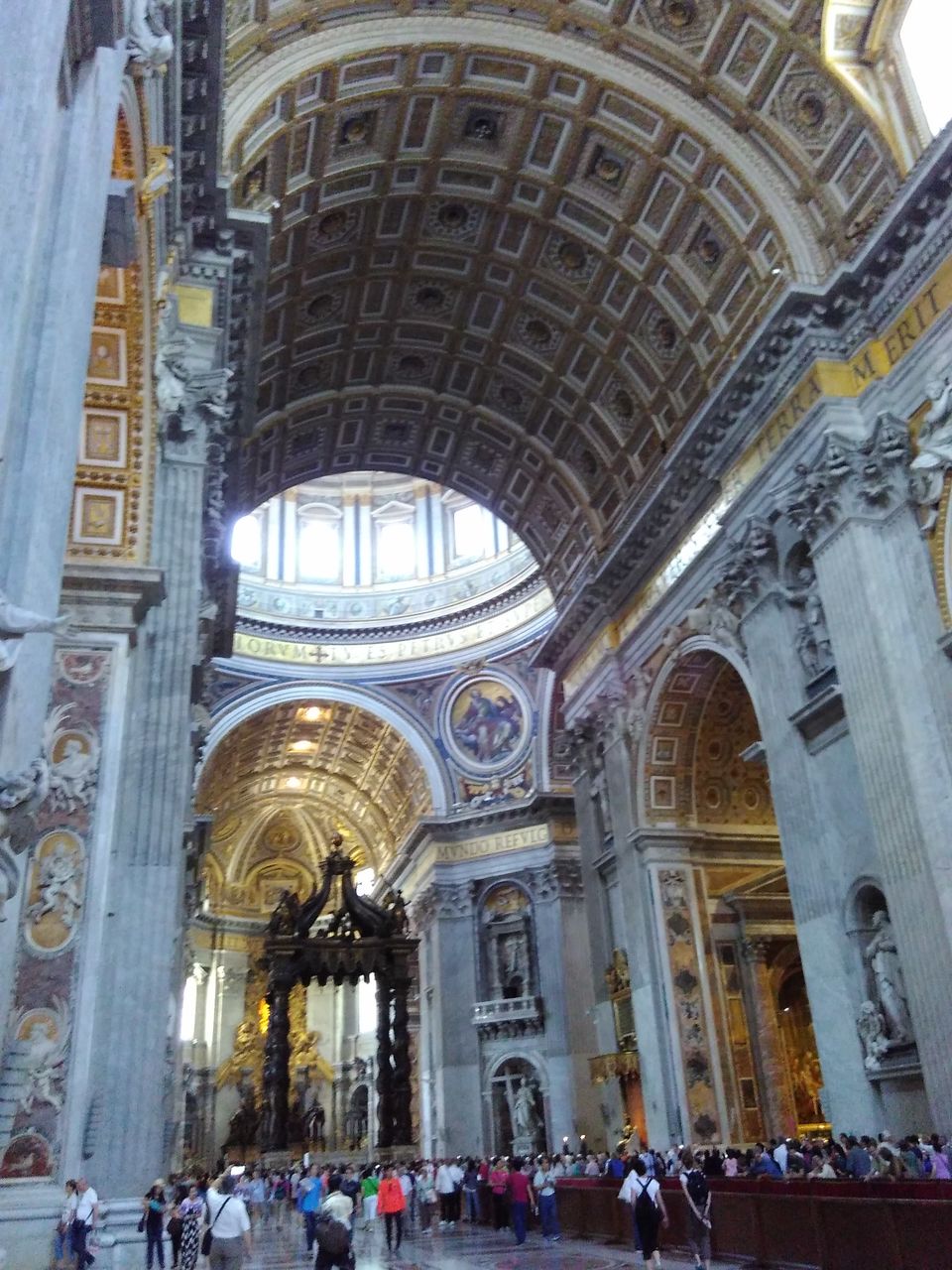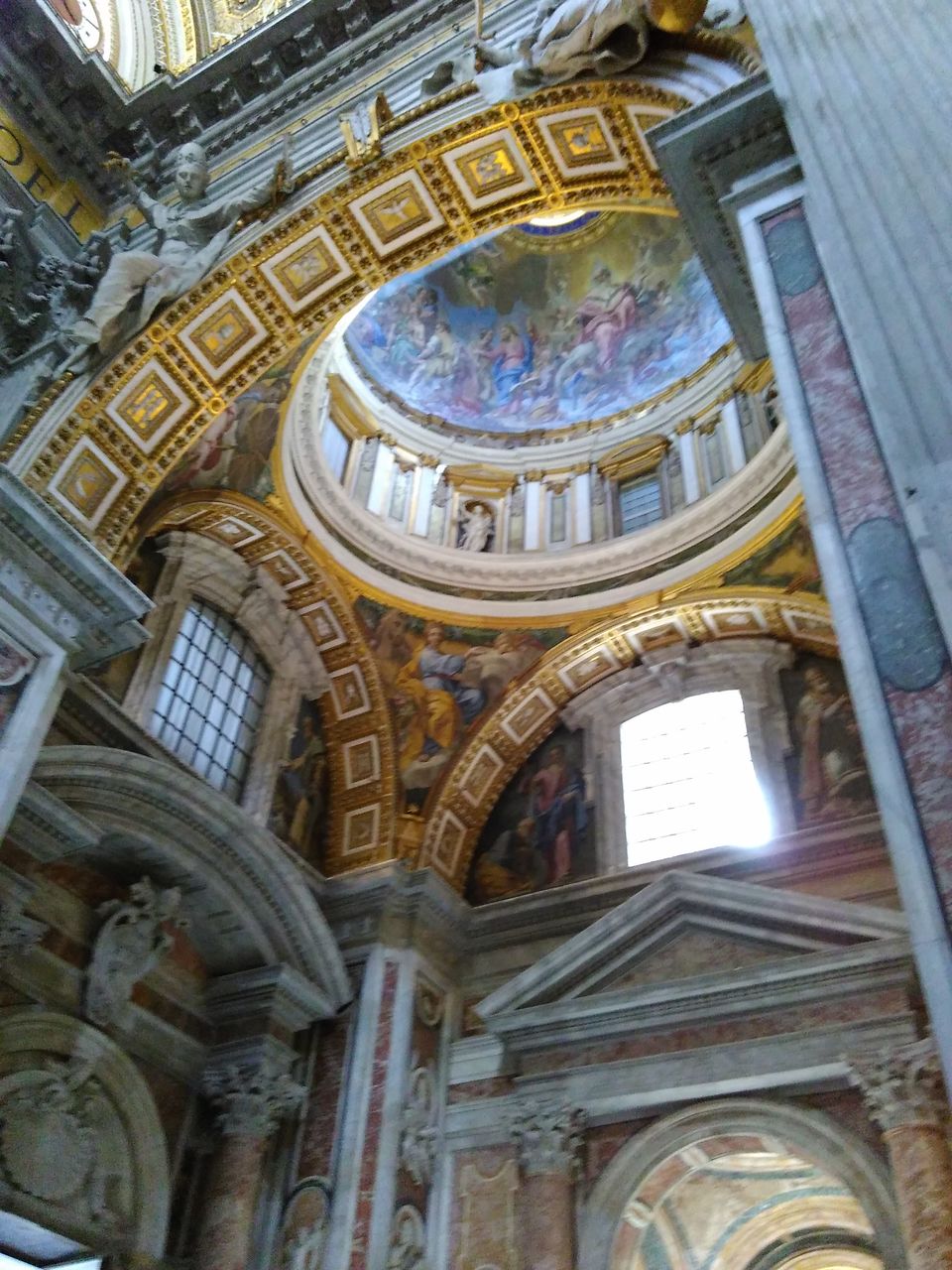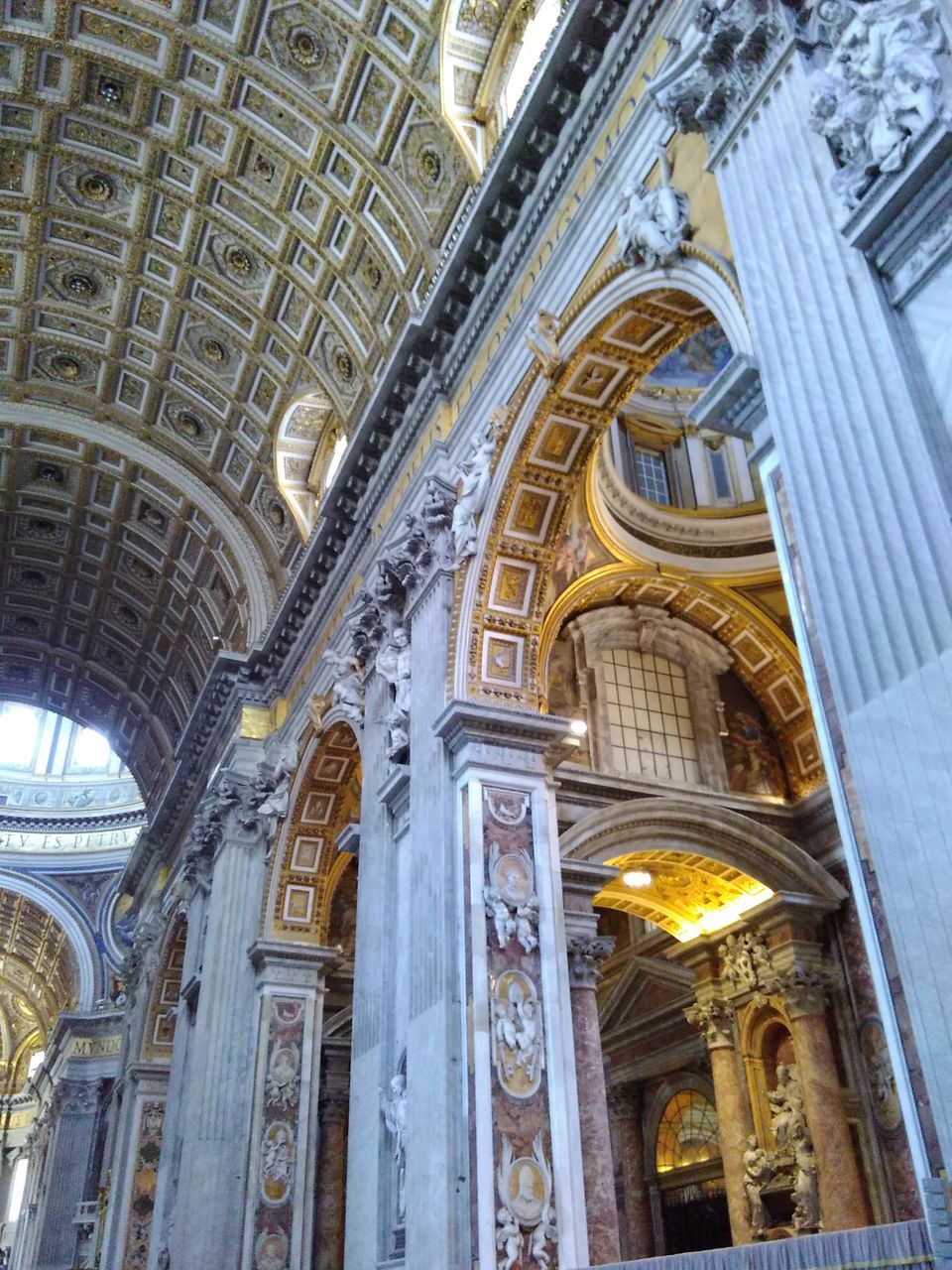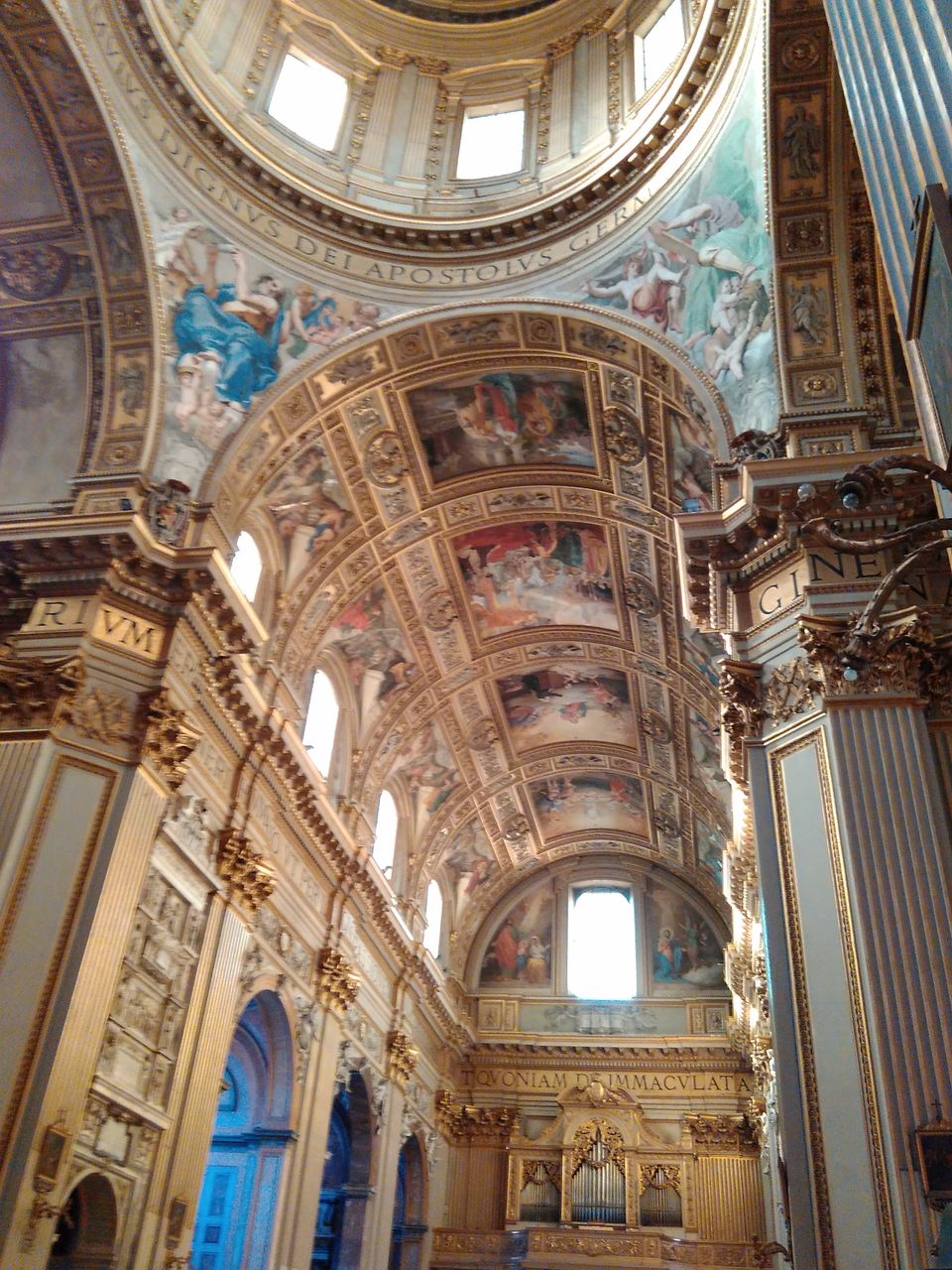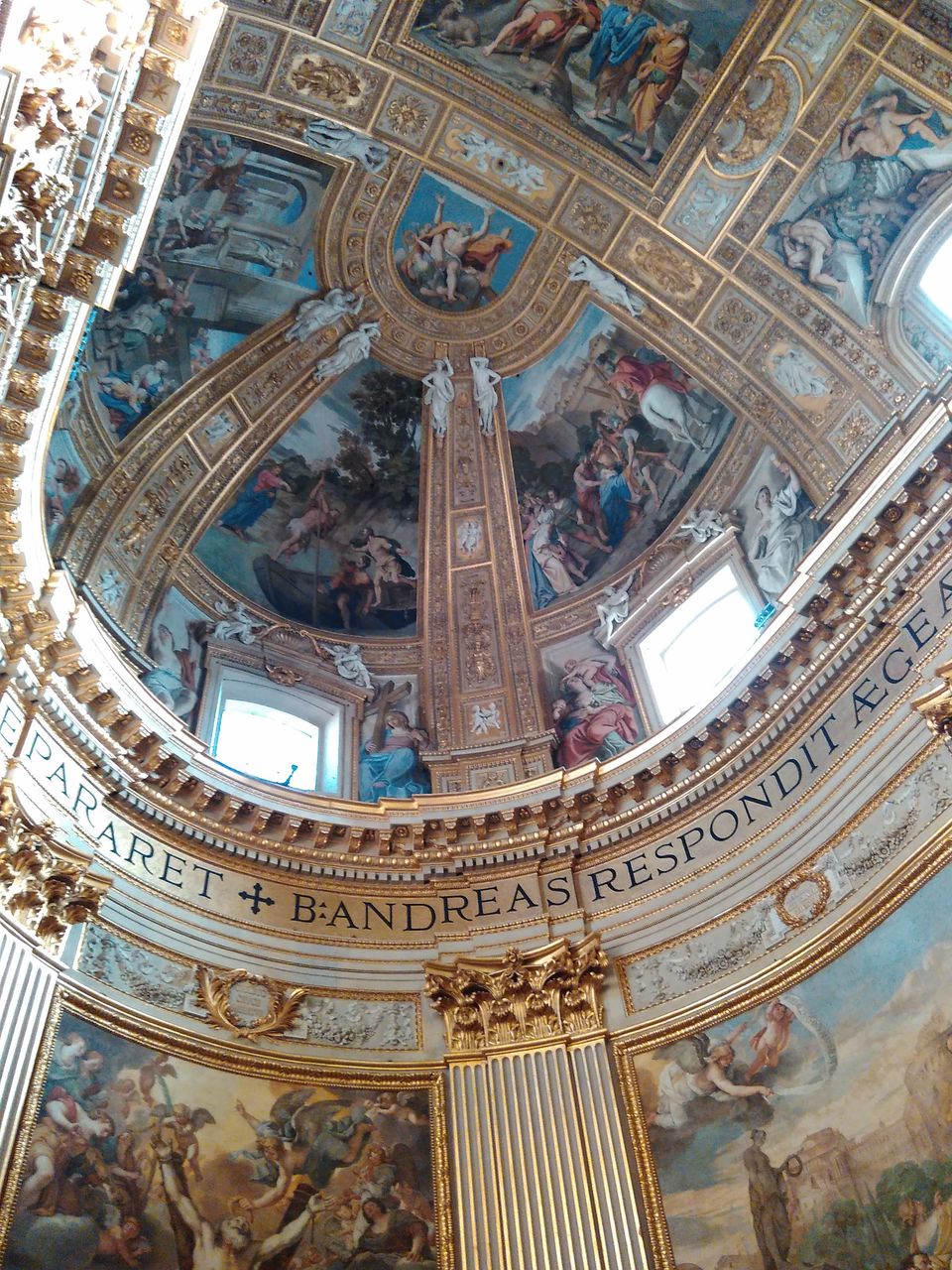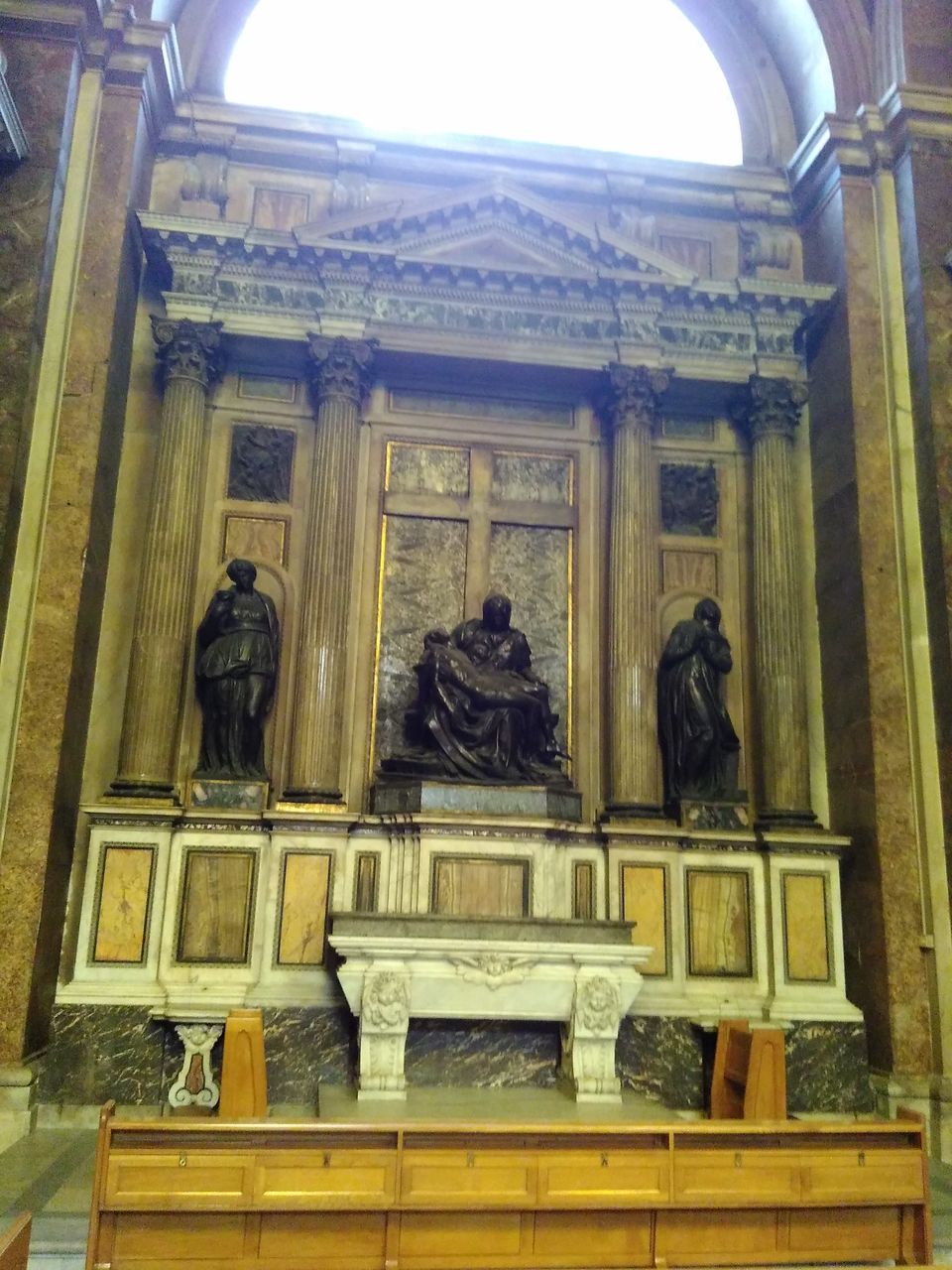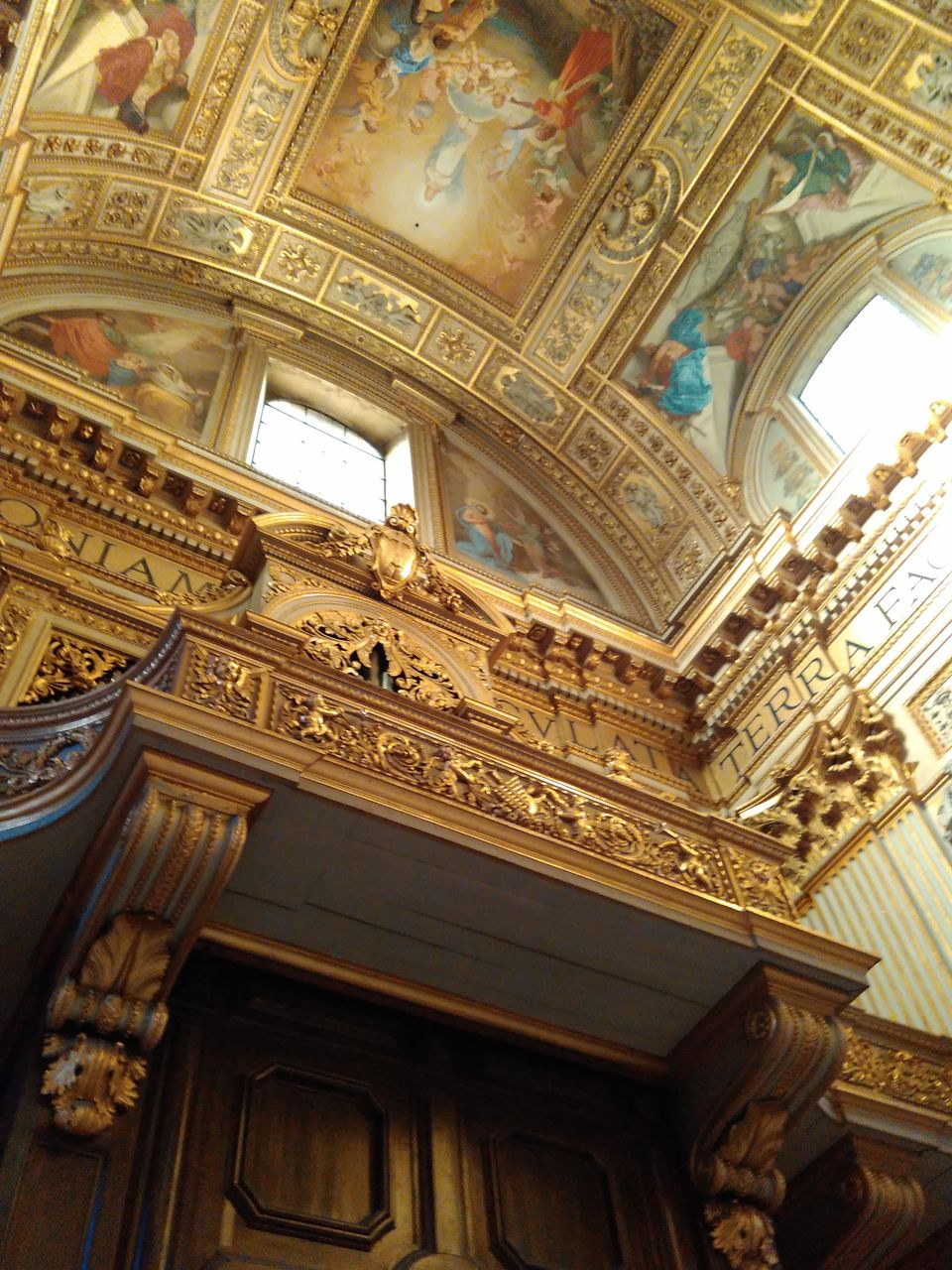 No Matter where you go, whatever you see, You will never find so much art all together in One place.
The biggest Church of all St. Peter's Bascillica, Vatican City
The Entry to the Church is Free but there is a queue of 1-2 Hours on regular basis.
You can not capture the beauty of church in your Lifetime, the walls, The murals, The statues, The Prayhouses within, its all extravagant.
I suggest you to spend atleast 4 hours there and just keep seating at various places insides the church and keep watching the same thing for a while, you will Relieve The Roman History, you must take an Audio Guide or a Live Guide if you can afford one.
Next Door is The Vatican Museums, which is also a must see. More on That Museum Coming in Next Post.