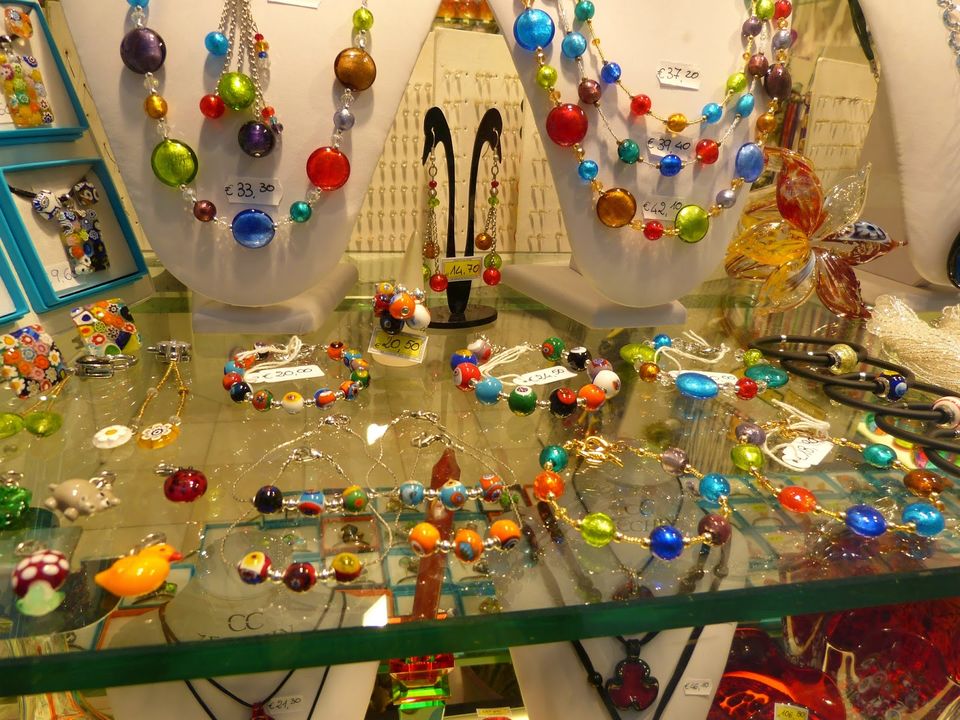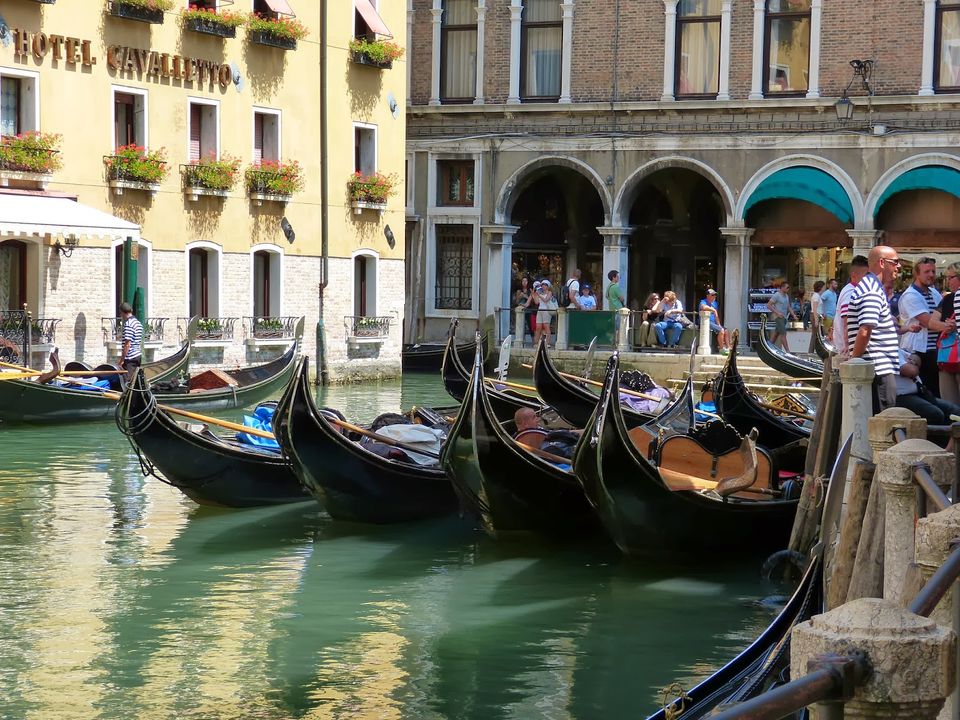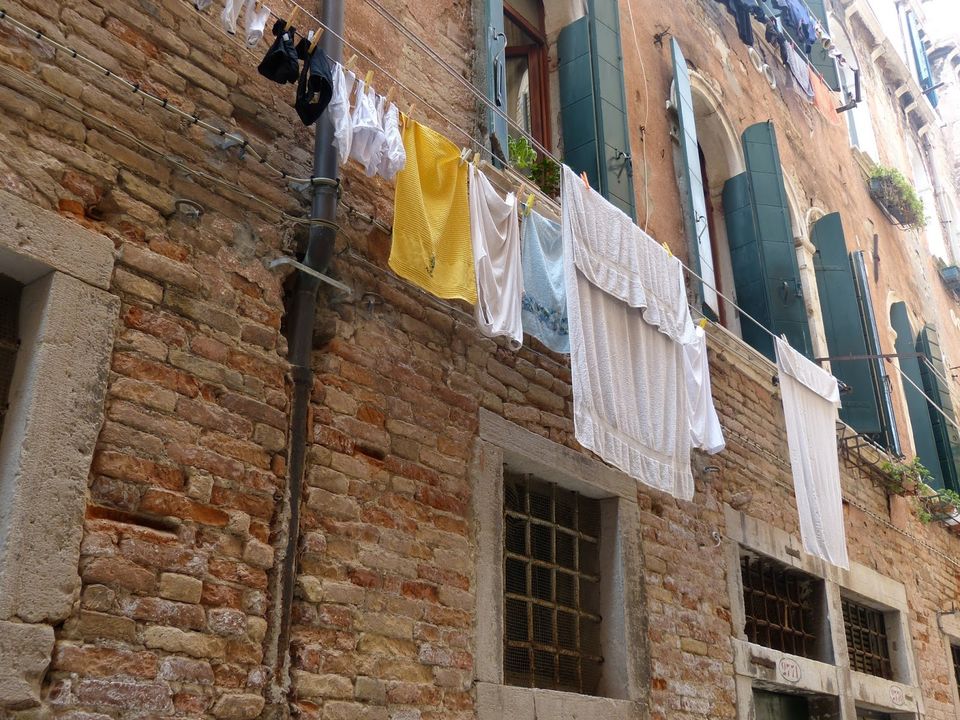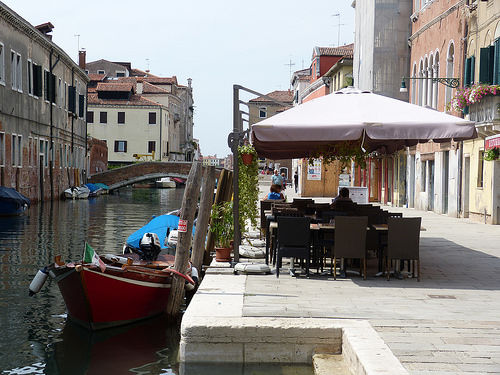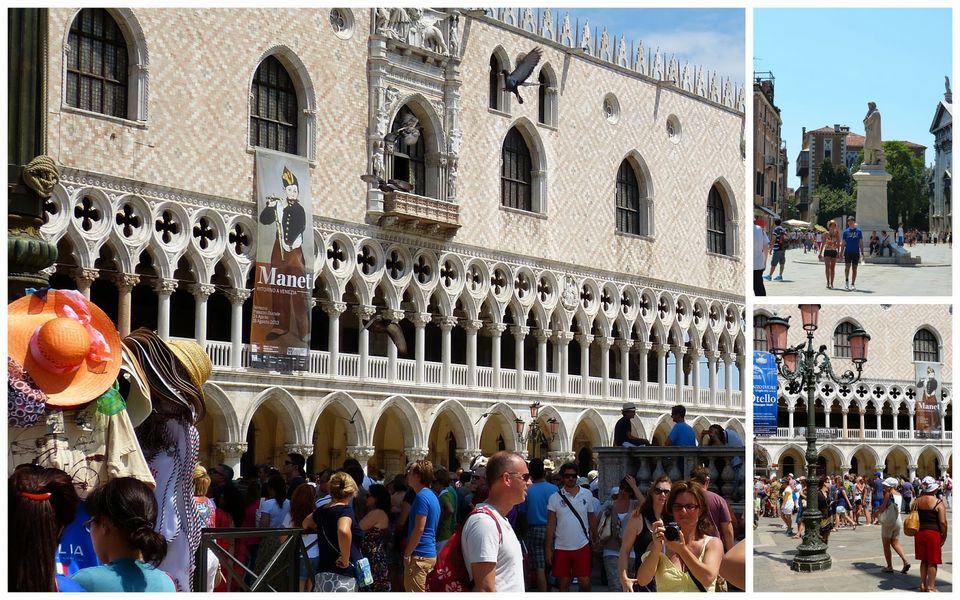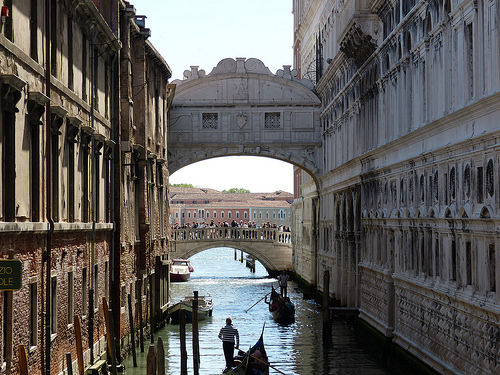 Many people have come visit me in Venice throughout the years. Over time I have come up with some tips that will make your visit to Venice more rewarding and completely free of hassles. As a hyper-touristic city, Venice is not always easy to navigate without passing dozens of shops with tacky souvenirs, expensive restaurants and hordes of people with cameras and shorts, but I have done my best here to show you how to enjoy Venice.
Try to avoid July and August! During the summer Venice is so full of tourists that it's almost impossible to appreciate its beauty. With all those people taking the same photo from the Accademia Bridge or fighting to have their picture taken in front of Ponte dei Sospiri, you'll find yourself fighting for space. Most people who have visited Venice and have hated it came in the summer, stayed only one or two days, saw how packed it can be and left disappointed. Moreover, Venice can become uncomfortably wet when it's hot. Try to come in spring (April or May are perfect) or in autumn (September is great). Winter can also be an interesting time to visit, because the city is often covered in fog, and there's hardly anyone around.​
Never have dinner in a restaurant with a table along the Grand Canal, or where the waiter invites you in.Venice is full of restaurants that cater only for tourists, with expensive and not particularly authentic menus. The food that you get in this kind of places may even be frozen, pizzas included. Also forget about Harry's Bar, or having a cappuccino in St. Mark's Square, no local does that! Restaurants for locals are discrete, and tucked in back alleys, not to mention in less touristic parts of the town. Venetians are informal about their food: try some tramezzini on the go, or some cicheti. This post should help you. Try not to eat near St. Mark's Square: everything is more expensive there!
Don't plan to stay only one day in Venice. People usually stay in Venice for one or two days only, they visit St. Mark's Square, Rialto Bridge, and take their picture on the Accademia Bridge. If they have a second day they usually go to Burano or Murano, two smaller islands that are getting more and more touristic by the day. These sights are all worthy of your time, of course, but the real beauty of Venice lies in the lesser visited neighbourhoods, the quiet calli in Cannaregio, for example, and in some parts of Castello. It takes time to scrape off the touristy side of Venice and notice the local life, or to visit one of the many museums. Did you know that Venice is home to one of Peggy Guggenheim's collections of art, and that you can book a "Secret Itineraries tour" of Palazzo Ducale
Don't stick to the main routes, get lost instead! Take back alleys, poke into the courtyards, and in general don't be afraid to walk aimlessly. Stop to enter churches, observe the architectural details, and more importantly wear comfortable shoes! This is the best advice I can give to someone who's visiting, or revisiting, Venice.
Don't go on a gondola ride, take the "traghetto" instead! Gondola rides have fixed prices, about 80€ for 40 minutes. I don't think it's necessary to do a gondola ride in order to say that you have visited Venice! In fact, I've never done one in all these years. Moreover, the gondoliere is not a tour guide, and he will only give you cursory information about the things you'll be passing by. He may not even sing, as it's not compulsory! What you could do to save money is to take the so-called traghetto, a short gondola ride that crosses the Grand Canal where there are no bridges. It costs 2€ for tourists (and 0,70€ for residents) to be carried to the other side of the canal. Gondalas used for these rides are bigger than usual, and can accommodate up to 14 people. The places where these gondalas are docked are scattered all along the Grand Canal, and they are marked by green stands. There is one at San Tomà and another at San Samuele, just to name a few. With this trick, you can still say you were on a gondola. If you still want to do that gondola ride you could share it with other people. Gondolas can accommodate up to six people, and the fee is not affected, so you'll end up paying a lot less if you have company. Sometimes the gondoliere will ask you for more money, so make clear that you know the prices are fixed.
Do take the vaporetto! Vaporettos are water boats that run through the bigger canals of Venice. They are a good way to explore Venice and see it as it was supposed to be seen in the past, that is to say from the water. Line 1 goes all along the Grand Canal, passing by famous palazzi like Ca d'Oro. You can get on at the stop in front of the train station and get off at St. Mark's Square. The ticket is 7€ for tourists, but I can assure you that it's worth it! If it's not cold and windy you can sit in the open parts in front of the boat or at the back. If you intend to visit the smaller islands - Murano, Burano and Torcello - you could purchase a day ticket and start your day with this ride. You'll save money this way!
Be aware that most of the Murano glass for sale around town is actually made in China. If you want real Murano glass you'd better go to the island of the same name instead. There you'll meet the glassblowers and you'll visit the shops where the pieces are exposed and sold. You'll notice the difference straight away!
Do go inside St. Mark's Basilica. There is usually a long queue to enter it, but it's rather quick because the entrance is for free. Make sure that your shoulders and knees are covered. There is a small museum on the second floor of the basilica. I strongly advice that you pay the small fee to enter, because you'll also have access to the terrace. The view from there - over the lagoon and the entire square - is amazing, and you'll thank me afterwards. If you decide to enter in only one place that has an entrance fee make it this one!
This trip was first published http://theitalianbackpacker.blogspot.it.