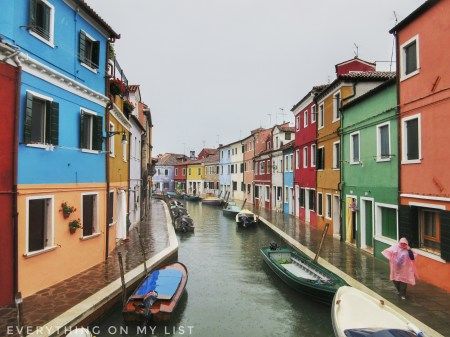 Bright and pretty color everywhere!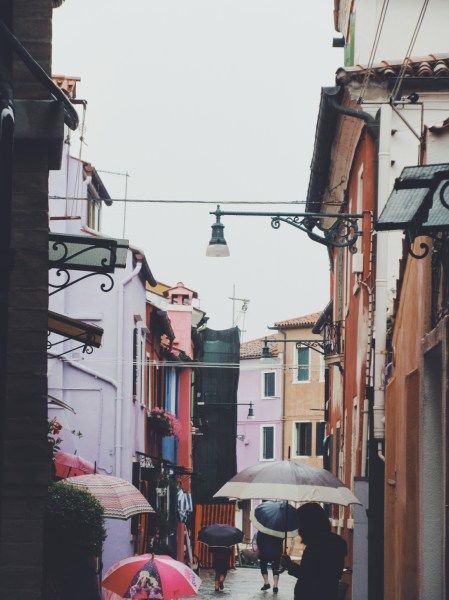 Visiting Venice is incomplete without a trip to the beautiful islands of Murano and Burano. These are the northern Venetian lagoons which will leave you speechless with their beauty. Going around them in a day is the perfect way to have a day trip from Venice. Read this before looking at the day trips.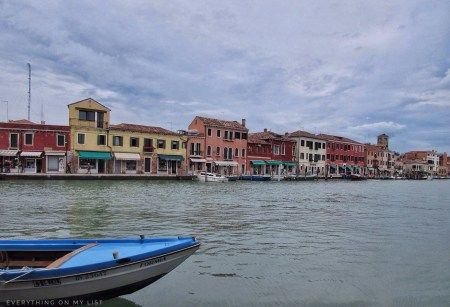 Located 1.5km away from the island of Venice, Murano is famous for its blown glass making.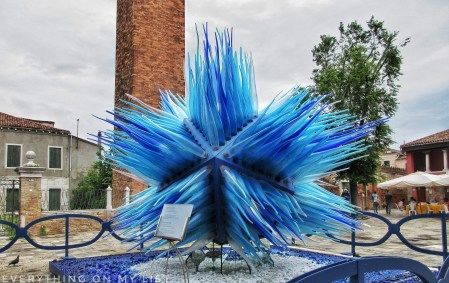 Murano glass is famous all over the world and yes, those are the same glass which you see in Rialto market. The beginning of glass making goes back to 8th century with a rise and fall in the 18th and 19th centuries. Murano glass makers continued to explore different styles, techniques, color and decoration and amaze people with their artwork.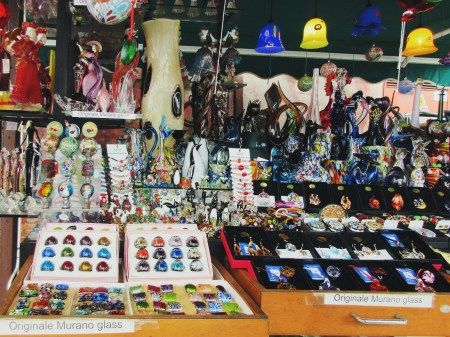 I was awestruck when I saw how the glass making took place, how just a flame could turn into a vase, to be more precise, the glass blowing was mind blowing. ( I try so damn hard to be funny, to be honest)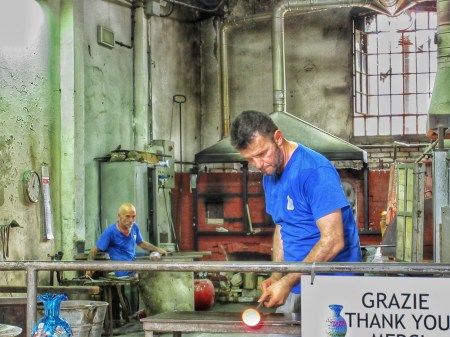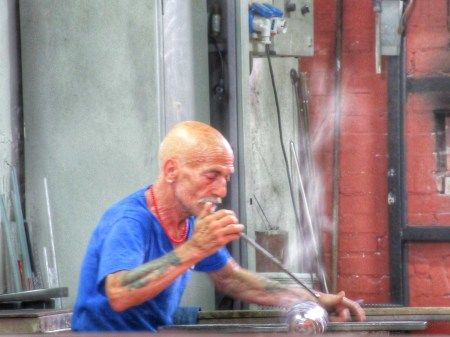 There are many glass making factories which will have a tour and guide for a charge, but I went for the free one. I was all alone in the factory and I saw the workers doing their magic. Kinda like a private tour but free. Plus Italian men are charming. Do not fall trap to the signs calling you towards them unless you want to burn your pocket.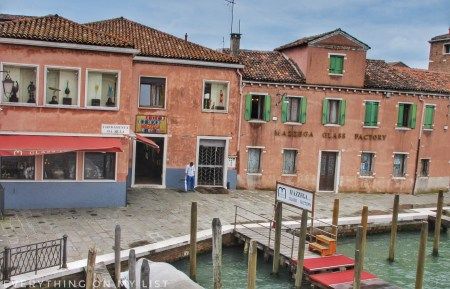 (PRO TIP: Walk. If you keep on walking, you will end up at a place where not many tourists will come and Voila! You have the whole factory to yourself!)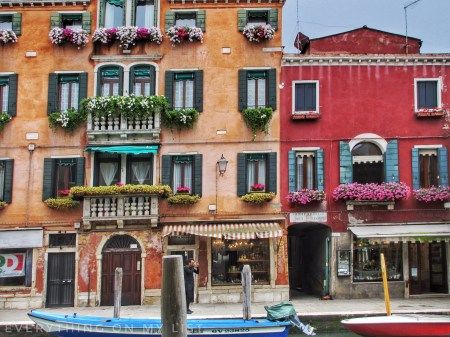 I walked around Murano trying to taking aesthetic pictures, looking at souvenir shops, finding giant glass pieces in the middle of nowhere and being amazed by the beauty of Italy. The houses in Murano are not less prettier than Burano.
Burano
(Remember going through Instagram and looking at pictures of colorful houses? That's Burano!)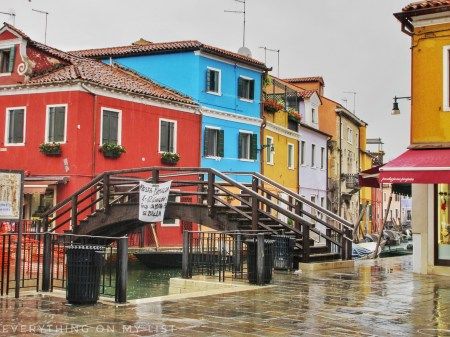 The next Island on the list for the day, Burano is an island 20-30 minutes away from Murano which excels in lace making but is infamous for the color coordinated houses. Bright, colorful, full of life houses which were once maintained by fishermen and now are taken by the inhabitants of the island.
Burano is again one of the places where I would go back to explore more. It was a rainy day when I stepped down in Burano and ran from the motor boat to find a shade.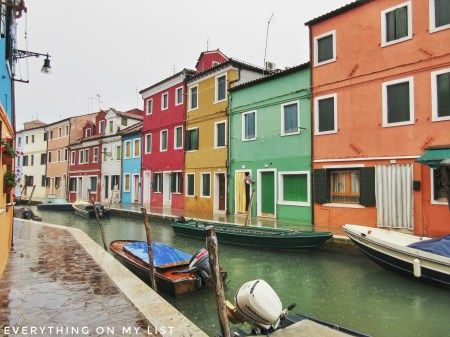 Rainy days now wherever I am reminds me of rainy days in Burano where I was roaming around the streets with a huge backpack, without a raincoat, trying to keep my phone safe, yet risking my camera for that one perfect shot. Maybe someday I will go back with my laptop, this time to drinks tons of coffee, read, write and smile a lot.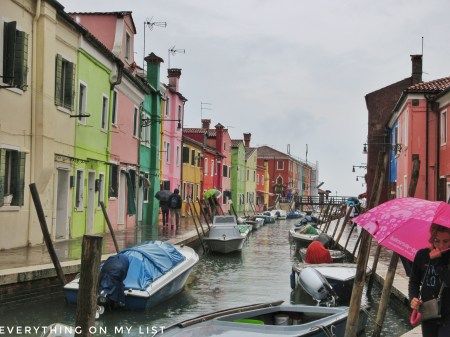 If you ask me, well, are the colored houses the only reason to visit Burano? I would definitely say yes! Maybe I'll even buy a house there someday. You can also enjoy looking at the lace making or buy some laces too if you're into them.
Burano is a paradise for color lovers, photographers and everyone else who likes to have meal looking at the canals.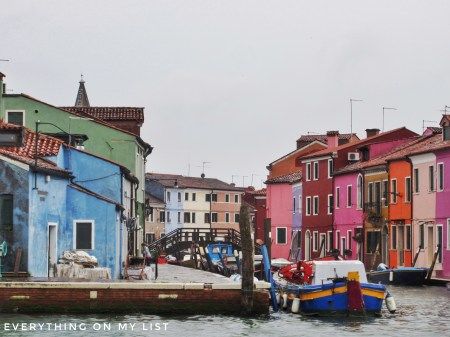 I love Burano and it comes under one of my dream destination!
How to reach Murano and Burano?
VAPORETTO!
Vaporetto are the public transportation in the form of boats( did you expect a bus around islands? Umm no)
Take the line 12 from Fondamente Nove to Murano Faro and then take the same line to Burano(easiest way if you're going to a day trip to both the islands). This website shows you all the Vaporetto lines.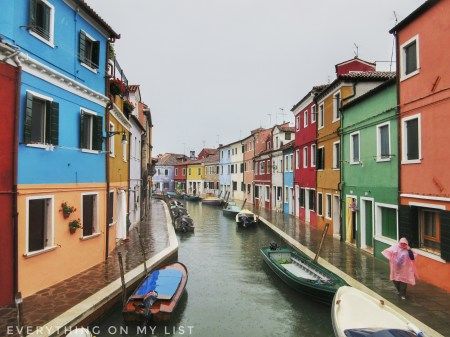 Hope you enjoyed reading this and would probably leave for a do-it-yourself day trip/ guided tour or a solo trip to these amazing islands. Show some love by sharing your thoughts on this.
Love and hugs!
Ciao. ( See you later in Italian)
Head over to my blog and follow me to keep the wanderlust going.