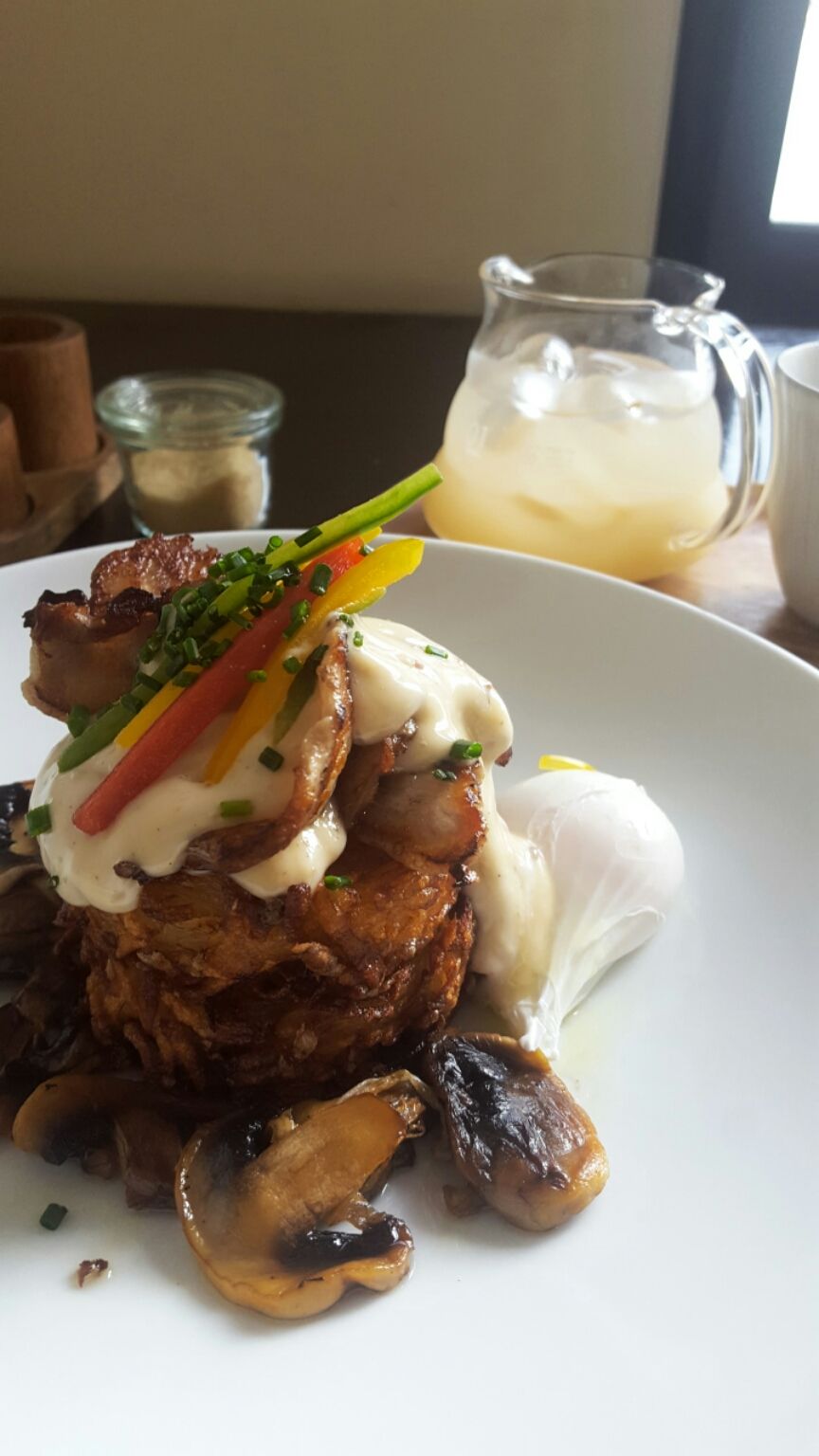 I have Mondays off from work, so I am volunteering for a research at The University of Melbourne. This week instead of eating on campus, I went to a café on Cardigan St, less than ten minutes walk from the Parkville campus. A dear friend of mine had introduced me to this café during our time at uni. Le miel et la lune and few other cafés is where we would chill in between classes when we wanted to feel more like brunch ladies and less like broke uni students.
Le miel et la lune is located at the intersection of Cardigan St and Elgin St in Carlton. There is a tram stop right outside the café which makes it quite accessible. The seating arrangement would satisfy every kind: outside spot to enjoy the streets of Carlton (so European!), inside spots with a window to get the best of both and more intimate spots for one-on-one with your loved one or even by yourself. The café has wide windows which soaks in sunlight and makes it even more spacious.
Coming to the menu, it has just the right amount of options to satiate your taste buds. I chose the pork belly hash as I had an irresistible craving. It was a fairly warm day, so I opted for a honey, lemon and ginger iced tea over a freshly brewed coffee. Worth mentioning, the staff is friendly and you can ask for vegetarian, vegan or gluten free options without any fuss. Well, I eat everything! Unless, I am going through a phase. So, my lunch cravings were satiated by two massive sizes of hash, few slices of pork belly, mushrooms, poached egg topped with their creamy sesame sauce and thinly sliced capsicums. The ginger in my tea was way too strong for my liking but sure did wake me up.
Exploring cafés in Melbourne is a great way to immerse in the local culture and eat as a Melbournian does in their everyday life. Melbournians are addicted to coffee and embrace quirks which is exemplified by these cafés.
Have you ever been to Le miel et la lune? How was your experience? What are locals in the other side of the world addicted to? I would love to hear from you all and feel free to suggest Melbourne cafés that I should definitely check out.
Stay tuned for another exploration. Hasta pronto :)
P.S. Pork belly hash is not a good idea if you have to get some work done later. I ended up taking a nap, or maybe it is the lack of coffee in my system ;)