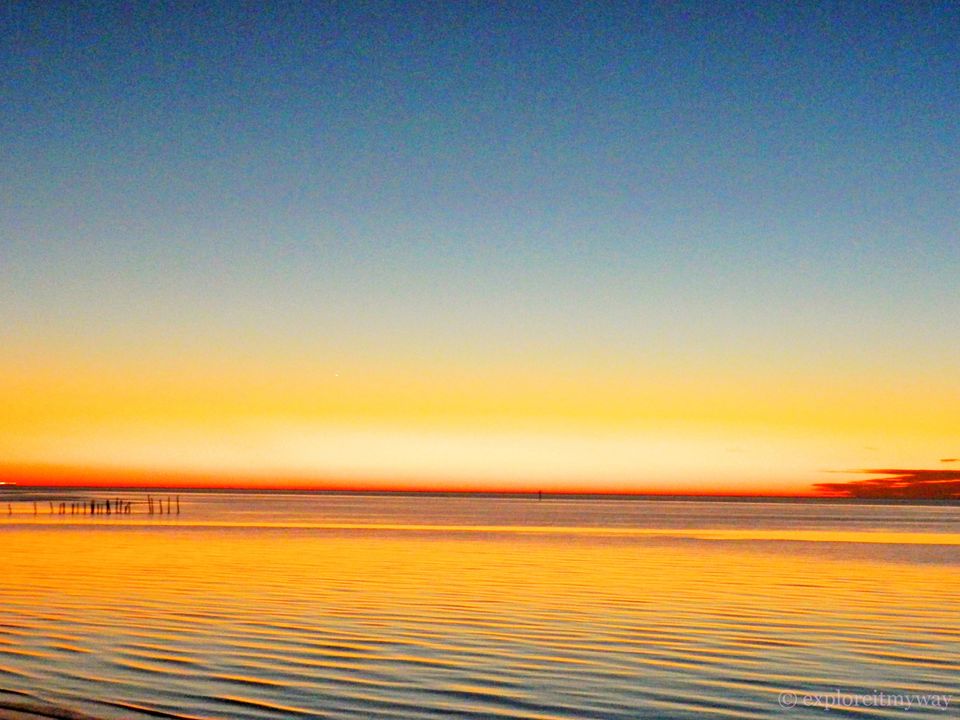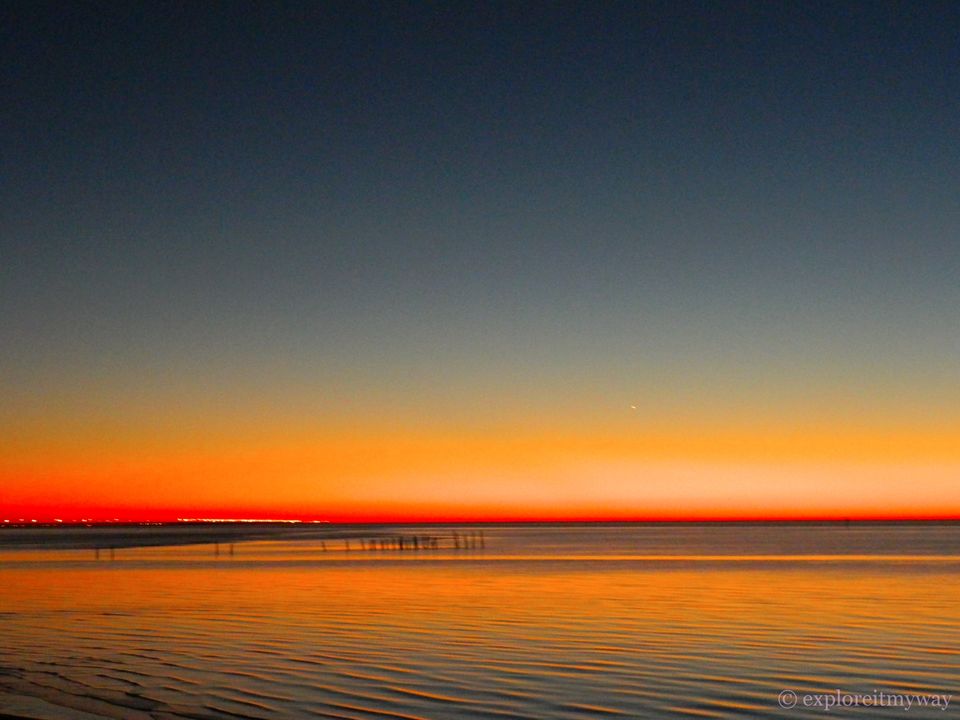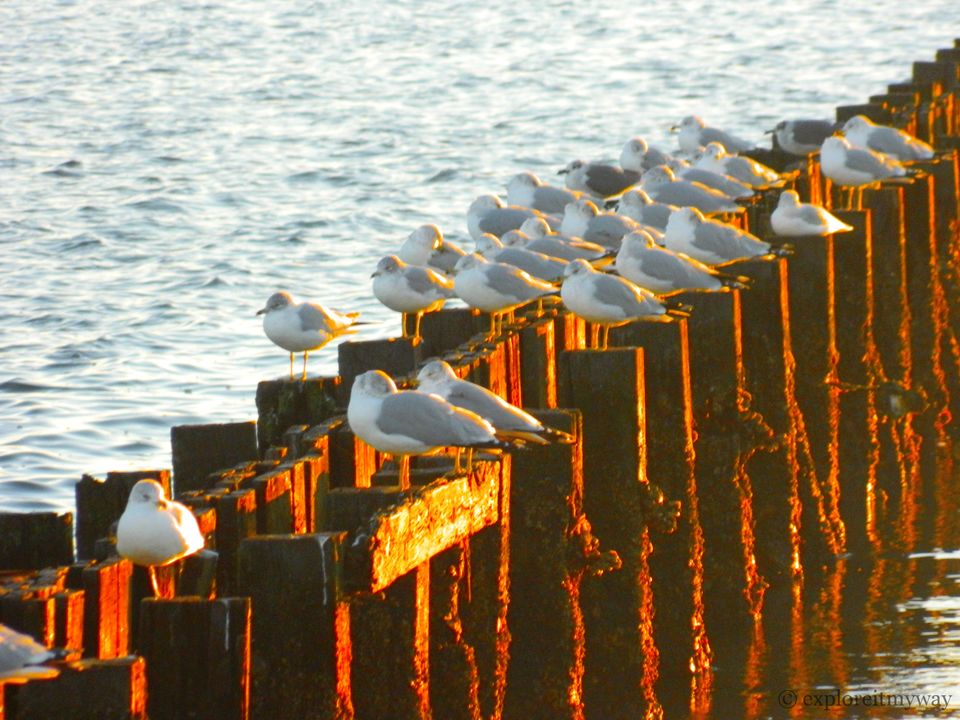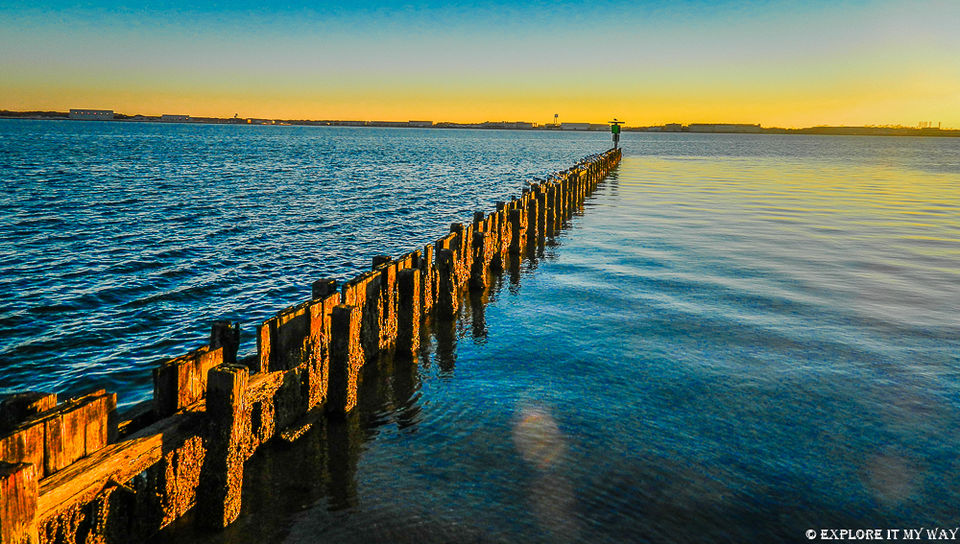 Few years back, when I was watching a series about the wonder construction of Chesapeake Bay Bridge-Tunnel in the discovery channel, the place immediately made its way to the list of places I must visit in my lifetime.
The day when we were planning our road trip to Virginia Beach, I was brimming with fervor, as we decided our drive through the Chesapeake Bay Bridge Tunnel route. Finally, a happy chance to experience this one of the Seven Engineering Wonders!! This was my most awaited dream to come true!!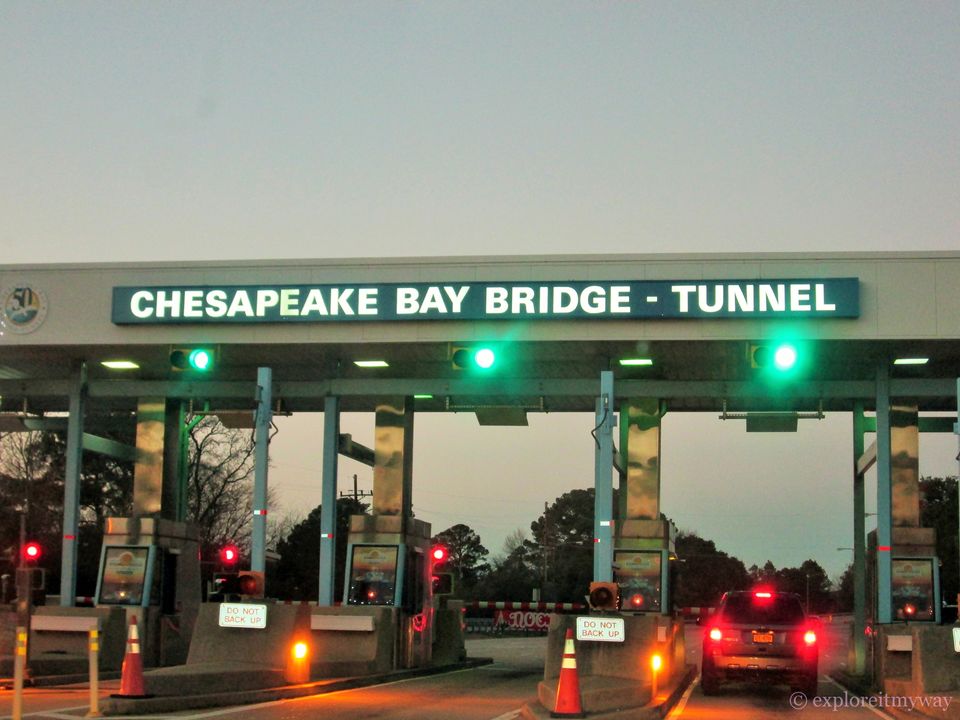 The Chesapeake Bay Bridge Tunnel, the longest bridge-tunnel spam in the world, is an eminent peak of engineering accomplishment. It's a 23 miles long bridge-tunnel that includes two tunnels, four islands and four high level bridges. The day was gradually ending, when we entered the first bridge, paying a toll of $ 13- one way, at the toll gate of Chesapeake Bay Bridge-Tunnel.
I must admit, this drive on the bridge-tunnel was a life time experience; literally, we were driving the car on the top of Atlantic Ocean. You can experience the beauty of the dark blue Ocean with the boats sailing and the seagulls roosting on top of many of the lights lining the bridge. The panorama of the nature here is just picturesque.
After driving for around 2 miles on the bridge, we entered the first tunnel, inside the water. It was actually a thrilling experience of driving the car in the tunnel which is deep inside the ocean. I wish, there were windows and I could peep into the world of water.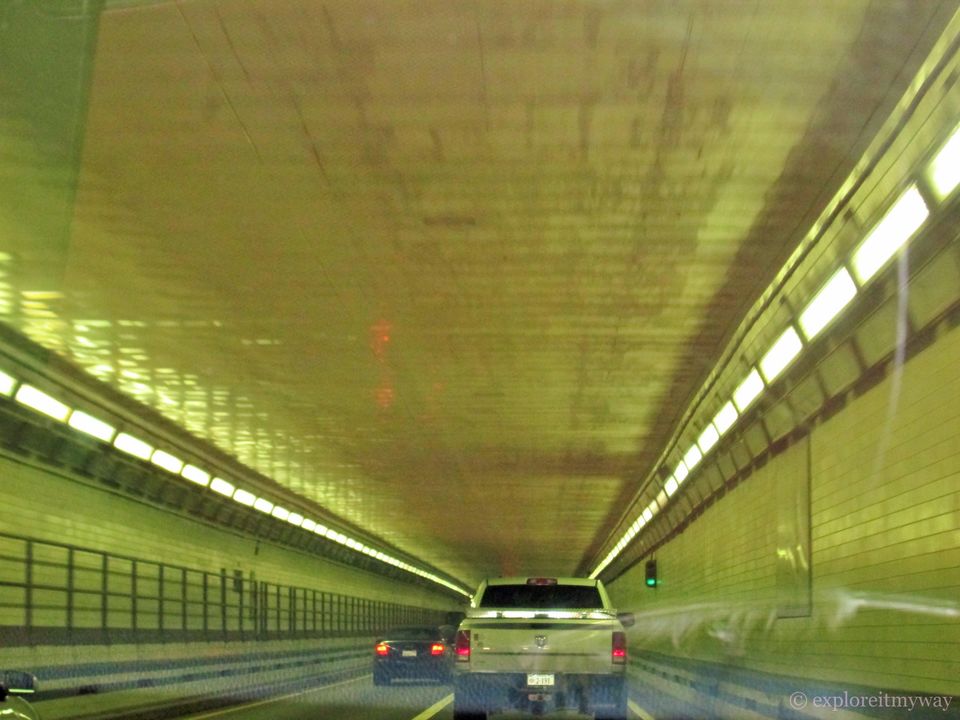 The view point, just after the second tunnel, is a must stop to enjoy the natural beauty of the bridge-tunnel and the Atlantic Ocean. This is a perfect location to photograph the bridge-tunnel. Make sure, you have your cameras loaded to capture the nature at its best incarnation!!