We all love the beaches. The feel of getting sun kissed, listening to the crash of waves, simply having our feet in the sand. Beaches have a serenity attached to them.
Ever wondered about the people who have never seen a beach, or been able to feel the sand and the waves just because they can't move through the sands.
Every 3 rd December, to commemorate the International Day of Persons with Disabilities, a temporary pathway is built. This was postponed last year owing to the Covid-19 outbreak, and it was delayed this year due to excessive rains in November.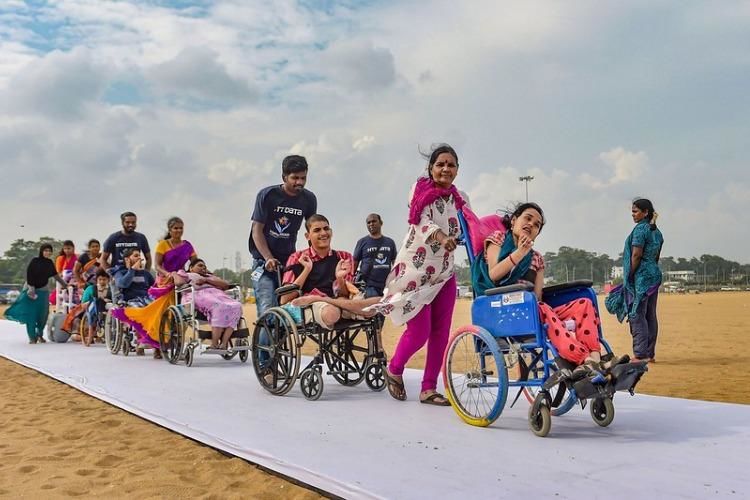 Earlier, carpets were used to create ramps but it was not comfortable for persons with disabilities. This time, wooden planks have been used for better access. 5 floating wheelchairs that can go closer to the sea and 50 normal wheelchairs are arranged by the GCC.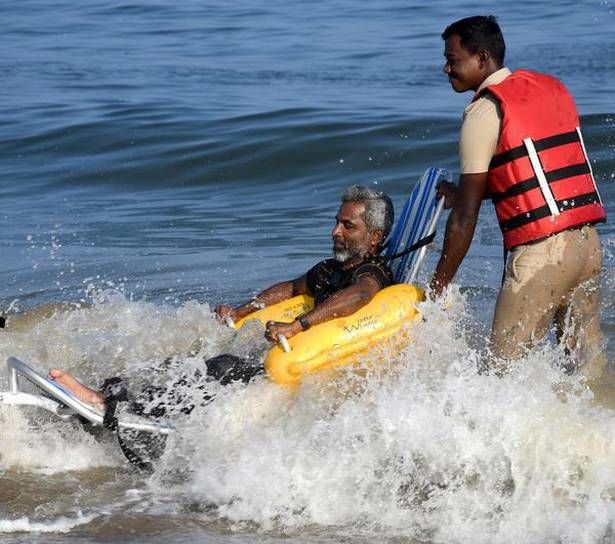 From 2016, DRA in Tamil Nadu has collaborated with the Greater Chennai Corporation (GCC) to establish a proper walkway for two beaches: Marina, the world's second-longest beach, and Elliot's beach. Official stated that temporary wood walk has been created for 200 metres from the point of road access up to the beach. They're looking into what materials can be utilised to make this a permanent construction that won't harm the beach's ecology and meet CRZ standards.
As per reports, the temporary arrangement has been expanded by the minister for municipal administration, K N Nehru, depending on a request from the community, from January 3 to 16.
Ramps at beach should be taken as a priority by the Government along with fresh water and hygiene. What are your thought?
Think we missed out on something? Let us know in the comments section below. Or write about it here and earn Tripoto Credits!