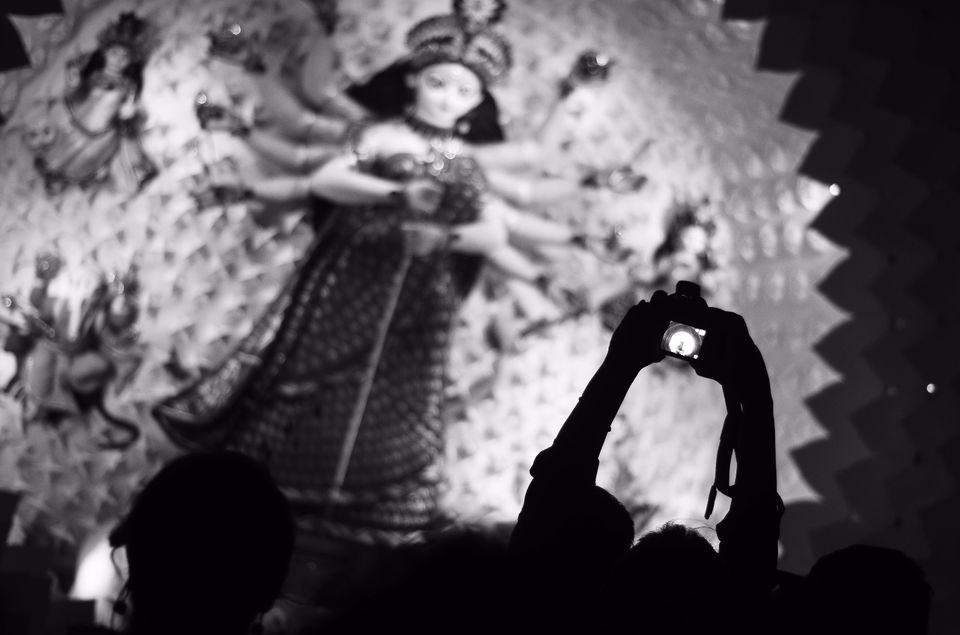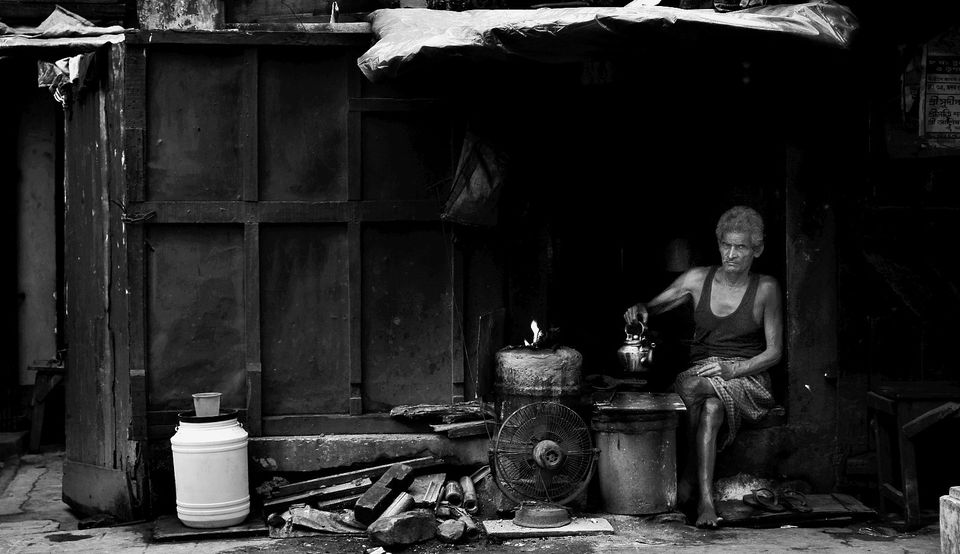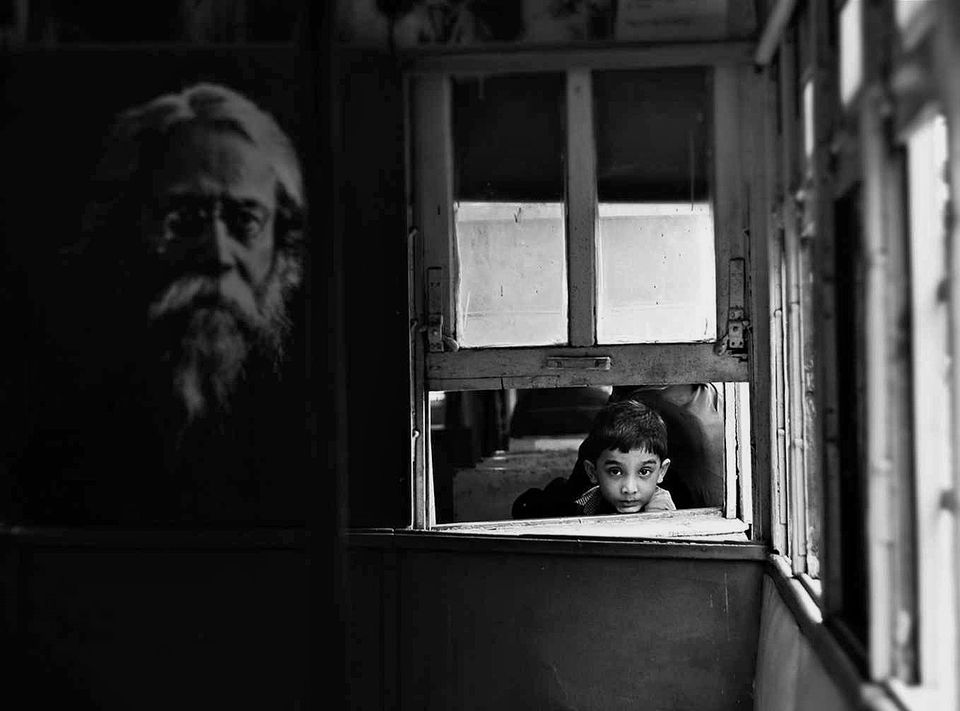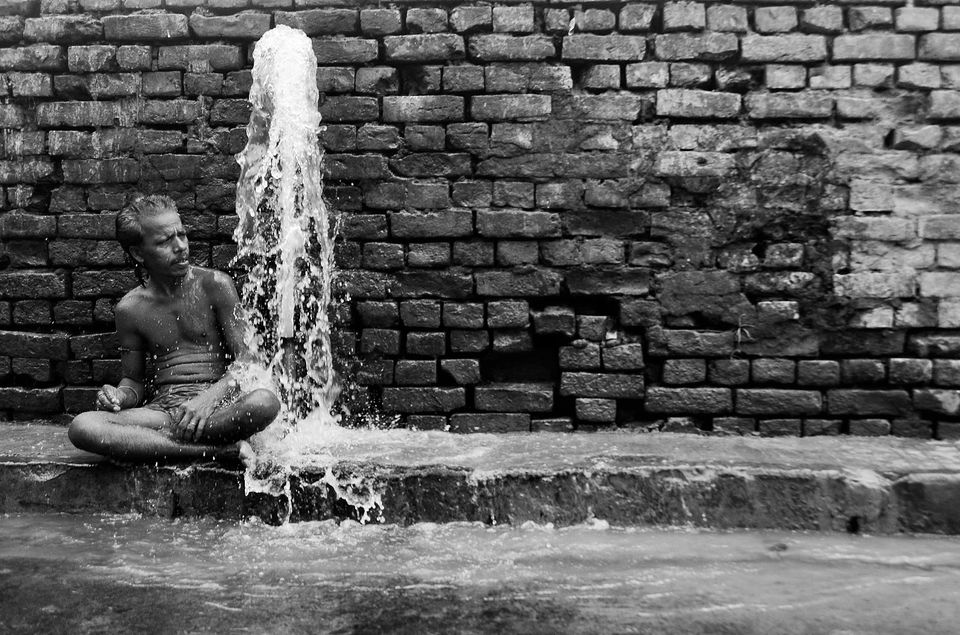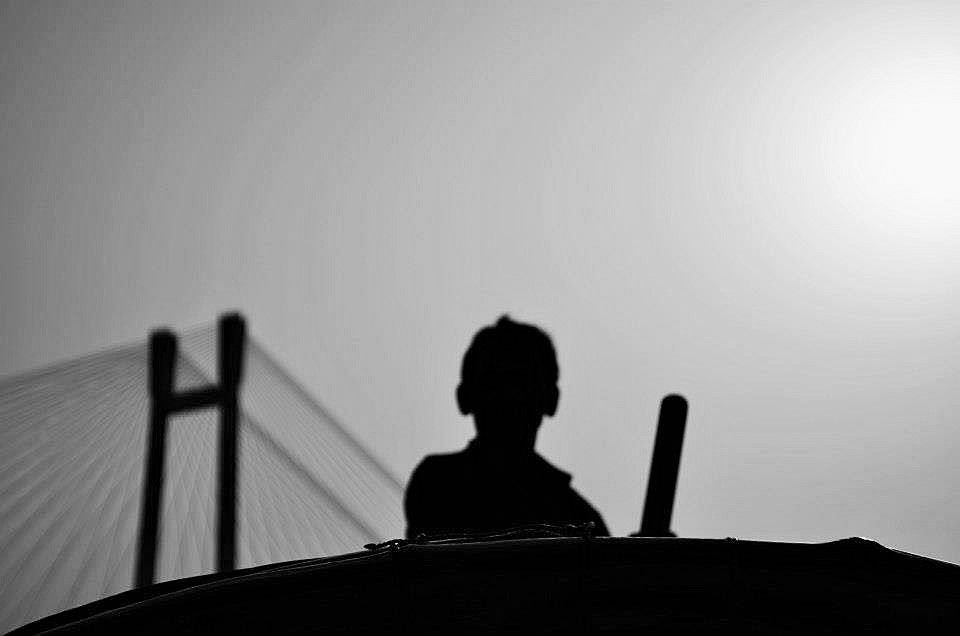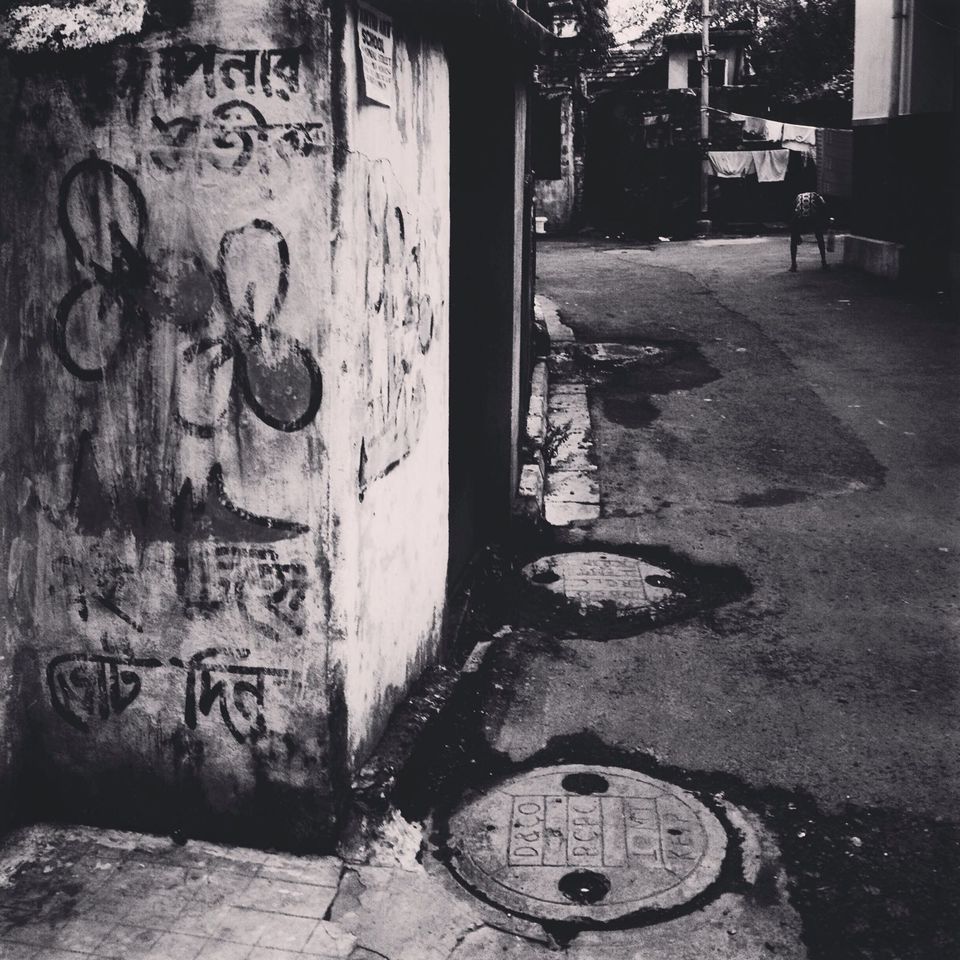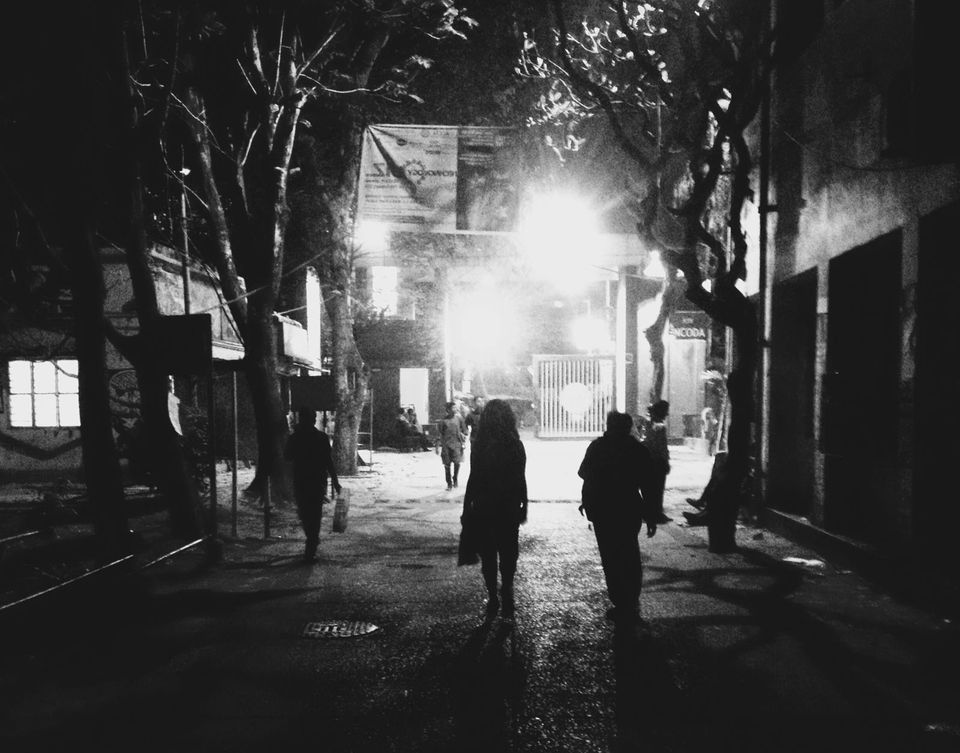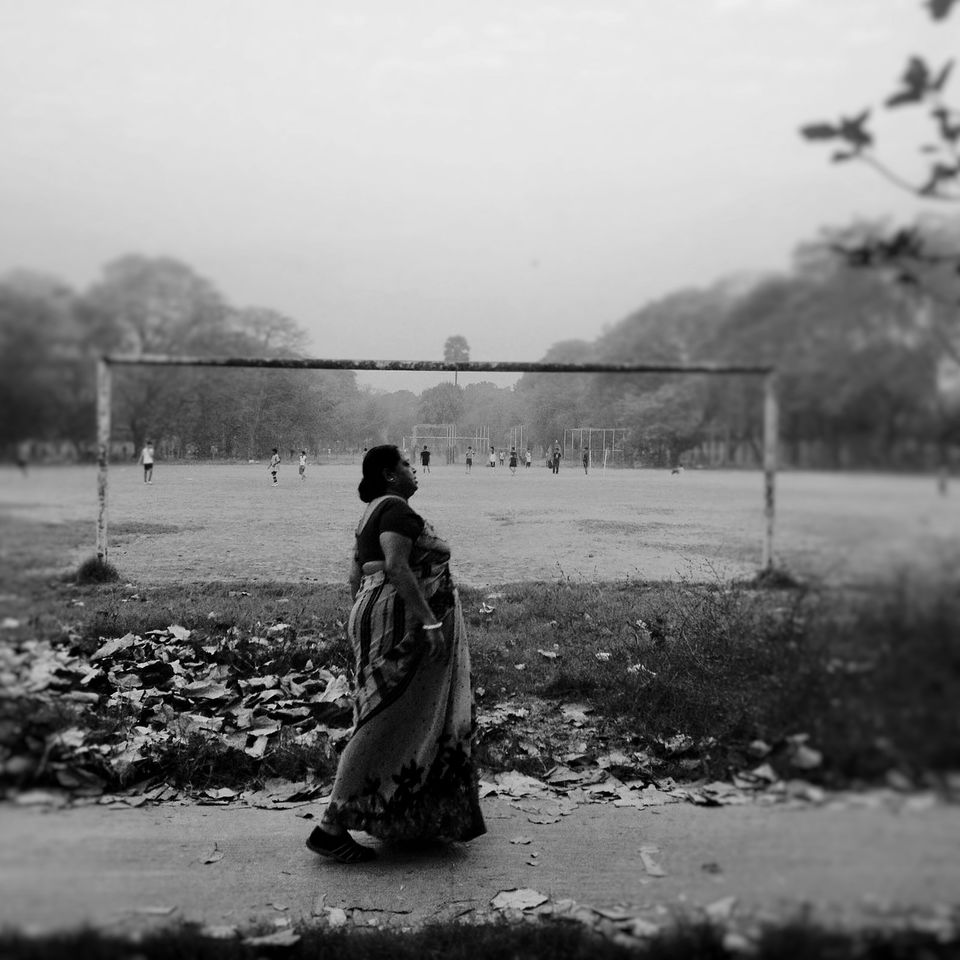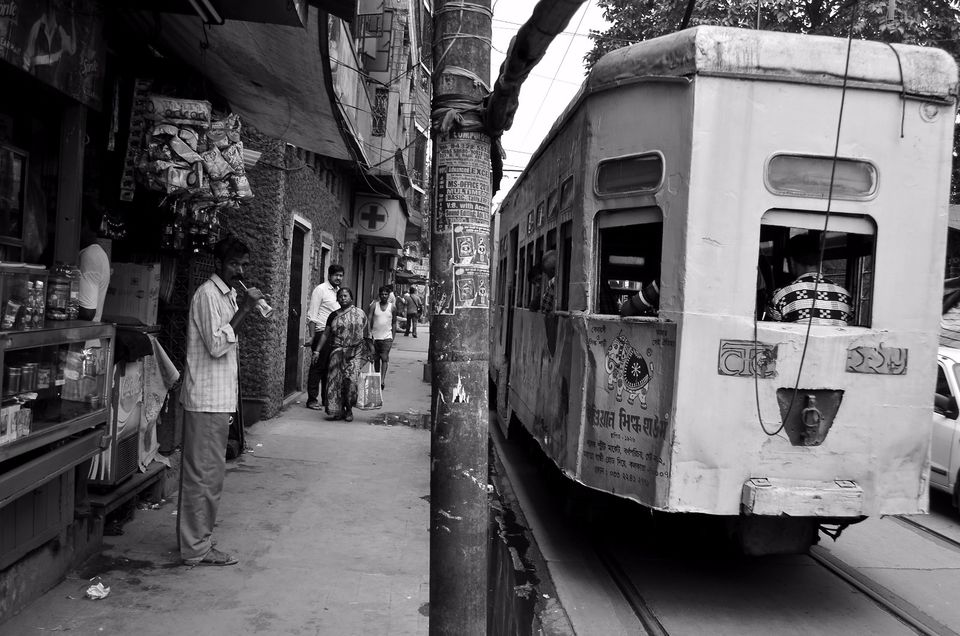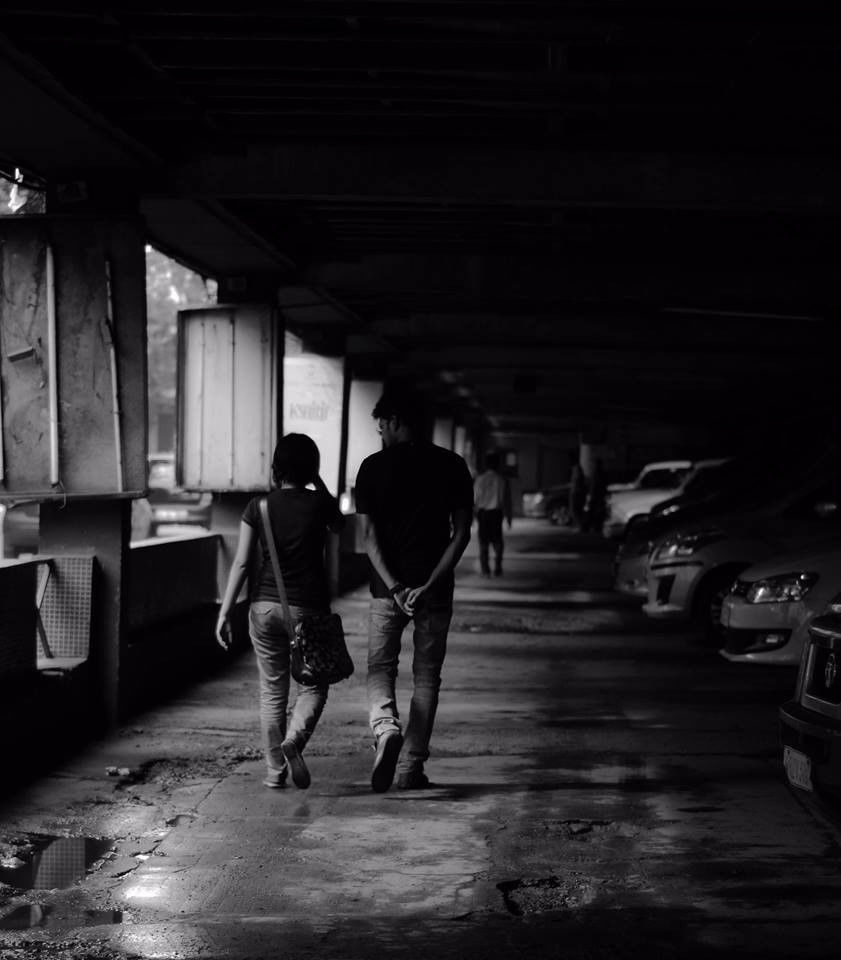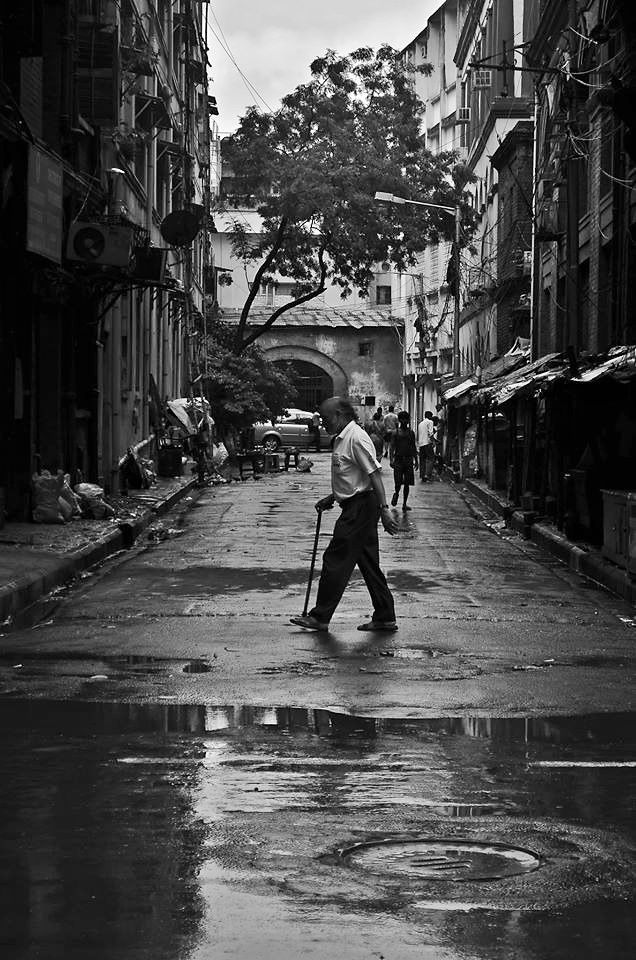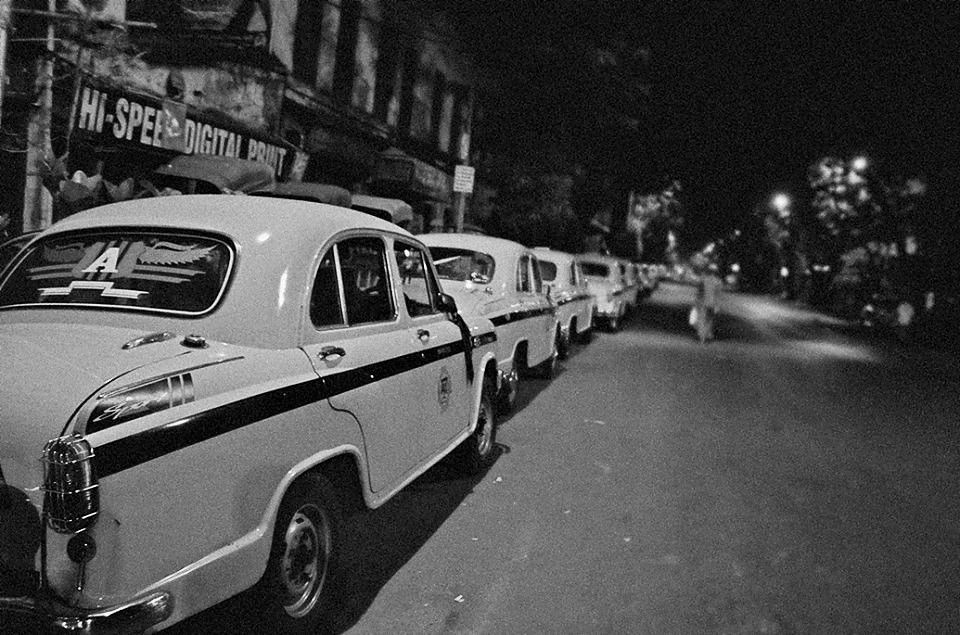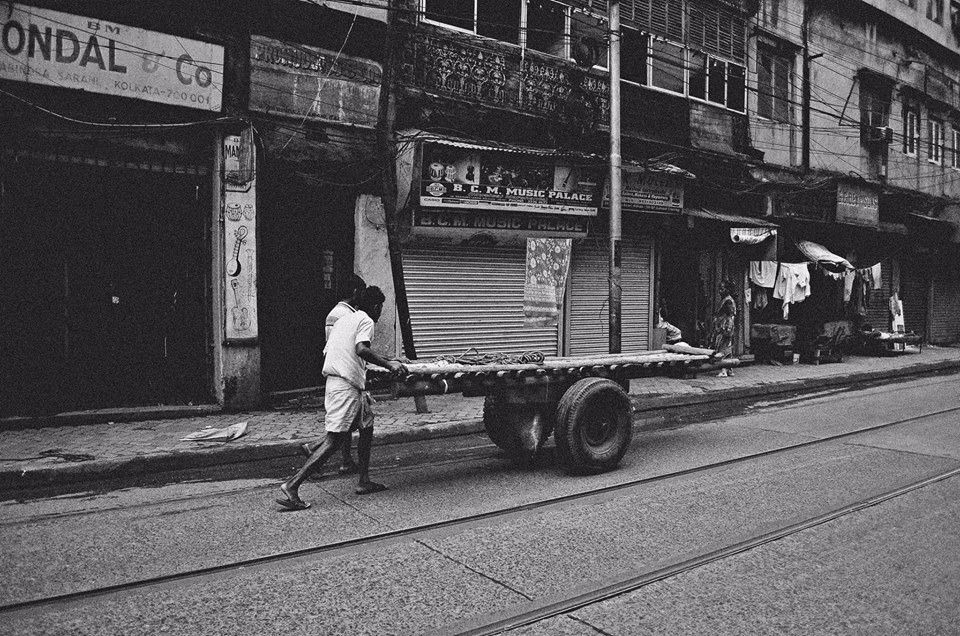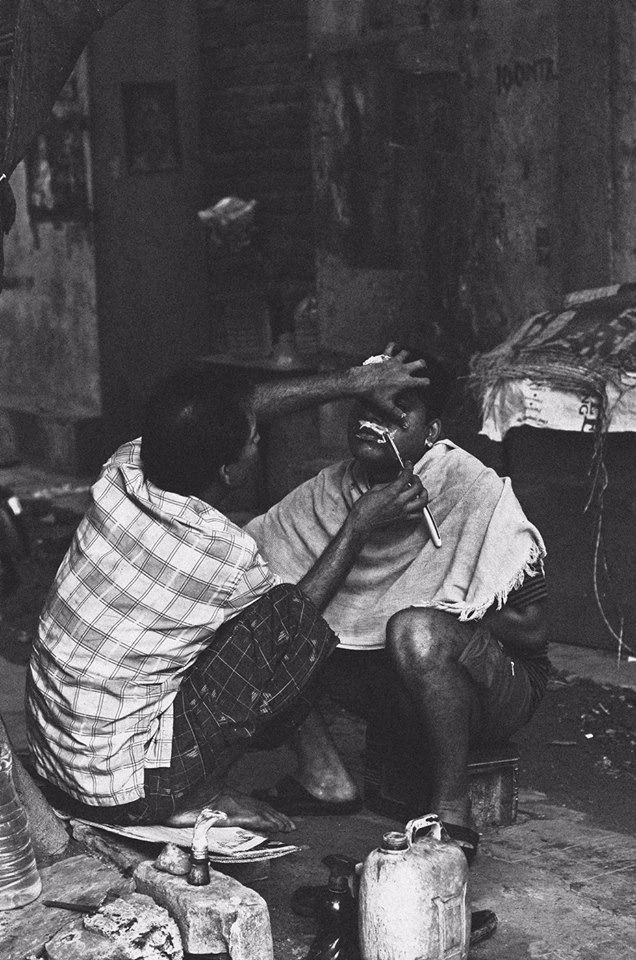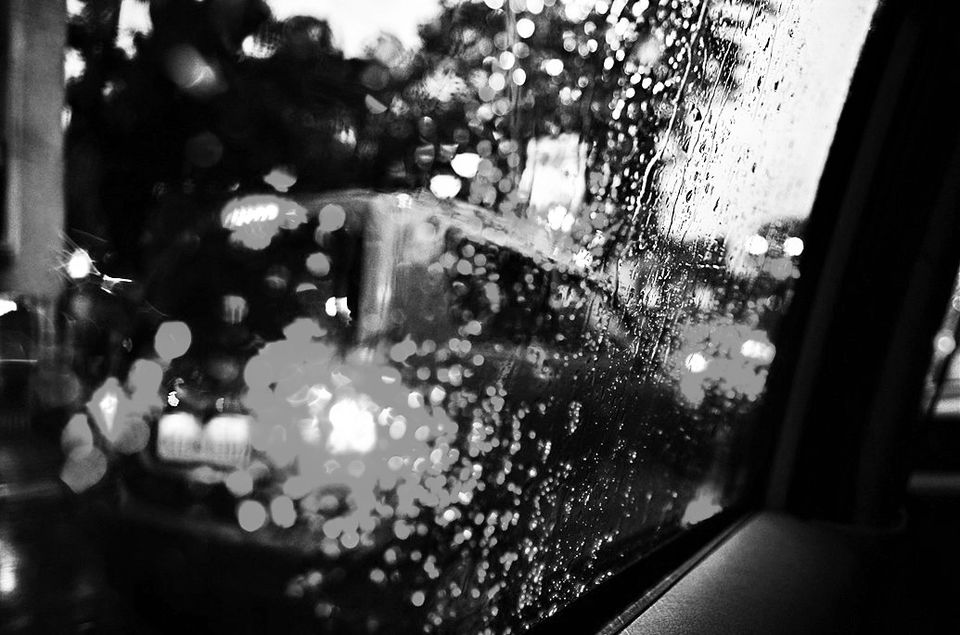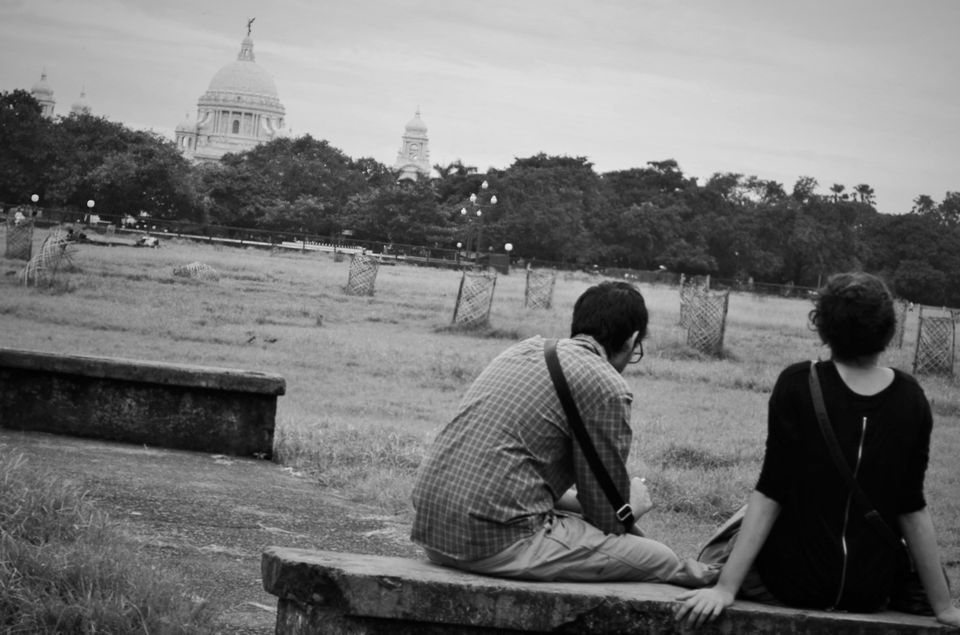 Evenings in Calcutta are my favorite. When I look back on the years that I have spent in this city of joy, I have only remembered hundreds of nuances of a thousand such evenings.
I think this city has a lot to offer much more than just roshogollas, football and cinema. I think Calcutta breathes life into its people like no other city does! Personally, I bond with Calcutta the most while in transits.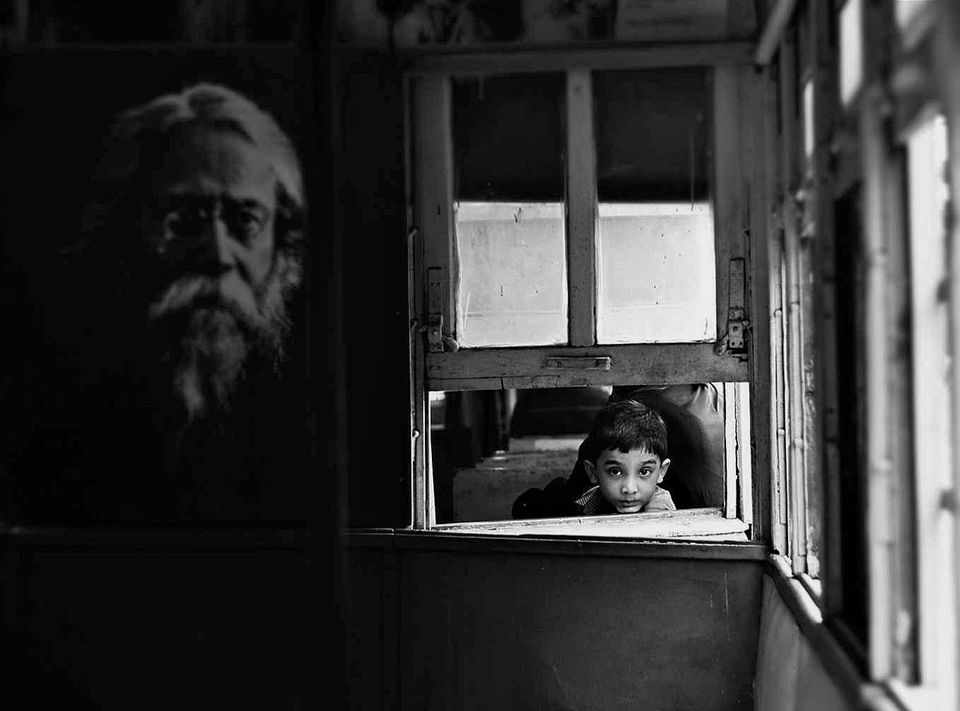 While on a tram, from Hedua to Hatibagan, North Calcutta
Photo Credit : Zubair Alam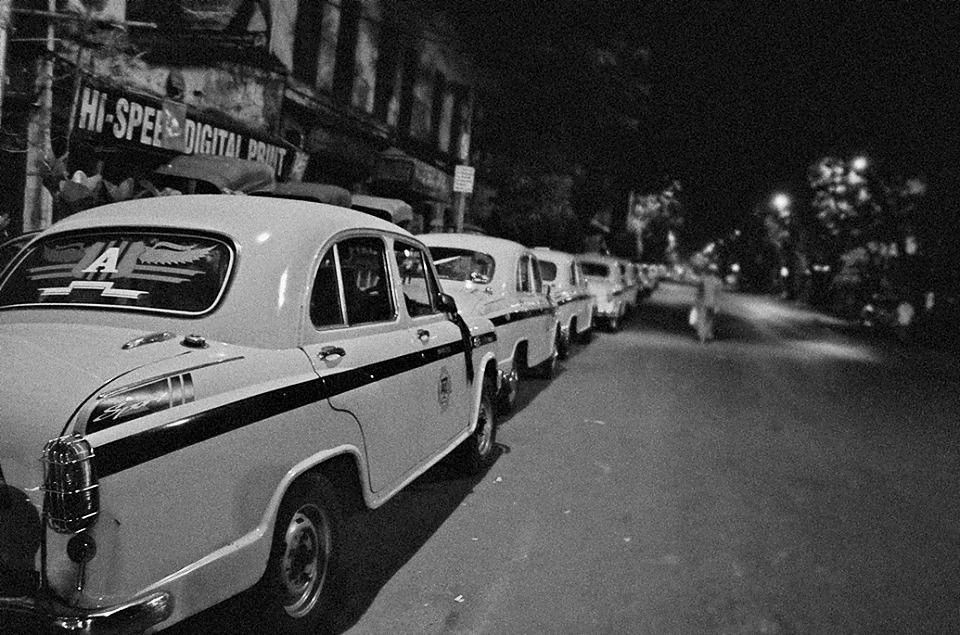 A taxi stand near Tollygunge
Photo Credit : Zubair Alam
We celebrate Calcutta with a Rabindranath Tagore, a Satyajit Ray, a Manna De, a Sourav Ganguly or an Uttam-Suchitra. But barring the intelligentsia, have we ever noticed how the "Humans of Calcutta" still hold on to these keepsakes of history in their naive, little ways? These are the same people we see in transits, and comfortably choose to forget in the next ten minutes. My story on Calcutta celebrates these overlooked faces which define the culture and warmth of the city in its purest form.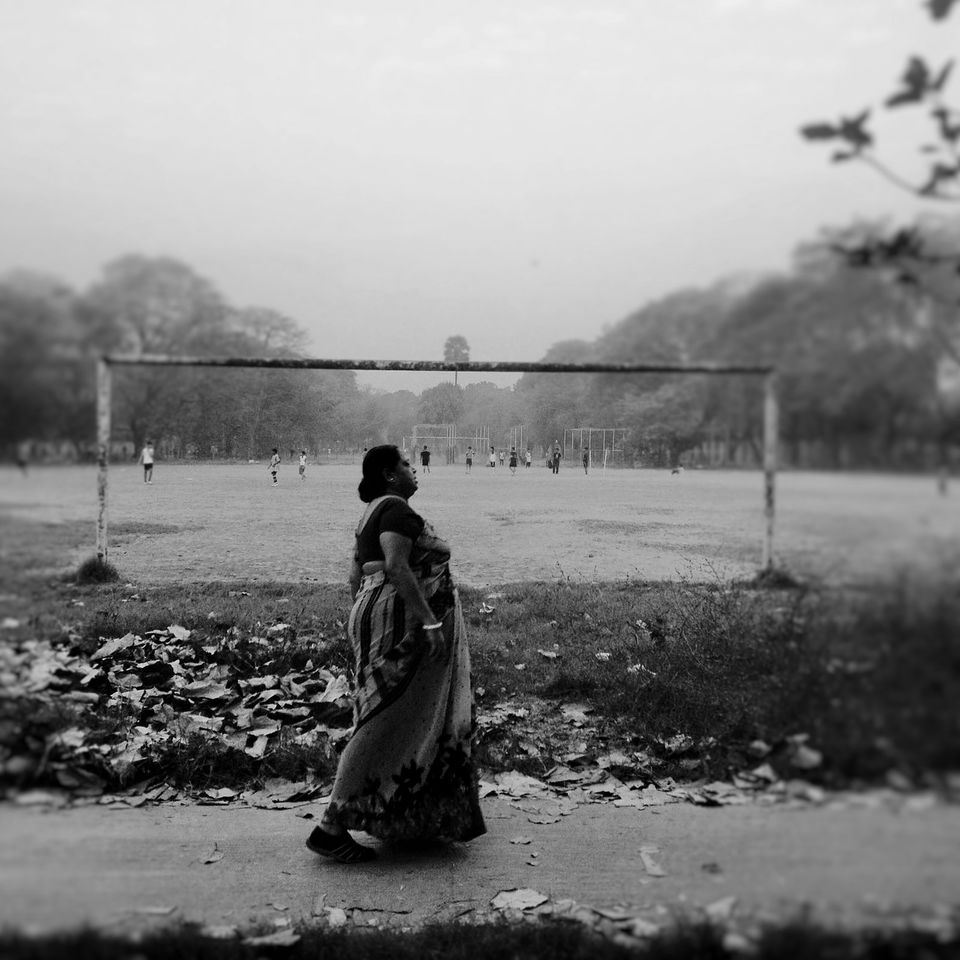 An evening in Maidan
Photo Credit : Zubair Alam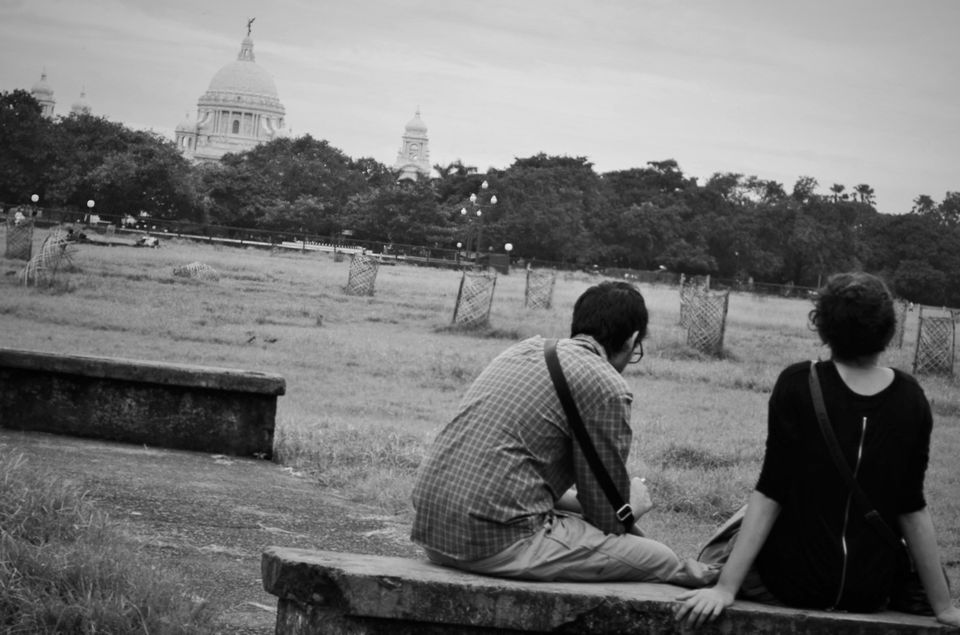 A backdrop of the Victoria Memorial, Kolkata
Photo Credit : Zubair Alam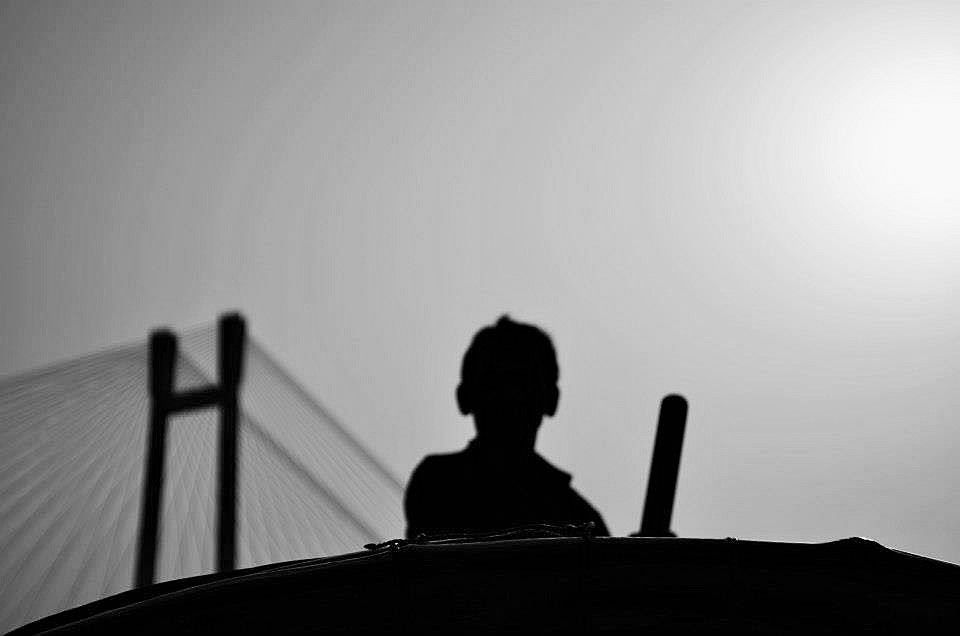 A boat ride and a backdrop of the Vidyasagar Setu
Photo Credit : Zubair Alam
I cannot remember the greenery of the Maidan without remembering the uncountable faces donning colorful jerseys playing football on the ground, or the casual evening strolls of pedestrians on its paved sidewalks. The beauty of the Victoria Memorial is incomplete without a plethora of lovestruck faces. The hustle-bustle of Burra Bazaar and New market is lifeless without the undiluted mixture of the bourgeoisie and the working class The splendour of the Howrah Bridge or the Princep Ghat is cherished only when a weary man rows his oars and takes you on a boatride on the heart of Ganga, when sunset falls.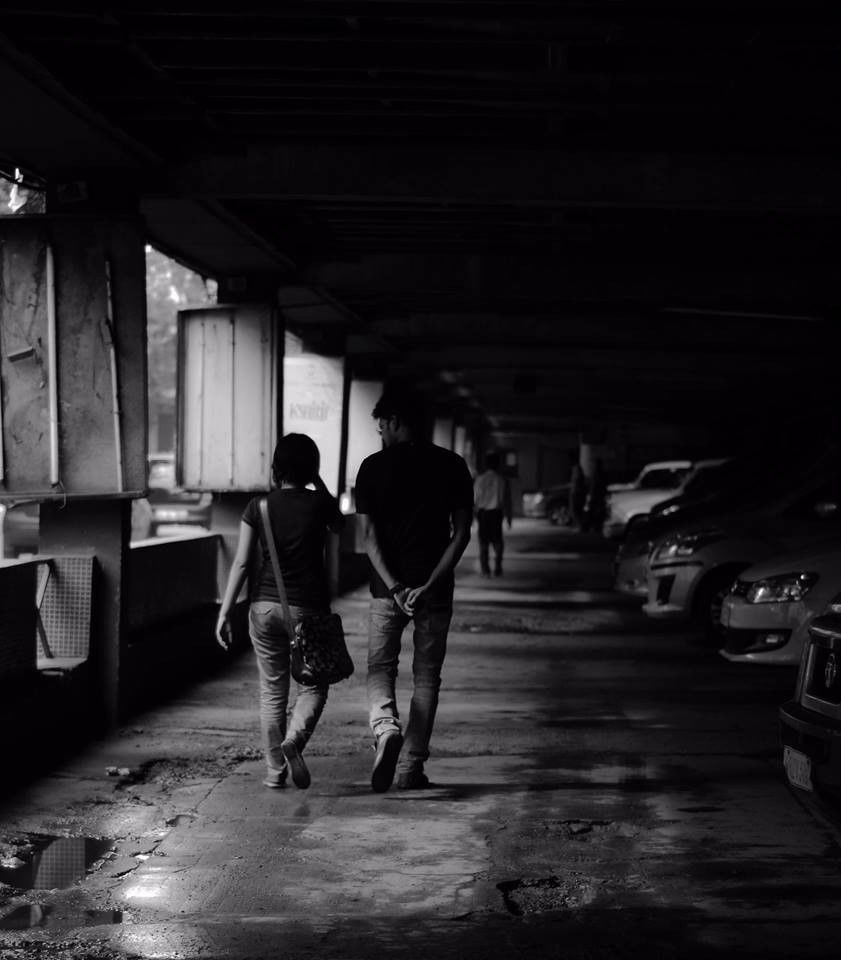 Taking the lane beside the South Park Street Cemetery
Photo Credit : Zubair Alam
A local tea-stall at Girish Park
Photo Credit : Zubair Alam
The city speaks of love and friendship - that which often begins on streets. The endless walks on Park Street, Southern avenue and College Square is never tiring for young lovers. Calcutta in fact brews love in almost every gully! The local chaiwala you start visiting then onwards becomes a dada in no time. And one fine evening amid sudden drizzles, sitting under the thatched roof, when you hear him play your favorite R.D.Burman classics on his tampered cassette player, you know you have truly lived the perfect idea of an "affordable" date! Well, a man living in this city would like to spend his money on things that really, really matter to him. He is always looking for ways to save. Nonetheless, Calcutta feels.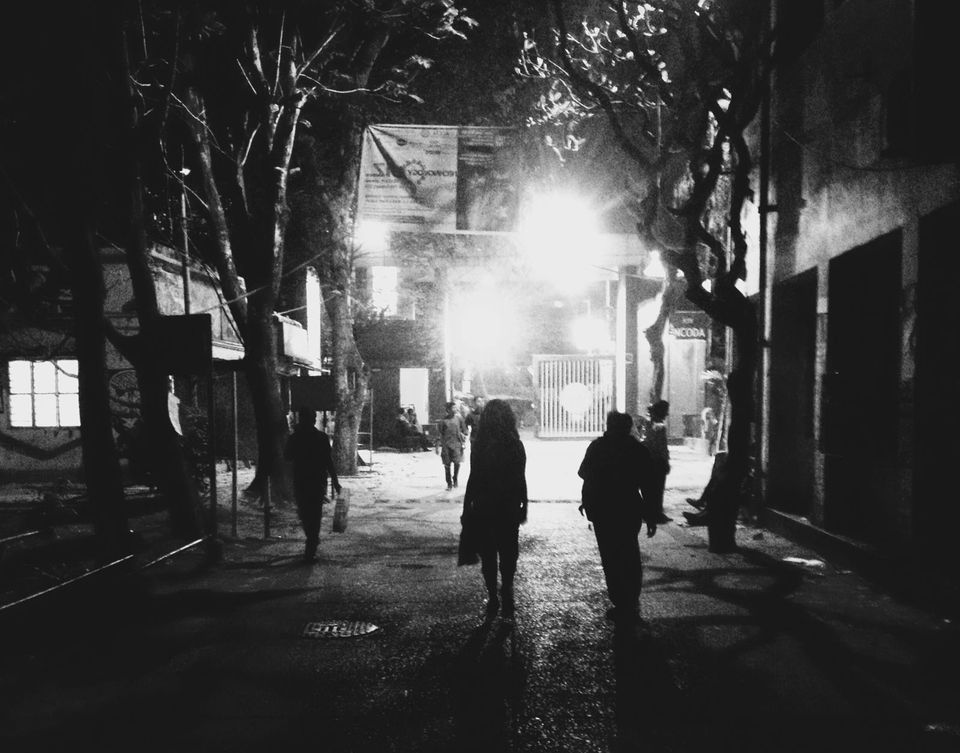 Jadavpur University, Gate 4
Photo Credit : Zubair Alam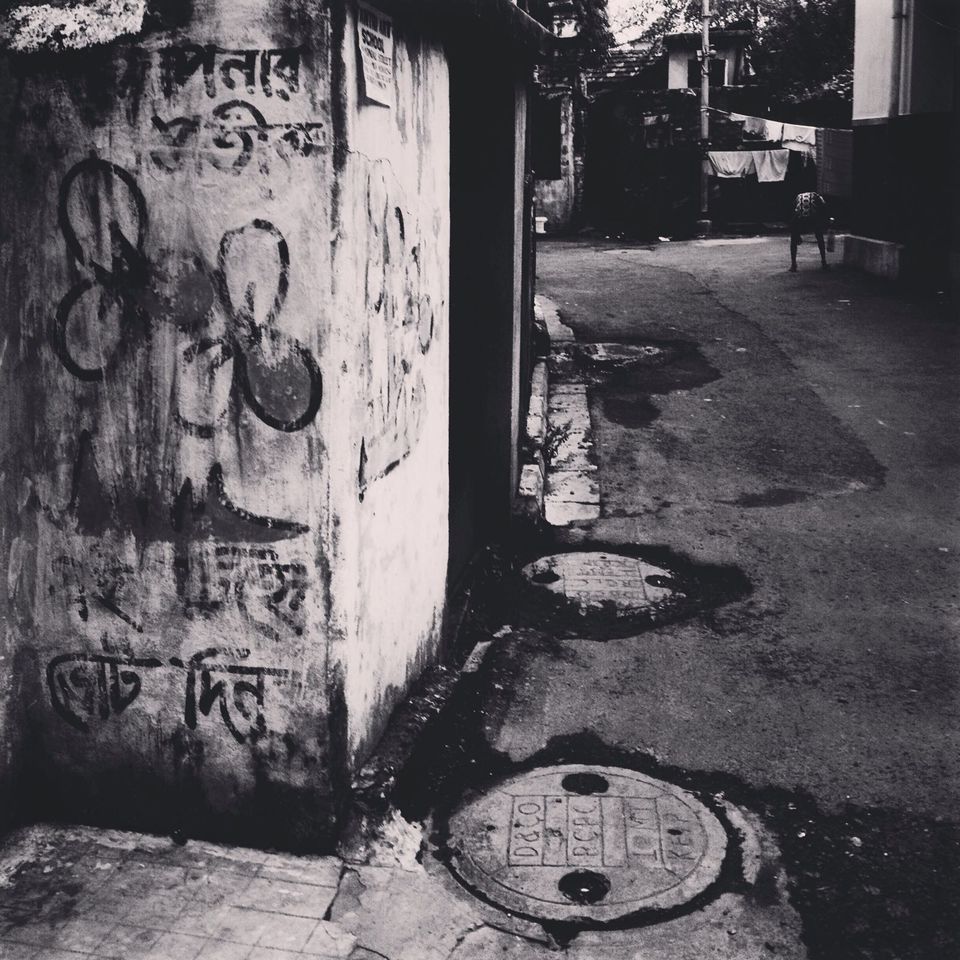 Political graffitis made on walls, near Gariahat
Photo Credit : Zubair Alam
Cha never disappoints us. 90 out of 100 Bengalis are tea-lovers. No. They are addicted to tea. Actually, the people of Calcutta can have any goddamn discussion over a cha-adda! The smallest of provocation leads to heated arguments over politics, football, religion or God forbid, the future of this nation! These are the people who any day prefer "chop-muri" to "chowmein" for evening snacks. Calcutta smells of revolution. Calcutta responds.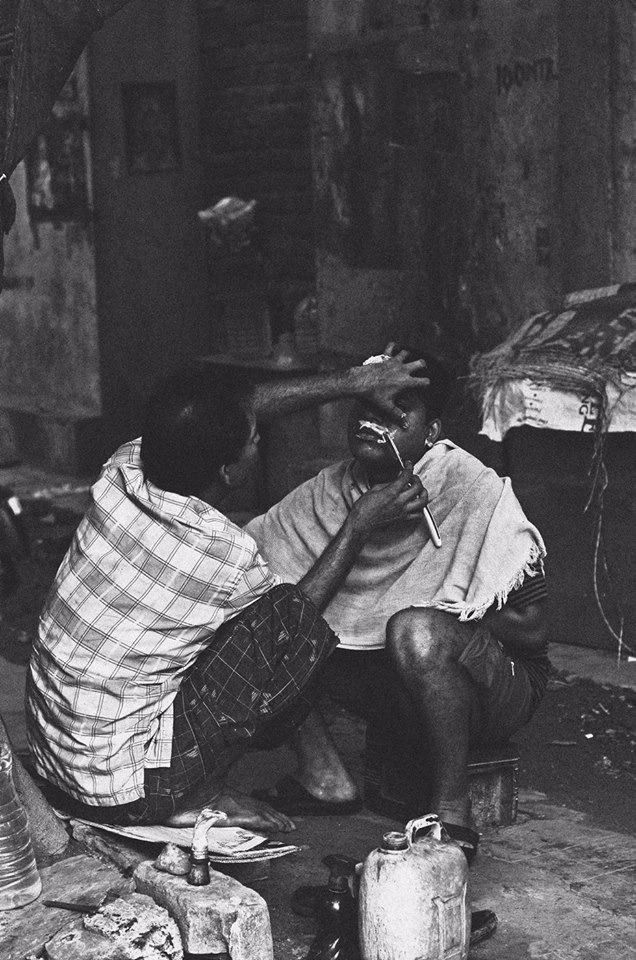 Dilip da attending his last customer of the day, Beliaghata
Photo Credit : Zubair Alam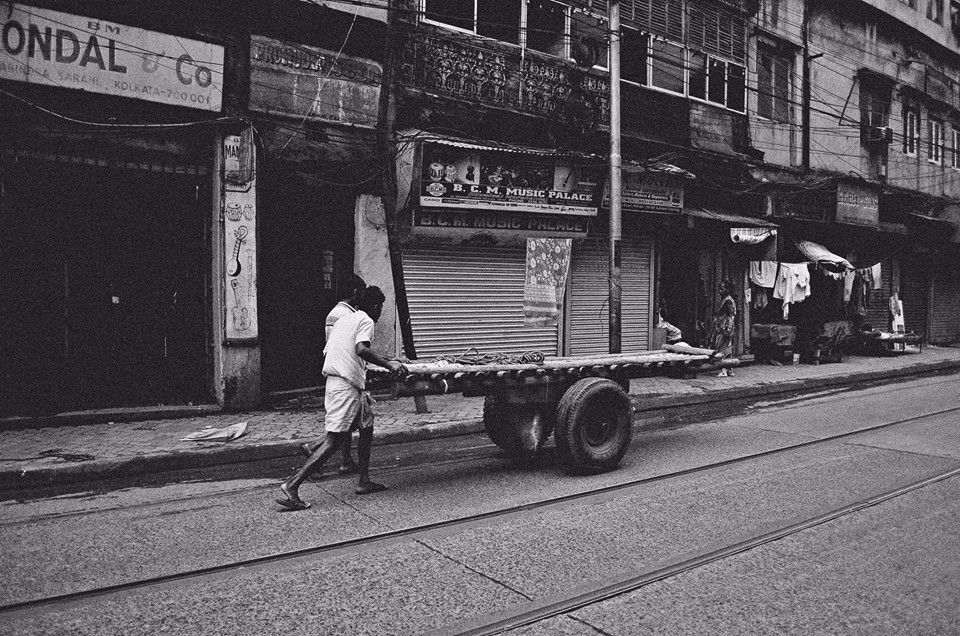 Workers returning after a hard day's work, North Calcutta
Photo Credit : Zubair Alam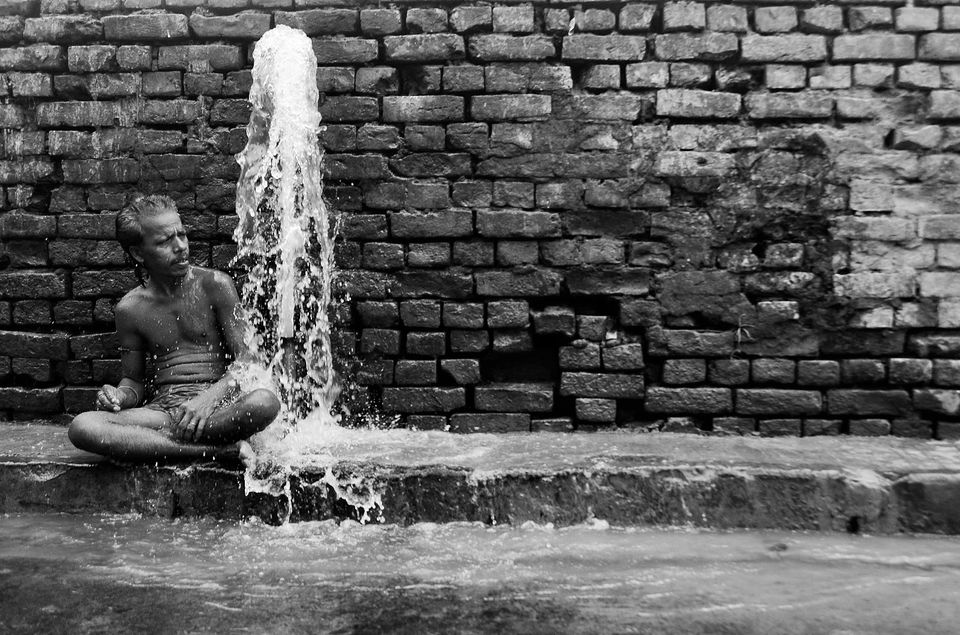 Rejuvenating, Manicktala
Photo Credit : Zubair Alam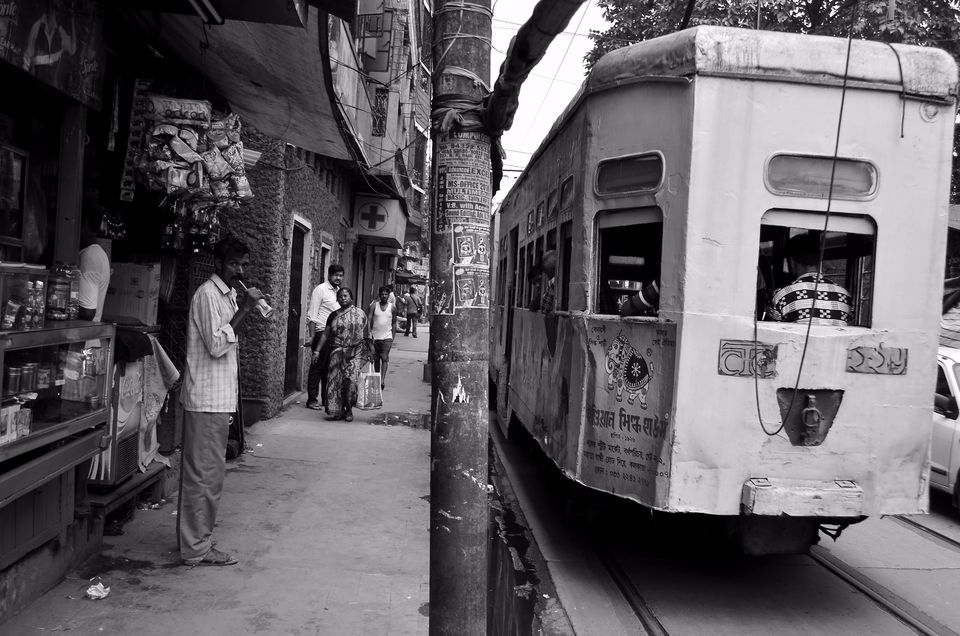 Refreshments, Shyambazar
Photo Credit : Zubair Alam
Calcutta is about the summation of its people. I think it counts much more than the city's markets, mansions and museums. The city speaks of hard work and sacrifice. The barber who sits on a brick with his umbrella, in front of my house, often tells me how he used to survive on grass roots and water once upon a time. The men who've pulled loaded wheelbarrows all day, wait for the municipal taps to usher a splash of joy on their worn out bodies. These are the people who flock in numbers but still go unnoticed. The city scape is changing almost in a jiffy, but what has remained rooted to the essence of Calcutta, are the people who would still prefer taking a tram to availing an Uber.
A Pujo pandal of South Calcutta
Photo Credit : Zubair Alam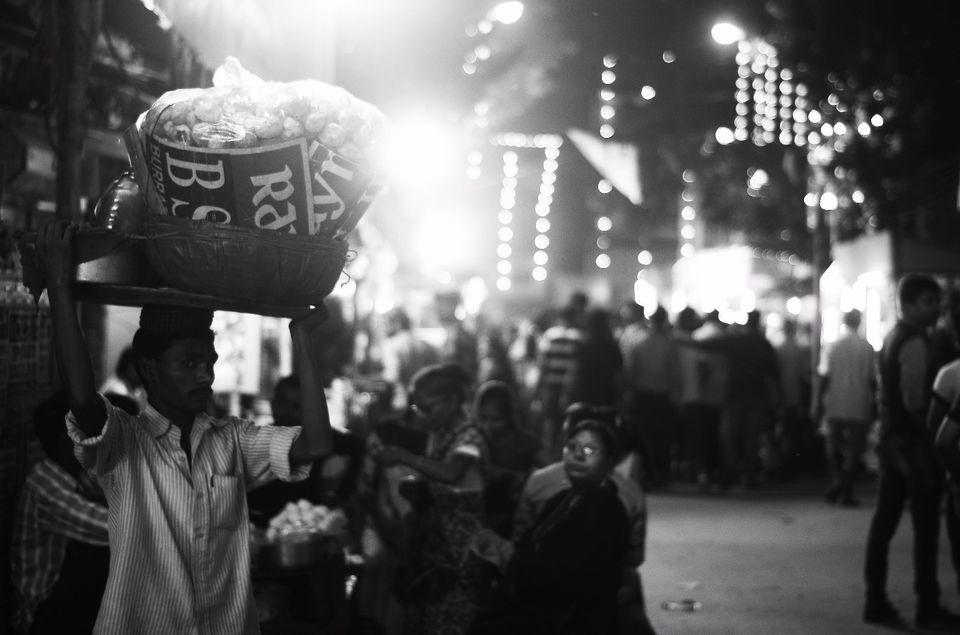 Maddox Square
Photo Credit : Zubair Alam
Pujo in Calcutta is a grandeur! It is like a fair with millions walking on streets to get a glimpse of the 88 feet tall Durga idol at Deshapriya Park! It is about the never ending light trails. It is about the gooseflesh that one gets on dancing to the beats of the dhaak. It is about throwing colors at each other. It is about the blessings the young ones seek from the elders. It is only about the magic that pervades the city during the celebration, and accepts with open arms whoever wants to be a part of it! Calcutta beats.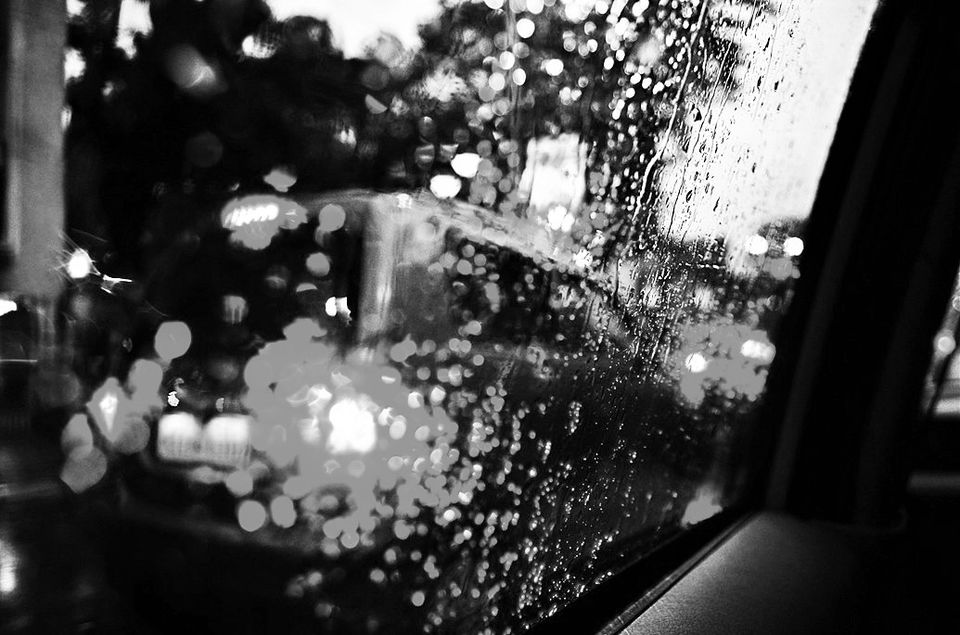 Monsoon on panes
Photo Credit : Zubair Alam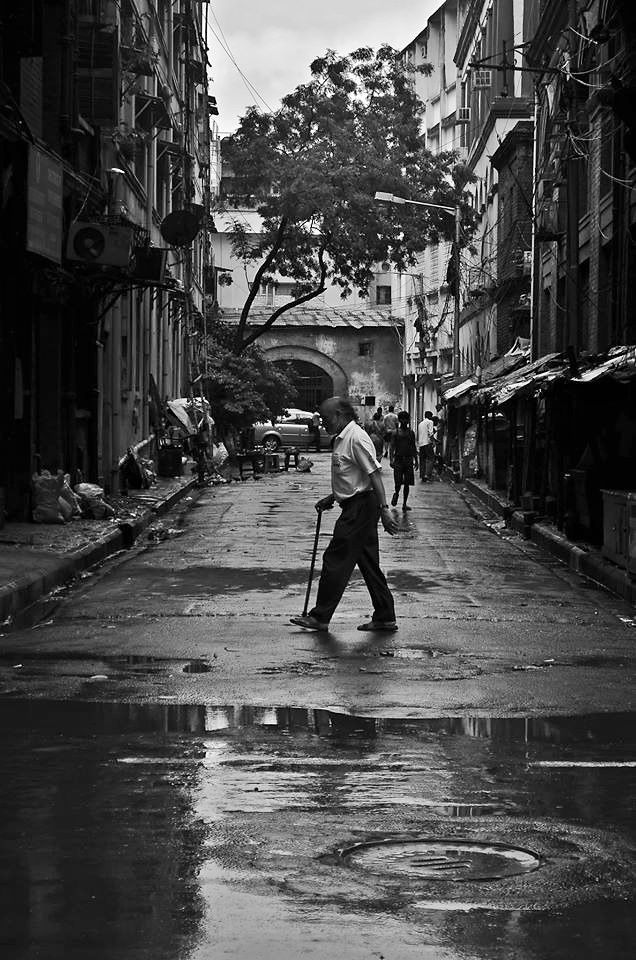 The usual June, M. G. Road
Photo Credit : Zubair Alam
The city has become more than a friend to me now. It has grown on me so much that I feel a little discomfort when friends leave and suggest that someday I should leave as well! Fortunately, I am an old-school lover and I could never have enough of the love and affection that this majestic city has to offer. So I always procrastinate. To me, the urban is replaceable. But the untarnished true spirit of the place is always unparalleled. Every evening, On my way home from work, I encounter the real Calcutta. I see the immeasurable worth of this city in sweet nothings.
When in Calcutta, the city doesn't just indulge you. The city owns you!