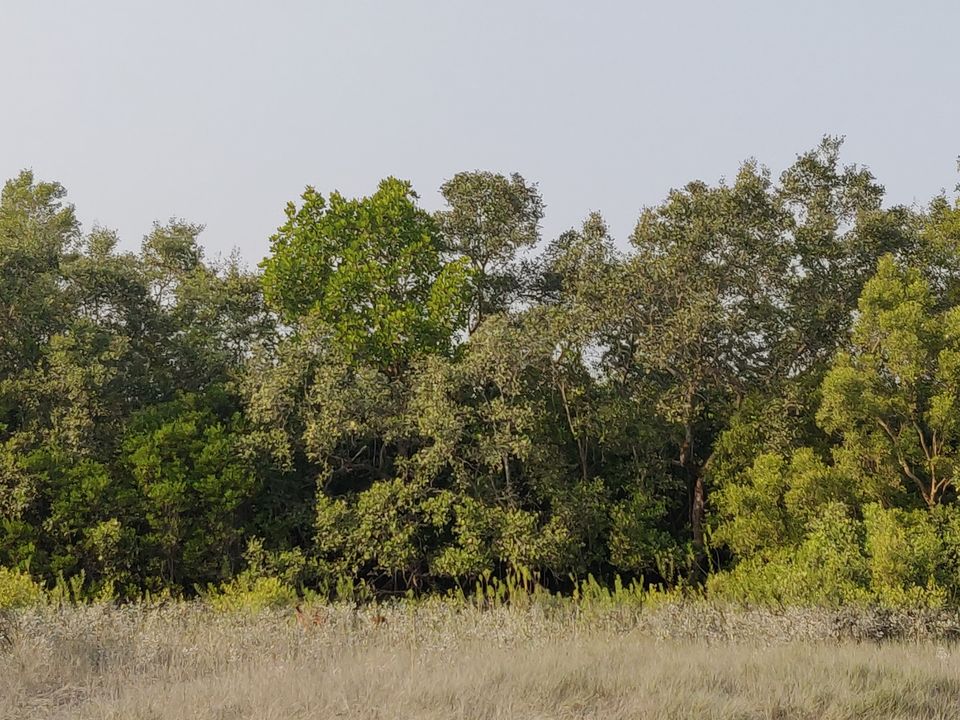 Sunderbans, the land of mangroves had been in my destination list for long and while looking for a getaway to ring in the new years it seemed perfect. What better way to start new year than to visit a new place, immerse in a new experience!
I planned this trip with my friend. We reached Kolkata on 28th December. Having spare days the city of joy was also on our visit list and we spent our first day in the city of joy. A boat ride in the mighty Hoogly river passing under the famous Howrah bridge was an experience in itself. The beautifully lit James princeps ghat added to the nighttime river ride experience.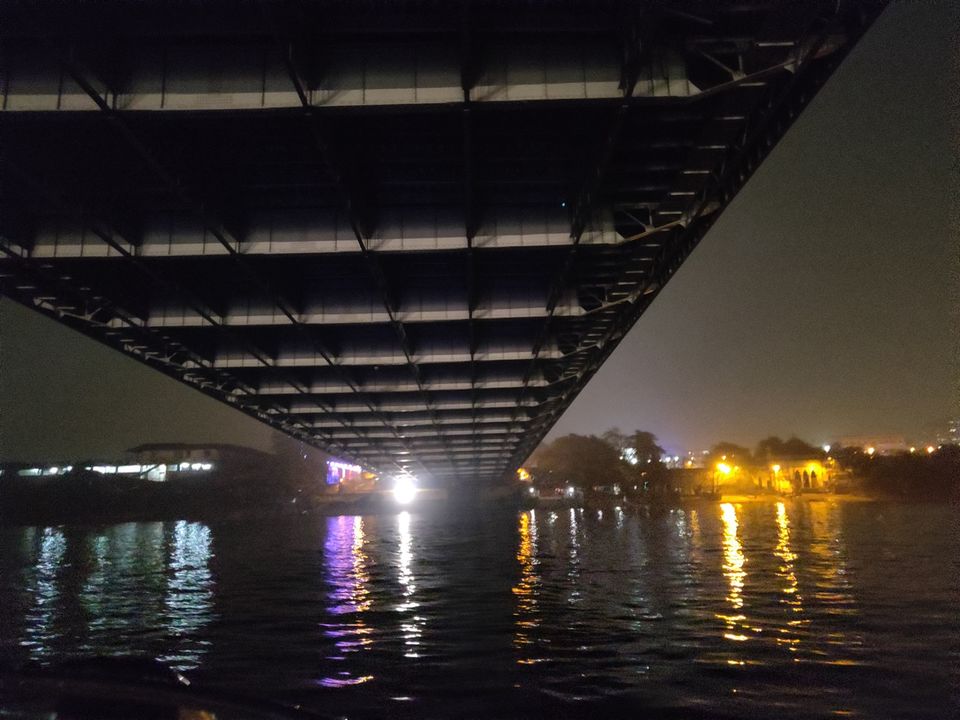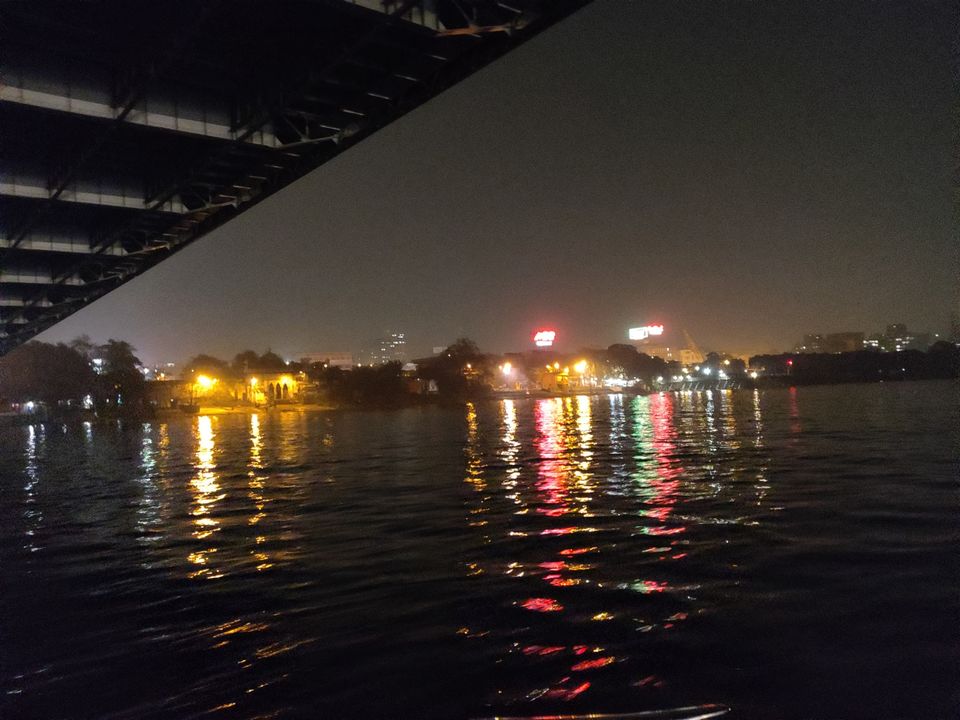 Early in the morning we left for Sunderbans. Sunderbans comes under canning subdivision of South 24 parganas district in West Bengal. It's an adjoining district of Kolkata. With personal vehicle or cab it takes about 3 hours to reach Godhkhali ferry ghat on banks of river Malta which is the gateway to Sunderbans.
At Godhkhali we boarded the ferry or house boat which was to drop us at Sajnakheli resort where we had planned a night stay. Since Sunderbans is accessible only by ferry and only one stop at a watch tower is allowed the trip can be done in a day also but I wanted to stay for a day. Aboard the boat I was mesmerized by the massive expanse of river stretching every where one could see.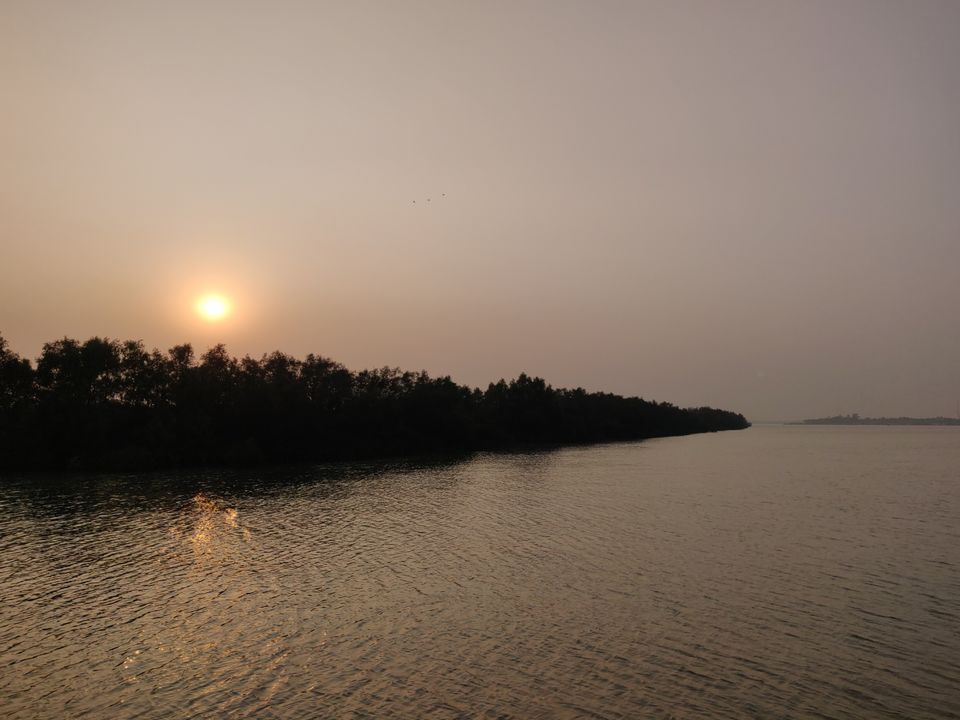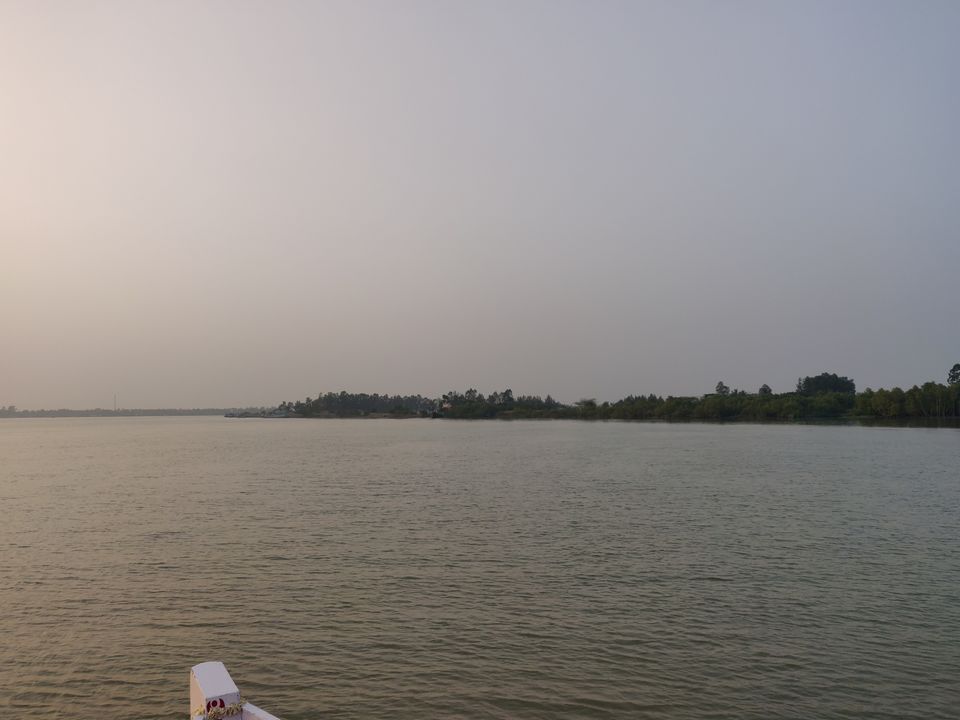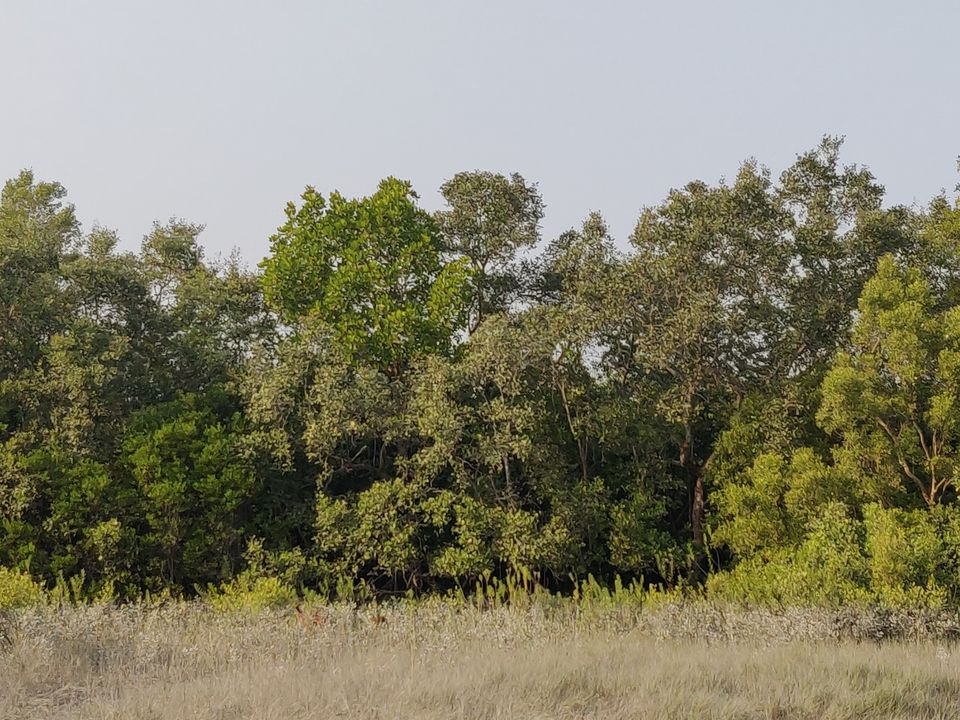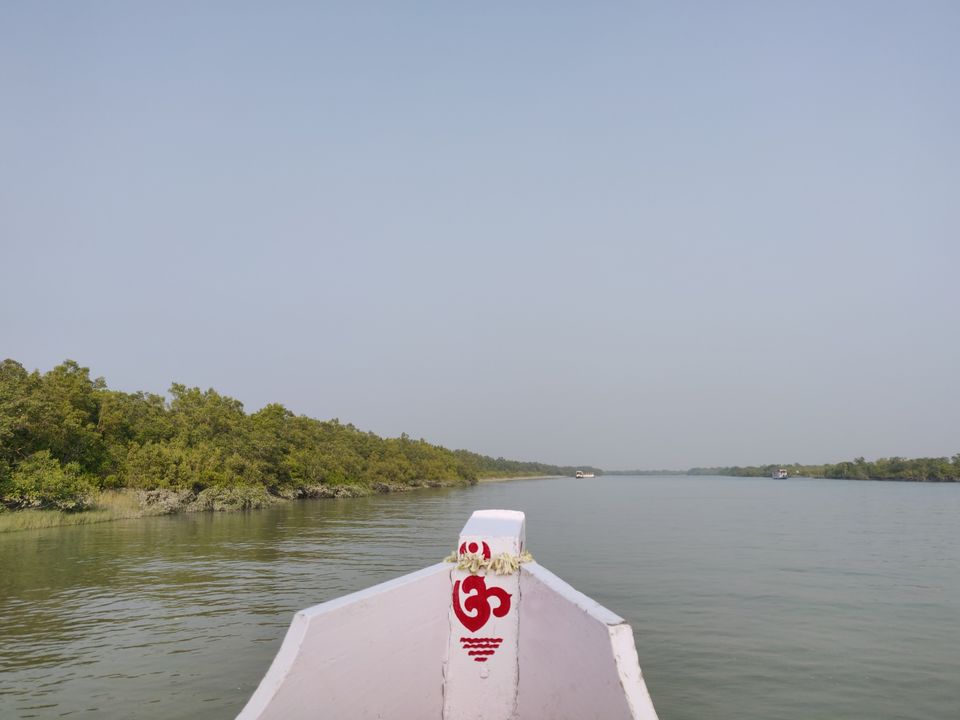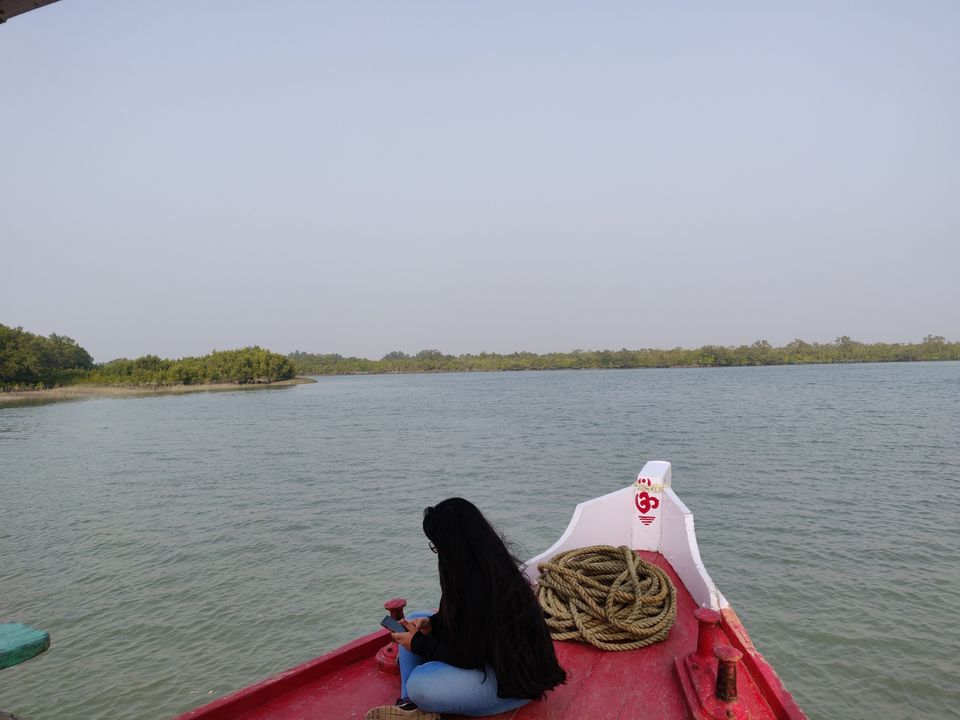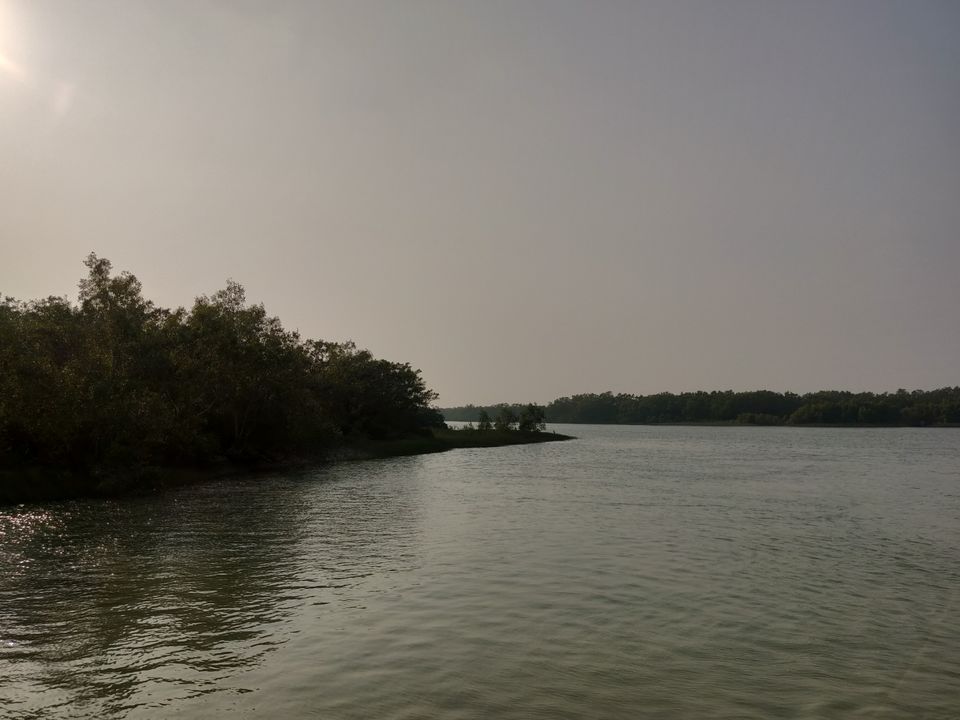 we had lunch on board the house boat. It was prawns Curry and rice and it definitely was best prawn curry I had ever had. Simple yet tasty.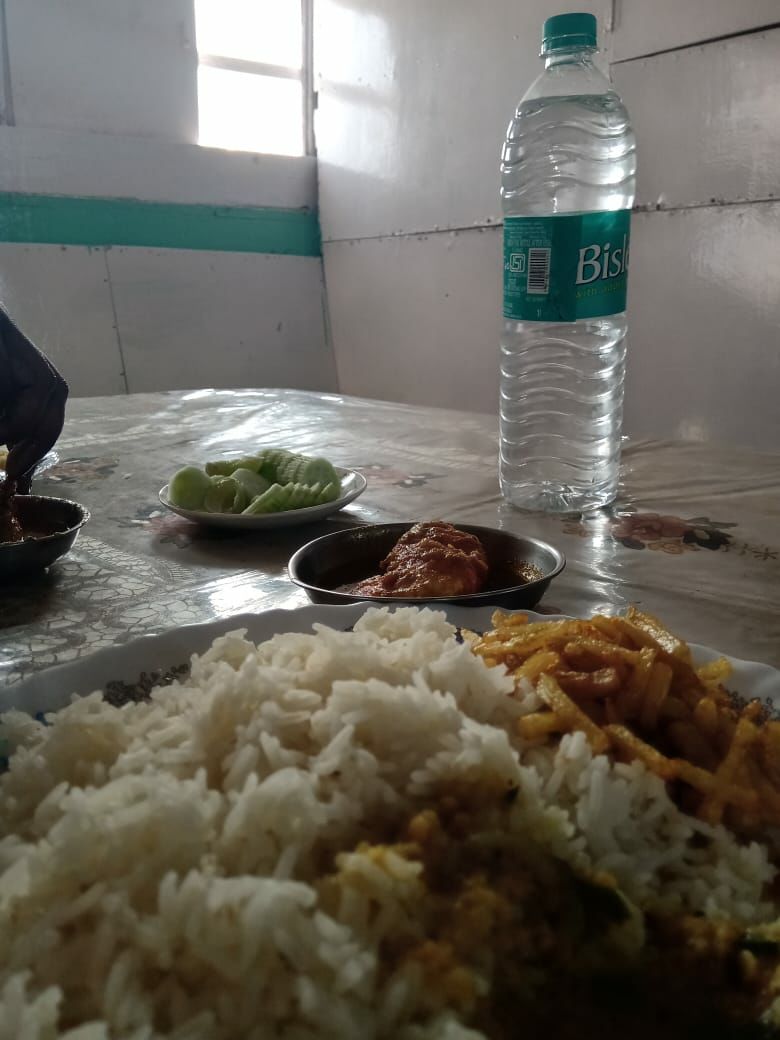 we reached Sajnakheli tourist resort run by the forest department. It is well maintained and I liked the idea of staying in the wilderness. Walking around the resort alone should be avoided as monkeys rule the place.
In the morning we left the resort for our return journey. Back to enjoying the endless expanse of the river. In Sunderbans the river is the lead protagonist as tigers only make guest appearances.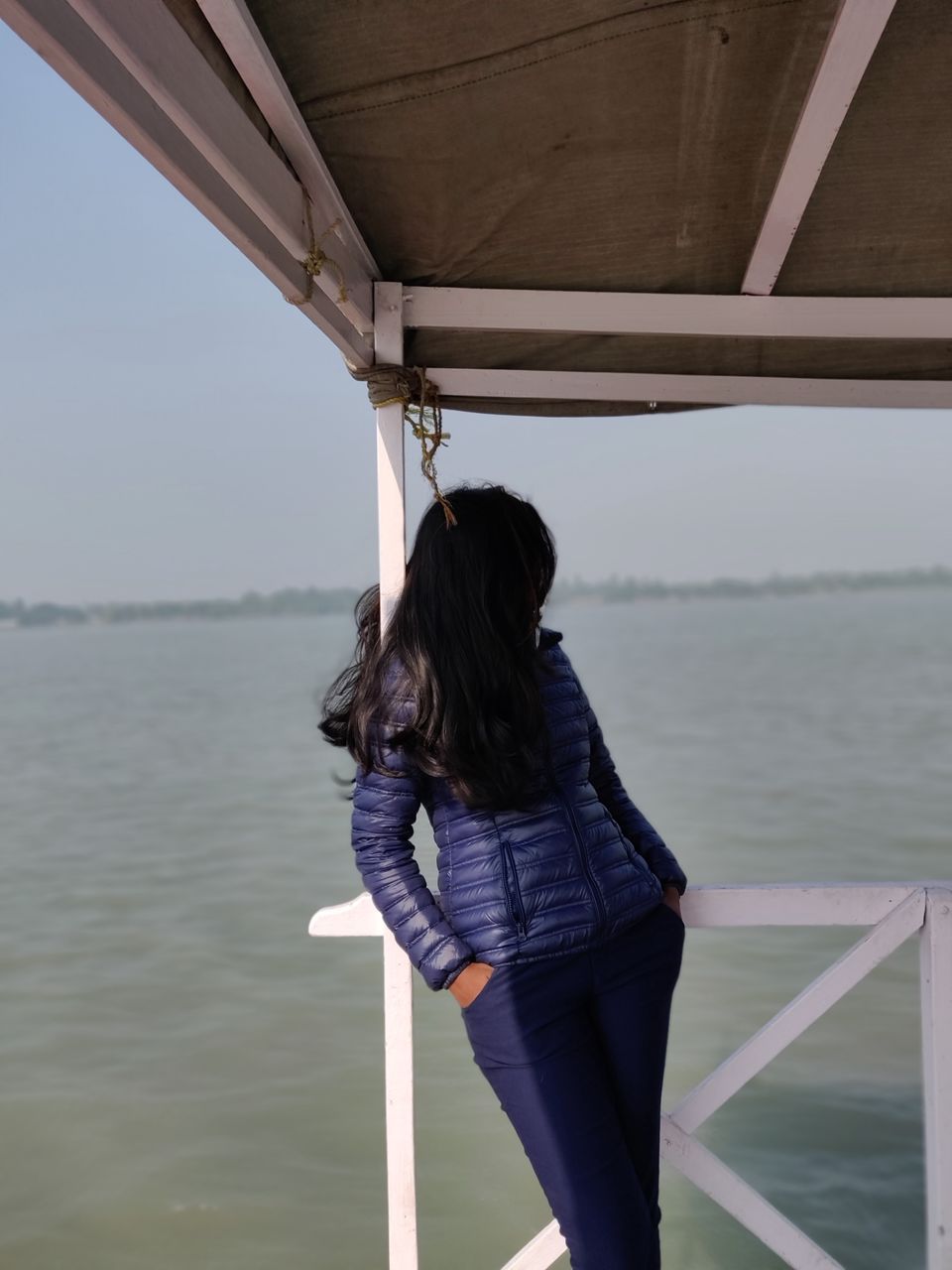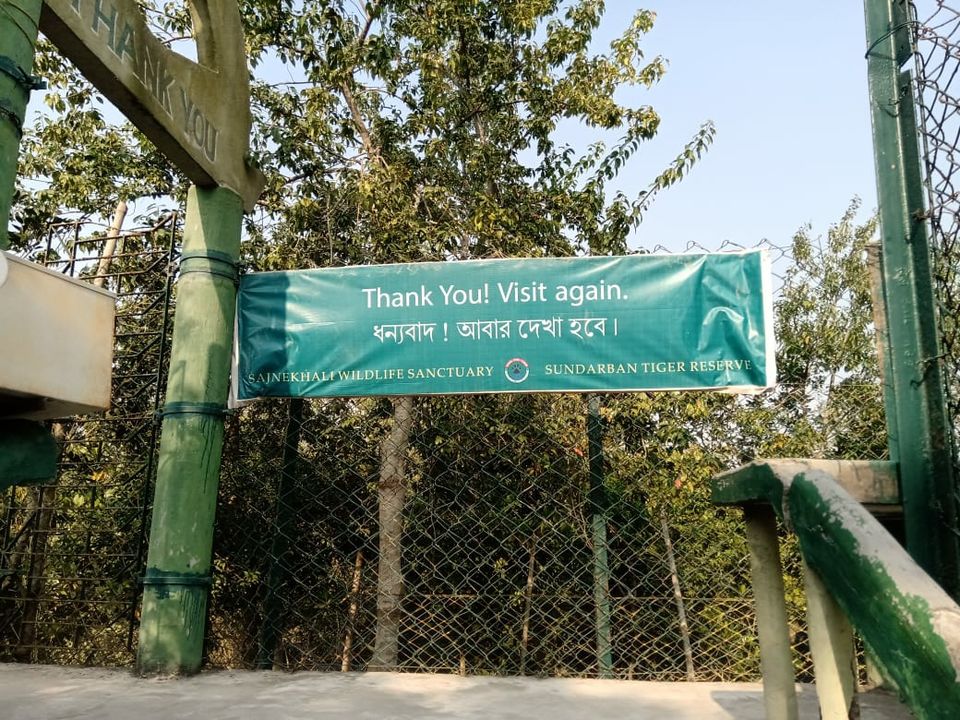 for return journey we took a bus from Godhkhali ghat to canning station from where we took a local train to Kolkata. Locals are frequent and the journey was happening with vendors trying to sell us stuff they wanted us to believe we needed.
Although I've been to Kolkata several times the joy of being a tourist in city of joy can't be foregone. Strolling in the park street all lighted up for Christmas and New year was fun and of course the British era monuments are a journey down memory lane.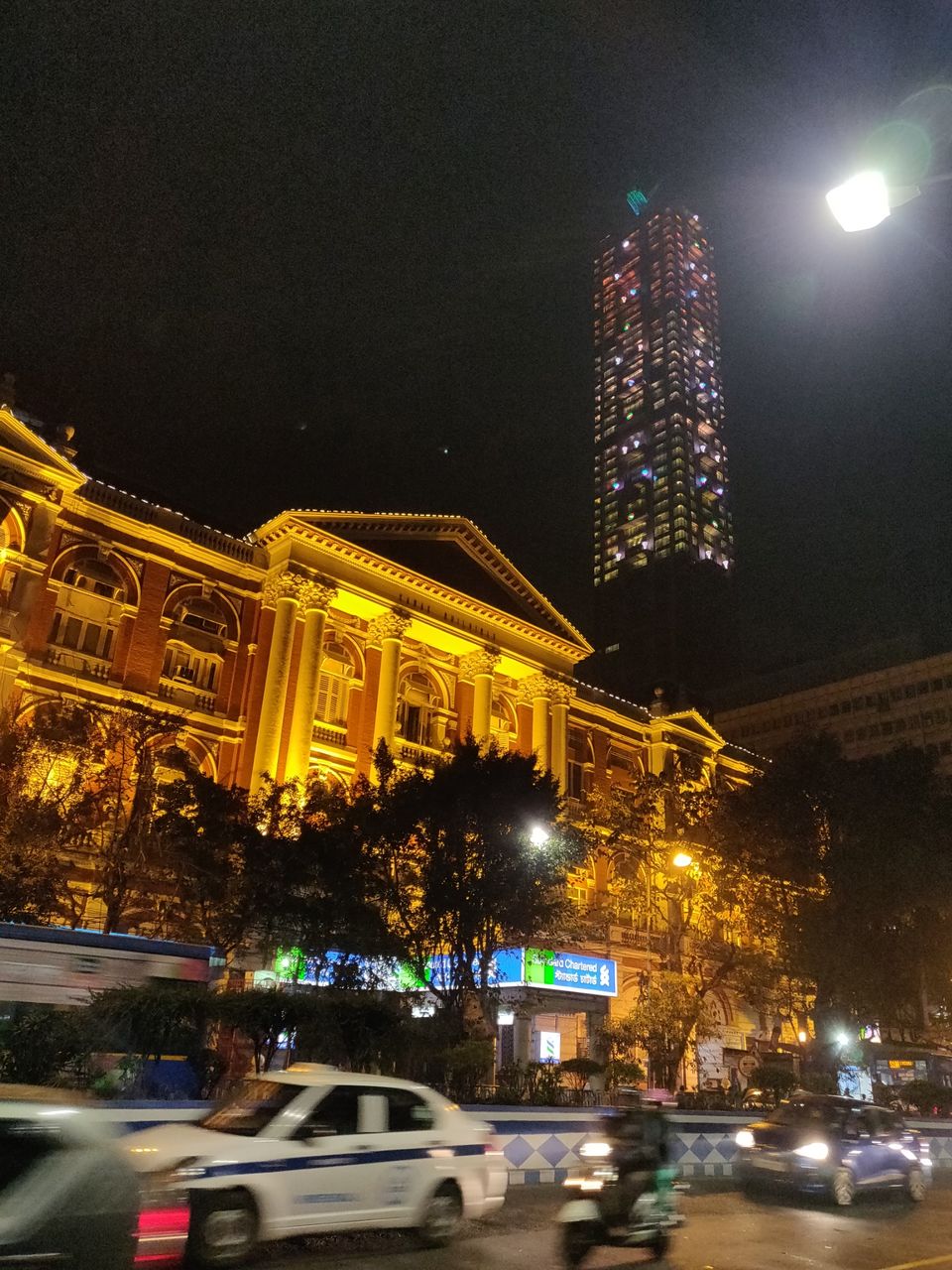 However Dharamtalla or Esplanade is hands down my favorite place in Kolkata. Shopping is fun but shopping at Esplanade is something else. You have to have visited there to know that.
A lot can be written about city of joy but that's a story for another time. On 1st January I left Kolkata with memories to cherish.