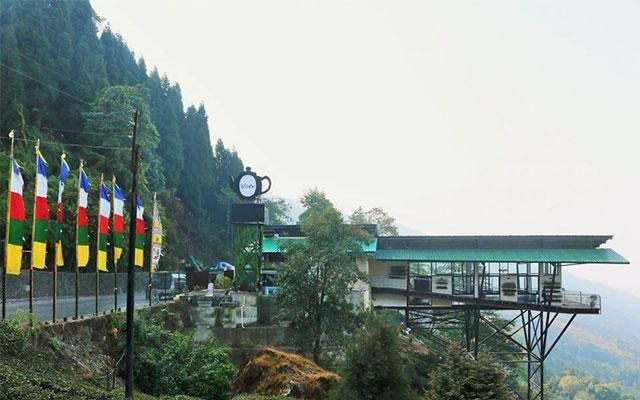 The desire for a cup of Darjeeling Tea.
On 22.01.2021 evening, my soul yearned for a cup of Darjeeling Tea. Alas! discovered the barren container in my attic. Spotting my desire to have a cup of Darjeeling Tea, my adorable soulmate prompted, "Why don't we visit Darjeeling, to have a cup of tea?".
Nothing is required to instigate my driving passion. Oh really, a fantastic proposal, why not? To satiate my thirst for Darjeeling Tea, we instantly packed the luggage and smacked NH34 by 5 am on 23.01.2021.
A most debatable route among the roadies, presently in better shape, with more Dhabas is as follows:
Kolkata(Laketown) – Barasat – Ranaghat – Krishnanagar – Bethuadari Baharampore – Morgarm – Farraka - Malda Bypass – Raiganj – Dalkhola – Kishanganj – Islampore – Bagdogra – Matigara – Rohini – Kurseong – Tung – Sonada – Ghoom – Darjeeling.
We halted for breakfast at Bethuadari around 0830 hrs, and resumed our journey around 0930 hrs., took Baharampore bypass for Morgram. One can stopover at PAPPU DHABA just before Morgarm for refreshment. However, we stopped at Malda for lunch around 1400 hrs with my cousin brother, who resides in Malda Town. After having delicious mutton curry and rice, we commenced our journey around 1600 hrs and reached Dalkhola around 2000 hrs. We took a break for dinner at Hotel Raj Darbar, Dalkhola, which also has an accommodation facility. We decided to stay back at Dalkhola, as the dense fog and darkness engulfed the highway ahead of us. The accommodation rates are between Rs. 800 (Non-AC) and Rs. 2500 (Four Bedded AC)
The stretch from Raiganj to Dalkhola is in better condition than Bengal to Bengal (Botolbari Road) or Domohana – Rasakhowa route.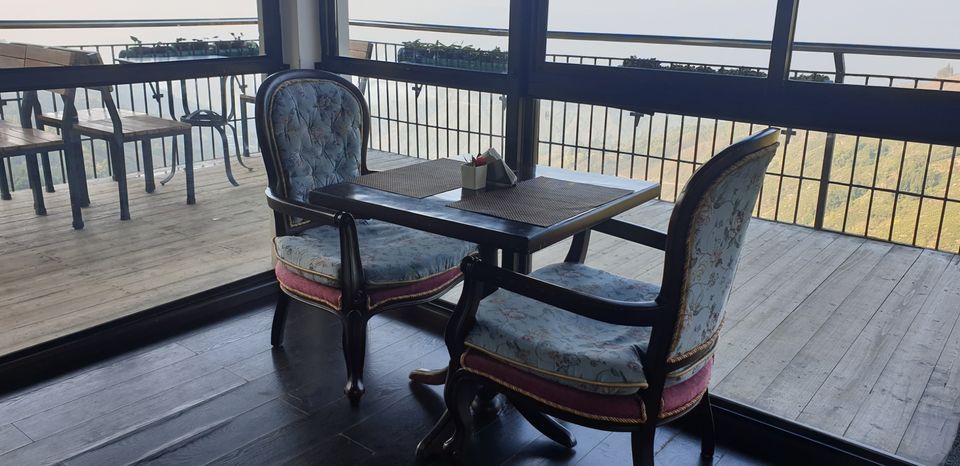 Celebrating 70K of my Chetak (Nick Name for my White Ford Ecosport)
On 24th January 2021, a misty morning welcomed us with fresh air, as we commenced our journey to Darjeeling. As we have crossed the worst stretch of our journey, I was relaxed and enjoying the pristine beauty of the nature and greeneries of the tea garden. My Kids one 13 years another 6 years were excited to look at the tea gardens on both sides of the road, and the melodies of Anjan Dutta portrayed a perfect landscape of our journey.
As we crossed Matigara (by passed Siliguri) and turned right for Rohini route, we encountered with the wild beast of the forest (AN ADULT ELEPHANT) jaywalking at his leisure without pondering of our presence, which continued for about 15 min.
The Rohini road has landscape with sharp narrow bends, which invites your attention while you are driving in hills. After an hour drive from the toll gate, we reached Margaret's Deck, an exclusive tea lounge. Margaret's Deck is an initiative of Goodricke Tea Pot at the Margaret Hope tea garden in Kurseong, located just a few hundred yards north of the Tung Station. The Margaret's Deck is shaped like a ship deck, which offers a 270 degree view of the rolling hills of the Margaret Hope tea garden, however the snow peaks are not visible.
The plantation of the Margaaret Hope tea garden dates back to 1862 when it was known as Chota Ringtong (some say Bada Ringtong). It was managed by Mr. Cruickshank, her young daughter fell in love with the lush green hills and meandering avenues of the tea estate. Sadly, Margaret's love affair with the hill was short lived, as she had to make a journey back home to England. She promised to return soon, but her promise was never kept as a sudden illness grasped her on her voyage home and she passed away never to return. Her father christened the garden Margaret Hope and today the Margaret's Deck stand as a mute witness to Margaret's eternal love for the amazing tea estate. The Margaret's Deck consists of two parts, the lobby and the restaurant area with an open kitchen. The lobby had a small outlet, where visitors could pick up packets of exotic Darjeeling tea. The lobby, with interesting posters on tea, serves as the waiting area.
A perfect celebration of my CHETAK, we relished our brunch and moved for Darjeeling, where we booked our stay with Club Mahindra.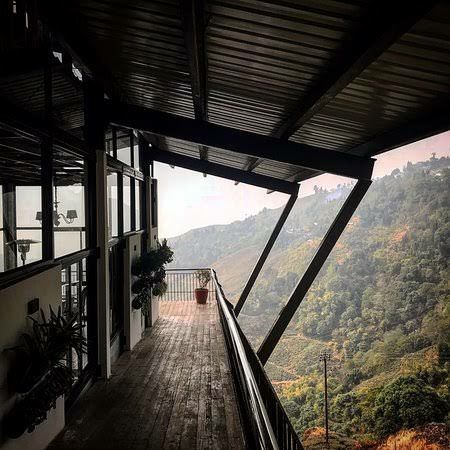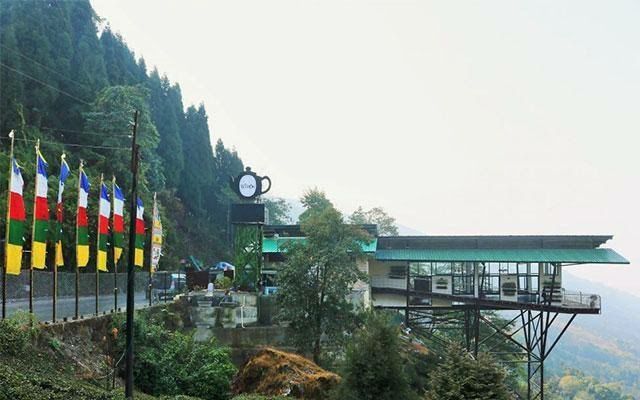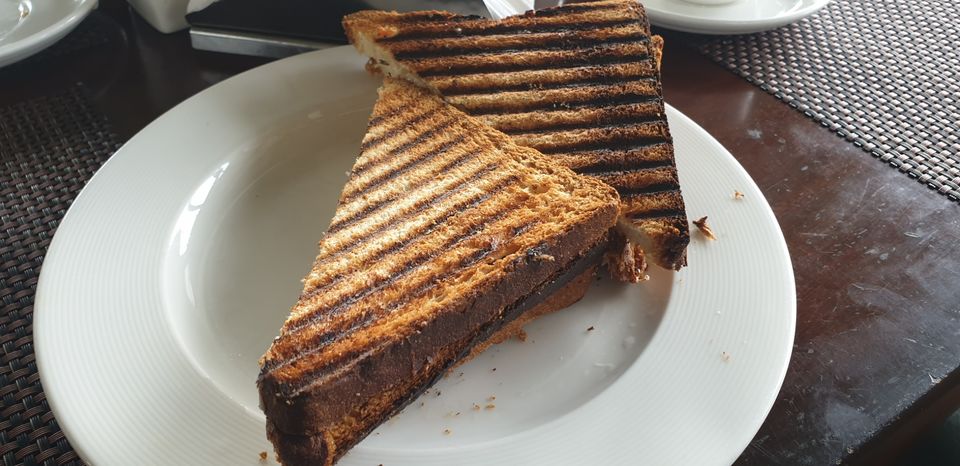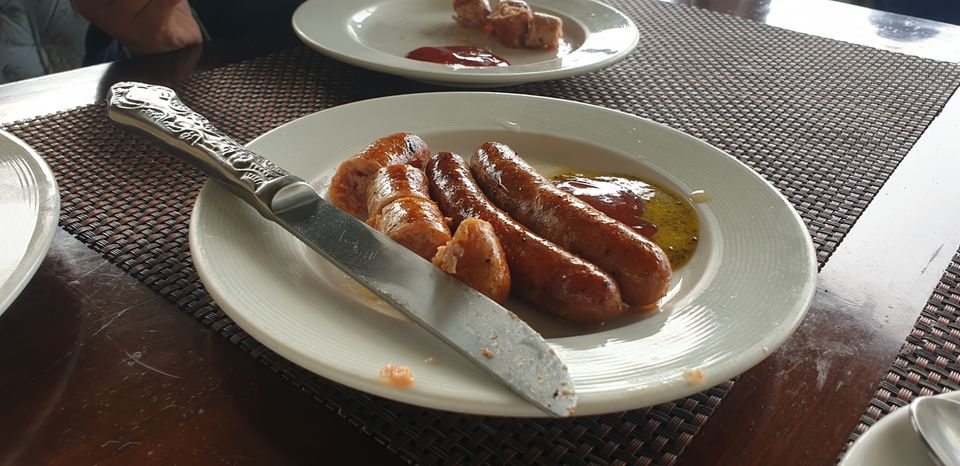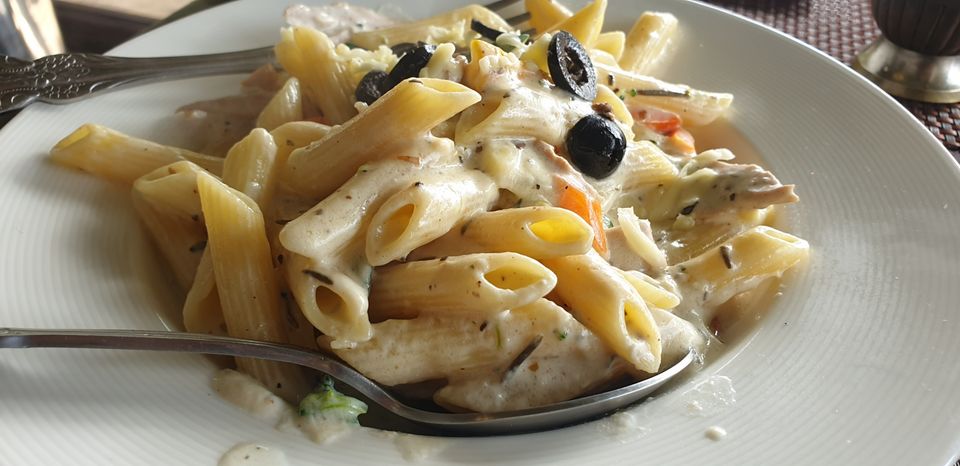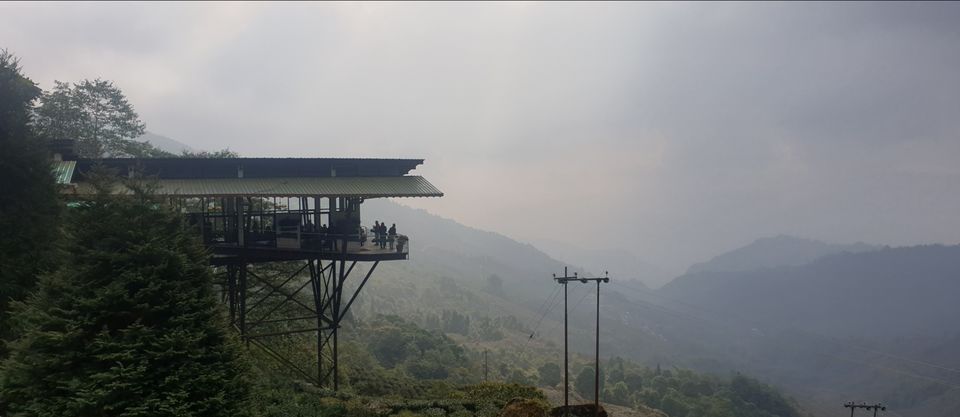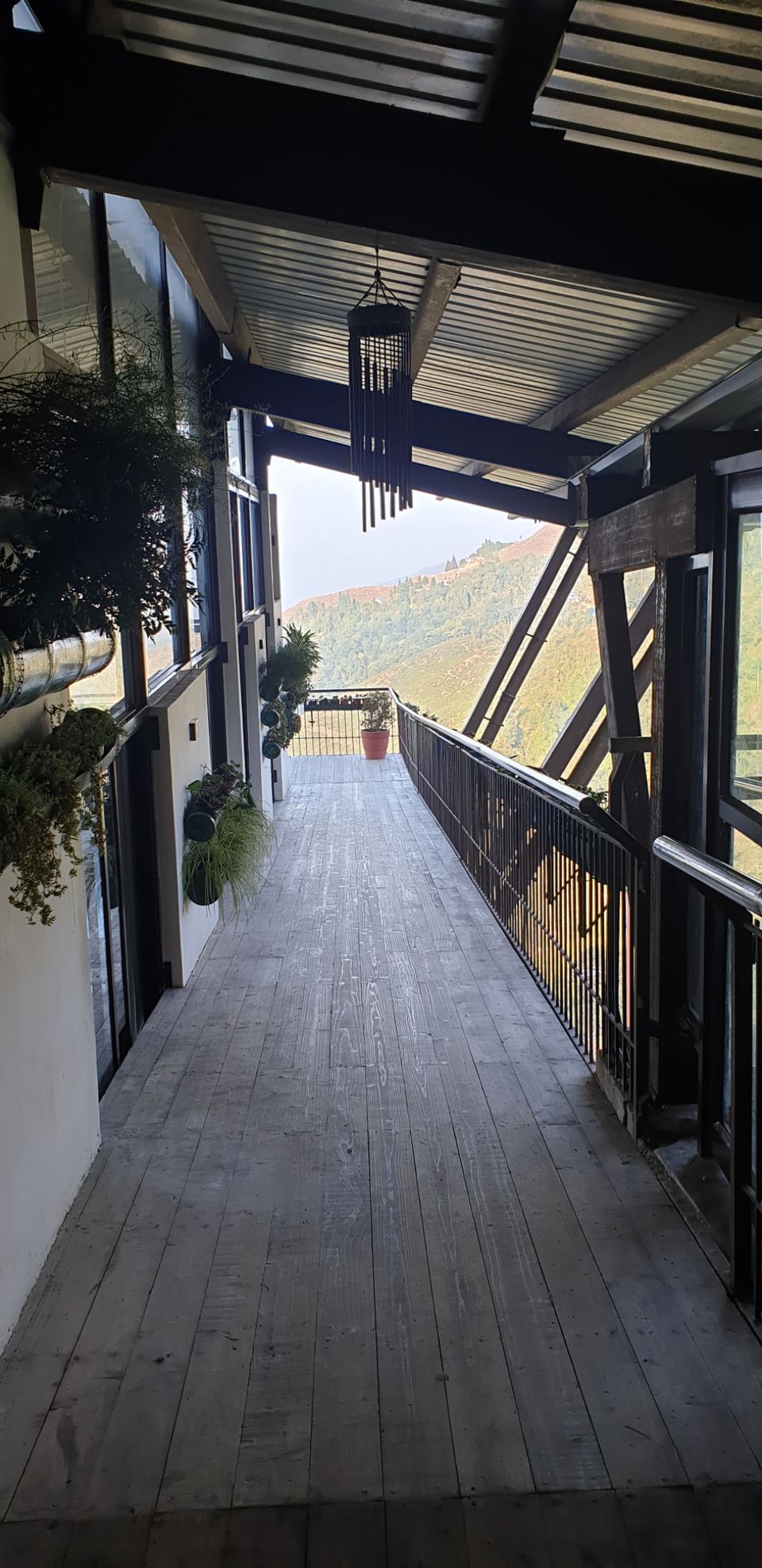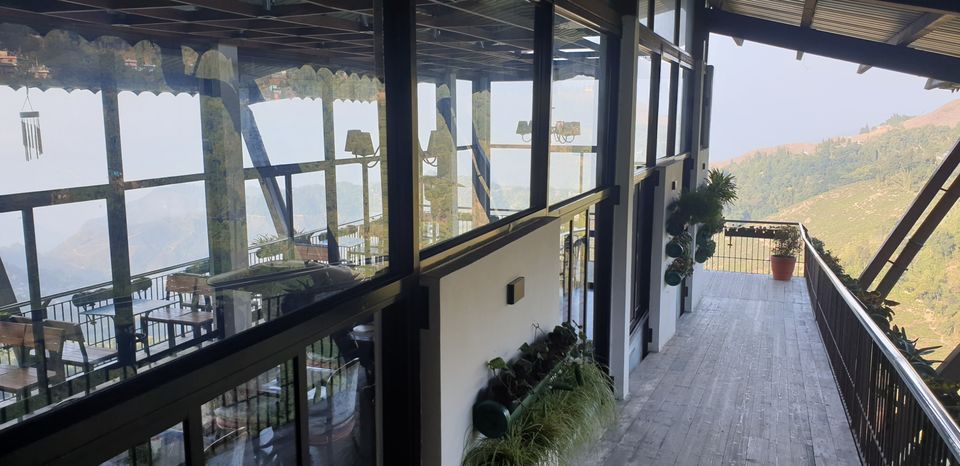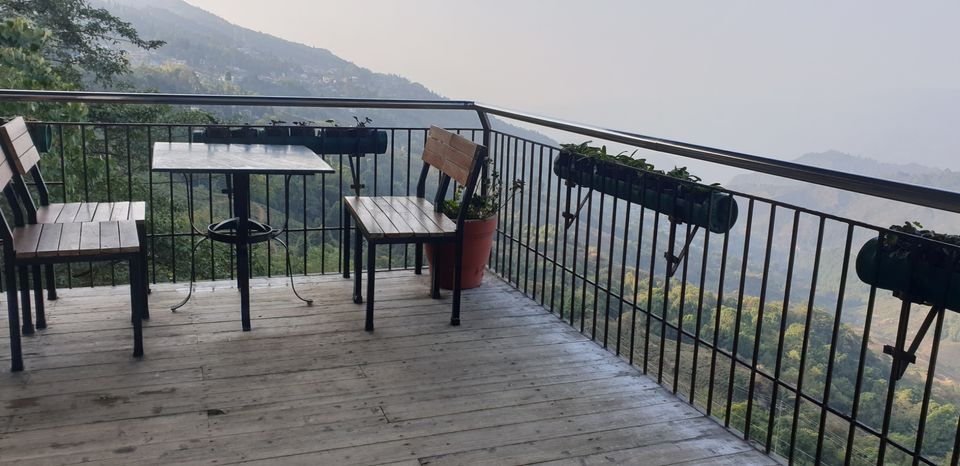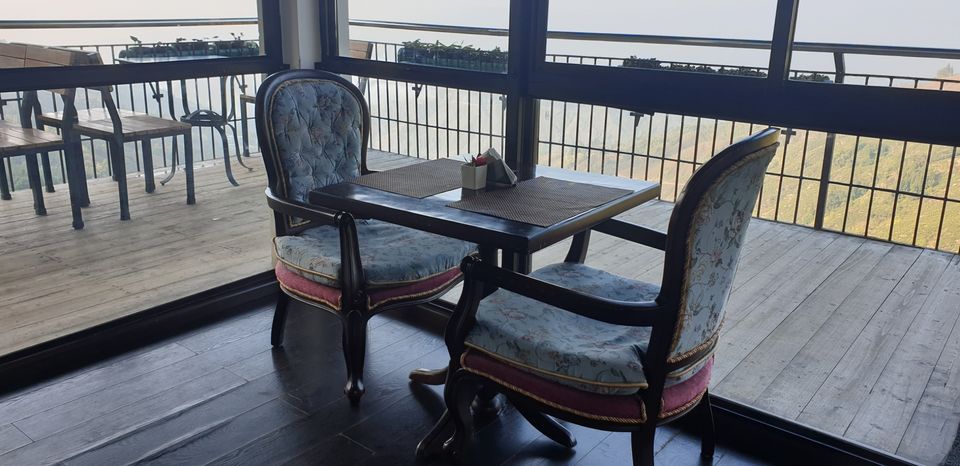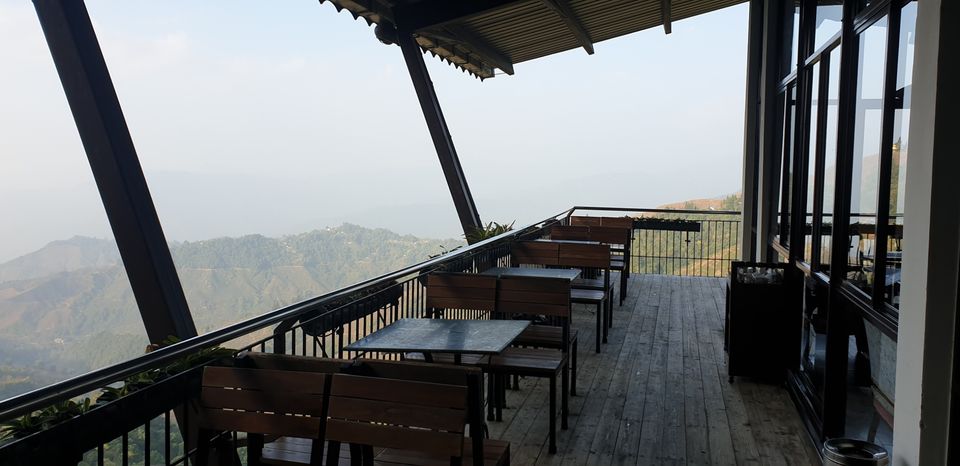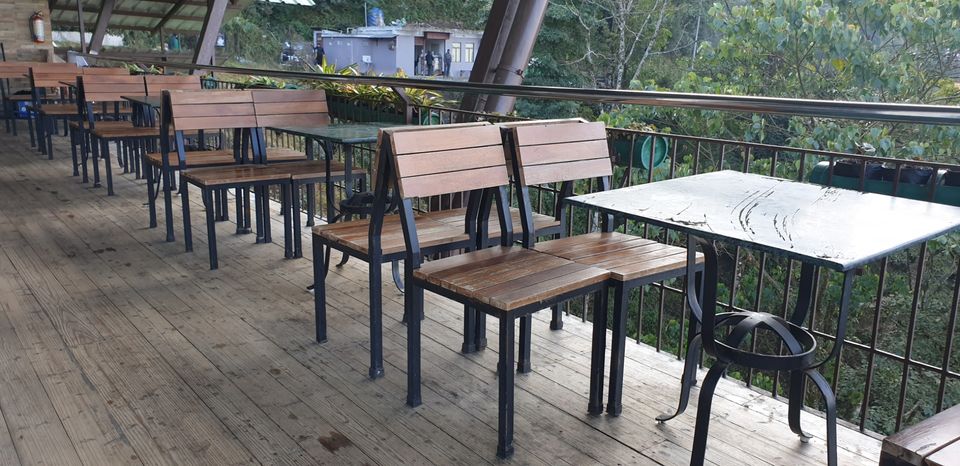 The heritage.
25th January 2021 starts with a relish morning breakfast at Keventer's, located on Mall gas been traditionally known for its famous full English breakfast. You do get varieties of sandwiches, burgers and various other meat and snack items. Some of them are as follows:
Meat loaf, sausages, salami, chicken cutlet, meat balls. Lollipops, salami toasted sandwiches, hot dogs, chocolate shakes, hot chocolate, rose shake etc.
Where there is good food, there is happiness – Glenary's Bakery & Café, also known as the Gelnary's cake shop is located at the ground floor of a two stories white colonial building that prominently displays its name in front, run by the Edwards family, existing since the British colonial days. As you walk in through the huge wooden framed glass door into the bakery, you will see the cakes and snacks counter in front showcasing various types of fresh cakes, pastries and snacks in the large glass case at the bakery counter. Glenary's is well known for the morning breakfast, serves sandwiches, burgers, rolls, pizzas, pastries, muffins, croissant, fruit cakes, brownies, a chocolate makes everything better.
Dinner is one o life's greatest pleasure – Shangri – La's Restaurant is part of the Shangri – La Hotel located just few steps away from the Chowrasta Mall, specialized in Chinese and Tibetan food, dishes are prepared using locally procured fresh herbs and ingredients. The bar at the end is well stocked and has nice selection of both Indian and imported wine, beer to drench the desire of your soul.
When you are in Darjeeling, one cannot miss the Joy ride. The Darjeeling Himalayan Railway, also known as the DHR or the Toy Train, is a 2 ft (610 mm) gauge railway now runs only for joyride Darjeeling to Darjeeling (a ride to Batasia Loop), The loop is 5 km (3.1 mi) from Darjeeling, below Ghum. There is a memorial to the Gorkha soldiers of the Indian Army who sacrificed their lives after Indian independence in 1947. The loop has a panoramic view of Darjeeling, with Kangchenjunga and other snow-capped mountains in the background.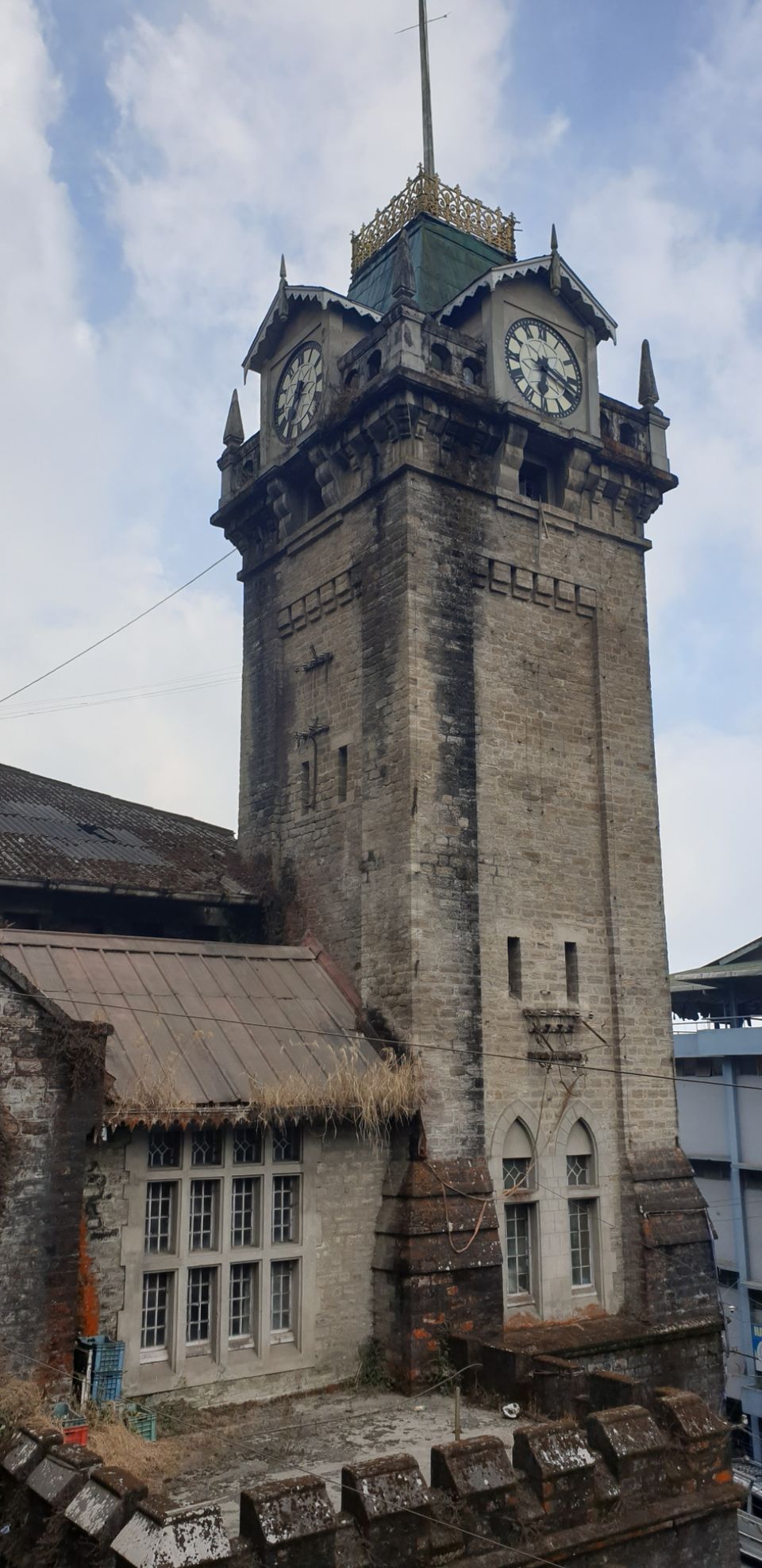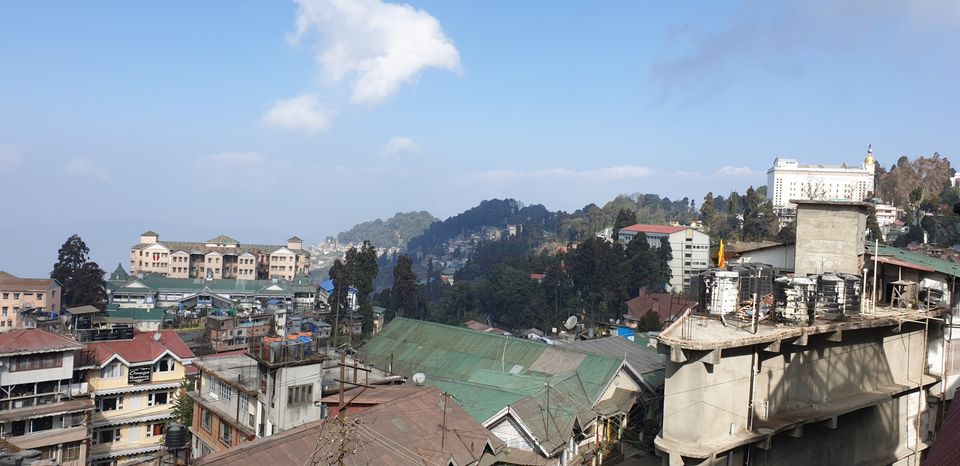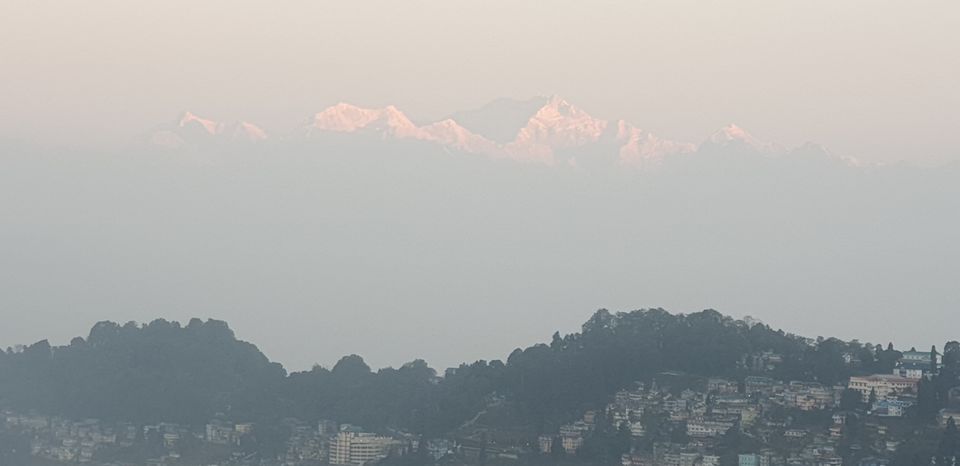 The Return Journey:
I recalled the famous lines from Stopping by Woods on a Snowy Evening by Robert Woods
The woods are lovely, dark and deep,
But I have promises to keep,
And miles to go before I sleep,
And miles to go before I sleep.
Leaving behind the eternal beauty, with our lovely memories, we commenced our return journey at 7 am on 26th January 2021. We had our breakfast stop at Margaret's Deck to sip a cup of Darjeeling Tea. Love for Darjeeling is my first love for hills, I always spellbound with its eternal beauty, whenever I visit.
The return journey was through the same route without any hassle, stopped for lunch at BPCL Ghar Dhaba, Ghospukur around 1230 Hrs, a must stop for roadies travelling to North – East. Reached home safely around 0200 Hrs.