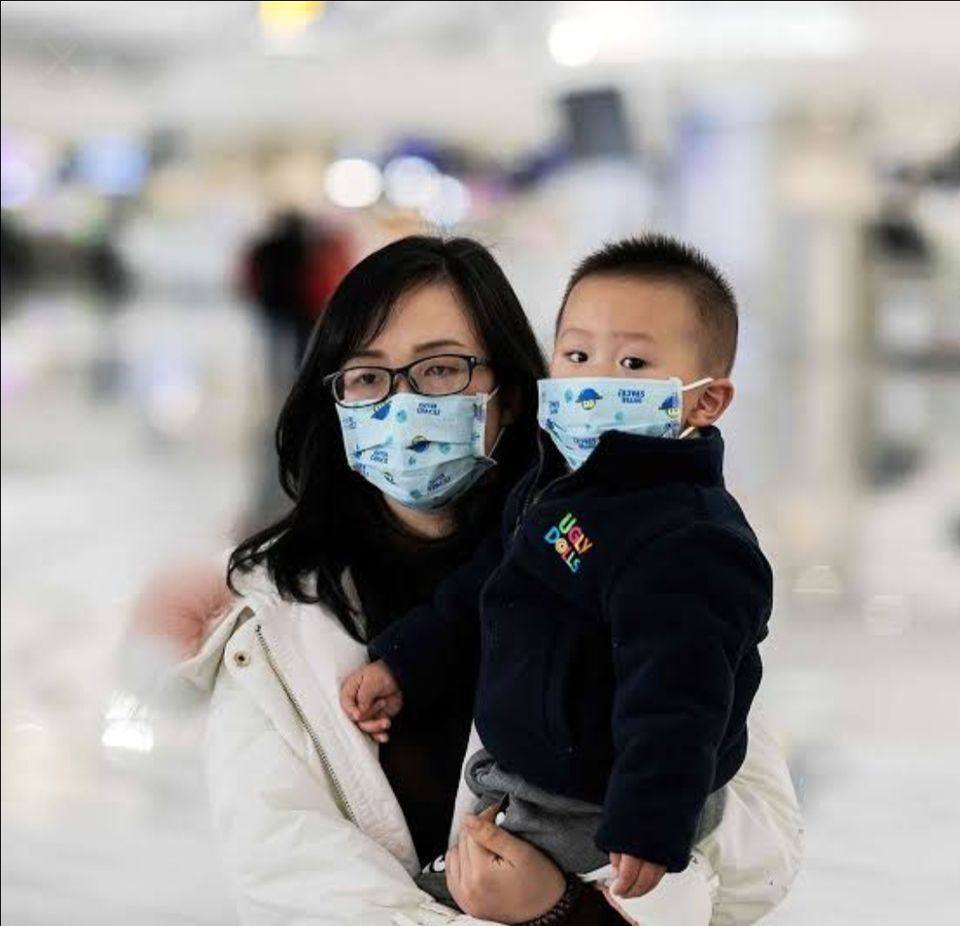 Hello Travelholic world
Everybody are be careful about Corona virus in this World 😷 .
On December 31 last year, China alerted WHO to several cases of unusual pneumonia in Wuhan, a port city of 11 million people in the central Hubei province. The virus was unknown.
Several of those infected worked at the city's Huanan Seafood Wholesale Market, which was shut down on .
The World Health Organization declared the coronavirus outbreak that showed its first signs in December 2019 on January 30, 2020. Initial indications are that tourist destinations that traditionally visited by Chinese travelers are the worst affected, especially as the Chinese New Year holiday traffic canceled in large numbers in the USA, Europe, and most of the surrounded areas of China.
The impact of the coronavirus is shifting daily, as the number of confirmed cases and deaths continues to rise and governments and companies around the globe take steps to address the epidemic. As an impact, it is affecting travel brands across every sector from hospitality, to air, to cruise, to tour operators. The latest news was from Saudi Arabia saying Saudi Arabia temporarily suspended entry for individuals seeking to perform Umrah pilgrimage in Mecca or visiting the Prophet's Mosque in Madina, as well as tourists traveling from countries where the coronavirus poses a risk as determined by the Kingdom's health authorities.
While the ultimate outcome is unknown, it is clear the economic impact will be significant as China's travel market is now the largest in Asia and one of the fastest-growing in the world, so the losses are expected to be much bigger than those from the 2003 SARS outbreak, moreover, the spread of the illness, and the fear that has come with it, has caused companies doing business in China to close offices and factories, and restrict travel to and from the country. Airlines and cruise ships have canceled flights and tours in the country.
In 2018, the Chinese spent $277 billion in international tourism, and in 2019, China predicted around 166 million outbound travelers. Therefore, when the Chinese are not traveling or restricted to travel, just assume during the first quarter of 2020, that means a loss of $69 billion and might be increased more than we can imagine, hence the global tourism industry will suffer. As far as global tourism, the industry is concerned, when the Chinese do not travel.
Hotel Chain Respond to the Crisis and Financial Impact
As hotels announce their fourth-quarter and full-year 2019 earnings reports, one subject is hovering over the conversations: The coronavirus outbreak that centered in Wuhan, Hubei Province, China, is forcing hotels to close their doors to guests across the country and is affecting negative revenue across a range of travel-related industries.
Hotels worldwide are already feeling the pinch. The Mobile World Congress held in Barcelona each year since 2006, had been scheduled for Feb. 24-27 but was canceled earlier this week after several big-name vendors withdrew over coronavirus concerns. As a result, bookings in Barcelona hotels dropped an estimated 25 percent, according to data from Forward Star, this might reach to ITB Berlin and has the same impact although ITB recent statement saying that, "There are no entry bans to Germany for citizens from China, Asia or Italy at the moment but the show will go on." The message: "ITB Berlin will take place as scheduled despite the Coronavirus uproar."
But when we look at the hotel chain and industry, few of them started to stat the financial impact as below examples about the hotel chain respond:
Hilton has closed about 150 hotels totaling 33,000 rooms in China, anticipating a "$25 million to $50 million impact to full-year 2020 adjusted EBITDA" and a 1% drop in RevPAR - that is if the outbreak lasts "around three to six months with an additional three- to six-month recovery period." Knowing that China represents 2.7% of the company's overall EBIDTA.
Wyndham Hotels & Resorts, closed 1,000 hotels in China; Approximately 70 percent of Wyndham's Chinese hotels remain closed. At the same time, openings scheduled for the first quarter will likely be postponed, causing flat to negative room growth for Q1 2020.
With these factors in mind, Wyndham is estimating a potential adverse impact of approximately $5 million to first-quarter 2020 adjusted EBITDA and a potential adverse impact of approximately $8 million to $12 million to full-year 2020 adjusted EBITDA.
Hyatt has closed 26 hotels in Greater China (mainland China, Macau, Hong Kong, and Taiwan) with many others that remain open running at very low occupancies. "Estimated of 1% of Greater China RevPAR decline to equal $1 to $2 million in EBITDA on an annual basis for 2020, and that would impact other areas as well."
Radisson Hospitality estimated that the negative impact considered negligible due to the limited impact of Chinese and Asian travelers on the client base, but we did not believe it, there will be an impact in the near future.
Therefore, the impact would reach to everyone and every brand although some other brands do not declare the financial impact i.e. Marriott International, IHG group, Accor Hotels, and many others, but they now started waiving cancellation fees, more even all hotel chains started to record and tracking any cancellation from around the globe to measure the real financial impact.
Airlines Respond to the Crisis and Financial Impact
Airlines are canceling flights to and from China amid the coronavirus fears, nearly two dozen airlines, including American, United, Delta, Air France, and British Airways, have canceled all flights to mainland China, and many are continually pushing back the date when flights will resume. From January 23, when China began imposing the travel ban until February 13, the departure and arrival flights in China dropped from 15,000 to 2,004 a day (domestic and international flights).
It is estimated that the global airline industry would lose $30 billion due to the coronavirus outbreak; Comparing to what happened during the SARS outbreak in 2003, the airline industry lost $6 billion.
OTA's Respond to the Crisis and Financial Impact
OTA's started to react and apply the same by waiving cancellation fees or even waving commission in case of travel restrictions to affected countries.