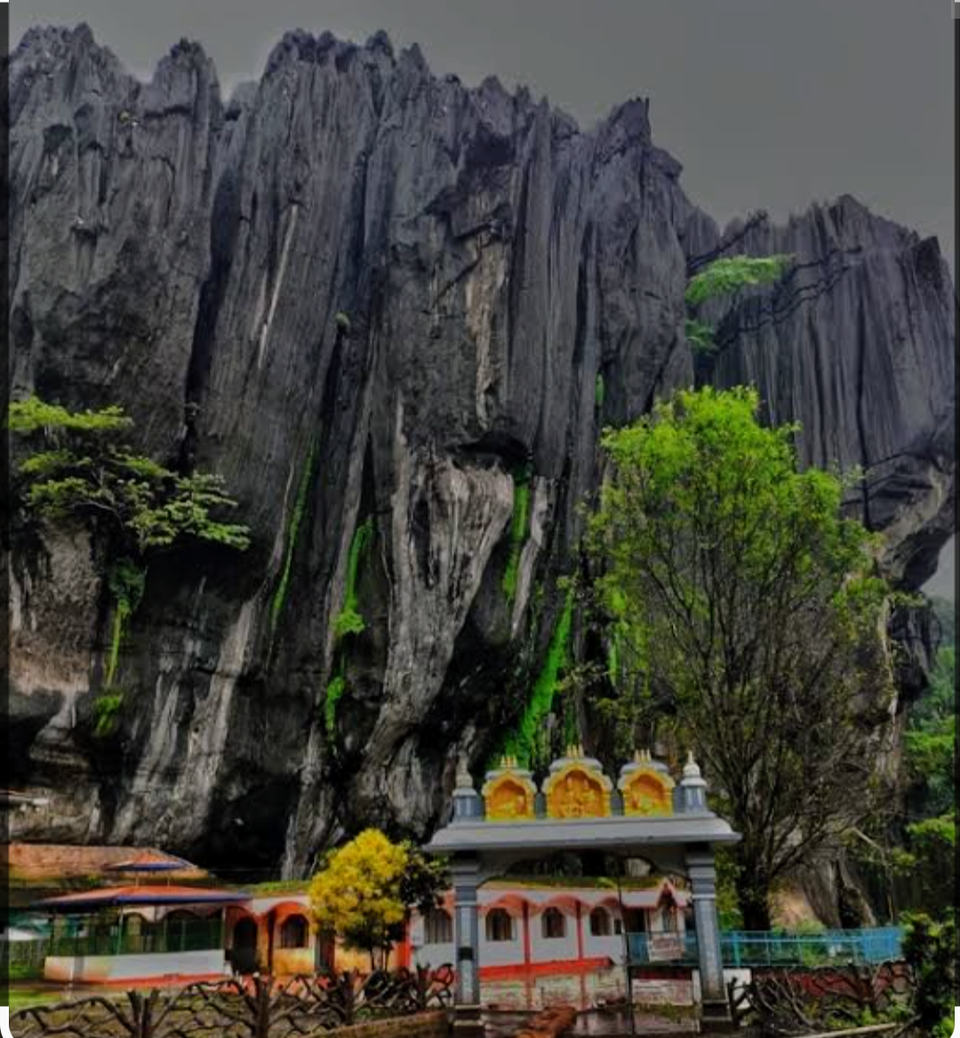 Yana Caves :
Yana caves are one the most beautiful creations of Nature. It is located in north kannada district of Karnataka. Famously it is in Gokarna.
This rock formation is both mesmerizing and alluring, it has two distinct peaks known by the name Bhaireveshwara Shikara and Mohini Sikhara, Bhaireveshwara is the tallest among two with height of 390 ft. The cave is located in the middle of the forest and the colour contrast which is pitch black cave and lush green forest makes it a treat to eyes.
It is 52 km from om beach. And the bike ride is one of the most scenic rides I have ever had in my life through a dense forest.
How to reach Yana caves parking area:
Book a scooty or bike in Gokarna which costs 700 rupees for a day.
Start by visiting Mirjan fort and after that start for Yana caves which will take 2 hours covering distance of 52 km as the roads are single lane and through a forest. Also the whole way is scenic. Please make sure to fill petrol or diesel in advance as there is not a single shop in the whole stretch of the forest till the Yana caves.
Entry fees :
Yana caves have entry fees of 10 rupees and the parking charges of 40 rupees.
Walk till Yana caves :
After reaching the parking area it is a Trek of at least 3-4 km. The first half is walking on a slope while the rest half is climbing on stairs. The last part is tiring as there are many steps till Yana caves entry point.
At the parking area few shops are there for snacks and refreshments, also at the top two small shops are there selling maggi, coconut water and basic snacks.
Another climb to reach inside Yana caves :
You need to climb 100 more steps to reach inside Yana caves. Entry points start from a temple at the base of the cave.
You can stop there for sometime and pray then start for caves. It is humongous caves, outside rock is pitch black and looks like black sedimentary rocks. Inside is also dark as there is no light in the cave. The whole area feels like a huge vacuum inside a mountain. Though it has a peculiar smell inside. Few places lit with sunlight peeping through the opening. Overall it was an amazing experience for a day in Gokarna.
When to start to see caves properly :
Visit the caves from morning till late afternoon as in the evening it becomes difficult to see inside caves You also can't click pictures as it is pitch black dark.
How much does it cost :
It will cost 700 for a scooty 200- 300 petrol and another 200 - 300 for Maggi and other snacks.
Thanks, let me know if you like the article.