We started our journey from goa around 7 in the morning. Reached Karwar around 10 am and took a hault for breakfast. On the way we visited raajbagha beach . After breakfast we proceeded further to gokarna and reached there around 12.45
We had booked a nice cozy cottage stay on kudle beach which was 1km hike from where we parked our car but the view was totally worth it . After chek in and freshen up we went out for lunch in the restaurant near by .
Since it was start of June everything on beach was almost shut but after walking for 10 min we came across one resturant (more like a shack) which was pretty much crowded but since we were vry hungry we ordered there and waiting for pretty 25-30 mins .
The food was average and over priced but the owner said they have to get everything from 2km dist tht too walking .
After lunch we went to our cottage and rested for 2 hours . In the evening we decided to go for sunset and some street shopping.
We came back to cottage around 11 pm post shopping and dinner and went again to the beach for some nyt walk where we got chased by a dog 🤣.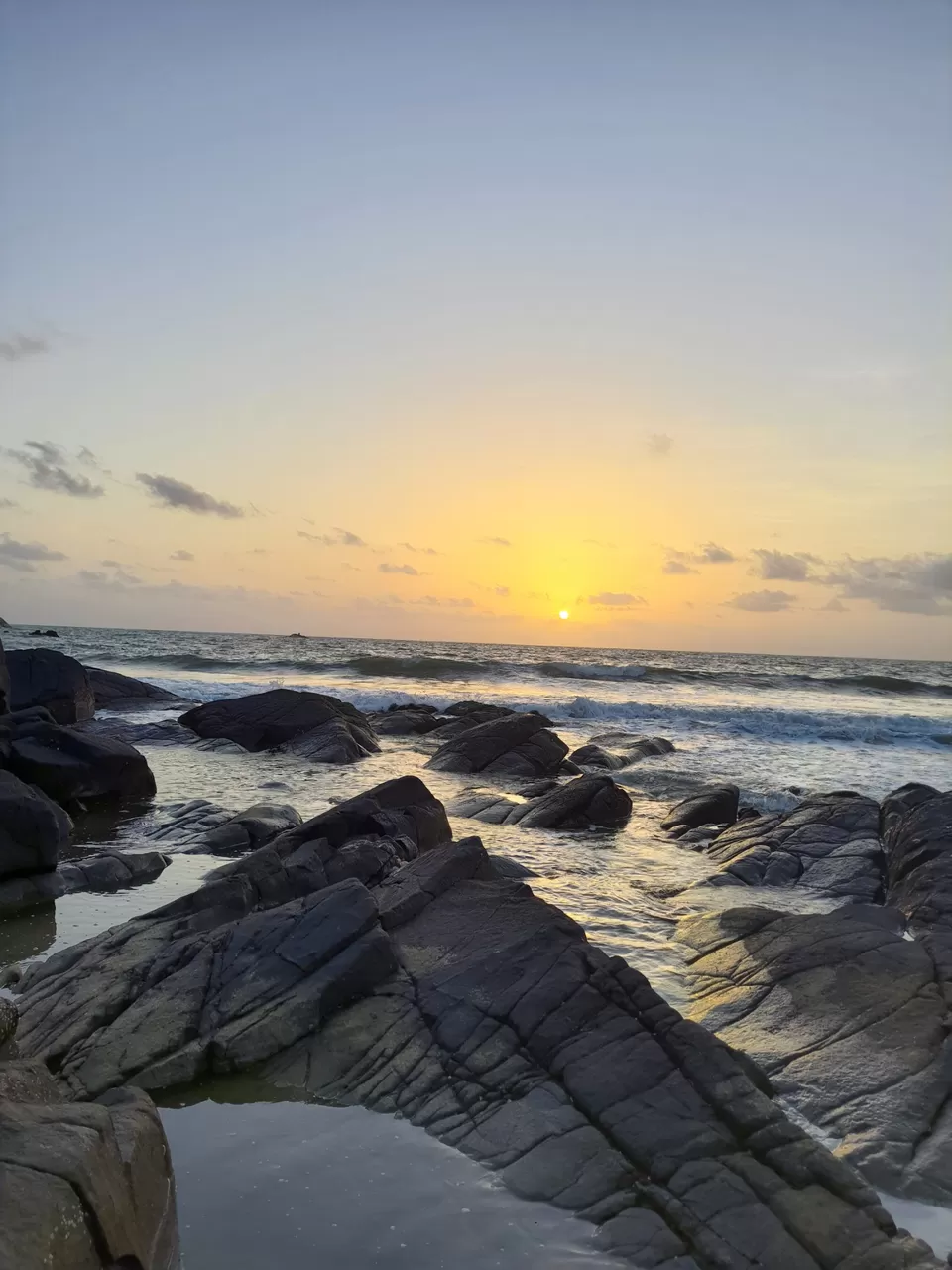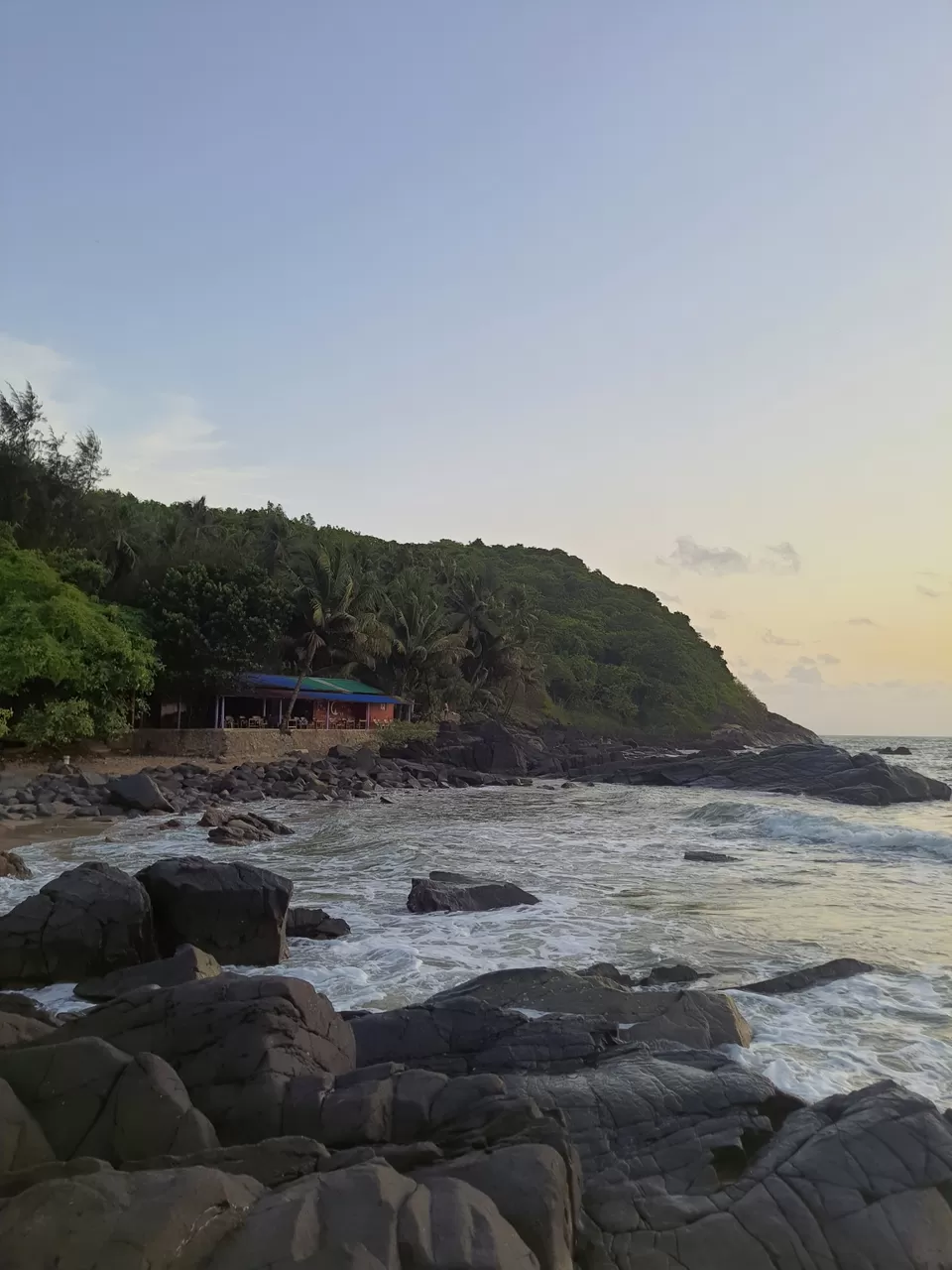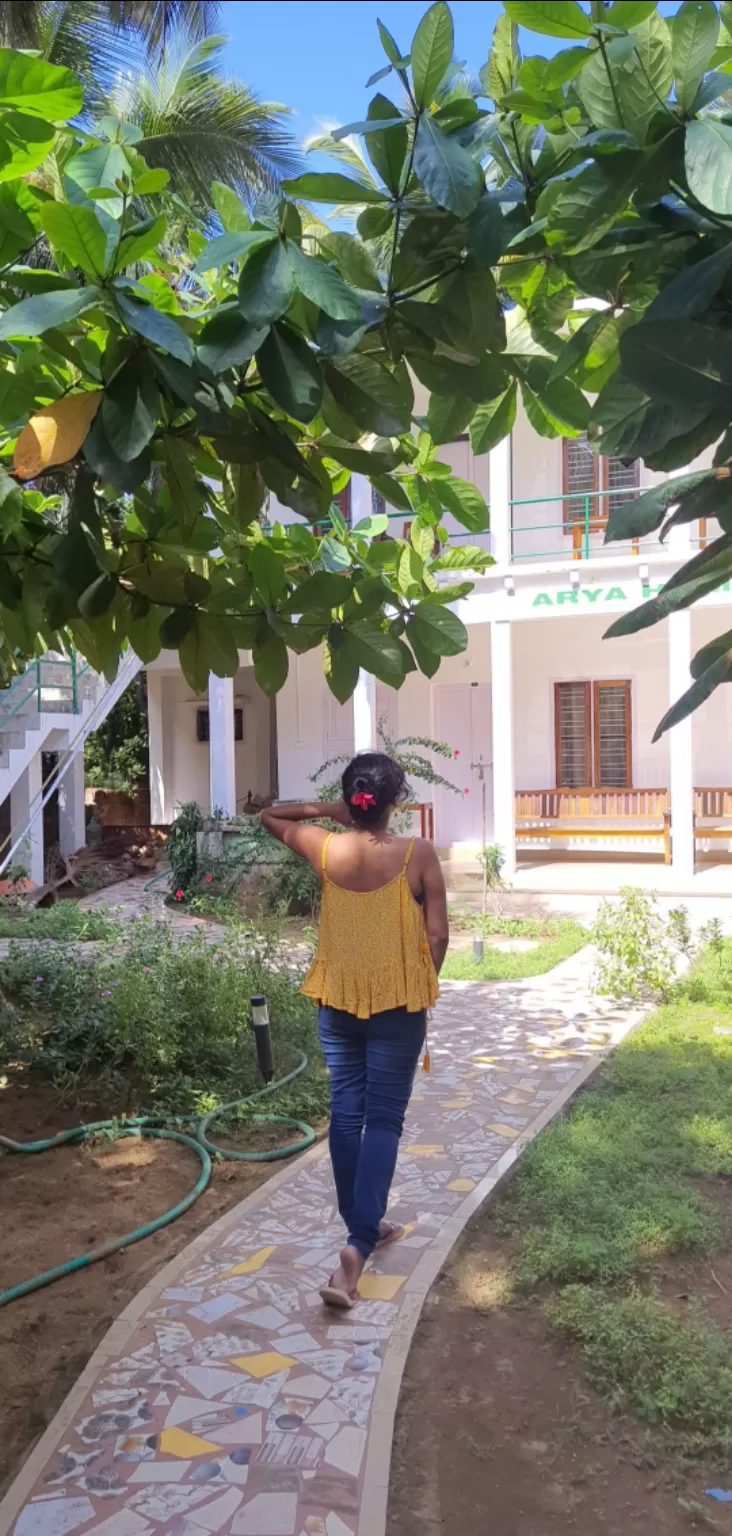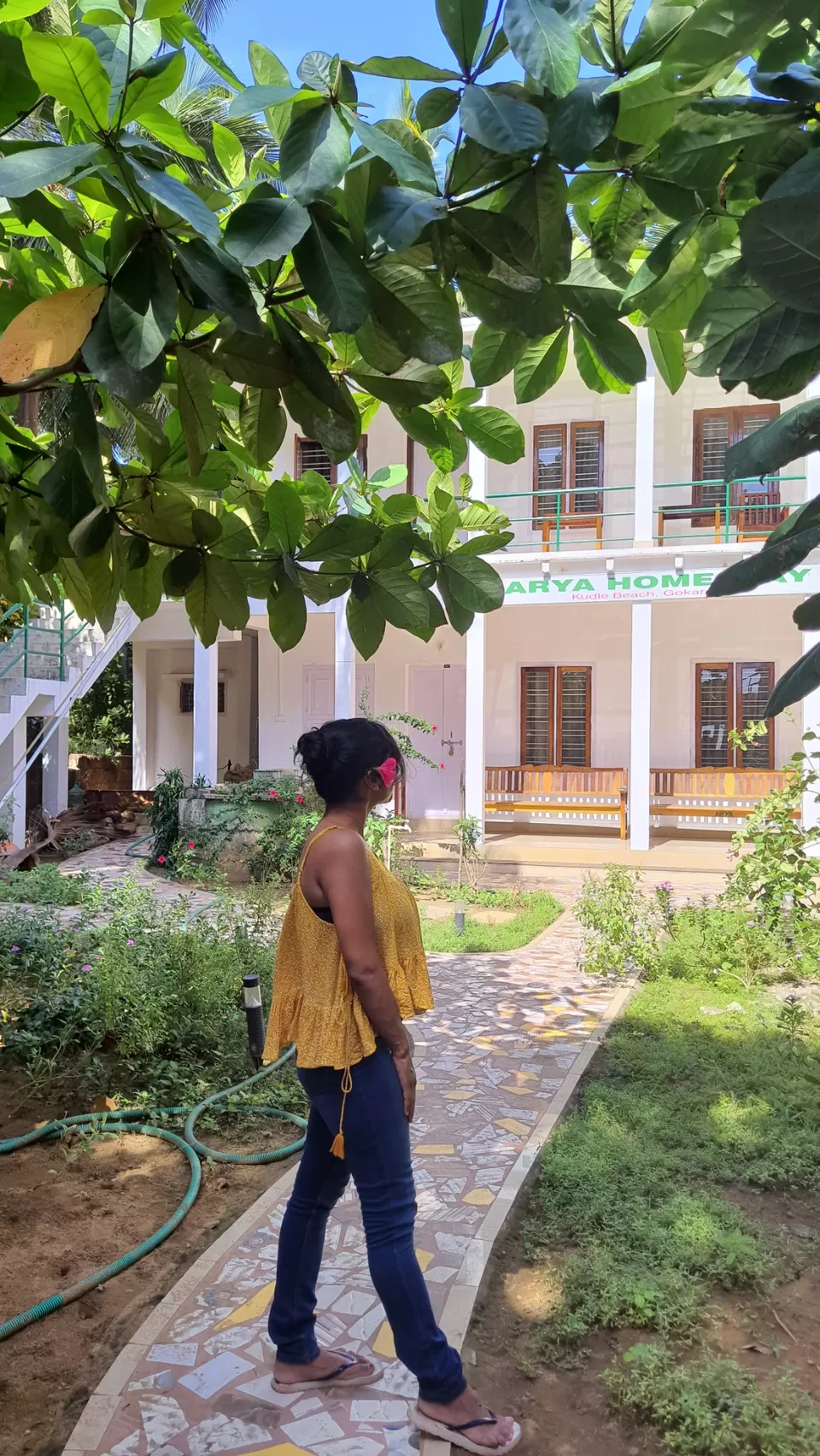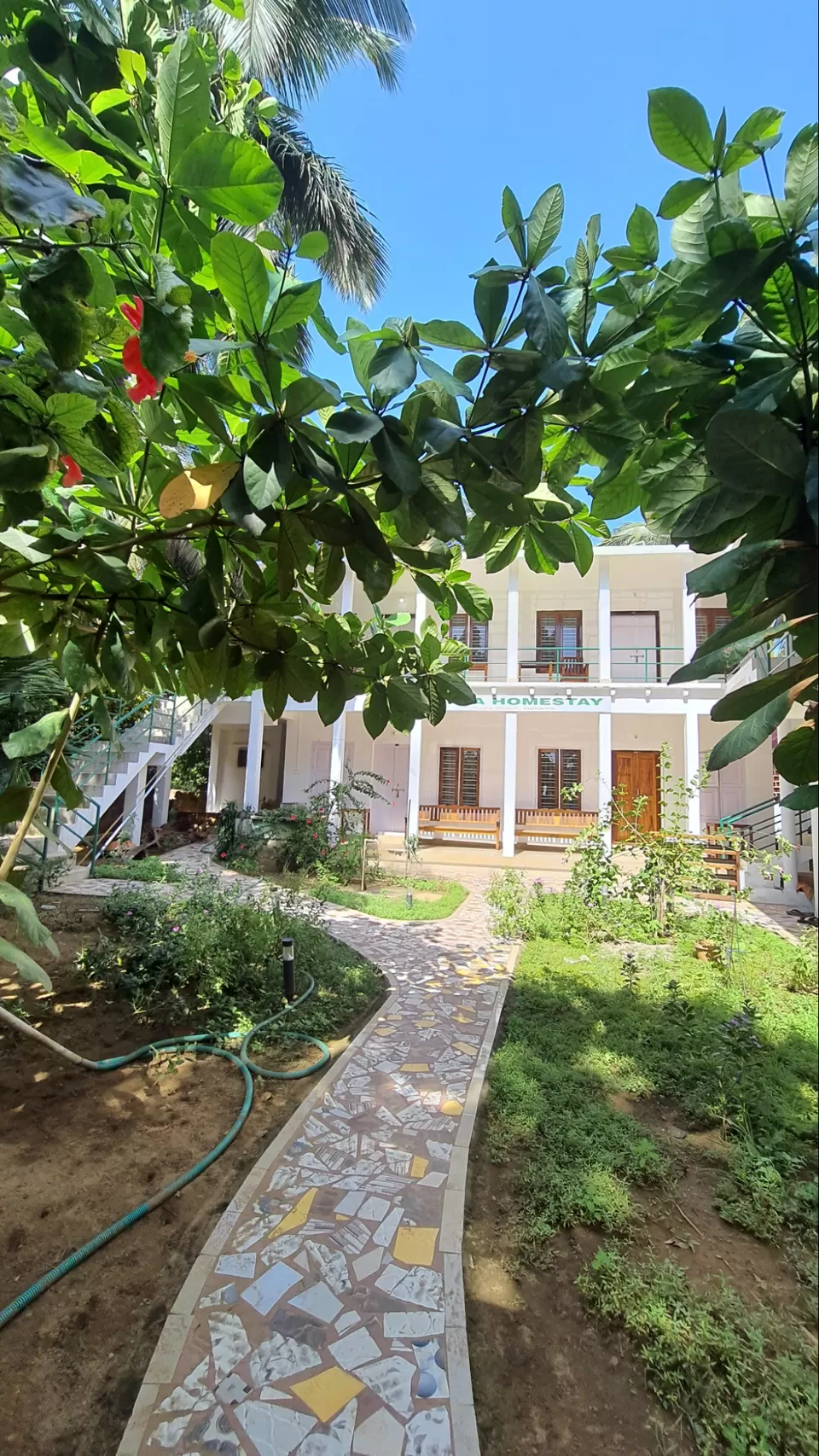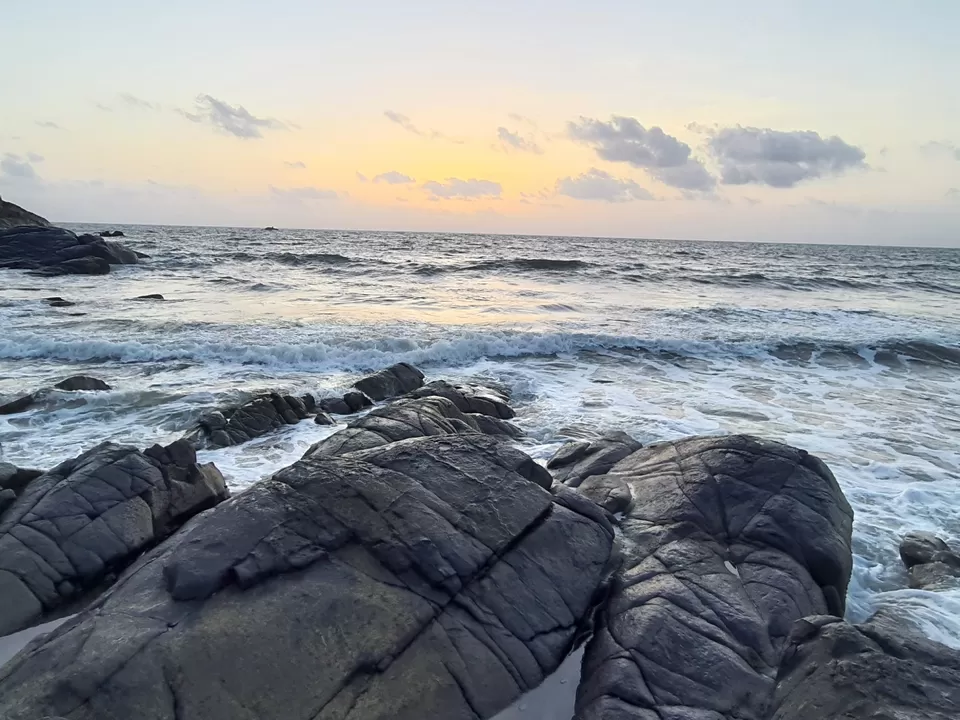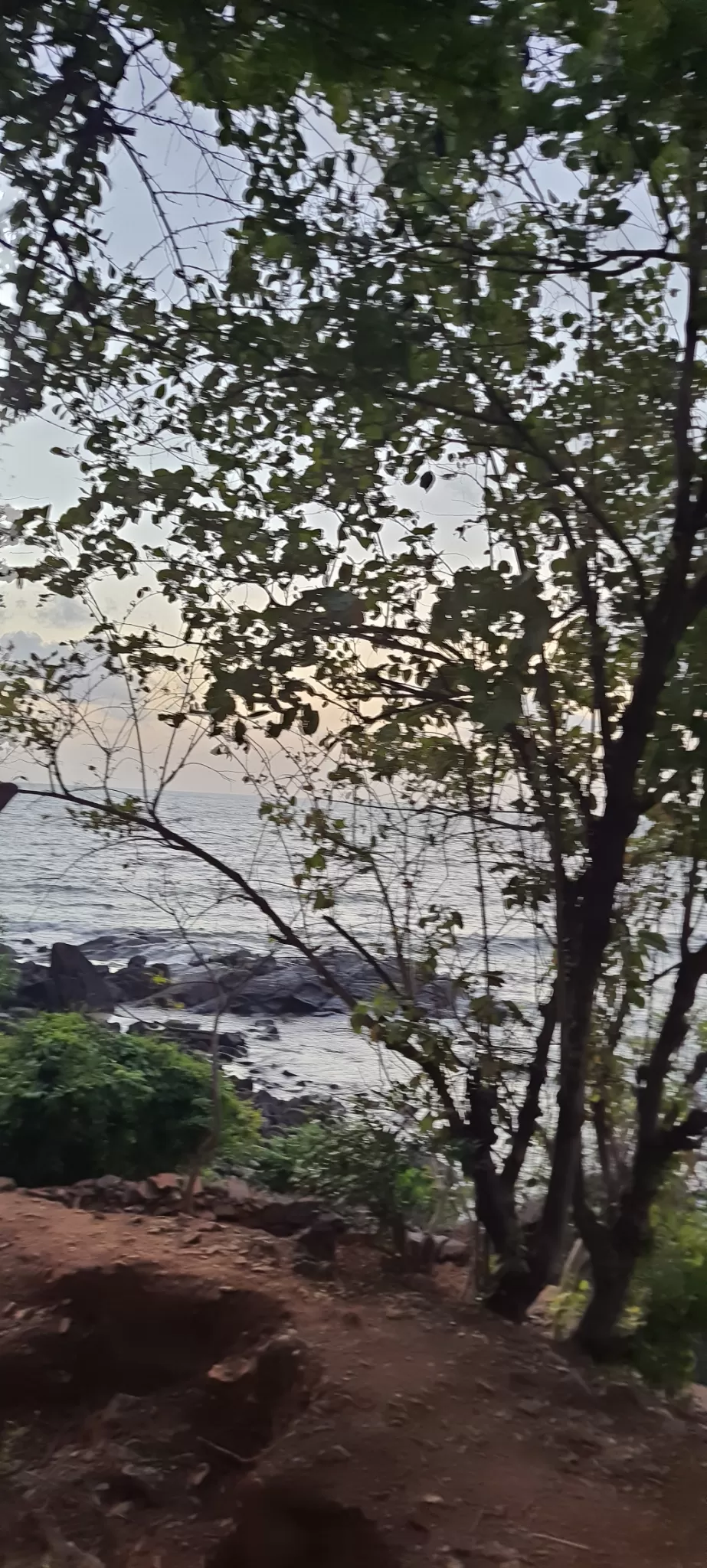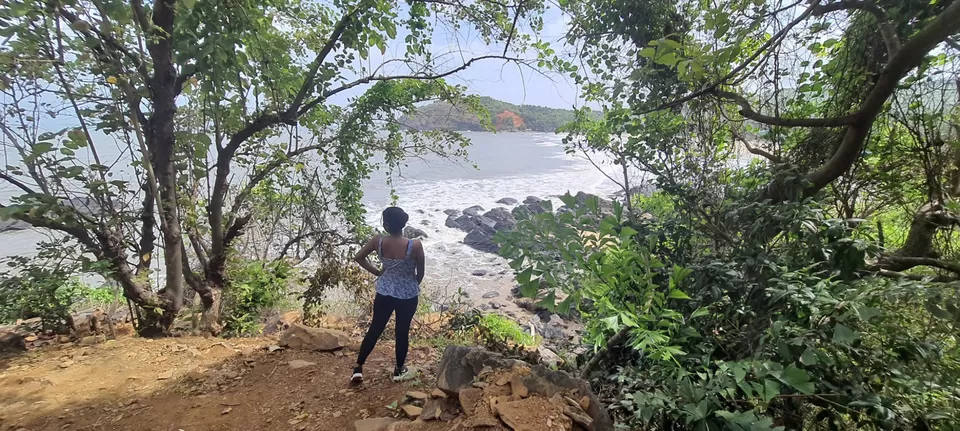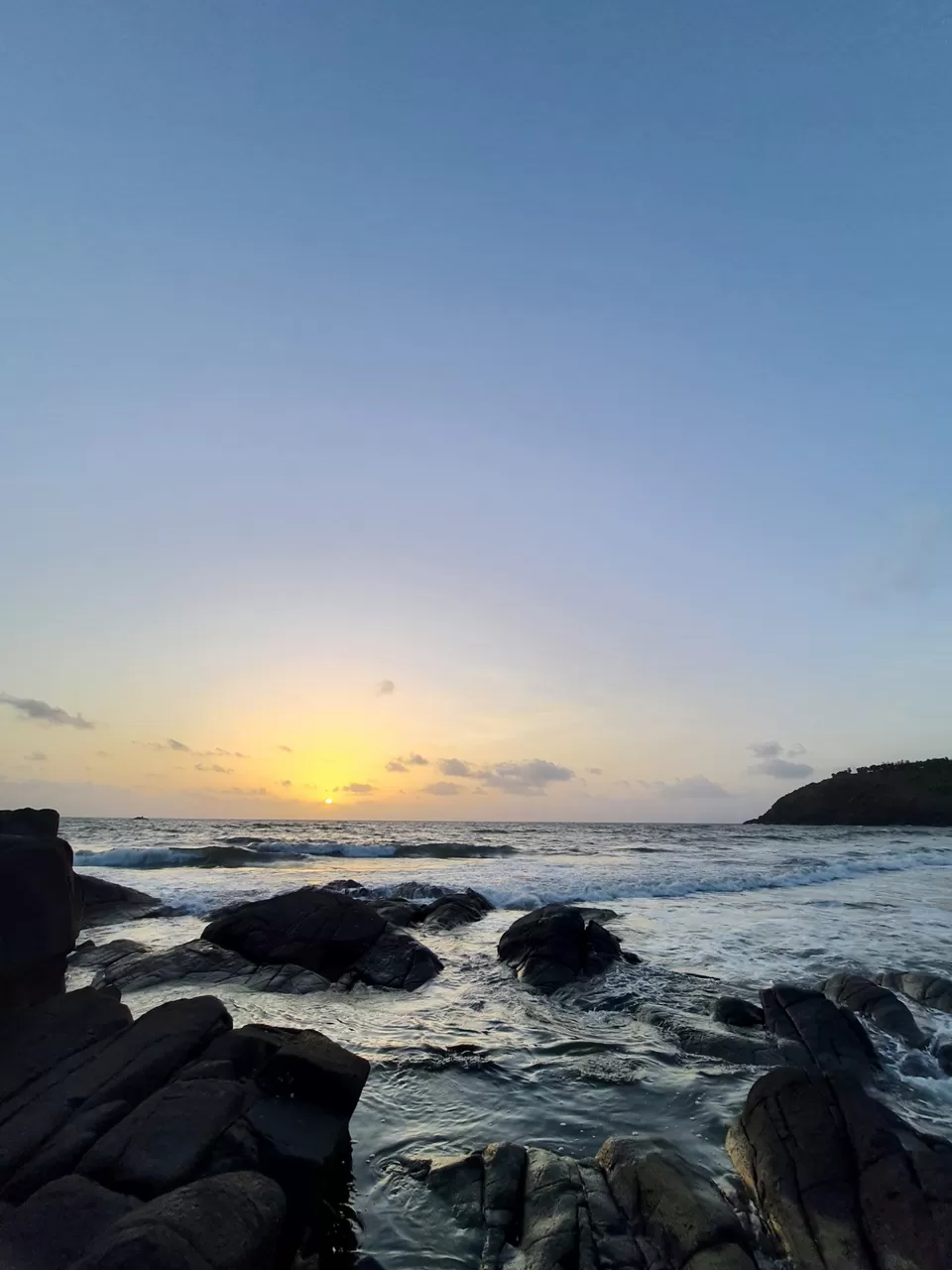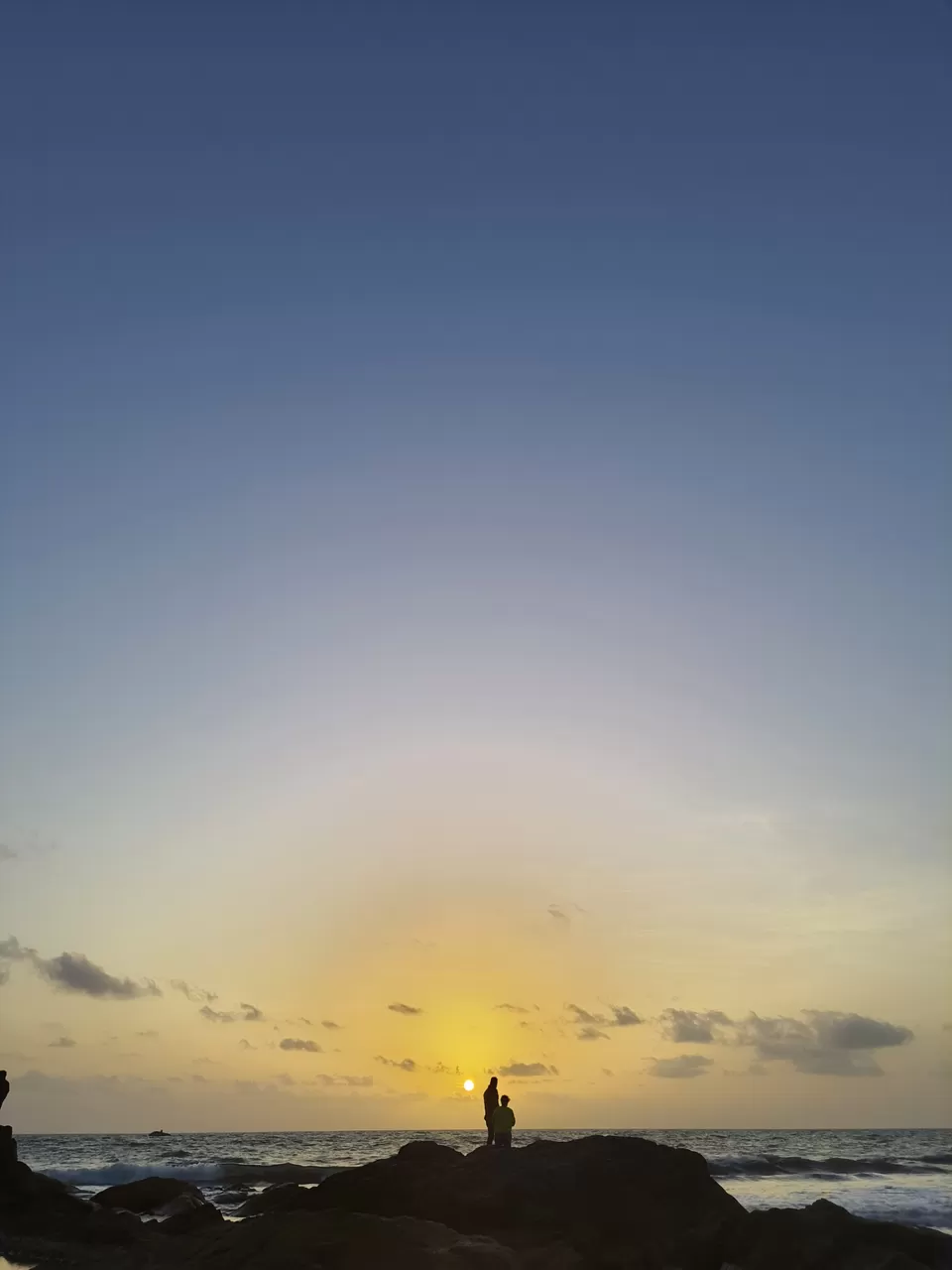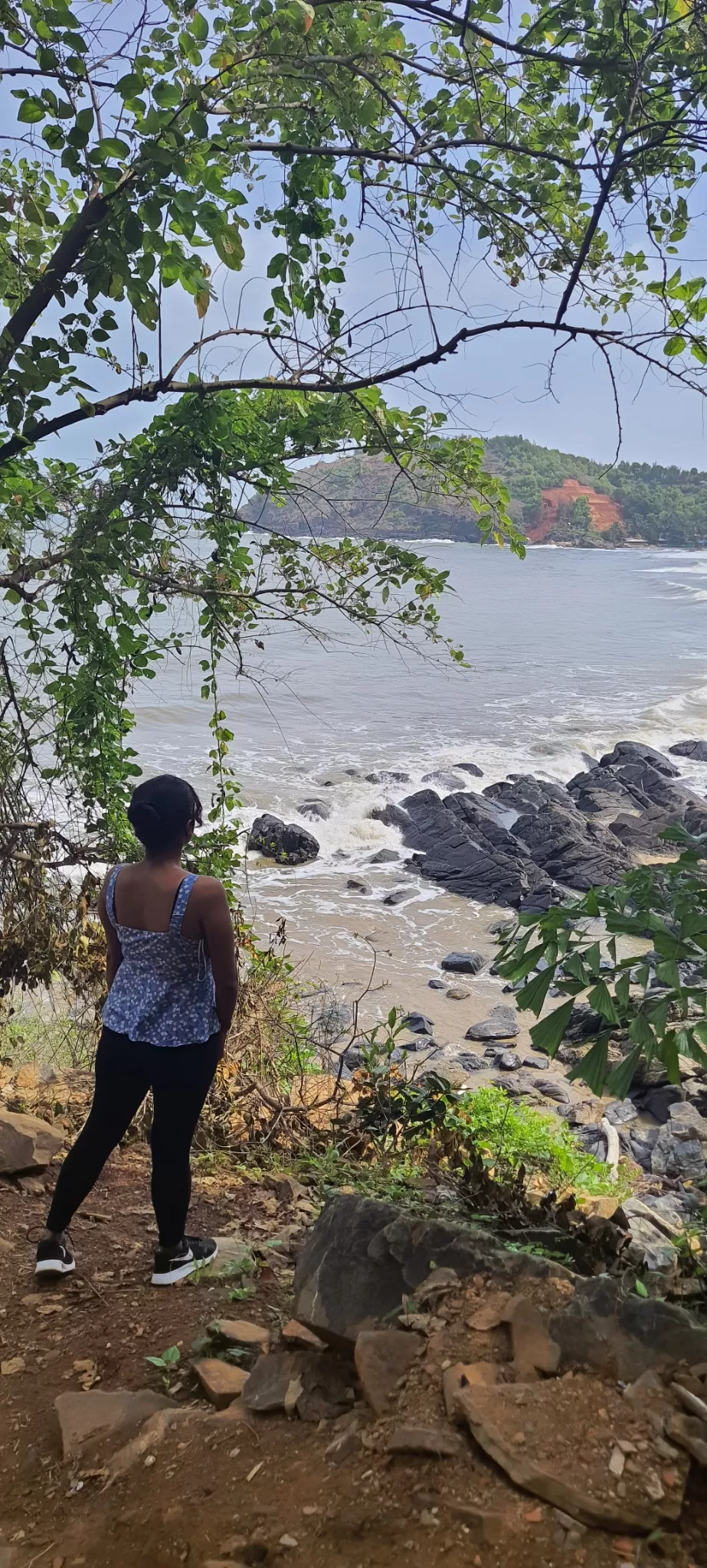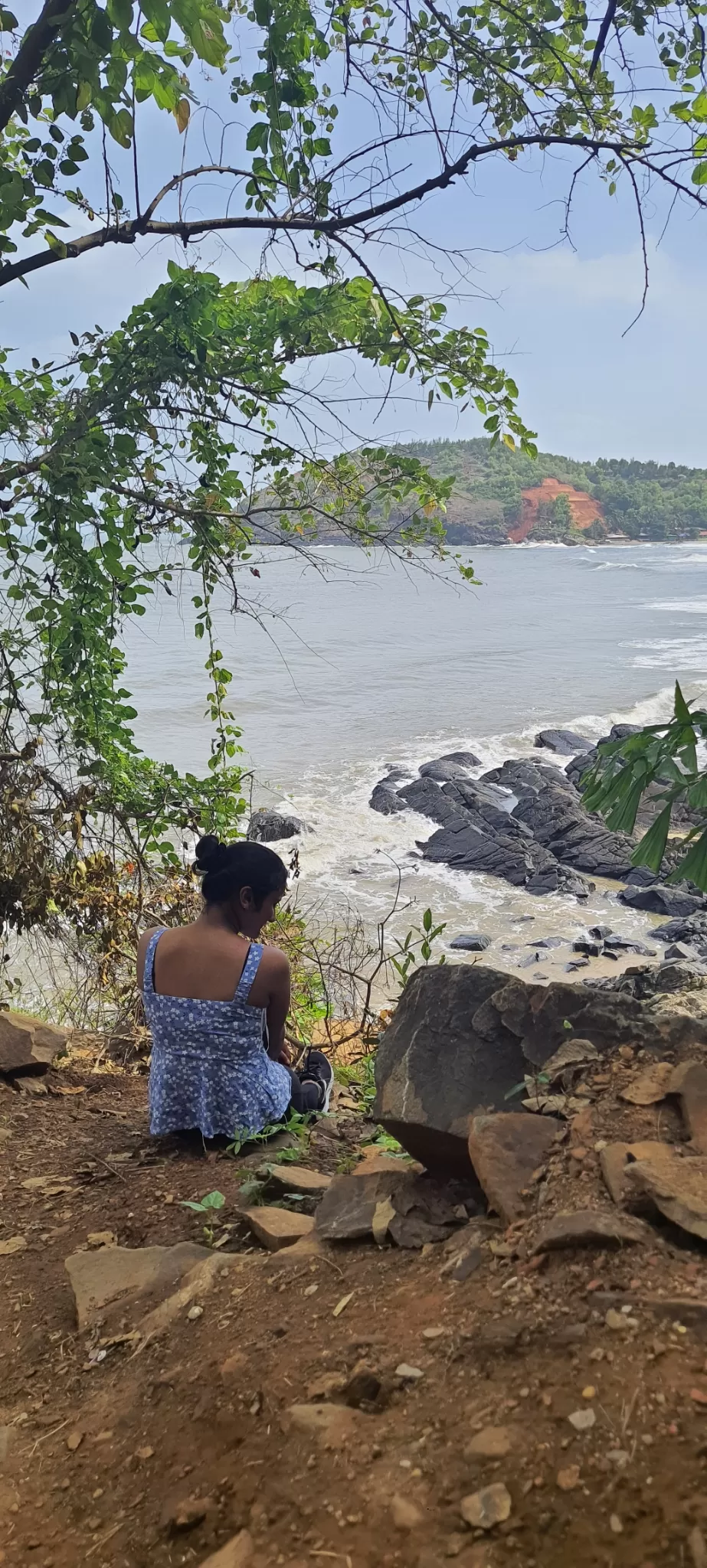 We didn't really sleep the whole night sat on beach talking about random things and came bck to room around 4 am 🫣 and headed out for breakfast and sightseeing at 8.30
We went to cafe namaste for breakfast. This cafe is one of the must visit place if ur in gokarna. It has beach facing view and their food is yummmm 😍
After breakfast we visited main temple which is "brahamhna temple" and 2 other temples. We were done with sightseeing by 11 am so we decided to visit Yana caves which are at dust of 30-35km from gokarna .
We reached Yana around 1 pm and started trekking
The trek is almost of 1.5 hours from base . And further there are almost 450-500 steps to climb
One get to see small waterfalls on the way. The trail starts with some hike followed by step accent and steps . On the way you get to see one small Ganesh temple where u can rest for a while and thn start walking again. Make sure you carry atlest 2 lit of water with you and some dry fruits or fruits.
After taking 400 steps you get to ee Beautiful stracture of Yana caves and a shiva temple
After temple there are again almost 150 steps to go inside cave .
If you observe carefully the soil around this caves is black in colour as it is said tht Shiva burned one of his son who was torturing the villagers and because of which the soil is black (this is brief , read entire story outside temple itself )
You can spend 1-1.5 hour here and start walking down again
We started our trek back around 3.15 pm and reached down at 4.30 on the way we lost our car keys and found them later .
We went to see sunset at om beach and came back to cottage around 7 pm .
We were all tired so we ordered food to cottage itself and decided to sleep.early as we wanted to gonto murudeshwar next day .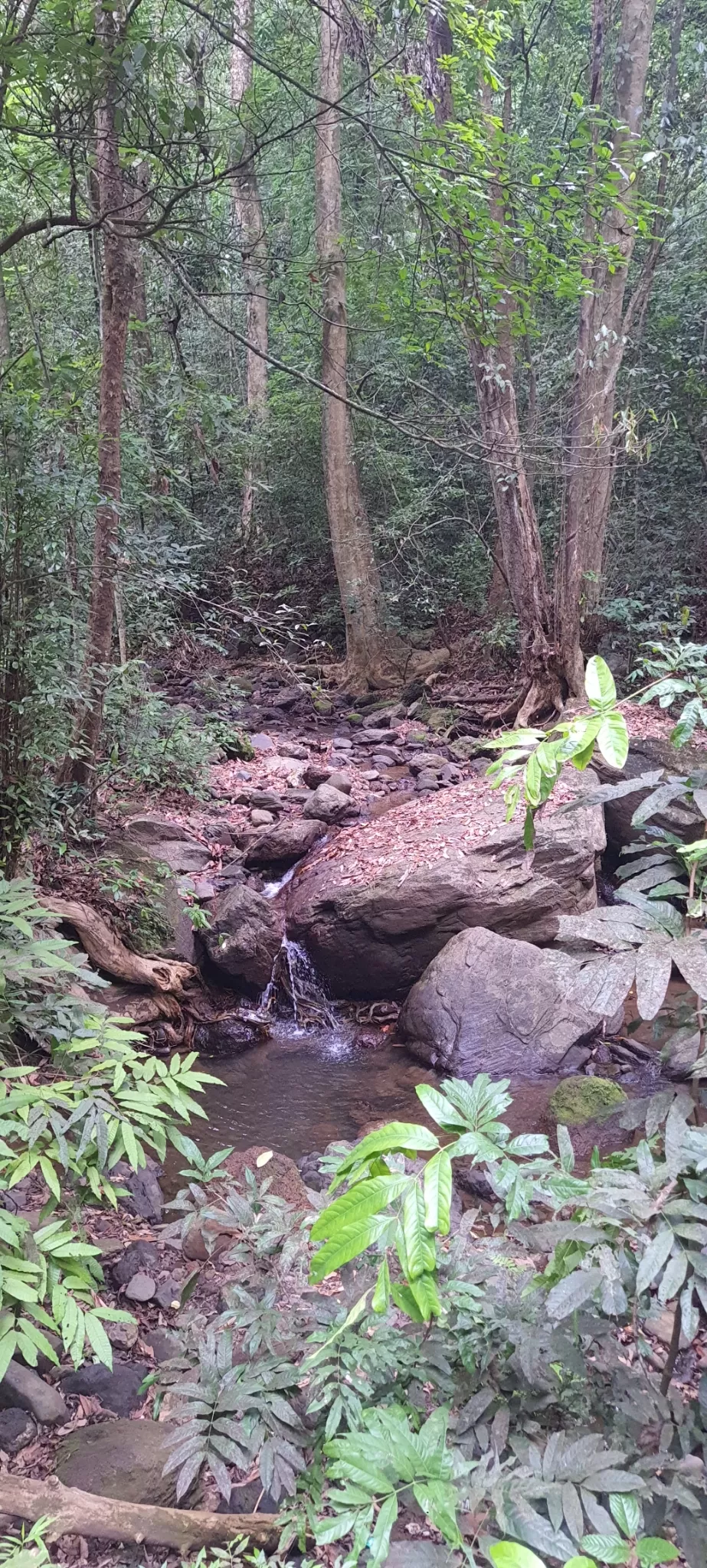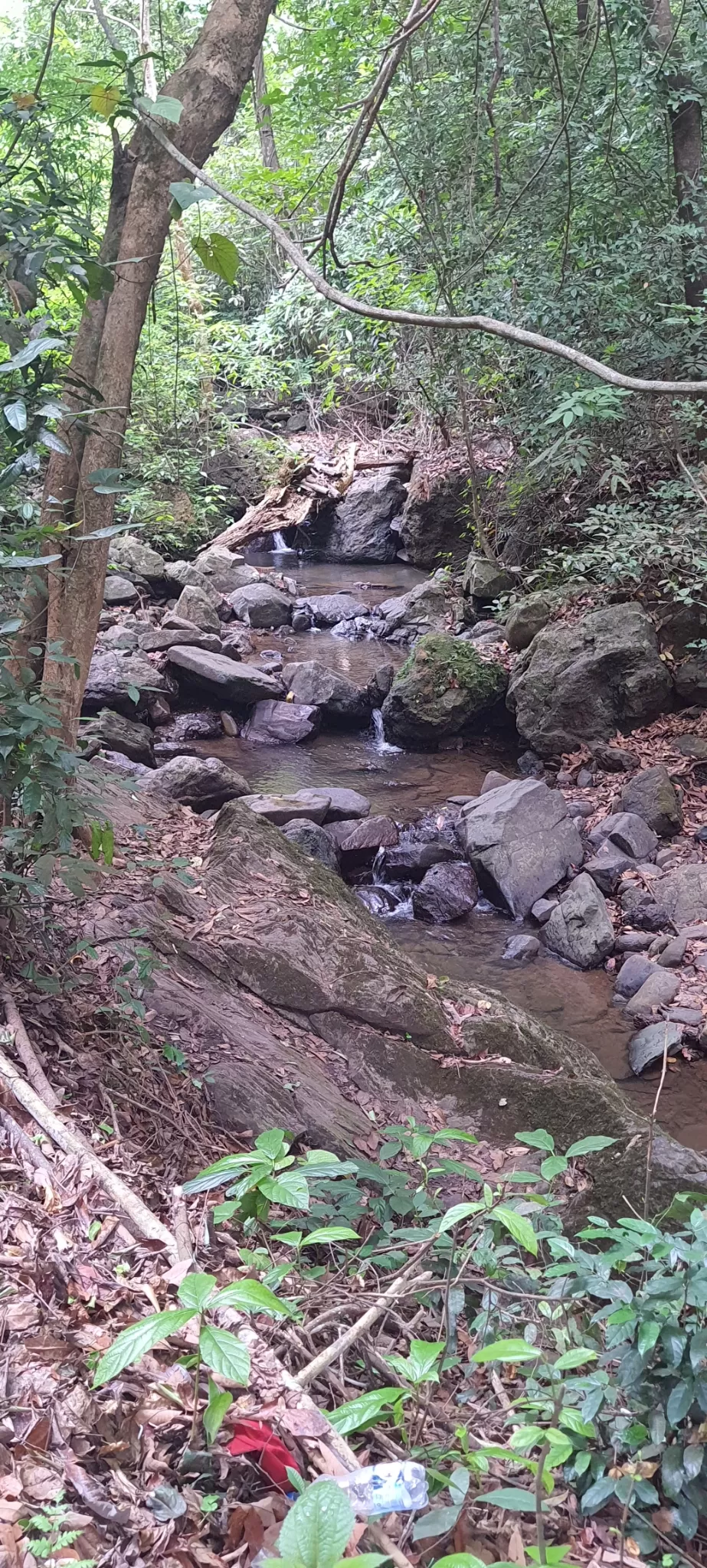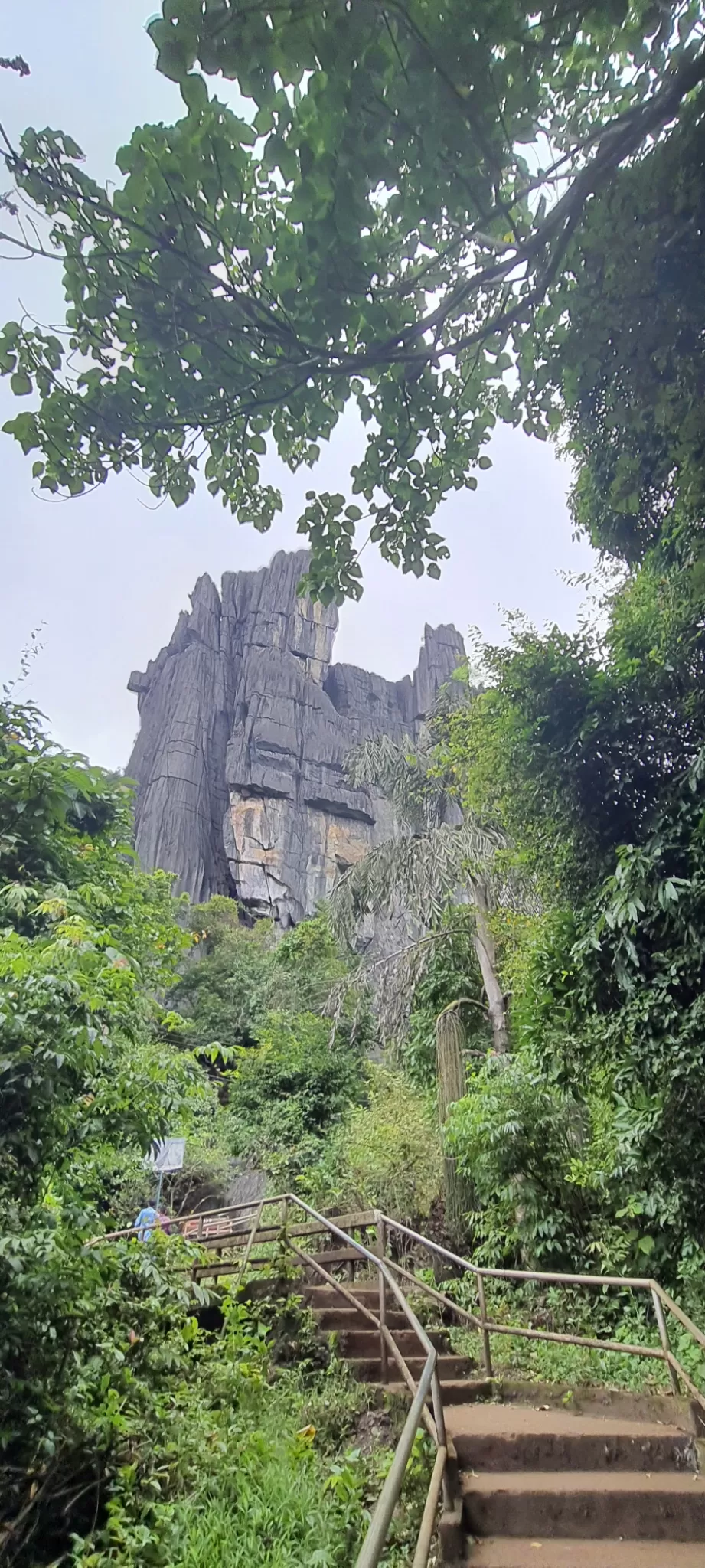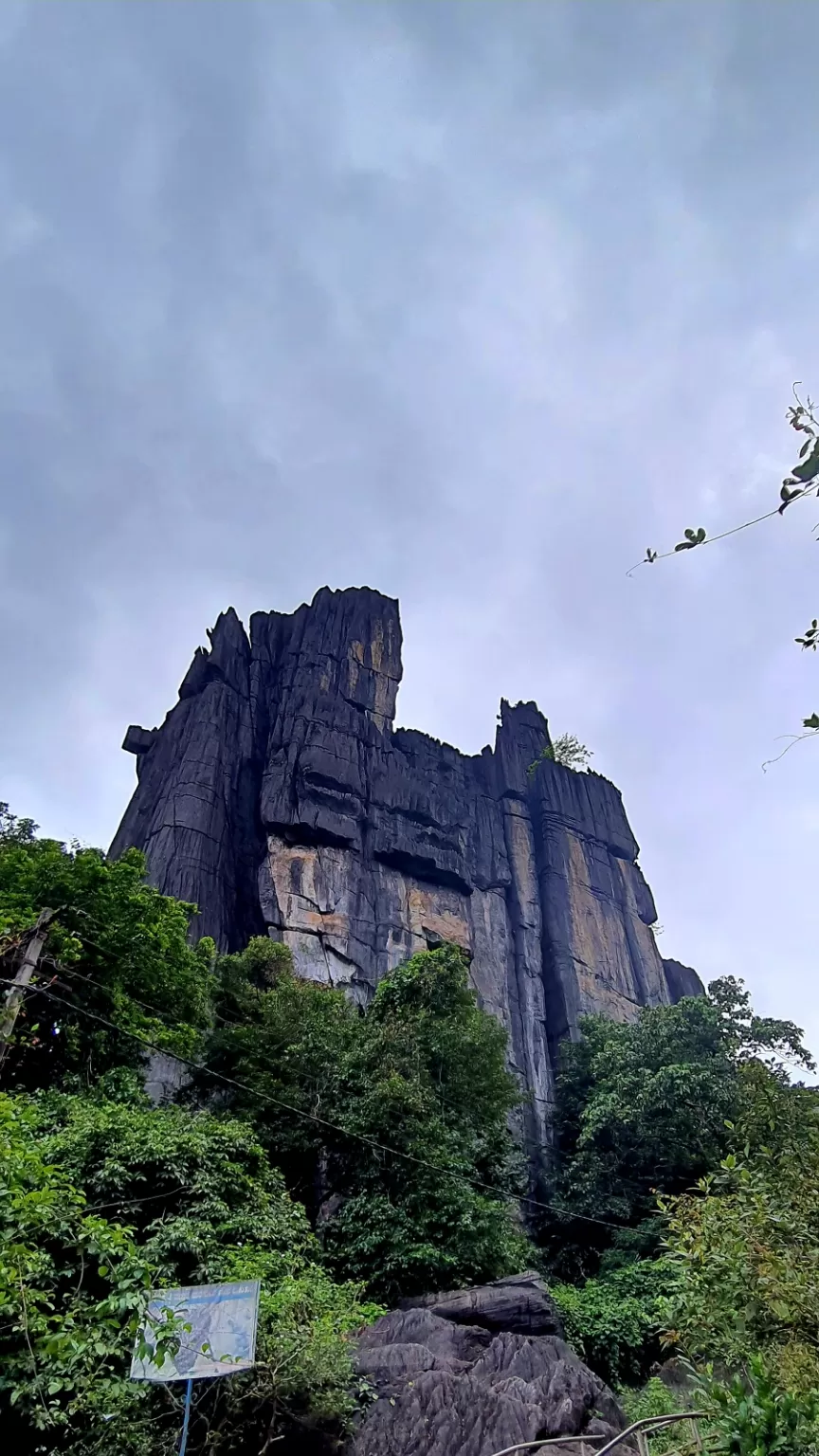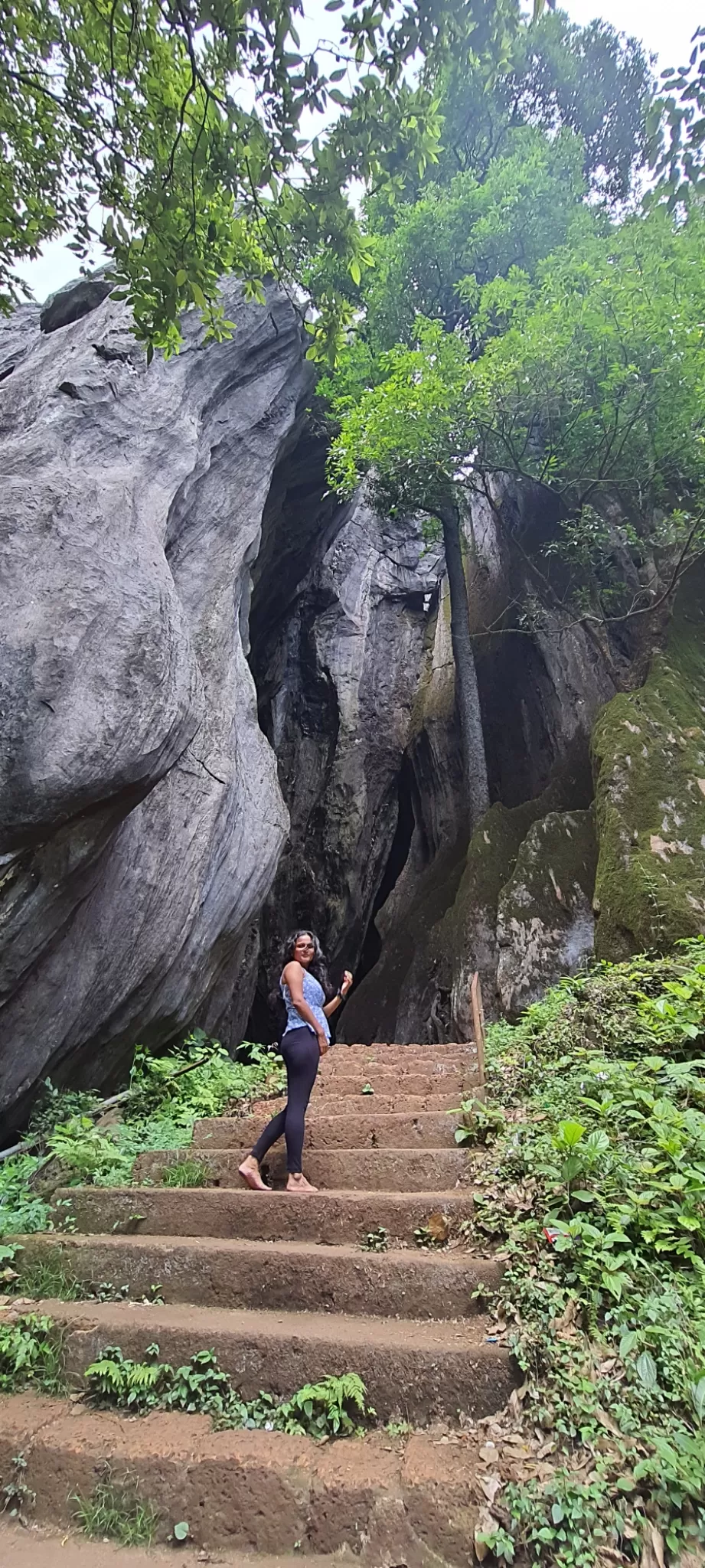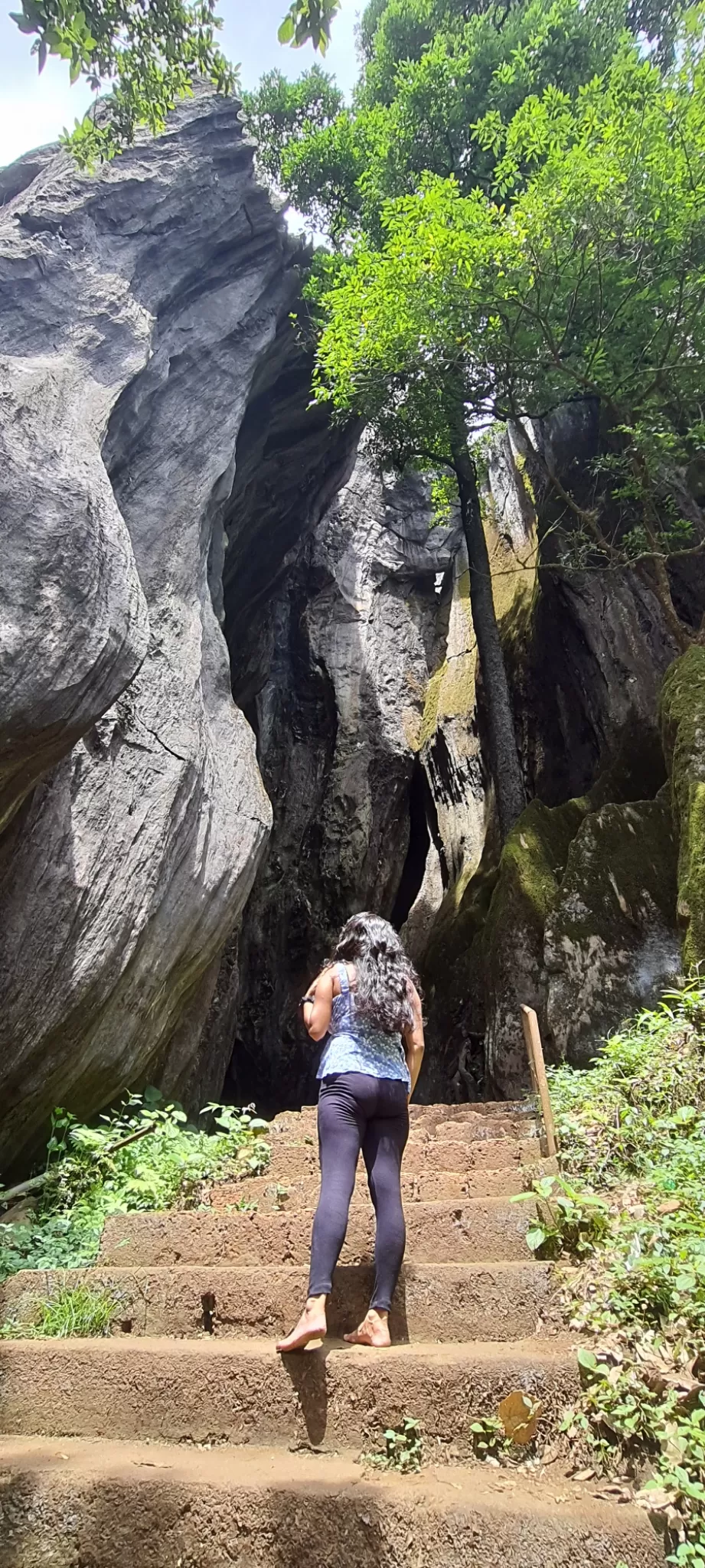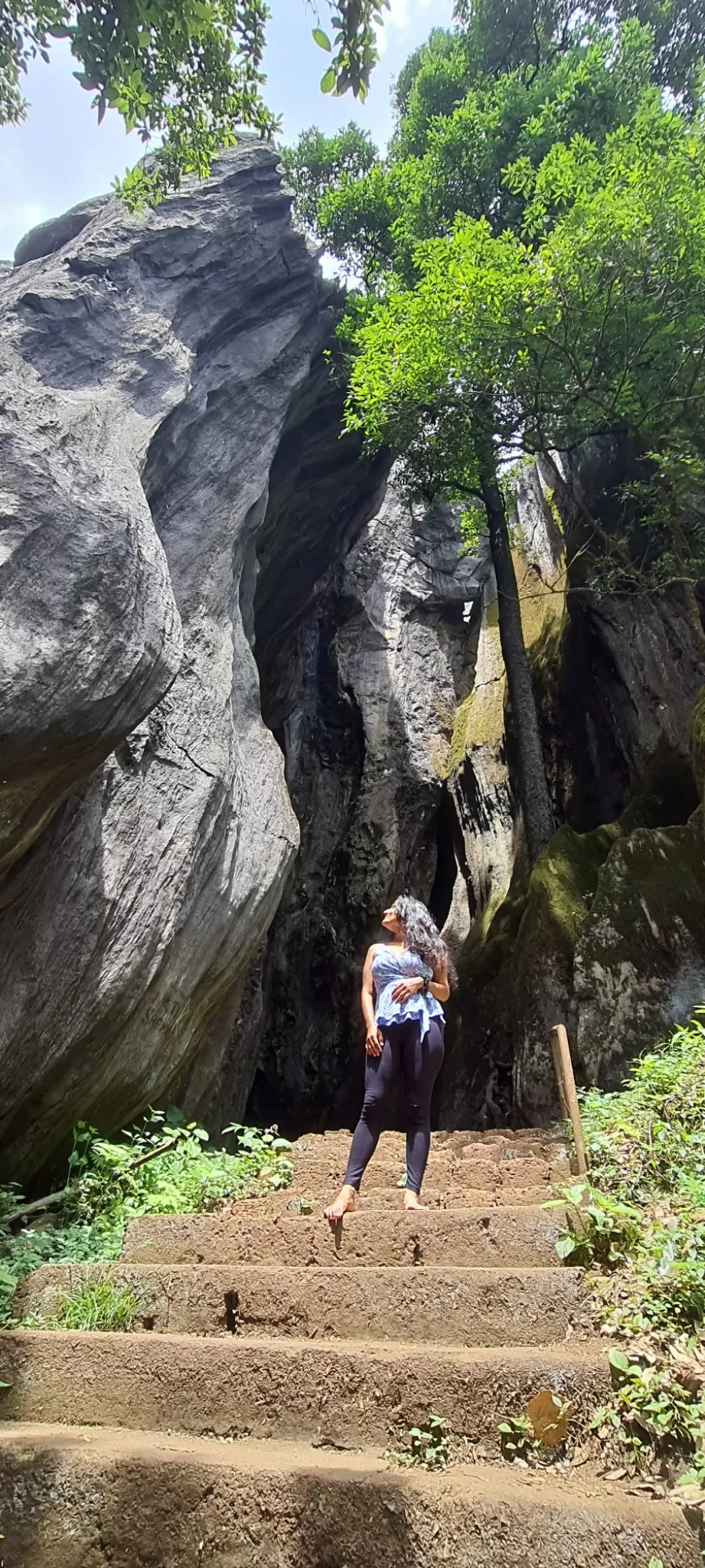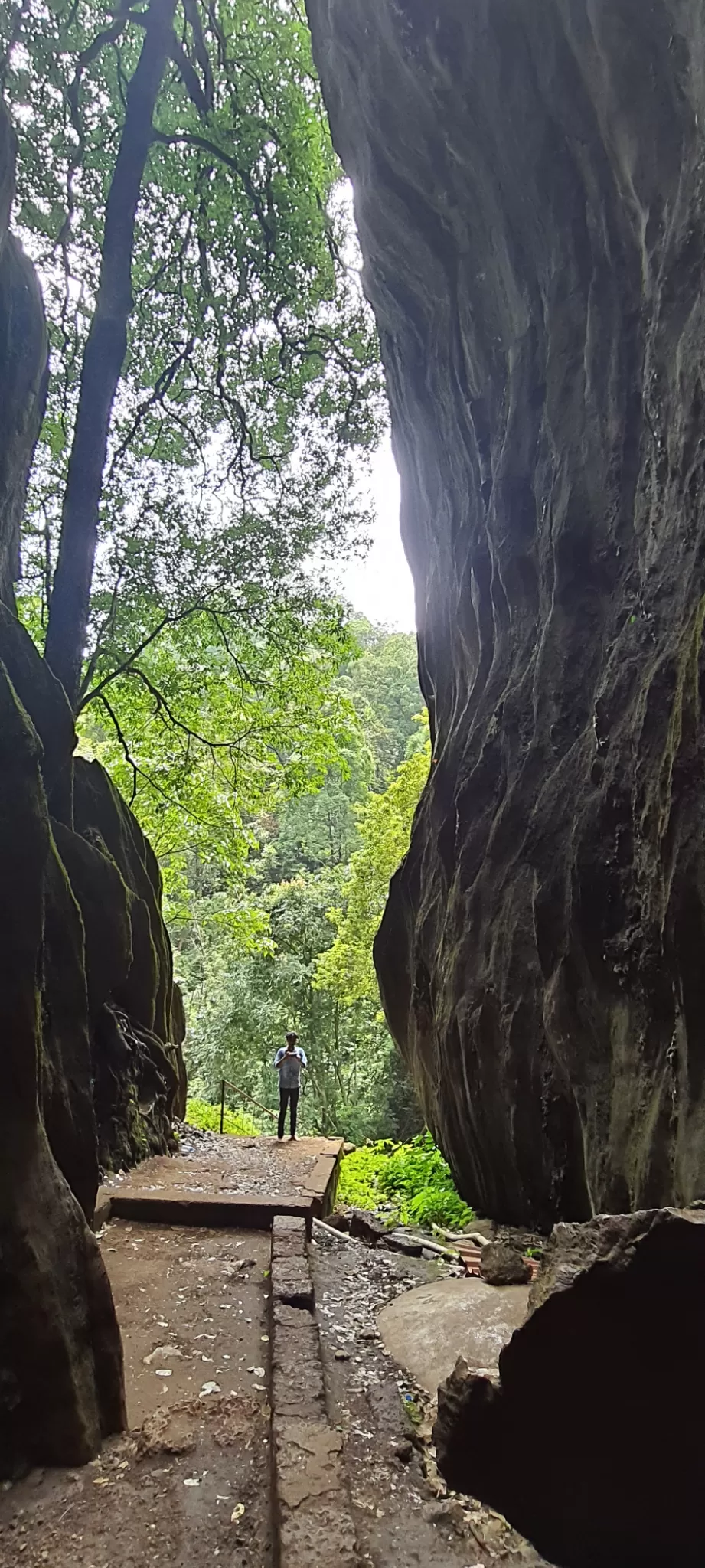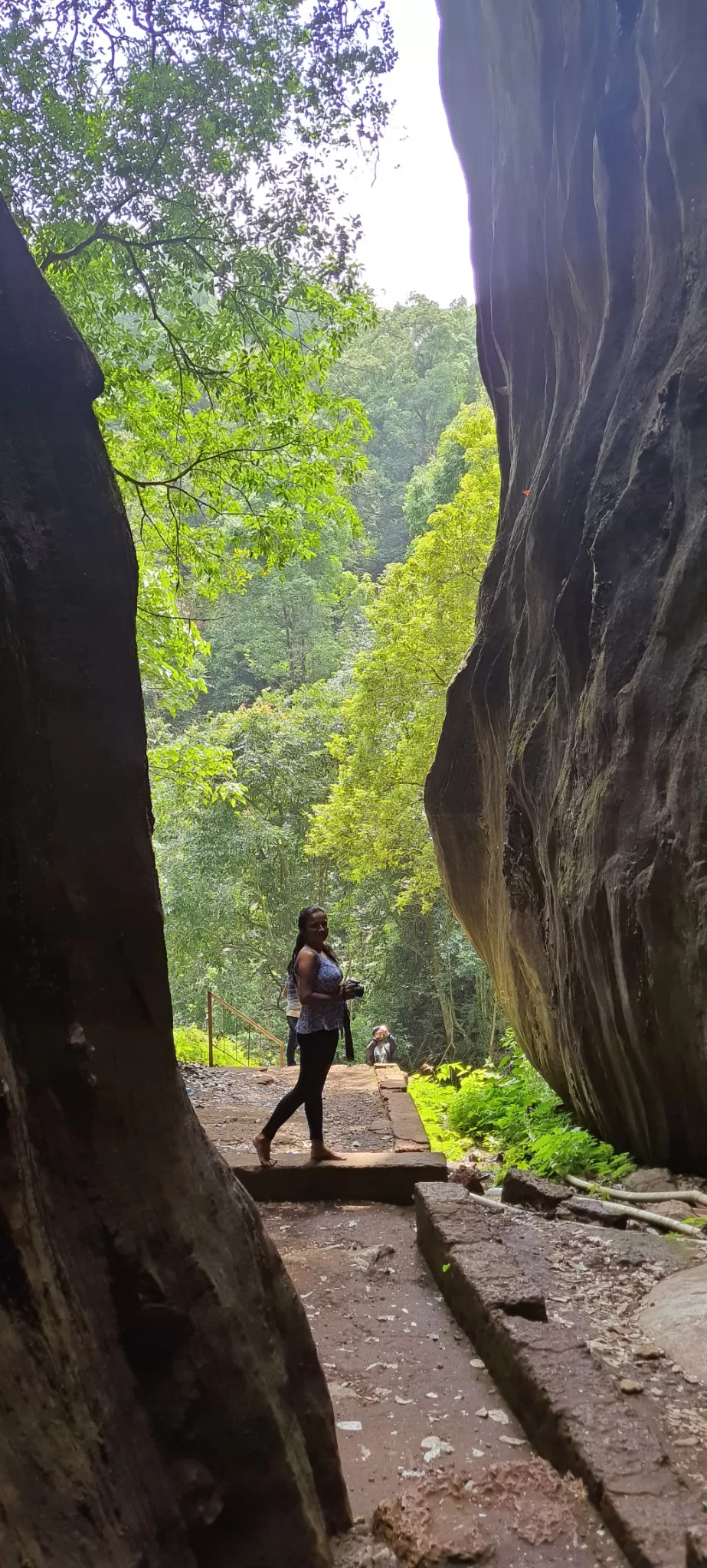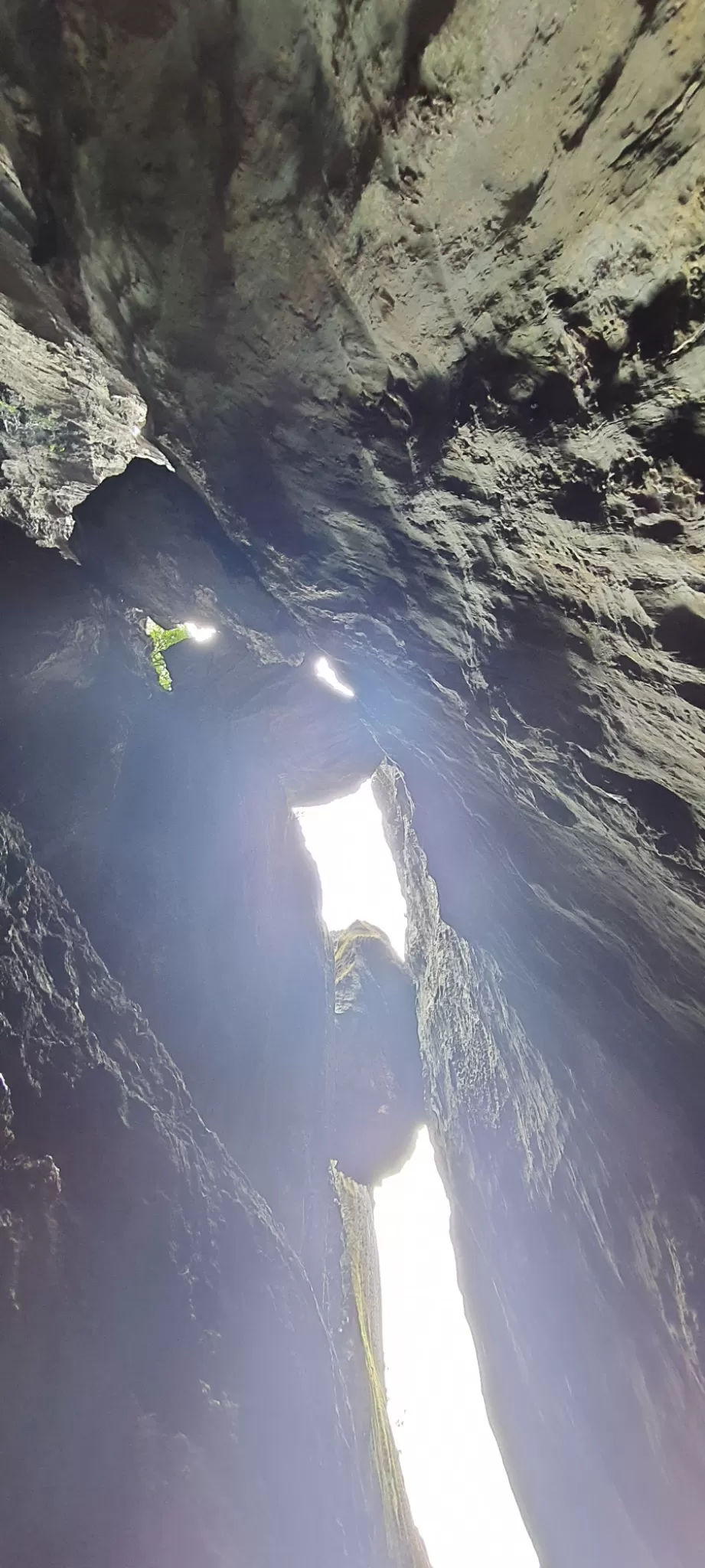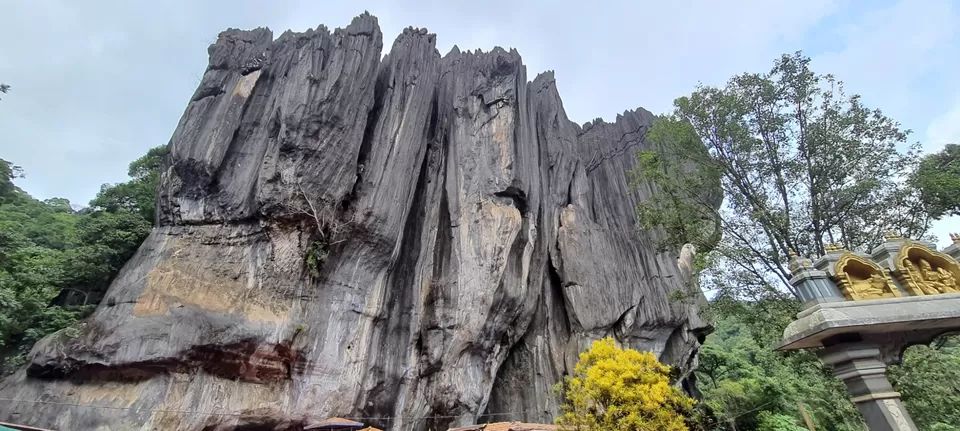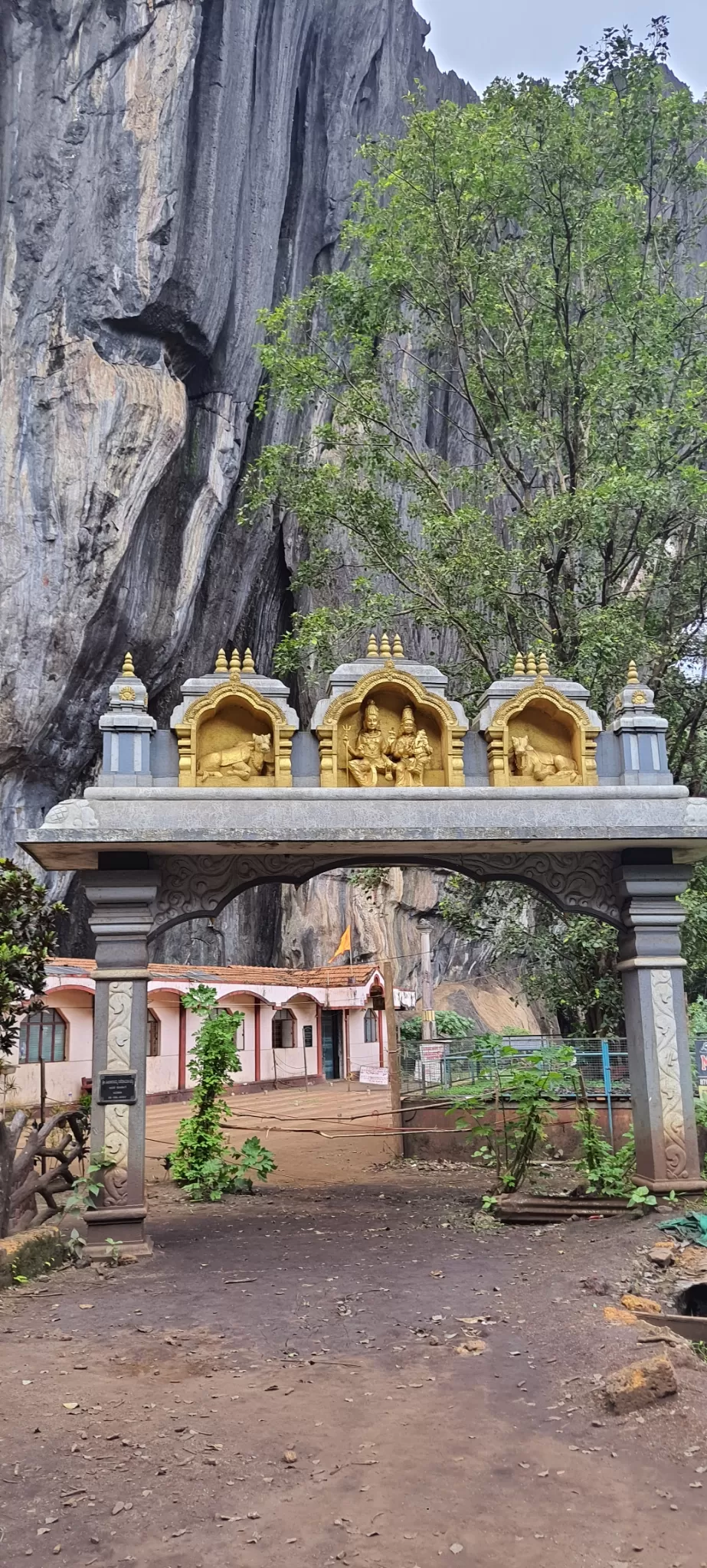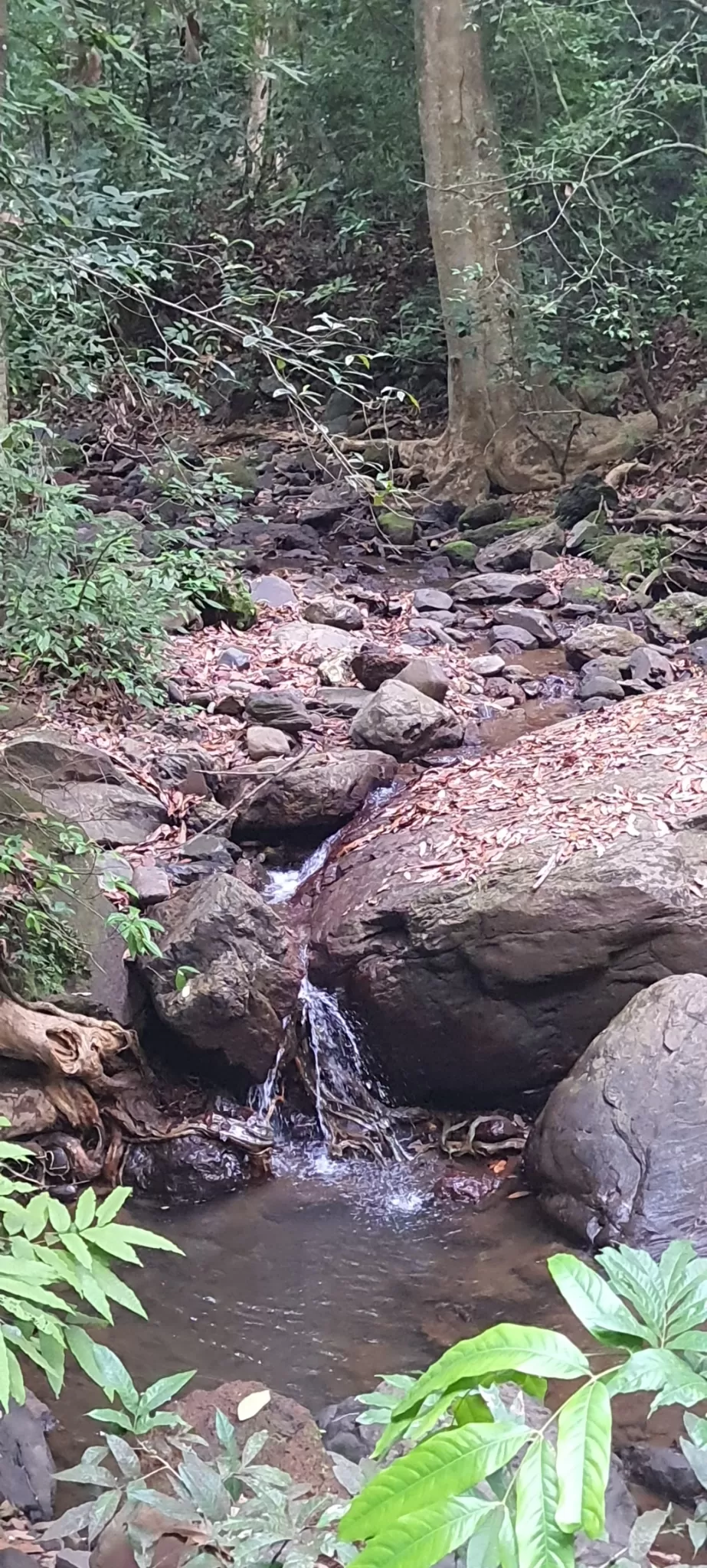 This morning we wokeup around 6.30 , got freshen up and checked out of cottage around 8 am and headed to murudeshwar.one the way we took a hault for South Indian breakfast which Wass theee besttttt 😋.
We reached murudeshwar aroujd 11.30 visited Shiva statue and aquarium and decided to start our journey back to goa around 2.30 pm
We reached palolem beach around 4.30 and went to casa jali for snacks and tea
After that we went for some kayaking tht was amazing experience and did some shopping too
We came back home at night and our awesome trip came to an end 💃💃

Here are some important details
--round trip cost - 6k per person
--stay -- cottage /homestay (if ur into budget travel)
--food -- local food /street food
--carry medicines and othr essential without fail as the medical and market is far from beaches and everything shuts by 8pm